What Is Link Bait?
Link Bait (also called "linkbait") is the process of creating content designed to attract backlinks. Common types of Link Bait content include controversial content, data, guides and newsworthy pieces.
Why Does Link Bait work?
Link Bait works because it's designed to to do ONE thing: build backlinks.
I'll explain:
The vast majority of content attracts virtually zero links.
(Yup, that includes "high quality content").
I'll explain:
Moz and BuzzSumo recently analyzed 1 million pieces of content.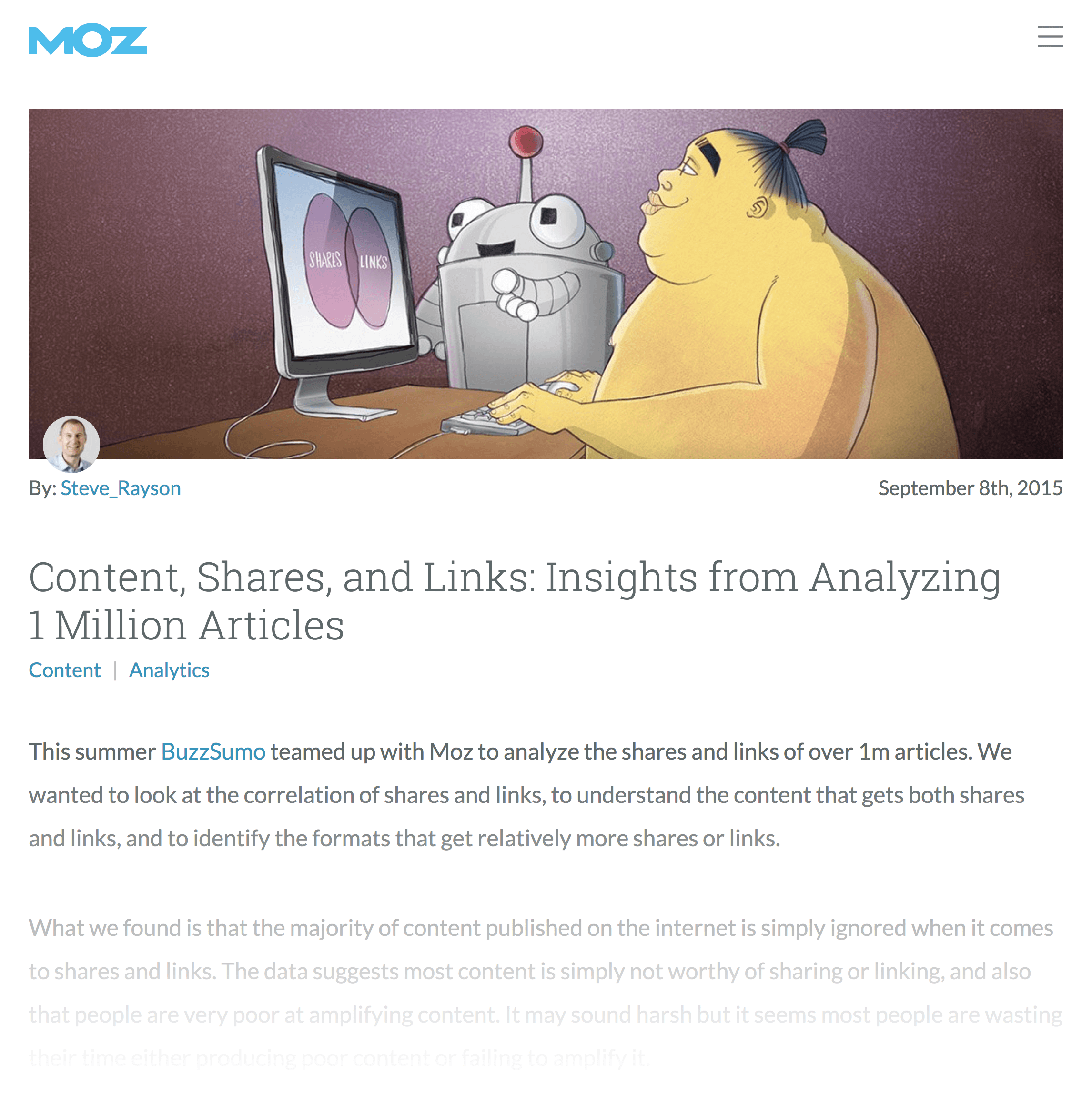 And one of their most interesting findings was that 75% of all content has ZERO backlinks.

That's why it's super important to create content specifically designed to for link building.
(In other words, Link Bait)
For example, let's quickly check out my site's backlinks: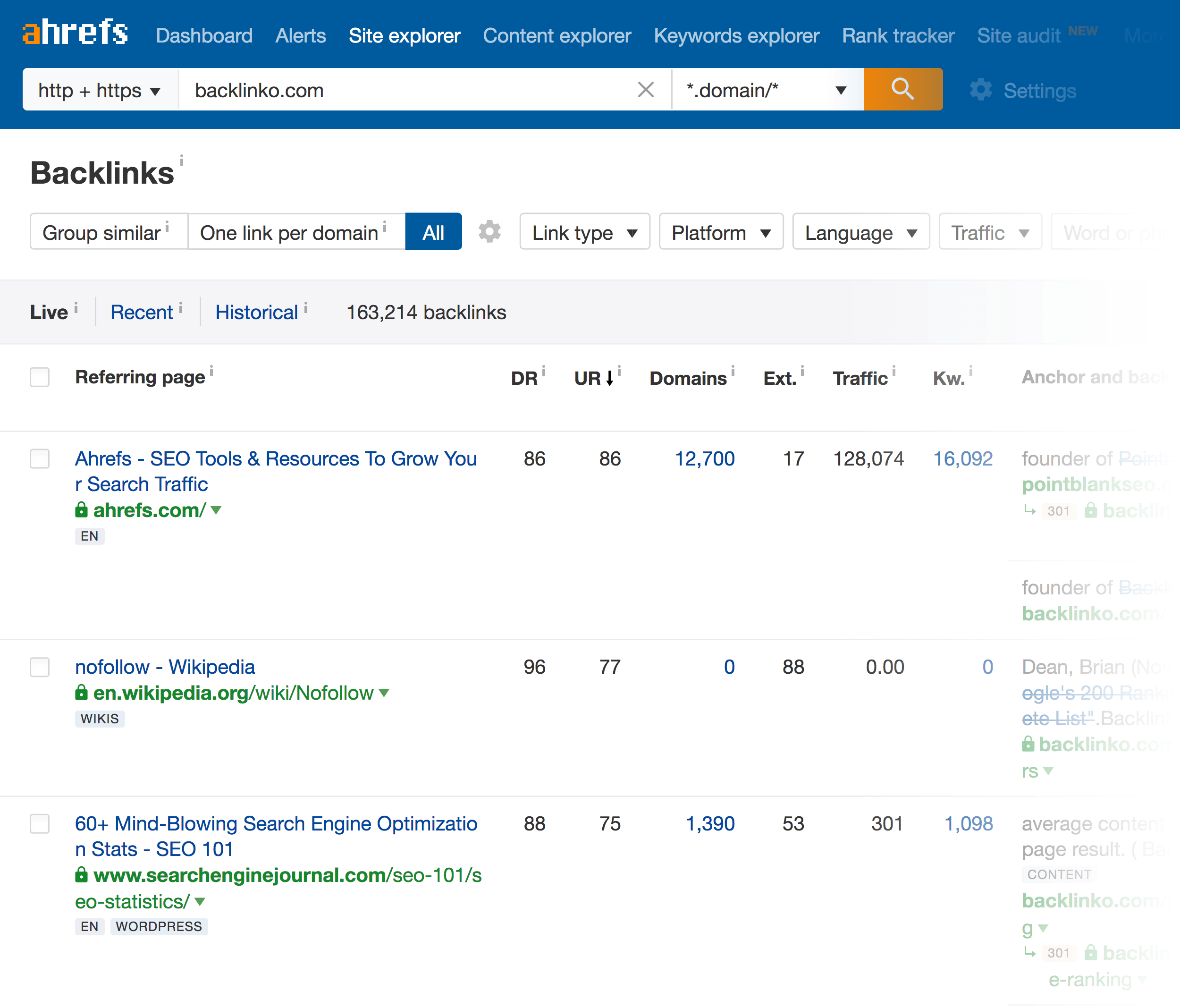 If you look at the pages on my site that have attracted the most links, they have one thing in common:
They're all Link Bait!
For example, this list of Google ranking factors has over 26.9K backlinks.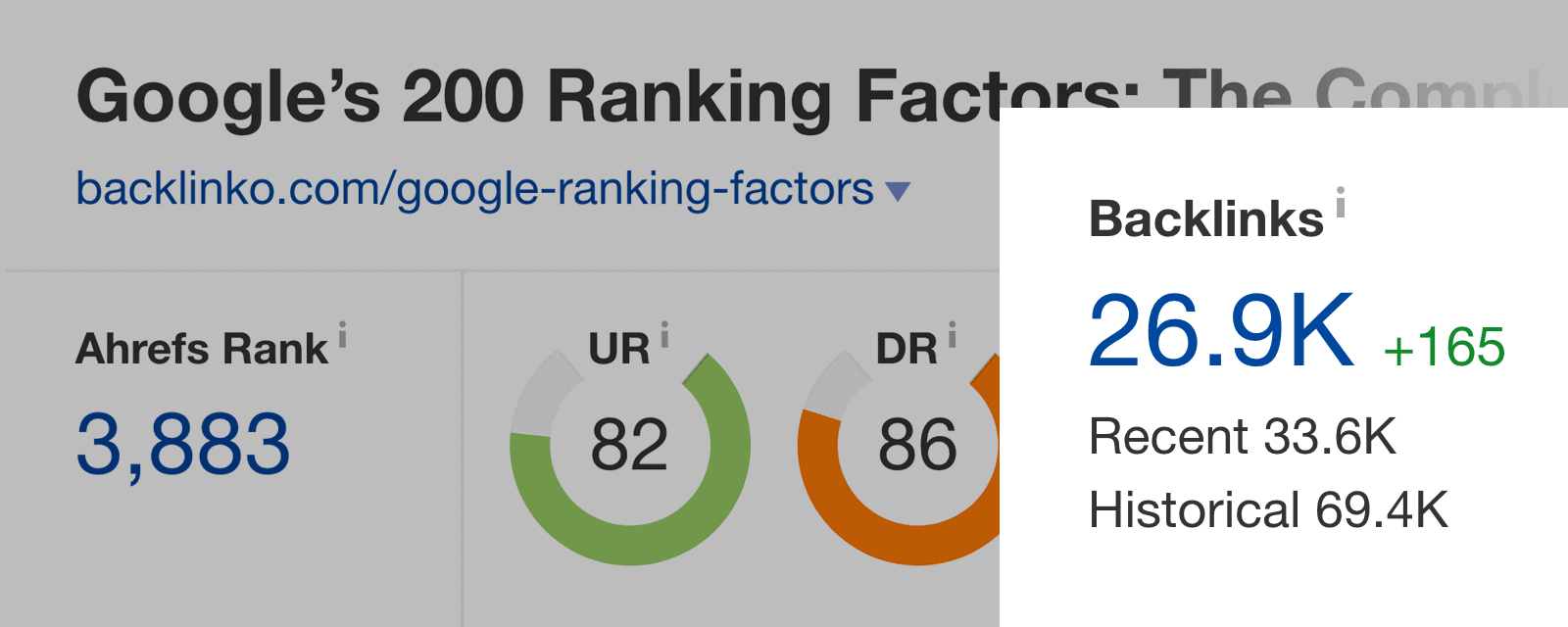 As you'll see in a minute, this page was engineered to be Link Bait from day 1.
On the other hand, this case study on my blog got a decent chunk of social shares and comments.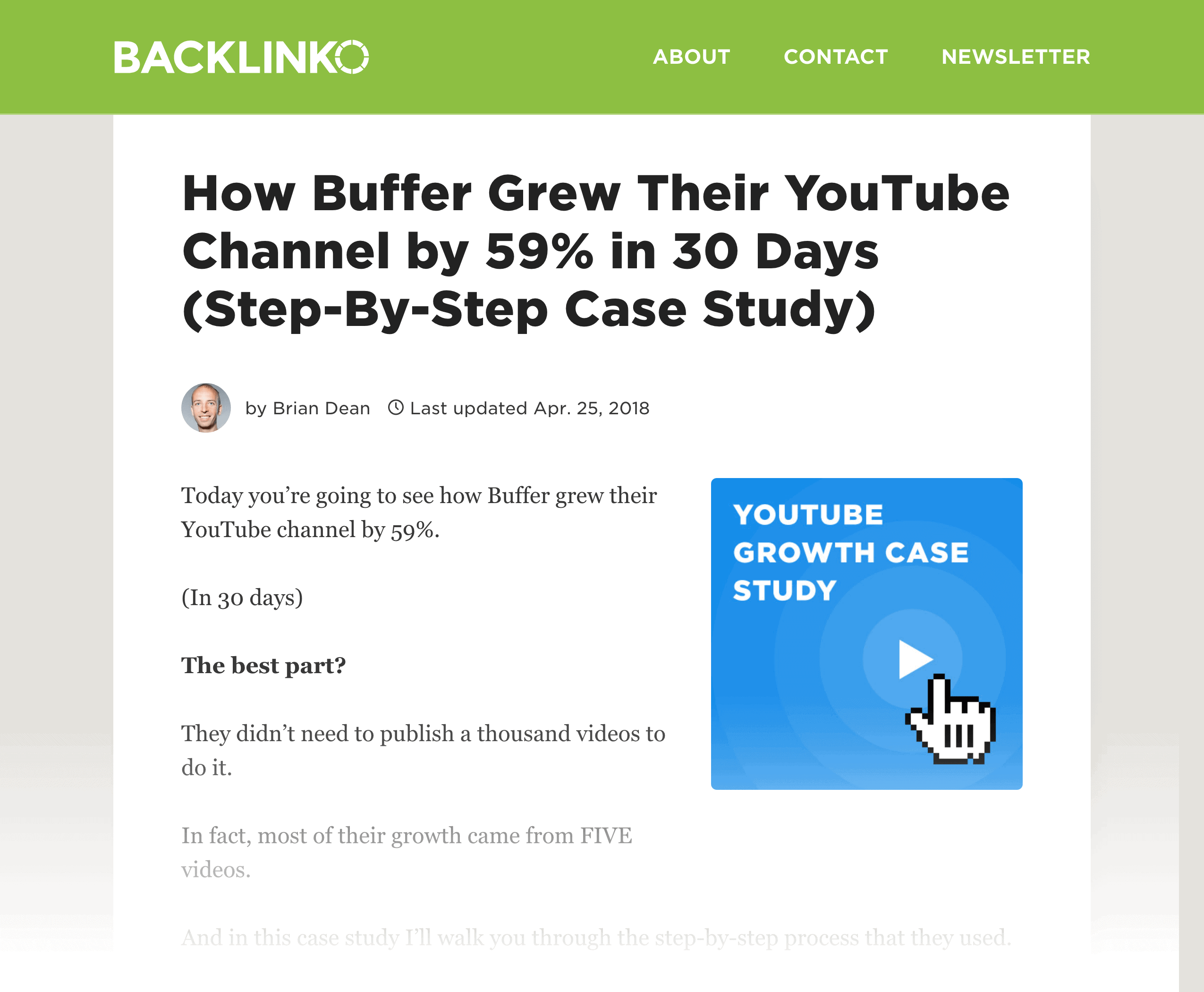 Even though this post was "high quality content", it wasn't Link Bait.
Which is why it's only picked up 327 backlinks so far: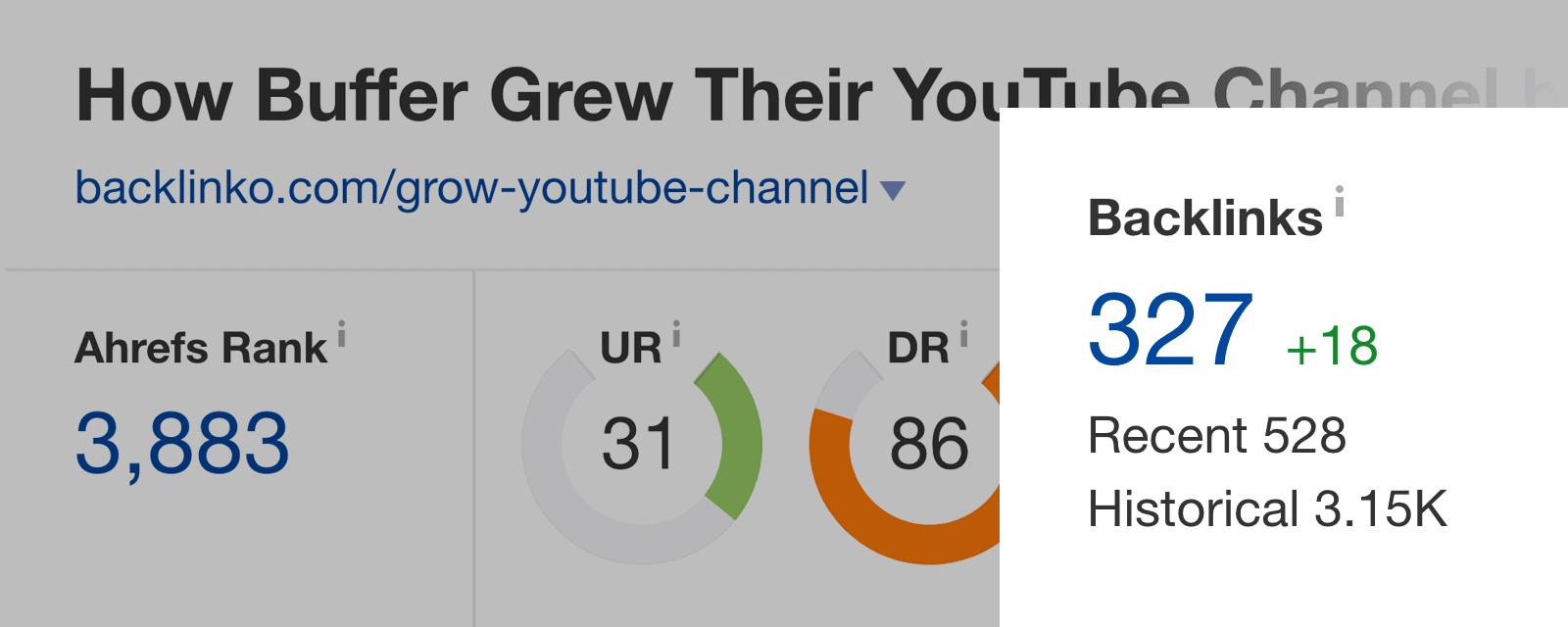 The bottom line?
If you want people to link to you, you NEED to publish Link Bait content.
Here's how:
Best Practices
Make It Visual
There's no doubt about it:
Visual content attracts more links than non-visual content.
For example, this "World as 100 People" infographic has been viewed an amazing 893 thousand times: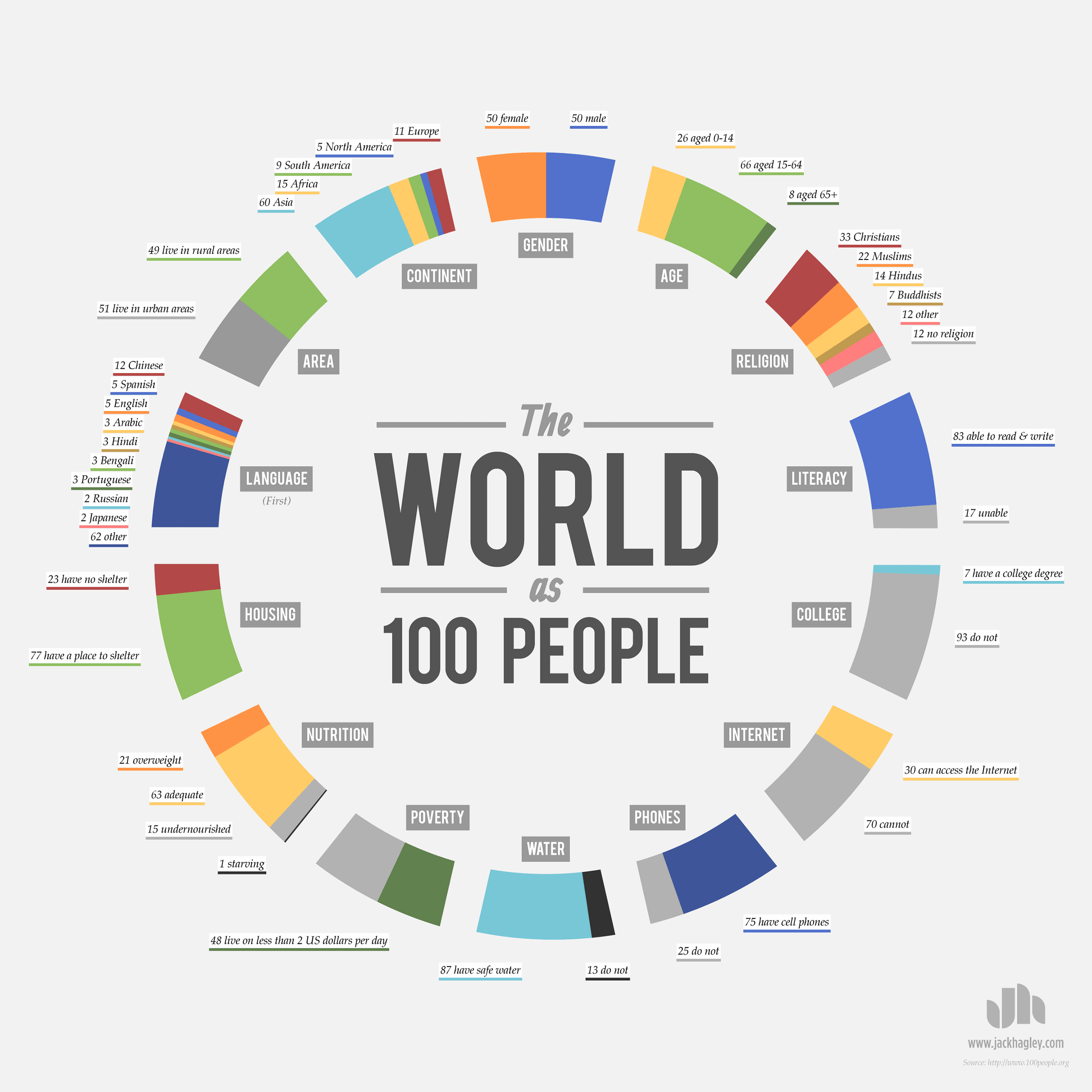 And because the content looks to visually impressive, people are PUMPED to link to it.
In fact, that single page has accumulated 2.67K backlinks to date: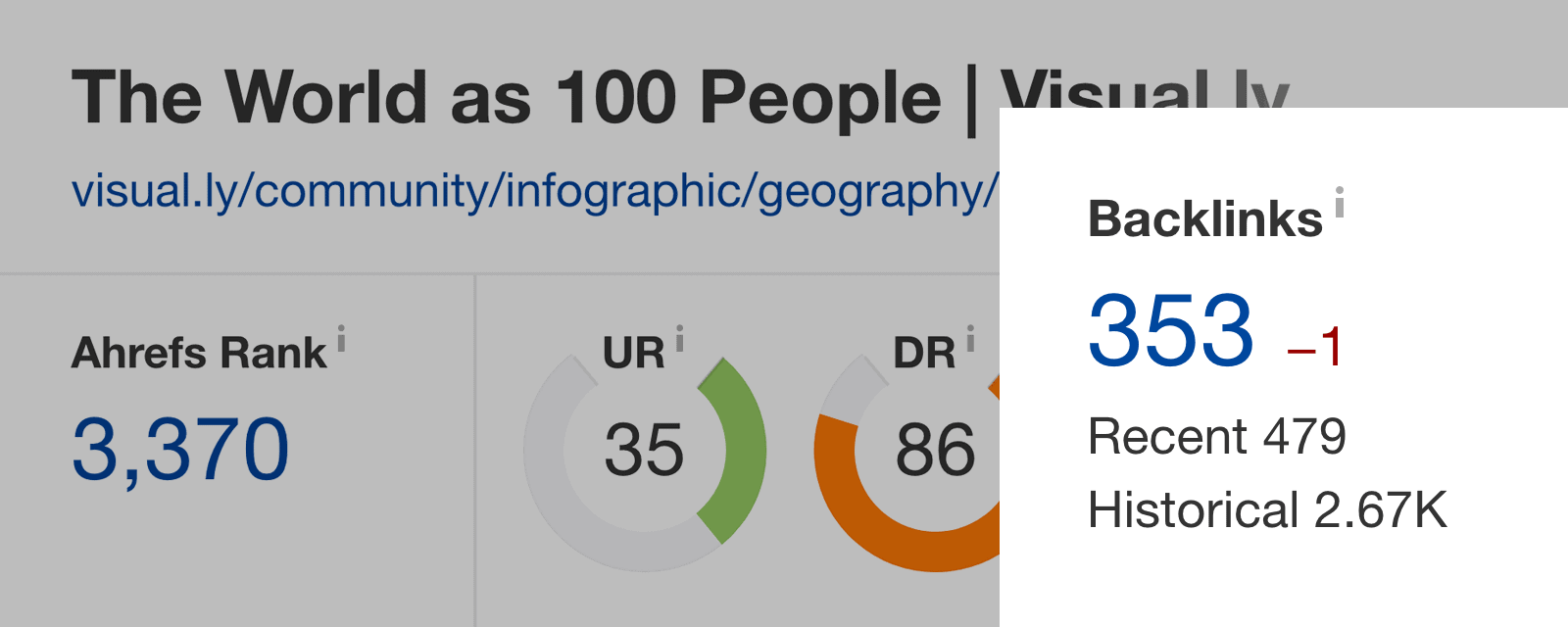 That said:
Your content doesn't necessarily need to be 100% visual.
As long as the content LOOKS cool, you're set.
For example, I recently published this guide to learning SEO.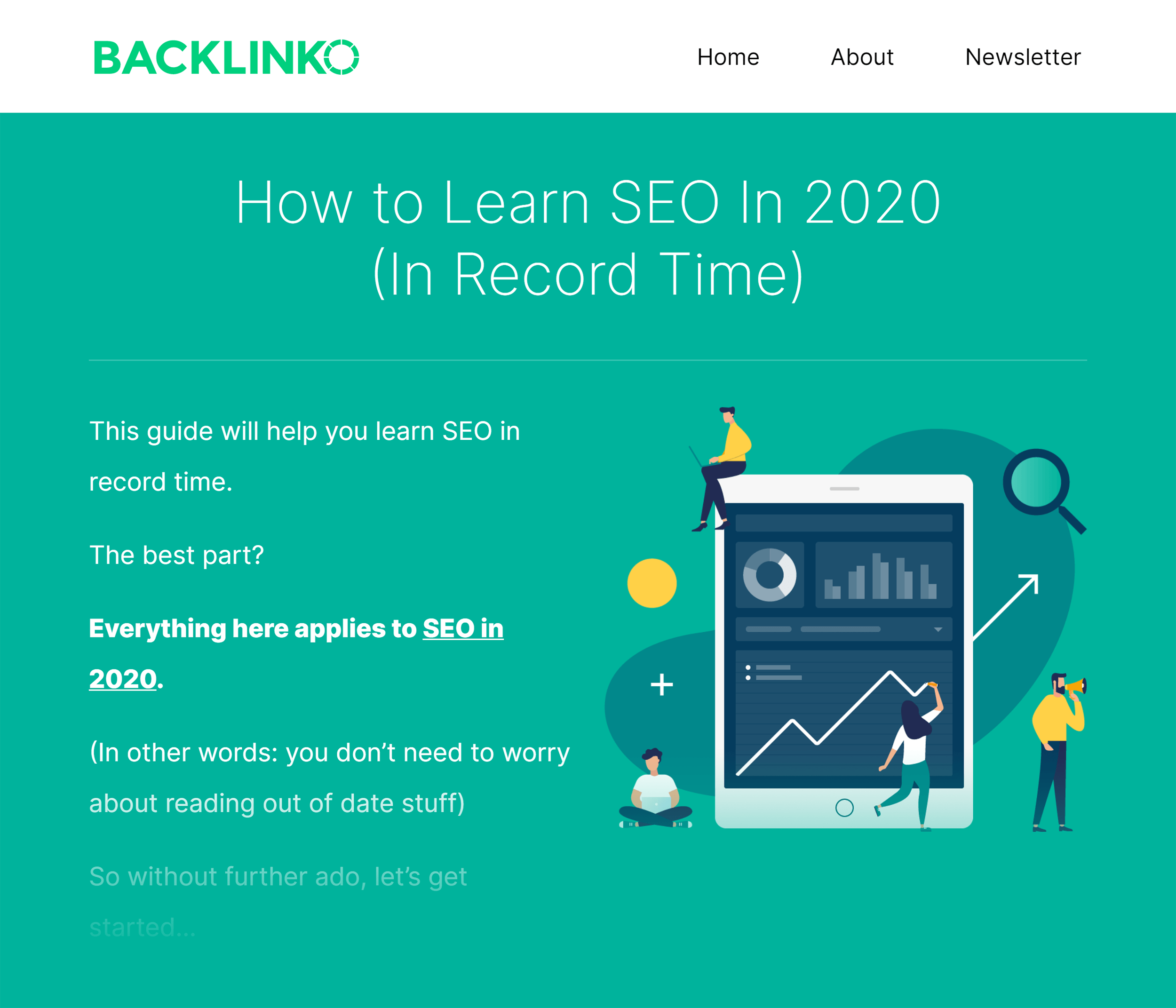 The content itself is very text heavy: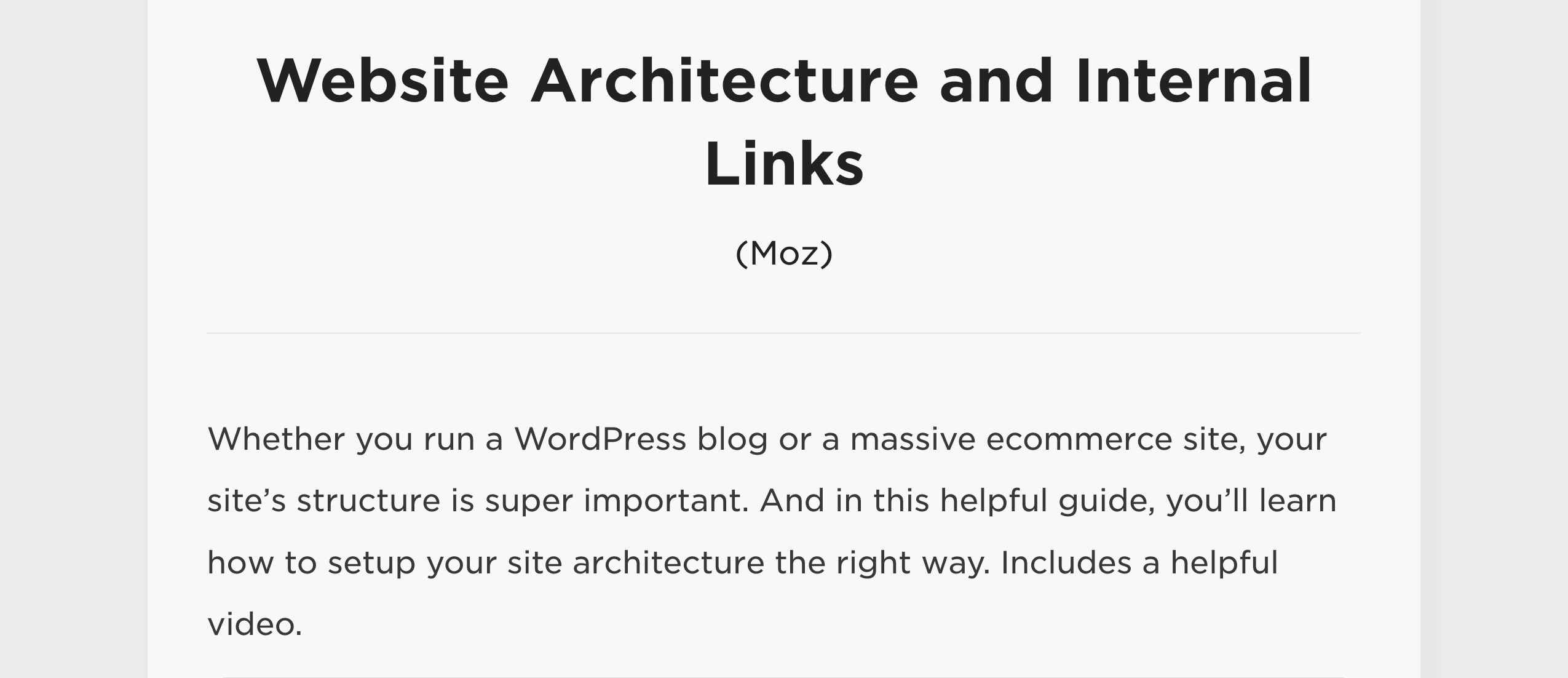 And includes lots of links to resources on other websites:
There are literally no visuals, diagrams or charts to be found.
So it might not qualify as "visual content".
But as you might have noticed, the guide looks REALLY nice.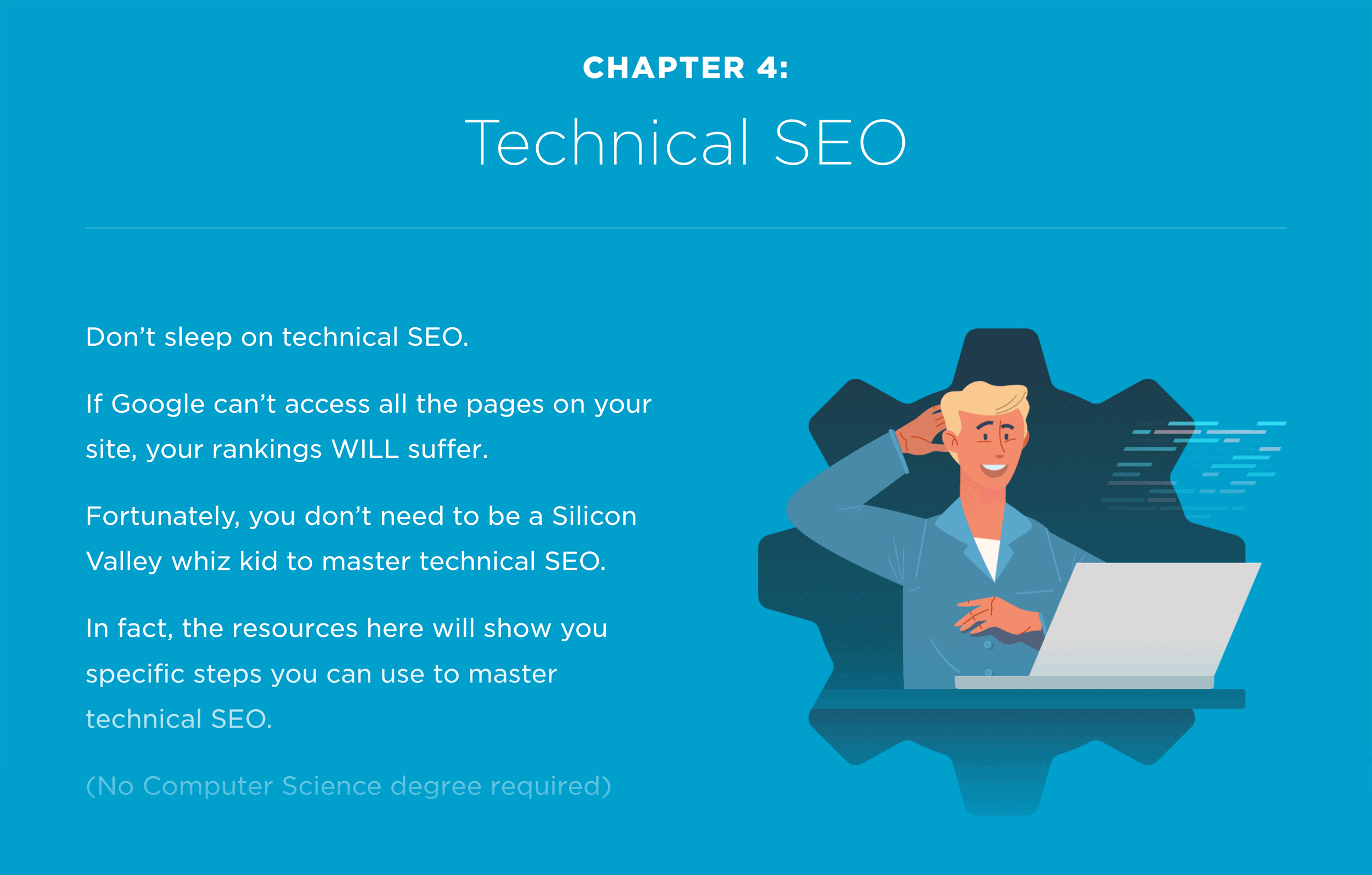 Which helps it stand out… and get links: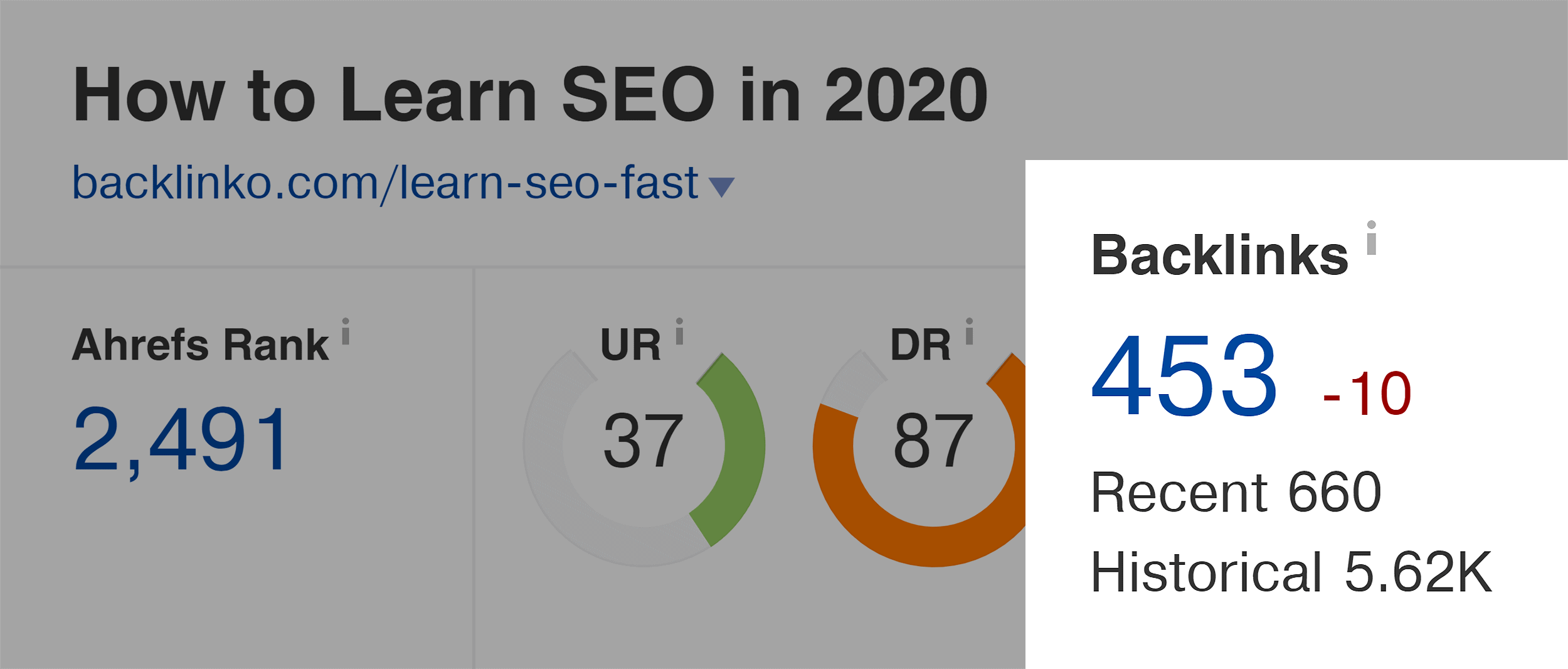 Complete Guides and Resources
Complete guides are pretty straightforward:
Your job is to create the best, most thorough and most complete resource on a topic ever published.
Simple to understand. Hard to pull off.
But in my experience, guides are 1000% worth the effort.
For example, take a look at this ultimate guide to The Google Search Console from my blog: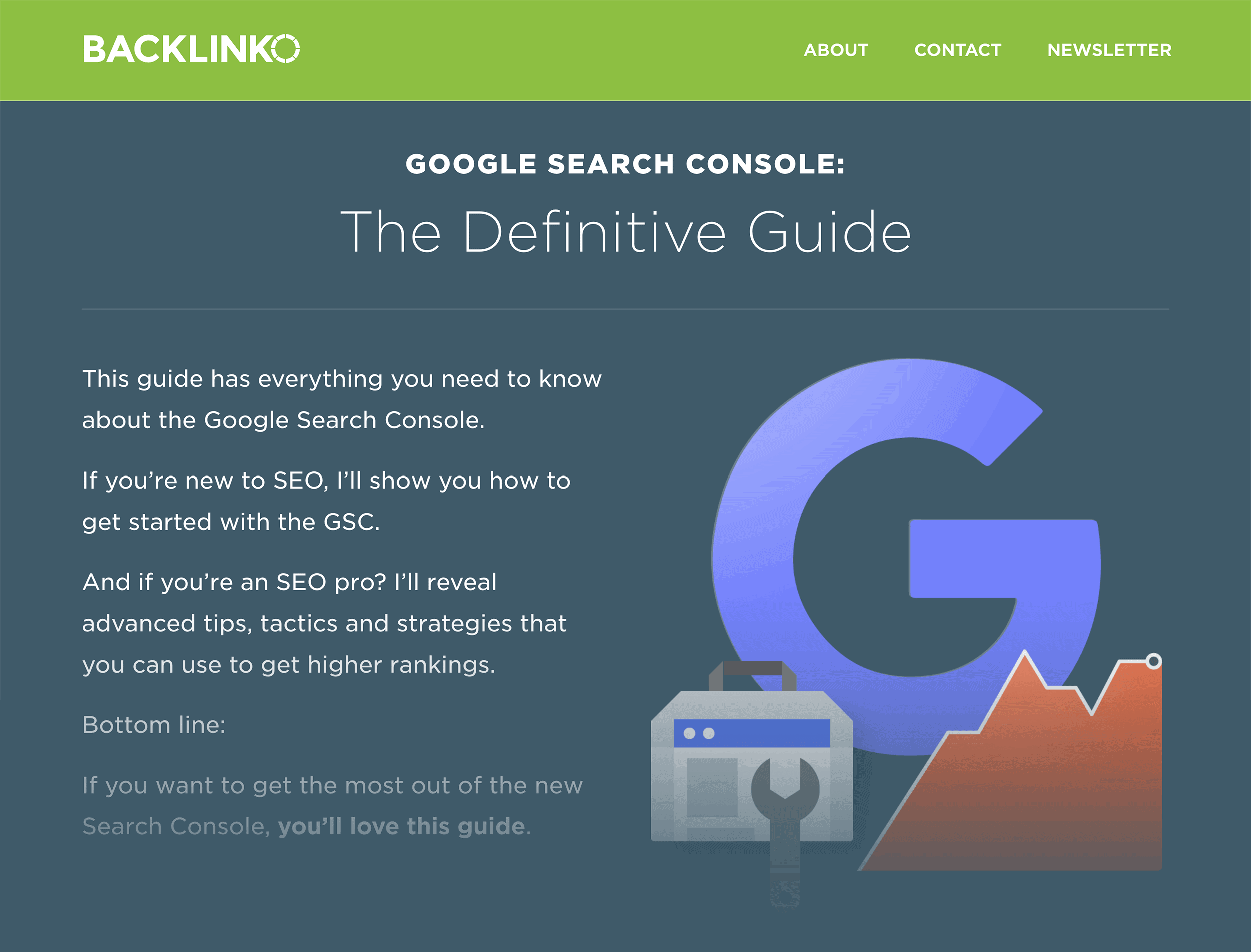 This bad boy clocks in at 7,184 words:
(Not to mention over 140 screenshots)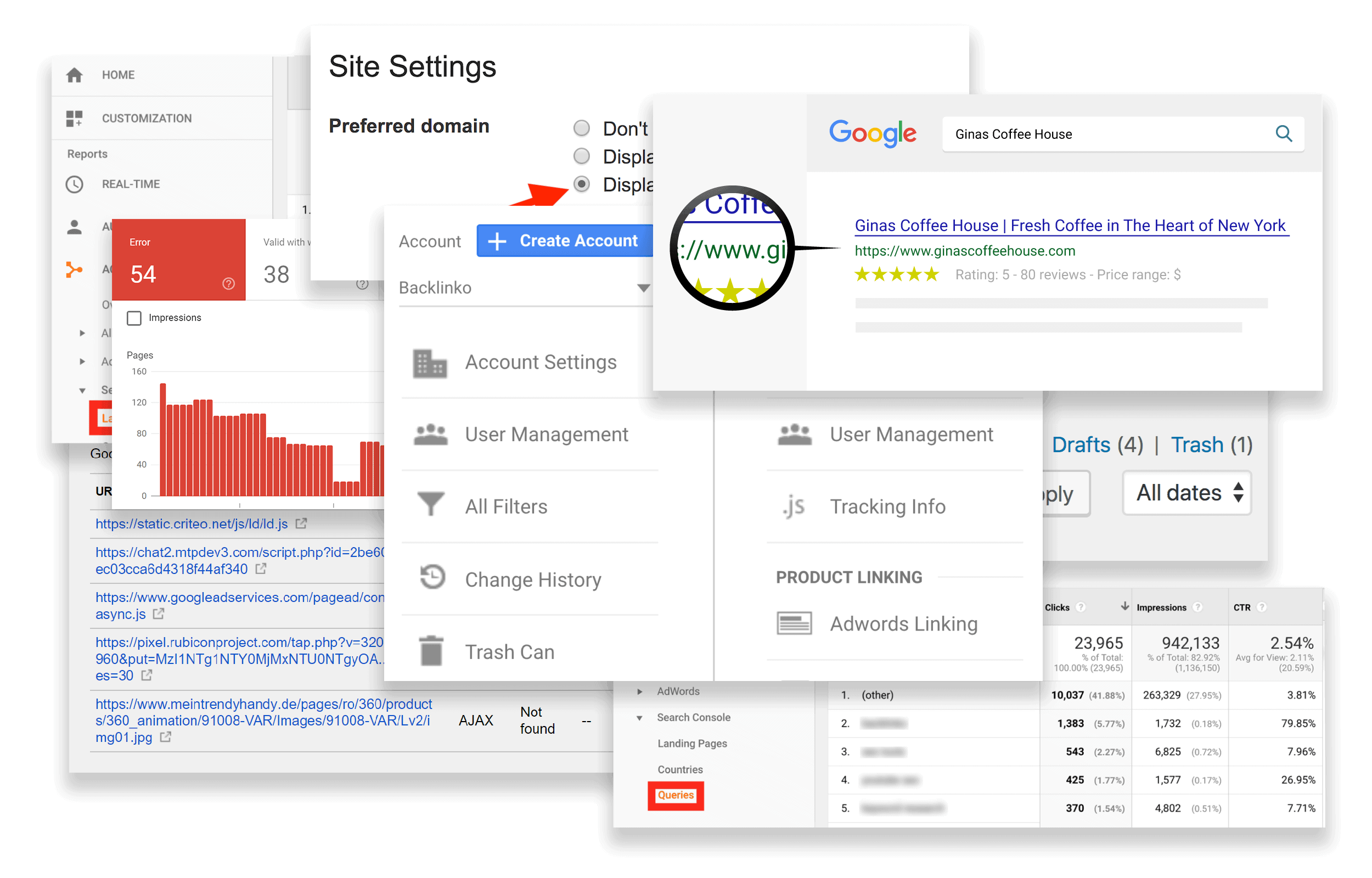 So yeah, this guide took a helluva lot of work to pull off.
But in the end, I had a piece of powerful Link Bait on my hands.
In fact, even though my guide only came out a few months ago, it already has 3.24K backlinks from 184 domains: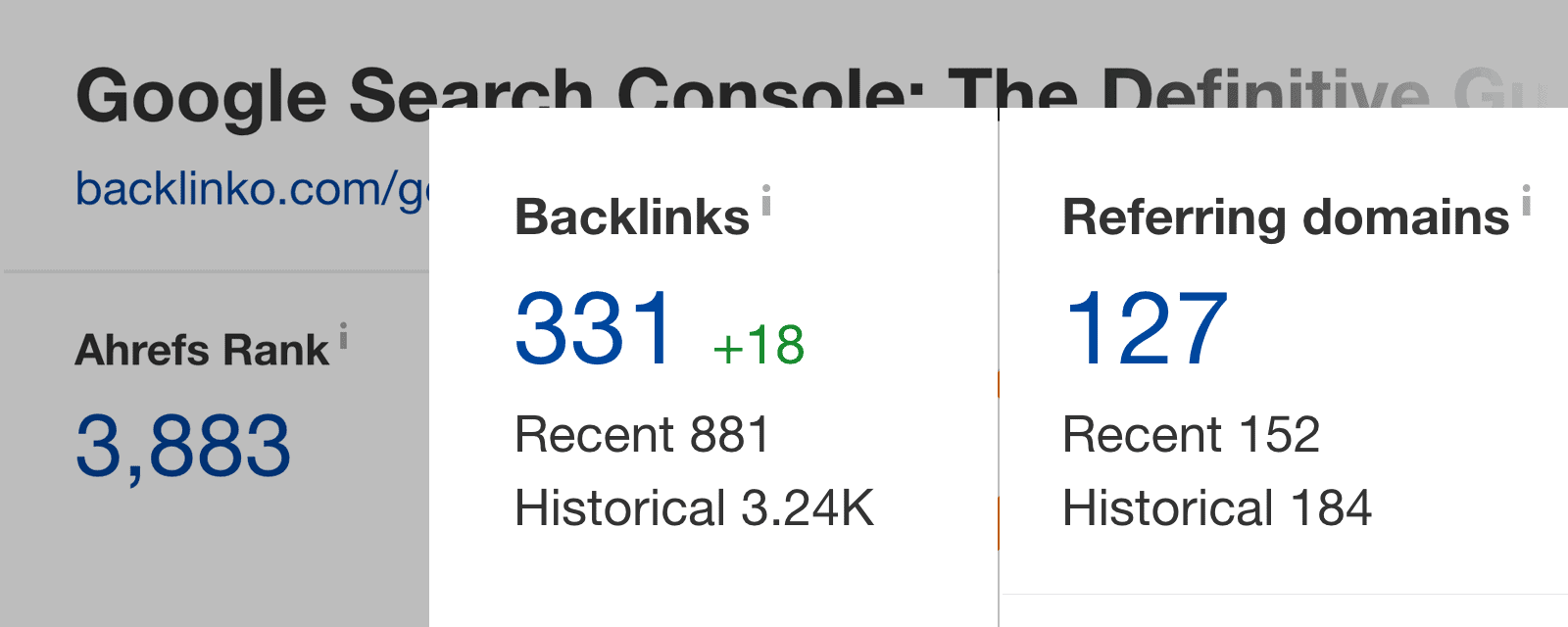 Now:
Your complete resource doesn't necessarily have to be a guide.
That's just one format that tends to work well. As long as you collect everything on a topic in one place, you're good.
For example, I published this list of SEO tools a few years ago: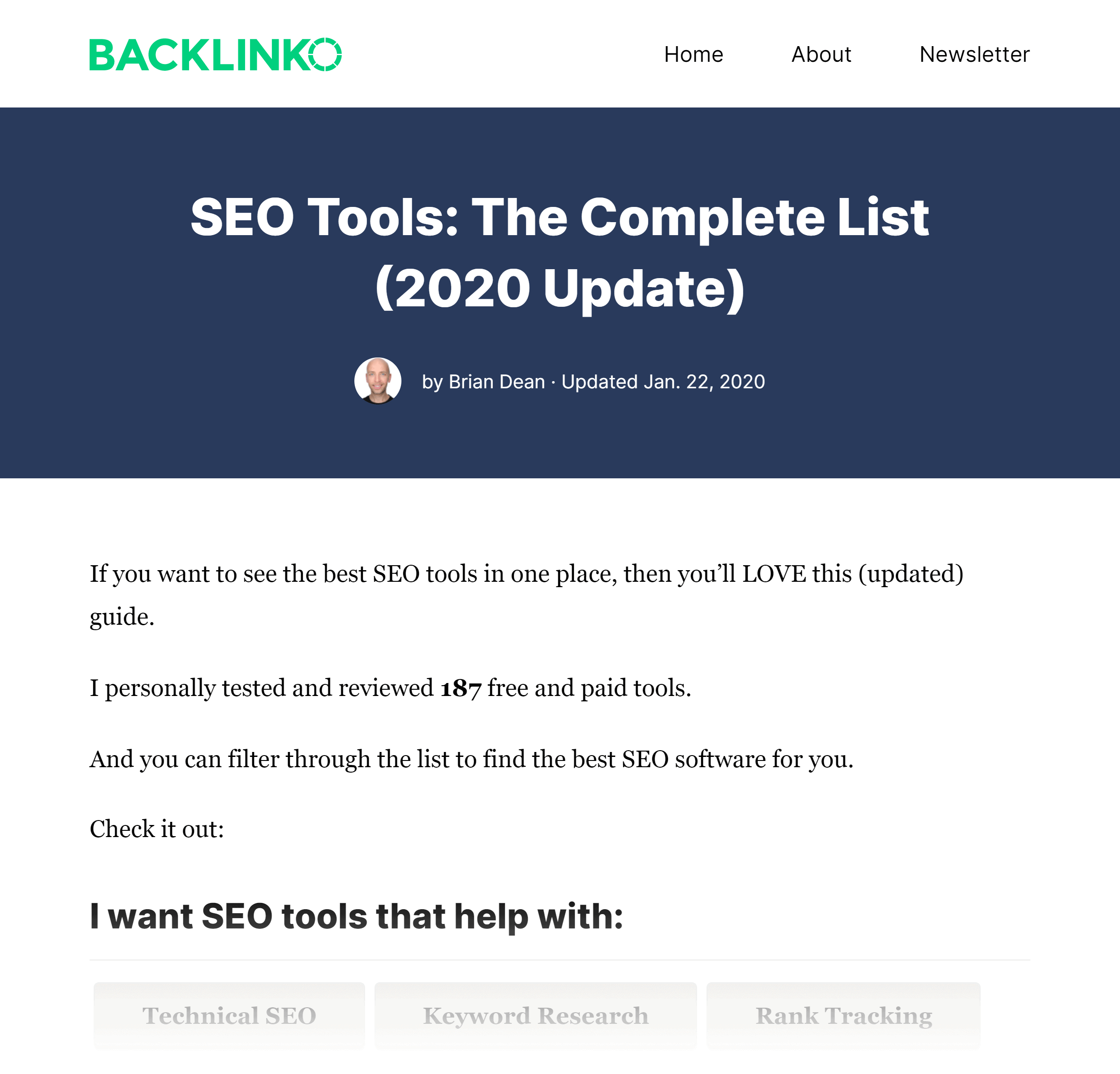 But it's not another list of 15 tools. Instead, it's a COMPLETE list.

And because my post lists out every major SEO tool on the market, people that write about the topic of "SEO tools and software" are happy to link to it: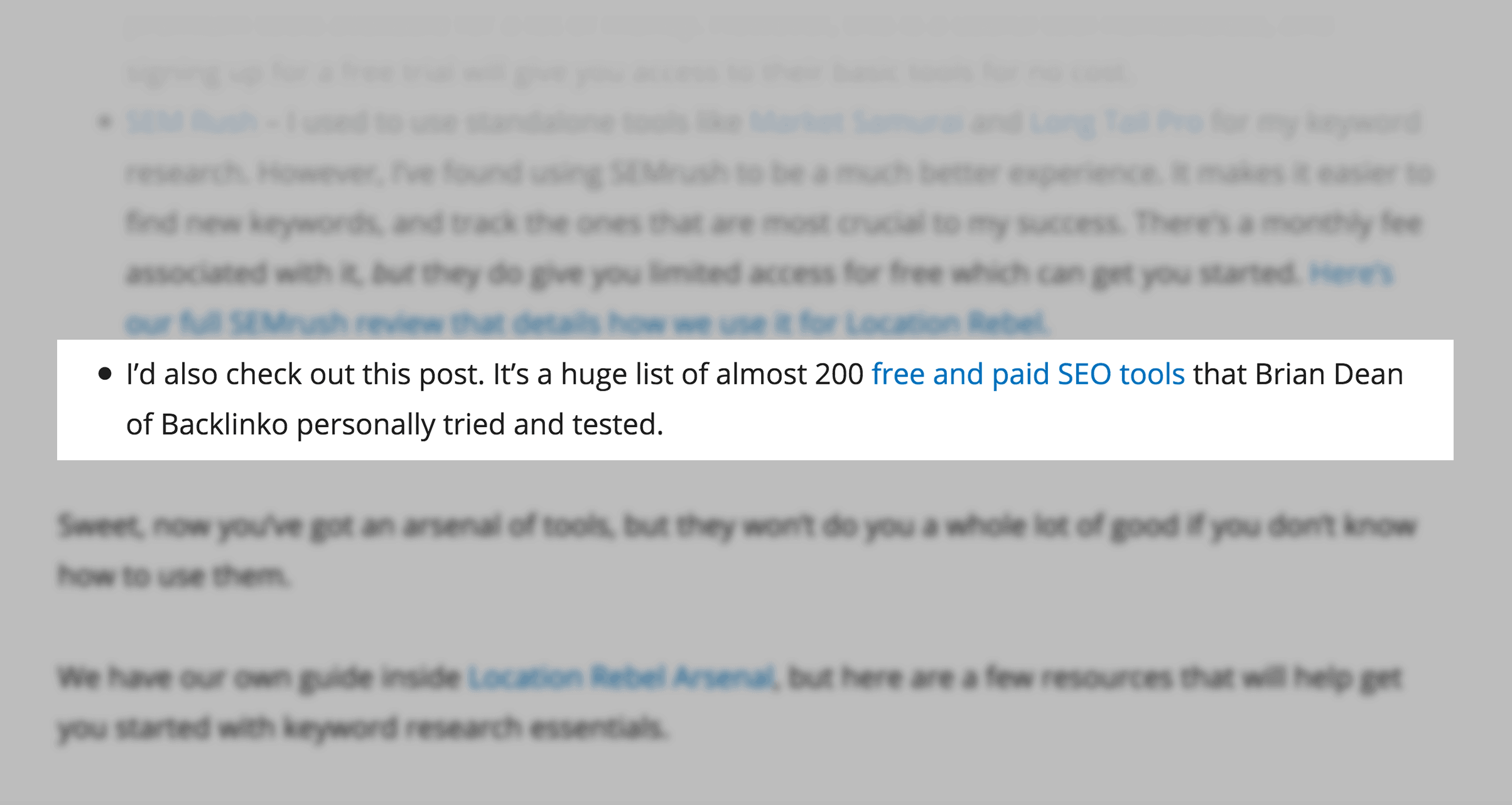 Controversial
If you do it right, controversial content can send a flood of visitors (and backlinks) to your site.
For example, this "Tolerance in America" report has been linked to 6.27K times: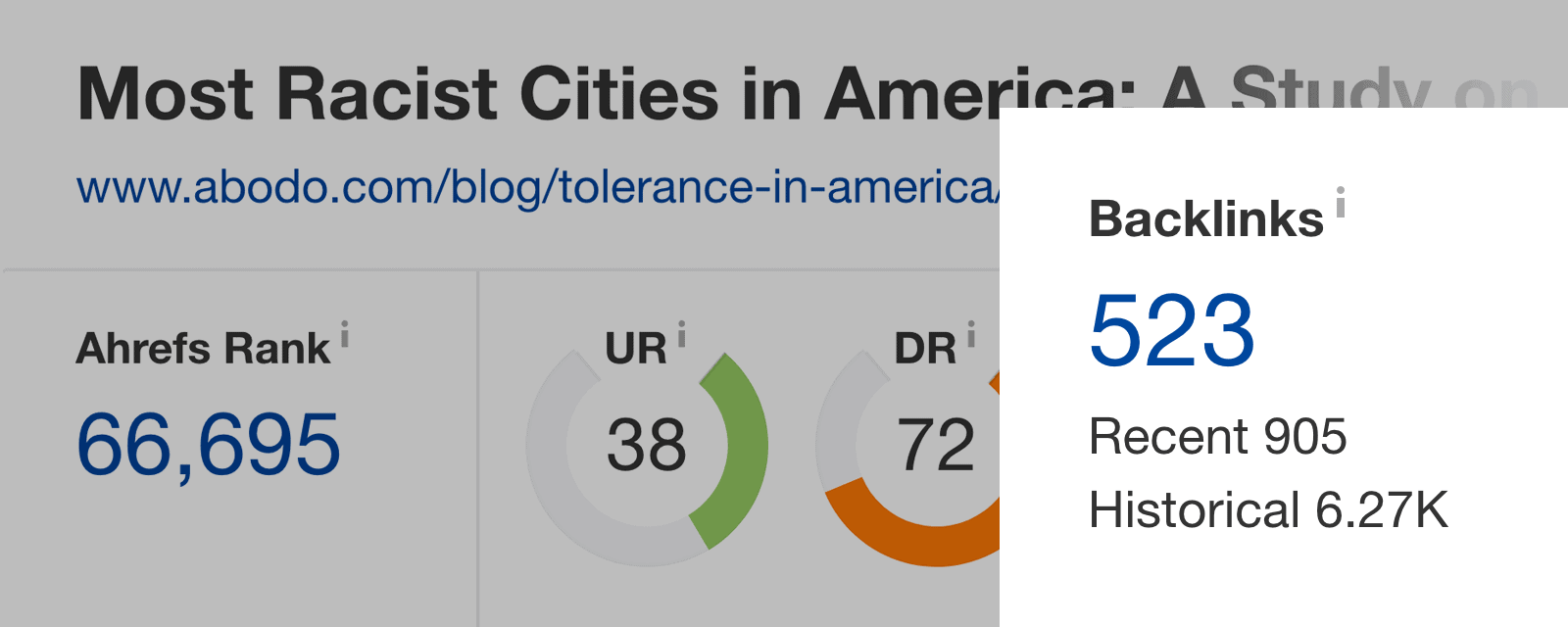 With that:
Your content doesn't necessarily need to cause a firestorm to work.
You can create a "mini controversy" by going against conventional wisdom.
For example, Derek Halpern published a post called: "The "Content is King" Myth Debunked".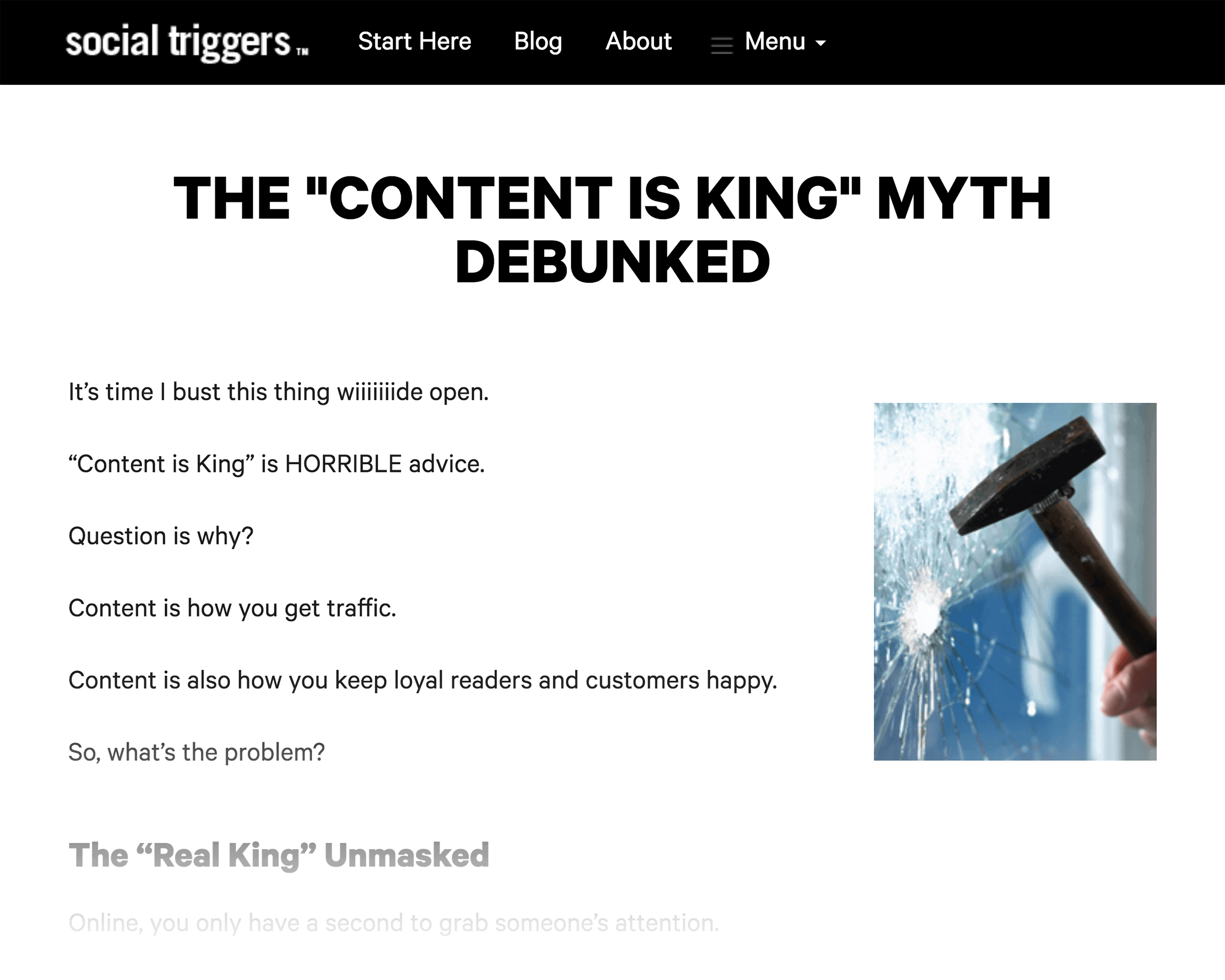 Derek cited research showing that design is more important than content itself:

Even though this content isn't "controversial" in the traditional sense, it got designers and bloggers talking… and arguing: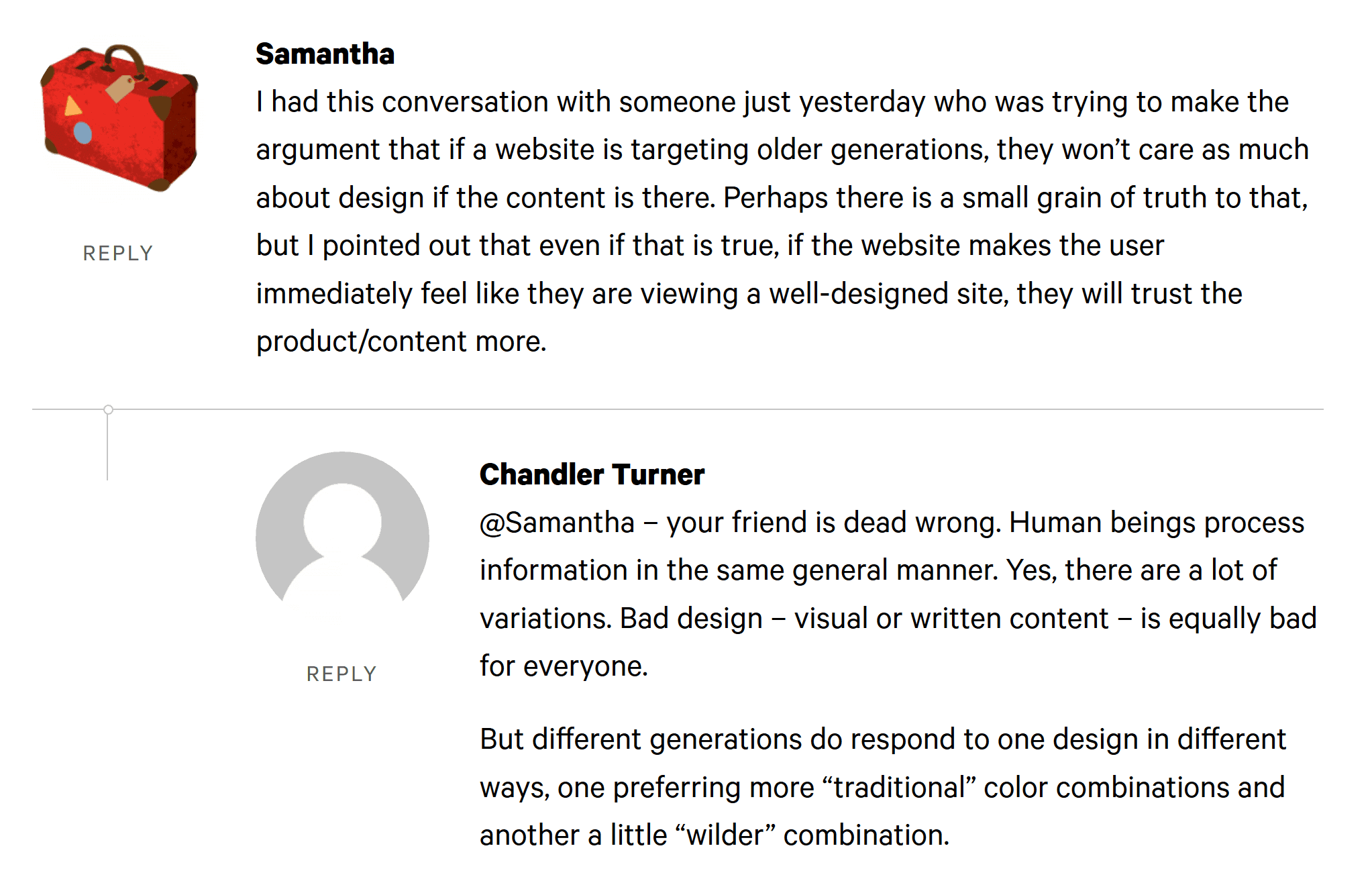 But more important than that, lots of people linked to Derek's post.
Data, Surveys and Studies
Data-driven content is KILLING it right now.
(In fact, I'd say that data is my favorite form of Link Bait in 2020)
I first discovered the power of data about 3 years ago.
I was looking at the links pointing to this page from Moz.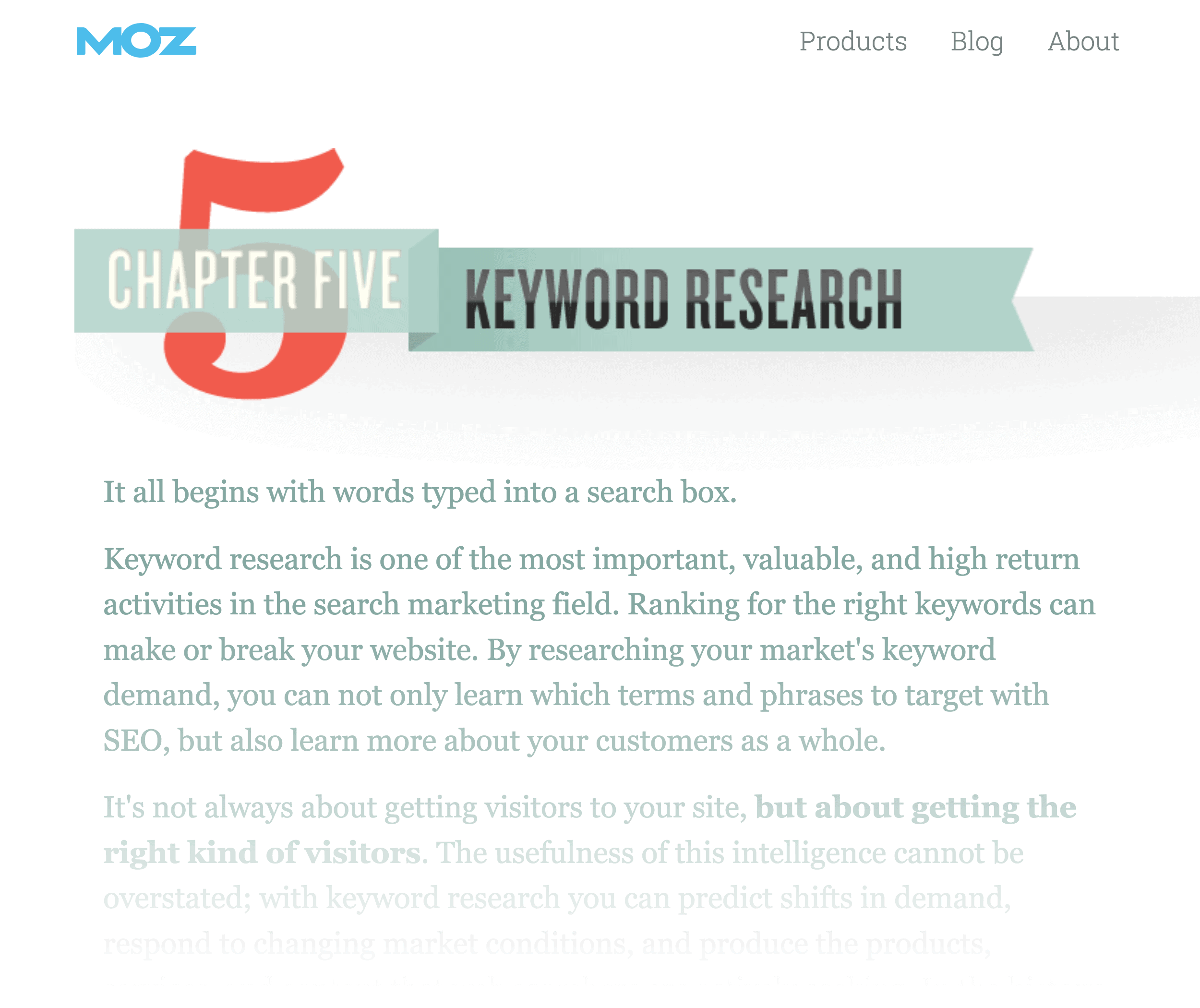 And I noticed something weird…
Even though this page has a lot of helpful content about keyword research, that's NOT why people linked to it.
Instead, they all cited this statistic buried in the middle of the page: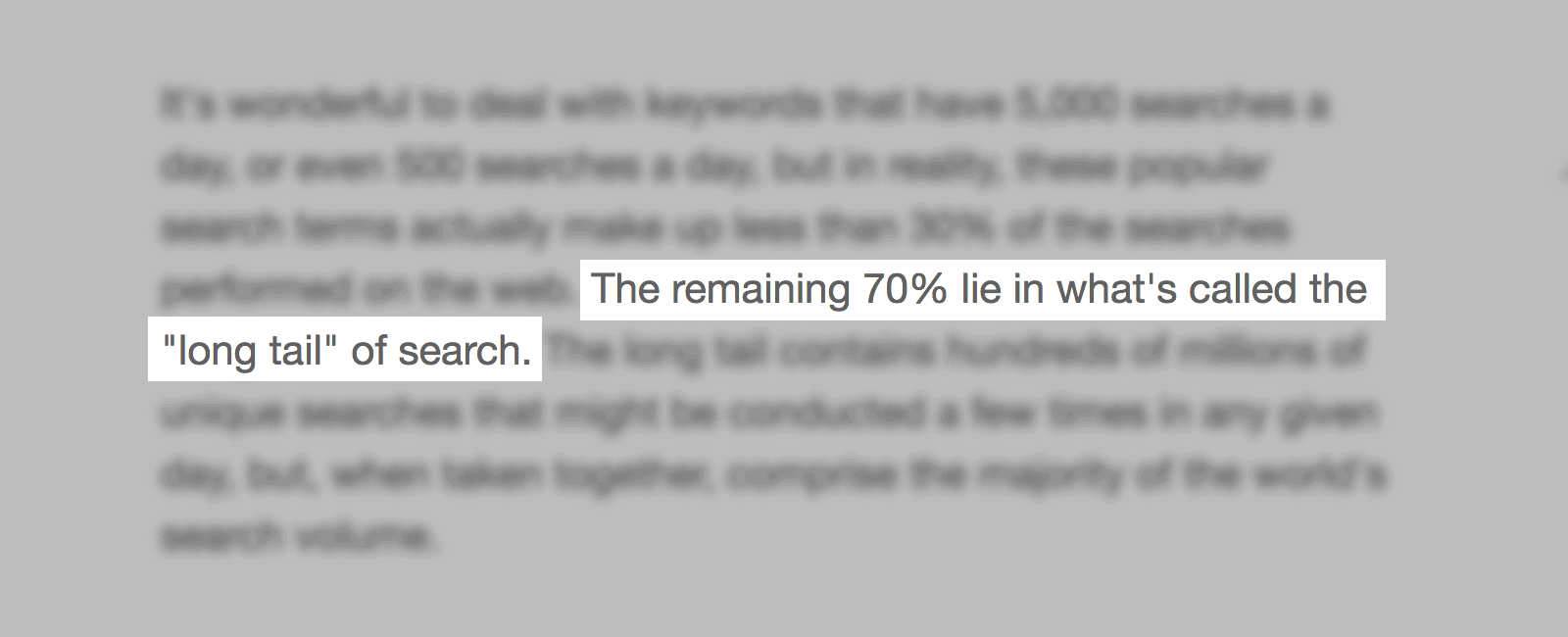 Here's an example of what I'm talking about:
Crazy.
This taught me a valuable lesson that I'll never forget:
People LOVE linking to content that cites specific data and statistics.
So I decided to conduct my own study. And publish the results as a blog post.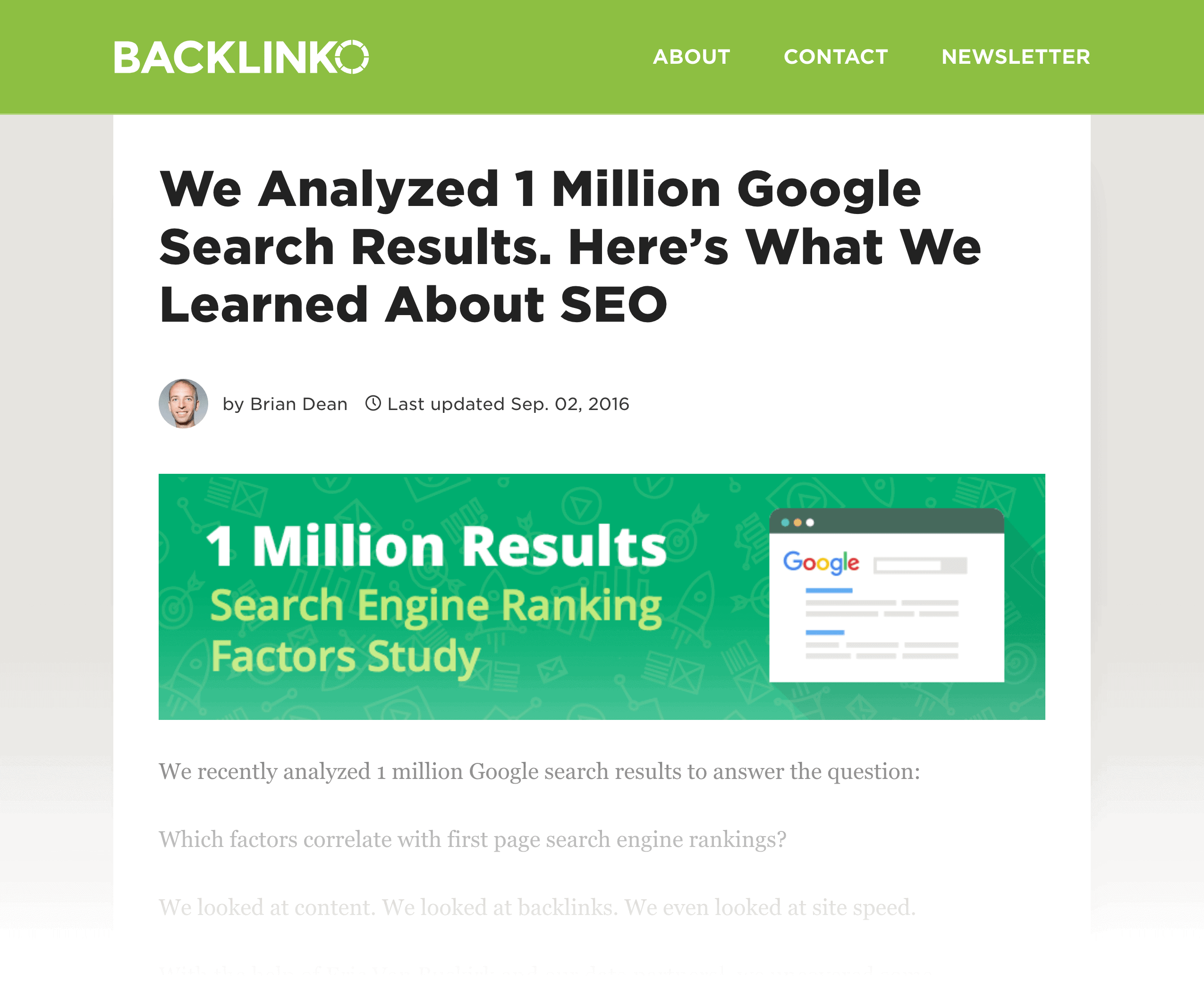 And it's one of the most successful pieces of content that I've ever published.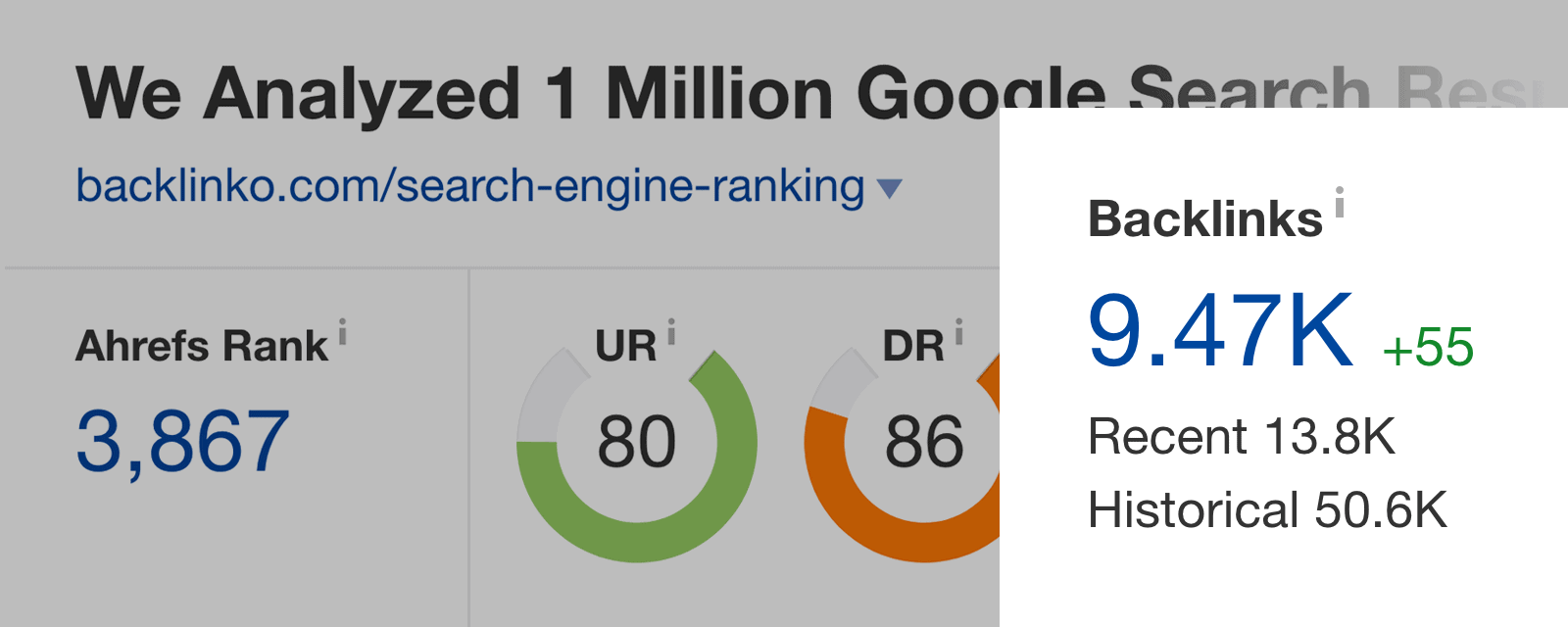 This study did so well that I decided to do a similar study on YouTube ranking factors: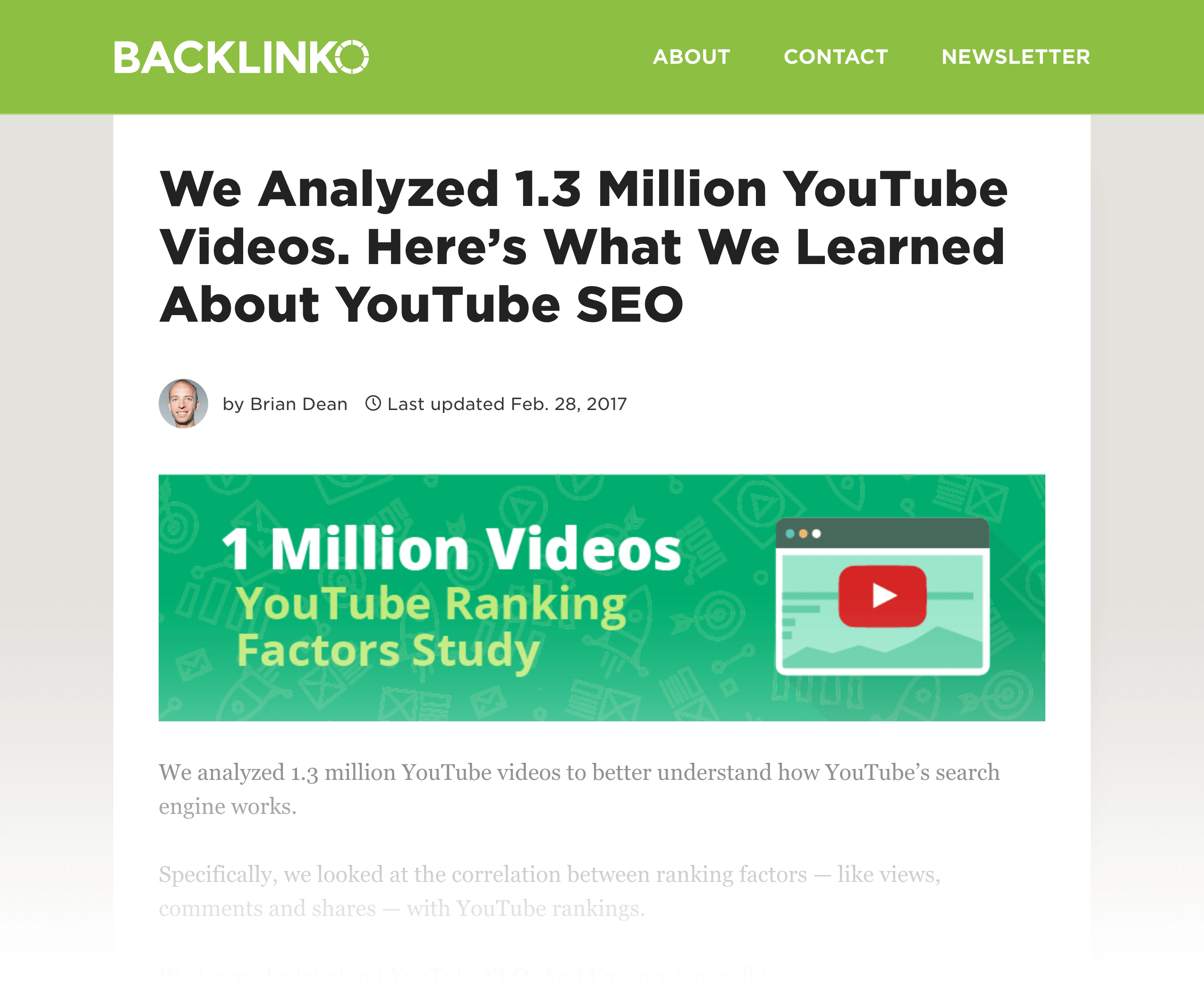 This study didn't do as well as the first one, but it still got 100x more links than your average blog post: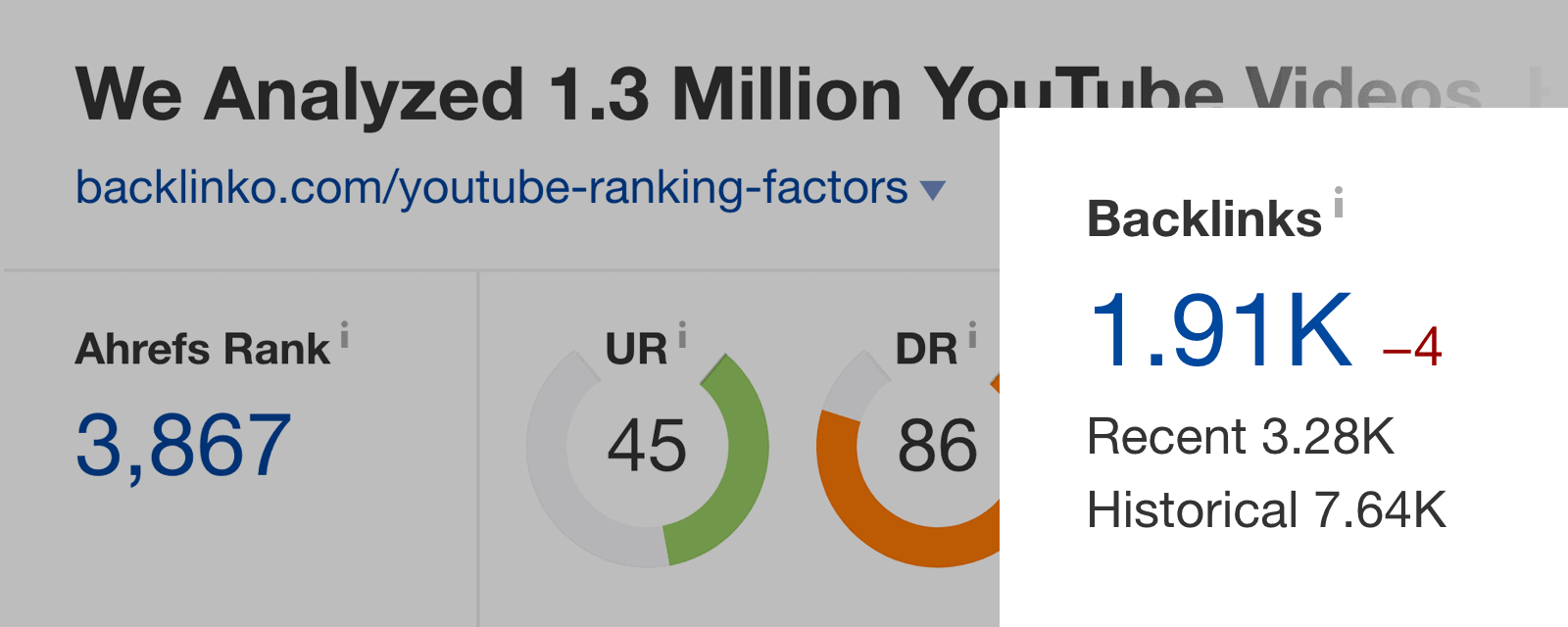 Now:
You don't necessarily need to do a super expensive and complicated study like I did.
In fact, surveys are dirt cheap to run. And they still work GREAT.
For example, Stone Temple recently asked 1,000 people about their voice search habits.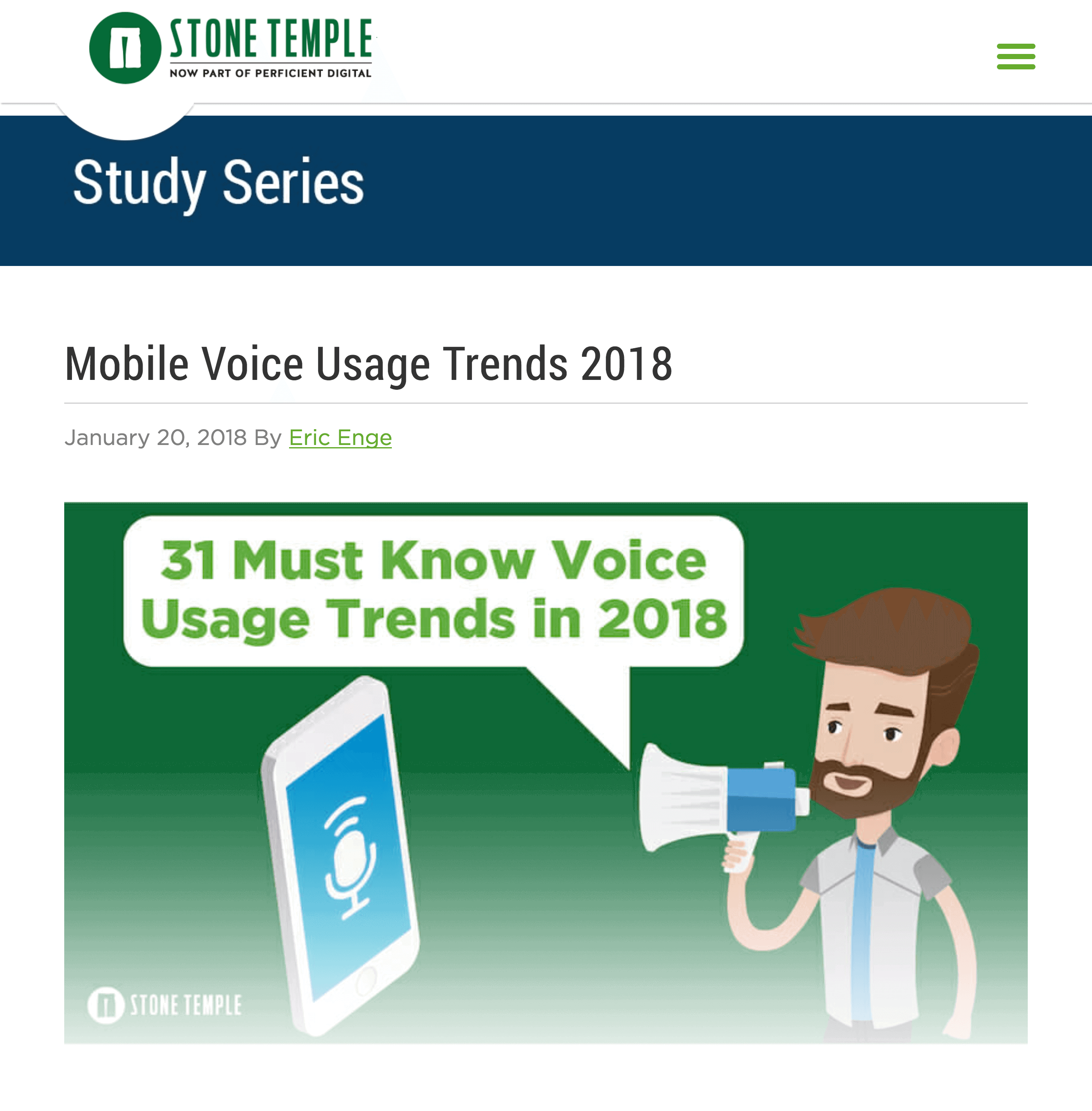 And because their post gave people plenty of data to cite…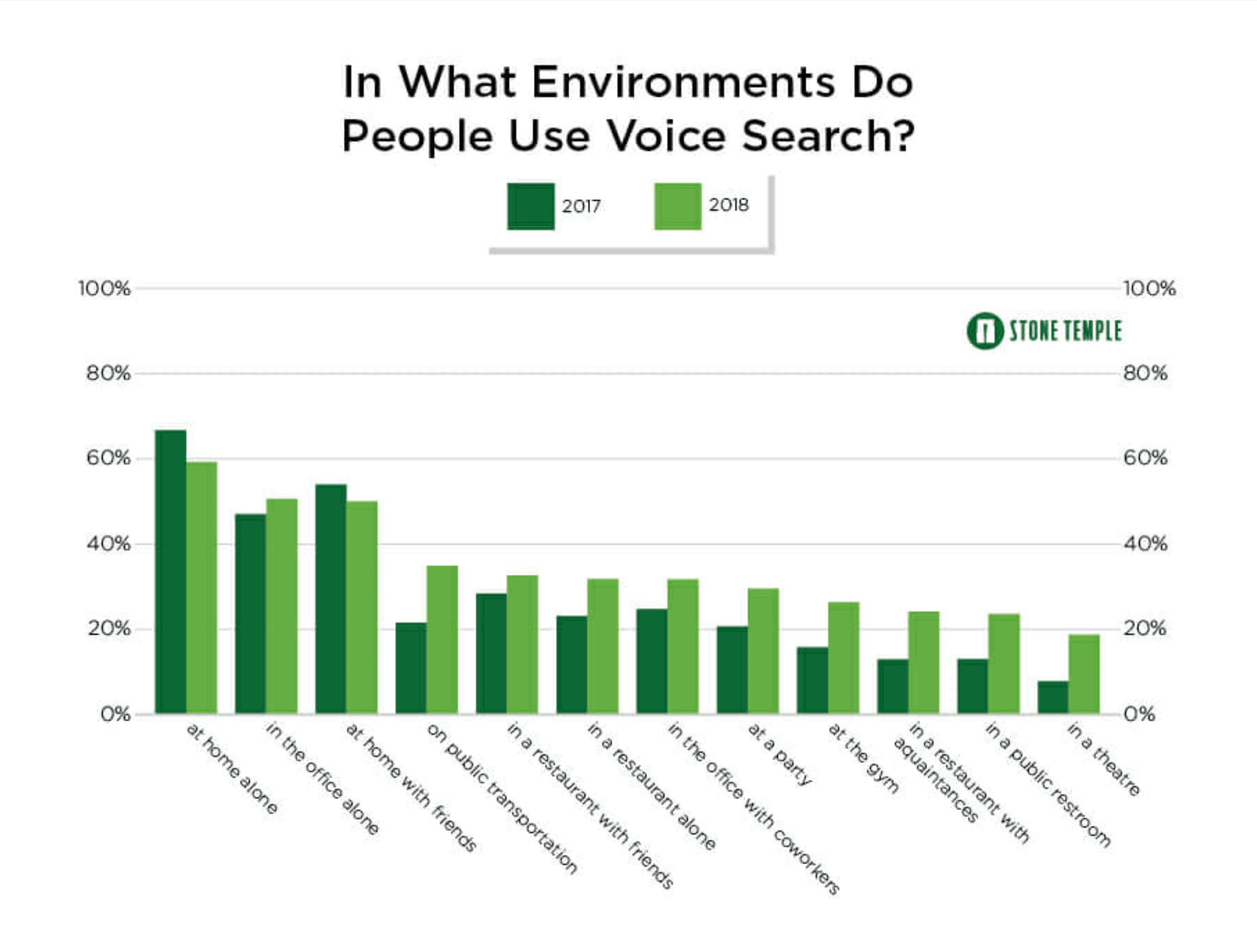 … it's been an absolute link magnet from day 1.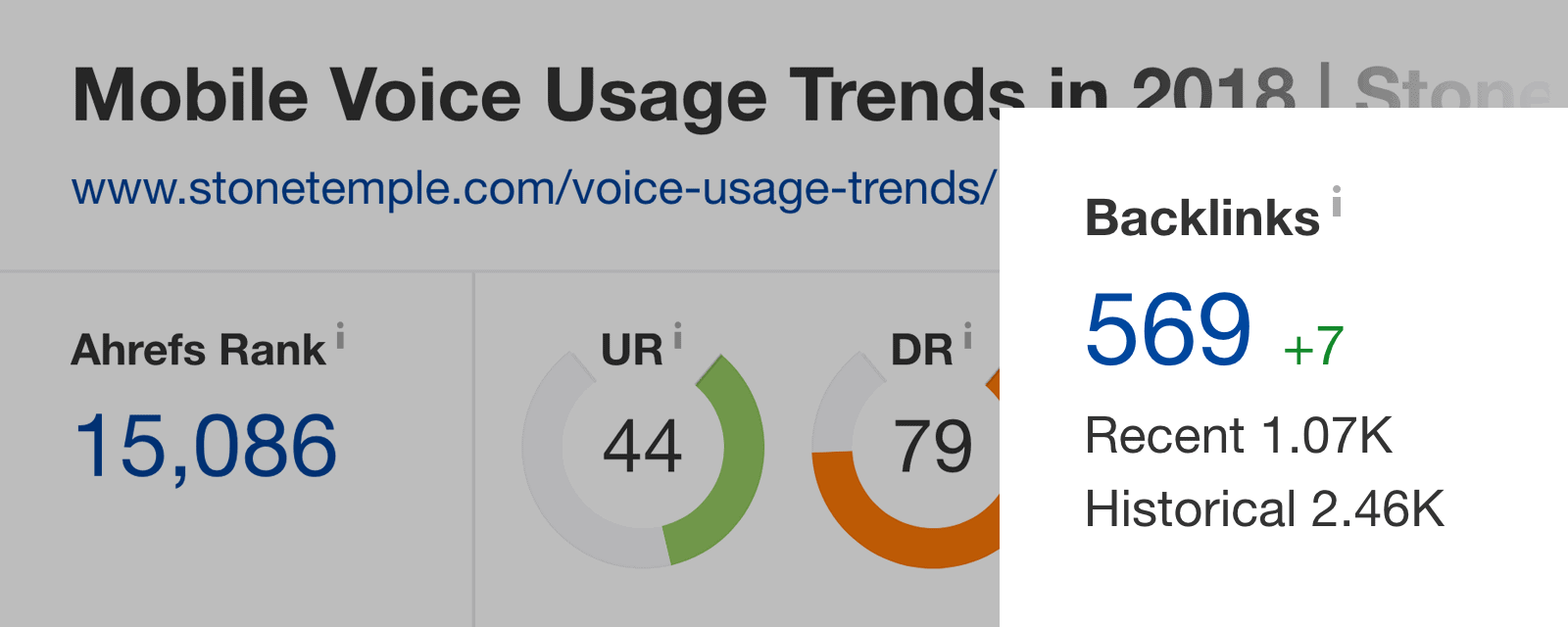 Ego Bait
Ego Bait is a type of Link Bait designed to attract the attention of influencers.
For example, Saveur runs an annual food blogger awards: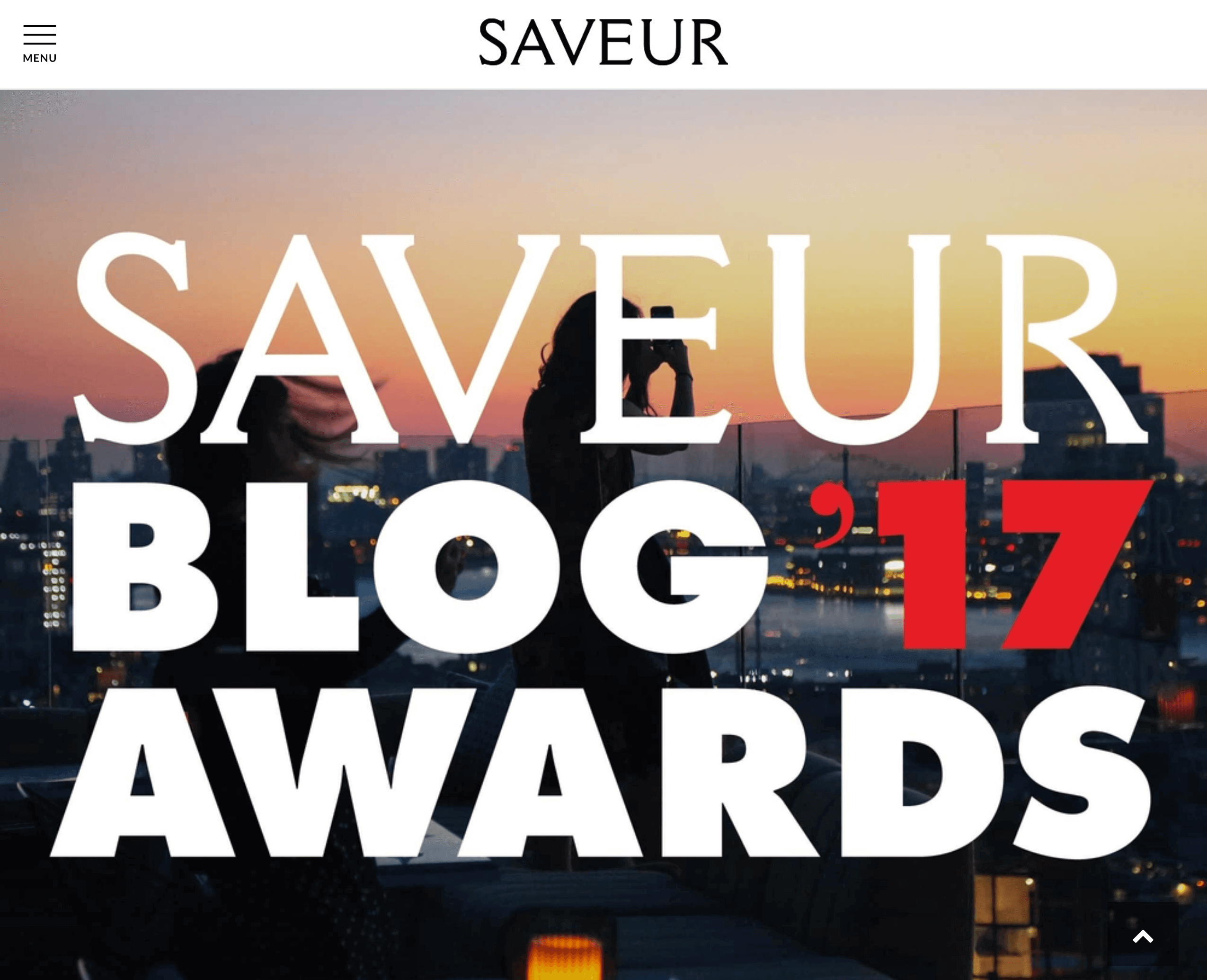 And because this post appeals to the winning bloggers' egos, they tends to link to and share the awards like crazy.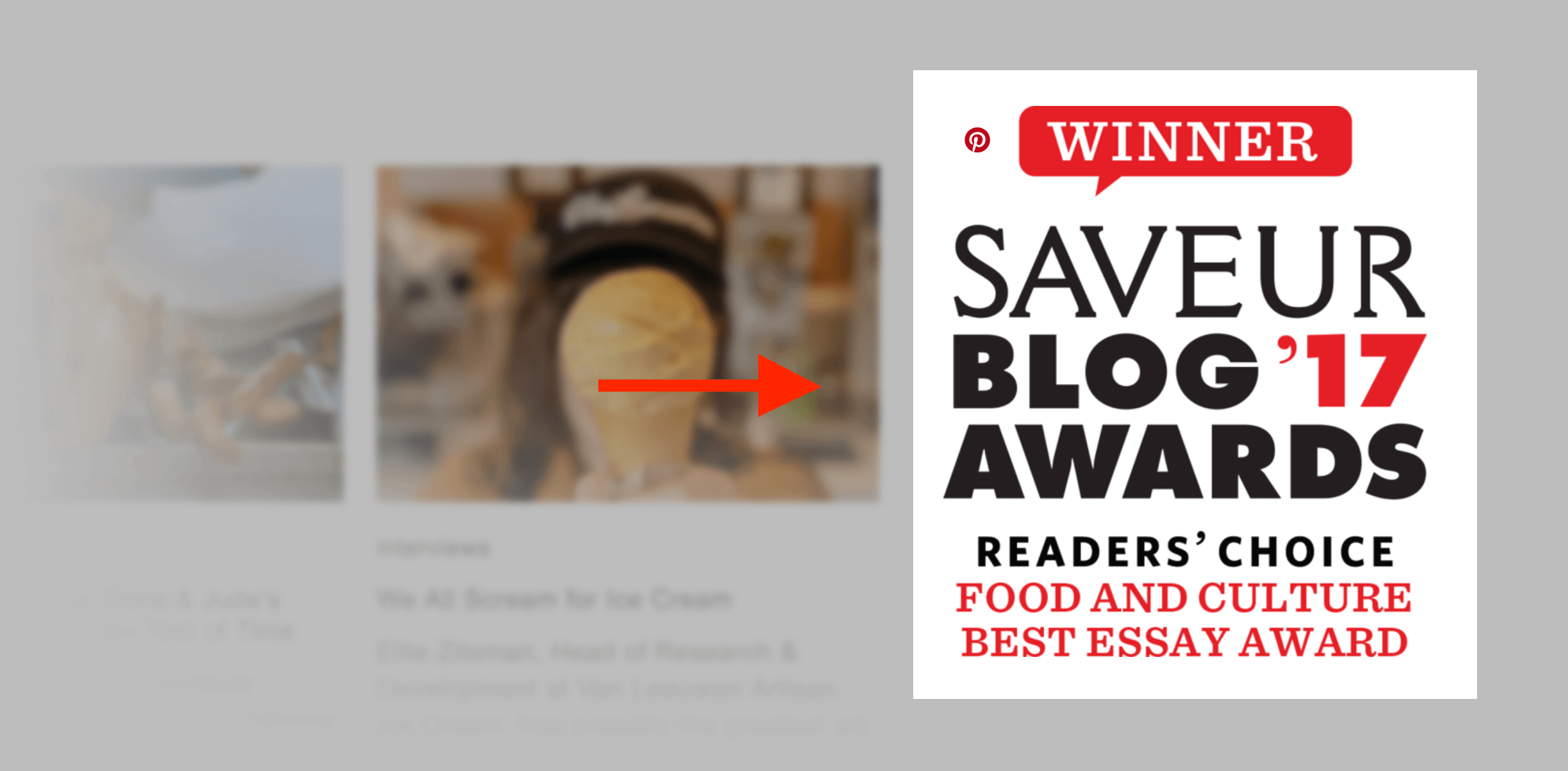 That said, awards are just one type of Ego Bait. If you want to create content that gets the attention of the big players in your niche, you can also try:
Creating a post of what that person taught you ("The 7 Most Important Business Lessons I Learned from X")
Listing out your favorite blogs or blog posts on a given topic ("My 50 Favorite Paleo Diet Blogs Online")
Interview someone influential and (gently) ask them to share.
Feature someone's advice, graphic or video in your content… and let them know about it.
Timely Content
This isn't my go-to form of Link Bait (I prefer evergreen content).
But I can't argue with results…
IF you publish something while a story is still hot.
IF you can get something out there that piggybacks on that story.
IF you can get the right people to see it.
Timely content can definitely work.
For example, last year the results of a big nutrition study concluded that low-carb and low-fat diets were equally effective for weight loss.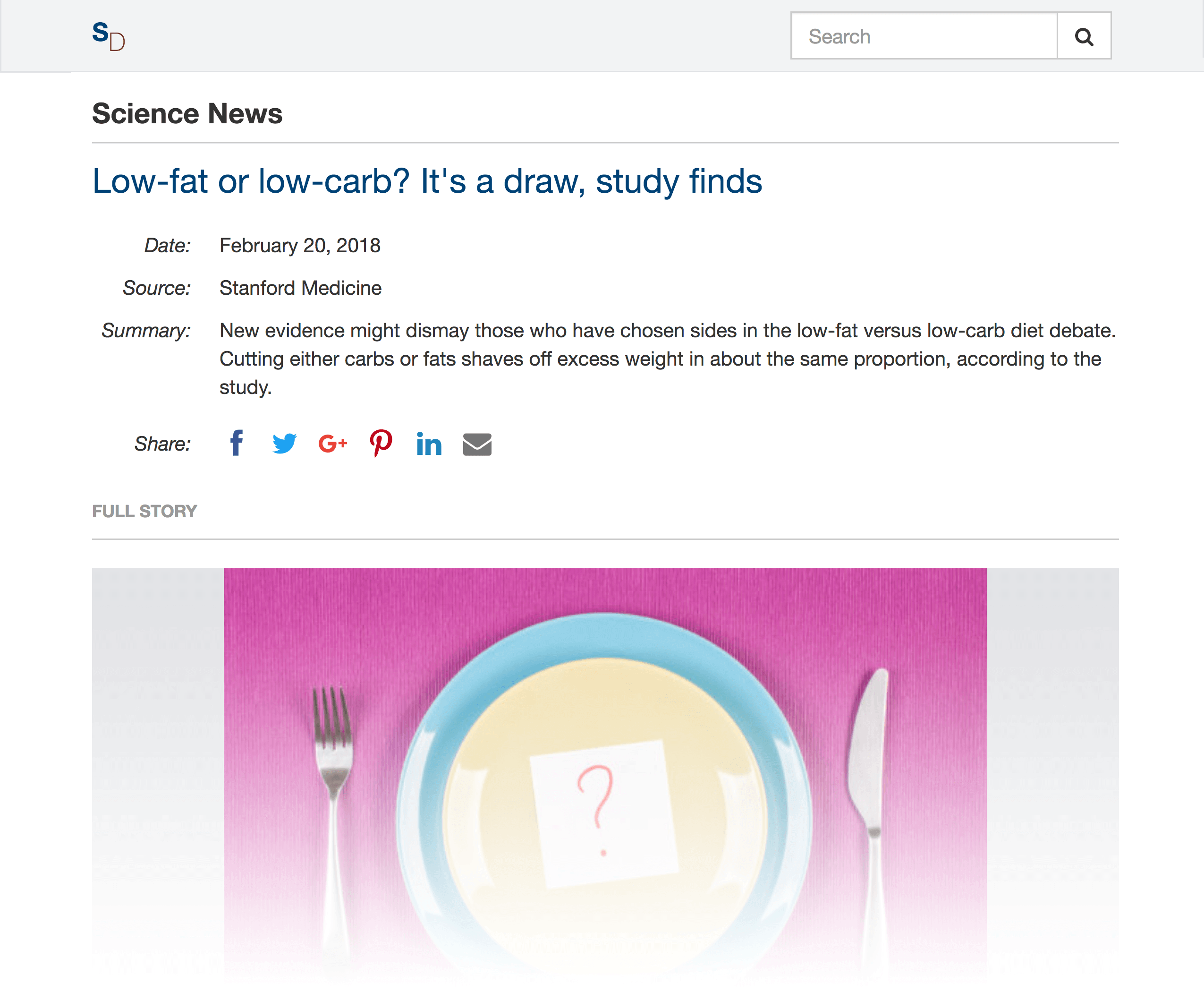 Well, the team at Examine.com quickly wrote a super in-depth review of the study itself: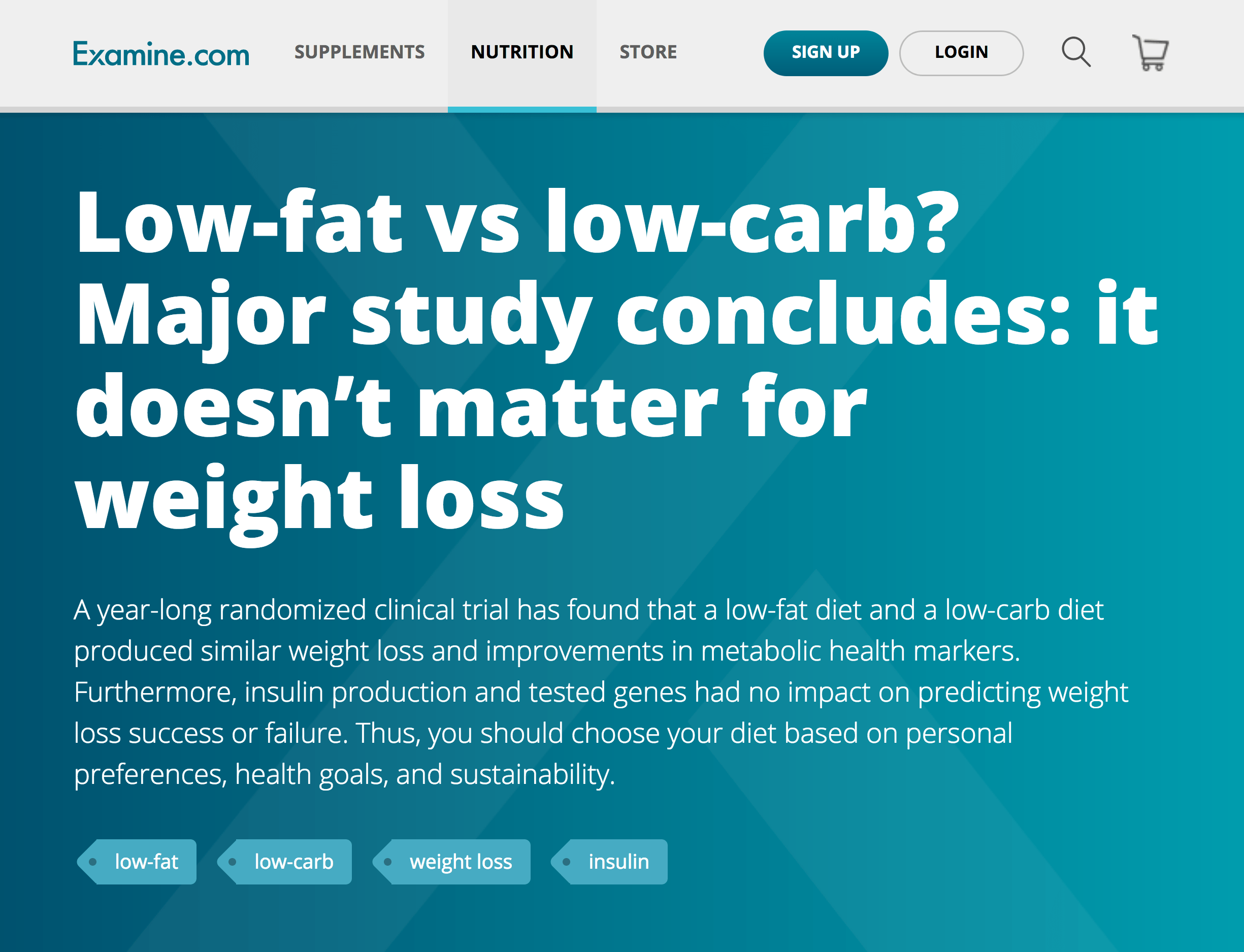 (Literally within days of the study being published)
They even did a Q&A with the doctor that lead the study: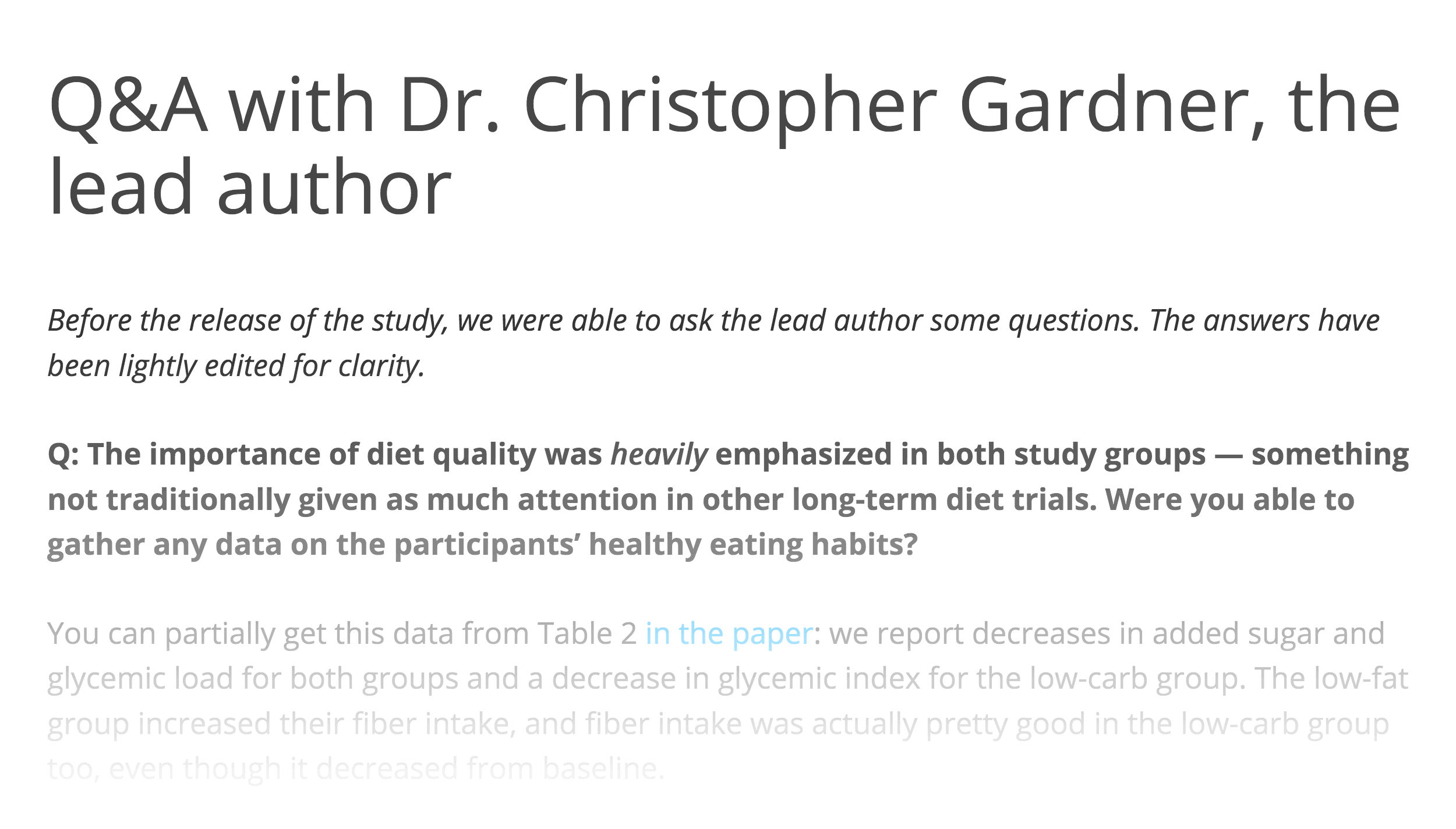 And because Examine's piece added context to a hot story, people started linking to it from Day 1:

Study What People Already Link To
I already showed you a few types of Link Bait that work well in just about any industry.
That said:
Every niche has its own wrinkles.
That's why it's important to look at who links to your competitors… and why.
For example, I noticed that people in my niche were linking to data about voice search.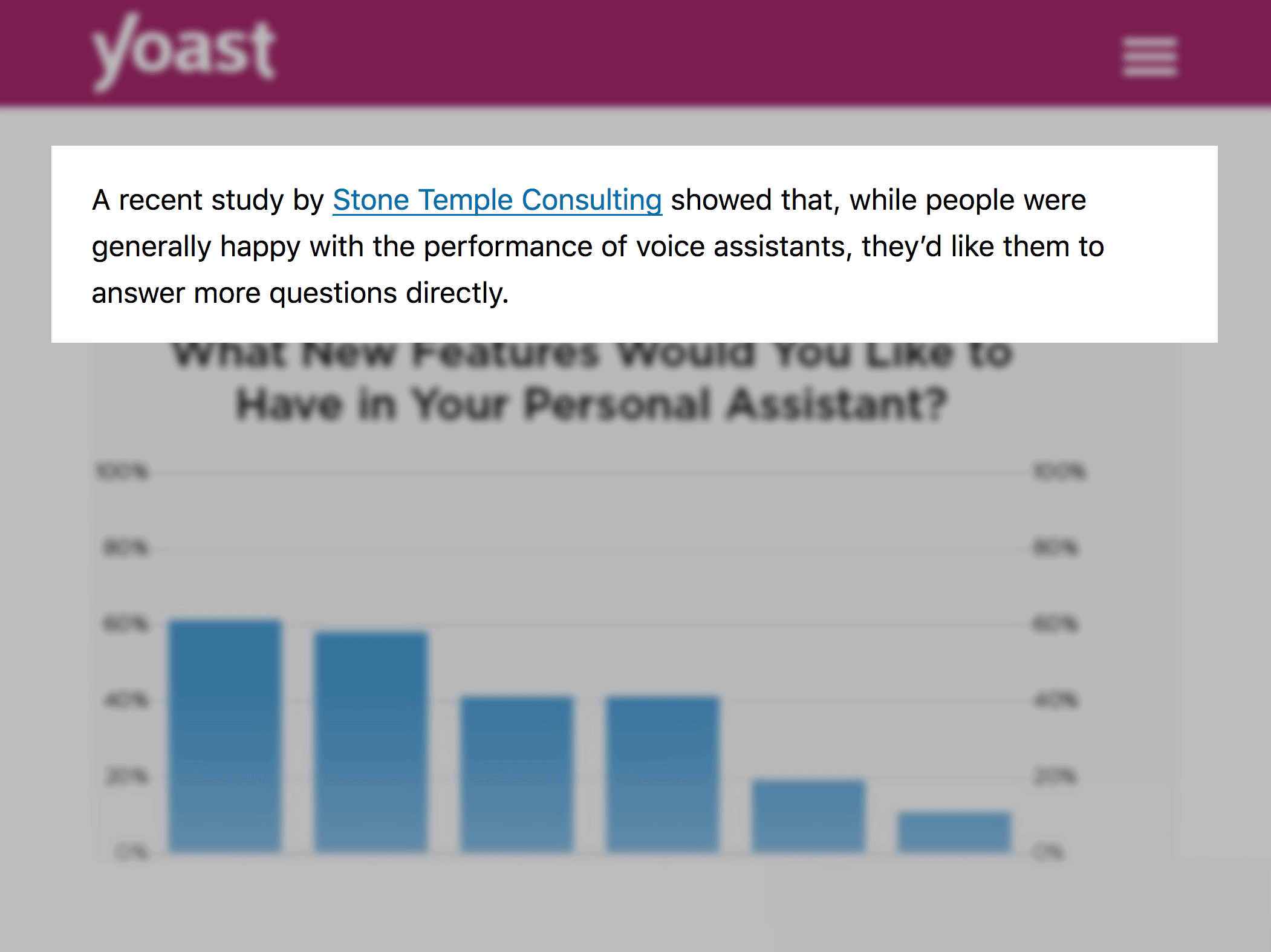 So I decided to jump on that trend with a voice search ranking factors study.
And because this content matched what people in my industry were already linking to, it's been a link MACHINE for me: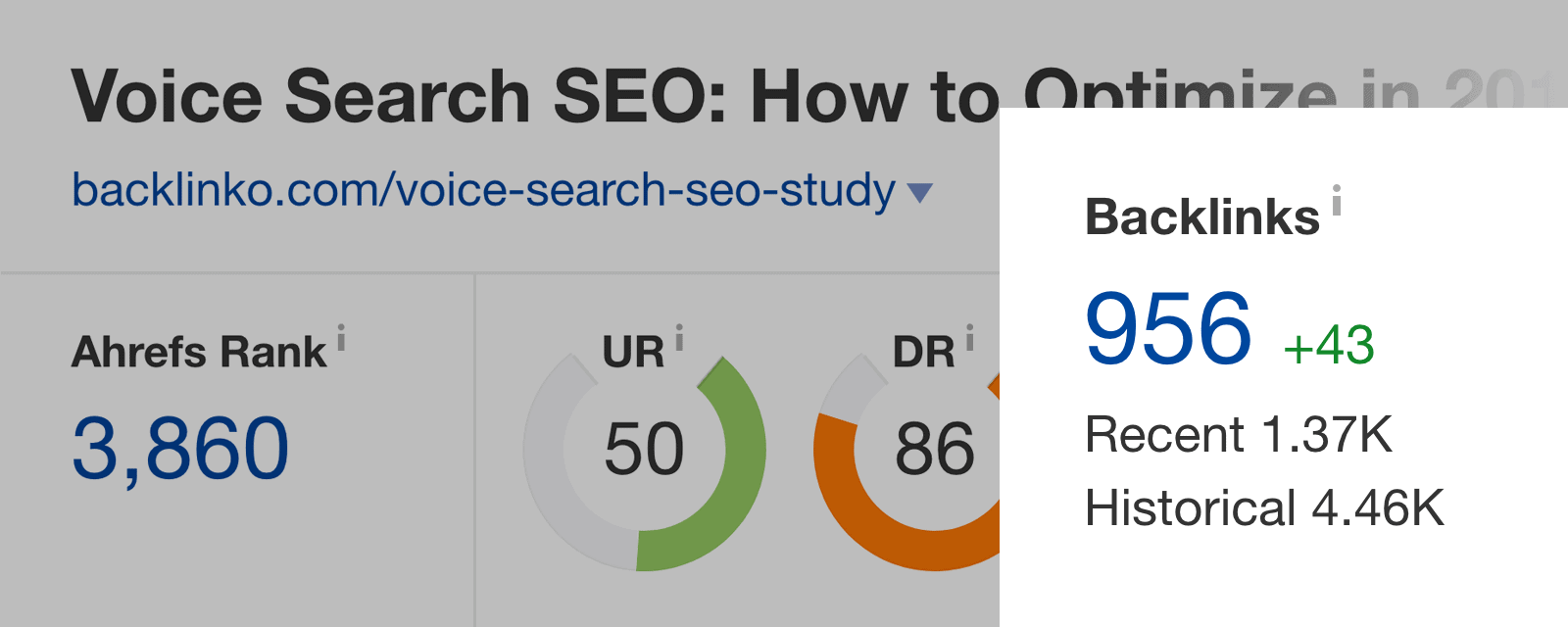 Emotional Hook
A study published in the Journal of Marketing Research found that certain emotions makes online content more likely to go viral.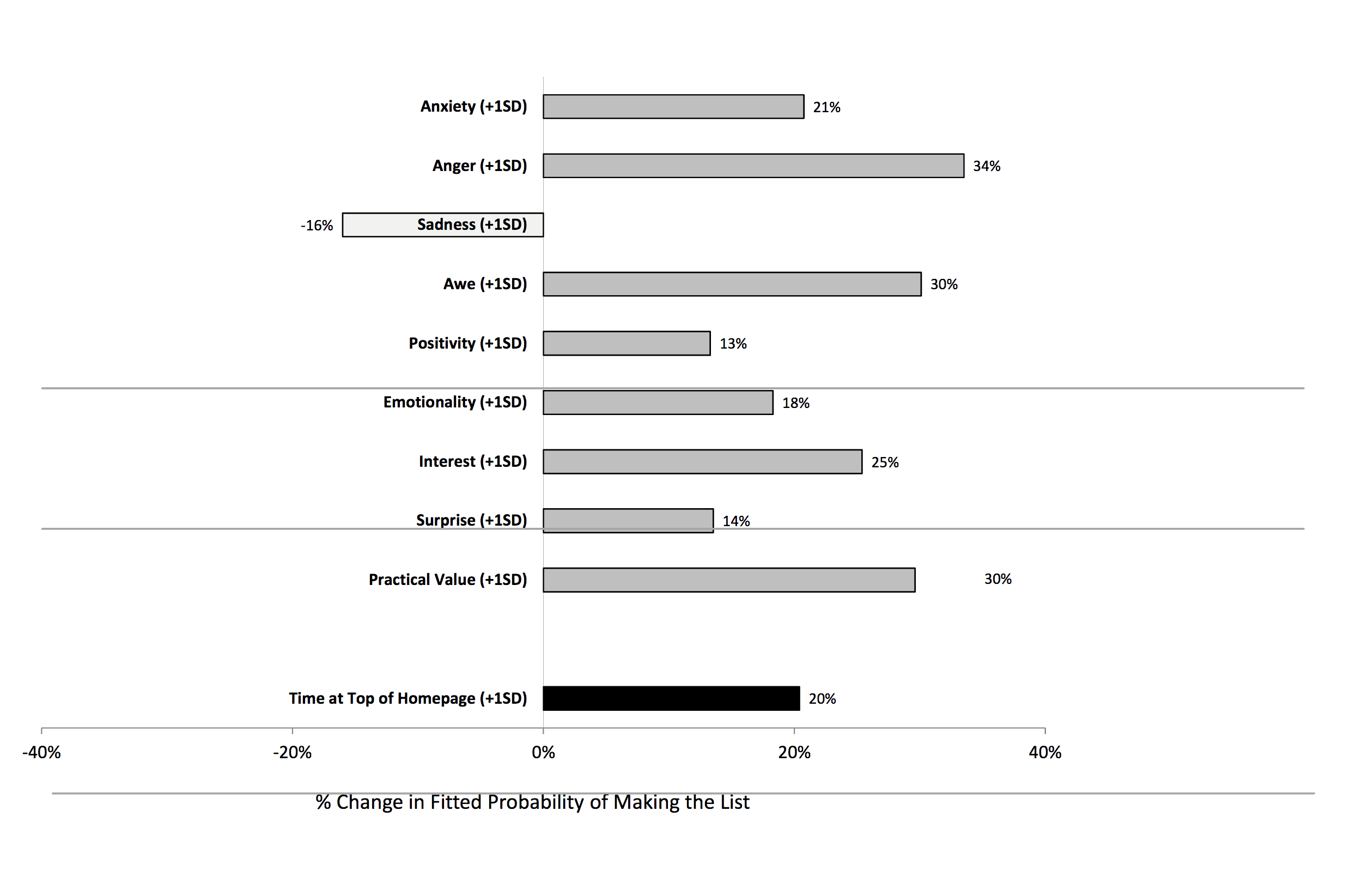 Specifically, the researchers discovered 5 emotions that made people more likely to share a piece of content.
Awe ("Wow! This content is amazing")
Surprise ("Really? I didn't see that coming")
Anger ("Ahhhh! I need to share this on Facebook")
Anxiety ("Uh oh. This is legit scary")
Interesting ("Hmmm. Pretty cool. I should send this to Jane")
Needless to say, you want to push these emotional buttons with your content.
You probably won't be able to hit all of these emotions with a single post. But the more emotional your content, the more shares you'll get.
For example, my original Google Ranking factors list made a lot of people say "WOW".
They felt awe… so they shared it.
(In fact this post has 32,943 total shares)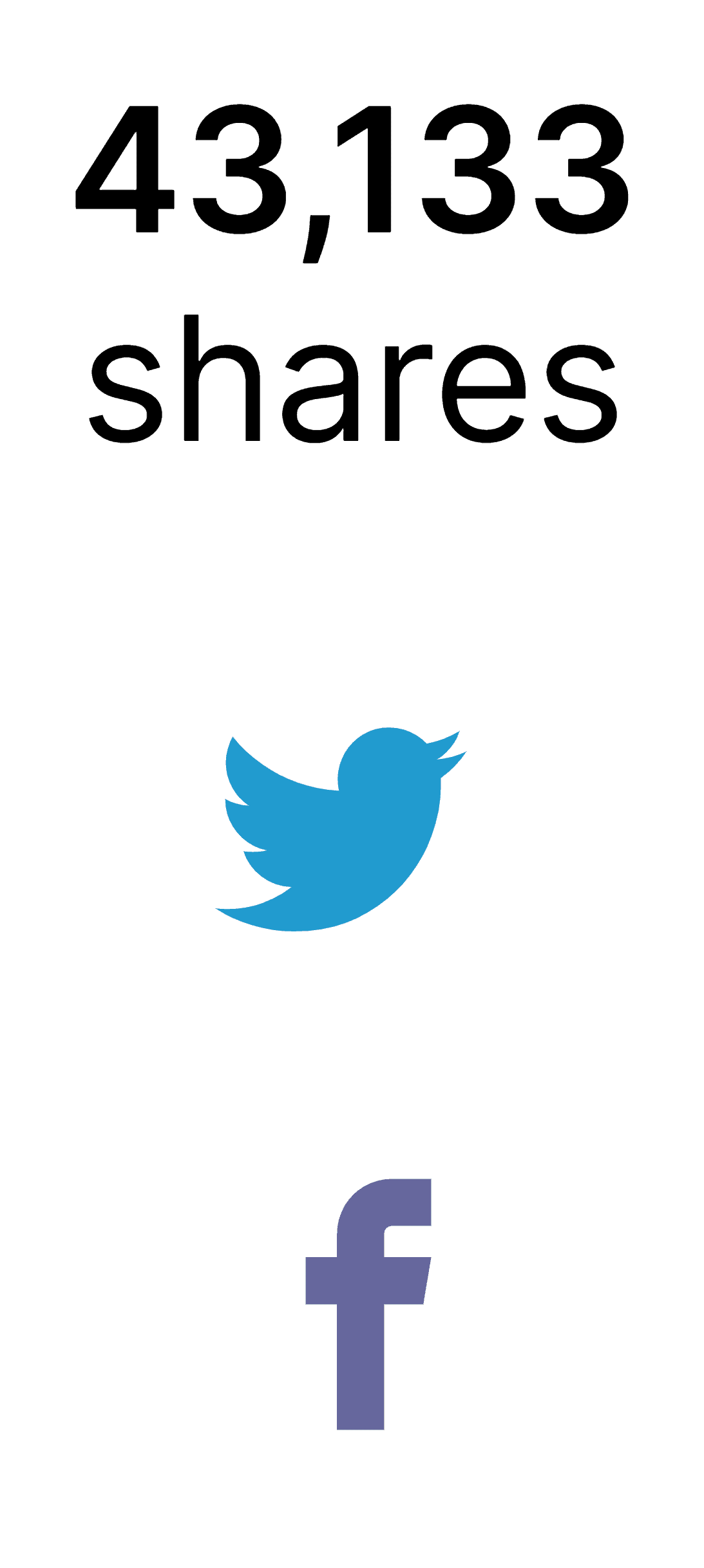 Another example:
This animated graphic of how an engine works is super interesting: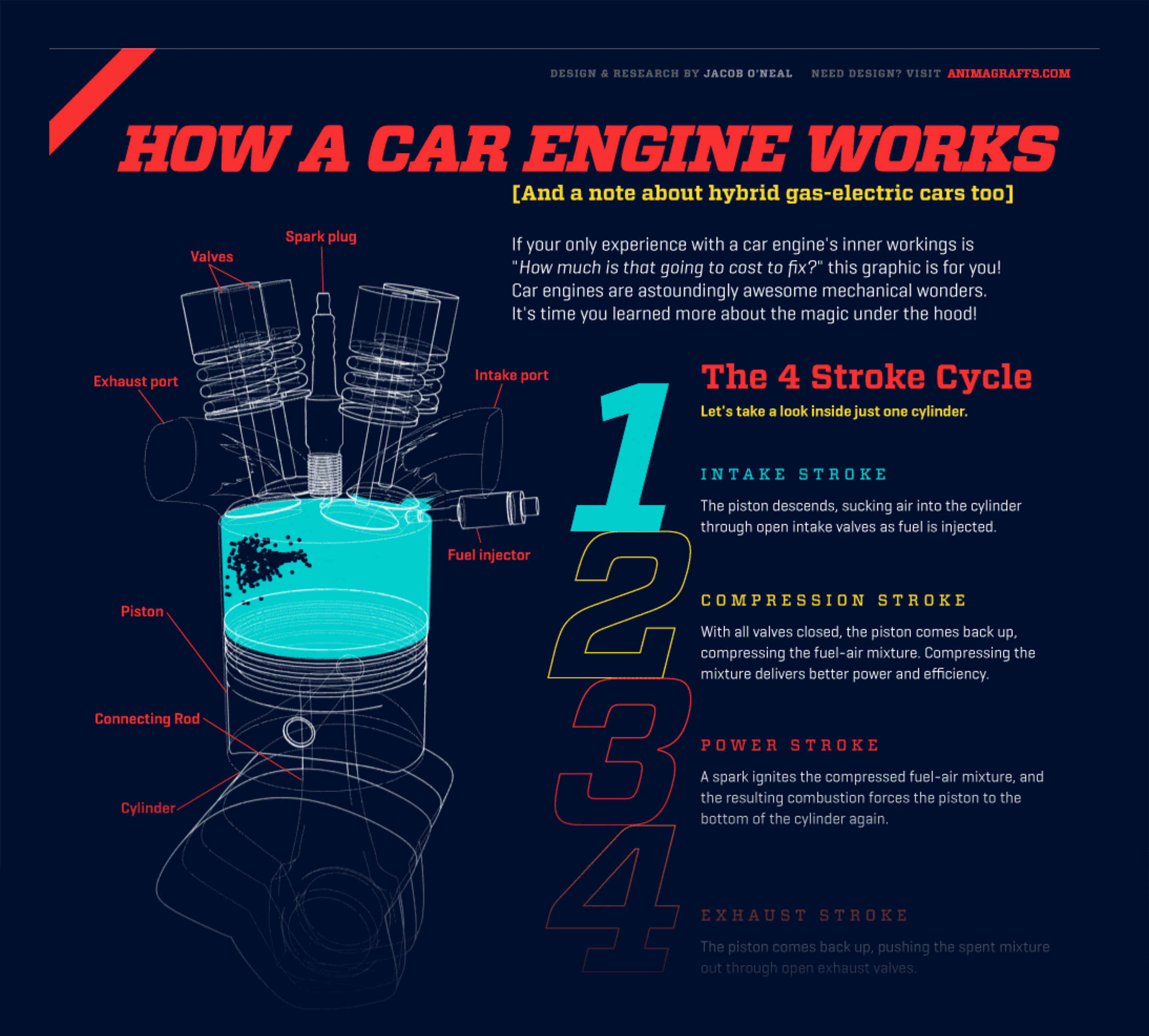 Which has led to hundreds of links: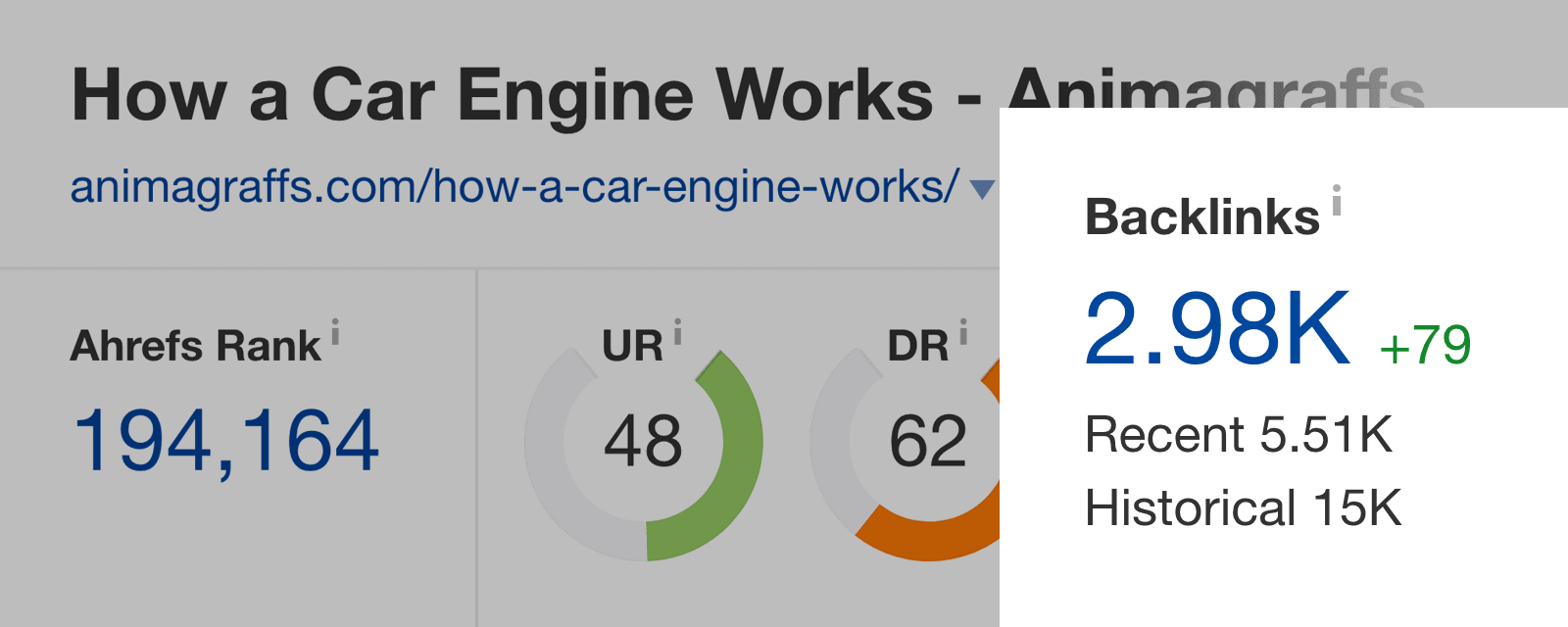 Both of these examples hit ONE emotion each.
Watch what happens when you elicit multiple emotions from a single piece of content.
WaitButWhy.com recently published a post called "The Tail End".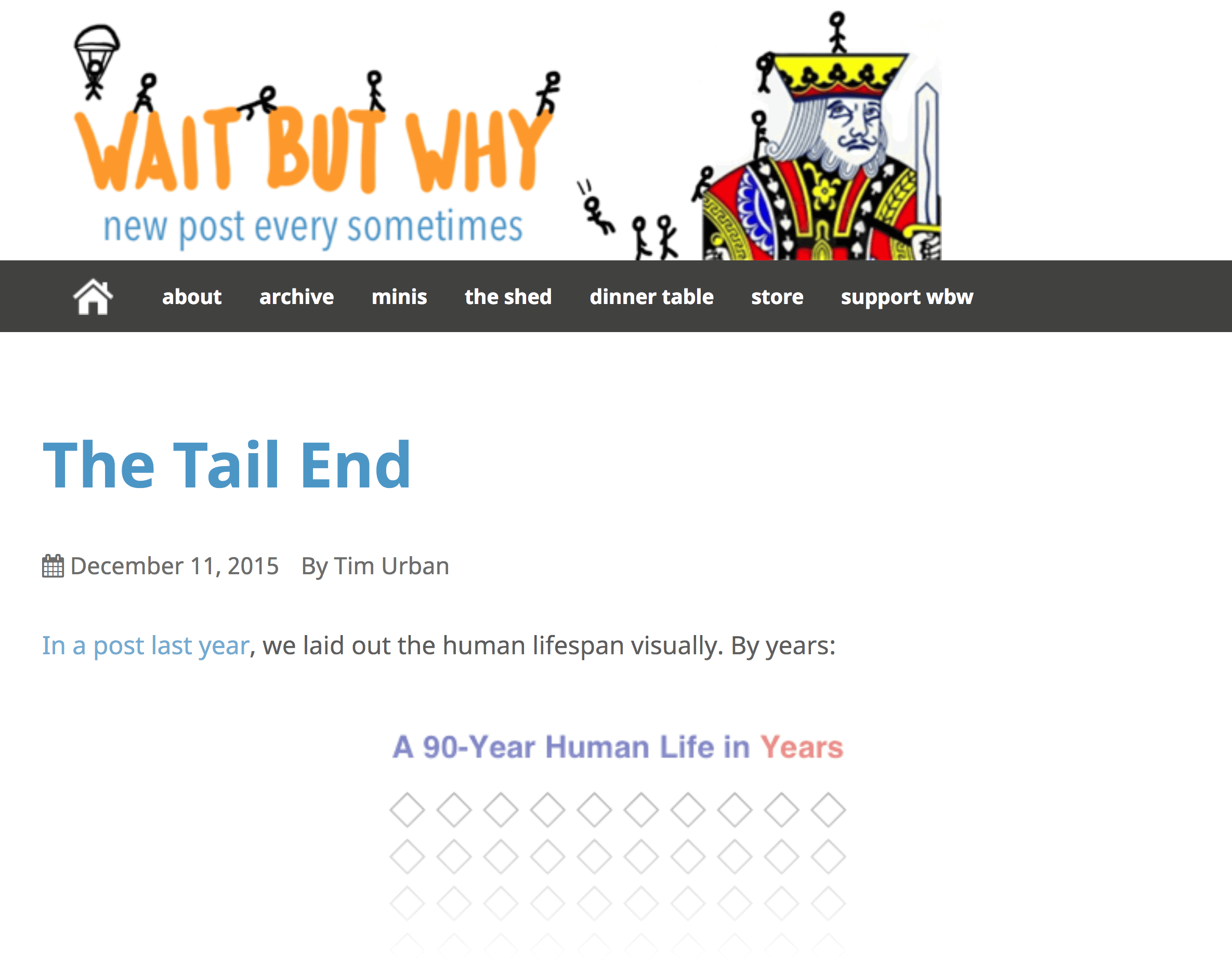 This content puts you through an emotional rollercoaster. By the end of the post you feel interest, surprise, AND anxiety.
And those emotions are why 18.5K different sites have linked to this page so far: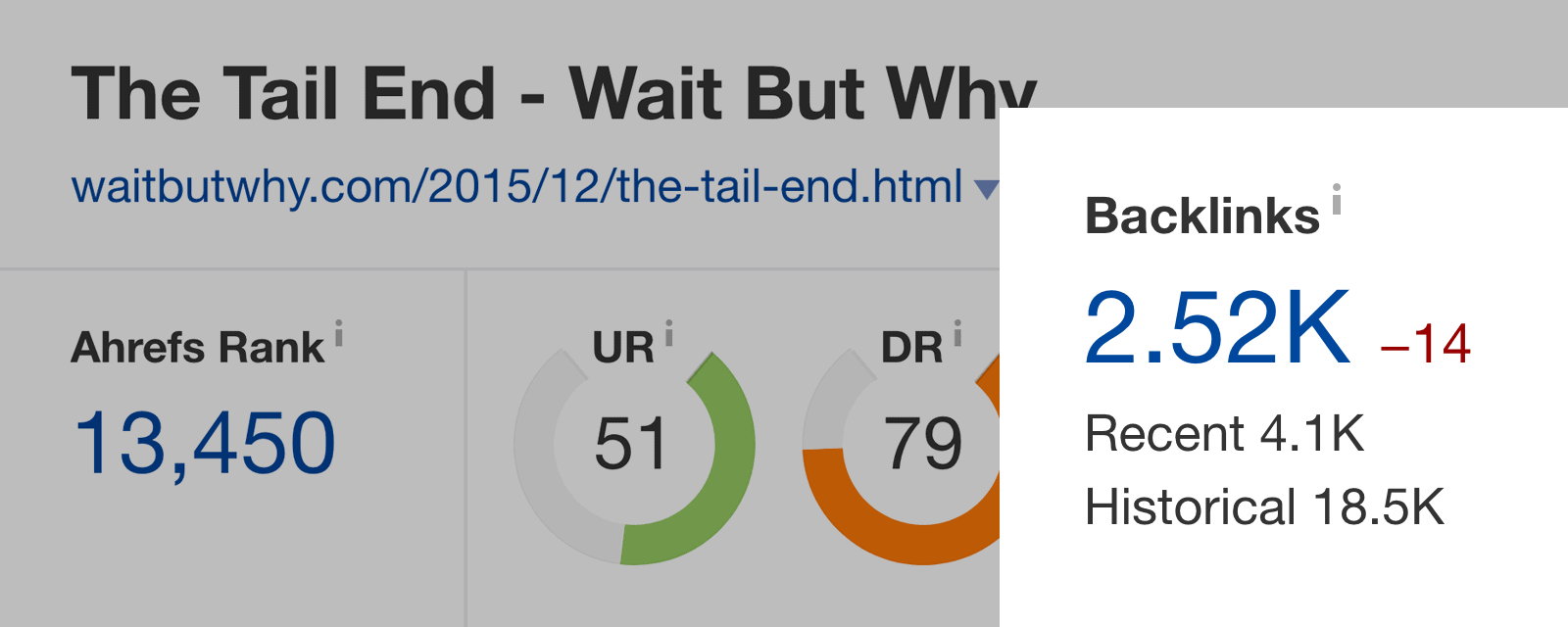 Utility
Studies have found that utility is is associated with social sharing and an increased likelihood of content going viral.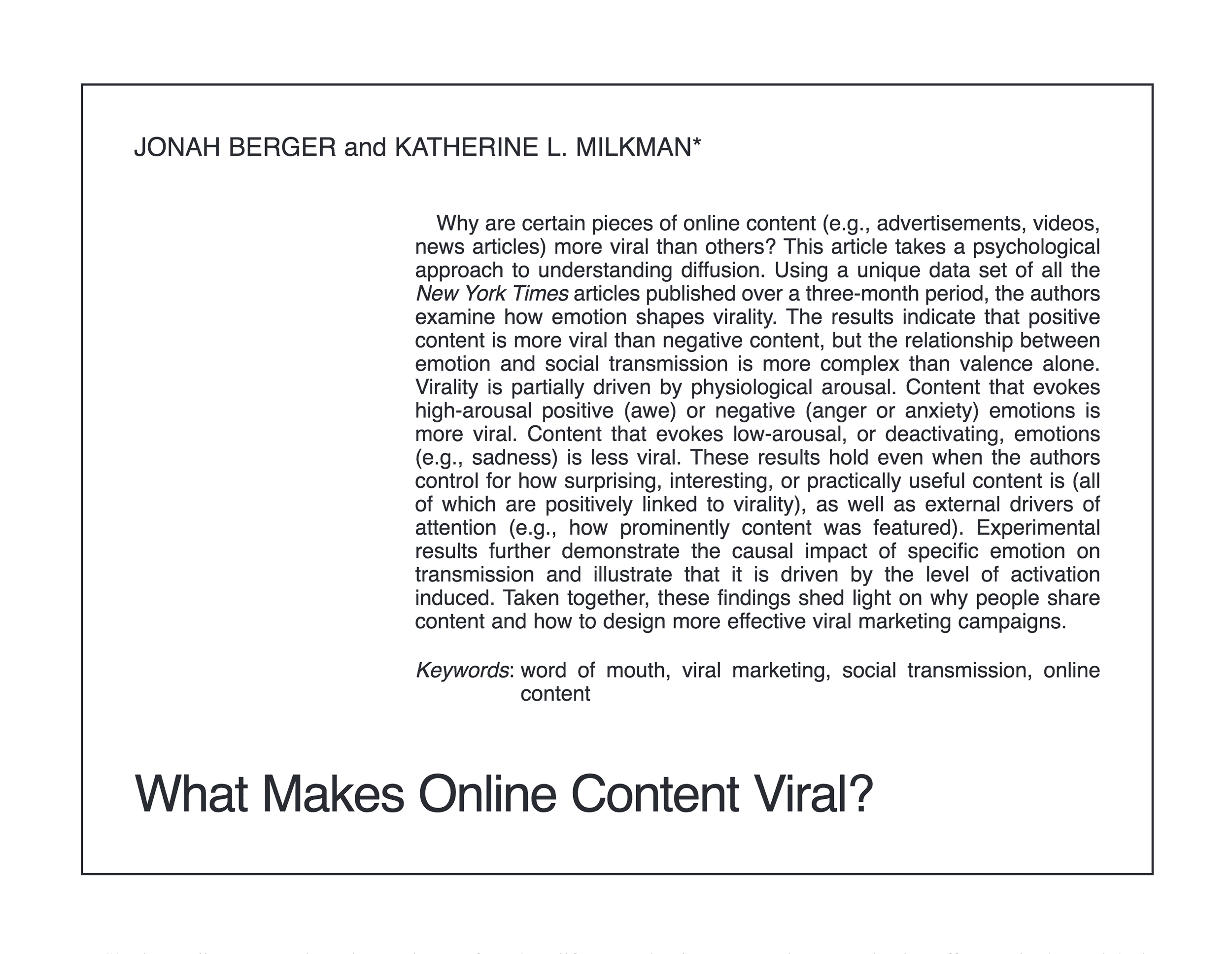 Utility is basically:
Is something super useful?
If so, people are VERY likely to share it.
So if you're not one for publishing highly-emotional content, Utility is for you.
For example, this list of SEO techniques from my blog isn't emotional… or visual.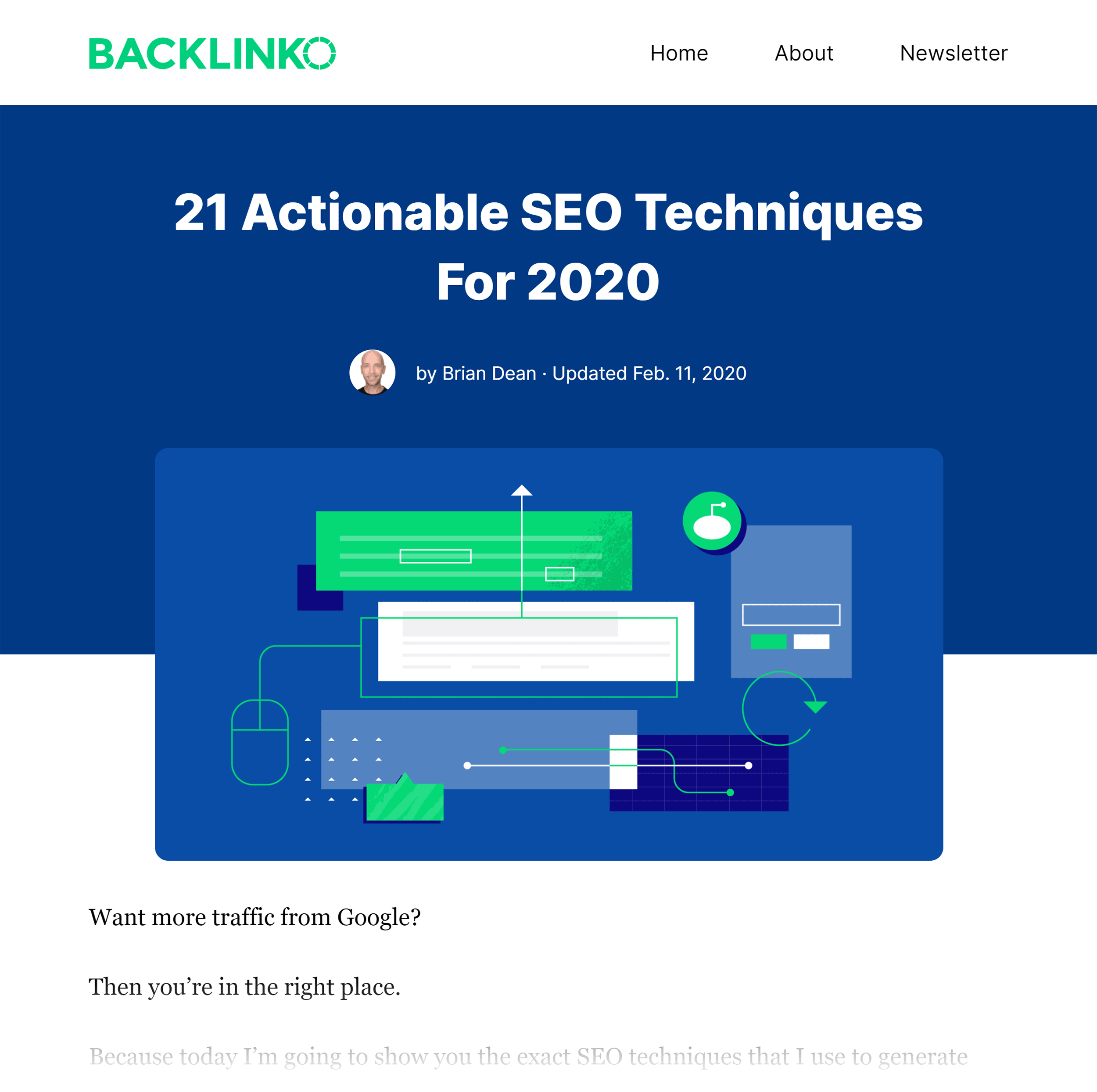 But there's no doubt that the content is super practical and useful.
That's because the post contains bite sized little tips that anyone can use.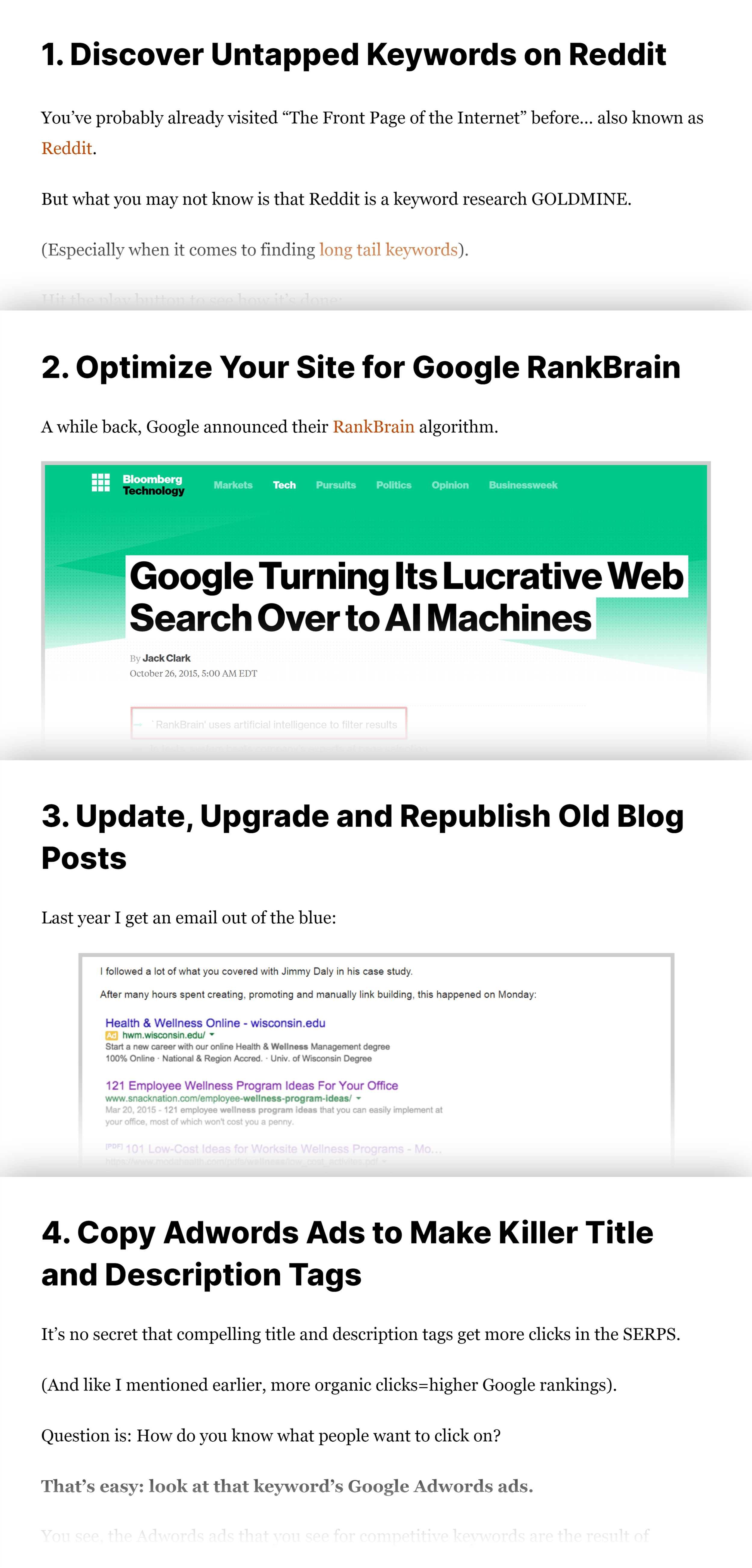 Now:
"Utility" doesn't only apply to content. It can also be a tool or piece of software.
For example, CoSchedule first launched their headline analyzer tool about 4 years ago: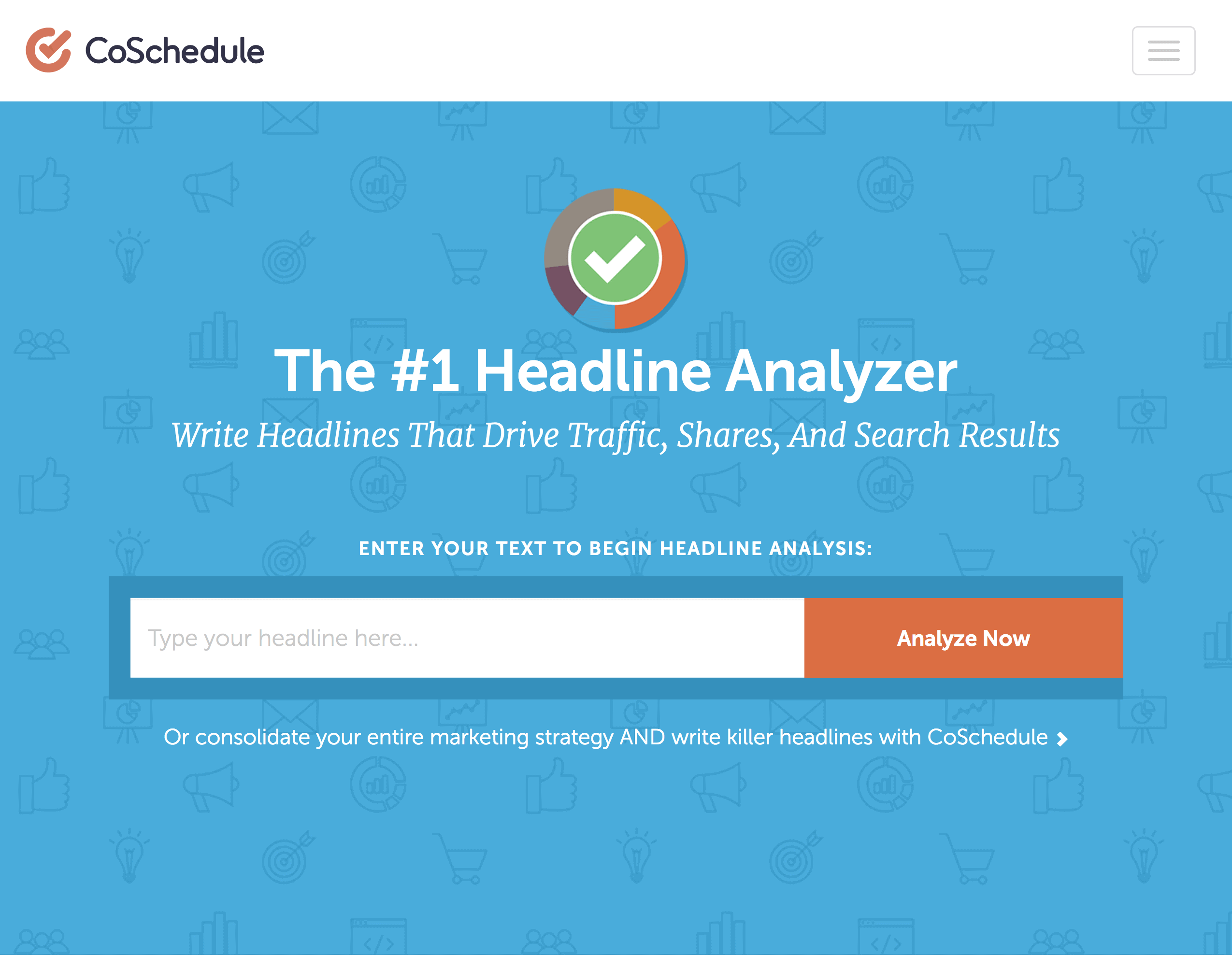 And it's already racked up links from over 4k domains: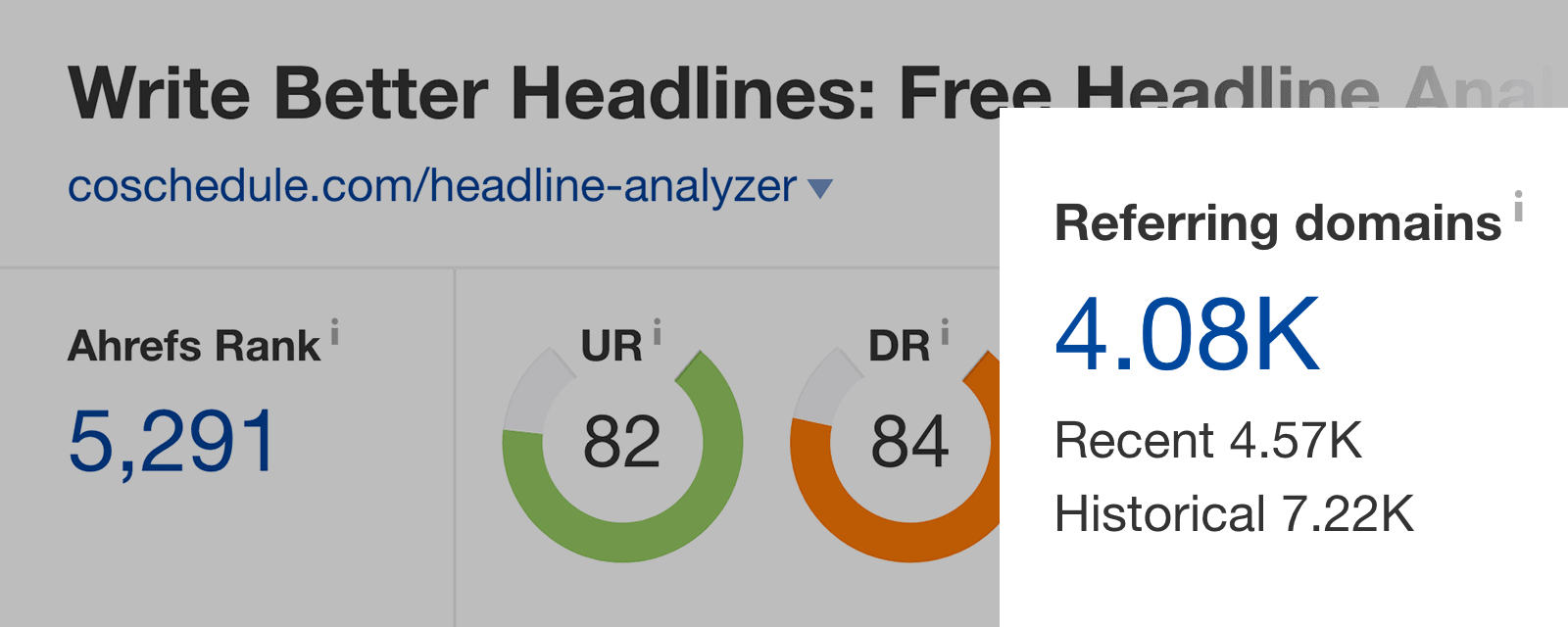 Promote Your Link Bait
Like any piece of content, you need to promote your LinkBait.
There's a simple reason for this:
There's more content published now than in any other time in history.

So even if you just published an AMAZING piece of Link Bait, if you don't promote your content, no one's going to see it.
With that, here are 3 ways to boost the odds that people will see and share your Link Bait content.
Social Media
This is pretty simple.
Share your content on as many social platforms as you can (including Facebook, Twitter, LinkedIn and YouTube).
This increases the odds that your content gets eyeballs on it.
And if you have a budget, I recommend boosting your Facebook and Twitter posts to get more reach.
Press Releases
This only works if you published something truly newsworthy (like an industry study).
The links from the press releases themselves don't have any SEO value.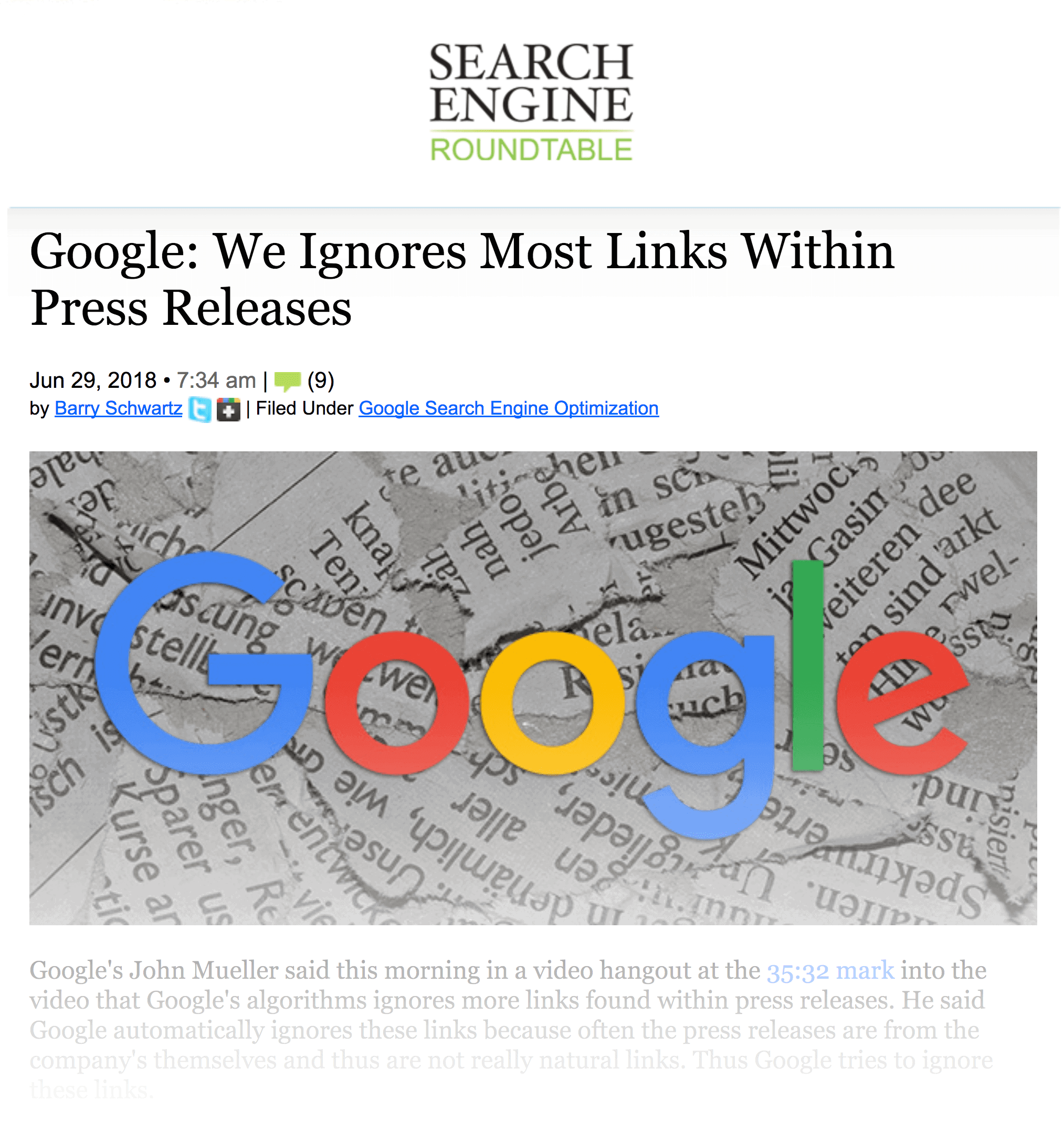 But your story can get picked up by bloggers and journalists… which CAN lead to legit links.
Email Outreach
If you don't have a big audience or social media following, blogger outreach is your best promotional tool.
The key is to find people that are legitimately interested in what you just published. Then, let them know about your new post.
For example, a while back I wanted to promote this case study from my guide to white hat SEO.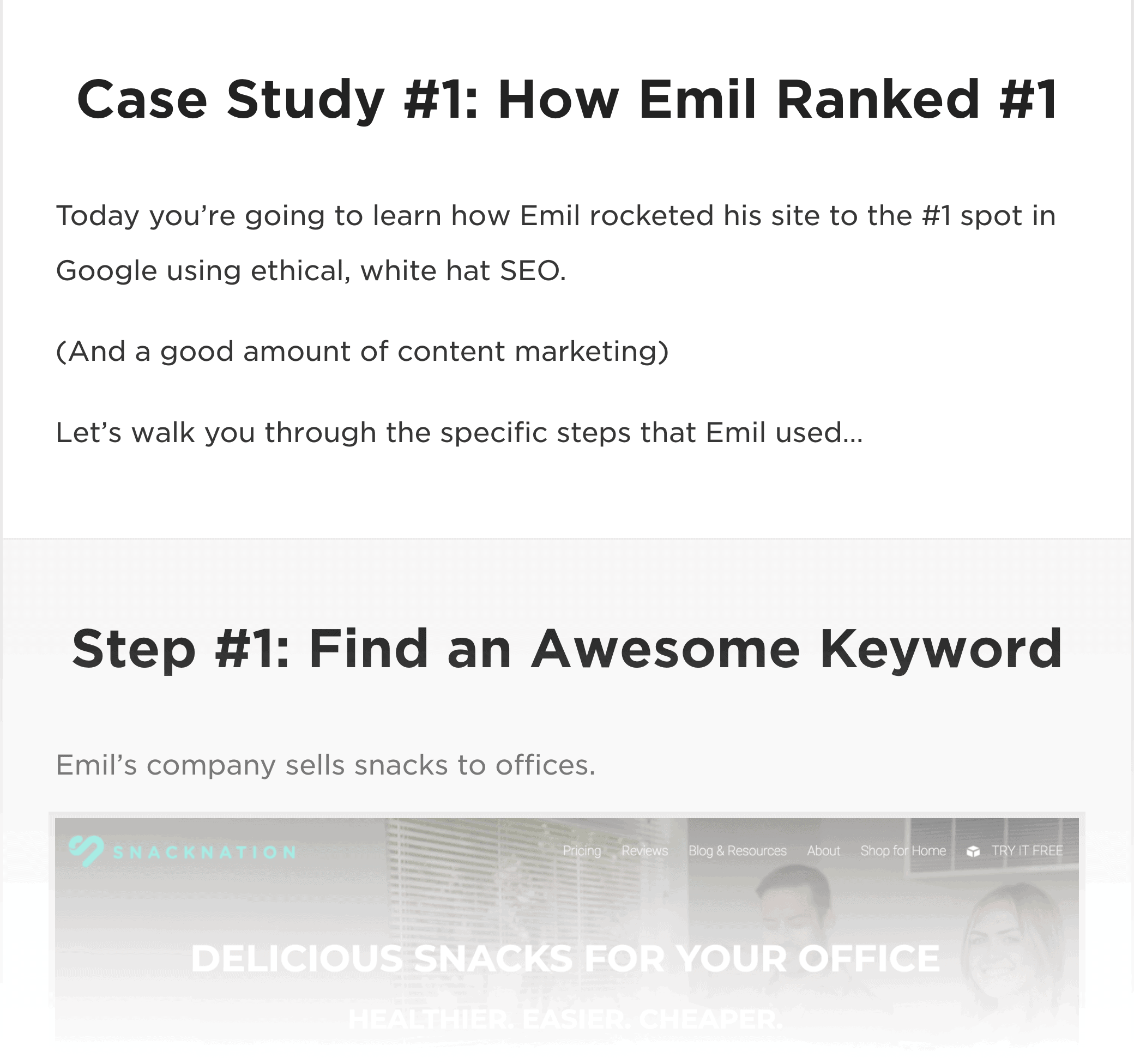 So I searched on Twitter for anyone that recently shared content marketing and SEO case studies.
And I sent them this message:

And because I ONLY emailed people that showed interest in SEO case studies, most the folks I reached out to happily shared it:

Learn More
Viral Content: 21 Data-Driven Techniques That Work Fast: Bite sized tips to help boost the odds that your content gets shared.
Contagious By Jonah Berger: Excellent book about why content goes viral.
15 Types of Visual Content That Work GREAT: If you learn best from examples (like me), you'll love this post. It's a list of 15 different forms of visual content that you can use… with TONS of examples.
What 300+ Content Marketing Campaigns Can Teach You About Earning Links: A report of what types of content work best for building links from someone that's in the trenches. This is actually an awesome piece of Link Bait in its own right.
How To Create And Publish Original Research: Answers to Marketers' Questions: I know firsthand that creating original research content is NOT easy. If I had access to this post before my first study, I would have saved myself a lot of frustration and hair pulling.