SparkToro Review: Is Rand Fishkin's New Tool Any Good?
Written by Brian Dean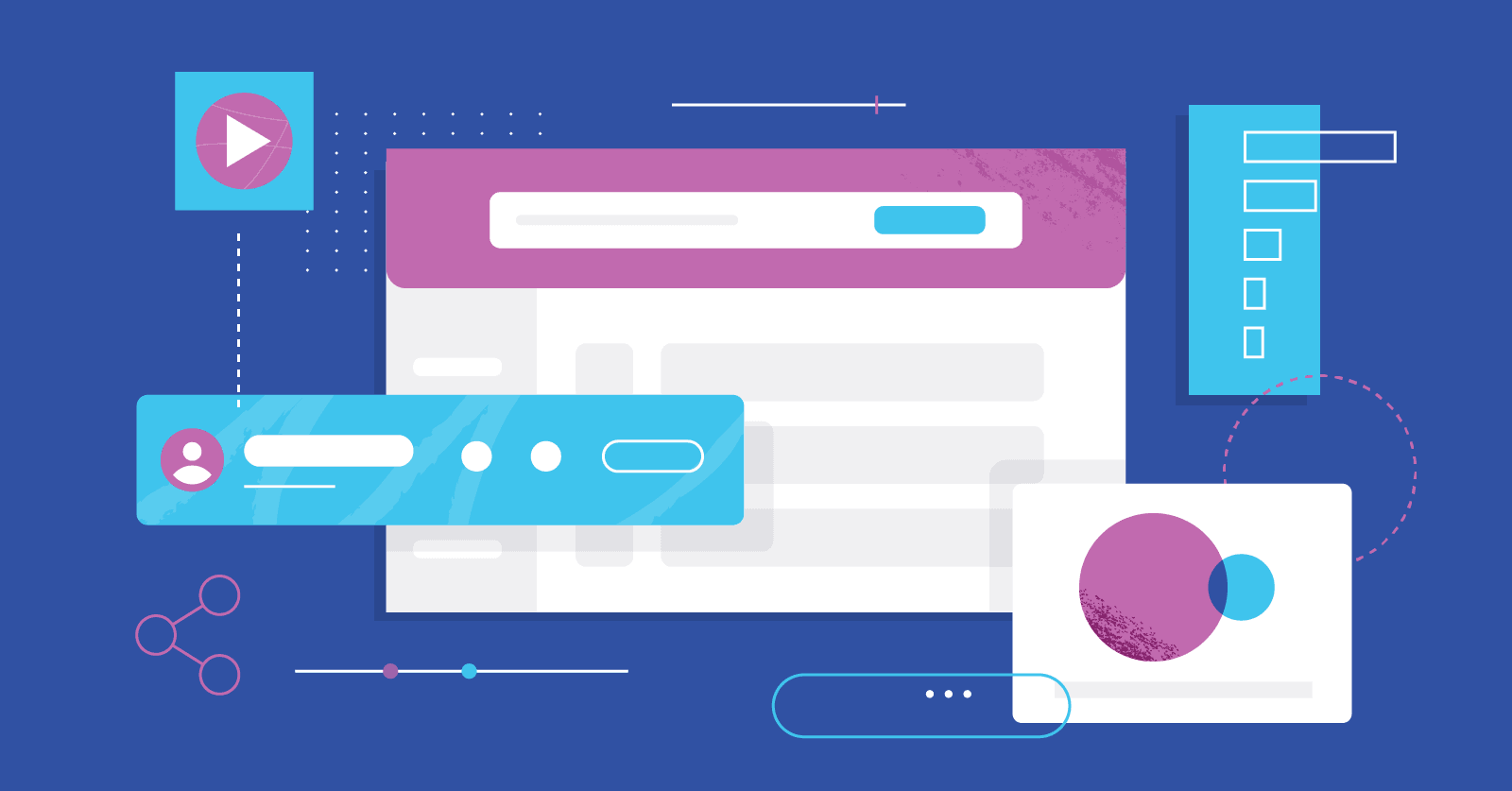 This is my in-depth review of Rand Fishkin's new tool, SparkToro.
In this review I'll cover:
What SparkToro actually does
Interesting features
Things that I liked
Things that I didn't like
My overall experience with the tool
Whether or not I recommend it
So without further ado, let's get into the review.
What Is SparkToro?
SparkToro is an "Audience Intelligence" platform that's co-founded by Rand Fishkin and Casey Henry. SparkToro is designed to give marketers a deeper understanding of the websites that an audience reads and who that audience follows on Twitter, YouTube and more.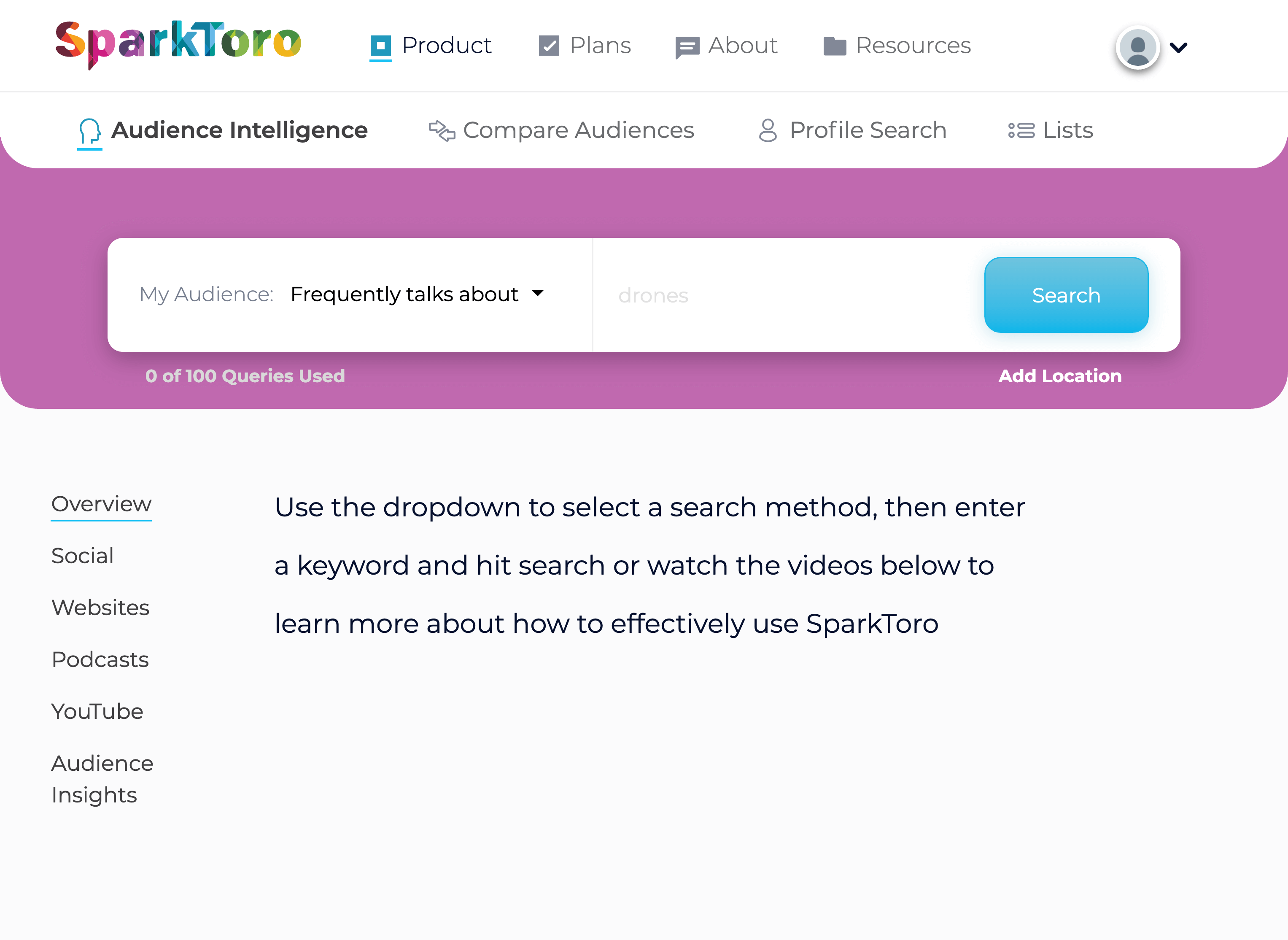 So: what does SparkToro do?
SparkToro is designed to help understand who your target customer follows. And where they hang out online.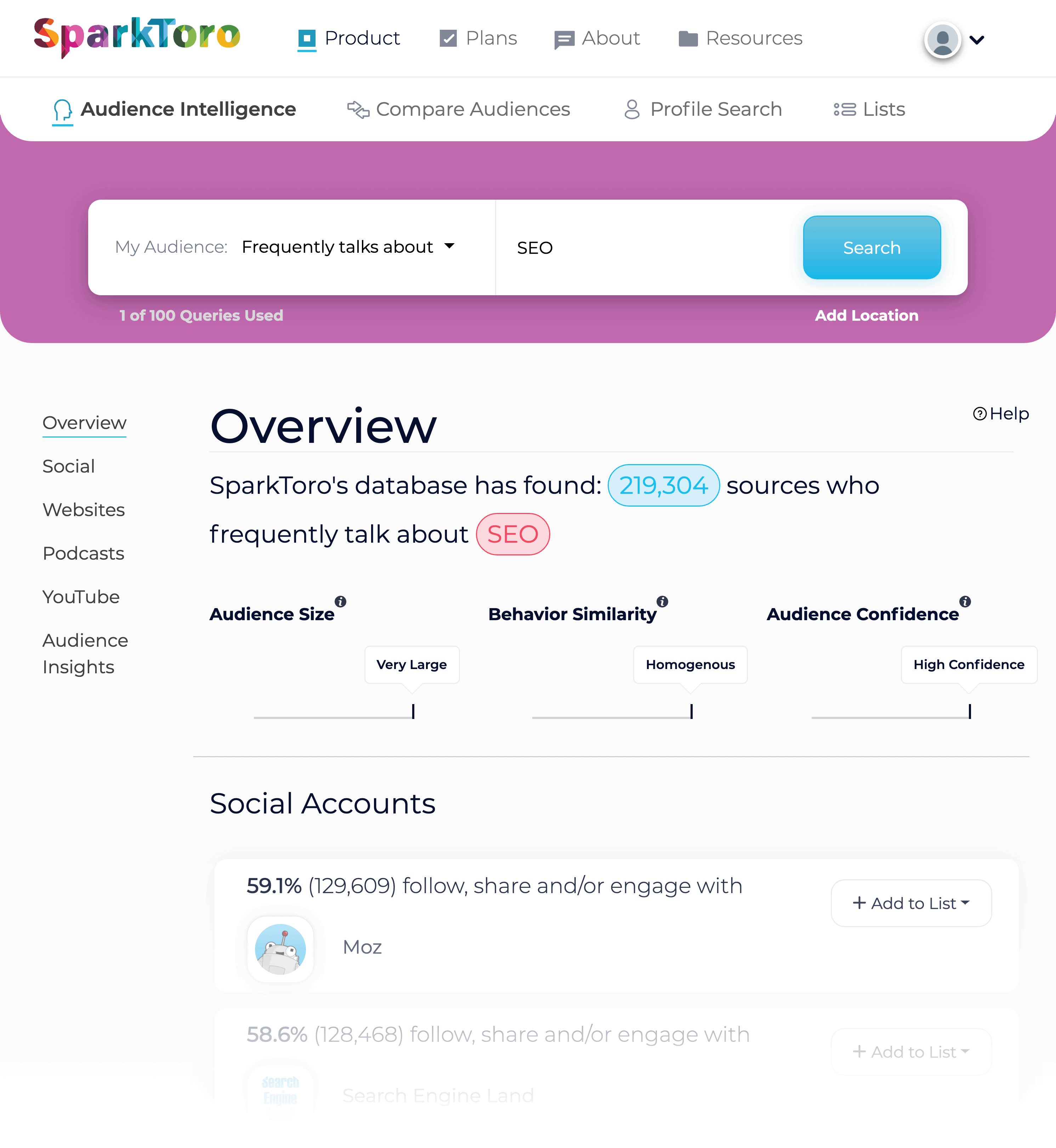 What you do with this information is up to you.
In my opinion, the #1 use case for SparkToro is Influencer Marketing.
But that's not the only way to use the tool.
You can also use SparkToro to guest post on sites that your audience reads. Forge relationships with editors on influential websites. Build journalist outreach lists. Improve your Facebook ad targeting. And more.
I'm still new to the tool. So I'm still figuring out how to get the most out of it.
But the bottom line is that SparkToro gives you insight into your audience's behavior online.
With that background info out of the way, it's time for my SparkToro review.
Audience Intelligence
Audience Intelligence is SparkToro's bread and butter feature.
To use it, enter a keyword that describes what your audience is interested in.

By default, SparkToro has you look for topics that your target audience "Frequently talks about".

But you can use the dropdown to also find people that use specific terms on their social media profiles, folks that tend to visit certain websites, and more.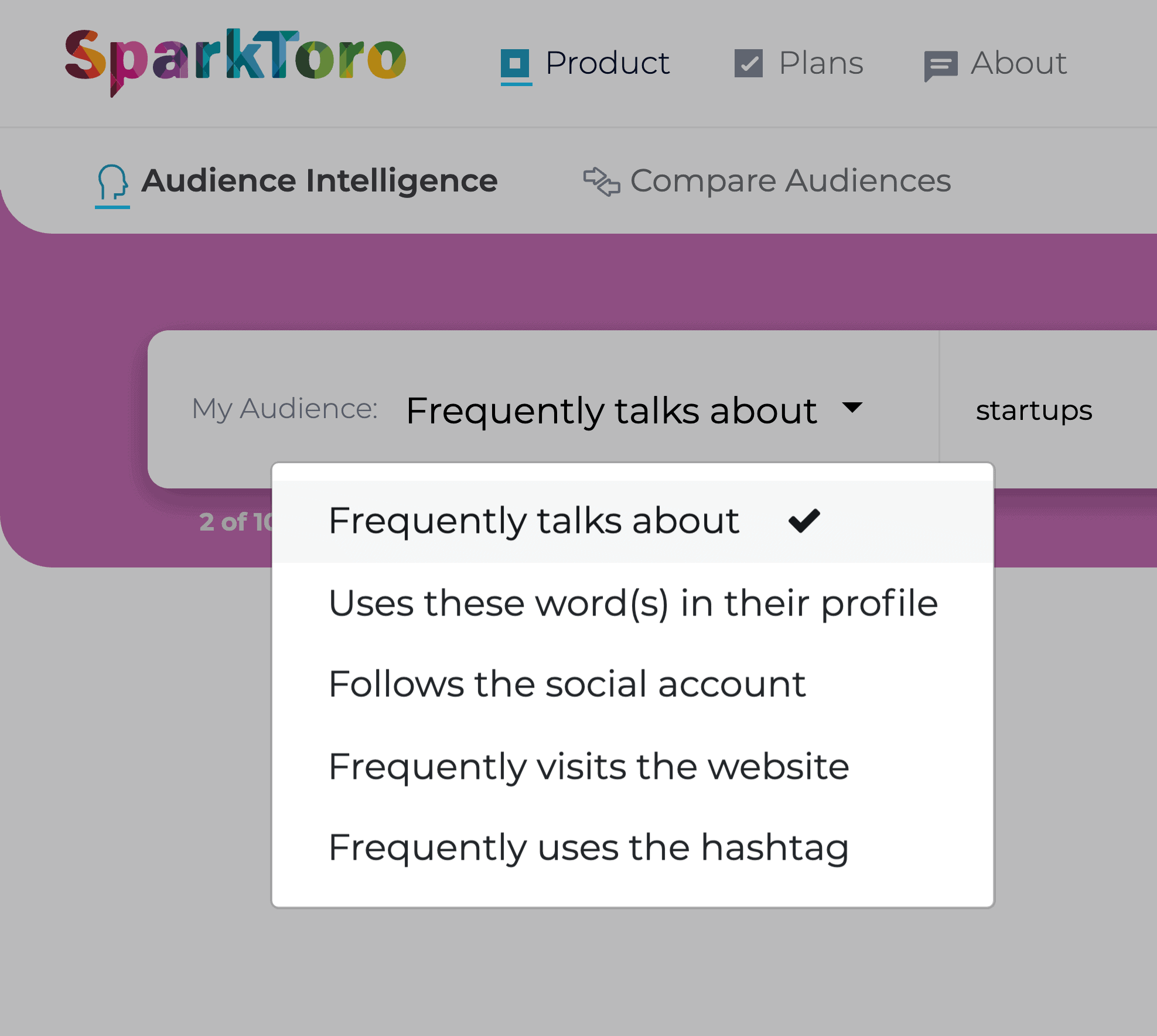 No matter how you search, you'll end up with a high-level overview of the audience you just searched for.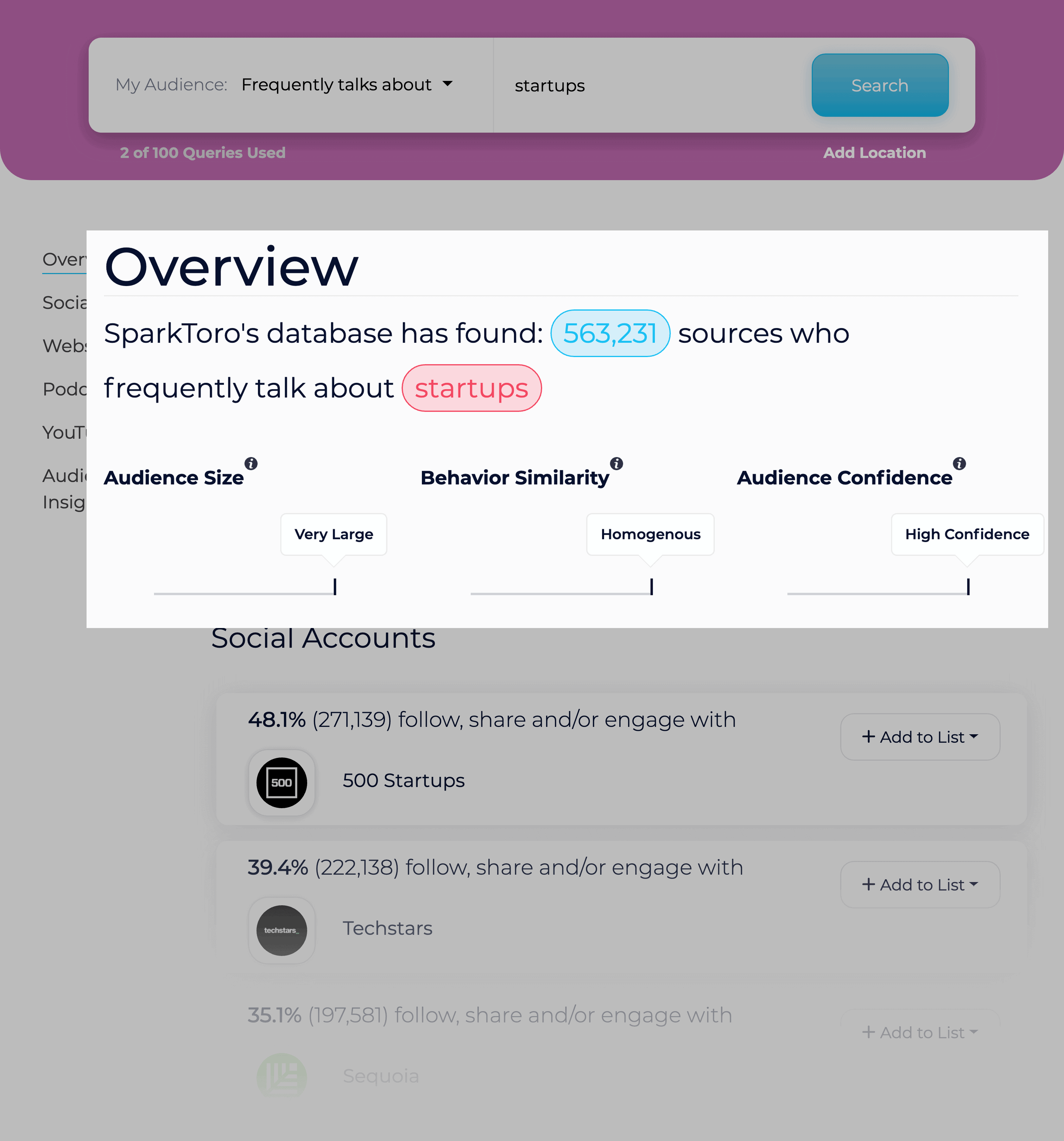 So, let's break down the top of this overview section:
Audience Size: This is SparkToro's estimate of how big this audience is. At first, I wasn't 100% sure how they determined what a "small" vs. "very large" audience was.
For example, SparkToro considers both "startups" and "fitness" as "very large" audiences. In reality, the audience in the fitness space is probably 50x larger than the audience for startups. So calling them both "very large" seemed a bit off to me.
As it turns out, this size is related to the "sources" number in their database: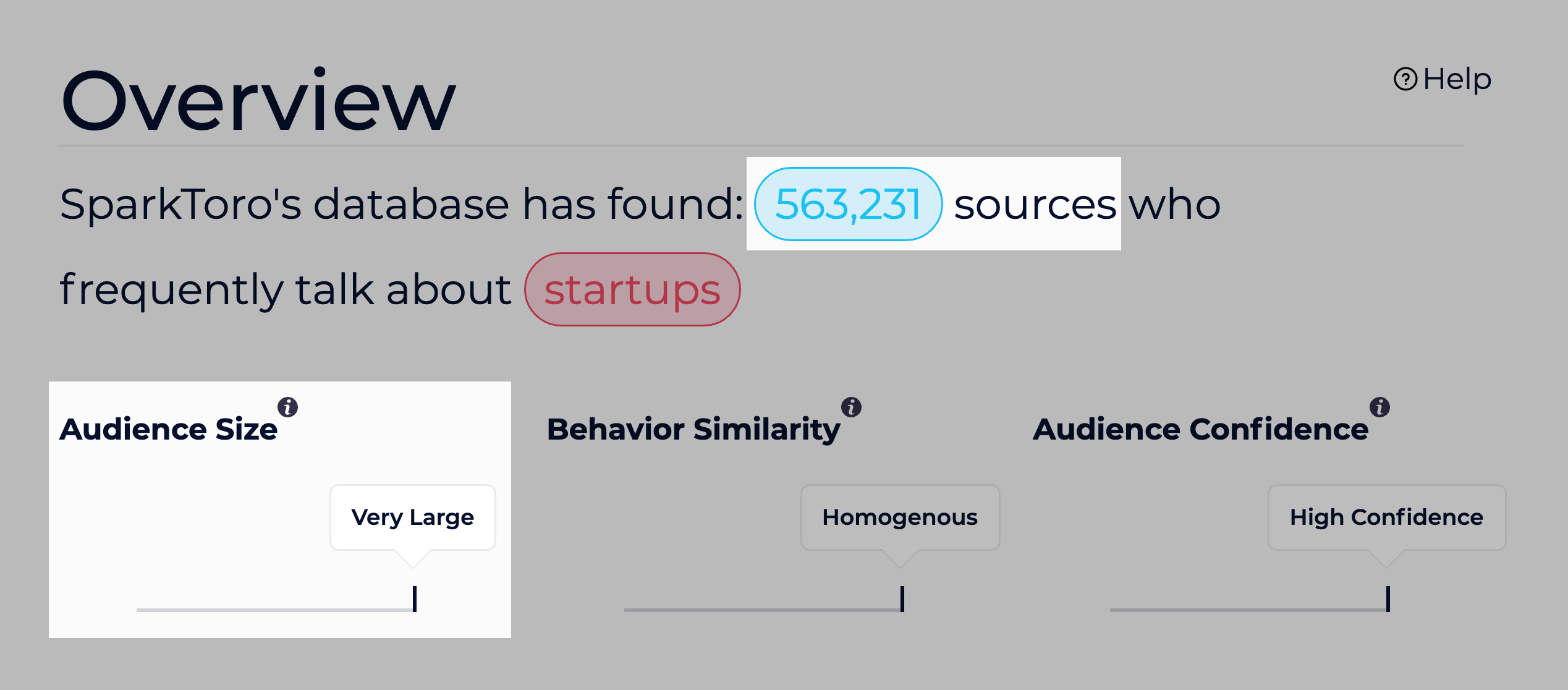 So the higher the "X sources" number is, the bigger that audience is.
Behavior Similarity: SparkToro's way of determining if your audience tends to follow the same people and read the same websites. I did a small test of this feature and found it to be super accurate. For example, SparkToro considered "startups" as homogeneous. Which makes sense. There's a small number of influencers and websites that cover that space. And "fitness" was considered diverse. Again, this makes sense as there are people from all different walks of life that are interested in fitness and health.
Audience Confidence: This is basically a margin of error built into the platform. In general, the more niche your audience is, the less data SparkToro has to work with. And the less confident they will be about their reporting.
The rest of this report focuses on podcasts, social accounts and YouTube channels that your audience engages with.
For example, when I searched for "startups", SparkToro reported that people in that audience follow Paul Graham and Marc Andreeson.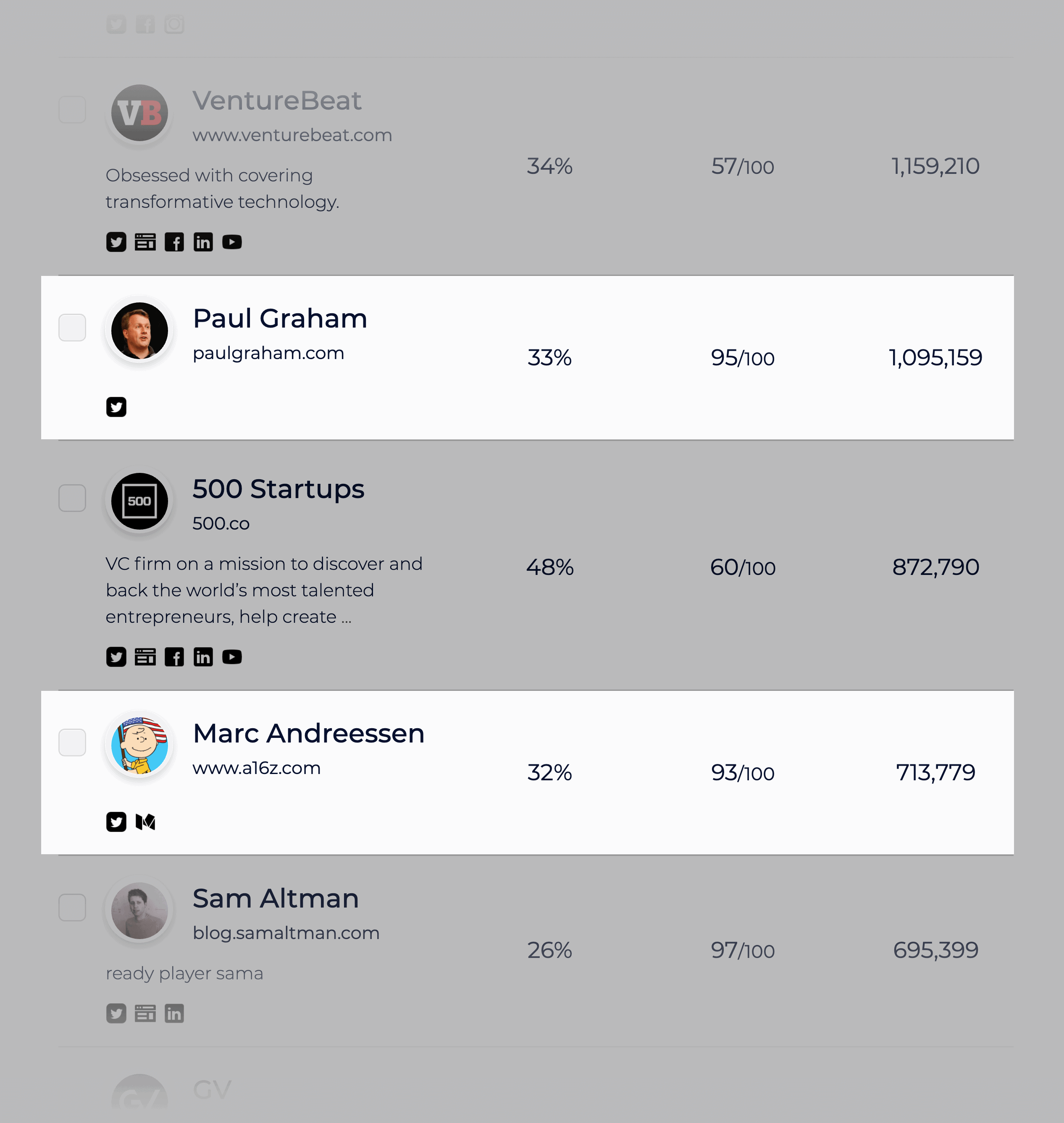 Which is 100% spot on.
And if you want to dig deeper, you can see in-depth data on each of these social profiles.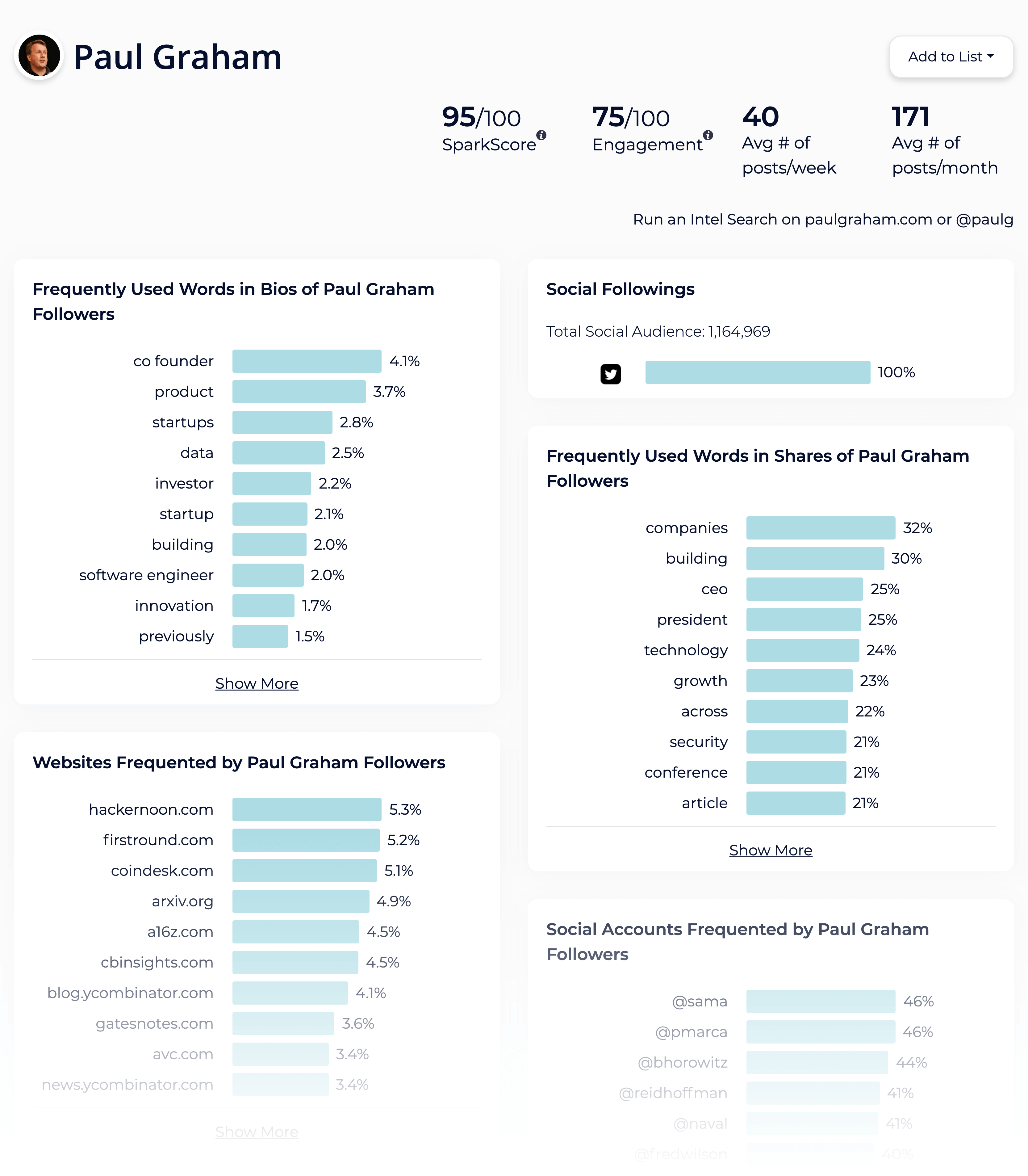 It's the same story for websites, podcasts, and YouTube channels that people in the startup world tend to follow.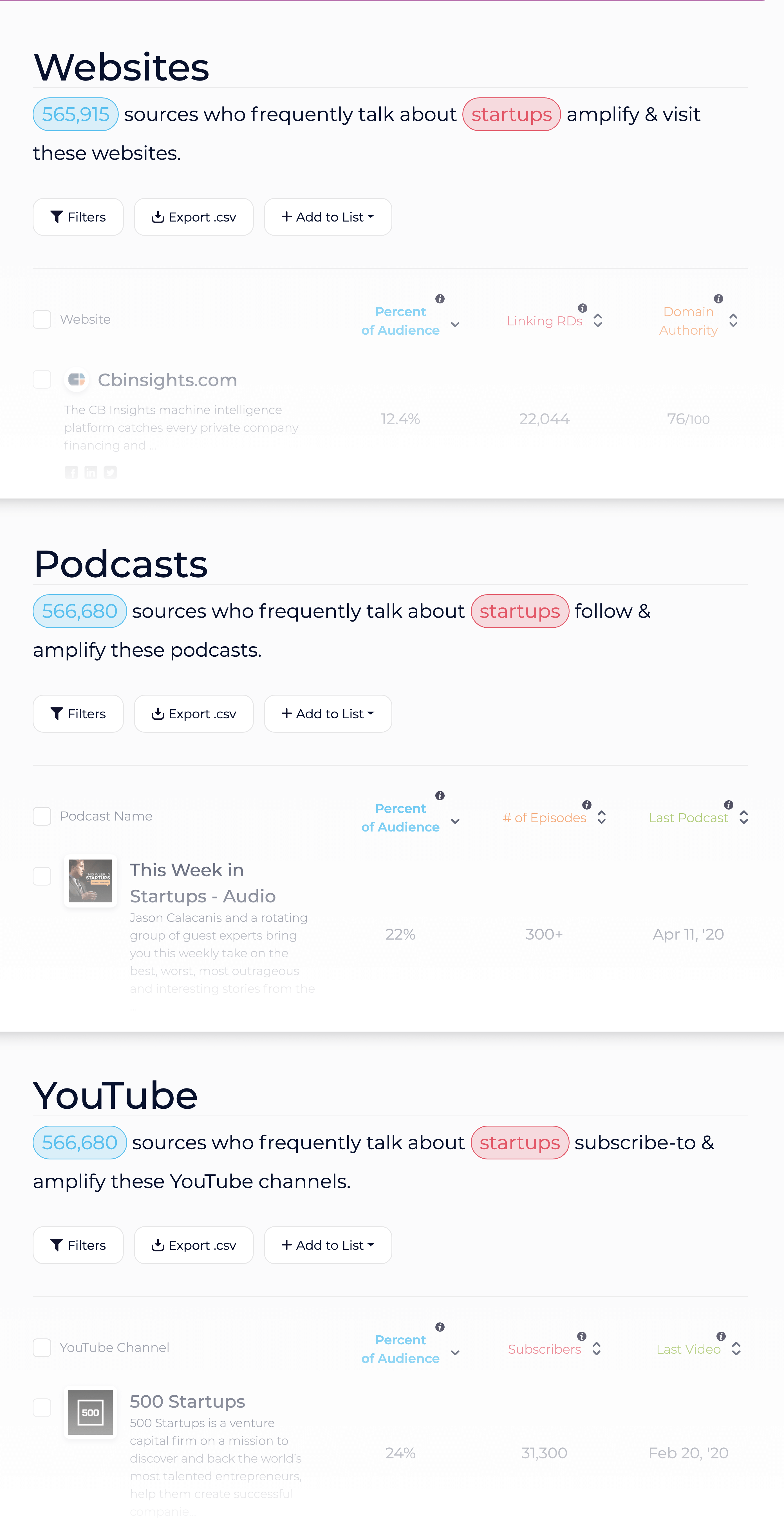 And if I was brand new to the startup space, this report would save me hours of time.
Instead of combing Twitter for influencers, I get a list within seconds. Instead of surveying my customers to see what podcasts they listen to, I can see all of them on a single page.
I think you get the idea 🙂
In my opinion, this is what makes SparkToro unique. Yes, you can probably technically do a lot of this stuff manually. But it would take WEEKS. Especially if you have no experience in that industry.
It's one thing to have a cool feature. But the big question is: how accurate is this data?
I decided to run a small-scale test to find out.
Specifically, I ran reports for two niches that I'm extremely familiar with: SEO and paleo.
And as someone that's knee-deep in both of these spaces, I can tell you that the reports that I got from SparkToro were SUPER accurate.
For example, if you asked me to name the two biggest bloggers in the paleo world, I'd say: Mark Sisson and Robb Wolf.
Sure enough, those are the top two profiles listed in SparkToro.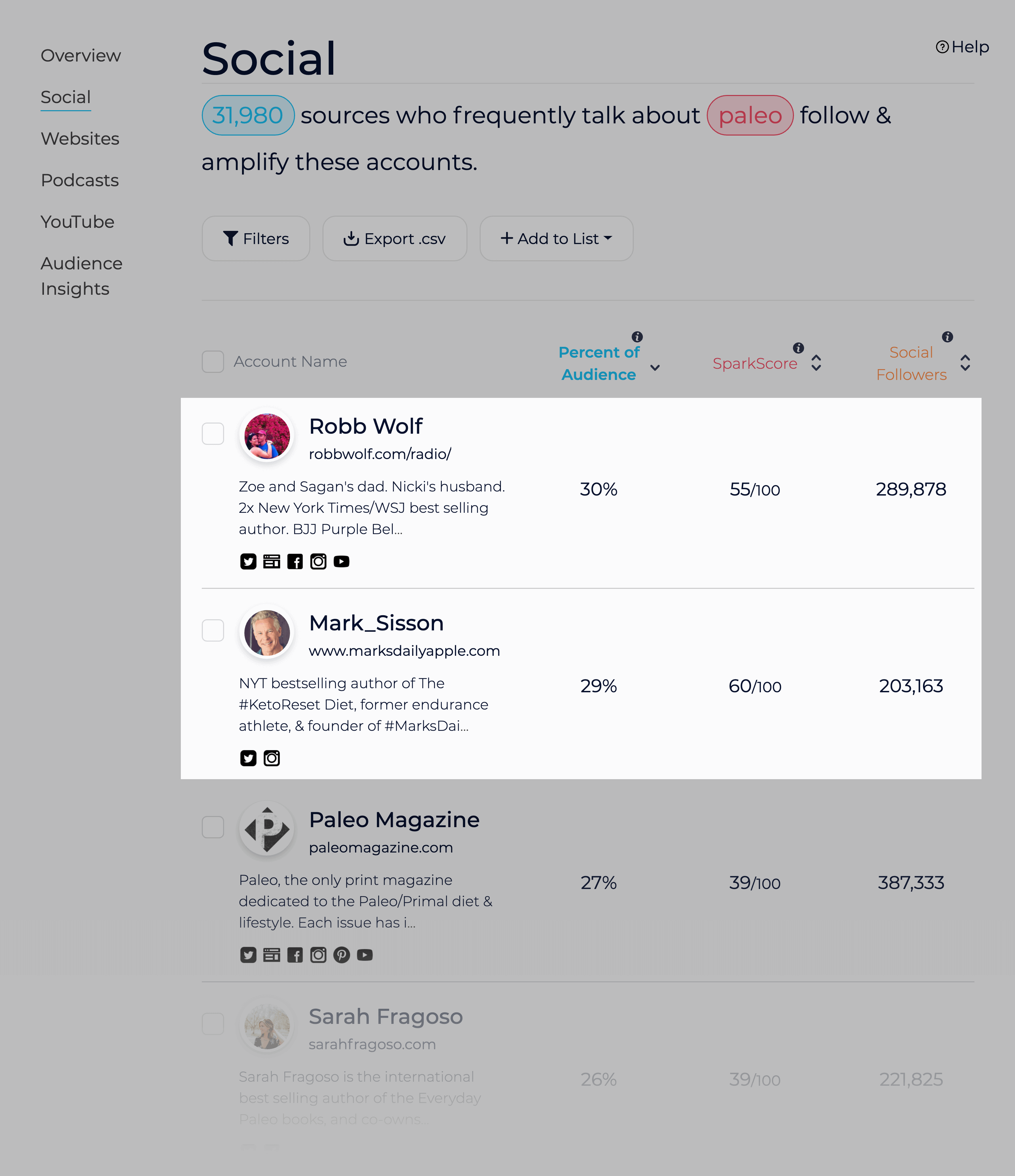 And it's the same story with SEO. The social accounts and websites in SparkToro are all people that I'd consider influential in that space.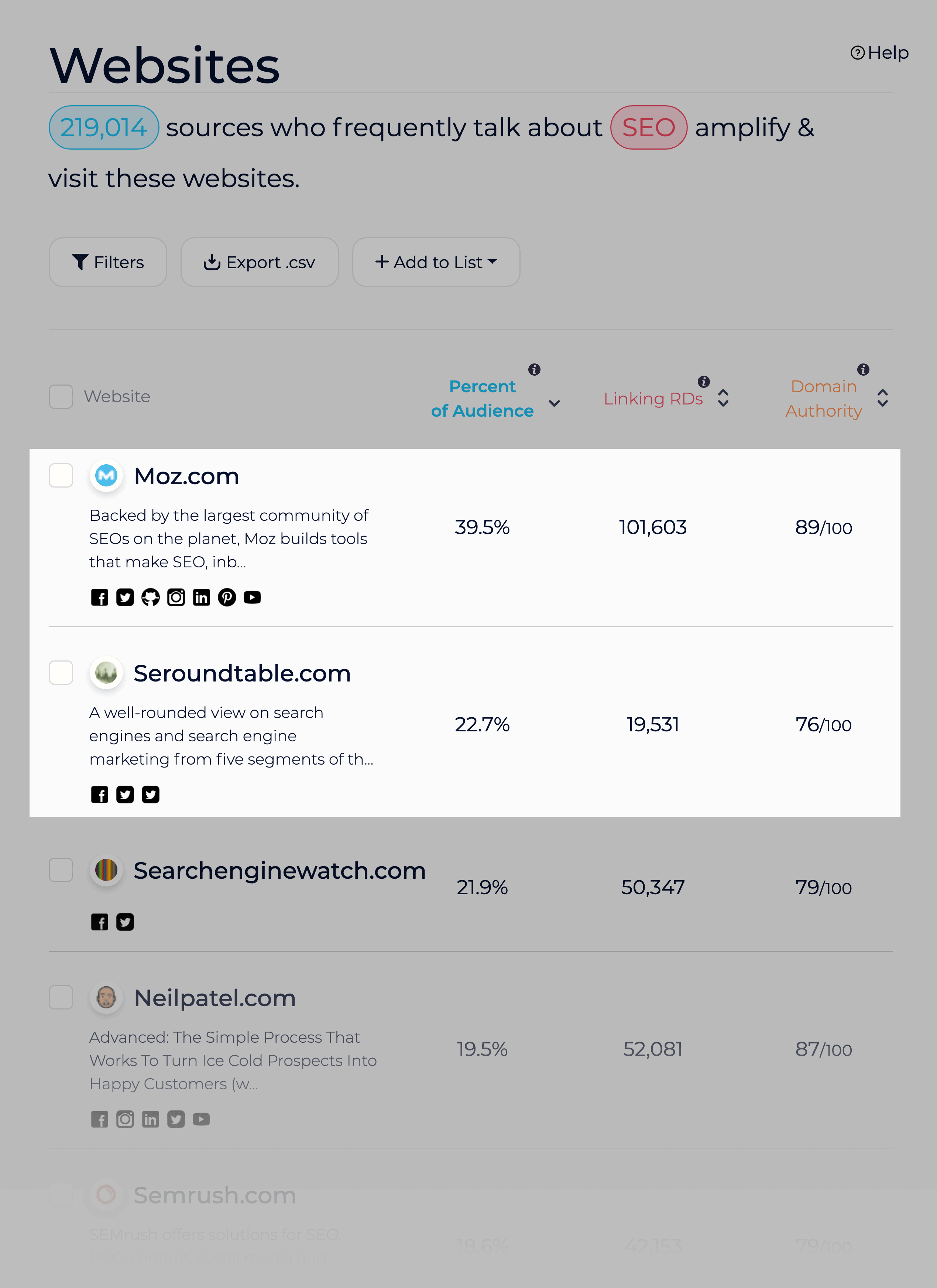 So yeah, in terms of having accurate data, I have to give SparkToro an A+.
Audience Insights
Audience Insights is basically demographic information on your audience.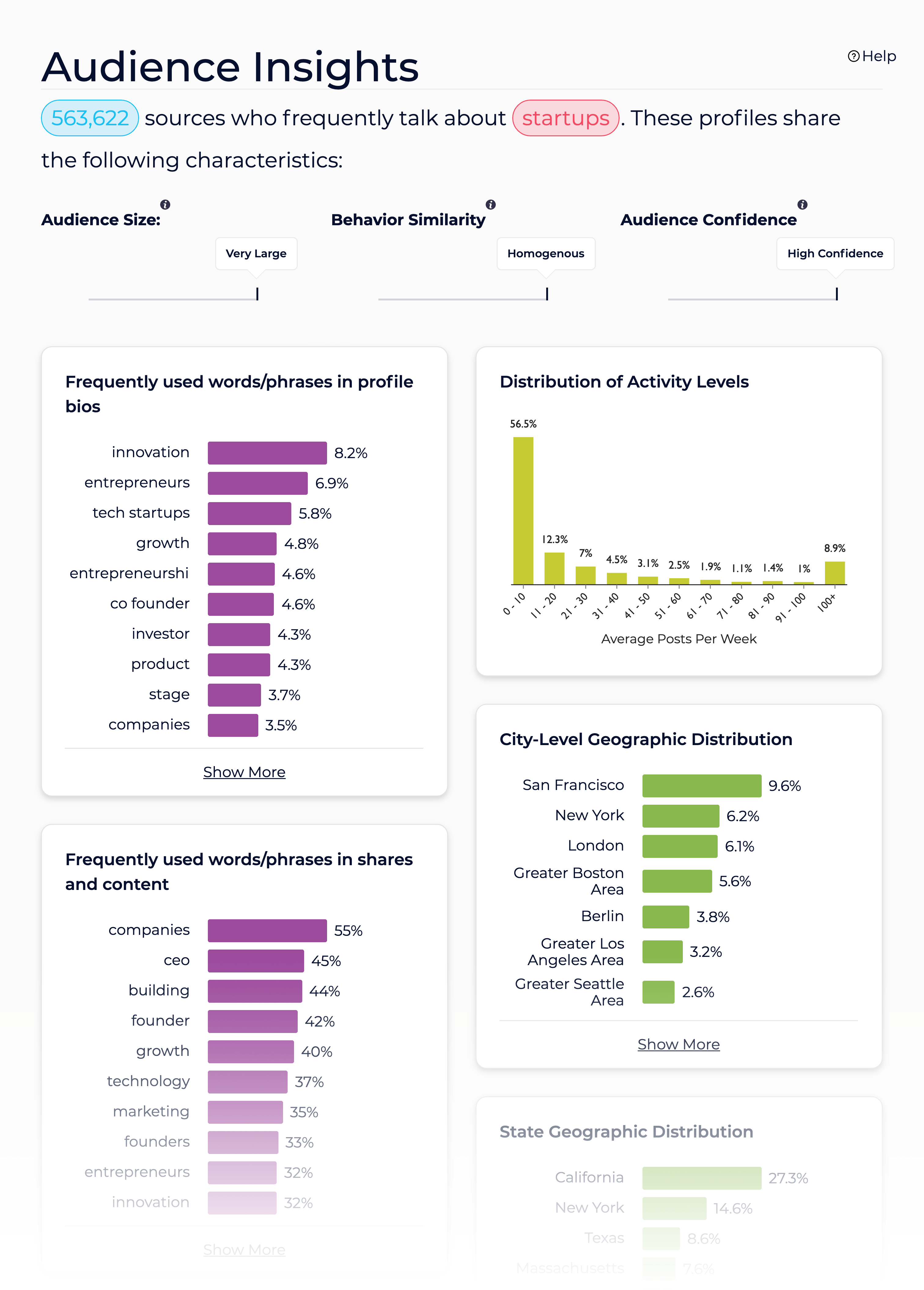 But instead of traditional demographic info (like age and gender), SparkToro's Audience Insights reports shows you things like:
Word and phrases that these people use when sharing content
Frequently used hashtags
Social networks they're most active
Cities where this audience lives
For example, let's take another look at the "startup" audience.
According to SparkToro, startupy people tend to share content about "companies", "growth" and "founders".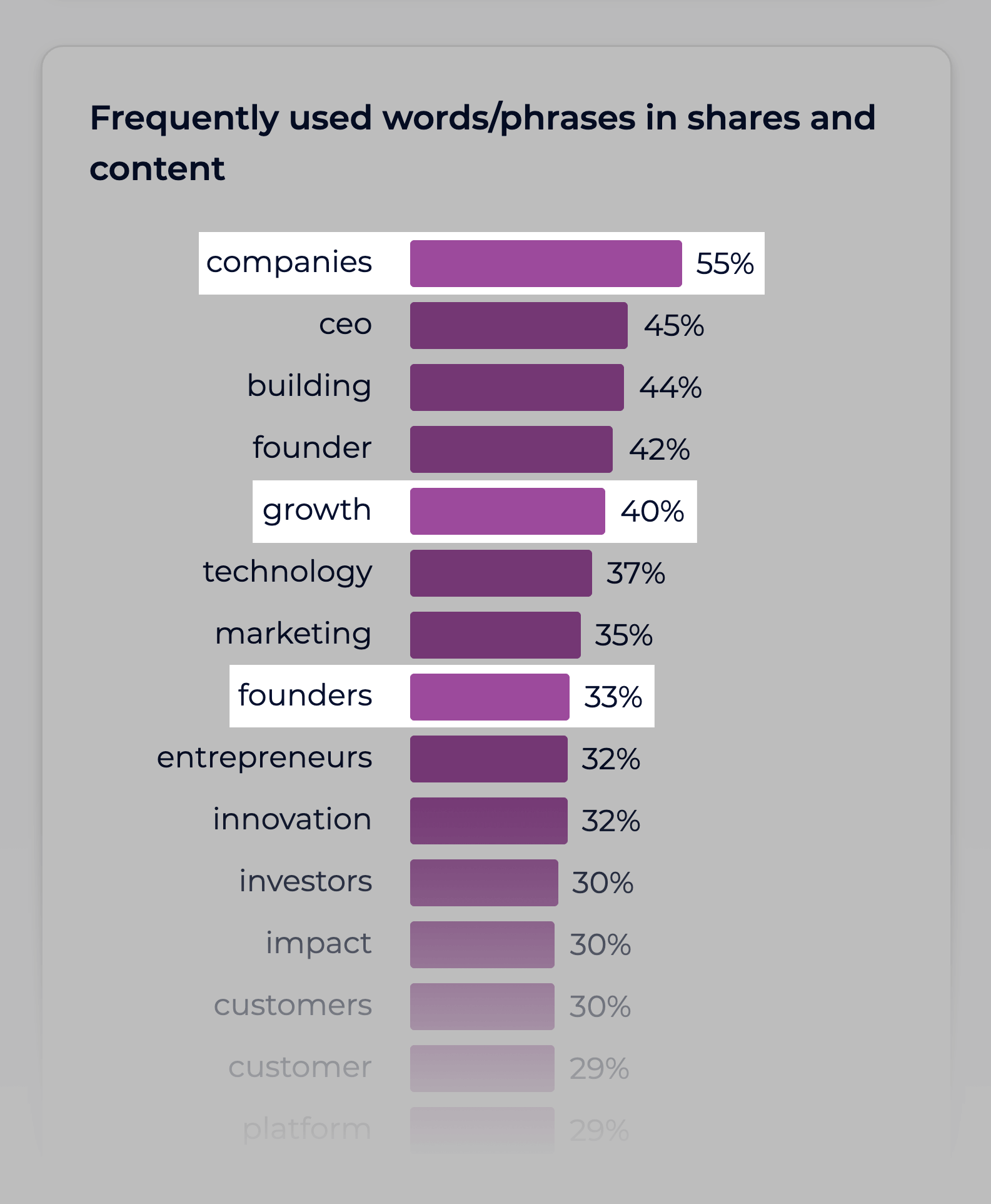 And they tend to live in SF and NYC.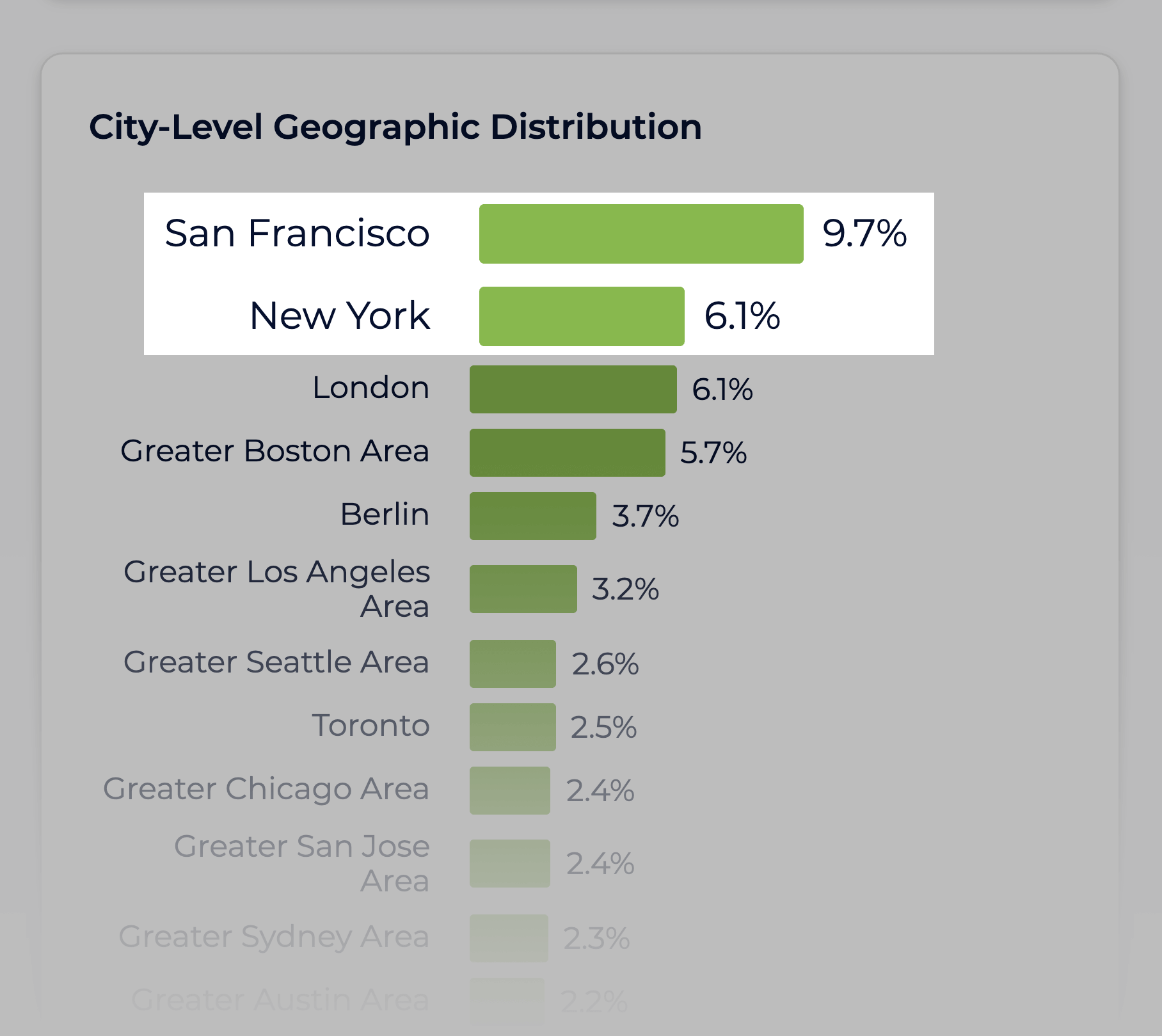 Again, this is obvious to someone in the world. But if you're trying to learn about an audience, this data shortcuts your research time by 95%.
And when I looked at a keyword like "crafts", the results were completely different.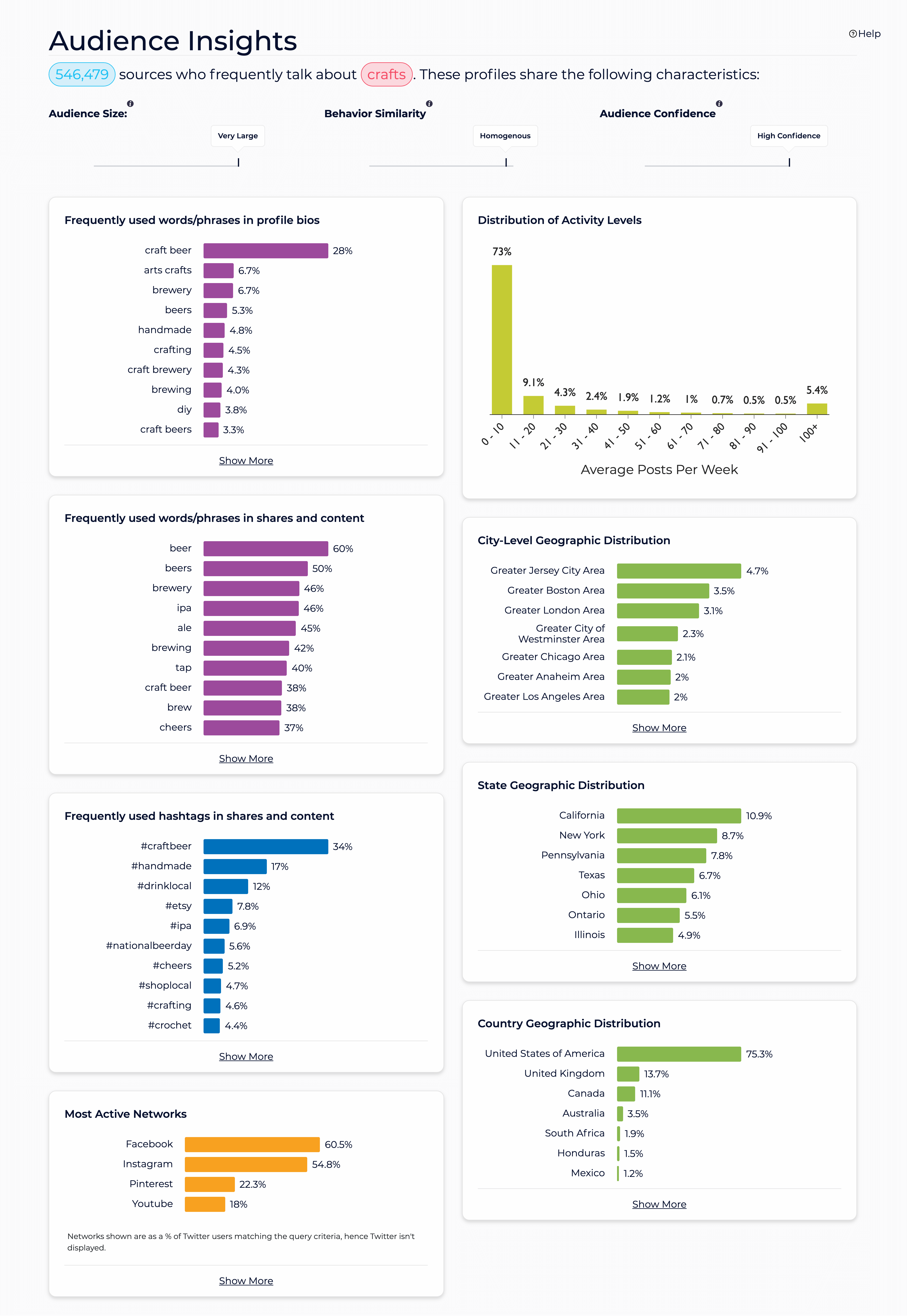 I'm not super familiar with the crafts world, so some of these hashtags and keywords were new to me. Which is kind of the point of SparkToro.
Compare Audiences
This feature is designed to help you compare and contrast two different audiences.
For example, I ran a search for people that follow Tim Ferriss on Twitter. And people that frequently talk about crossfit.

This was my way of seeing if SparkToro can find overlap between audiences that SEEM different. But are actually similar.
I know firsthand that people that follow Tim Ferriss also tend to be involved in crossfit. To be clear: there's no direct relationship between Tim Ferriss and crossfit. But for whatever reason, there's a ton of overlap with those two audiences.
Sure enough, SparkToro found some overlap there.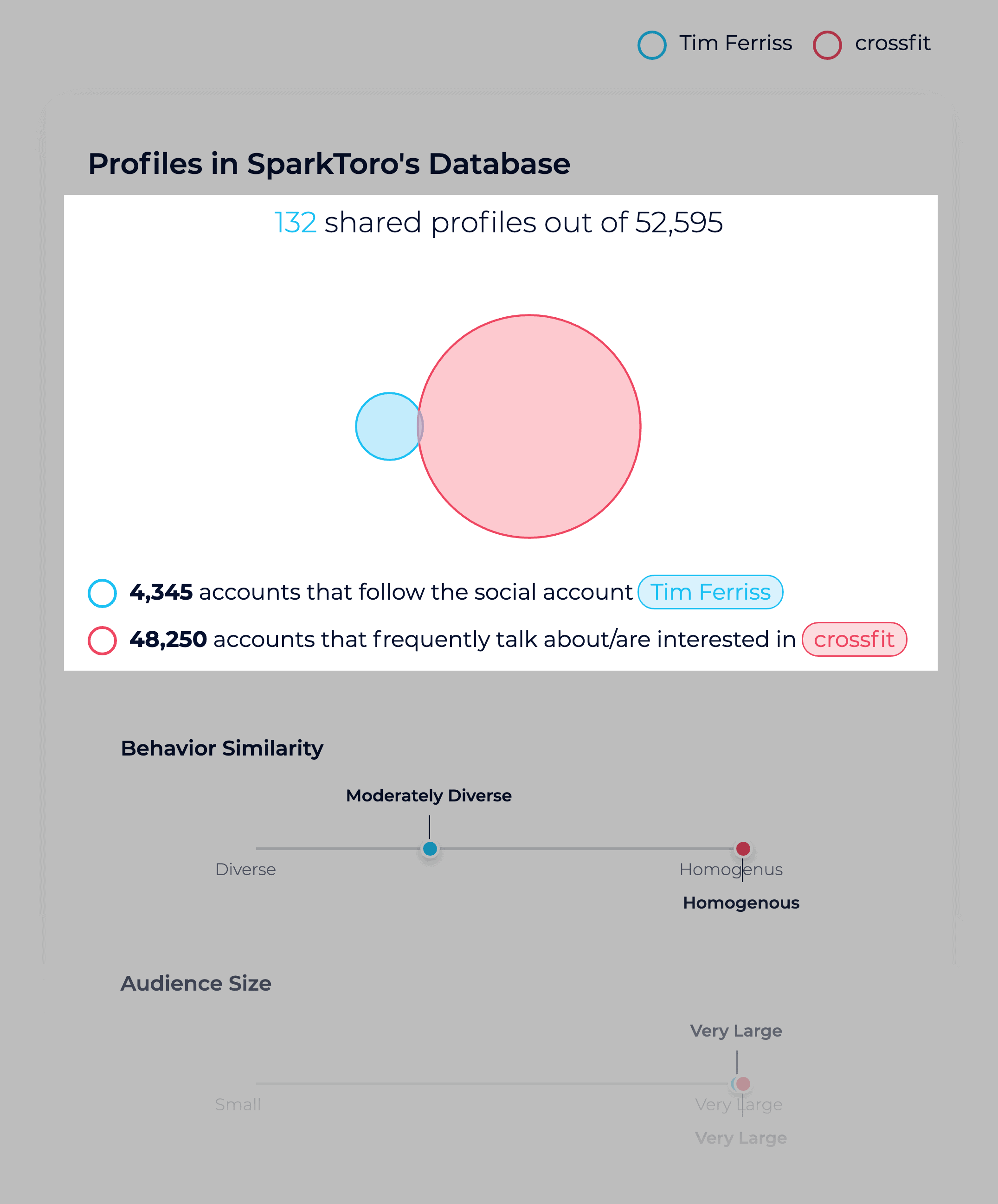 (Along with some nice Venn diagrams to show you the relative size of each audience and how much they overlap).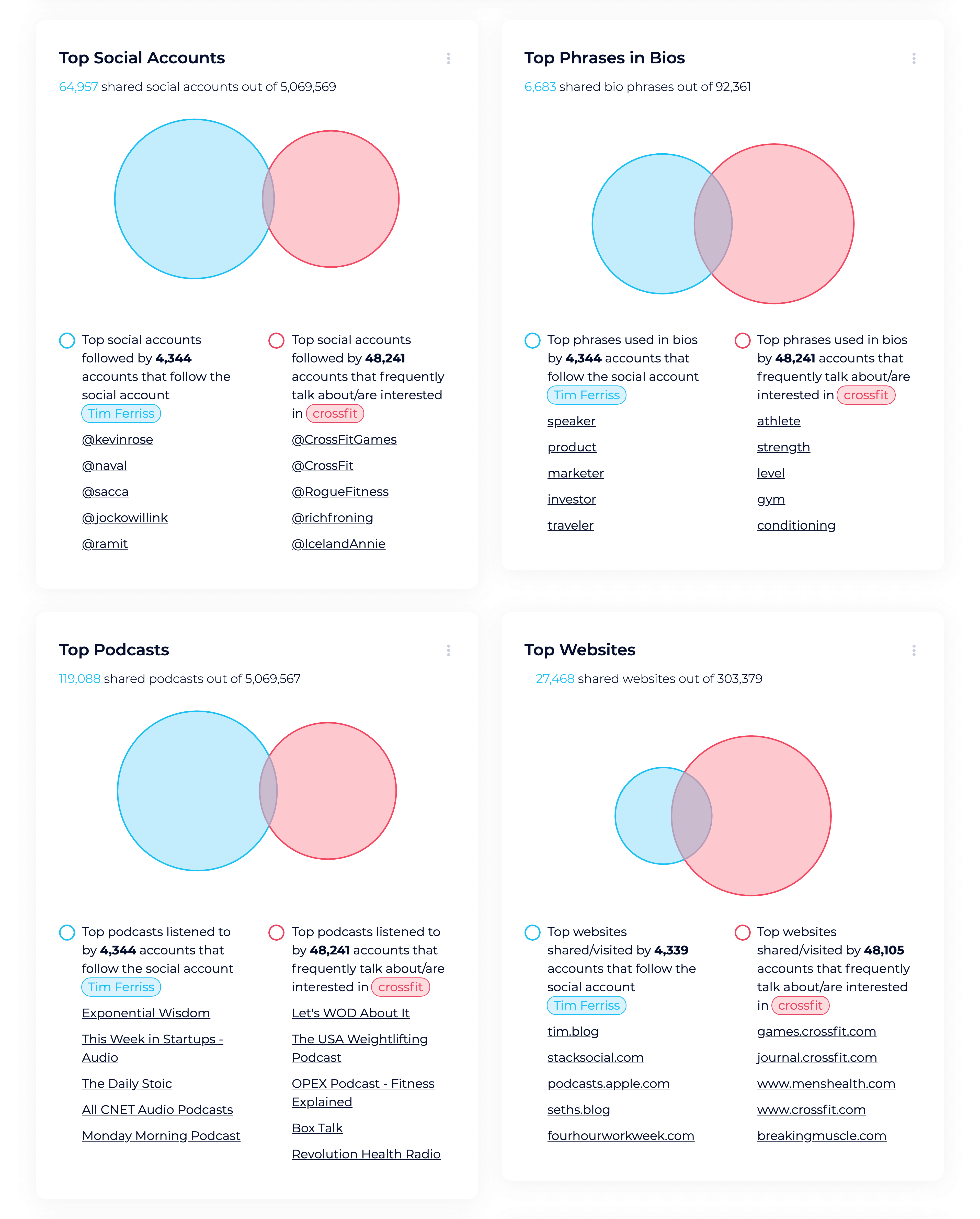 I decided to also look at an audience that's even more directly related to Tim's followers: people that consider themselves "digital nomads".
And SparkToro found even more overlap with those two groups.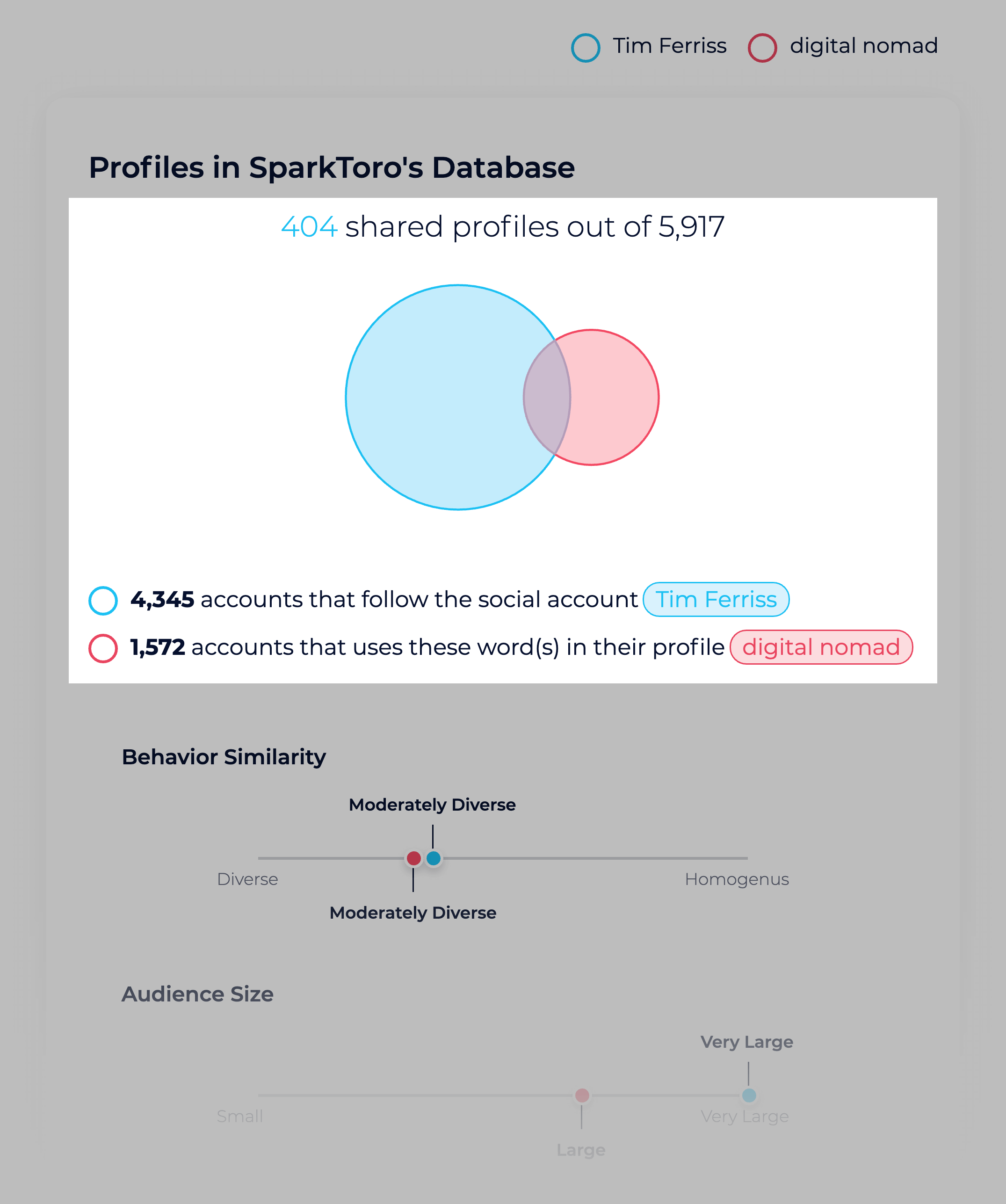 And as a final test, I did a Compare Audiences report for "paleo" and "keto".
Again, SparkToro found huge amounts of overlap between these two related audiences.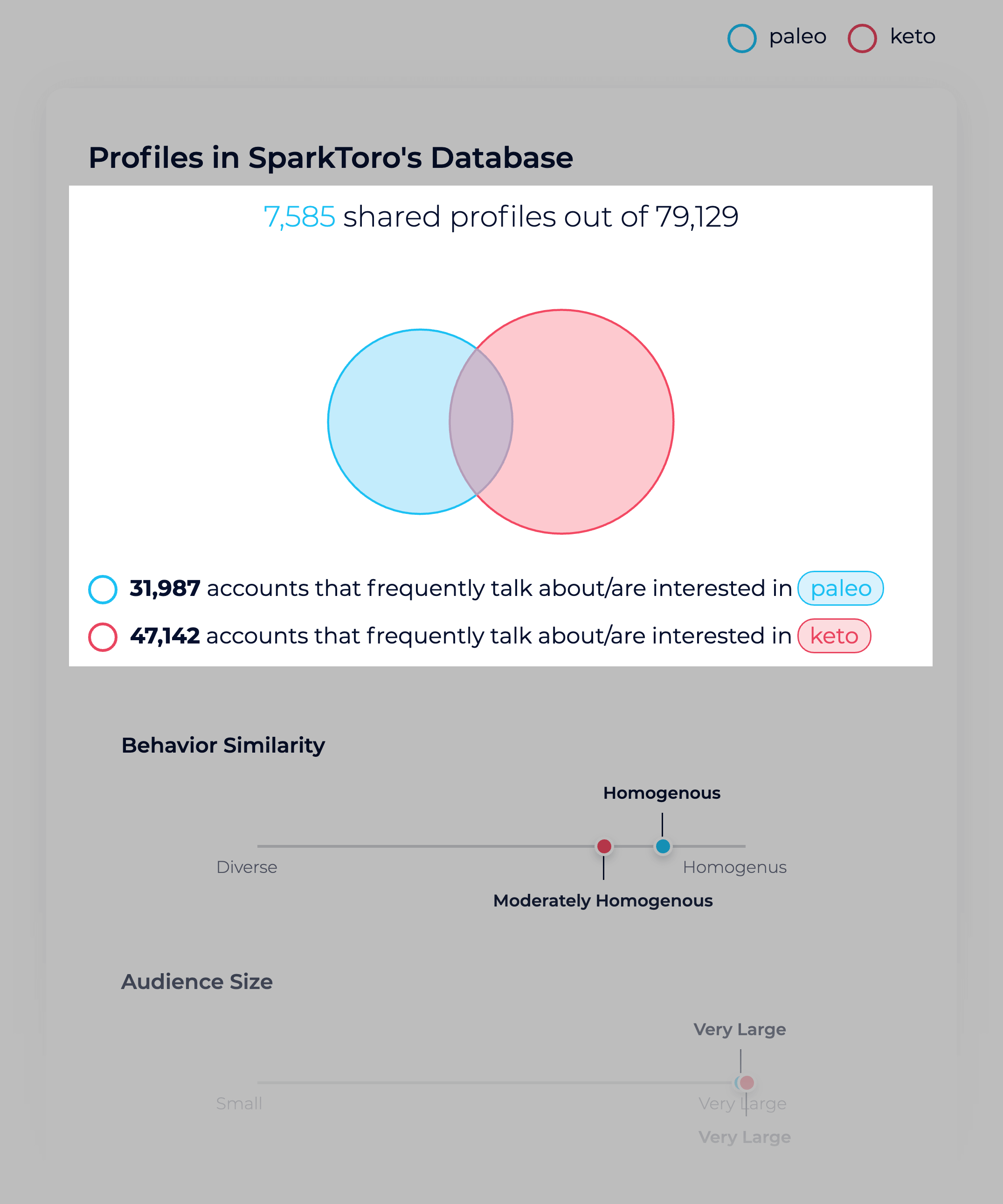 Profile Search
Profile Search is a way to get insights about a person or website's audience.
To put this feature to the test, I decided to search for… myself.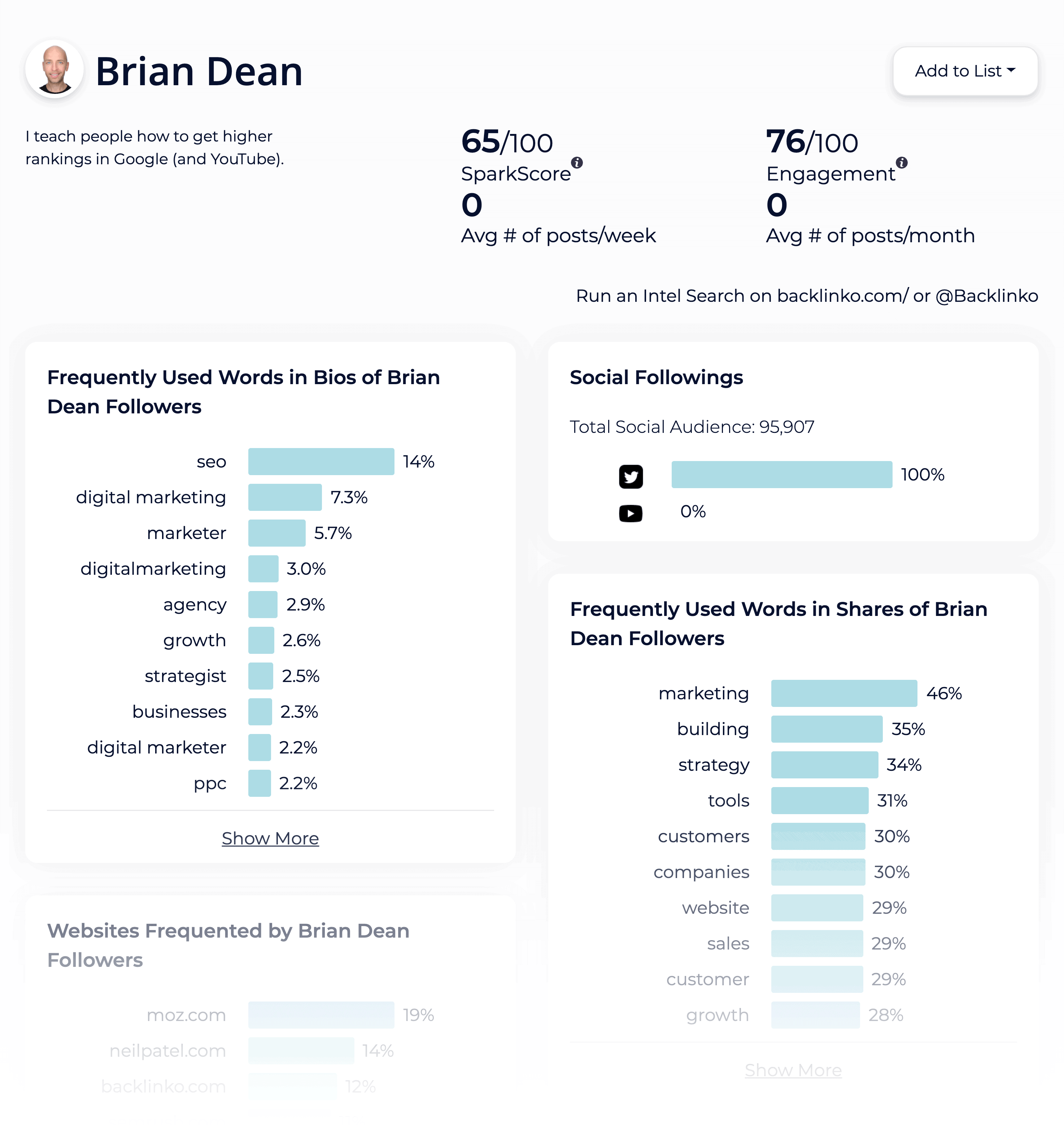 Yes, this was mostly out of curiosity.
But I also wanted to see if SparkToro accurately described my audience. After all, I know my audience best.
And in general, SparkToro did a nice job of outlining topics that my audience is interested in.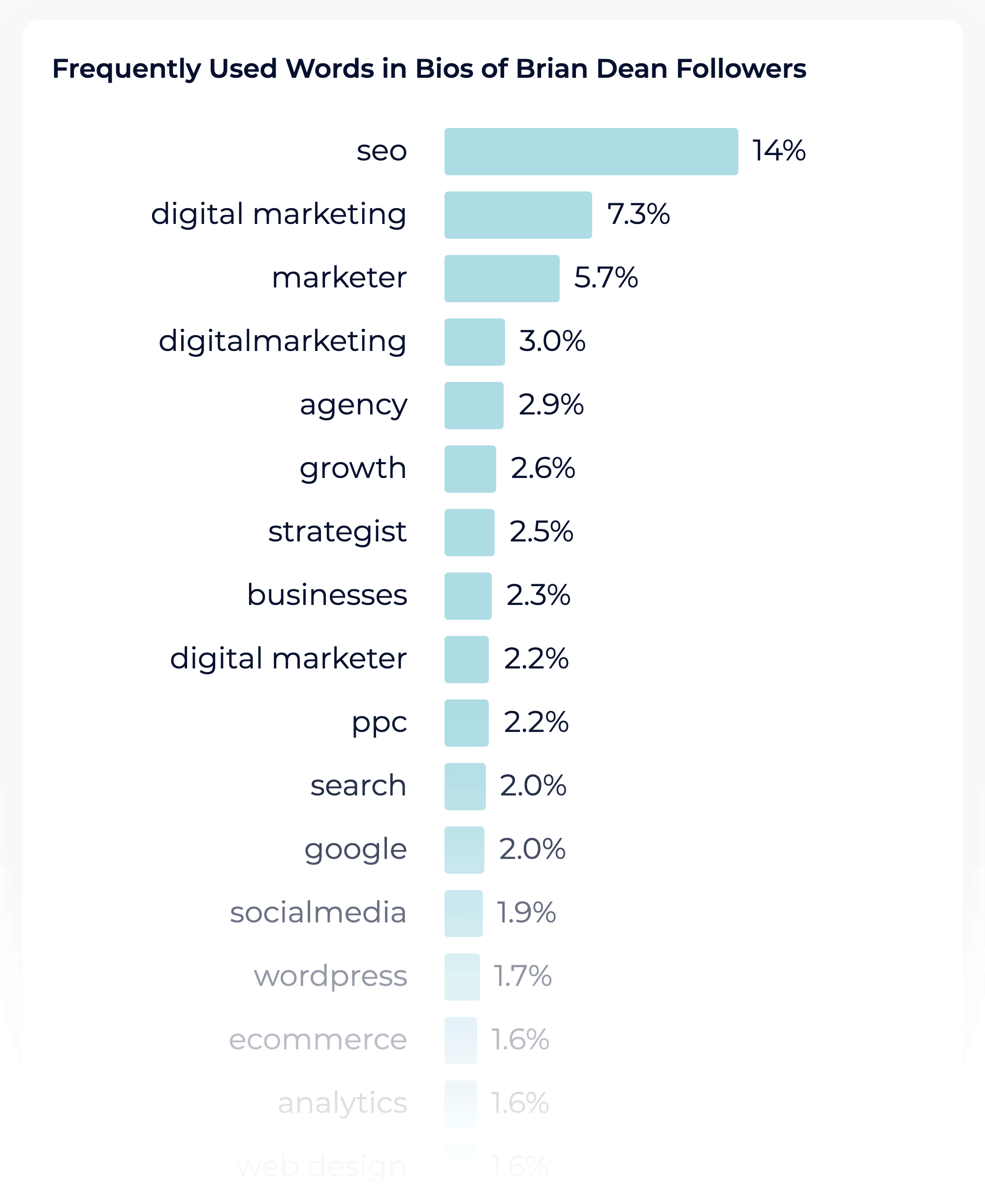 Sites that they visit.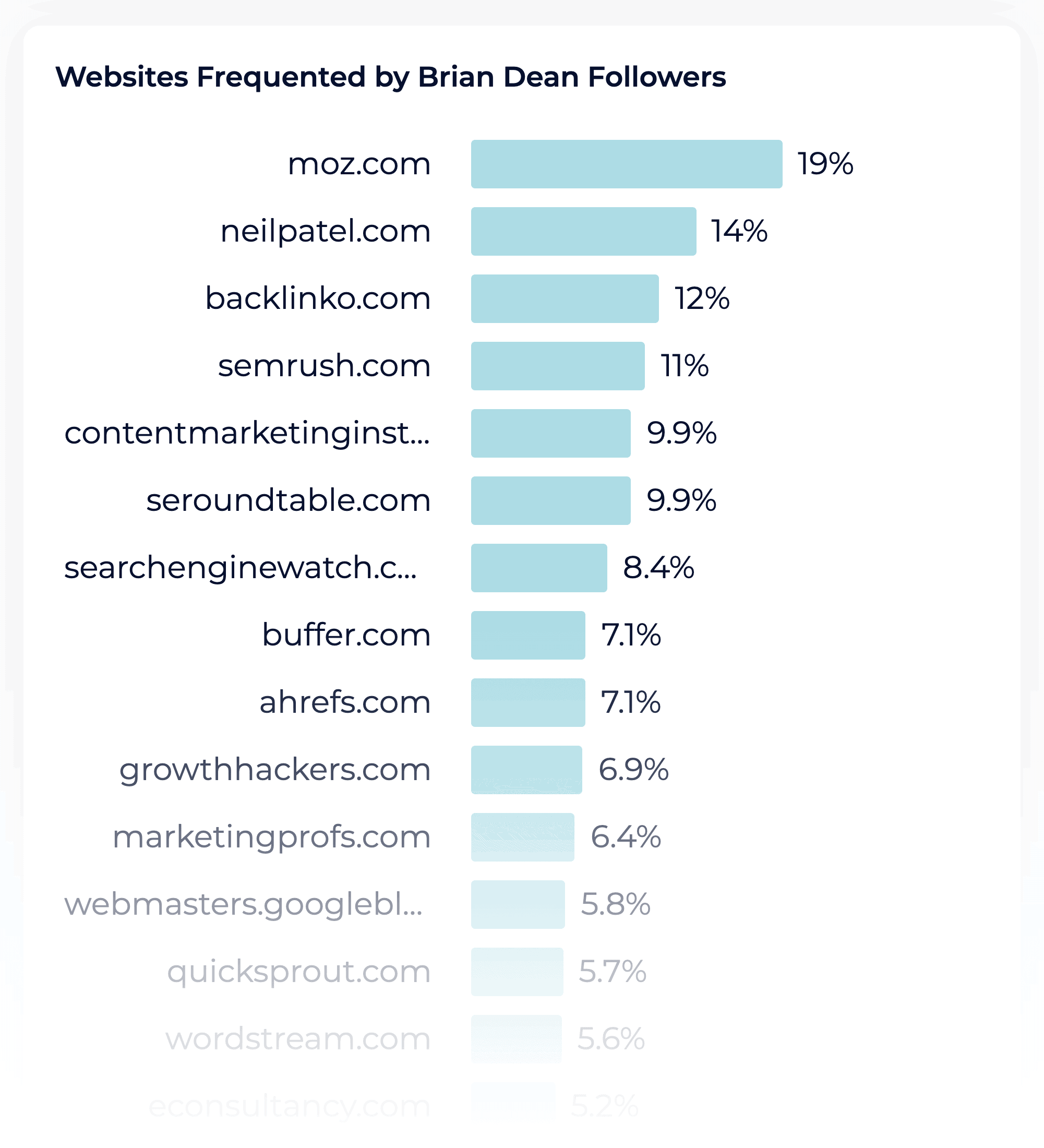 And other people in the marketing world that my followers also follow.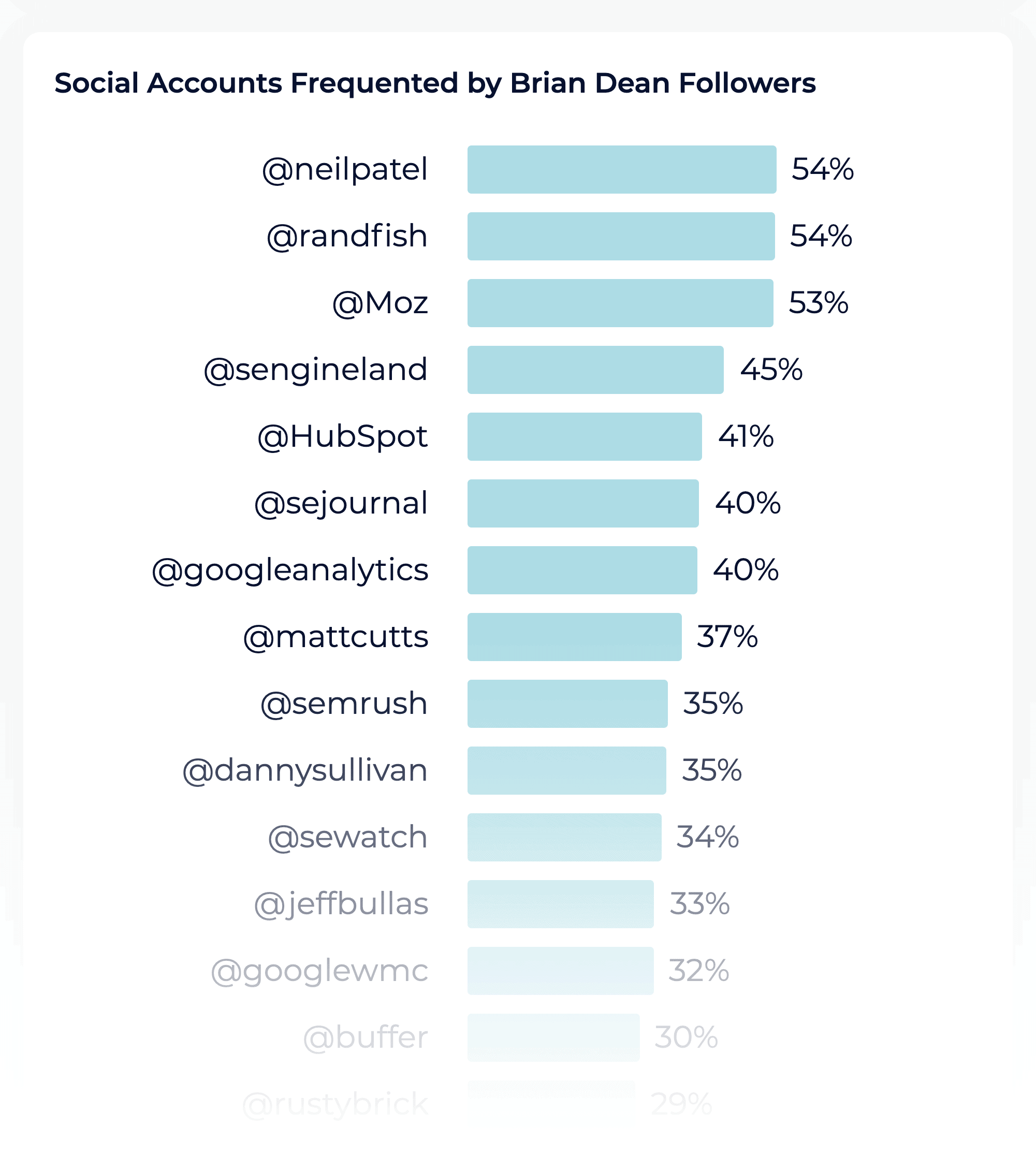 However, I did run into a bug. SparkToro said that I have zero YouTube subscribers.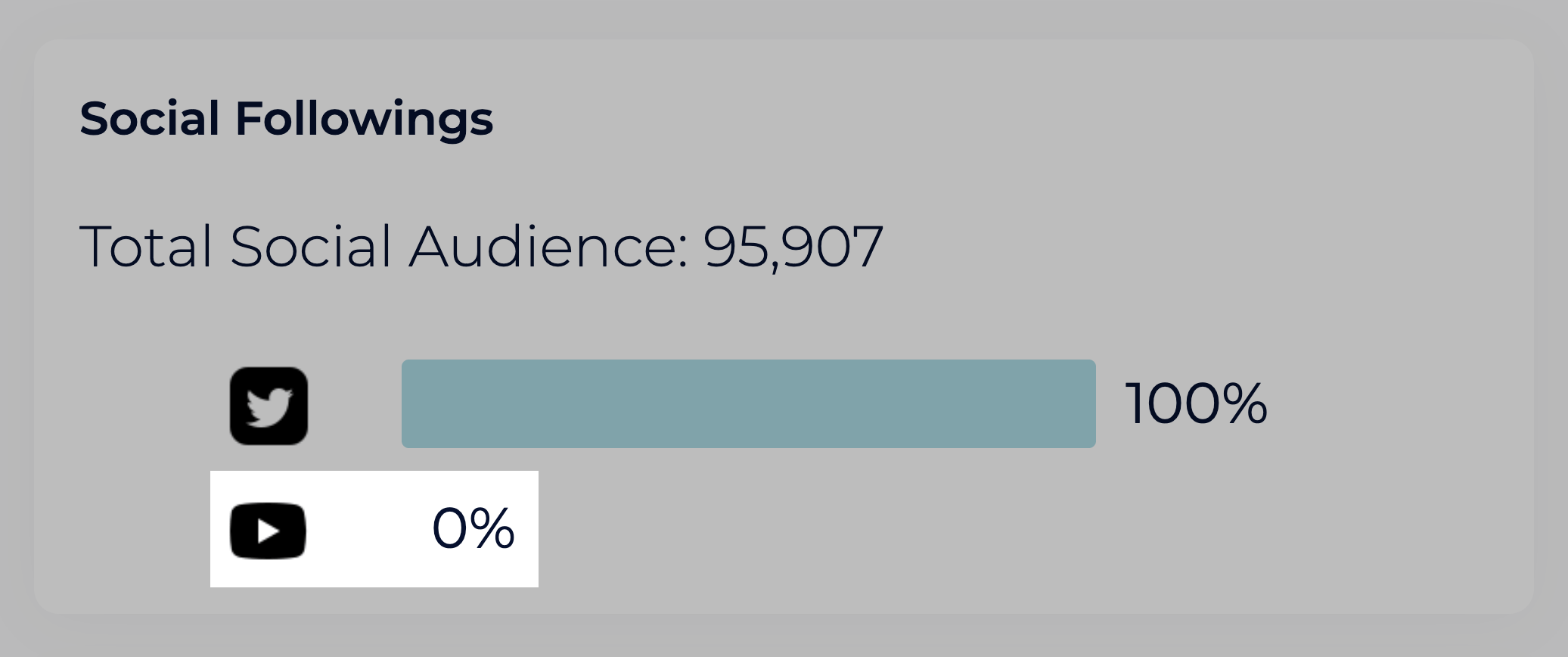 Even though I have almost 300k. The weird thing is, SparkToro actually links to my YouTube channel.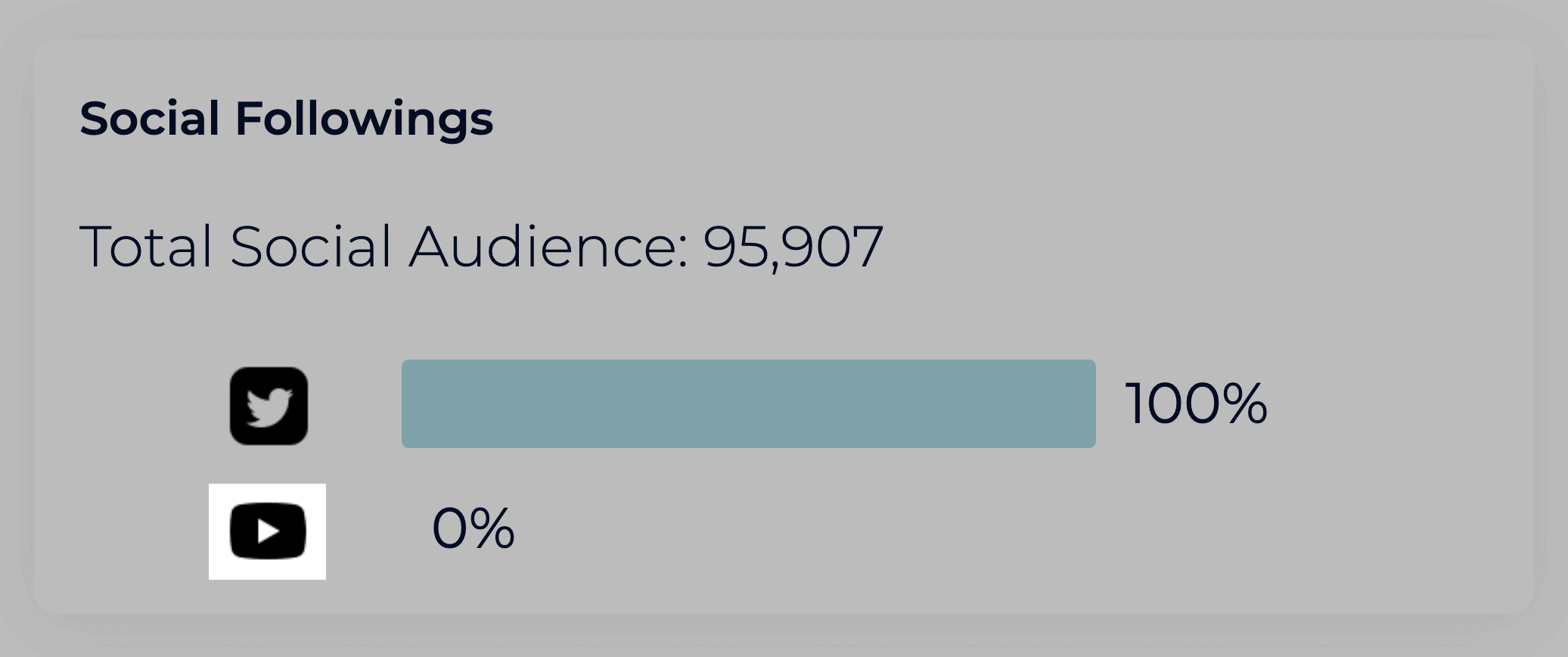 So they know about my channel. But for some reason the tool still said that I have zero subscribers.
Not a huge deal in the grand scheme of things. But if you were looking for SEO influencers on YouTube, you'd skip right over my profile. Even though I have one of the most popular SEO and marketing channels on YouTube.
I also ran the same report for my website, Backlinko.com.
And found that the data was 100% accurate in terms of who my readers follow and the sites they visit.
So all in all, this report seems solid. And useful. But a little bit buggy.
Lists
Lists is a way to keep track of the people, websites and social accounts that you want to save.
For example, let's say that you want to advertise on podcasts that keto diet followers listen to. Well, you can save any interesting podcasts that you find on a "Keto Podcasts" list.
And you can also filter and sort through that list to find podcasts that are still active or have a certain number of episodes published: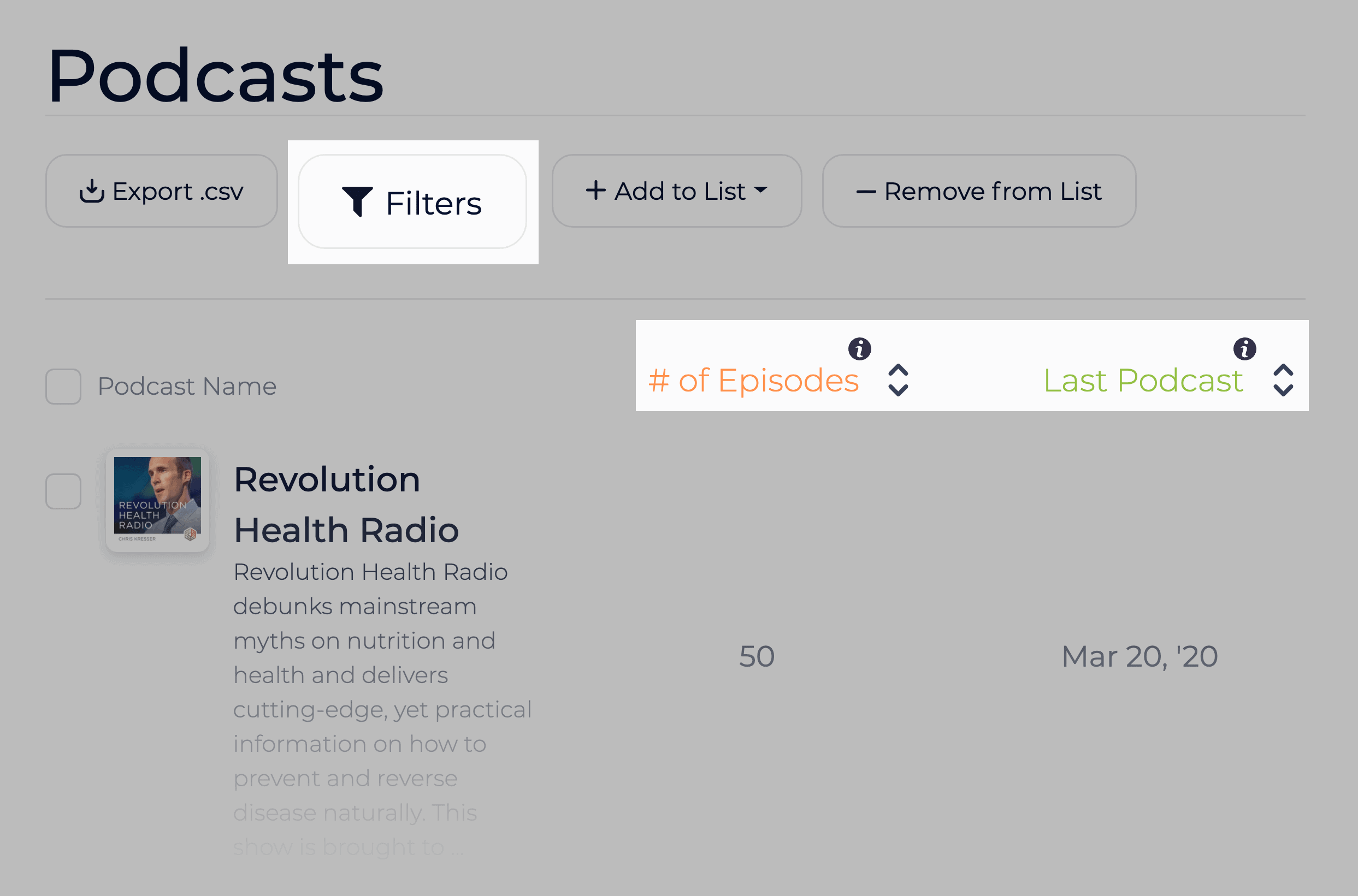 Overall, creating and adding things to lists is easy to do on the platform. However, the list feature itself doesn't seem to be very feature-rich.
Right now, all I can really do is sort the list based on this and that. And export it as a CSV file. But I can't really take action on this list from inside of SparkToro.
SparkToro Pricing
Here's how SparkToro's pricing breaks down: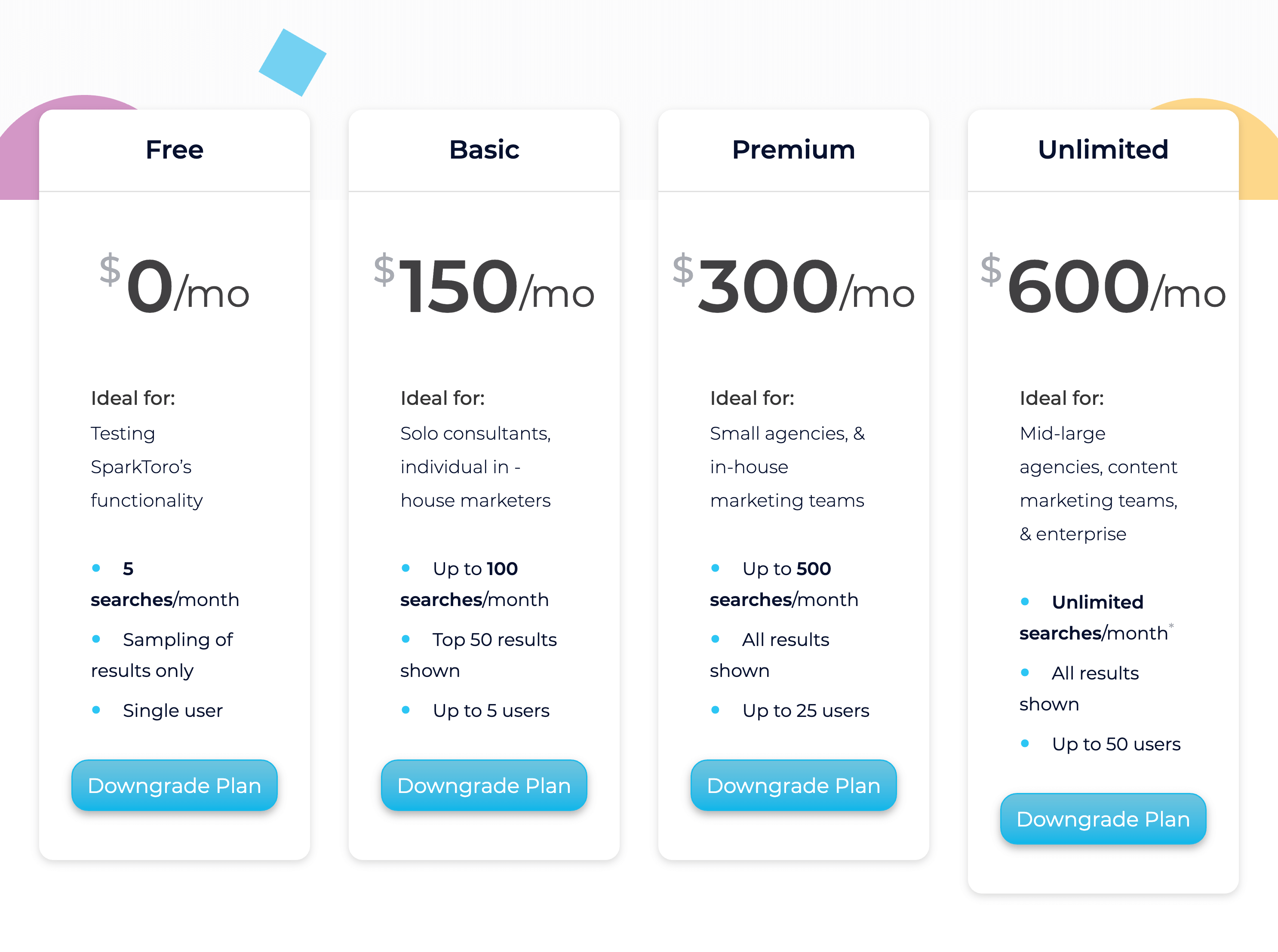 As you can see, there is a free plan with very limited features. Otherwise, you're looking at $150 for their "Basic" plan, $300/month for a "Premium" plan or $600/month for the "Unlimited" plan.
Note that these prices are based on monthly billing. Like with most software, if you opt for an annual plan, you get 3 months free.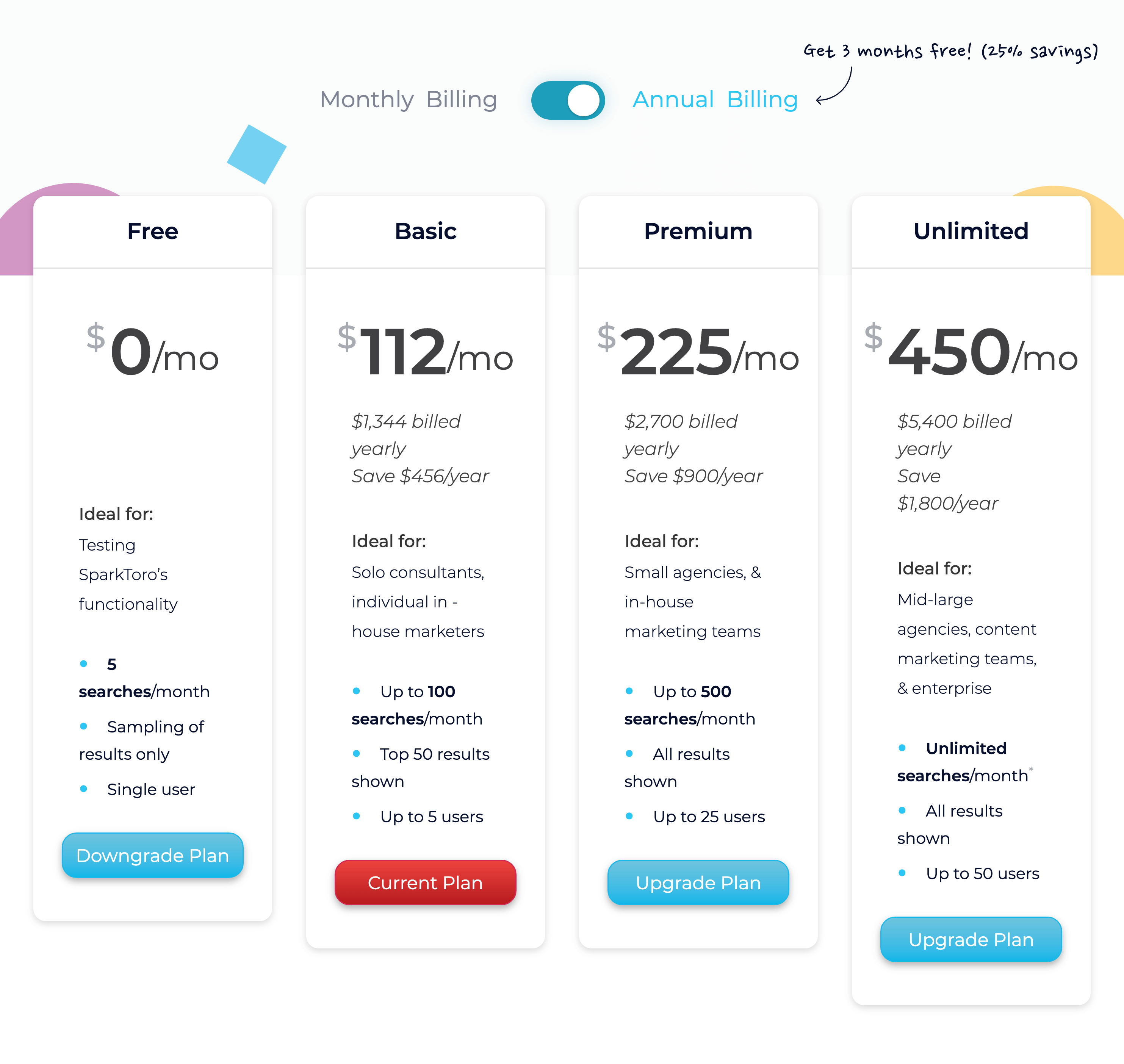 So yeah, SparkToro is definitely not cheap. $150/month is about what you'd pay for a mid-level plan for Ahrefs or Moz Pro.
So: is SparkToro worth the money?
Let's find out…
SparkToro: Things I Like
Here are some of the things that I really liked about SparkToro.
Great UX: I had zero problems understanding how to use the features in SparkToro. That's mostly because the interface is pretty intuitive. But it's also because SparkToro has excellent "UX writing".
For example, instead of using jargon, they tend to describe things in plain English.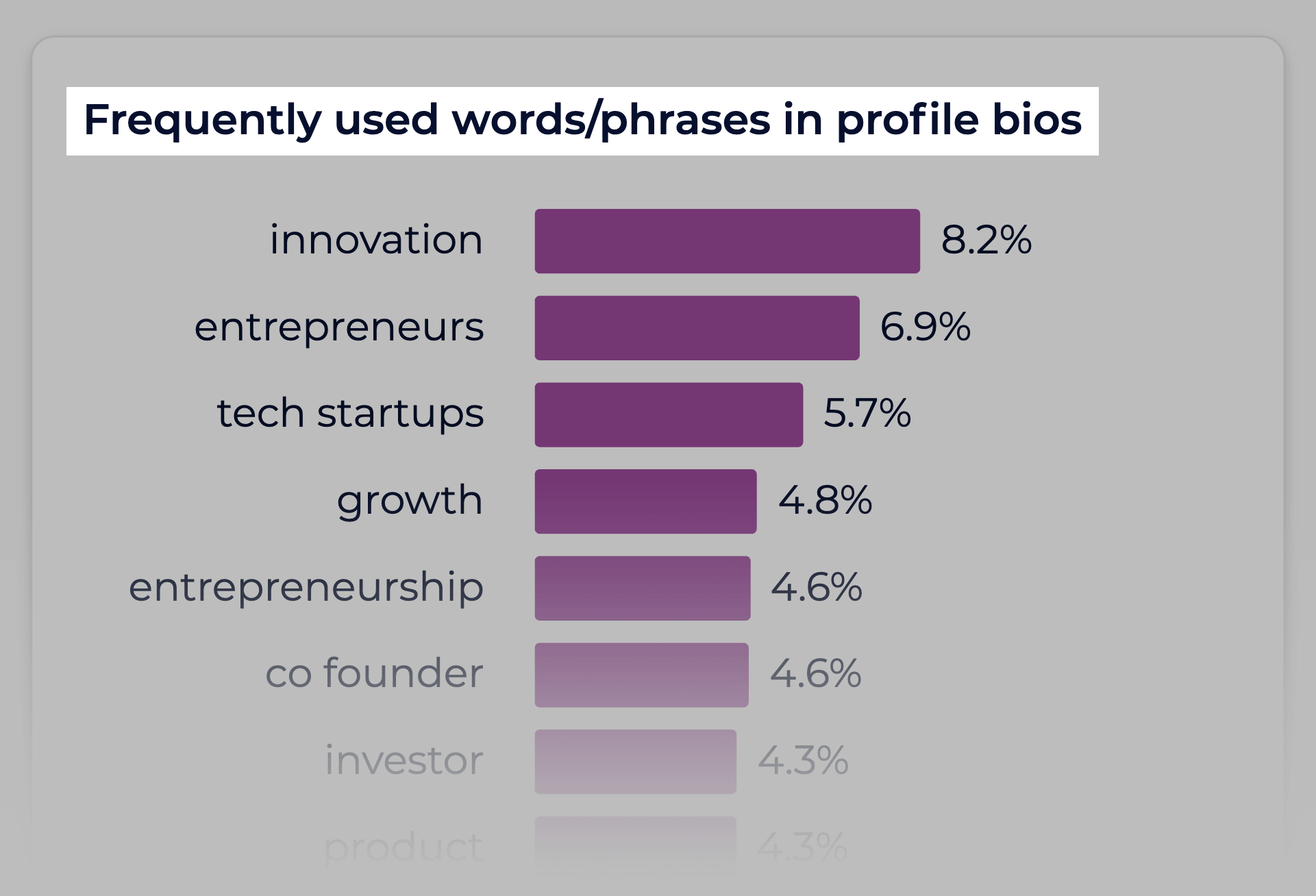 Unique Insights and Data: I'm definitely not an Influencer Marketing expert. That said, I have tried a bunch of different Influencer Marketing tools. I've also tested out 20+ outreach tools that have "influencer search" features.
And compared to the tools I've tried, SparkToro has super unique and in-depth data that you'd be hard pressed to find in any other tool.
Accurate Data: I researched industries that I was super familiar with. I even searched for myself. That way, I could put SparkToro's data to the test. Outside of bugs, I found the data to be 100% on point.
SparkToro: Things I Didn't Like
Now it's time for me to cover a few things that I think the tool could improve on.
More Traditional Demographic Information: I'd like to know if my audience is made up of 80 year old grandmas or 25 year old frat boys. And you don't get that sort of traditional demographic data in SparkToro.
Even just age and gender (which YouTube provides) would really help me understand each audience a lot better.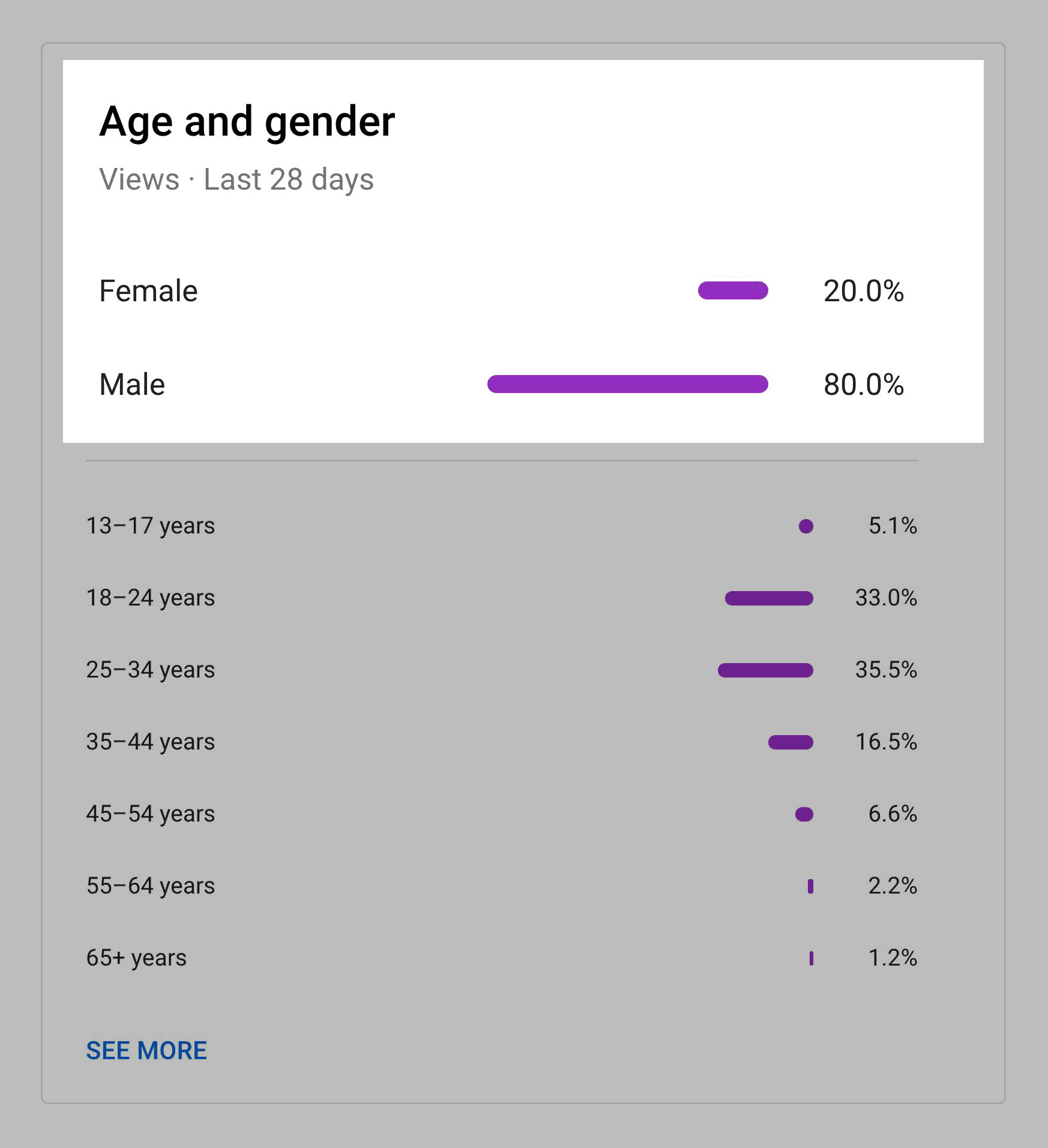 Reporting Bugs: I ran into quite a few reporting bugs, like this:

Unclear Usage Limits: I signed up for a "Basic" plan. Which gives me 100 searches per month. But I wasn't able to find how many searches I had left.
I did find a "Queries Last 90 Days" list in my account.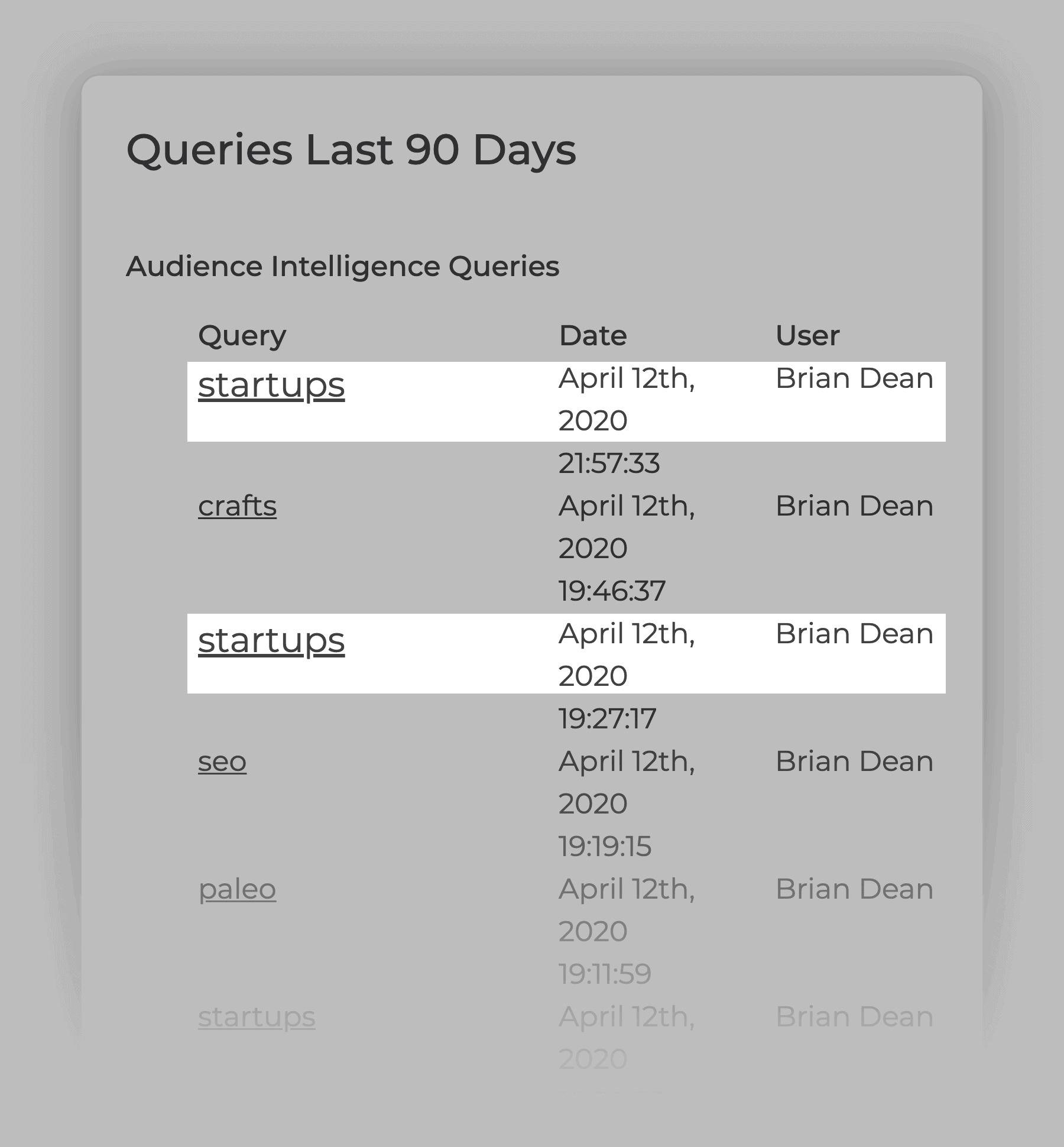 But some of these queries are me searching for something that I searched for already (for example, I searched for "startups" a bunch of times).
Does running the same search count as two searches? How close am I to my 100 searches per month limit? This isn't super clear.
The Bottom Line: My SparkToro Review
Is SparkToro worth it?
It's tough for me to answer.
The thing is: SparkToro isn't for everybody. It's designed for a pretty specific group of marketers.
So whether SparkToro is a good fit for you depends on who you are.
I Wouldn't Recommend SparkToro If…
You're a solopreneur, blogger, or podcaster.
Sure, if you're a one-person business, you can get some value from SparkToro. For example, you can find other blogs that your audience reads. And try to get published on those blogs.
And you'll probably find SparkToro valuable. At first. But I can't really see you using it often enough to justify a monthly expense.
So if that describes you, I wouldn't recommend SparkToro.
I Would Recommend SparkToro If…
You run a marketing agency that needs to learn about your clients' industries FAST, SparkToro will really come in handy.
Or if you're jumping into a new industry that you know nothing about, the insights that you get in SparkToro can shave weeks off of your audience research.
If you're someone that does a lot of Influencer Marketing, SparkToro will help you find influencers to partner up with.
And if you do a lot of podcast advertising, I can't think of an easier or faster way to find podcasts that your peeps listen to.
So if those situations describe you, I would recommend giving SparkToro a shot.
What Do You Think?
Now I'd like to hear from you.
Have you tried SparkToro yet?
If so, what did you like about it? Or maybe you have some ideas on how it could improve.
Either way, let me know by leaving a comment below right now.