What is Raven Tools?
Raven Tools is a technical SEO focused software program that focuses on site audits, rank tracking and reporting.
Key Features
Site Auditor
In my opinion, this is the best feature inside of Raven Tools.
That's because it goes SUPER in-depth on issues and problems.
(Including advice on how to fix them)
Now, to be clear: their site audit feature found a lot issues weren't actually issues at all.
For example, it marked some internal links as being nofollow.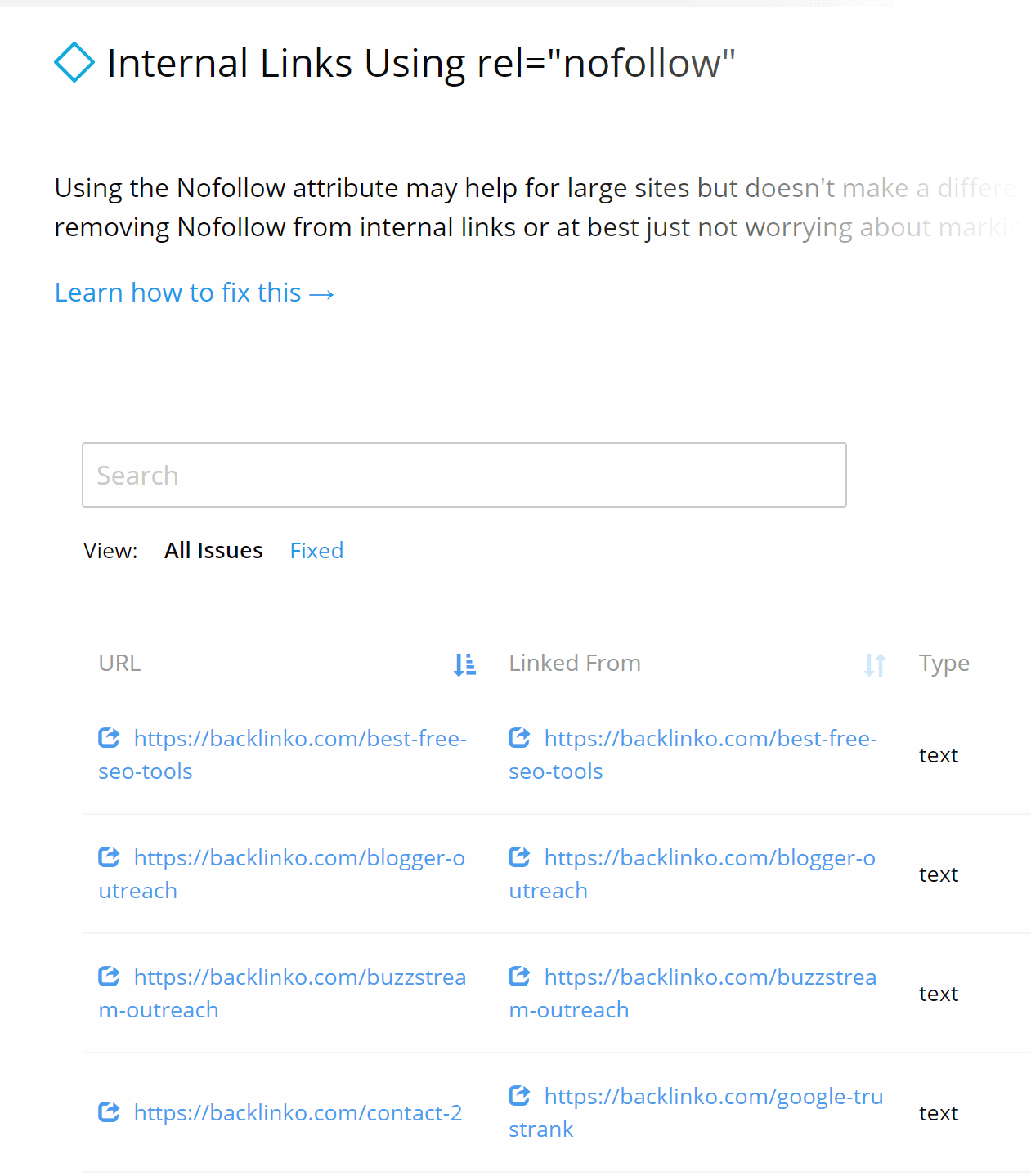 But when I looked at the details, these links weren't actually on the page.
That said, I did uncover a handful of problems that were worth fixing.
(Like images missing alt text)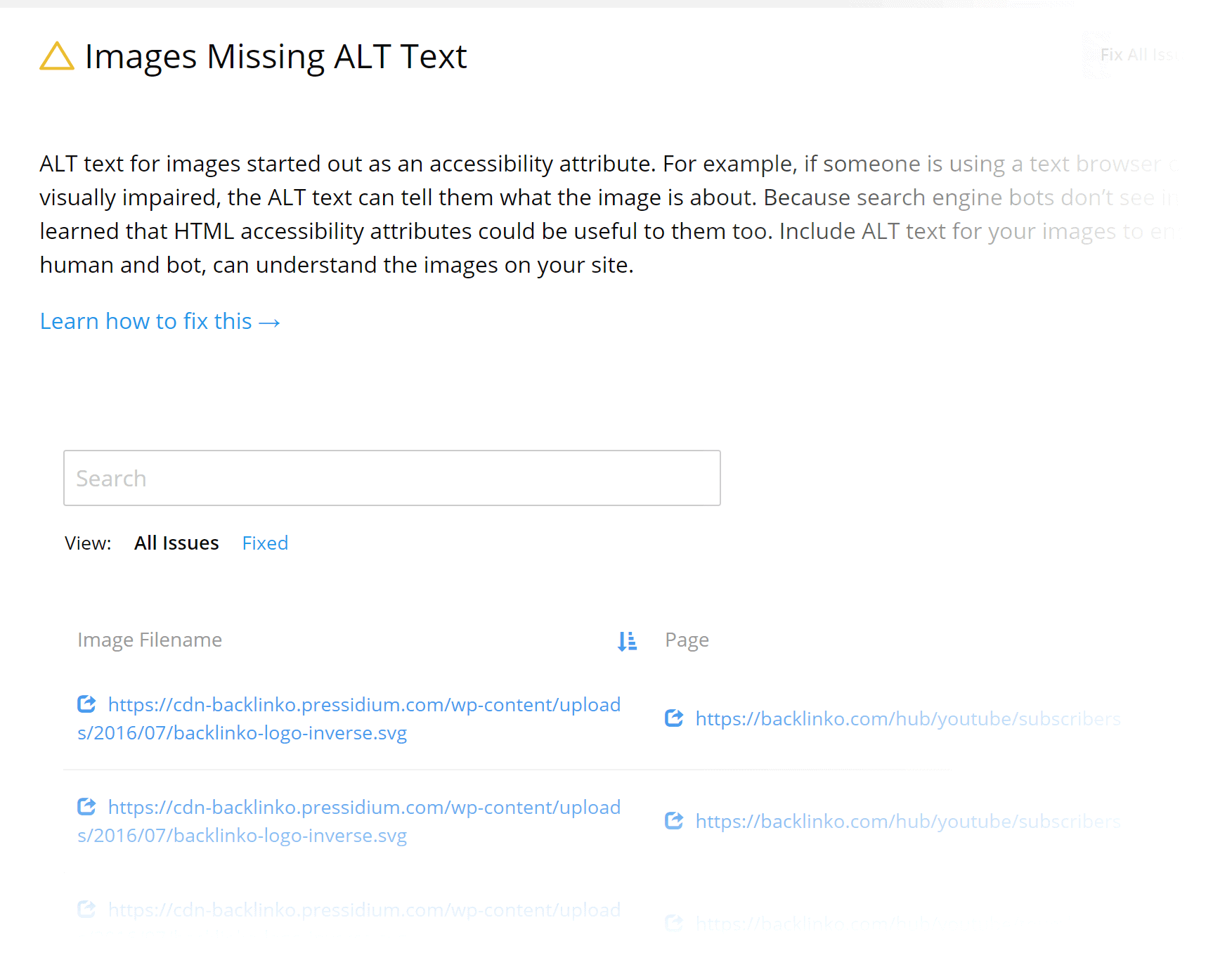 Raven Tools is definitely designed more for SEO pros. So they don't mind letting you know EVERYTHING that's possibly wrong. And if you're a seasoned SEO veteran, you know what to focus on and what to ignore.
So yeah, if you haven't done a site audit in a while, this feature can help you quickly ID issues and problems.
Competitor Research
Here's where you can compare your site to a competitor in terms of:
Total backlinks
Citation Flow and Trust Flow
Moz Domain Authority
Average PageSpeed
Social shares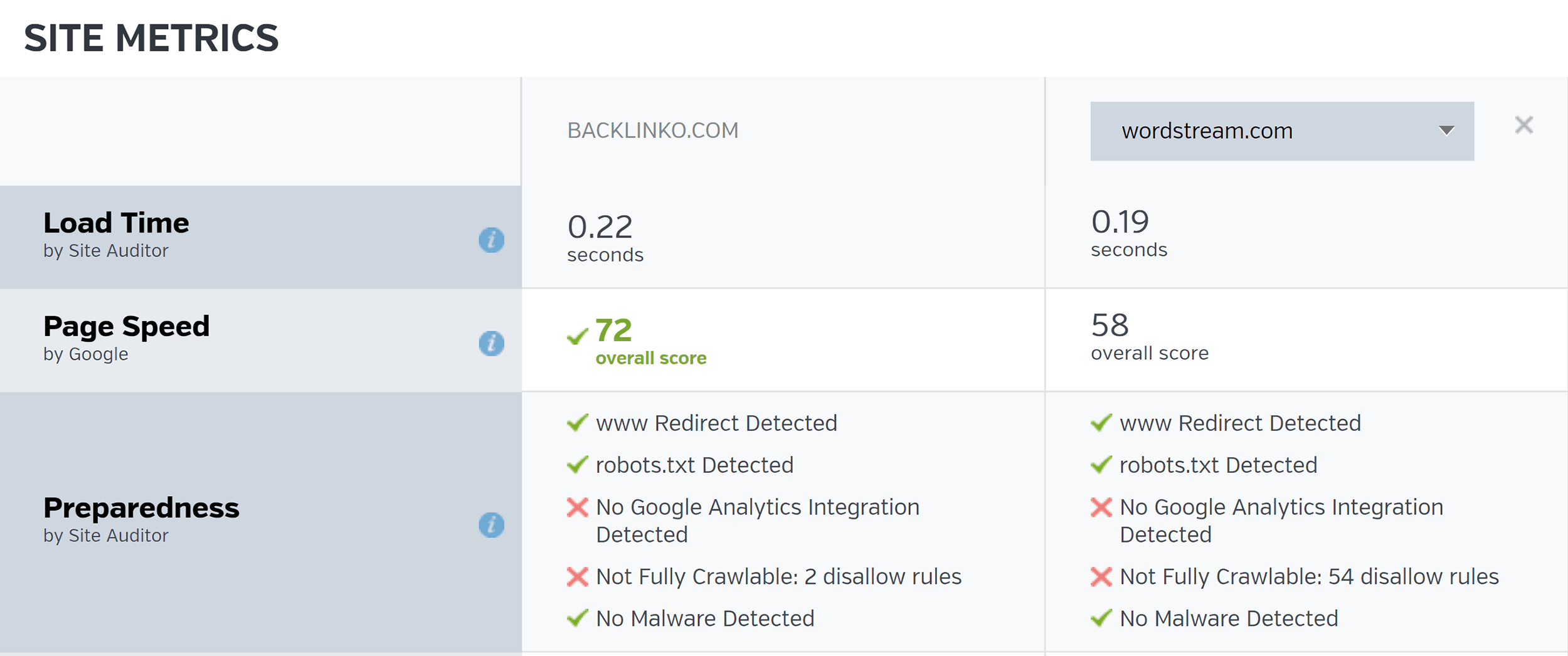 Pretty cool.
Backlinks Explorer
This is Raven's link analysis feature.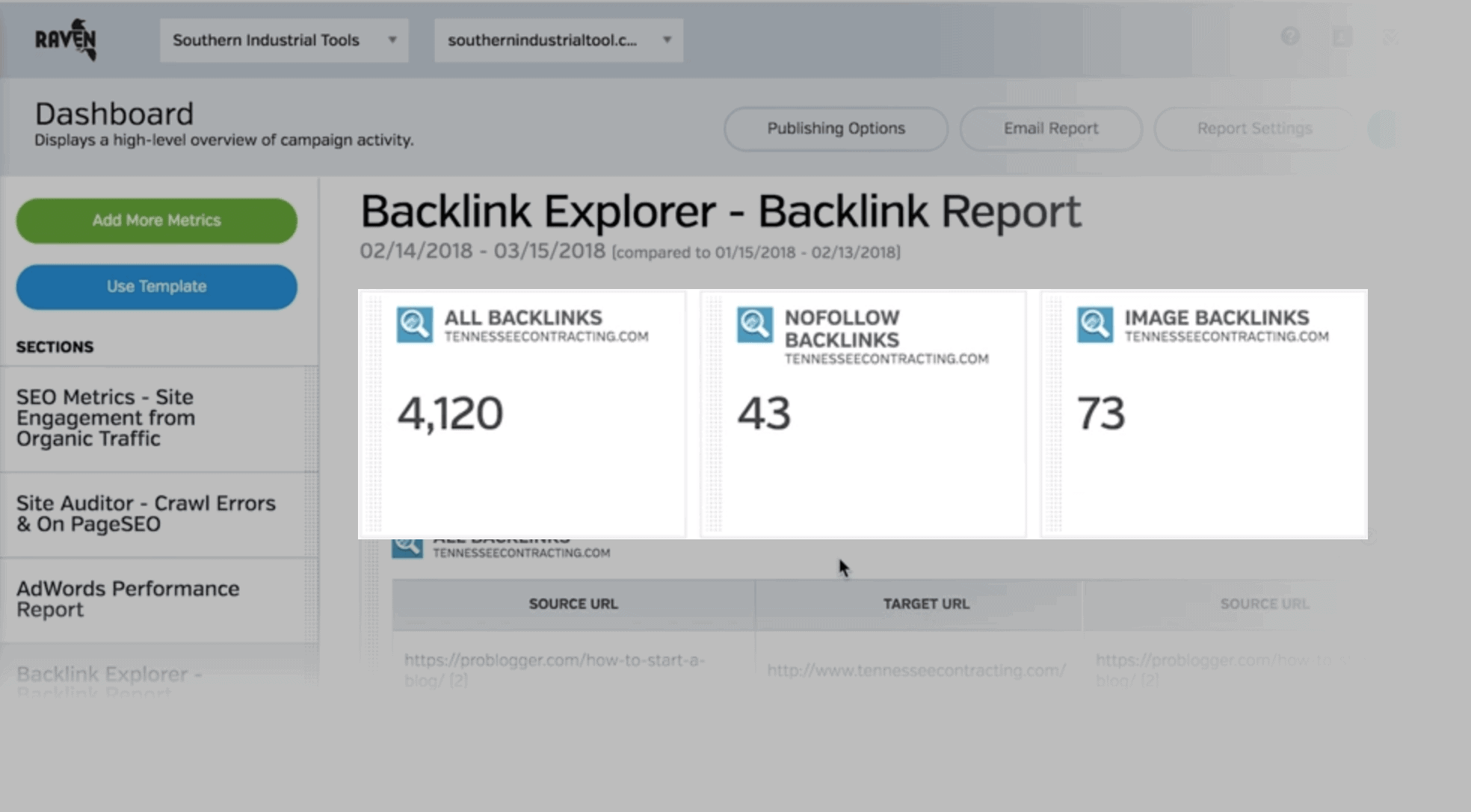 The data that you get here comes from Majestic SEO. So it's not as good as Ahrefs, but still pretty good.
That said:
The fact that you get feature bundled with Raven makes the tool an overall solid value. You essentially get a decent link building tool for free… on top of all of the technical SEO-focused features inside of the program.
Keyword Research
This works like most other keyword research tools on the market.
You type in a keyword and get data (like competition) on that term.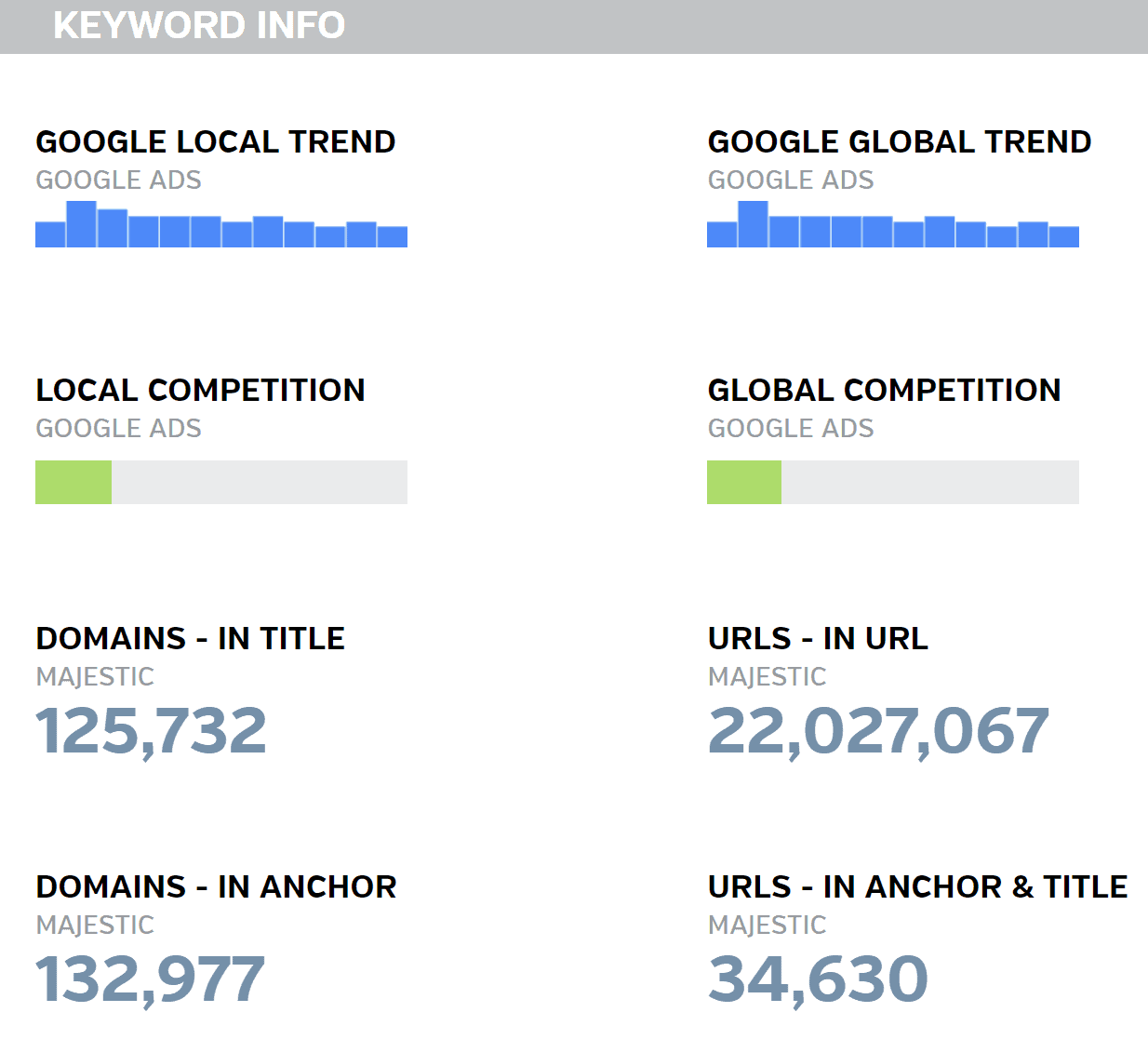 You also get a list of long tail versions of that keyword to target.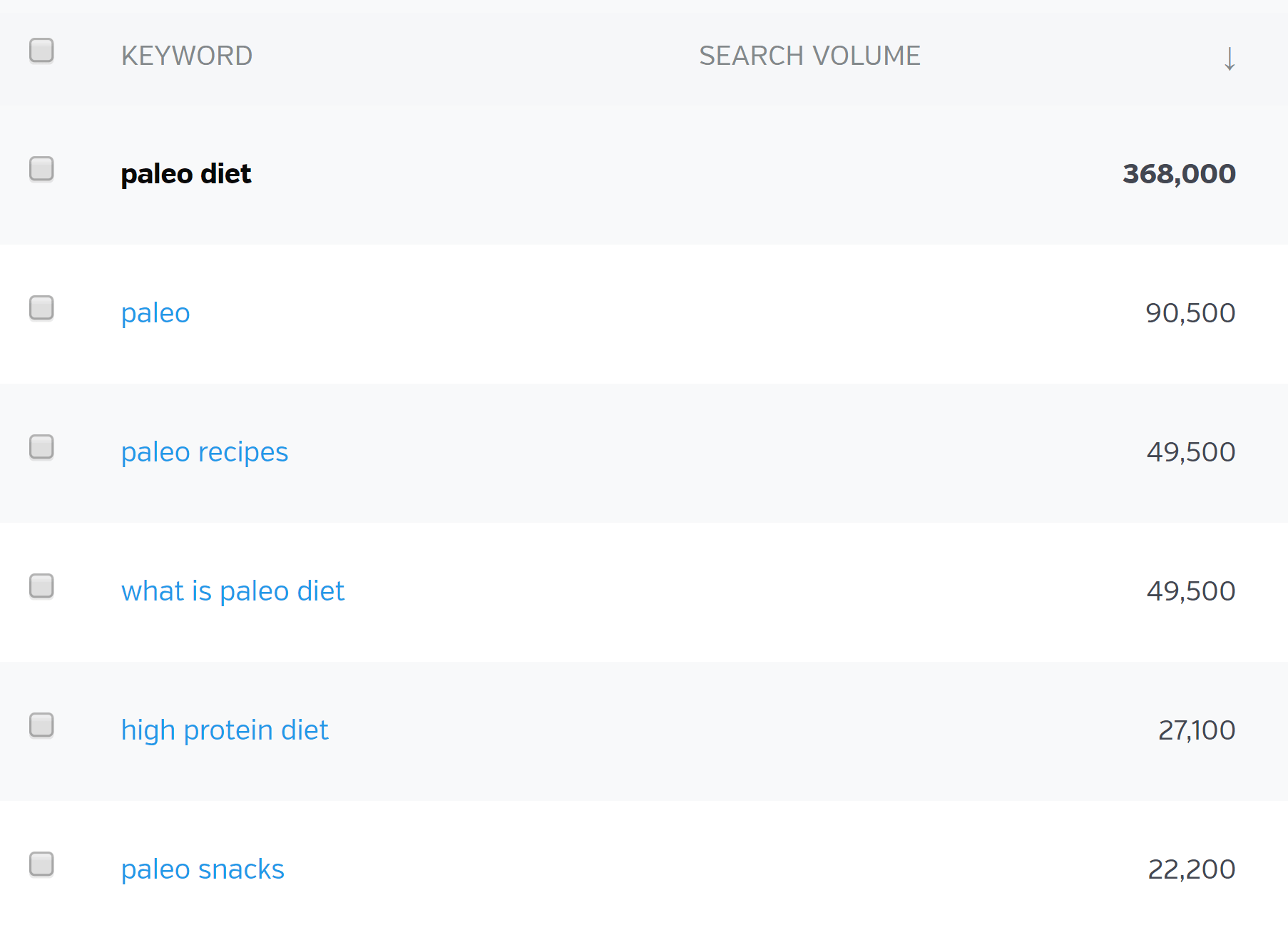 Search Analytics
This pulls data from The Google Search Console's performance report.
And unlike the GSC, you can easily spot changes in your average position for important keywords:

Google Analytics
You can also connect Raven Tools to your Google Analytics account.
When you do, you'll get information on organic traffic changes in your Raven Tools dashboard:

There isn't any data here that you can't find in GA itself. But it's nice to have all of your SEO info all in one place.
Rank Tracker
This works like any traditional rank tracking tool.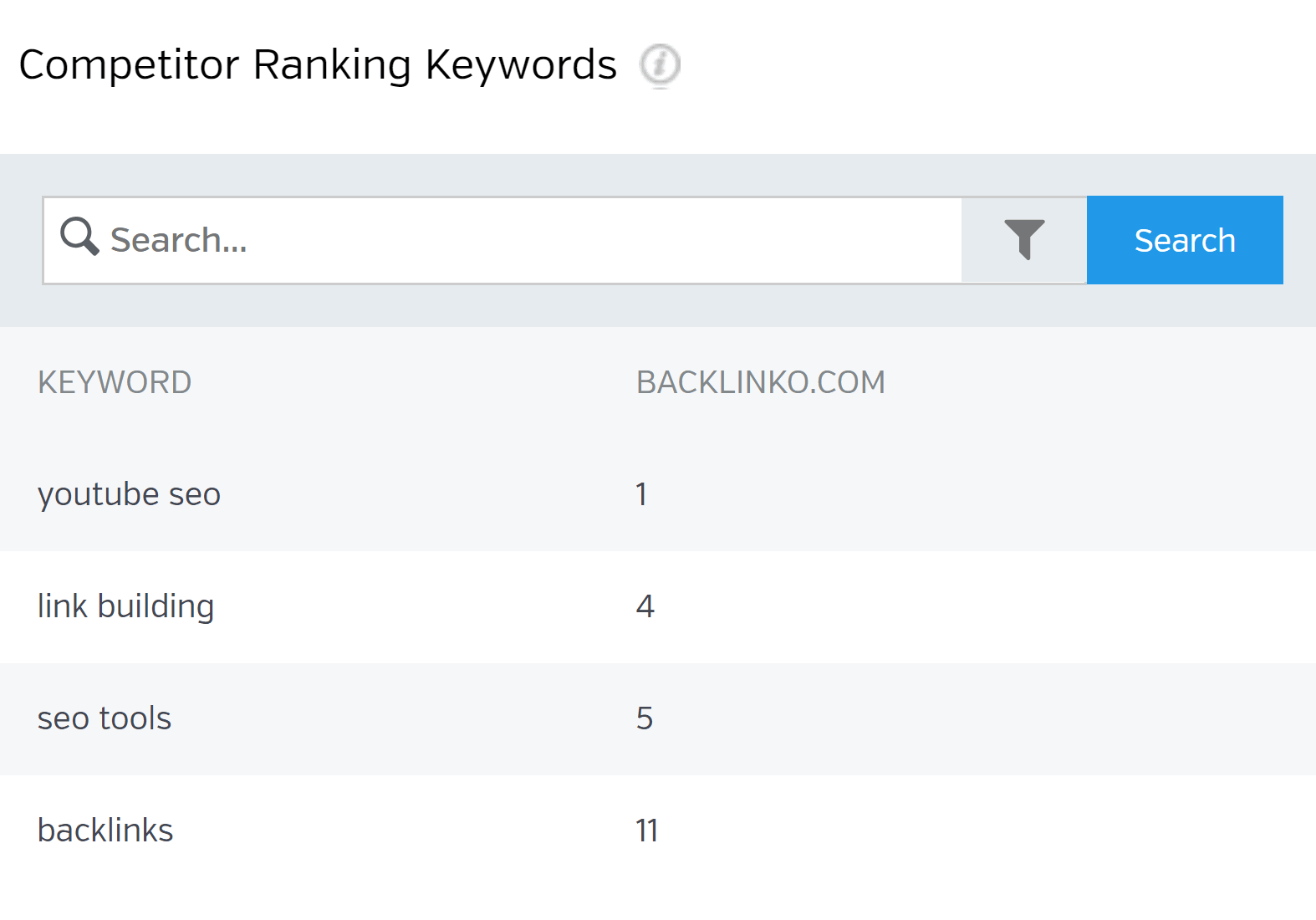 However, I did notice that Raven Tool's tracking supports Bing, Yahoo and Baidu. So if you're trying to optimize for search engines not named "Google", this is pretty helpful.
Semantic Analyzer
This unique features analyzes a competitor's site for semantic info using IBM Watson technology.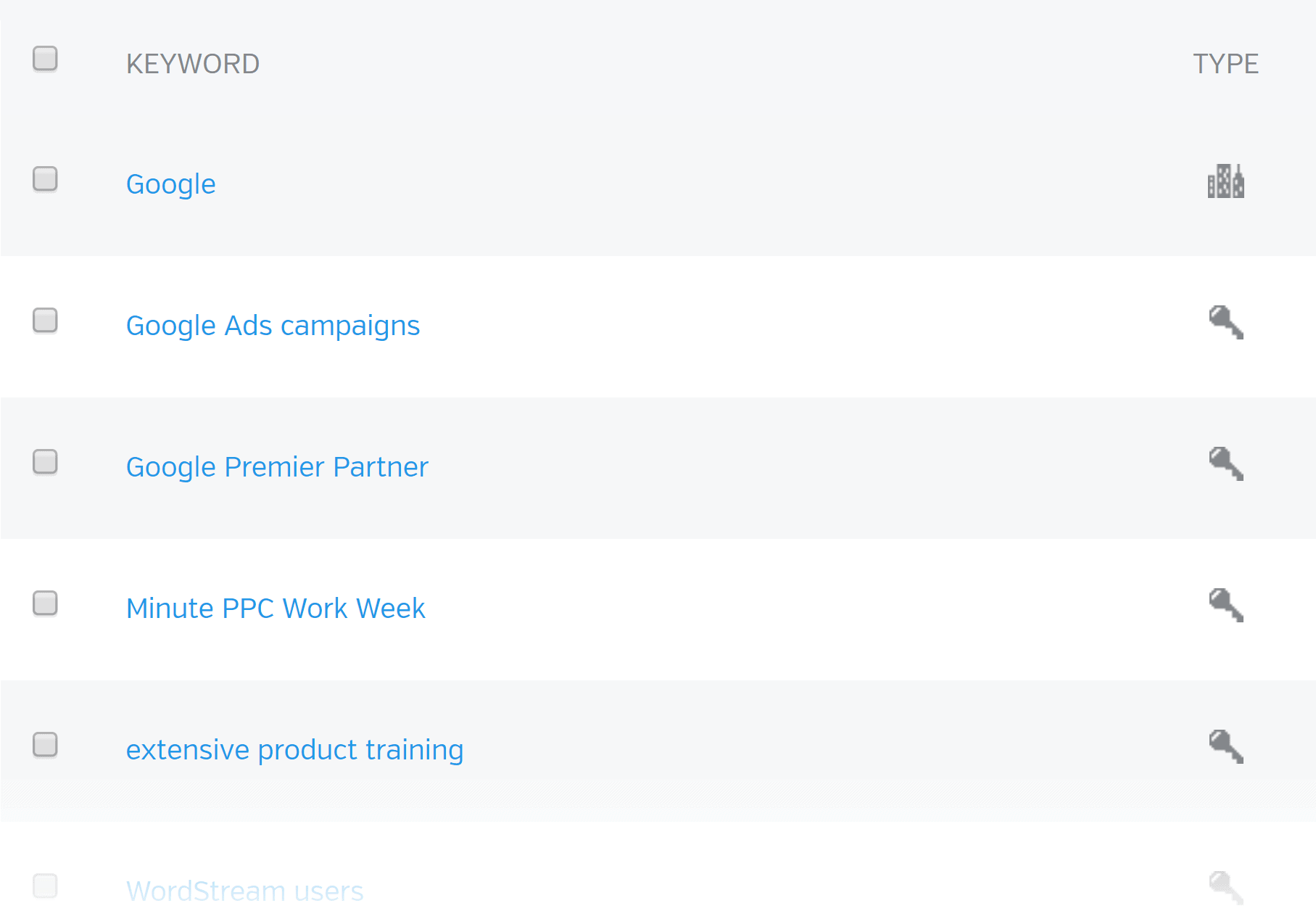 It's a very cool way to find keywords that I haven't seen in any other SEO tool that I've tried.