What Is Content Gap Analysis?
Content Gap Analysis is the process of evaluating existing content on a topic and discovering "gaps" in that content to improve upon.
For example:
A few years ago I wanted to create a piece of content on the topic of link building.
But I didn't just open up a Google Doc and start writing.
Instead, I looked for content gaps.
And I noticed that most of the content out there on link building was:
Outdated
Lacking examples and details
Hard to understand
In other words: those were the 3 "gaps" that I could fill with my content.
And that's exactly what I did.
I published an ultimate guide called Link Building: The Definitive Guide.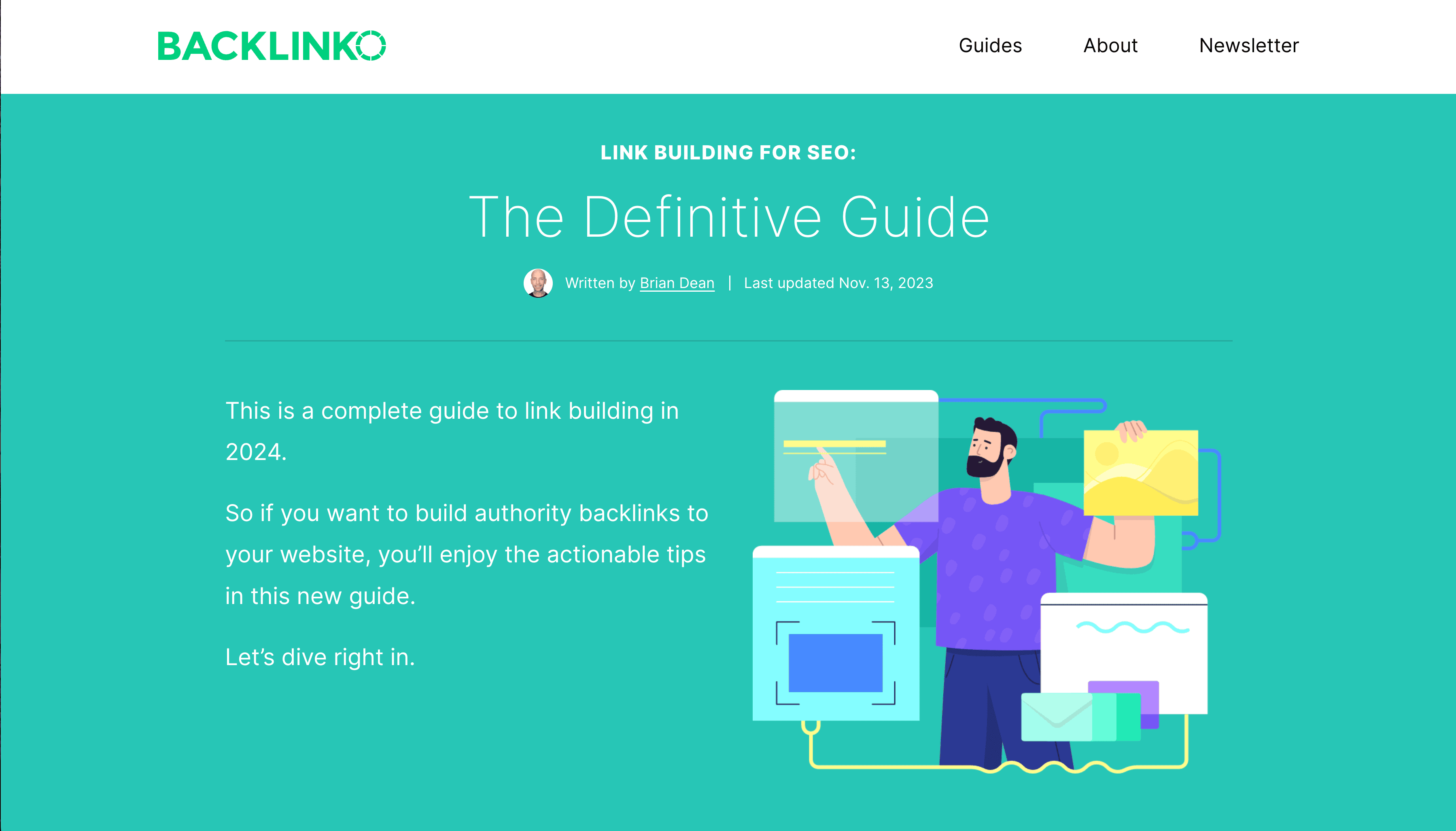 And because it filled in lots of content gaps, the post did GREAT.
In fact, it currently ranks in the top 3 of Google for the keyword "link building".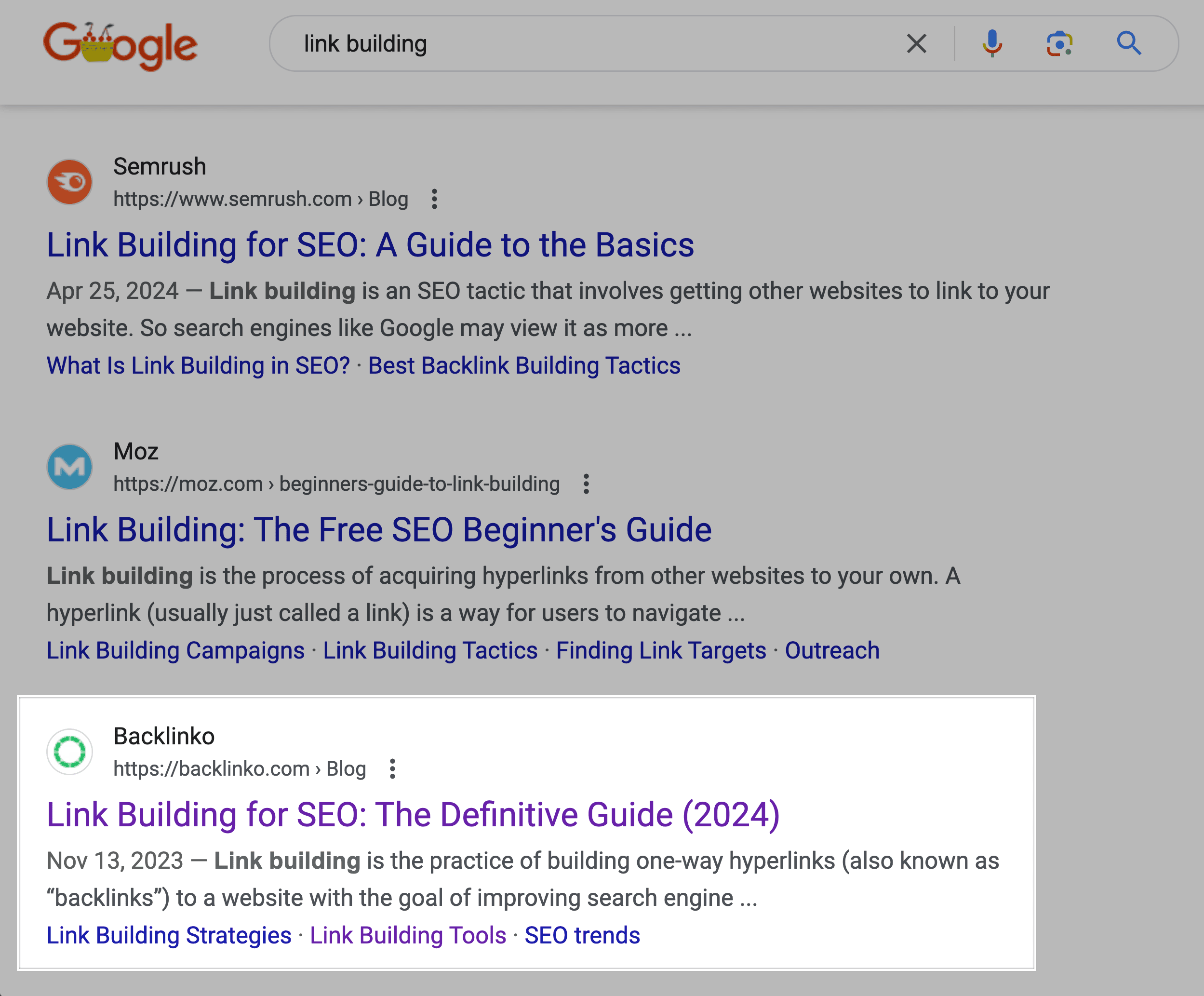 Why Is Content Gap Analysis Important?
The main reason to look at content gaps is that it helps your content perform better (in terms of SEO and social shares).
That's because you KNOW that your content is better than what's out there… before you hit "publish".
With that, here are a handful of strategies you can use to get the most out of your content gap analysis.
Best Practices
Analyze Google's First Page
Let's face it:
Most people publish content with the goal of ranking #1 in Google.
So the best way to find content with gaps is to see what's already ranking in Google's first page.
For example, let's say you want to create a blog post about Paleo Diet snacks.
Well, you'd search for that keyword… and see what Google's first page has to offer: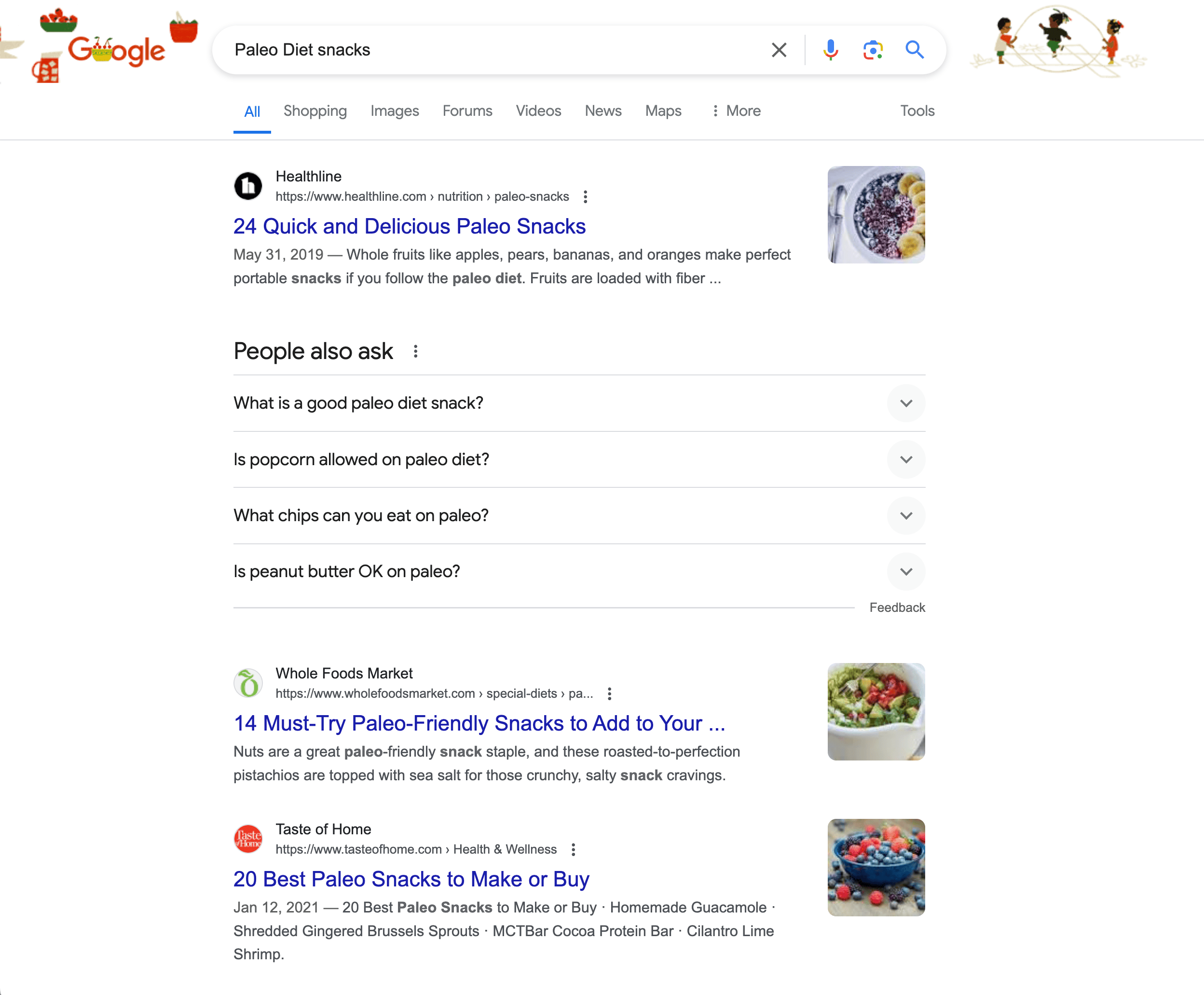 Then, identify gaps in that content.
Common content gaps include:
Content freshness: When was the content published or last updated?
Thoroughness: Does the content give you all the deets?
Usability: Can you easily read and understand what's on the page?
Wow factor: Is this content impressive enough to share?
Ideally you'd "fill in" all of these gaps with your own content. But even improving on one or two gaps gives you a good shot of leapfrogging your competition on Google's first page.
Use Tools to Scale This Process
SEMRush has a feature that can speed up the first step in this process: finding topics that have lots of content gaps.
To use it, just pop a competitor into the tool. And look at all of their top-performing keywords.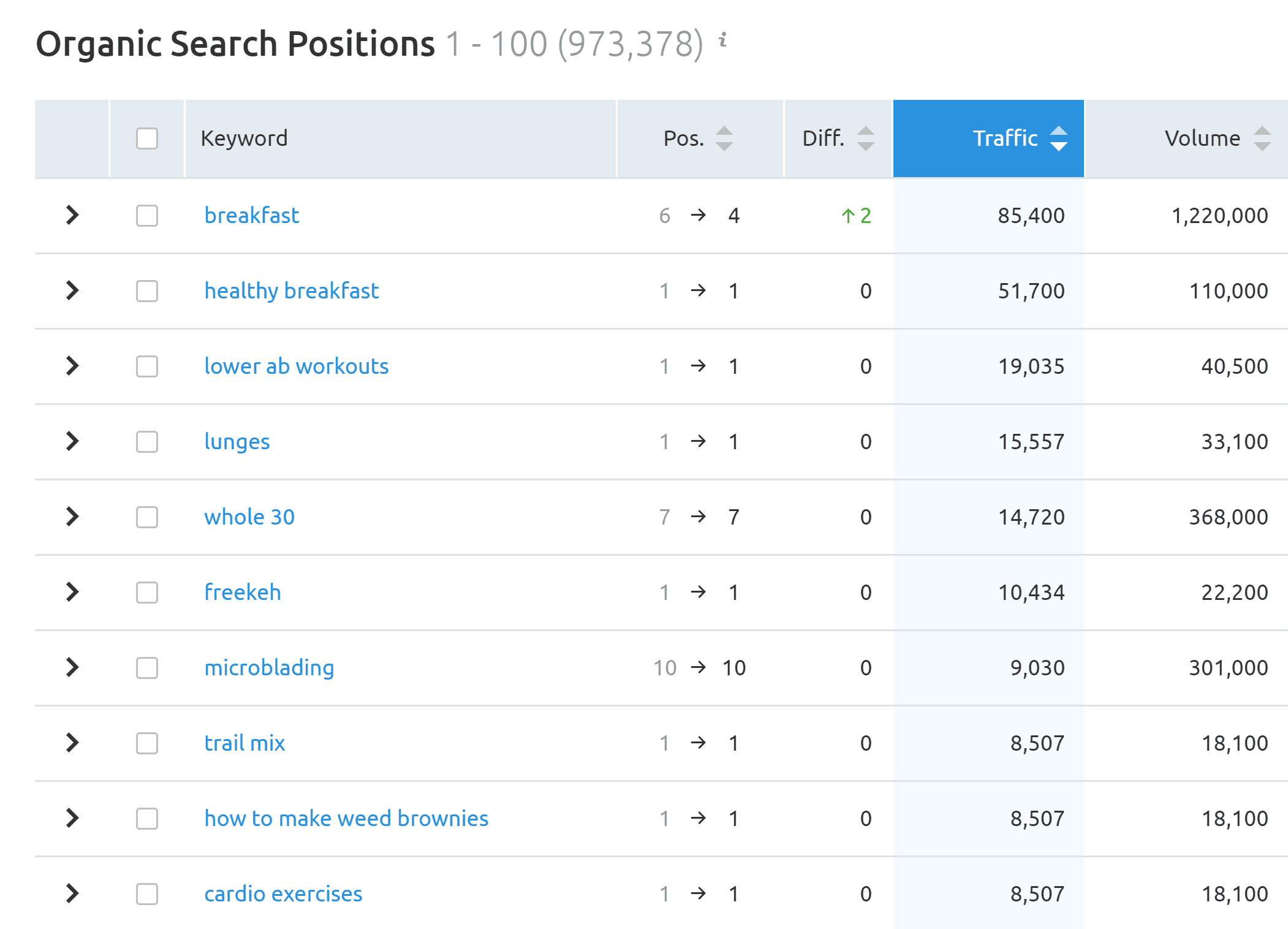 Then, check out the first page for each of those keywords, one-by-one.
Sometimes you'll come across a first page that's rock solid. The content is legit and doesn't have a ton of gaps.
But you'll also find a few first page results that are full of holes. That's where you can swoop in with your content and create something 10x better.
Audit Your Own Content
Sometimes the best place to look for content gaps is your own stuff.
In other words, content audits can reveal content on your site that's underperforming.
And if you look at your own content for gaps, you can improve it… and reap the rewards.
For example, last year I noticed that this SEO checklist post from my blog was good…. but it had some serious gaps.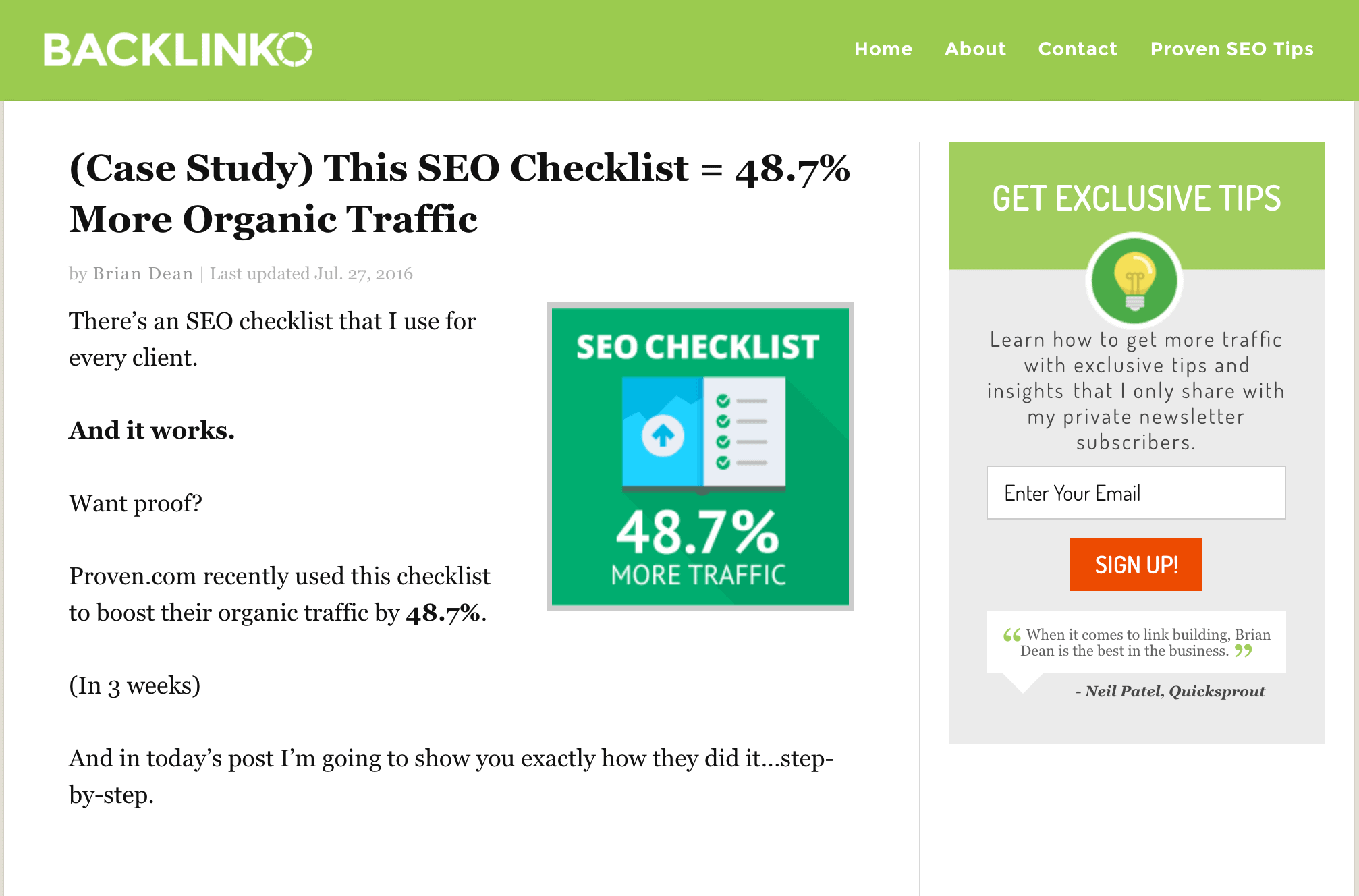 And I thought to myself: "No wonder organic traffic to that page isn't where it should be. It's got a million gaps compared to the content on page 1".
So I looked at my post as if it was on a competitor's blog.
And I improved it in a number of ways:
I shortened the intro
I added more visuals
I made the content easier to follow
I made it more thorough and complete
And all of those changes helped my post FINALLY crack the first page… which led to a huge organic traffic boost: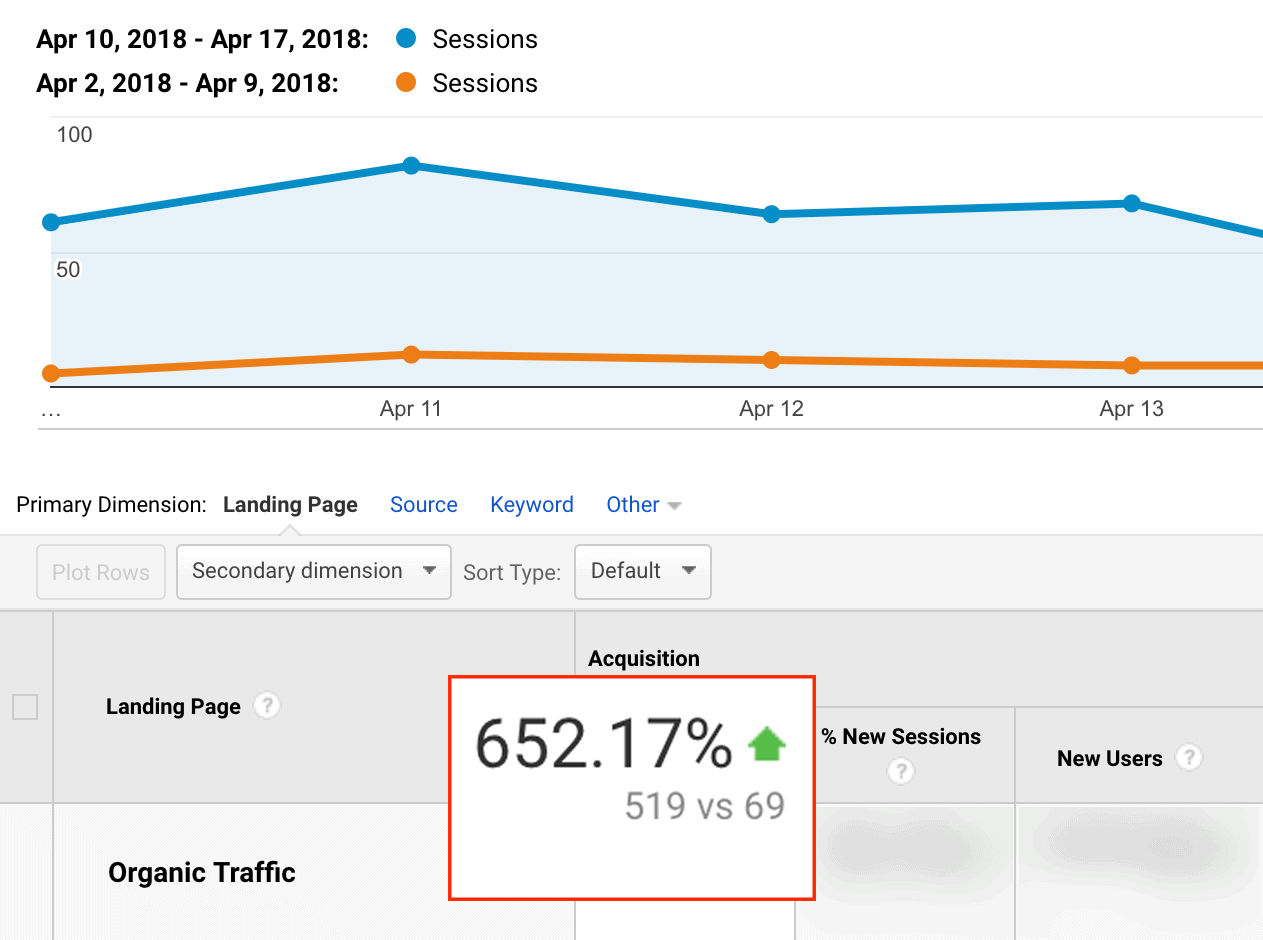 Learn More
My All-Time Favorite White Hat SEO Technique (59% More Organic Traffic): A case study of how someone improved on existing content to increase his organic traffic by more than 50%.
How to Do an Effective Content Gap Analysis for SEO: Video tutorial on how to use Ahrefs to find your competitor's biggest content gaps.