What Is a Content Strategy?
A content strategy (also known as "content marketing strategy") is an organization's high-level approach for creating and marketing content. A strategy for creating content includes topic selection, content formats, writing style, design and promotion.
Why Is a Content Strategy Important?
Having a content strategy is important because it helps you plan your site's content marketing. Without a strategy, many people jump from one tactic to another. One week they write blog posts. The next week they film some YouTube videos.
But with a complete strategy laid out, you can create a detailed plan to execute on.
(That's not to say that your strategy should be set in stone. You can, and should, modify your strategy based on what's working for you.)
How to Develop a Content Strategy
Find Audience-Focused Content Topics
A common content marketing mistake is jumping into content creation right away.
Pro content marketers know that finding the right topics is in many ways MORE important than the content itself.
Specifically, you want to focus on topics that your target audience is SUPER interested in.
Here's how:
Competitor Blogs
Head over to a popular blog in your industry.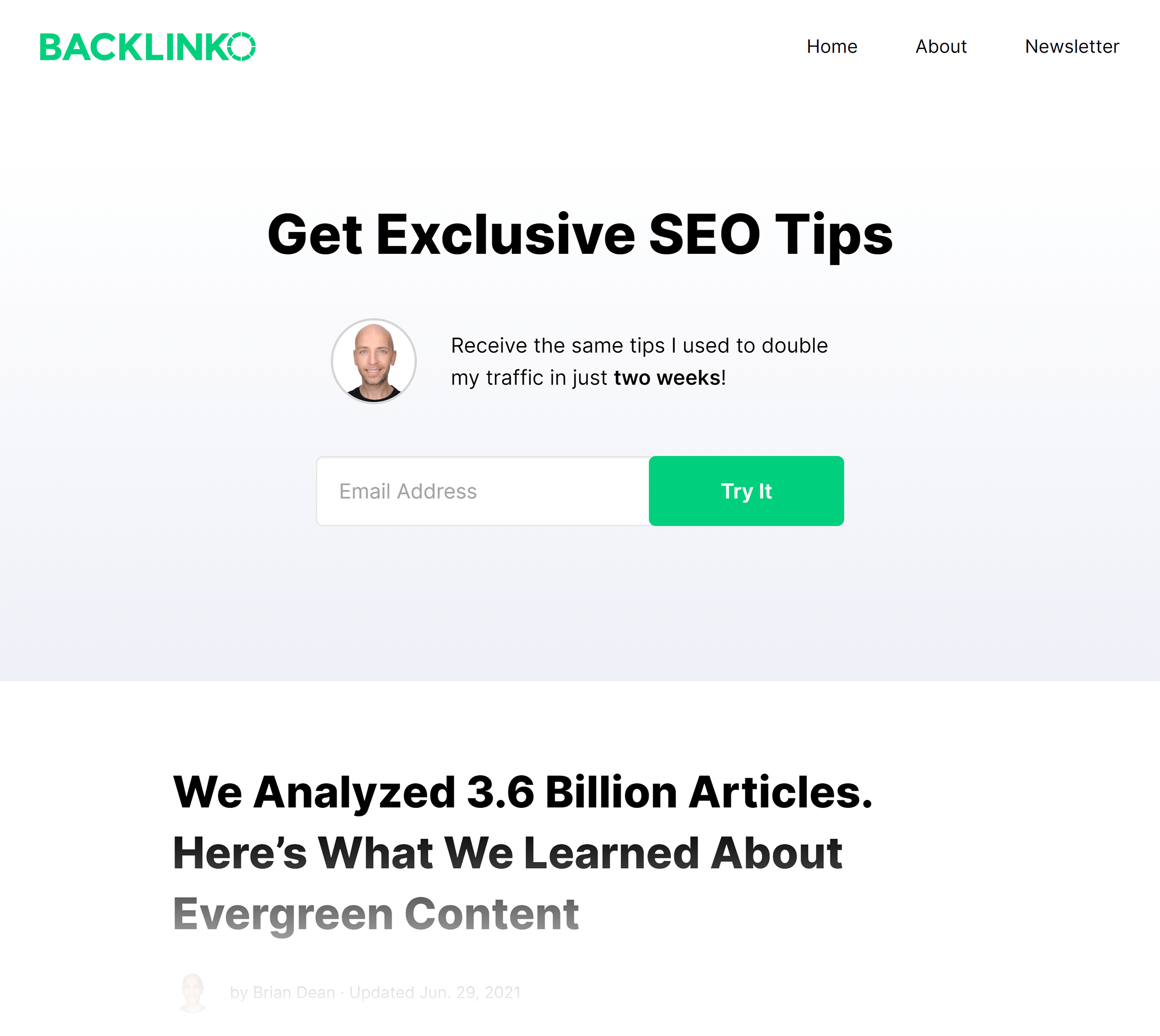 And look for posts that tend to get lots of comments and social shares.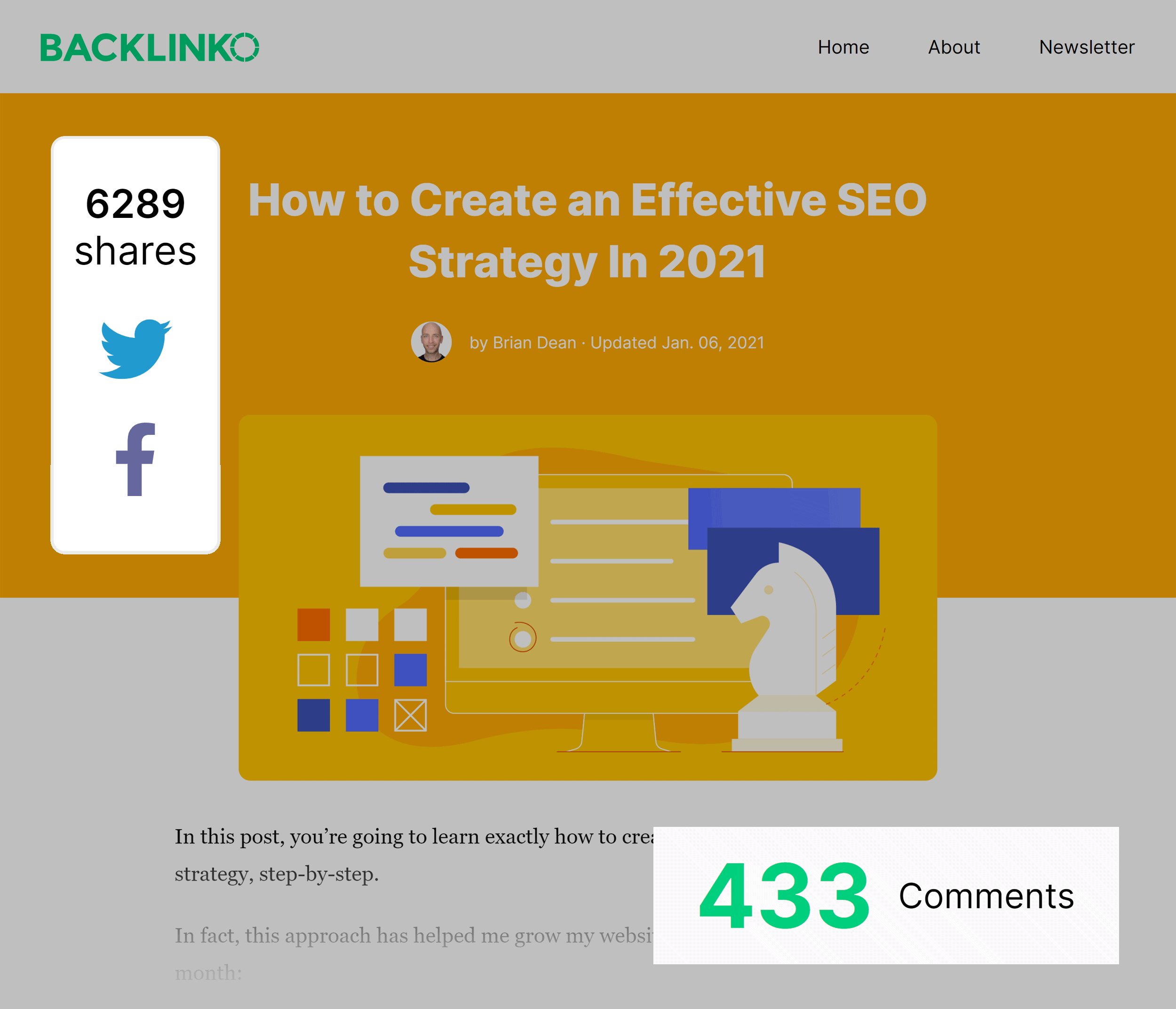 For example, a while back I looked at what was content performed best on the Moz blog: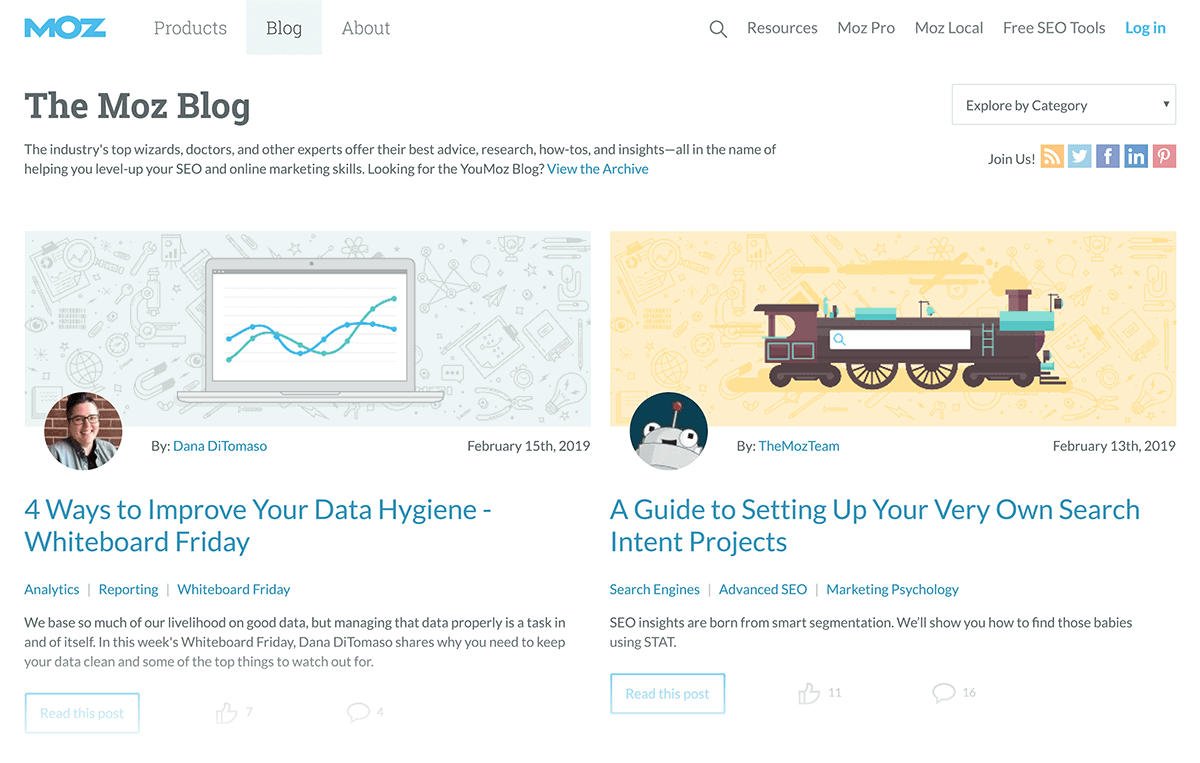 And I noticed that content about "site audits" tended to do REALLY well: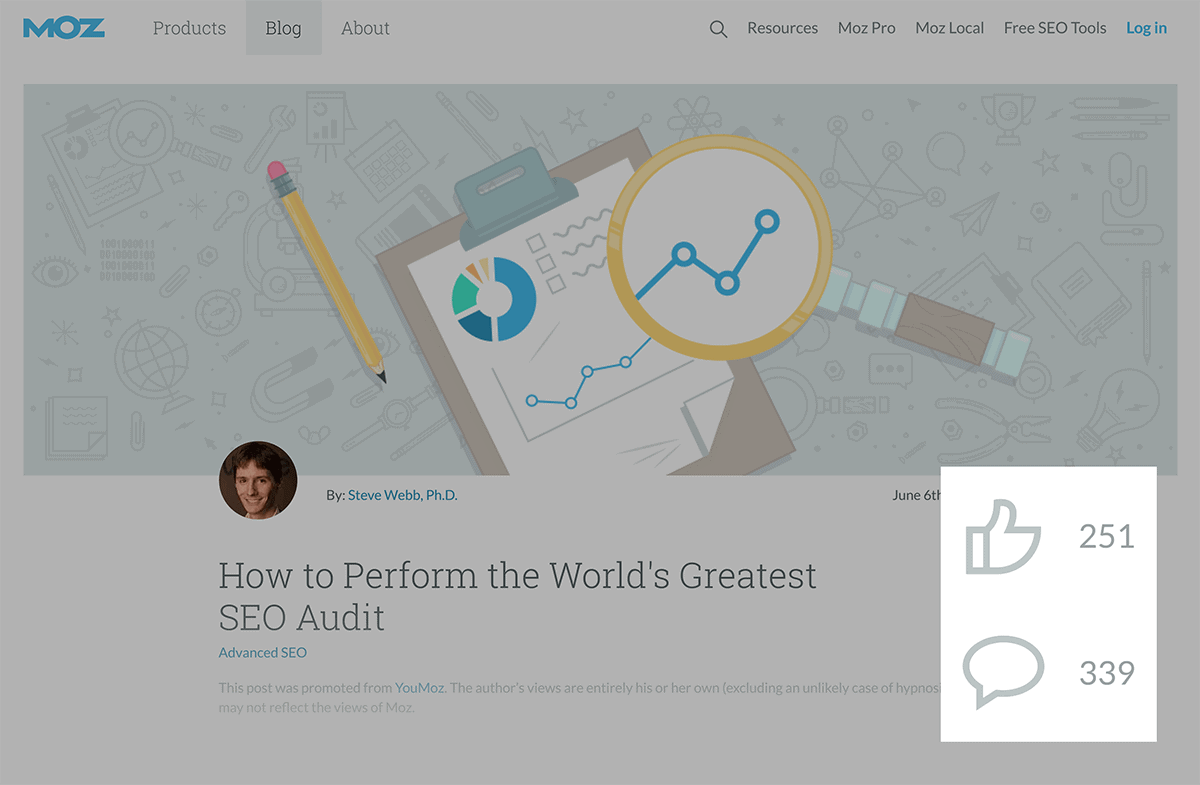 So I created a blog post called: "The 15-Step SEO Audit Checklist".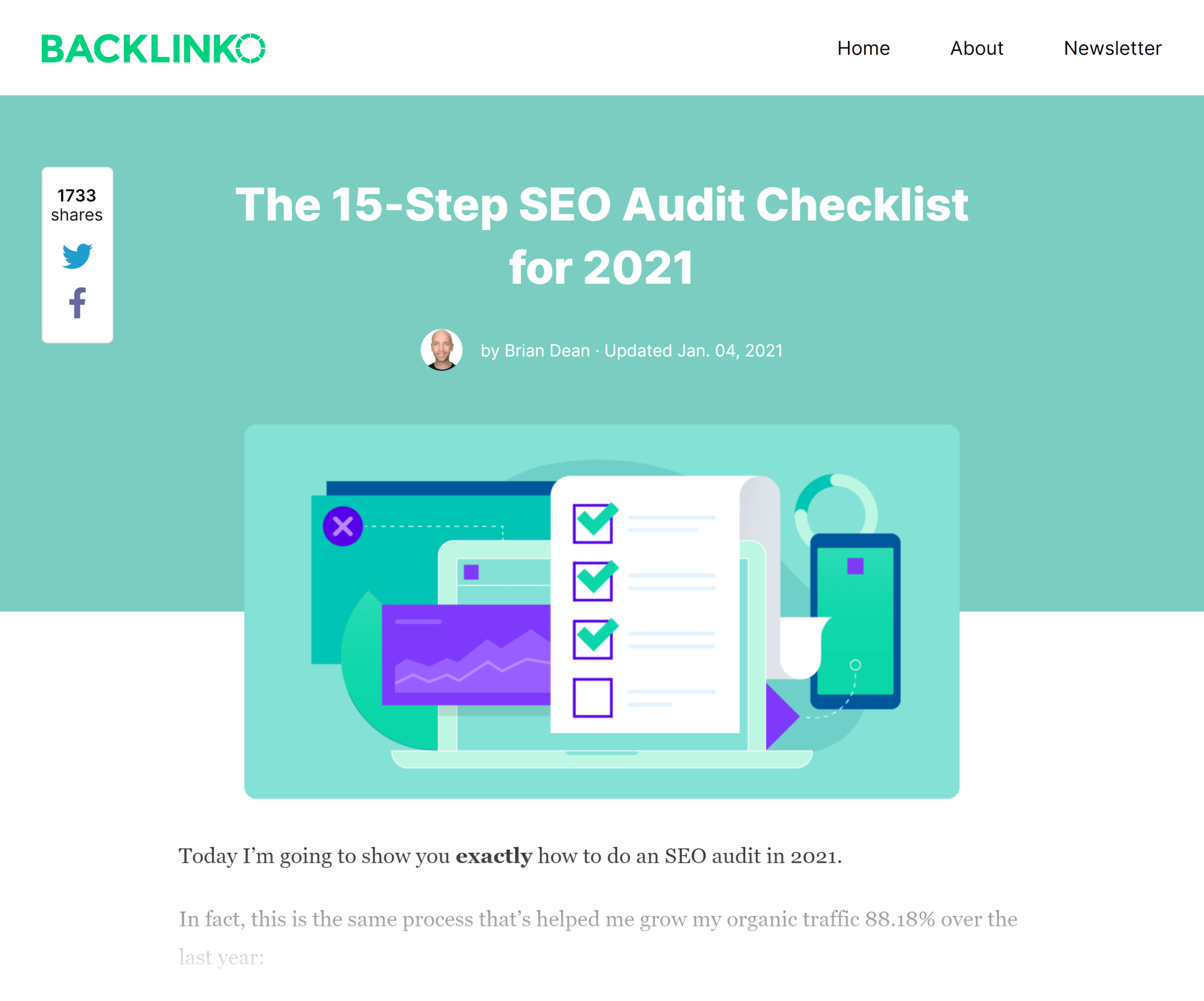 Because this post was based on a proven topic, it was a huge hit on day 1.
And quickly cracked the first page for my target keyword: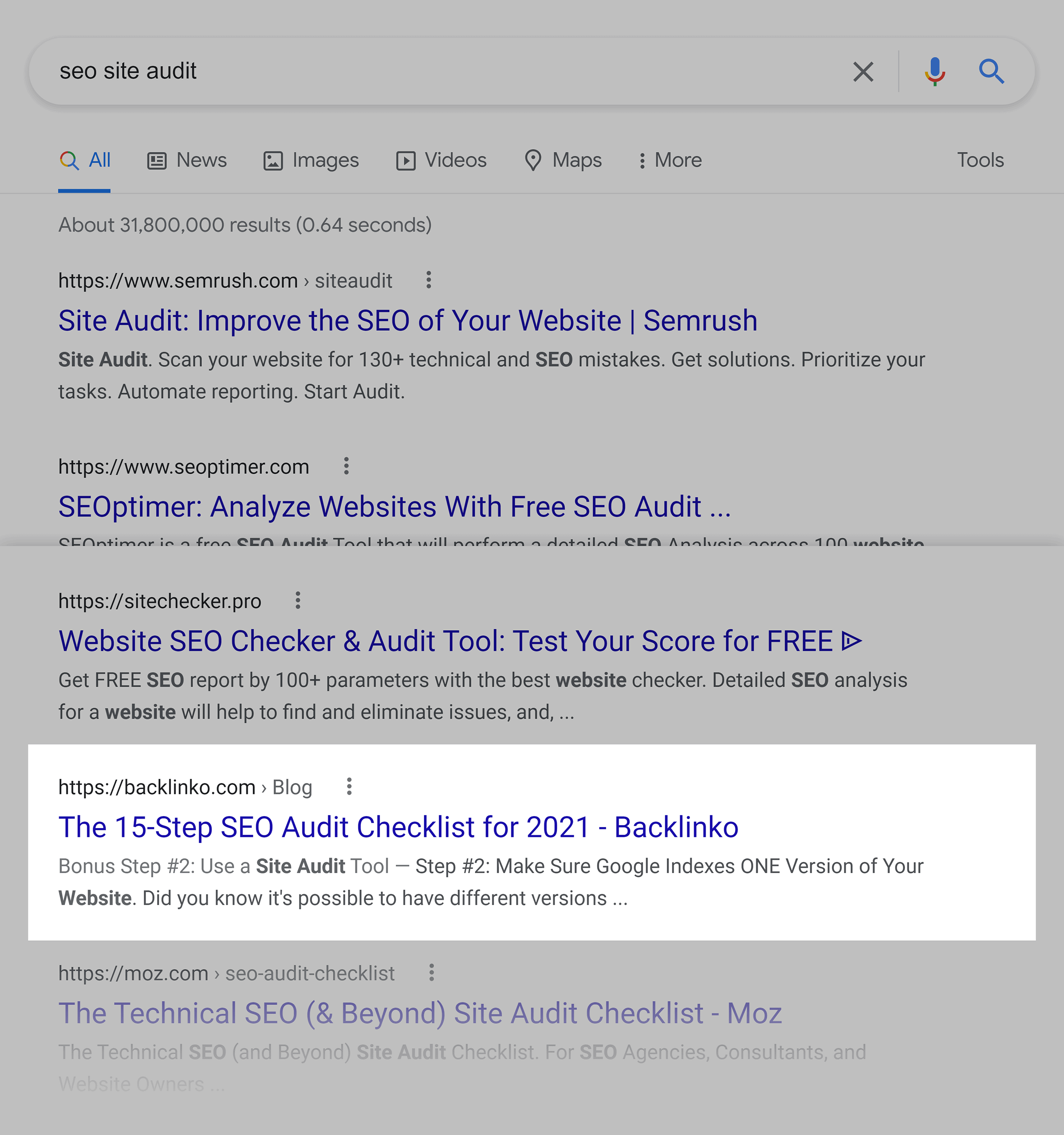 Pro Tip: If one of your competitors has a podcast, check out their episode list on iTunes:
This can reveal some killer topics that you'd be hard-pressed to find any other way.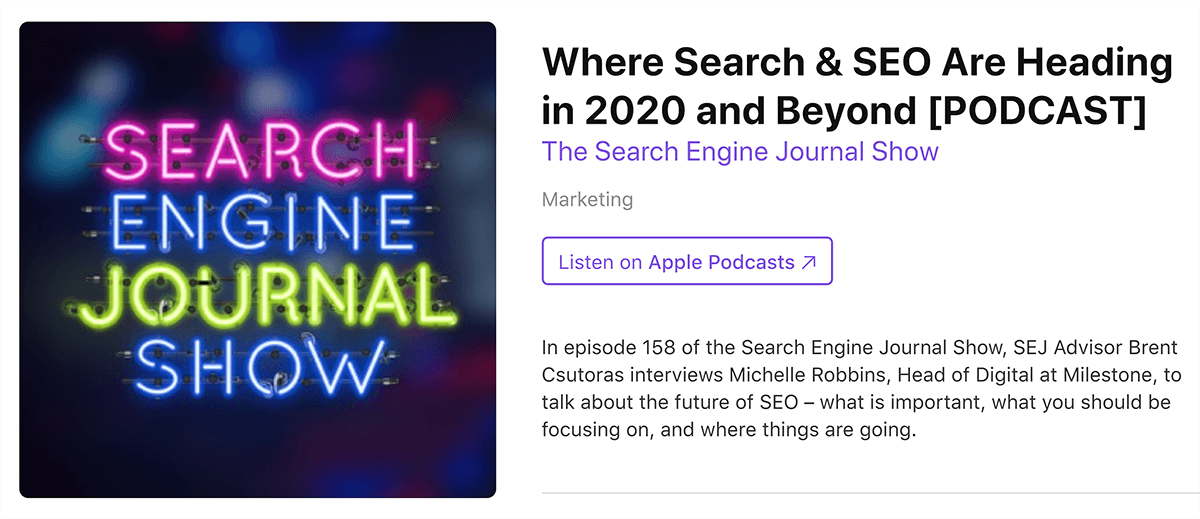 Online Communities
Online communities are GREAT for finding burning questions that your customers have.
For example, when I head over to the Paleo subreddit, I notice lots of questions about dessert: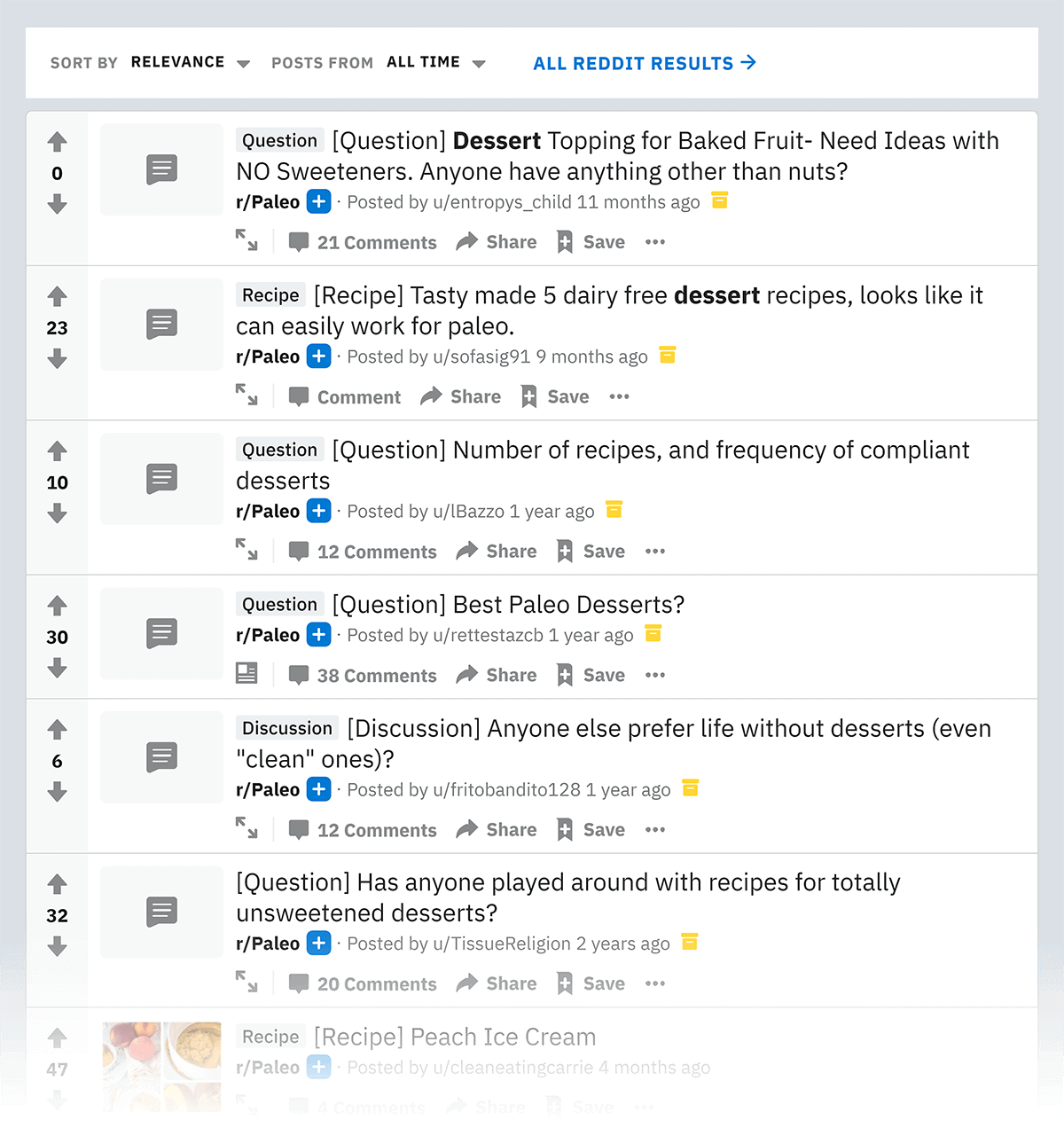 Why is this important?
Most people ask questions on Reddit because they couldn't find their answer on Google.
This means there's a HUGE opportunity for you to swoop in and answer that question with your content.
You can follow this same process using Quora: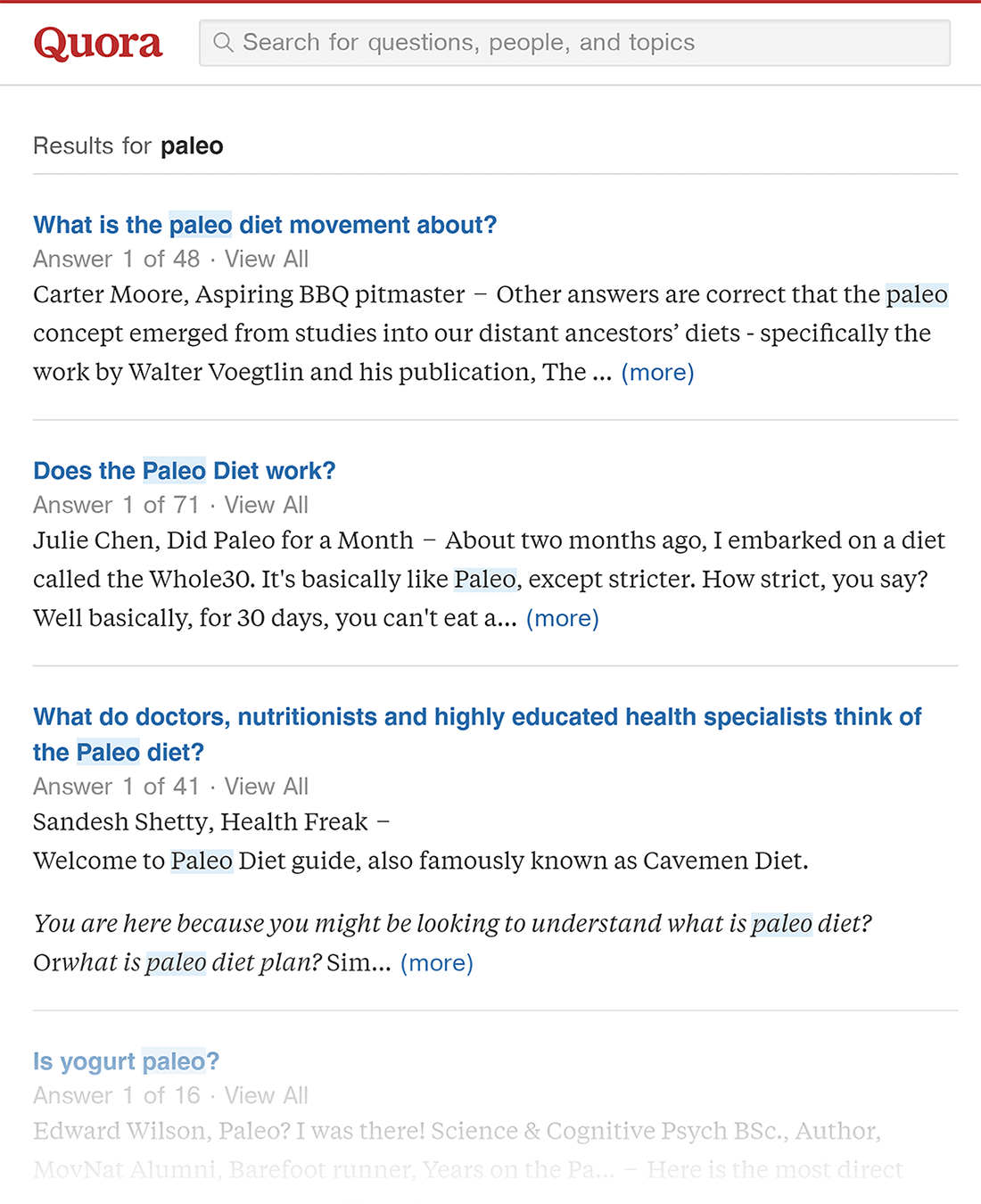 If you want to scale this process, check out Answer the Public.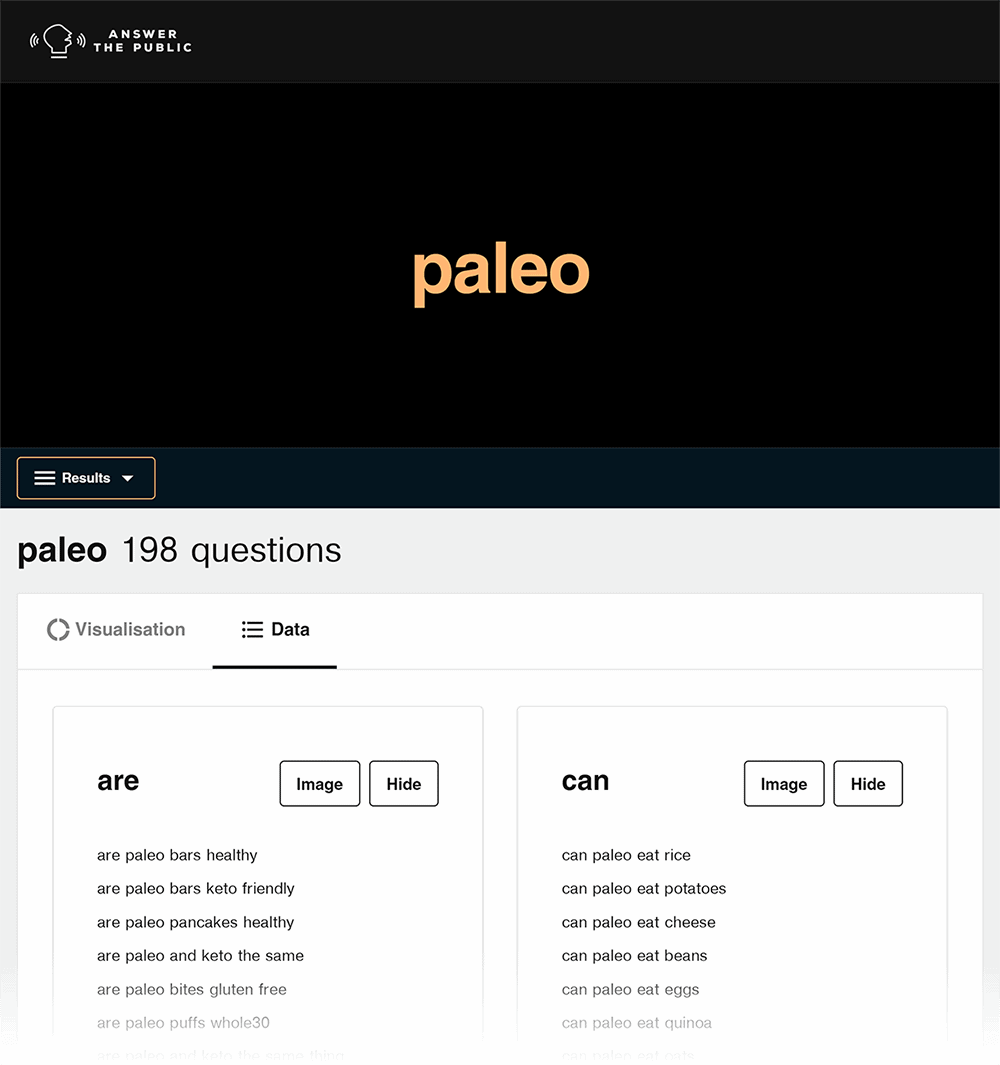 It's a free tool that hands you popular questions that people have around your topic: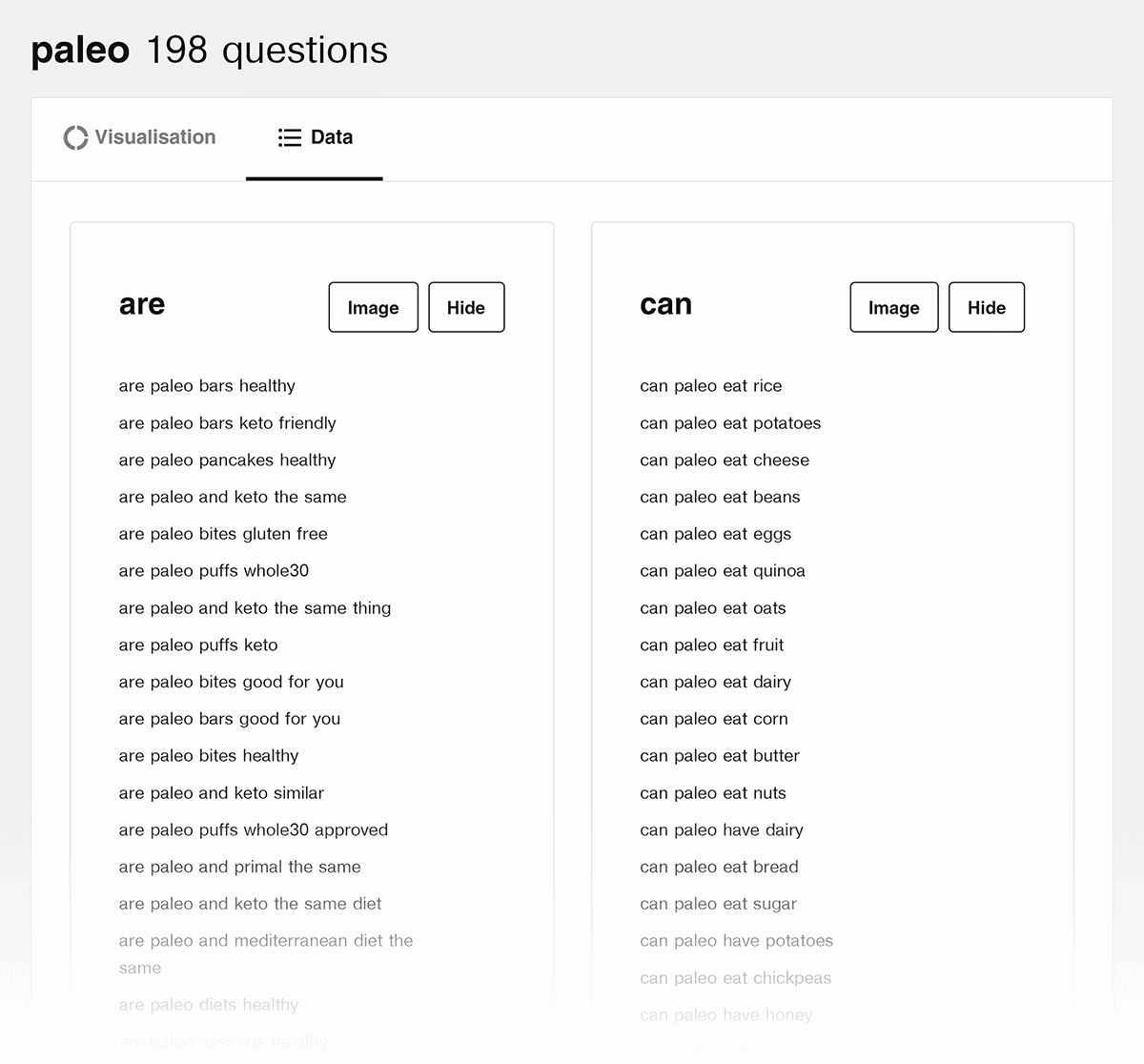 Pro Tip: Check out conference agendas in your industry. People are literally paying (and traveling) to see these talks. So you KNOW these topics are in high demand.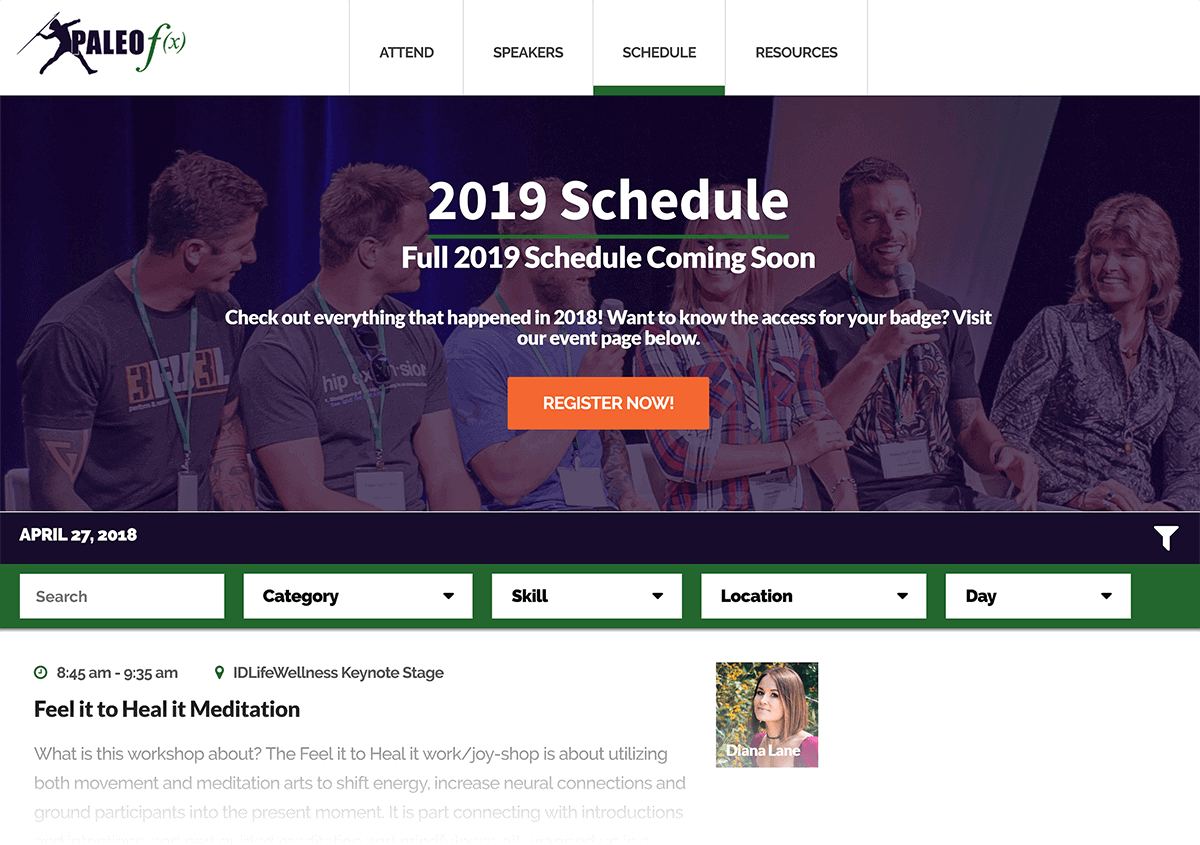 Your Best Content
Here's where you double down on what works.
First, login to Google Analytics and go to "Behavior" → "Site Content" → "Landing Pages":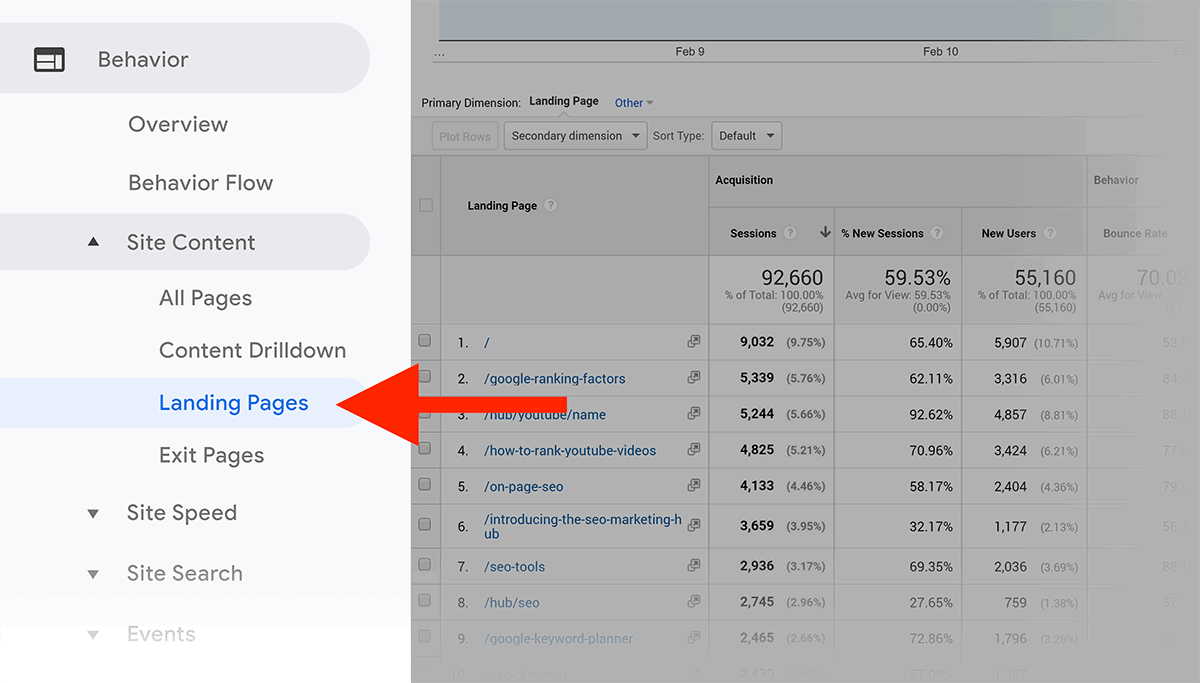 This shows you which pages on your site bring in the most traffic.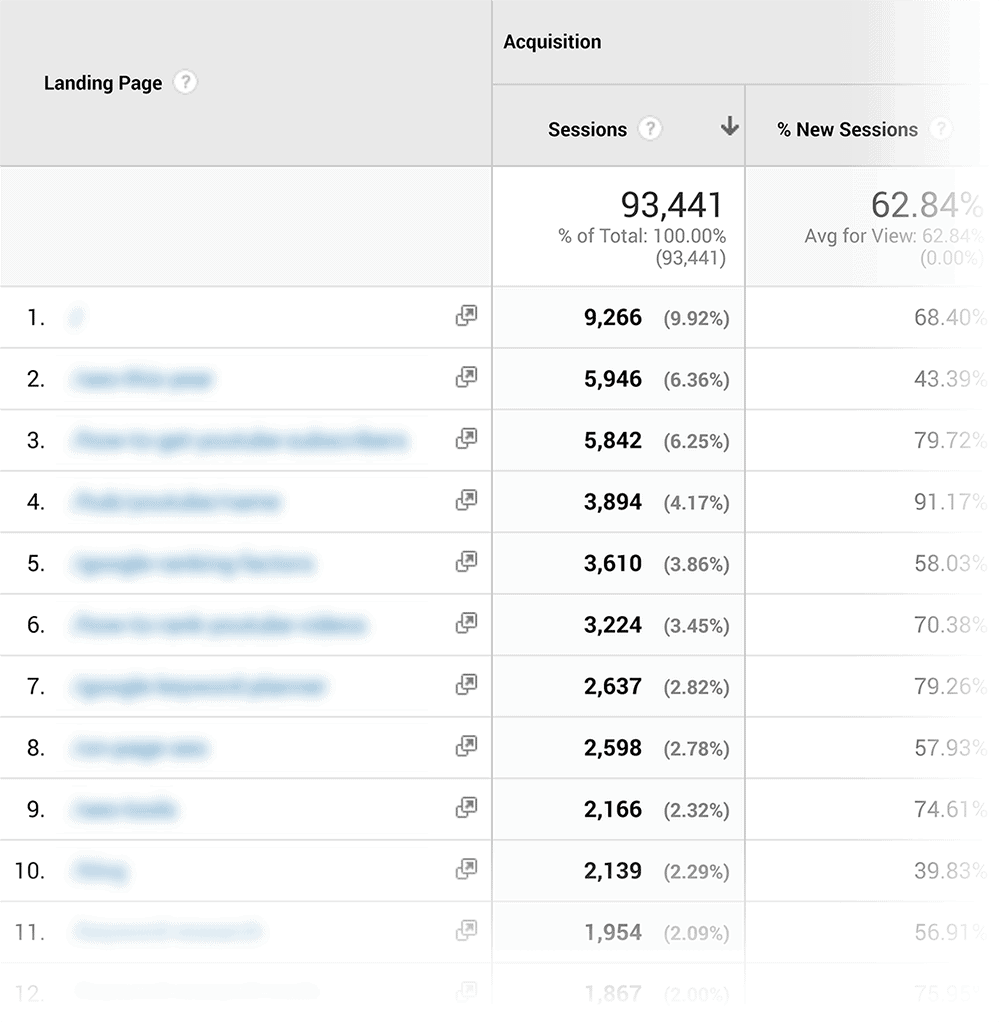 Then, identify what those pages have in common in terms of:
Format
Topics
Author
Writing style
Finally, outline your next piece of content based on what you find.
For example:
Last year I noticed that definitive guides brought in a ton of traffic.
So I decided to publish more definitive guides as content pillars.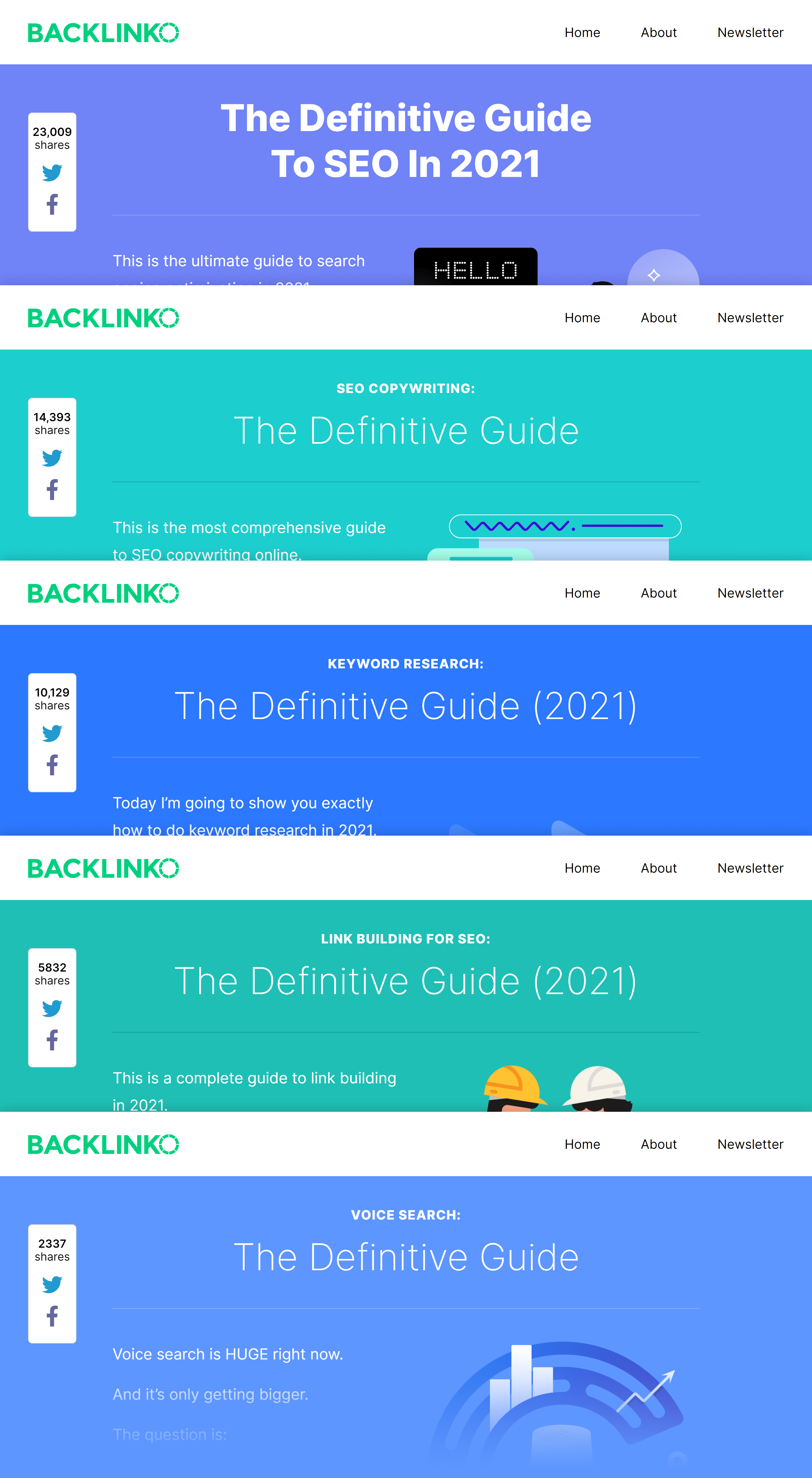 And those new guides helped increase my blog's traffic by 87.91% compared to the year before: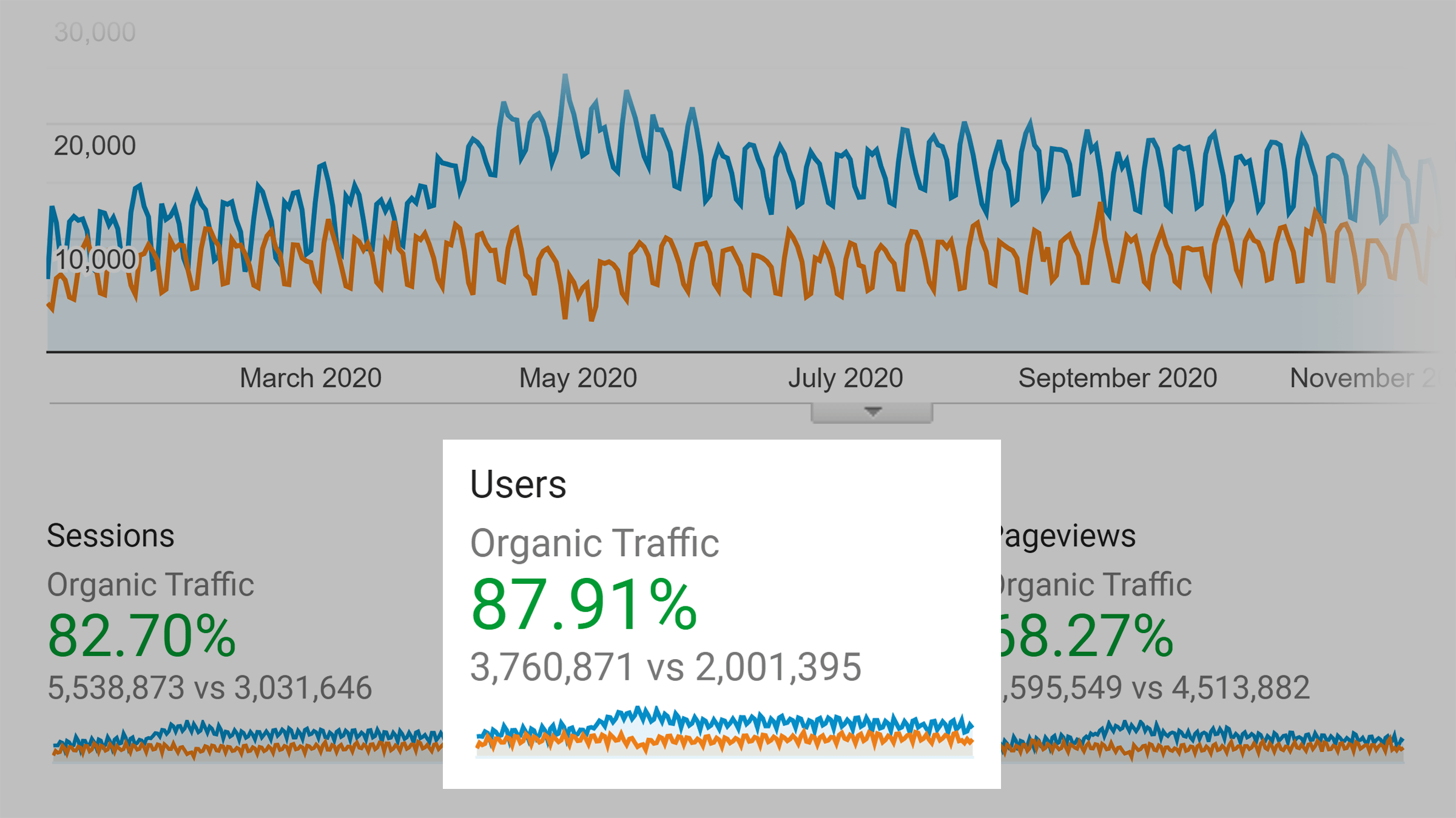 Which leads us to…
Choose a Content Structure and Format
In other words, here's where you decide if you're going to create a:
Blog post
YouTube Video
Native video (for Facebook, LinkedIn, or Twitter)
Lead magnet
Ebook
Infographic
Case study
Podcast
Interactive content
The key here is to choose the type of content that works best for YOU.
Are you an awesome writer? Go with a blog post.
Do you shine on video? Make a video.
Or maybe you're an amazing designer. Whip up a piece of visual content.
I think you get the idea 🙂
In fact:
You can cover the same topic using multiple different formats.
Which can 5-10x the amount of usable content you can create around a single topic.
For example, a few years ago I published this guide to building backlinks: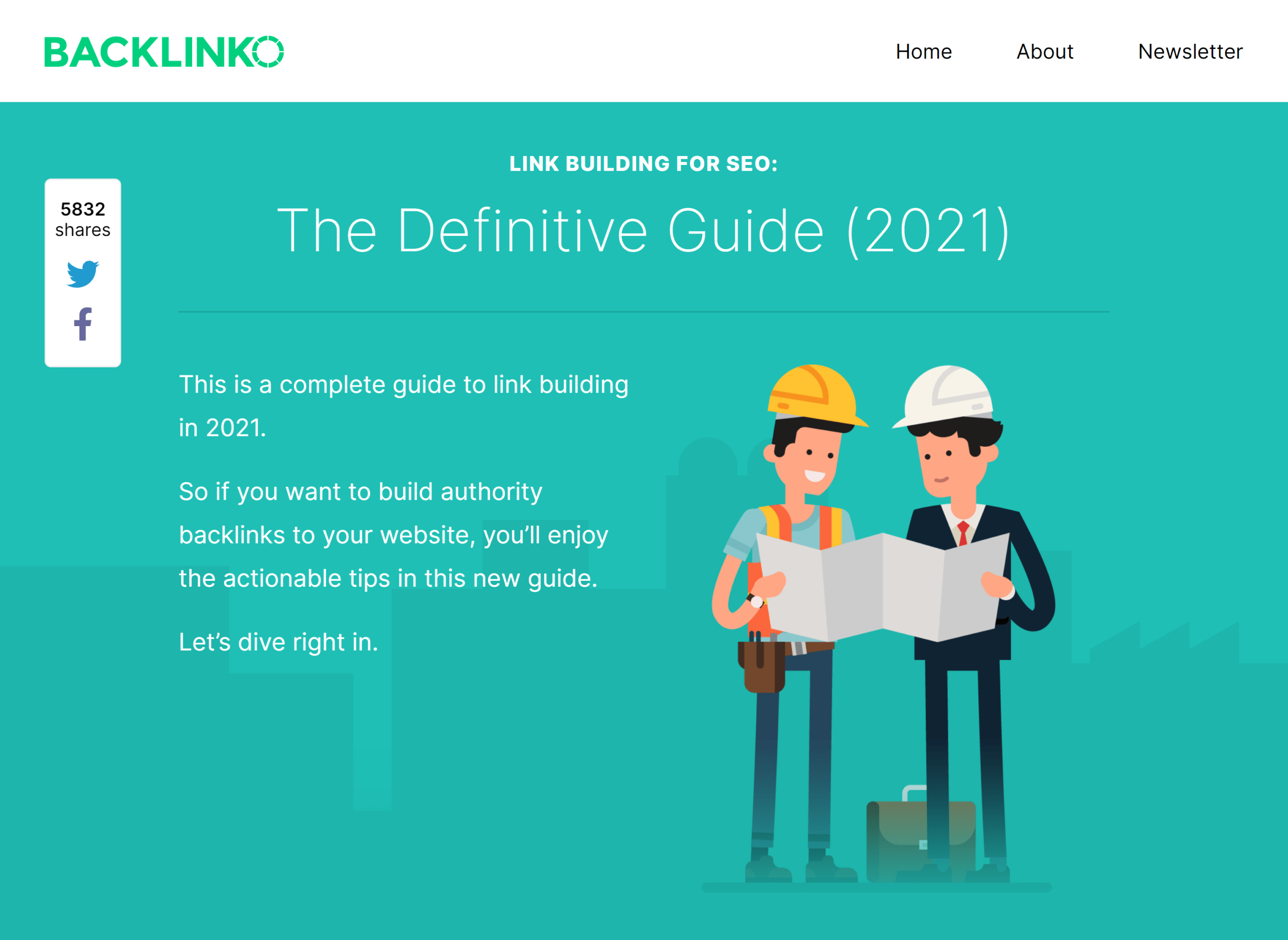 Which did GREAT.
So I made a YouTube video on that same exact topic:
And it racked up 278,532 views: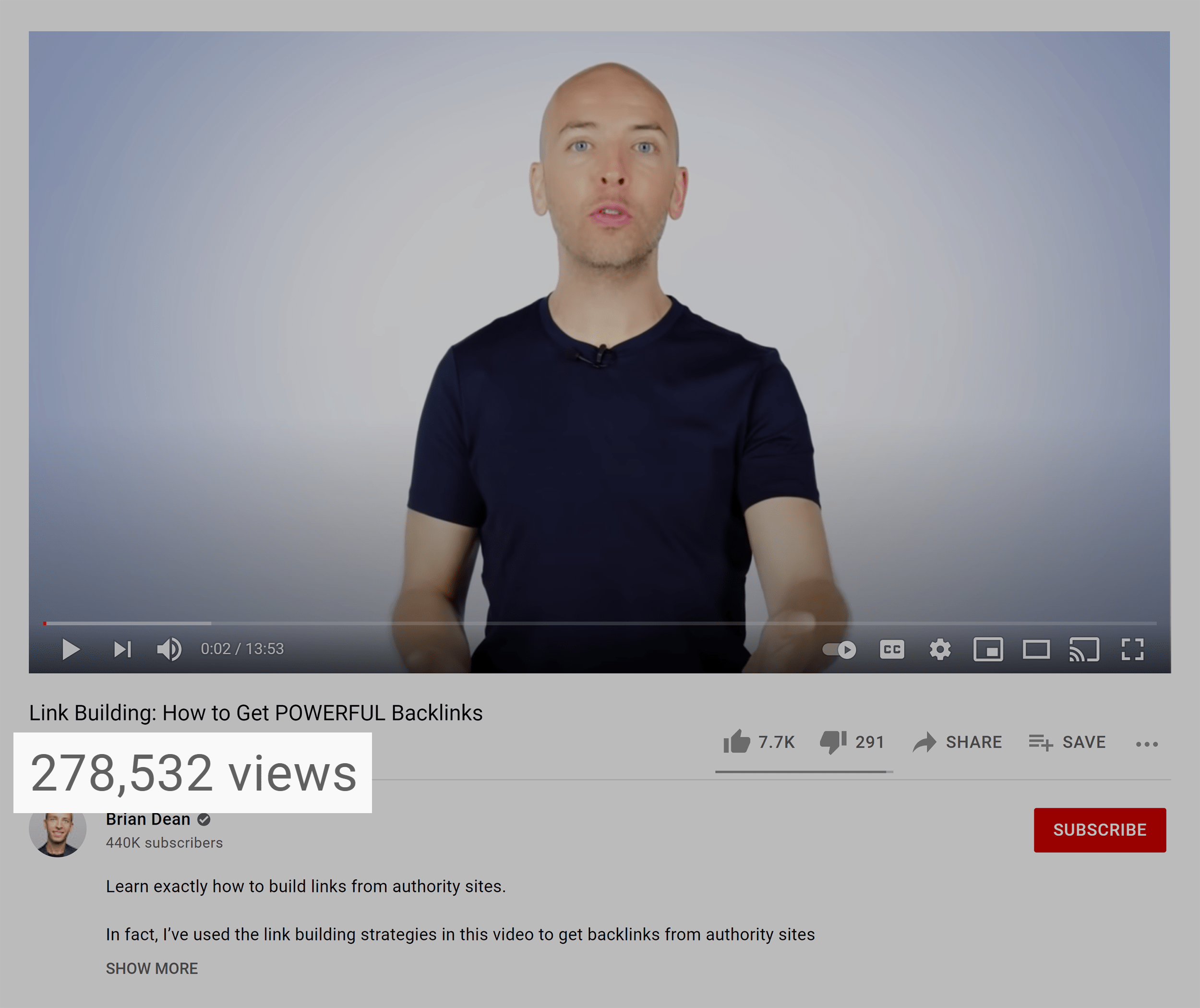 The big takeaway?
There's no "perfect" content format for any topic.
So as long as you choose a format that plays to your strengths, you're good to go.
Focus On Creating Amazing Content
It's harder than ever to for your content to stand out.
According to WordPress, there are 2.49 million blog posts published every day: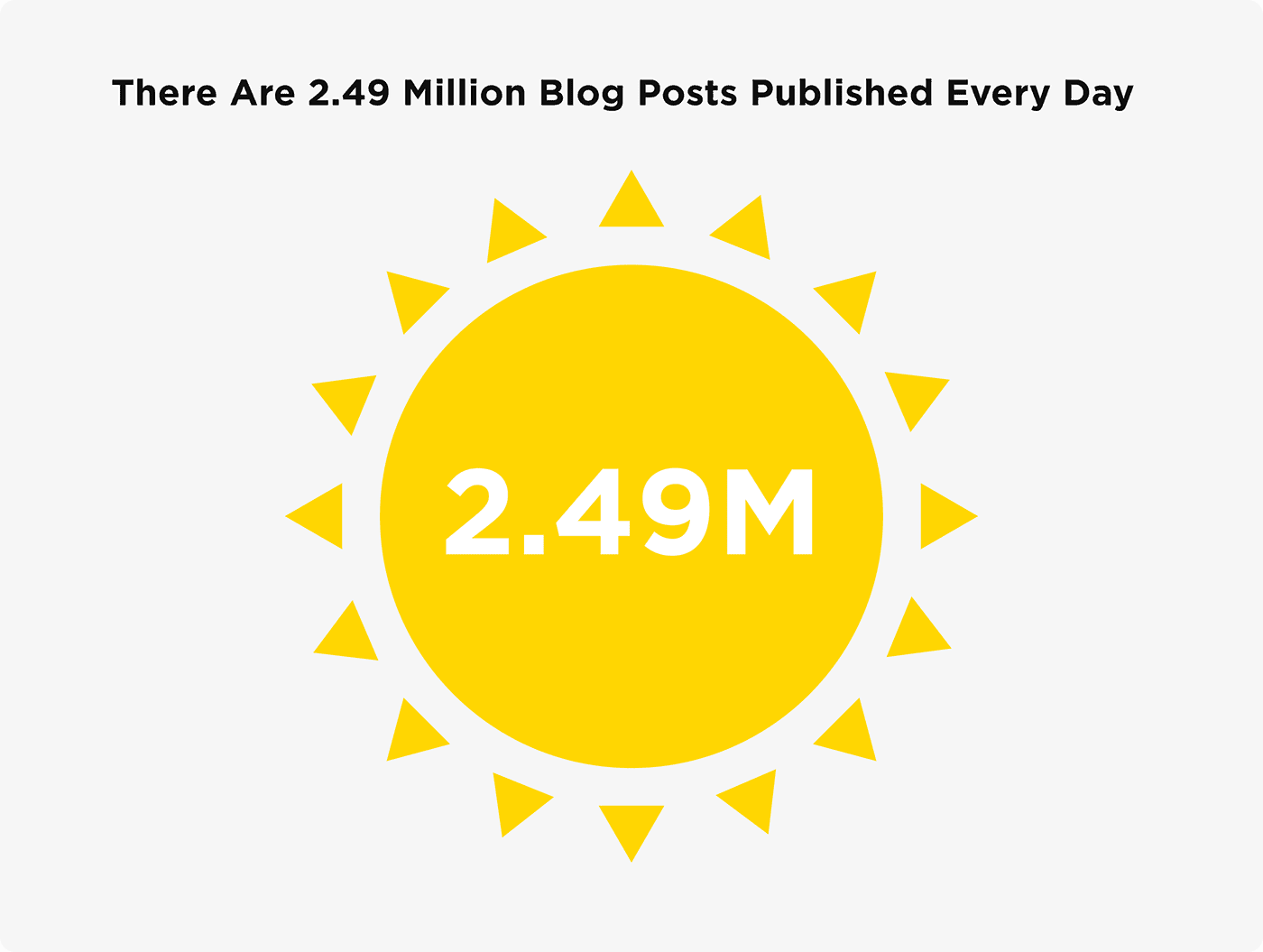 Plus, though content supply is increasing, content demand is flat.
In fact, WordPress reports that pageviews are down again after a short pandemic-induced spike in 2020: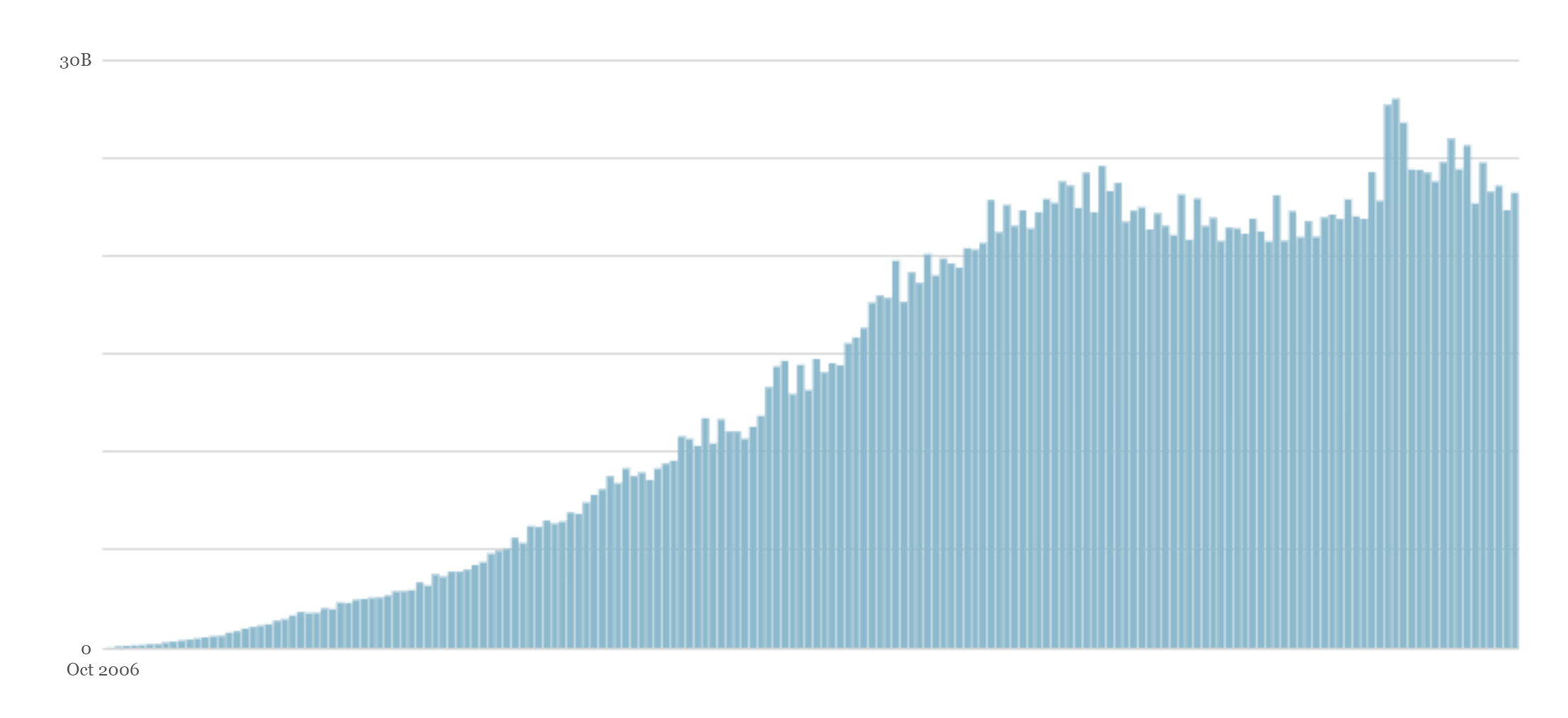 Bottom Line?
If you want to succeed with content marketing today, your content needs to be AMAZING.
Here are a few tips to help you create amazing content.
Professional Design
There's no way around this:
If you want people to read and share your content, it needs to look GREAT.
This is why I go the extra mile to use high-res screenshots: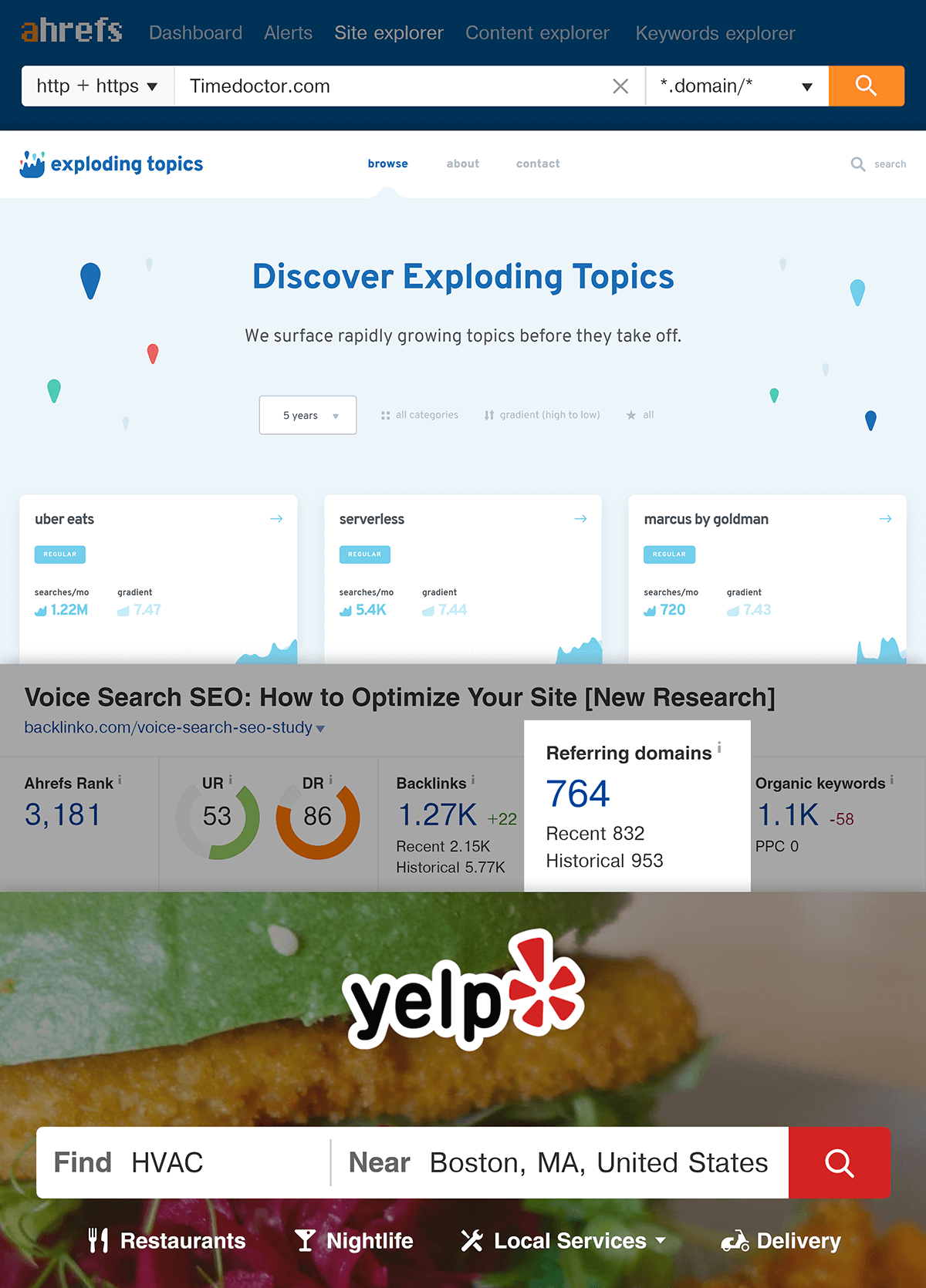 Visuals: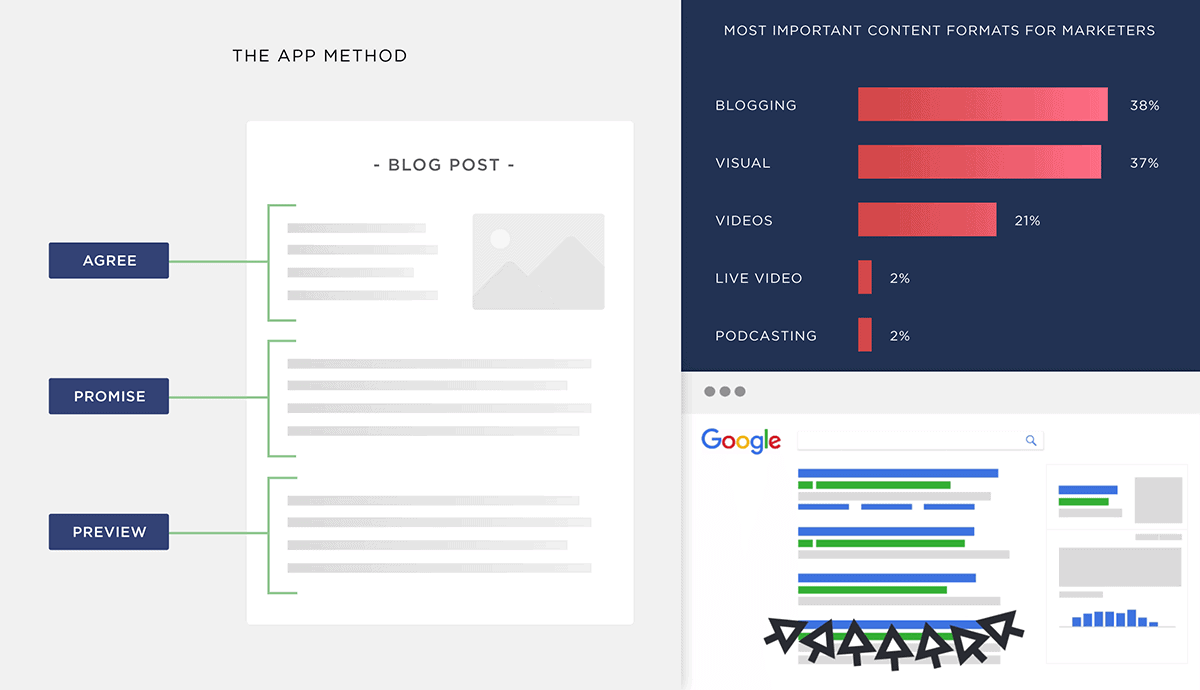 And custom-designed guides: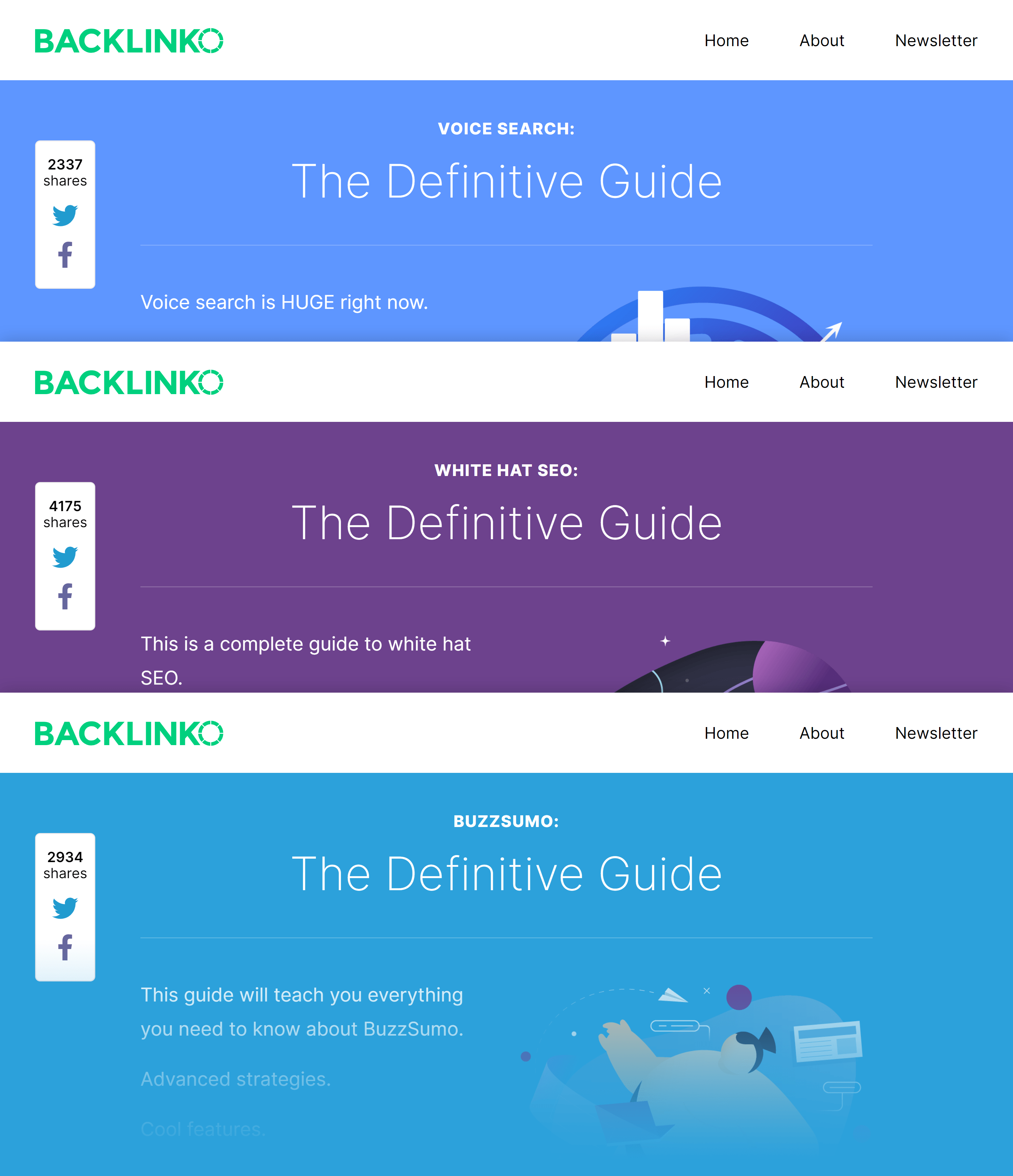 Real Life Examples
When it comes to content, there's one thing I've found to be true almost 100% of the time:
People LOVE examples.
When you hear the words "for example" your brain breathes a sigh of relief. That's because research shows that examples make learning easier.
That's why I include TONS of examples in every post: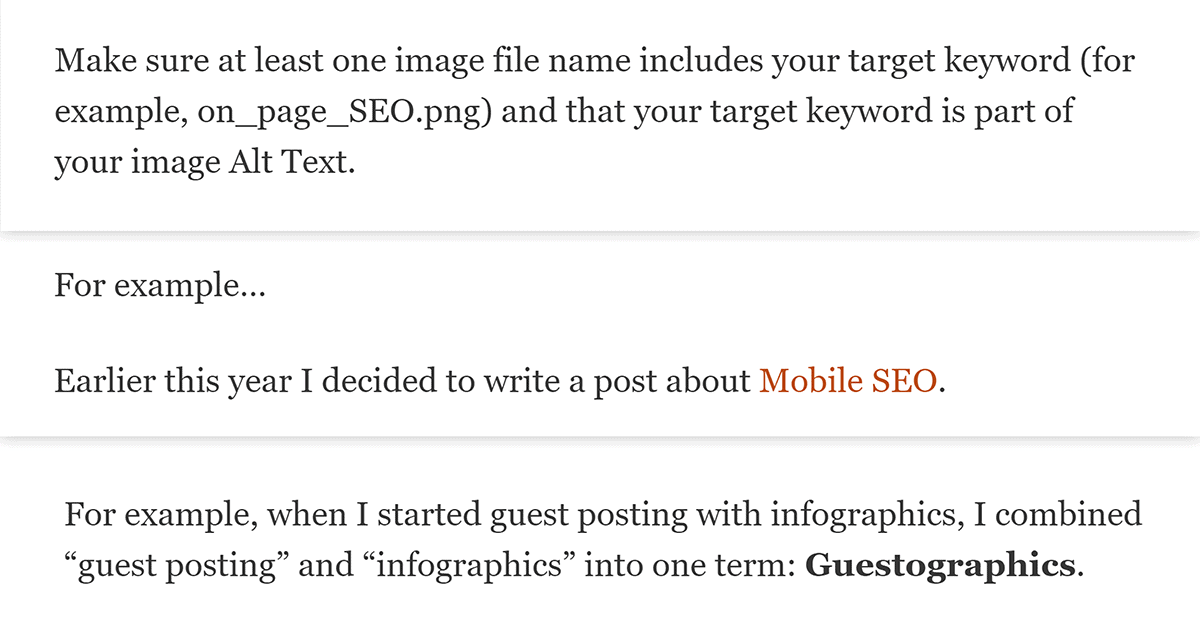 Does adding examples take more work than simply saying, "do this"?
Sure.
Is it worth it?
Definitely.
Written By an Expert
In other words:
Publish content from people who have actually done the things they're writing about.
Or as I like to say:
"If you want an article about how to unclog a toilet, don't hire a freelance writer.
Hire a plumber."
For example, Nerd Fitness quickly grew to be one of the most popular blogs in the fitness space.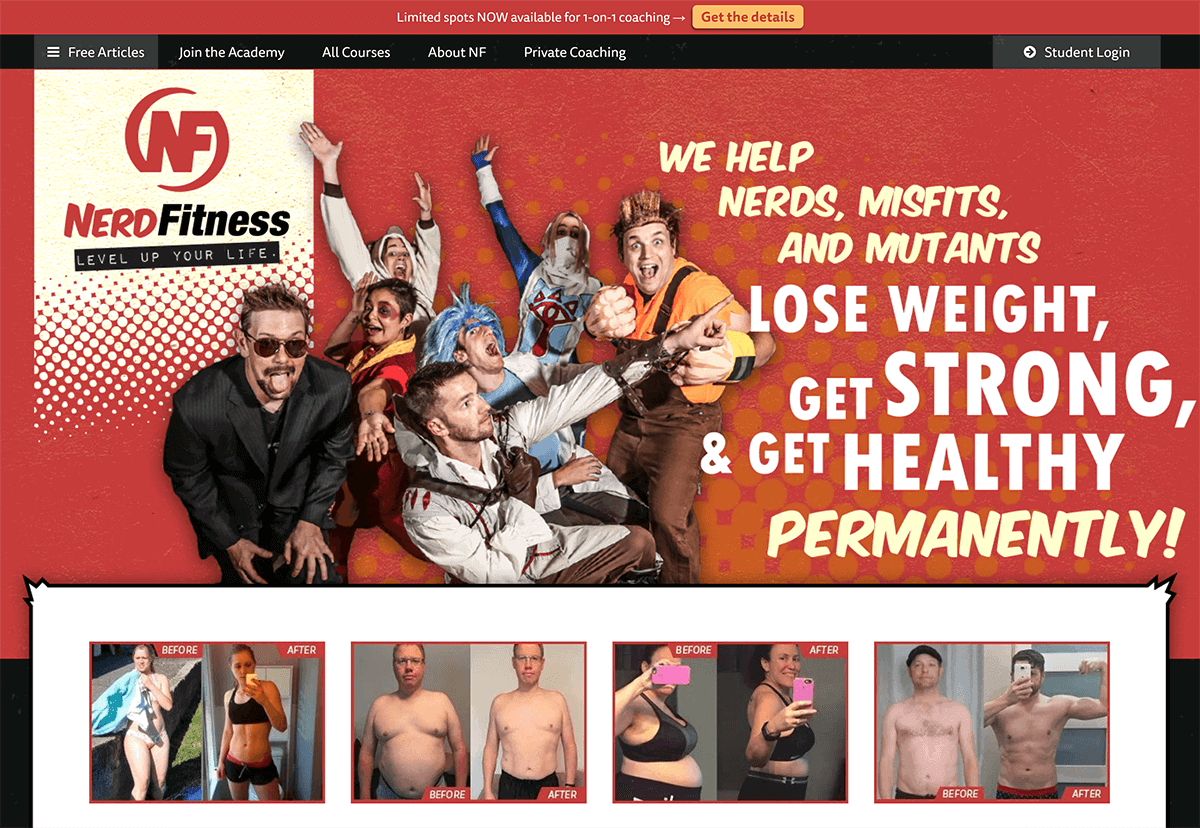 How?
Steve wrote about his personal experience of trying different diets and workout routines: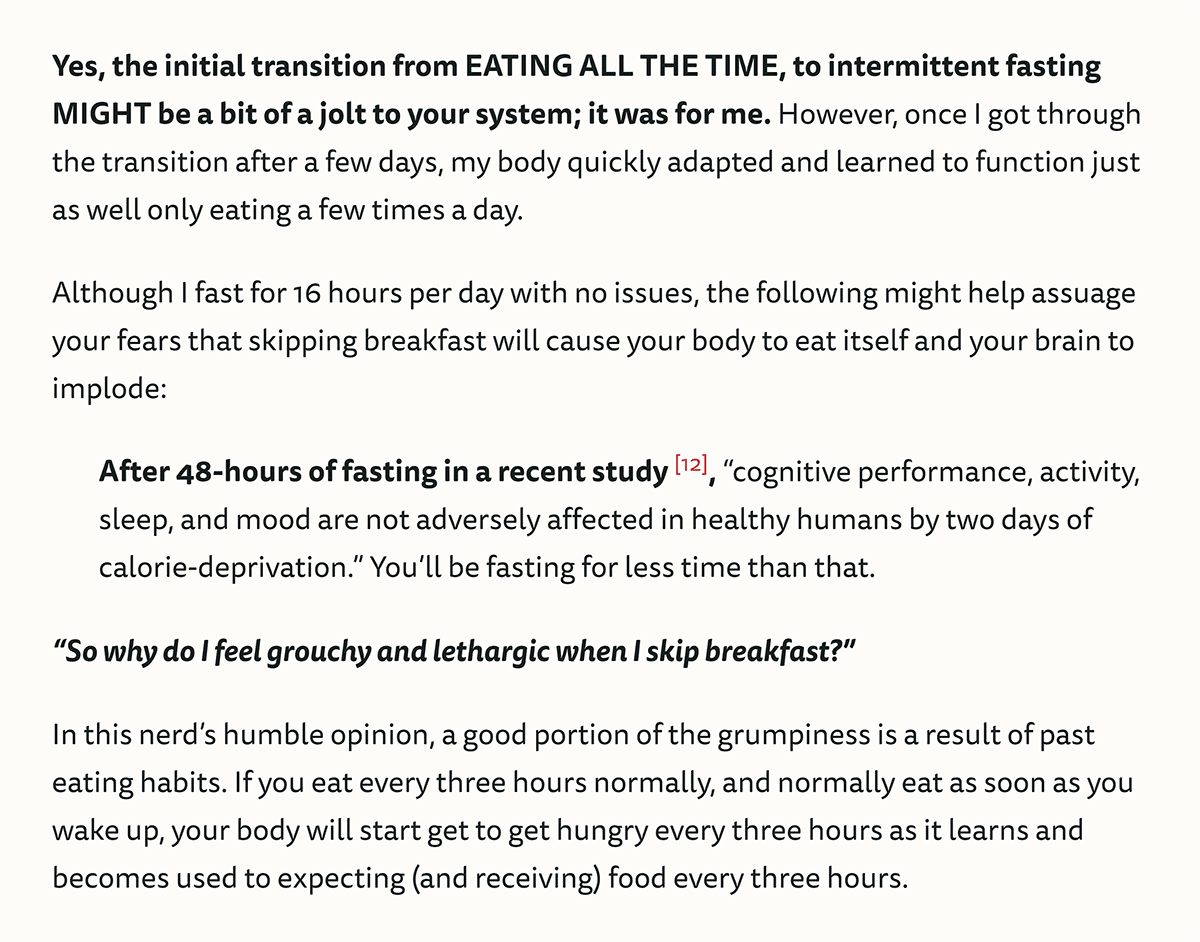 And he filled in any gaps in his knowledge with research from nutrition experts: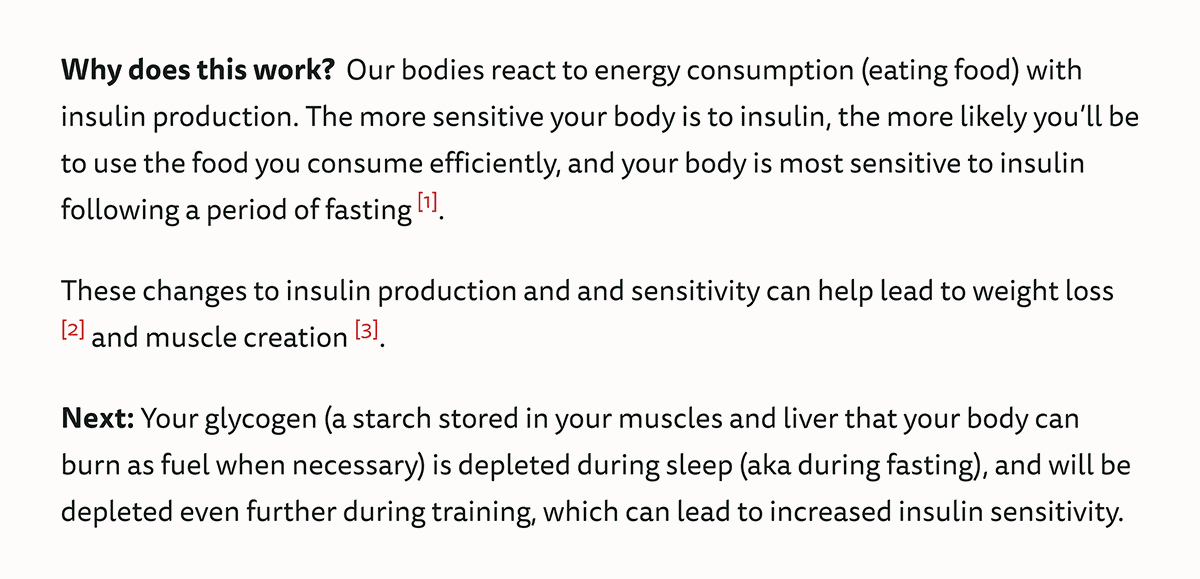 Content UX
When most people think "UX", they think "Software".
But content has a user experience too.
For example, look at this post: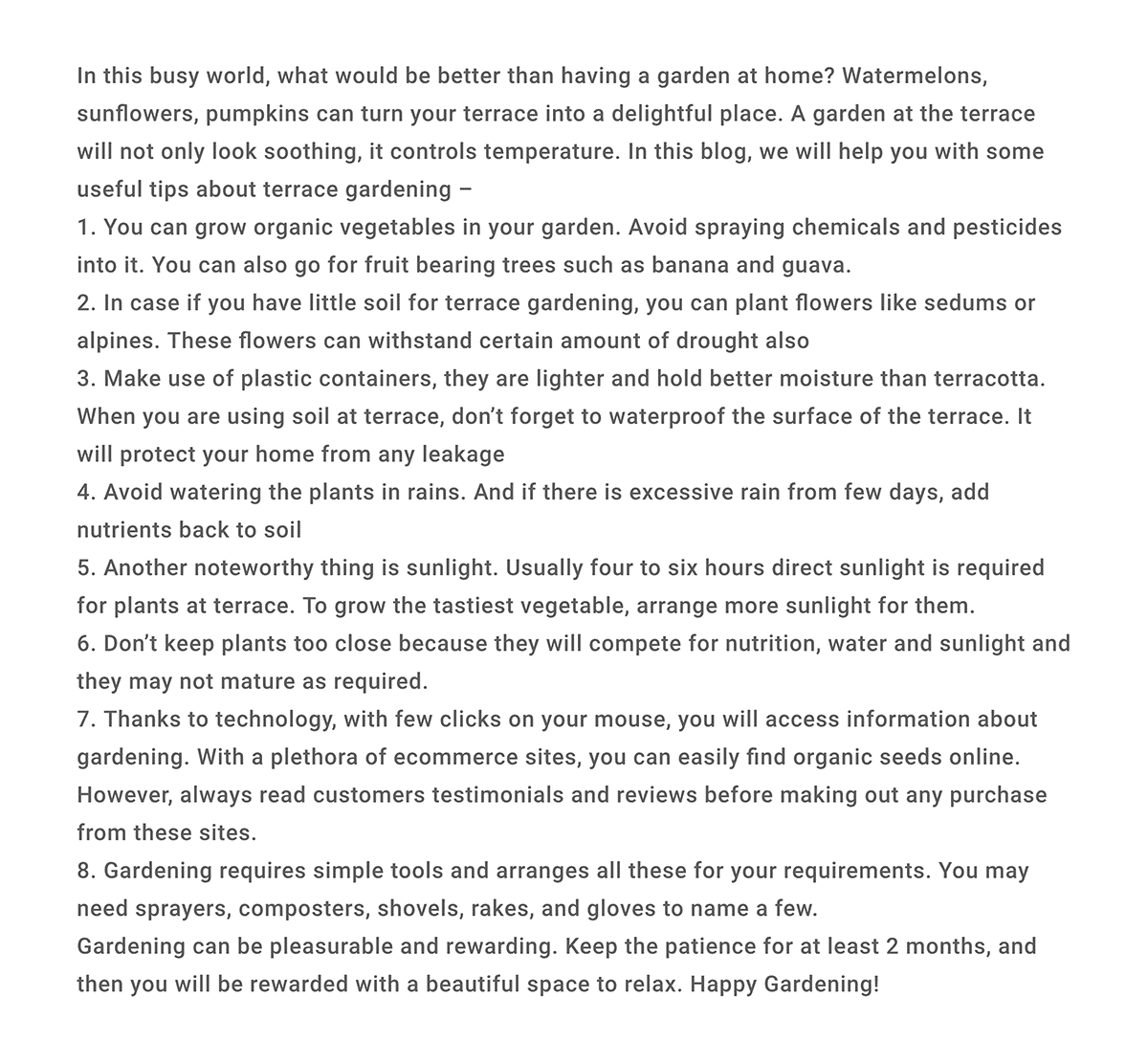 The text is all squished together. Which makes it REALLY hard to read.
That's bad Content UX.
On the other hand, this post uses a big font with lots of white space: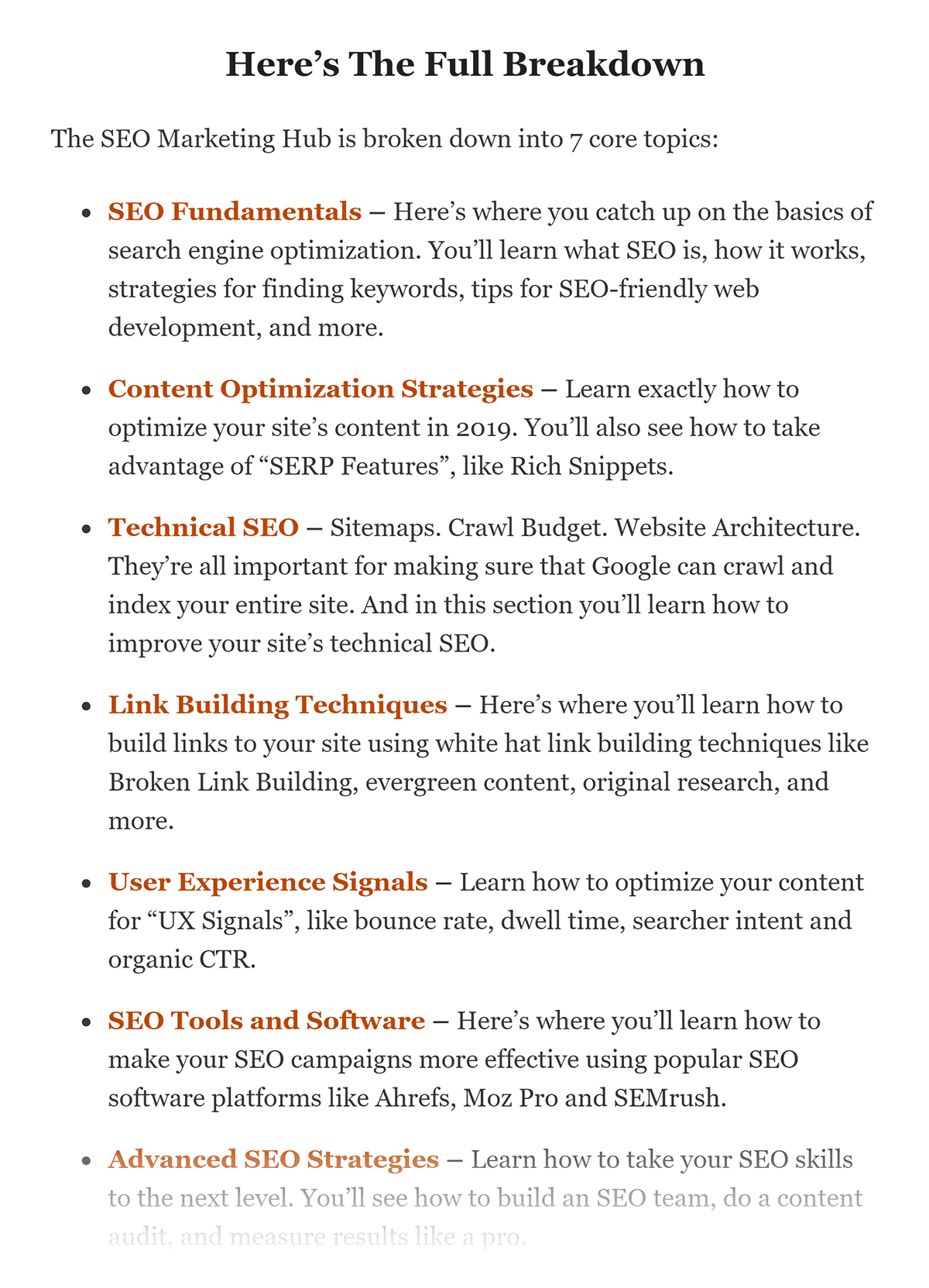 Which makes it easy to read and skim.
That's good Content UX.
And Content UX isn't just for text content.
If you have a podcast, good UX is clear audio.
If you're making a video, good UX is that video's production value.
In short:
Make it EASY for people to consume your content… and it will perform MUCH better.
Optimize Your Content for Search Engines
Next, it's time to optimize your content around a keyword.
Specifically, you want to nail the basics of on-page SEO:
Include your keyword in your title tag
Optimize your title tag for CTR
Use short URLs
Add internal links to other pages on your site
Use external links
Format your content for readability
Here's a video that walks you through each of these steps in detail:
Promote Your Content
Promotion is a key part of any content strategy.
The question is: how do you promote your content the right way?
Here are a few simple strategies.
Email Newsletters
This is HUGE.
An email list is the #1 content promotion tool on the planet. Period.
In fact, there isn't even a close second.
Remember:
Your subscribers are made up of people that LOVE your stuff.
In other words:
They're people that are very likely to spread the word about your content.
That's why I share most of my posts with my email subscribers: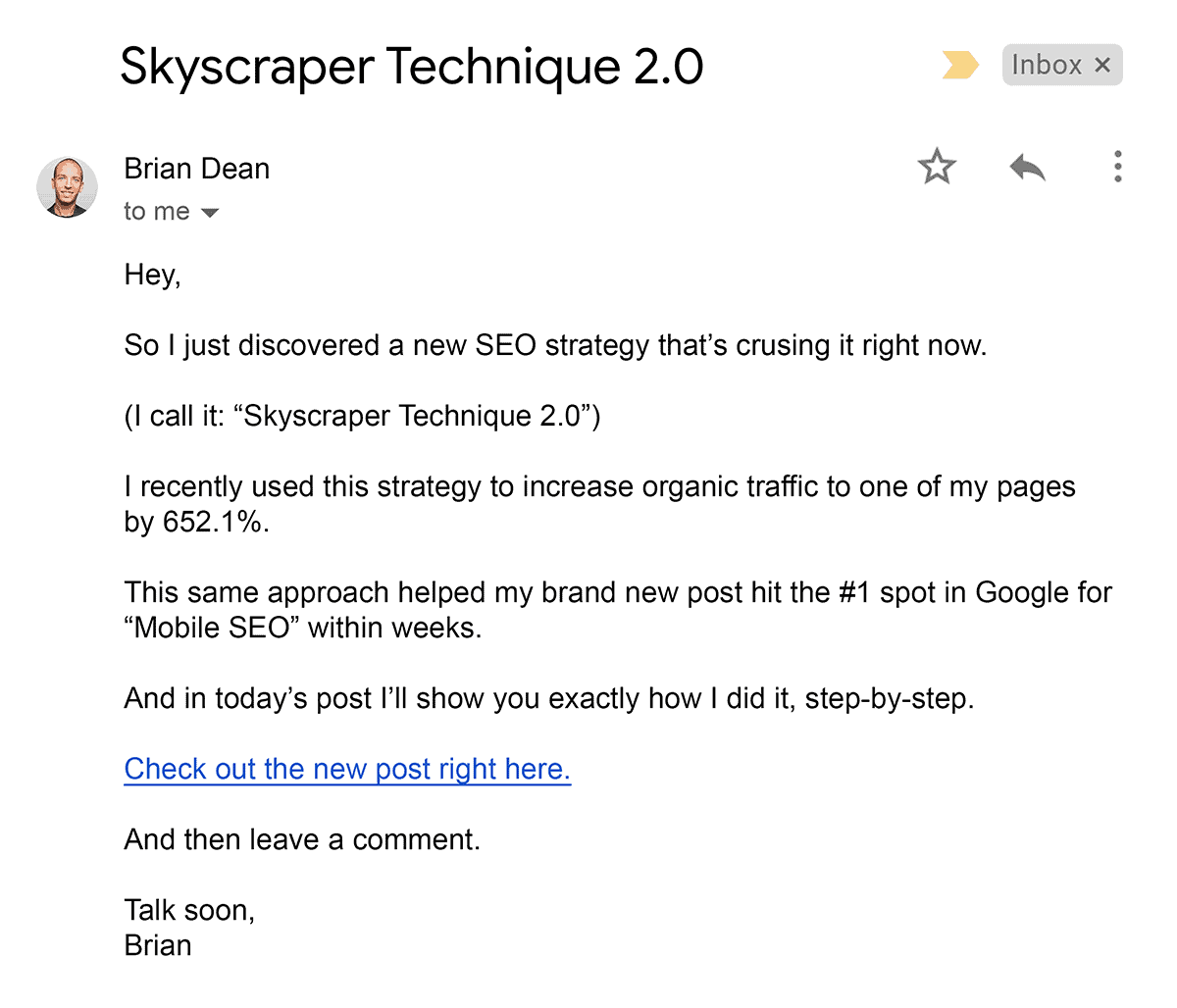 As you can see, my email doesn't look like a stuffy corporate newsletter.
In fact, my email looks like it could be from a friend.
This is EXACTLY how you want your emails to look.
So, how did it do?
That single email generated 14,067 total visitors: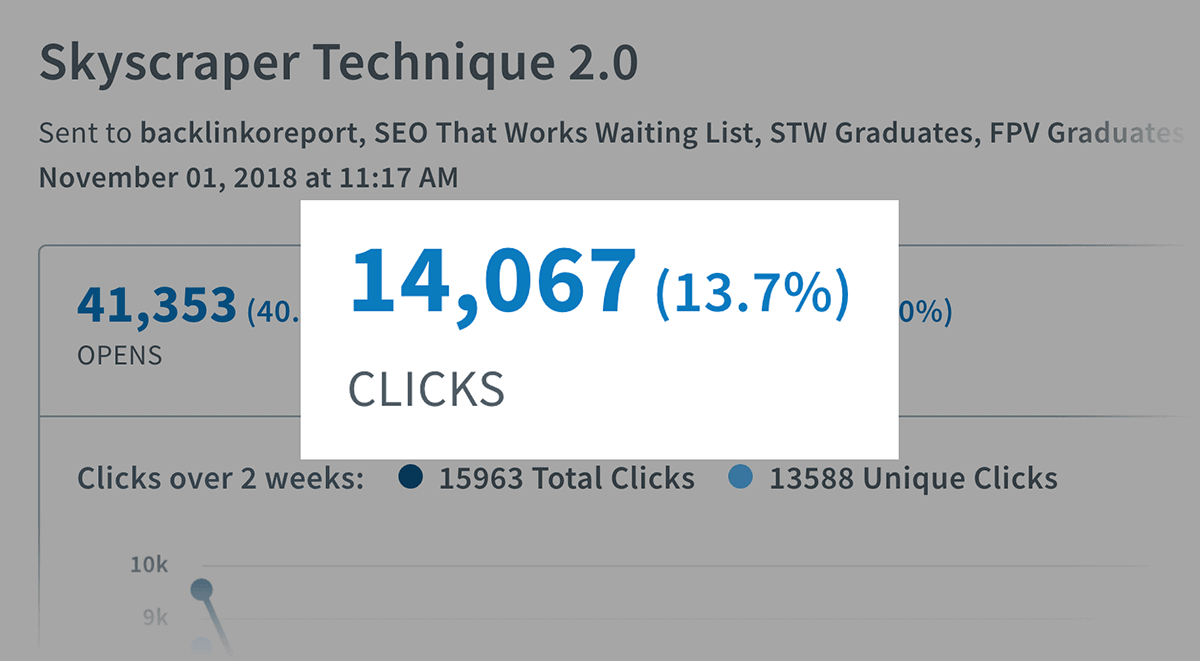 Nice!
Content Roundups
In case you're not familiar with them, roundups are posts that curate (or "roundup") awesome content from the week.
The best part?
There are roundups in almost every niche.
For example, this is a roundup from the wine niche: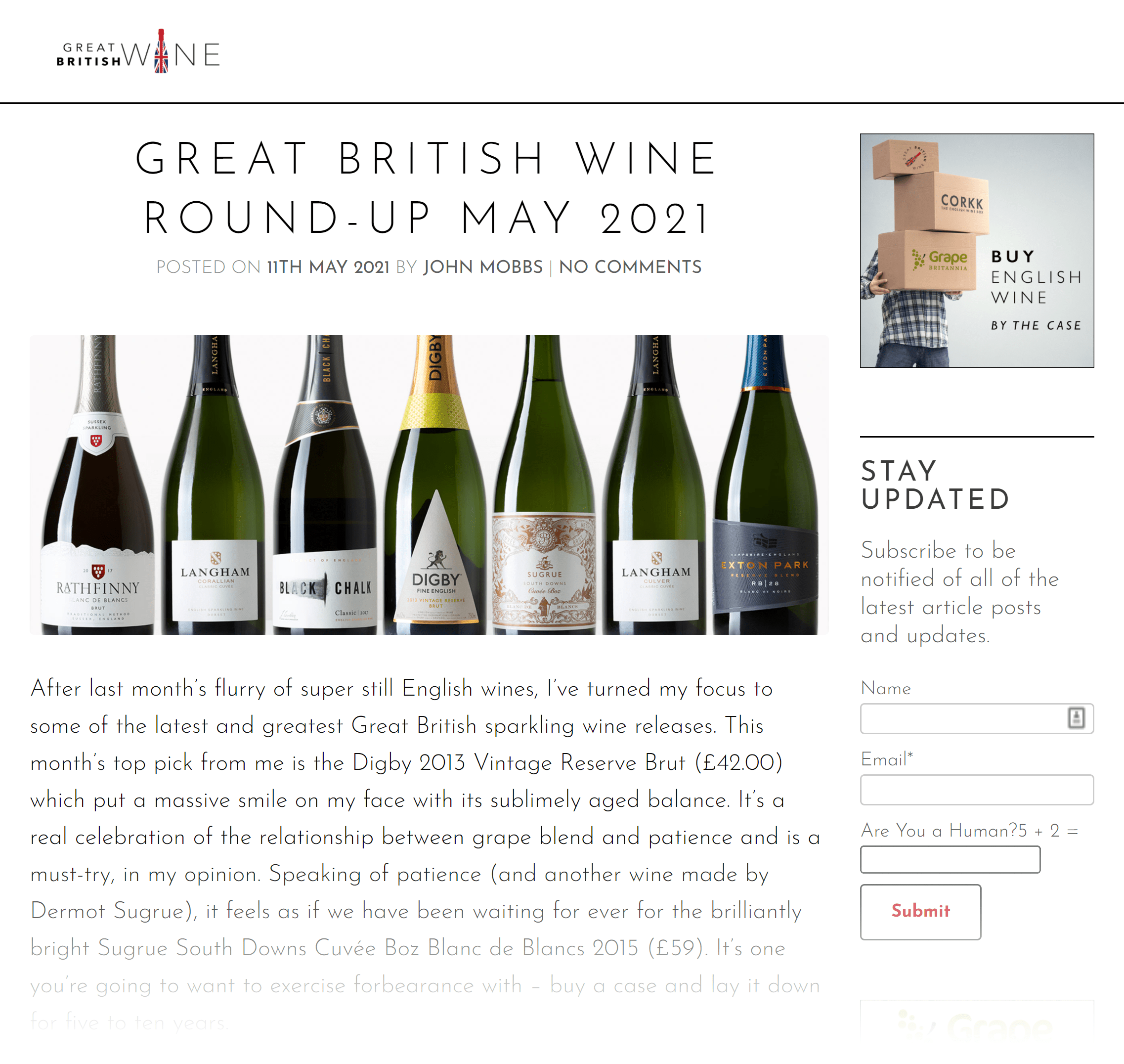 Here's why promoting your content to link roundups works so well:
Your pitch actually makes their life easier (yes, really).
I'll explain…
Roundup curators struggle to find content to include in their roundup.
And when you suggest your new post, you deliver awesome content on a silver platter.
This means there's no arm twisting required to get a link.
For example, here's a roundup that linked to me few years ago:

This short video goes into the step-by-step process:
Paid Content Promotion
Specifically: Facebook Boosted Posts.
I've spent thousands on Facebook ads over the last few months.
And the #1 lesson I learned is this:
Retargeting is LEGIT.
For example, a while ago, I recently boosted this Facebook post: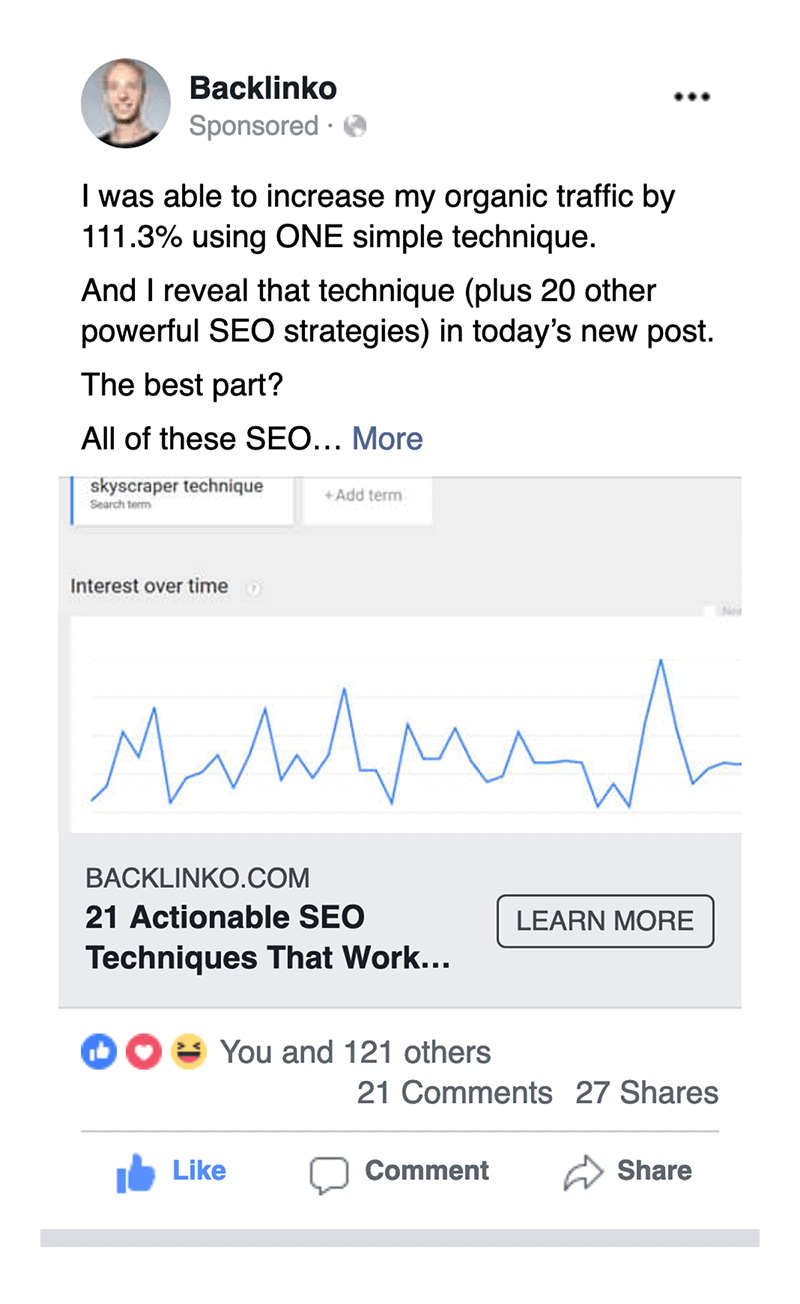 And because I targeted people that recently visited Backlinko, I only paid 67 cents per click: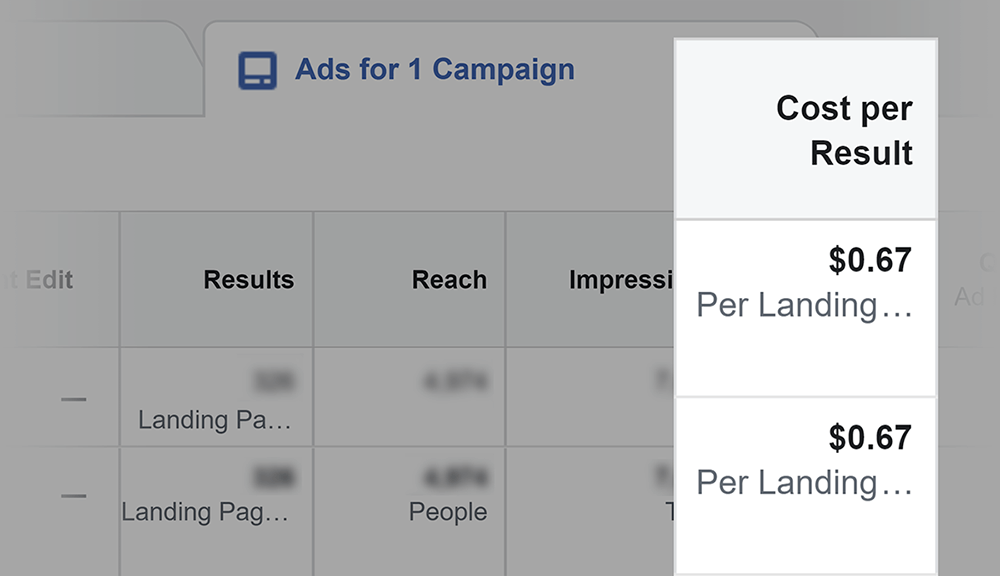 Nice.
Track and Measure Performance
Now it's time to see how well your content strategy is working.
The question is:
How do you know if your content "worked"?
Take a look at these key metrics:
Traffic
At the end of the day, the point of content marketing is to get more traffic.
So if your content only brings in a handful of visitors, it's time to switch things up.
That said:
Content marketing and SEO can take time to kick in.
For example, look at the traffic numbers from the early days of Backlinko:

As you can see, it took about 6 months for things to really take off.
And if I gave up early on because content "wasn't working", I wouldn't have seen the huge traffic spike that got me going:

Backlinks
Sometimes you publish content for the sole purpose of getting backlinks.
(In other words: linkbait.)
For example, I published this voice search SEO study.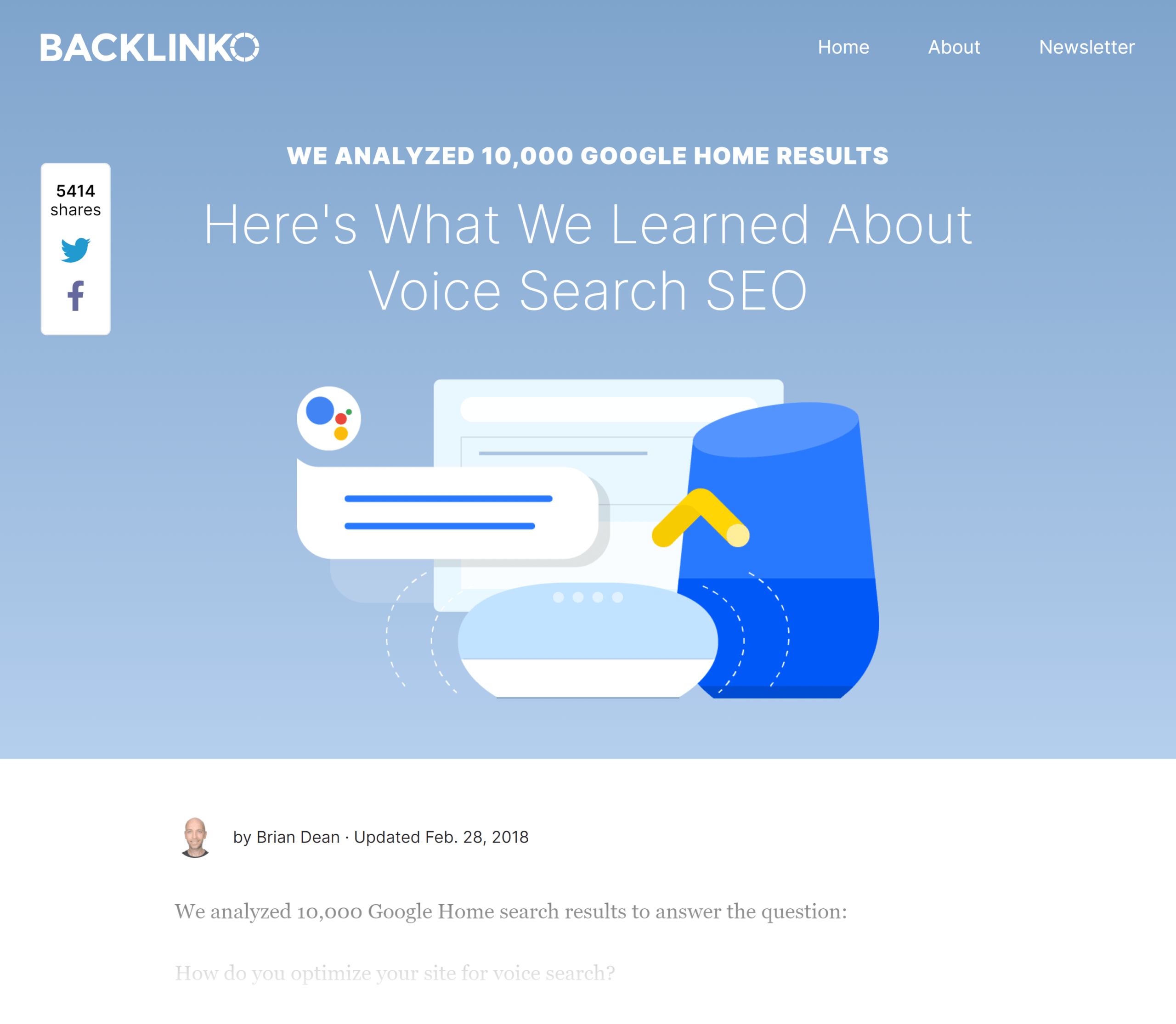 My #1 goal with that post was to get more backlinks.
So even though that post doesn't bring in much traffic…

…it's been linked to 3,900 times to date:

Including some heavy hitters (like Forbes):

And these backlinks help boost my rankings for all of the other pages on my site.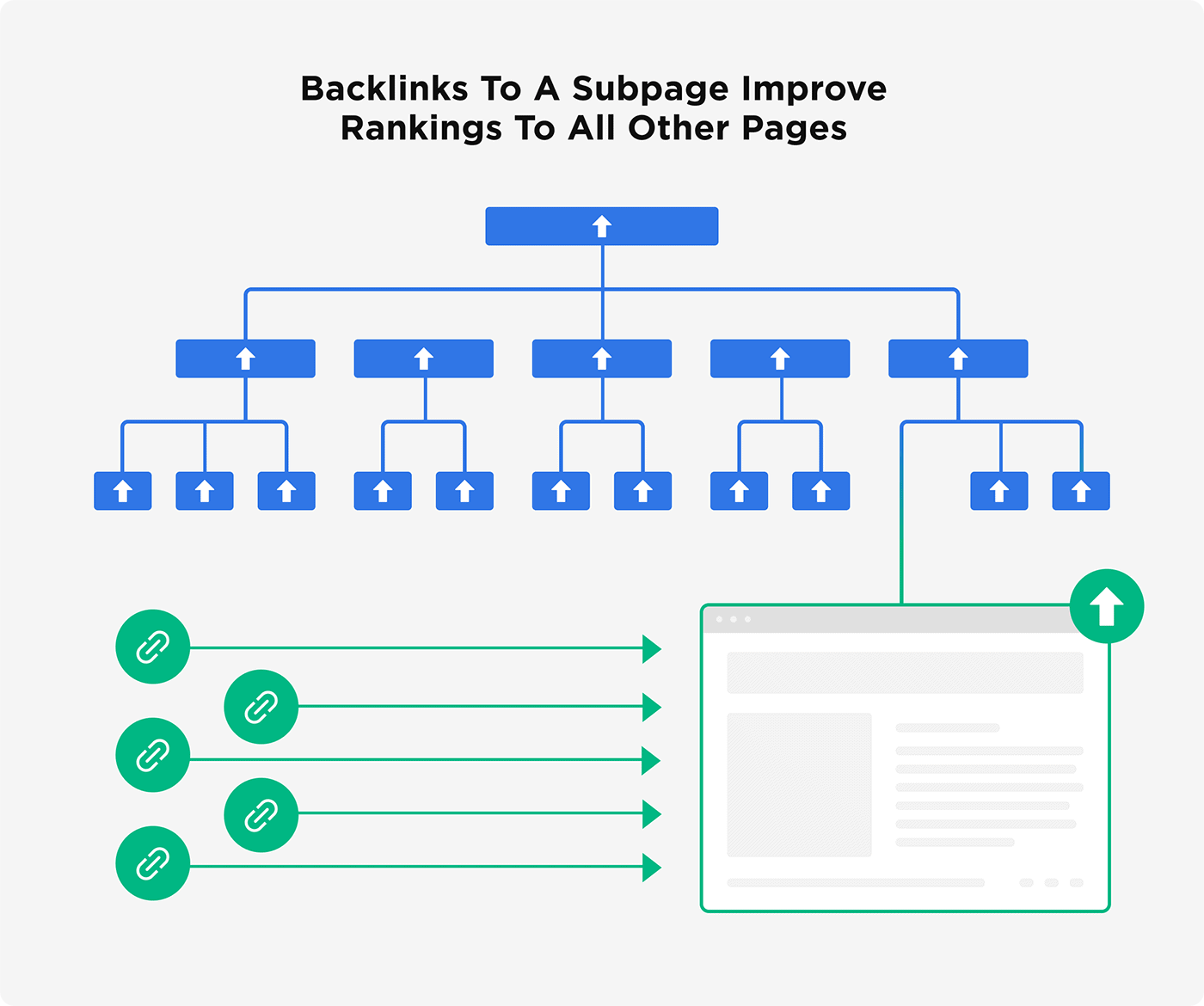 Speaking of rankings…
Google Rankings
This is pretty straightforward:
If you create content designed to rank for a specific keyword, it should rank for that keyword.
If it doesn't, then something's off.
It could be that the keyword is too competitive.
Or it might be that you don't have enough links.
Either way, I recommend checking your rankings once a week.

Social Shares
In some niches (especially in B2C), content is sized up based on how many people share it on social media.
Conversions
ROI.
Business goals.
KPIs.
Whatever you want to call it.
Basically, you're answering the question:
Is content helping us get more sales?
Now:
You can directly measure conversions in Google Analytics:
And if you see conversions moving up, it's probably a sign that your content marketing is working. So you want to add more of that content type in your editorial calendar.
That said:
It's sometimes hard to track content's indirect sales impact.
For example:
My conversions that come directly from YouTube are super low: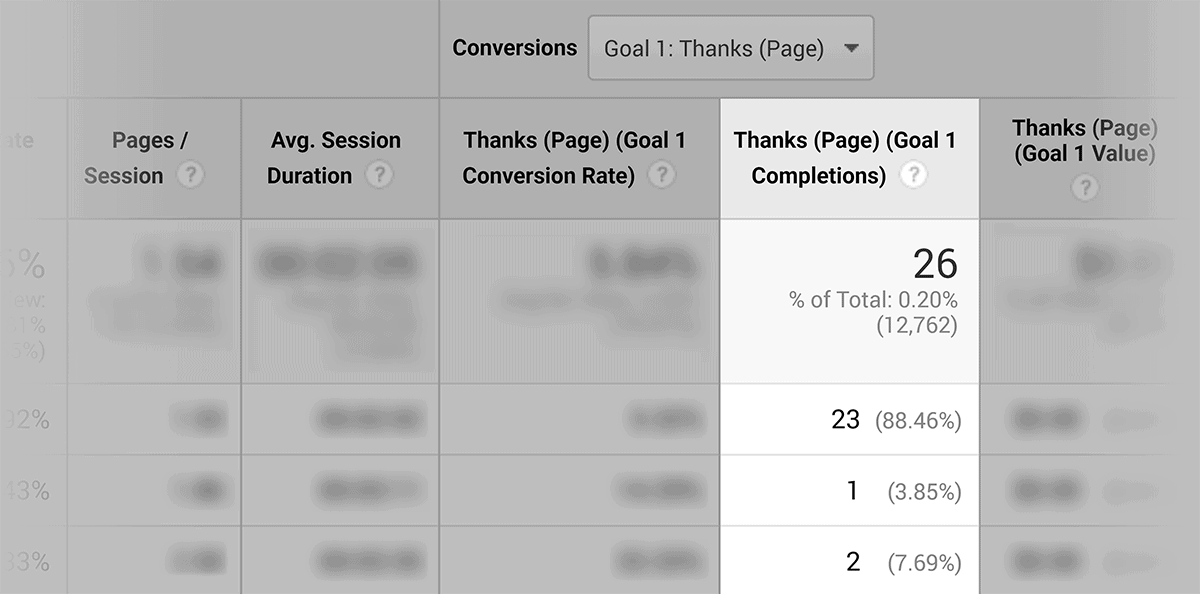 And if I ONLY looked at Google Analytics, I'd probably say: "YouTube is a waste of time".
But when I dig a little bit deeper, I can see that my YouTube channel is a HUGE driver of subscribers and sales.
First of all, according to YouTube Studio, my videos reach 142,000 people every year:
Do you think all of those views help my bottom line?
Of course.
But more important than that: customers cite my YouTube channel as the main reason that they decide to make a purchase: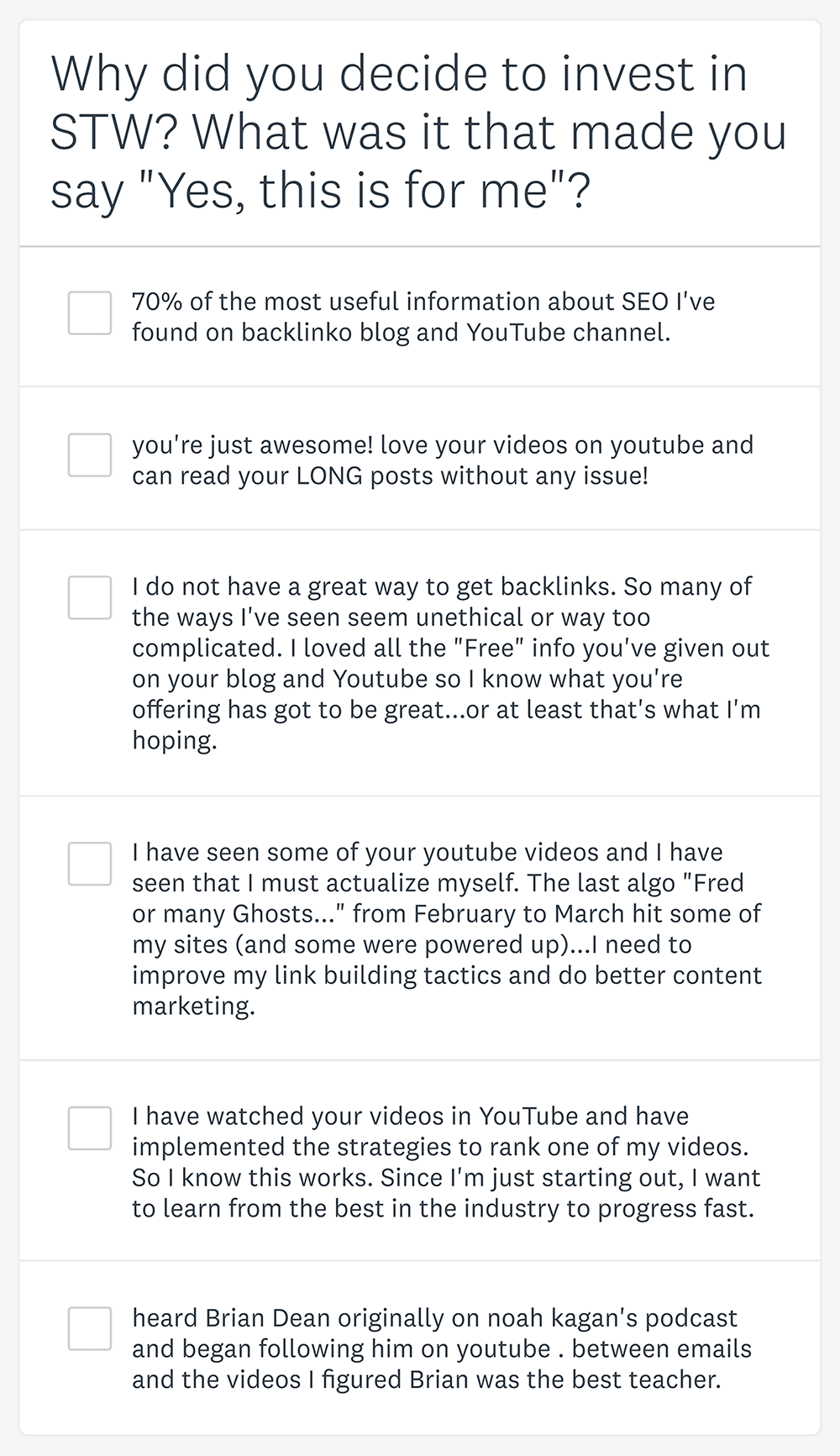 Which tells me that my YouTube content is paying off.
Learn More
Content Marketing Strategy Keynote Talk: A keynote talk from the founder of the Content Marketing Institute. A bit long, but filled with golden nuggets.
We Analyzed 912 Million Blog Posts. Here's What We Learned About Content Marketing: A big study that I did with BuzzSumo. Helpful for figuring out what's working best right now.
Copywriting: The Definitive Guide: My in-depth guide to writing web copy that grabs people's attention and keeps them reading.
ChatGPT for SEO: A new and thoroughly researched guide on best practices to harness AI, specifically ChatGPT, for your SEO processes, and its limitations.