What Is Video Content?
Video content is any content format that features or includes video. Common forms of video content include vlogs, animated GIFs, live videos, customer testimonials, recorded presentations and webinars.
Why Is Video Content Marketing Important?
The demand for online video is blowing up.
Google reports that 60% of American consumers would rather watch video over live TV.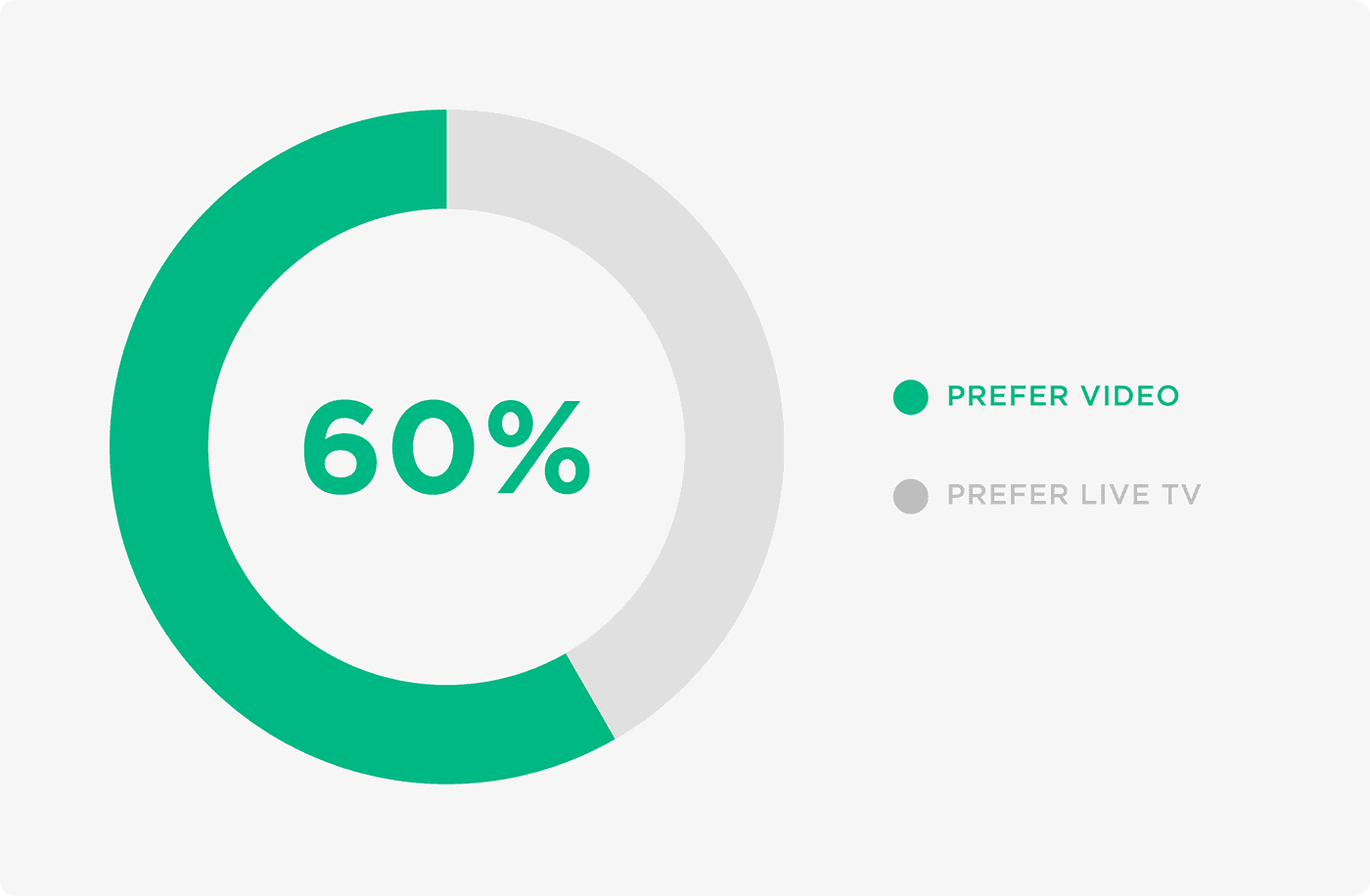 This same Google report found that, since 2015, consumers aged 18-49 are spending 74% more time on YouTube.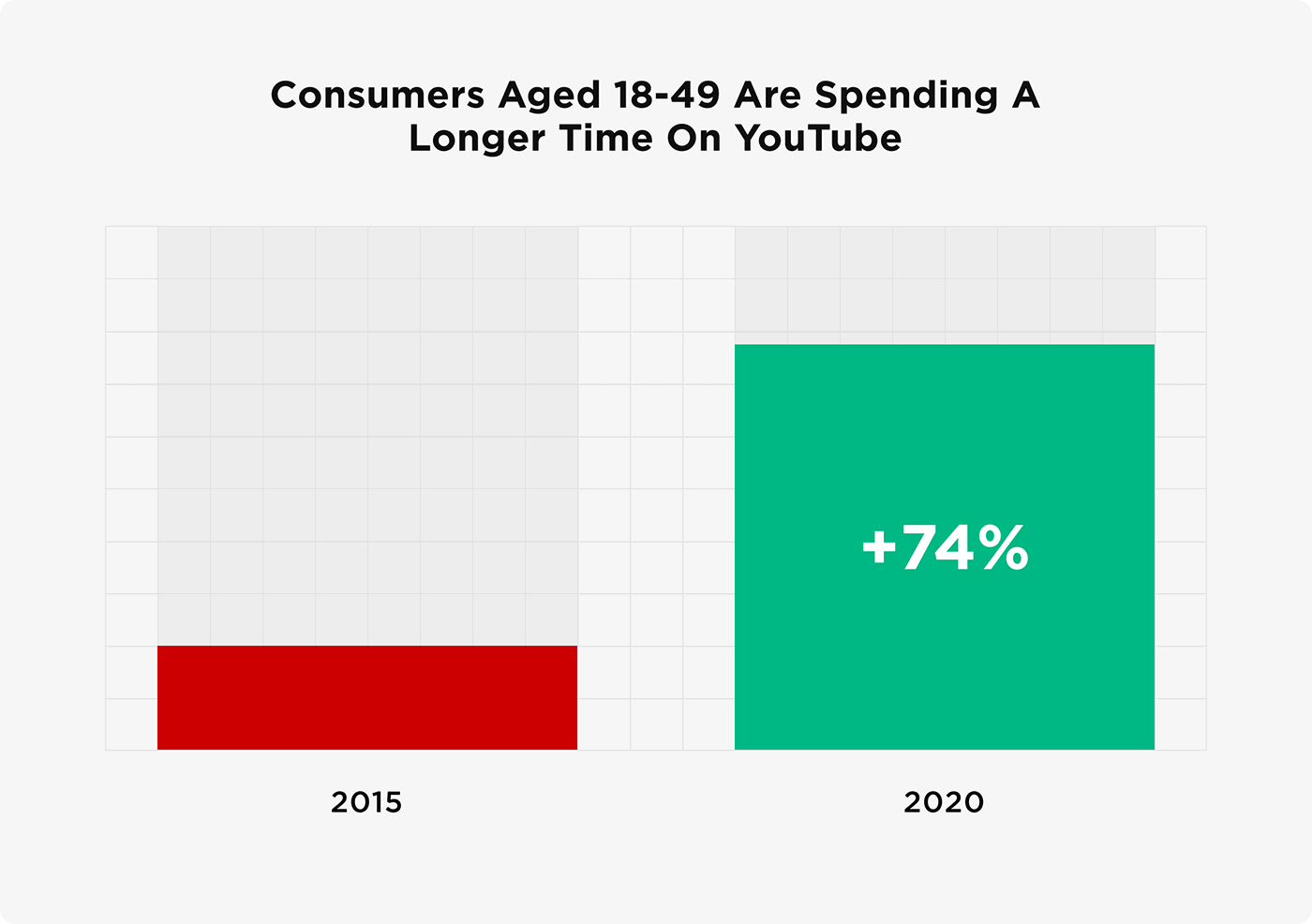 Not surprisingly, people that work in the digital marketing field are tapping into this trend.
Vidyard reports that the use of video in sales and customer conversations increased by 93% since 2019..
And 91% of organizations are maintaining or increasing video content production budgets.
So if you're looking to get started with video content, this guide has you covered.
Best Practices
Choose a Platform
Your first step is to figure out WHERE you're going to publish your video content.
For example, here are some of the most popular video platforms that you can publish on:
YouTube
Vimeo
Twitter
Facebook
IGTV
Instagram stories
Twitch
TikTok
Snapchat
So before you pick out a camera or choose a topic for your first video, you need to figure out what platform your video will end up on.
Why?
Certain types of videos do REALLY well on certain platforms. And the same videos will completely bomb on another platform.
For example:
Raw, unedited vlog style videos are perfect for Instagram Stories.
But that same approach doesn't work as well on YouTube. People on YouTube expect polished, edited videos that move quickly.
And the reverse is true: using a professional video shot in a studio as an Instagram story will come off as unnatural.
The bottom line? Your video content will succeed or fail based on how well it does on each platform.
That's because each video platform can send thousands or even millions of people to your video.

But for that to happen, your video needs to be a PERFECT fit for that social network.
How do you know which platform to focus on?
Here are 3 things to take into account:
Where does your target audience hang out? You obviously want to focus on platforms where your audience spends the most time on. That way, your video content will get in front of potential customers.
Is there lots of competition? If possible, go with a platform that isn't crowded and competitive.
Are we poised to kick butt on this platform? If your team loves creating polished videos, then you probably want to focus on YouTube over a streaming-focused site like Twitch.
Focus on Pre-Production
Now that you've picked a platform, it's time to plan out your video production.
Planning is SUPER important if you plan on creating highly-edited videos for YouTube or LinkedIn.
For example, for our videos, we literally write every line in advance. And I bring that script to the studio with me.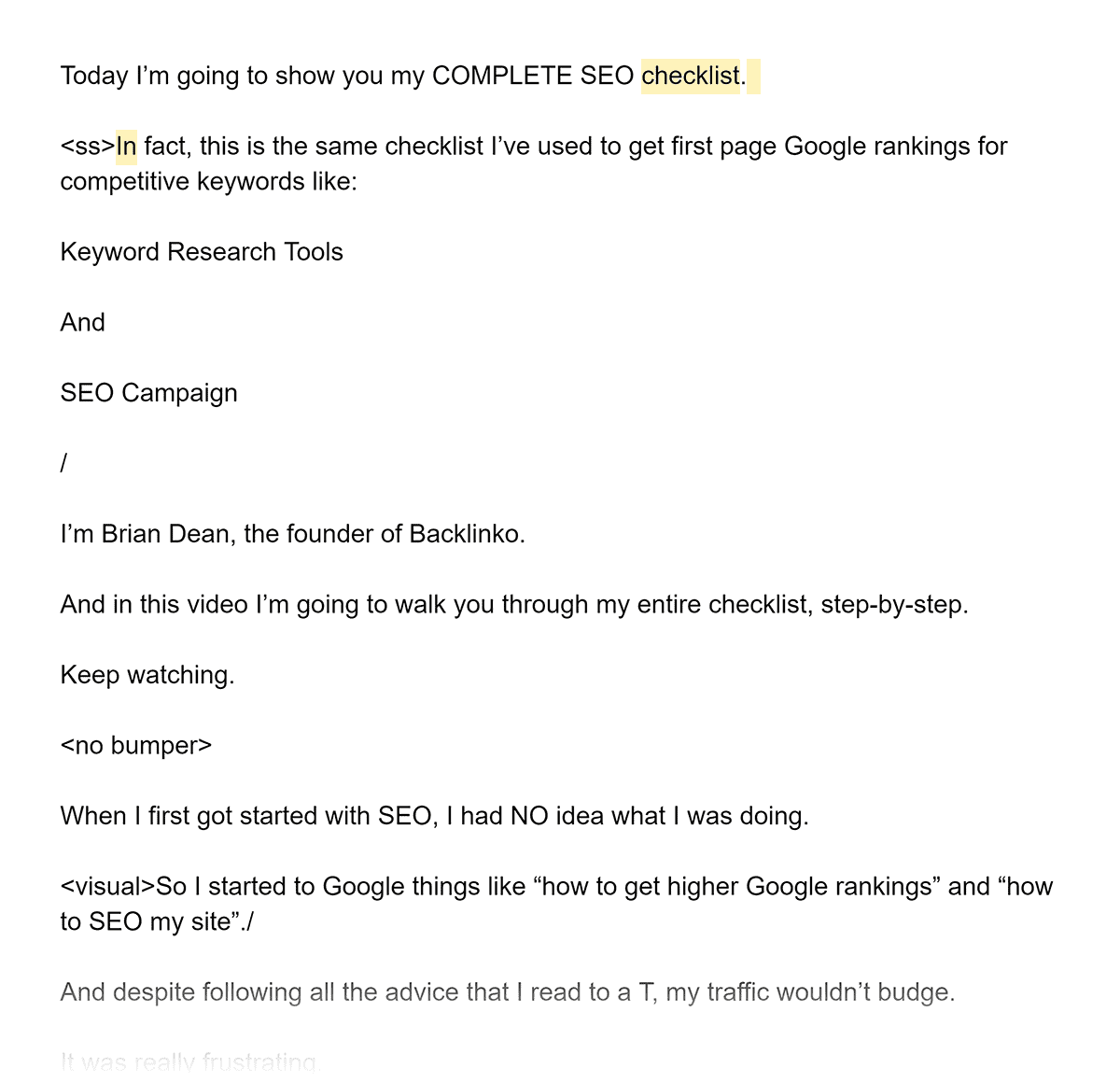 We even plan where transitions, b-rolls and graphics will go before we start shooting.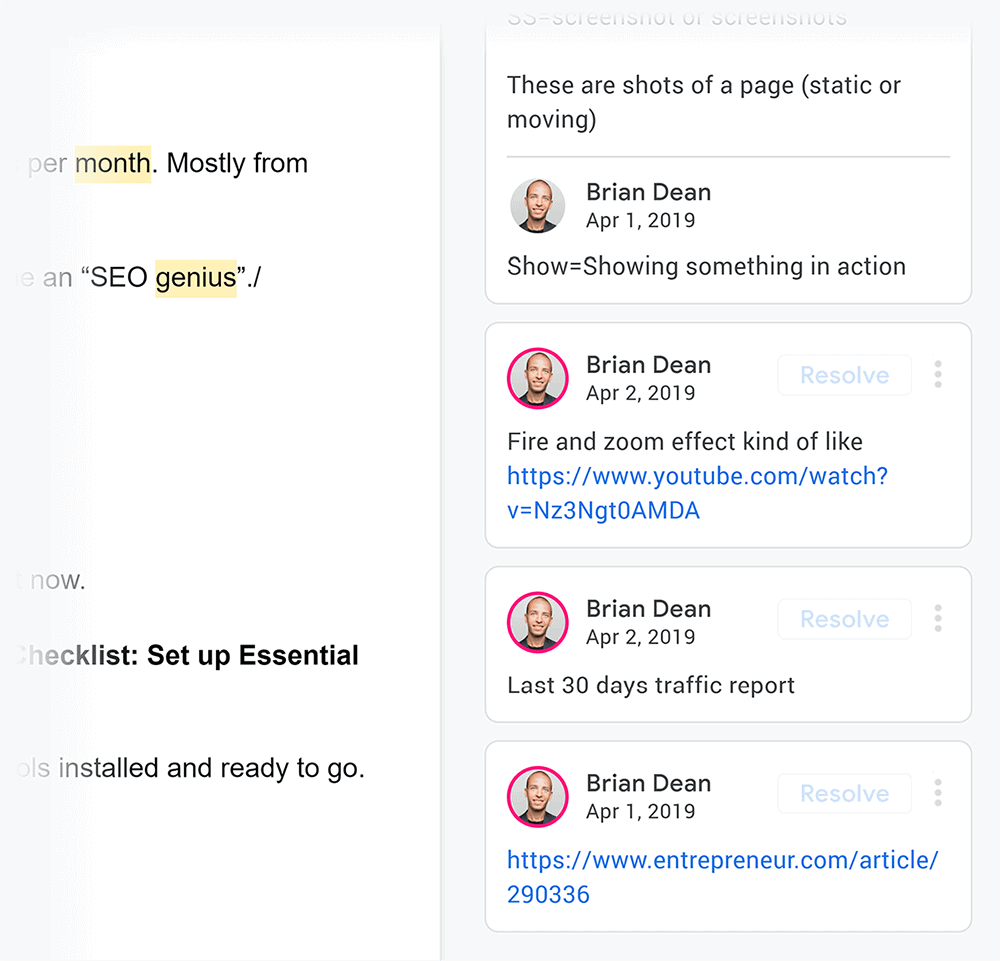 And you want to use the same level of planning for videos that you publish on your own site (like explainer videos and videos that end up on landing pages).
But even if you want your videos to be spontaneous and natural, planning is key.
In that case, your plan could be the topic you want to cover along with a few bullet points you want to hit on. Or the plan could include a location that you want to shoot from.
For example, Sean Cannell creates super engaging live streams that are planned in advance.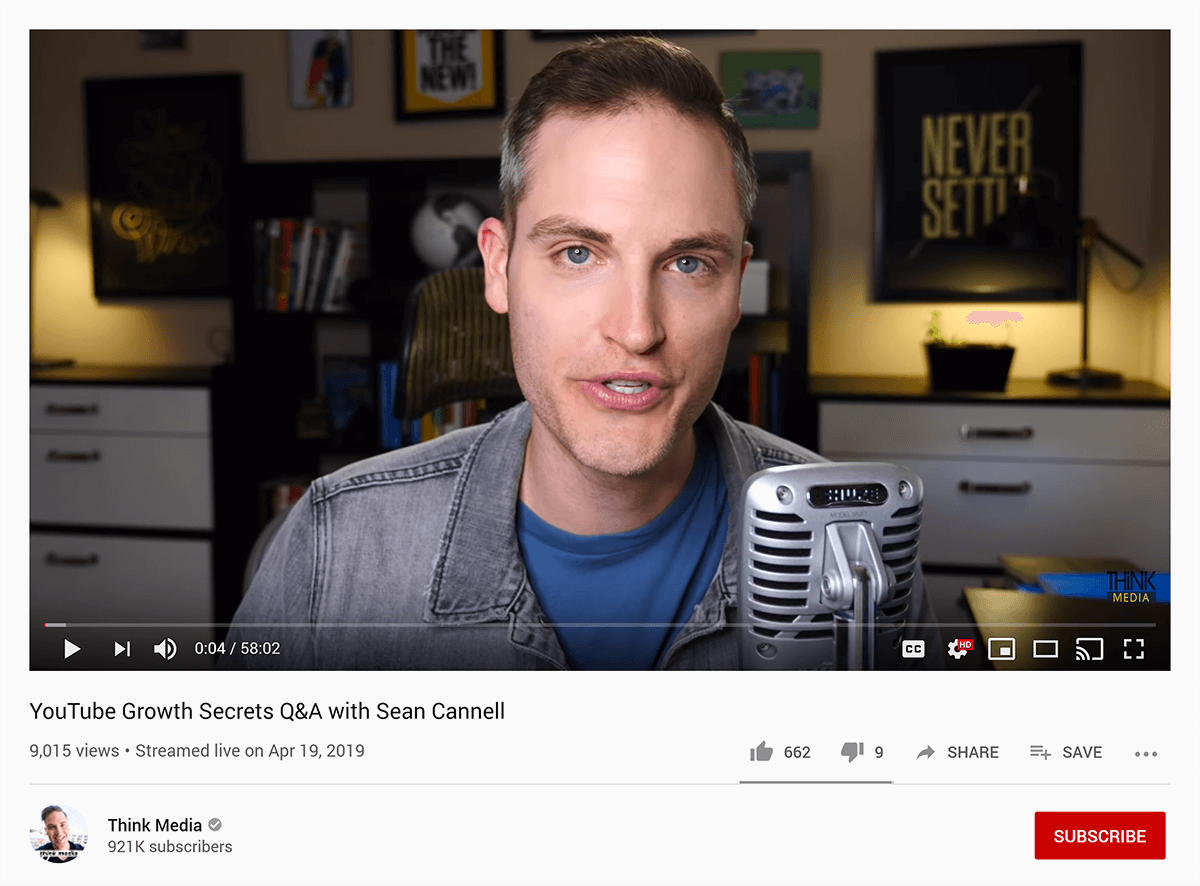 And because Sean takes the time to plan out his live content, it comes out WAY better than most rambling live videos that are all over the place.
Set Up Your Studio
Don't let the word "studio" scare you.
A studio is simply wherever you happen to film your videos.
It can be a professional studio that you rent by the hour. Or your office. Your "studio" can even be you recording a vlog in Central Park.
Your studio doesn't have to be perfect. Or even professional.
The idea is that your studio needs to be prepped for filming BEFORE you shoot.
Otherwise, your videos can take 5-10x longer to shoot and edit
For example, we used to shoot our YouTube video intros outside.
And we did literally zero location-scouting in advance. My videographer and I would meet up somewhere and hope for the best.
9 times out of 10, there was an issue with construction noise, traffic or lighting.
Which meant that we had to try somewhere else. Which REALLY slowed things down.
If we visited the same location the day before, we could have seen that the location was flawed. And picked another spot.
With that, here are some things to keep an eye out for before you shoot in the studio:
Noise: This is a big one. In many ways, your video's audio is more important than the video footage itself. That's because you can edit almost anything in or out of a video. But editing audio is tough. So if you shoot in your office, make sure that traffic noise outside won't get picked up by your microphone.
Lighting: Natural light looks great on camera. But it's unreliable. Make sure that your location has some lights on hand that you can use for a cloudy or rainy day.
Reverb: Echo is a huge pain to remove from an audio track. If you're recording somewhere with a lot of echo, bring in some furniture and throw rugs. If the echo is really bad, consider using professional soundproofing material.
Edit for Engagement
Now that your video is shot, the next step is editing your video.
Besides the obvious stuff (like color correction), you also want to edit your video content to maximize engagement.
What kind of engagement you want to edit for depends on where your video will wind up.
For a customer testimonial on a landing page, engagement will be someone signing up as a lead or making a purchase.
But for an IGTV video, engagement will be likes, views and comments.
That said:
No matter what platform you're on, there are a few key principles that you can use to boost engagement:
Keep things moving: Move quickly between every single point, tip, technique or example. People online have super short attention spans. And if you get bogged down on one thing, people are going to click away to watch something else.
Use transitions and graphics: When used right, graphics, animations and lower-thirds can make your video content more engaging.
Use CTAs: Make what you want someone to do VERY clear. For example, at the end of every one of our YouTube videos, I say: "Make sure to subscribe to the Backlinko YouTube channel".

Don't make it too "salesy": Creating a video that's a sales pitch for your new product won't work on any platform. After all, no one goes on YouTube to see a sales pitch. So is you're serious about video marketing, the #1 goal with your videos should be to provide lots and lots of value.
Optimize for SEO
Whether your video will wind up on YouTube (the world's second-largest search engine) or Facebook Watch, it's important to optimize it for SEO.
How exactly you optimize your video depends on the platform. But in general, here's how you can increase the odds that people discover your video:
Find popular keywords: Just like with Google, people use the search bar to find videos that they want to watch. Use tools like The Google Keyword Planner to find terms that people are already using to find videos on your topic.
Optimize titles: Because your title sums up your entire video, video platforms put a lot of emphasis on terms that end up here. Mention your most important keyword in your title.
Use keyword-rich descriptions and tags: Include keywords in the description and tag field.
As a bonus, optimizing your videos won't just help you get more views on Vimeo, YouTube and Twitch… they can also help you rank in Google too.
According to SEMrush, 8.96% of Google's search results contain a video.

Although most of these are YouTube videos, it is possible to get other video content featured here too (including videos on your own site).
Repost Video Content Across Platforms
Even though every video platform has its own wrinkles, you can still repost some of your video content on different platforms.
For example, I published this video on YouTube a while back.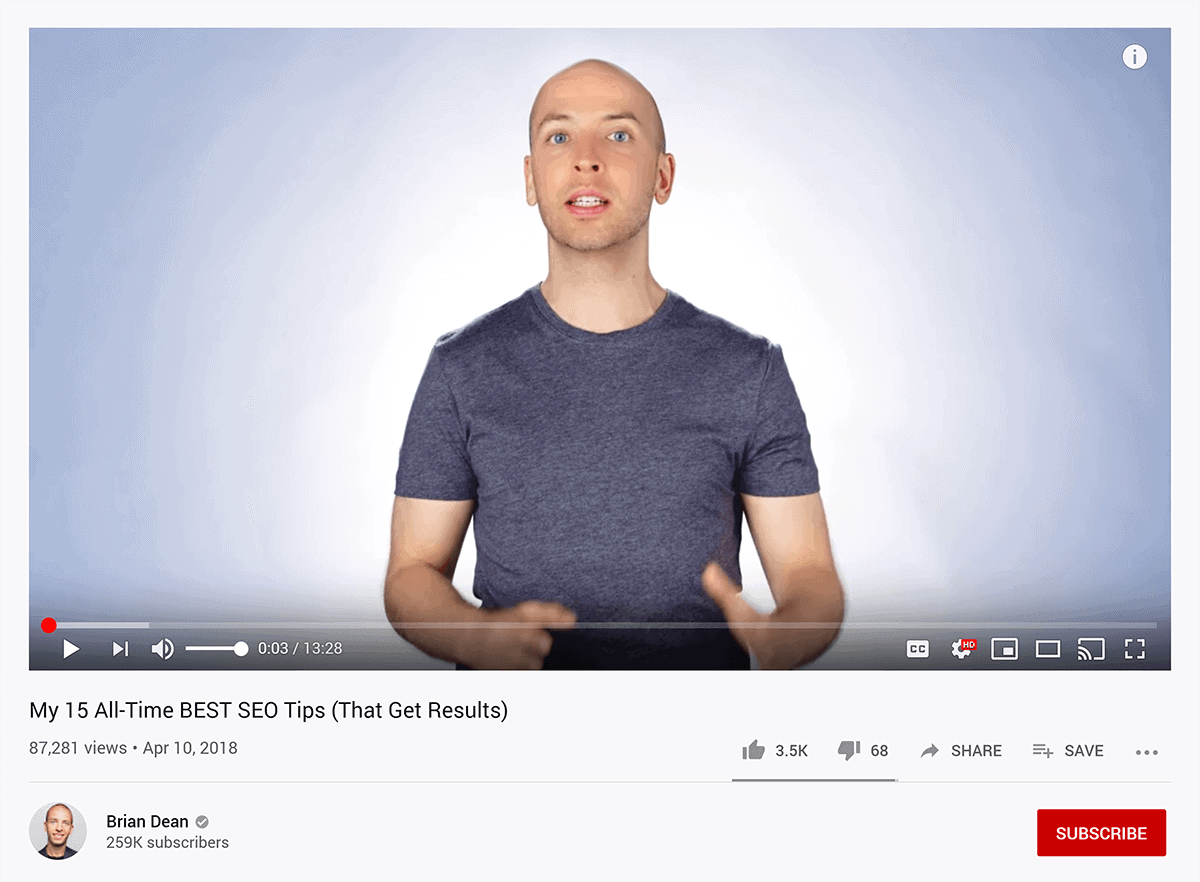 And I knew that my followers on Twitter and LinkedIn would get a ton of value from that video.
But I also knew that a 10+ minute video wasn't going to work on social media.
So I pulled out one technique from the video and made that a social post.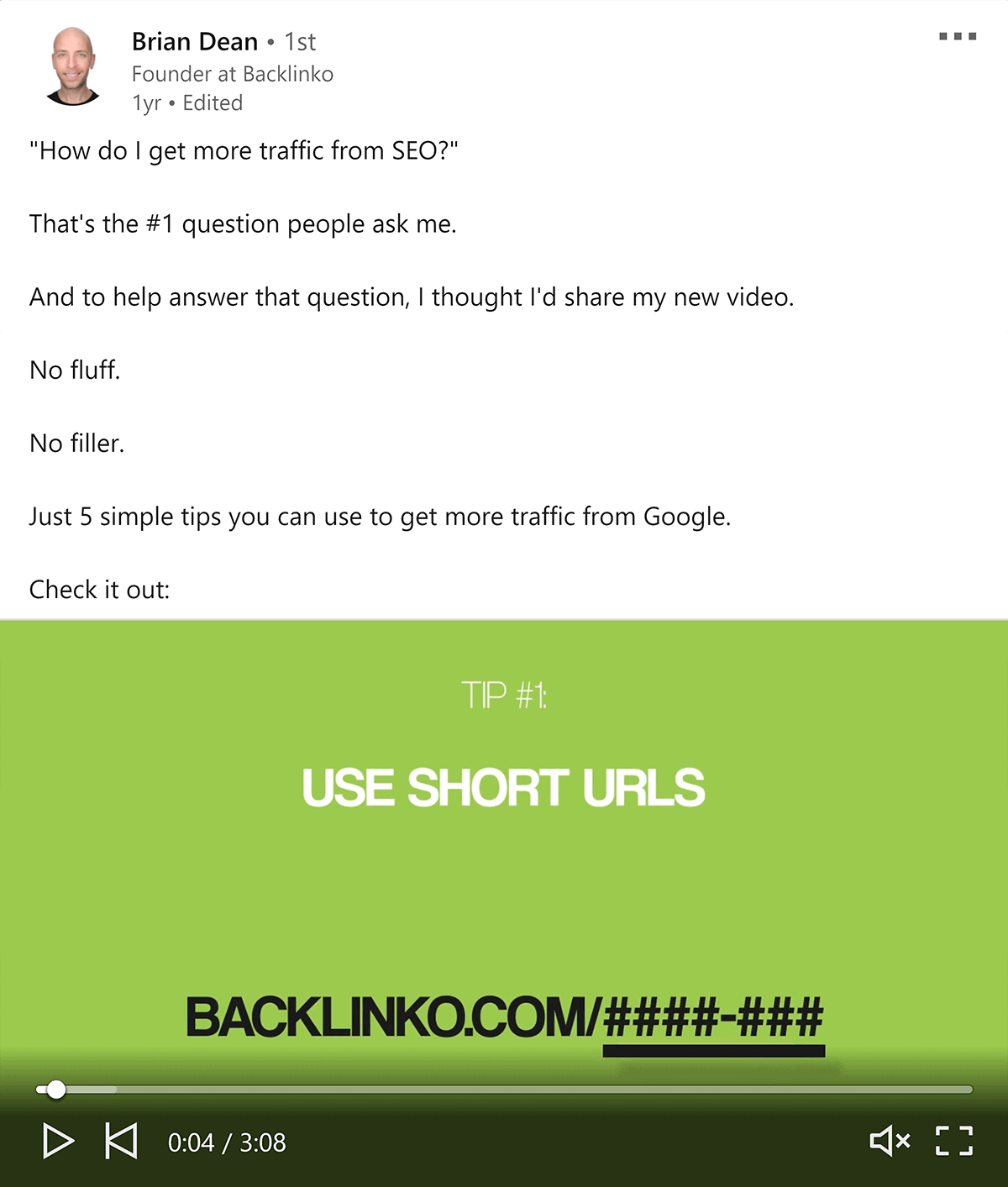 Even though this was repurposed content, my post was well received.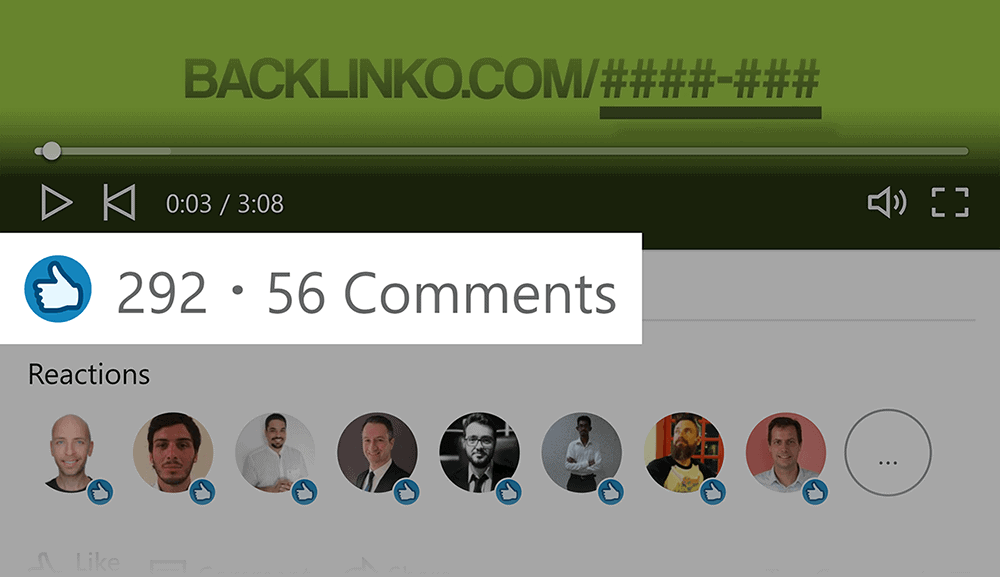 Learn More
The Definitive Guide to Video Marketing: This is an in-depth guide to getting the most out of the video content that you publish.
The YouTube Marketing Hub: If YouTube is part of your video content marketing strategy, then this collection of guides is for you. Learn how to film, edit and promote videos on the world's most popular video platform.
How to Shoot Video with a DSLR Camera: A post (and video) that shows you how to shoot high-quality videos with a DSLR camera.
YouTube Studio Setup – Home Video Studio Setup and Tour: Fantastic tour of a popular YouTuber's home studio setup.
21 Ways to Promote Your YouTube Video: Although this post focuses on YouTube, you can use many of these strategies to get more eyeballs on any video content that you create.