SEO Certification: Helpful or Waste of Time?
by Brian Dean · Updated Sep. 23, 2019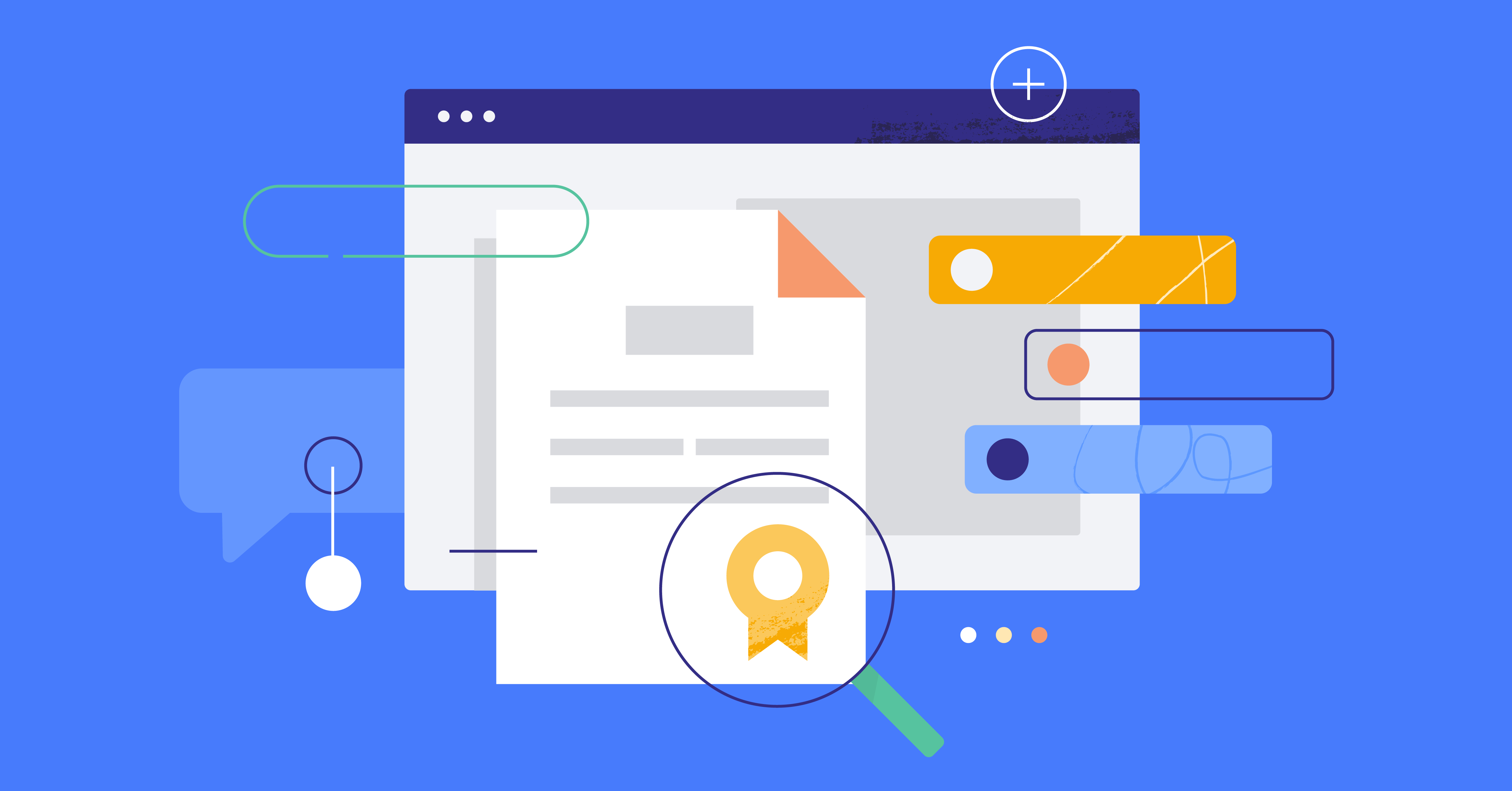 Are SEO certifications an awesome way to learn SEO on your own?
Or a complete waste of time?
In this post I'm going to do a deep dive into SEO certifications.
I'll also review some of the most popular SEO courses out there.
Let's dive right in.
Are SEO Certifications Worth It?
Hi, I'm Brian Dean.
I'm uniquely qualified to talk about SEO certification.
Why?
I run an online education company that has taught SEO to over 3,000 students from around the world.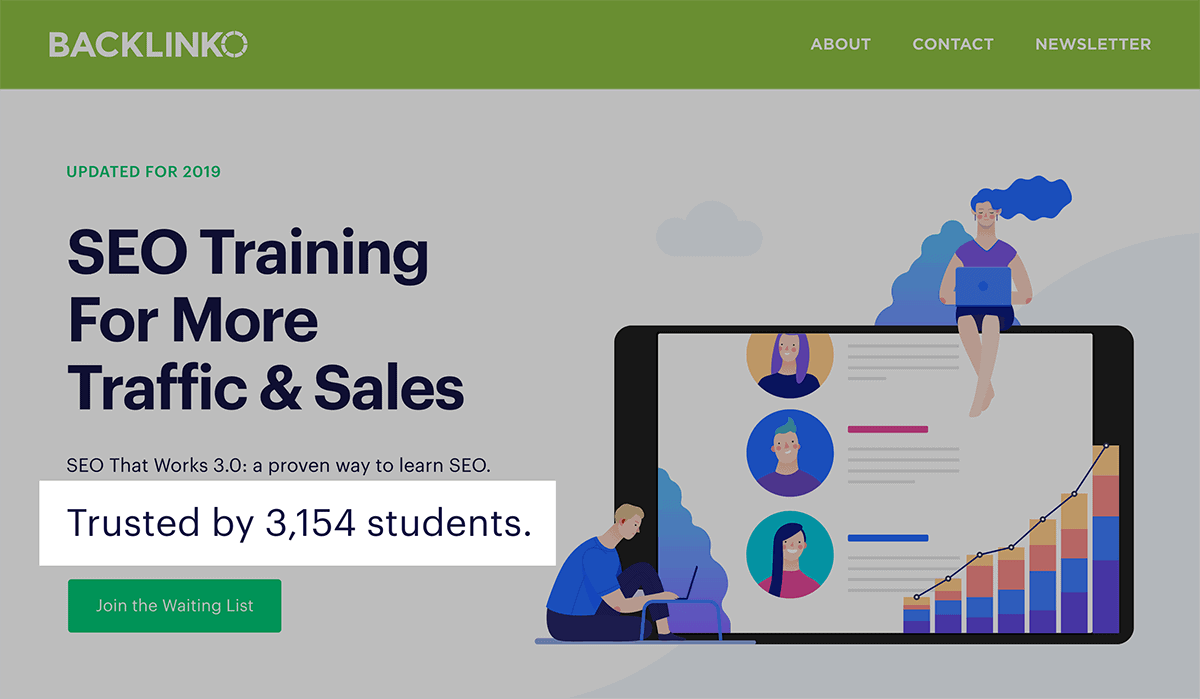 And, despite the fact that we offer several different SEO programs, we don't offer SEO certifications.
I'll talk about why that is a little bit later.
But for now, the bottom line answer to "Are SEO certifications worthwhile?" is:
It depends.
In fact, the answer to that question depends on a bunch of different factors including:
Your career goals
Your current SEO knowledge
The program you choose
Your budget for business education
So without further ado, let's breakdown everything there is to know about SEO certification programs.
Why SEO Certifications are Good
First, let's cover the reasons that you might want to get certified in SEO.
You Get Structured Education
When I first started learning about SEO, I felt really lost.
I was overwhelmed with new terms that I'd never heard of before (like "keyword research", "link building", "on-page optimization" and dozens more).
And to learn about this stuff, I typed "search engine optimization" into Google… and read every post that I could.
Did I eventually figure things out?
Yes.
But it took A LOT longer than it should have.
With a structured SEO training program, you don't have to sift through a billion blog posts.
Just start with the first lesson, take notes, and move onto lesson 2.
No guesswork. No wondering "what should I learn next?". Just follow the program and you're set.
In fact, I'd say this is the #1 reason to get certified in SEO.
It's not so much for the certification itself (which, as you're about to see, isn't worth that much).
The real plus of a certification is that you can learn about SEO in a highly structured way. A way that makes learning faster and more effective than reading blog posts or watching random YouTube videos.
Which leads us to…
Learn From Legit Experts
Another nice thing about most SEO certification programs is that they're taught by an SEO expert that knows what they're talking about.
And make no mistake:
This can be a HUGE difference maker.
For example, I used to spend a lot of time learning SEO from people on online forums.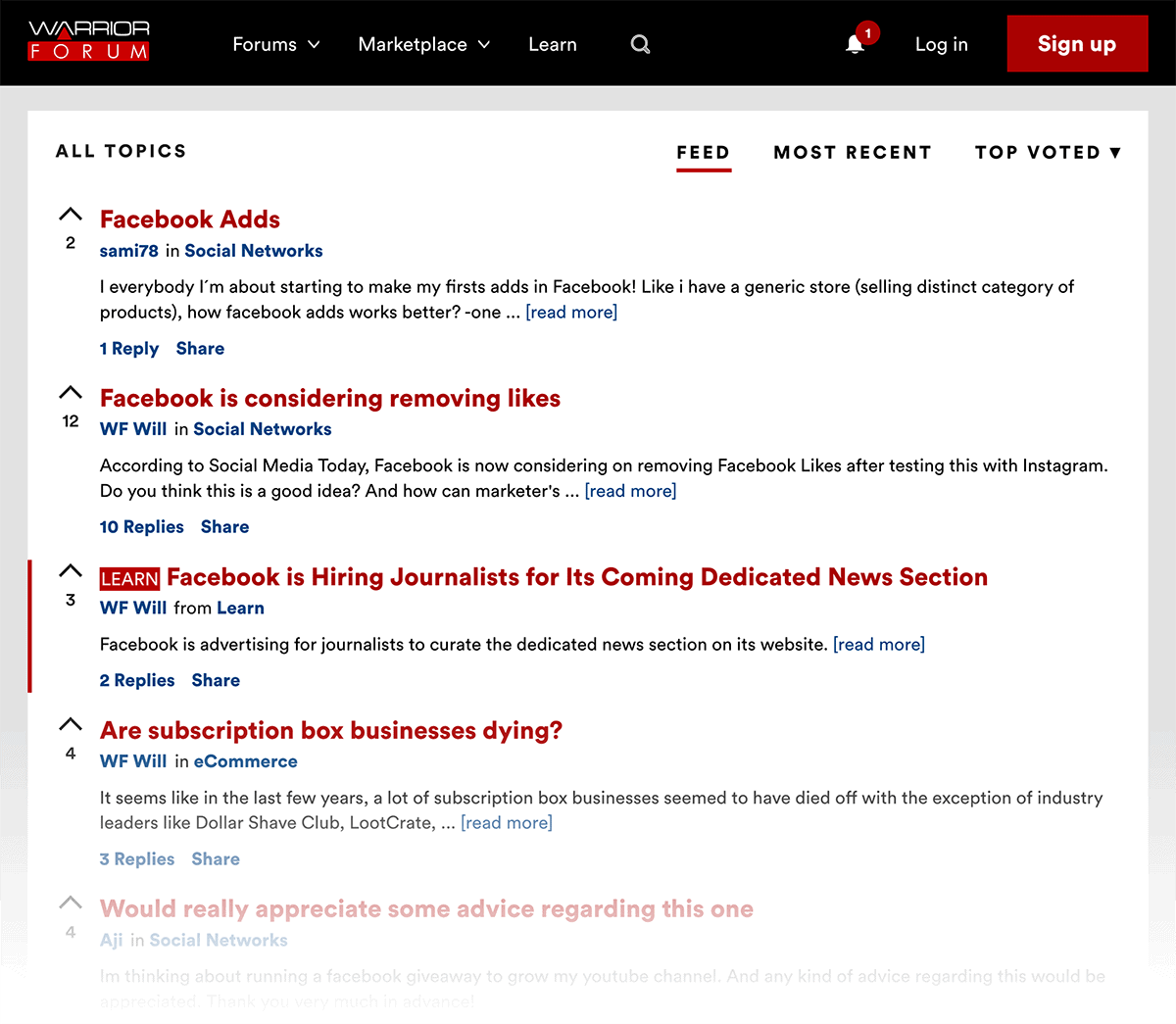 Sure, I learned some golden nuggets here and there.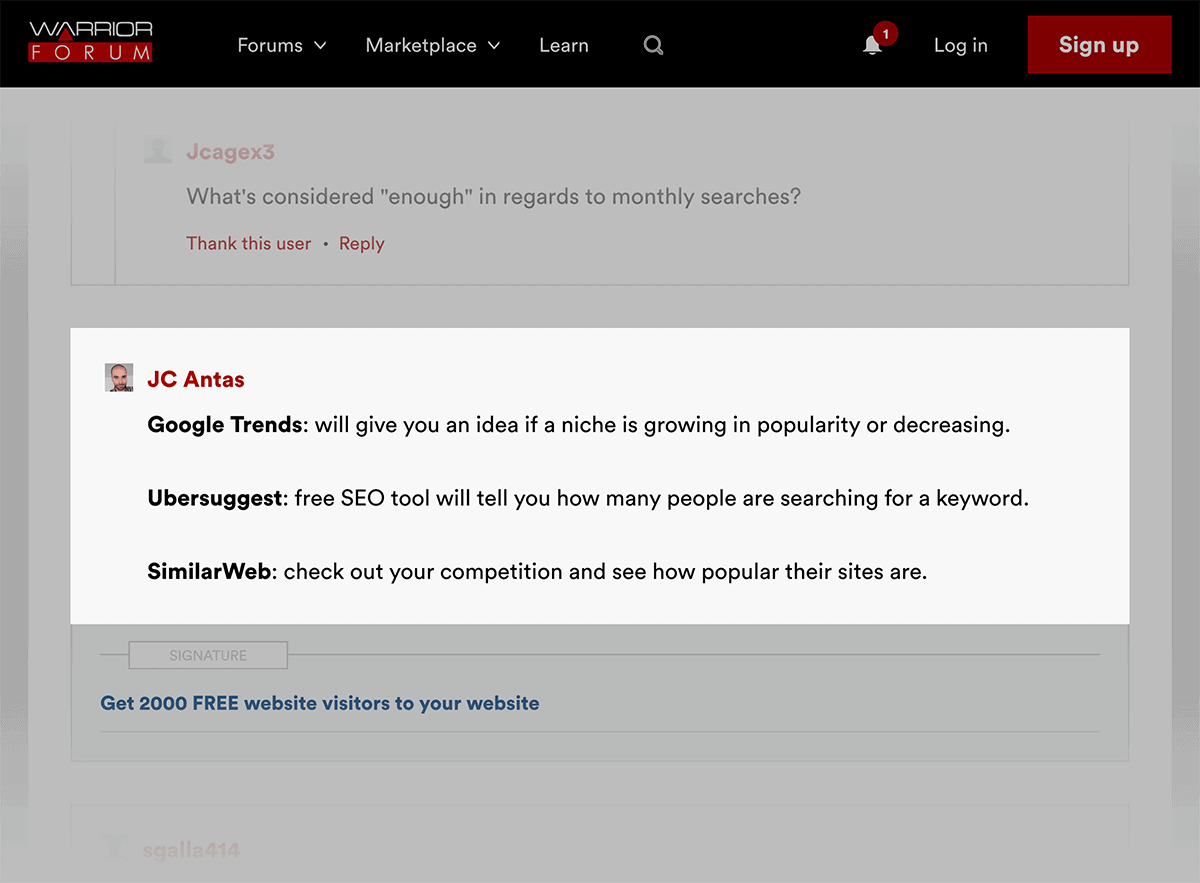 But a lot of the advice was stuff that did more harm than good.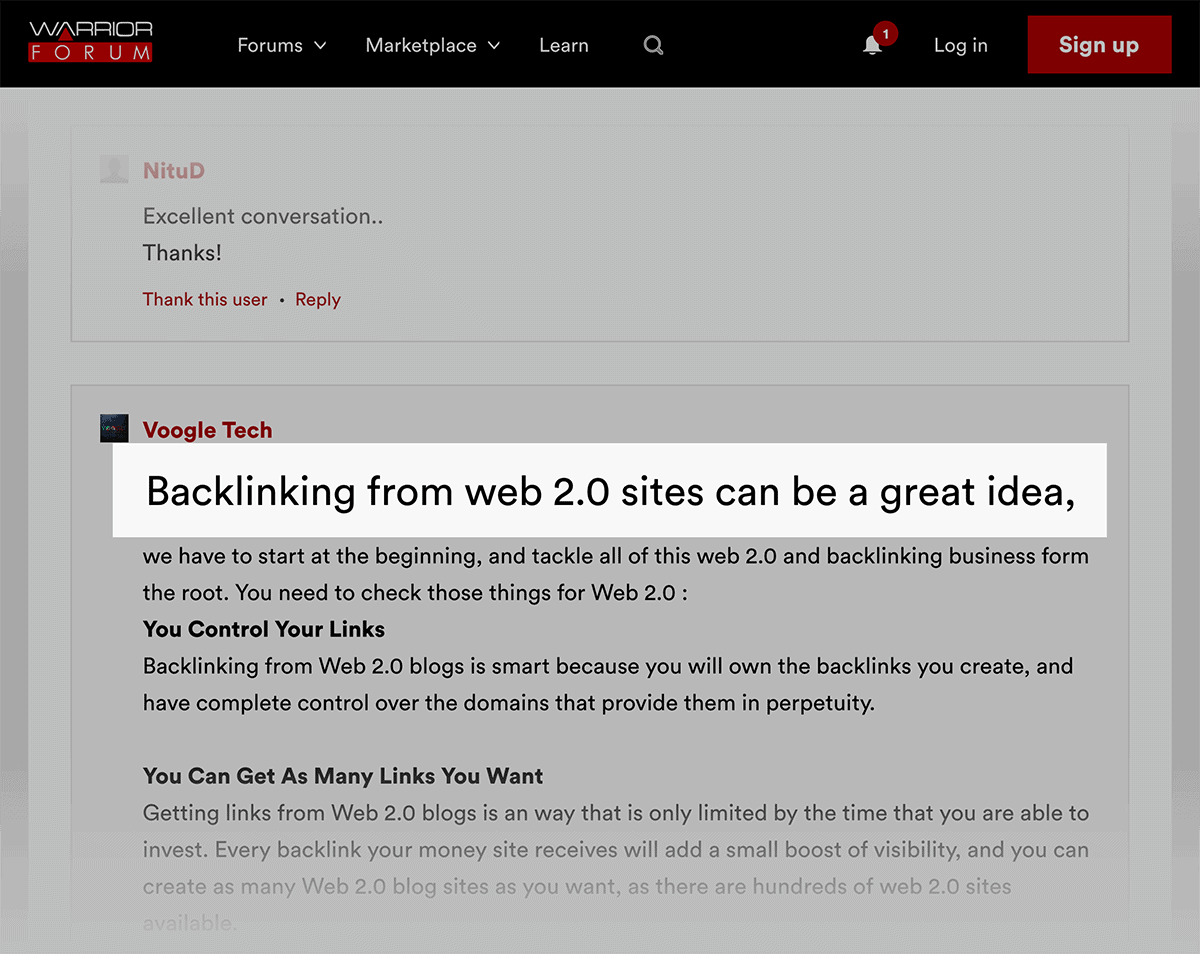 And considering I was just starting out in the world of SEO, I didn't know what to believe. In fact, because these folks had been on the forum longer than I had, I just assumed they were all experts!
#facepalm
Today, I know that most of the SEO advice floating around on Twitter, YouTube and blogs are written by people that aren't legit SEO pros.
Which is why you often see bad advice like this: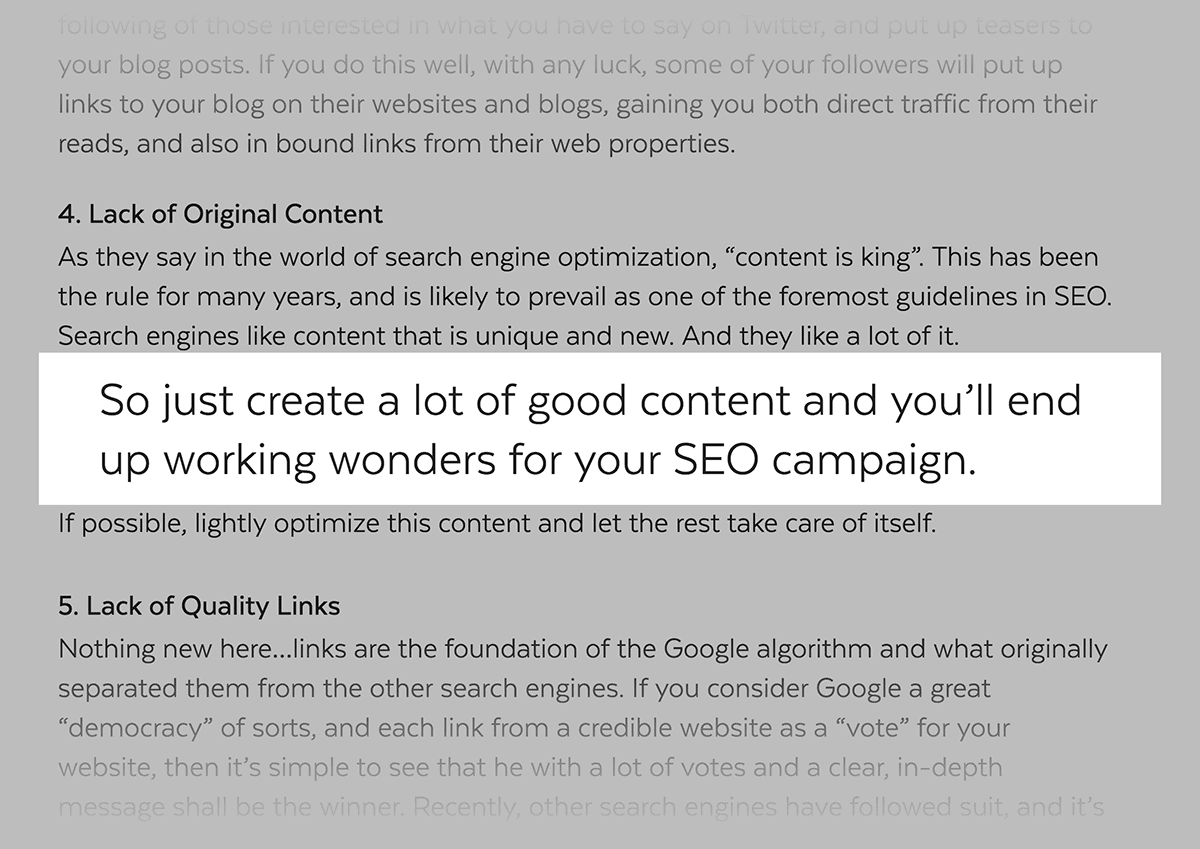 Well, when you sign up for a program taught by an experienced instructor, you completely sidestep this issue.
Show Off Your Skills
Many people get certifications so they can say they're "SEO certified".
And I have to be honest:
SEO isn't like juggling or playing the piano.
There's no way to quickly show that you know what you're doing. In fact, that's exactly why a certification can come in handy.
It lets other people know that you learned SEO from a program, took a test, and passed.
SEO Certifications: The Major Downsides
Now it's time to cover why SEO certifications may not be a great fit for you.
They Emphasize Education Over Practice
Like I mentioned earlier, an SEO training course is a GREAT way to learn.
That's the good news.
The bad news is that most programs don't allow you to put your SEO knowledge into practice.
It's kind of like kicking a soccer ball. You can watch 100 videos about proper form and technique.
But there's no substitute for getting on a grassy field and kicking an actual ball.
And it's the same story with SEO.
It's one thing to learn about link building. But link prospecting and sending out outreach emails to bloggers and journalists?
That's a whole different story.
To be clear:
There are programs out there that emphasize active practice over passive learning.
For example, our courses cap off each lesson with specific action steps: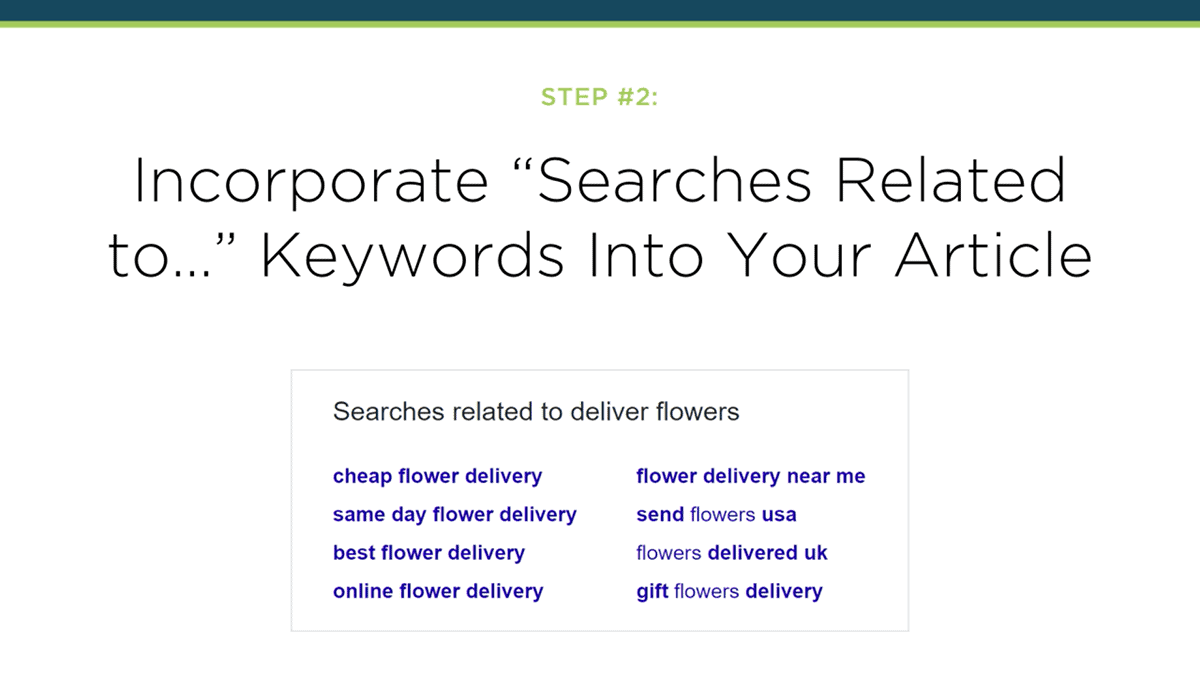 Checklists: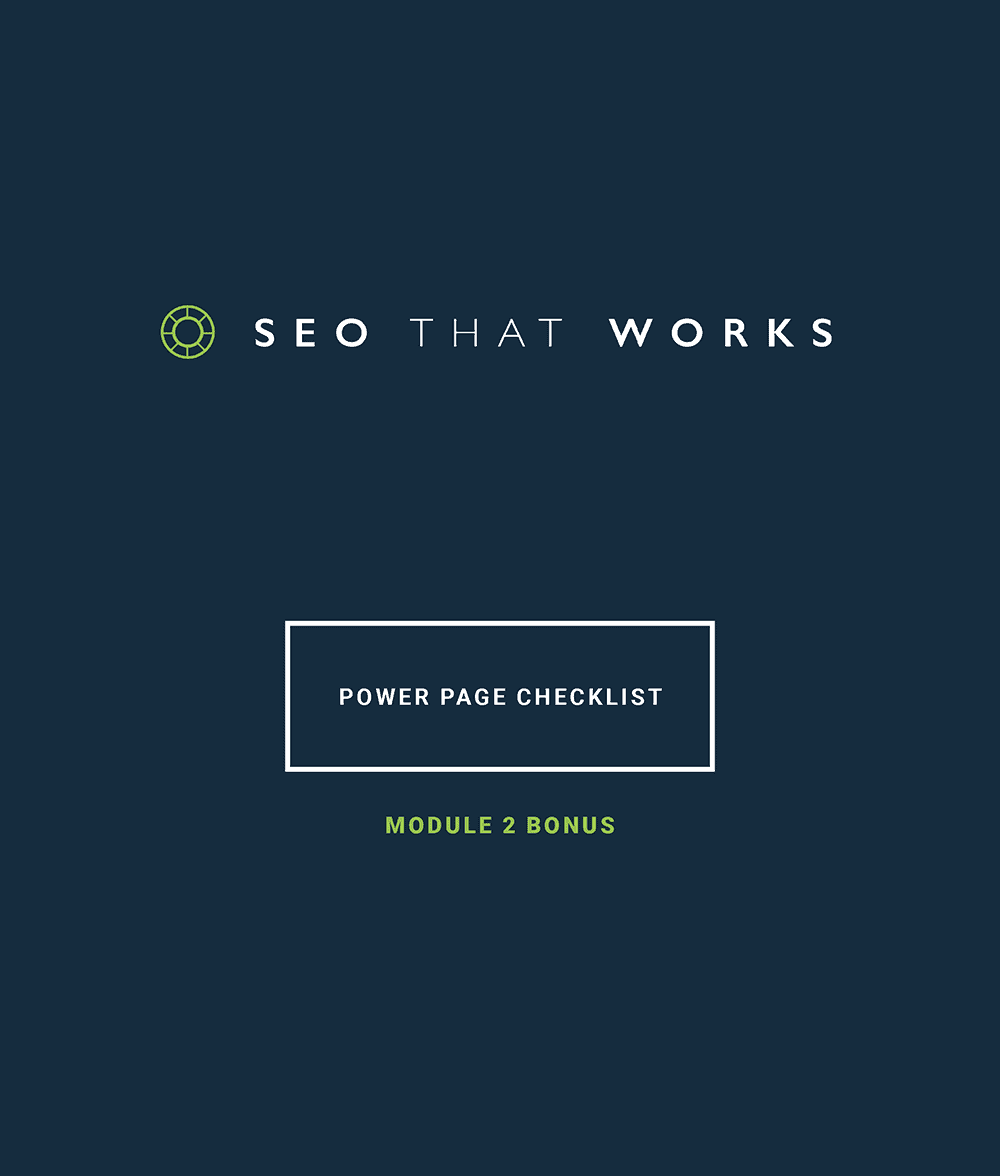 and worksheets: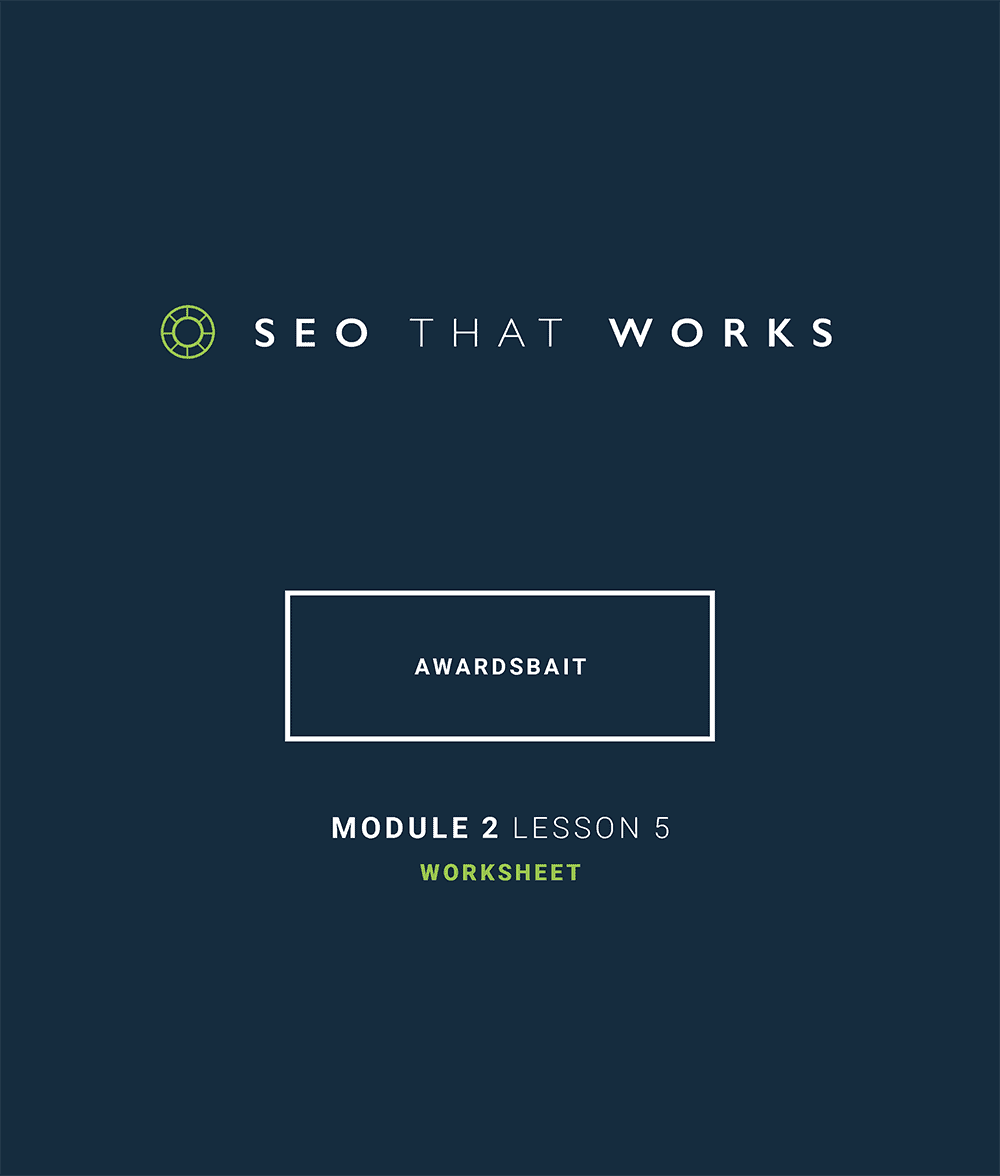 We also encourage students not to move onto the next lesson before they've put the previous lesson into practice.
Most Certifications Aren't Respected or Recognized
Real talk:
Most people hiring for SEO don't care about certifications.
For example, check out this job posting for an SEO specialist.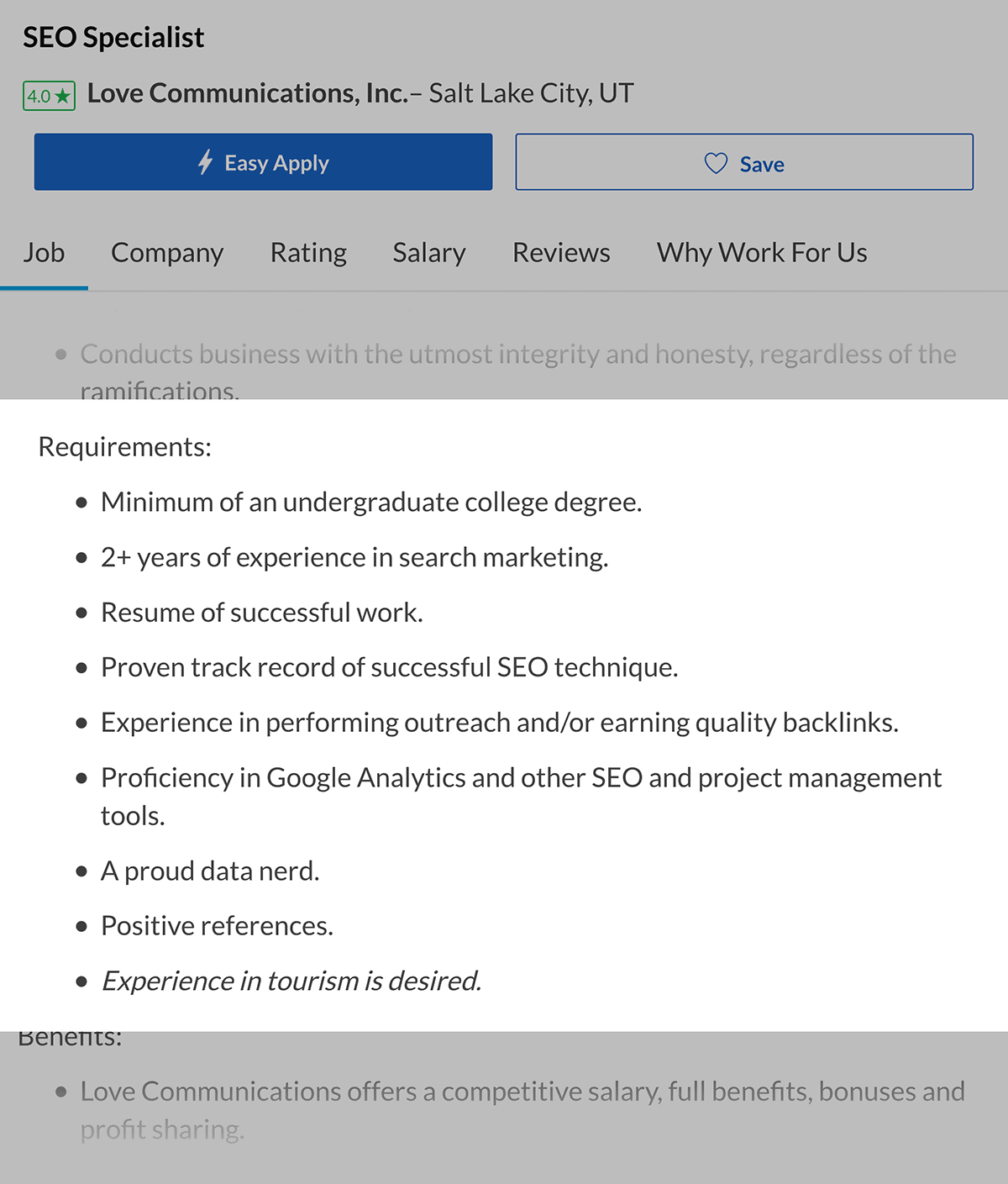 Do you see them asking for a certification anywhere?
Nope!
And it's the same story with most SEO job postings that I see.
They care about real world experience. Not a piece of paper.
Now:
What if you're a freelancer that wants to use your certification to land SEO clients?
Sure, a certification isn't going to hurt you. But it's not something that most small business owners care about.
What do you think a potential SEO client would care about most:
Your "certificate of completion" from some random course?
Or
The fact that you ranked your site #1 in Google for a competitive keyword?
I thought so ?
Certification Doesn't Always Translate to SEO Skills
Question is:
Why don't employers and clients value certifications?
It's simple, actually: a certification doesn't mean that you have any real world SEO skills.
For example, let's say that you just took a lesson about keyword research for SEO.
If the program is any good, you should have a decent handle on how keyword research works.
But does that mean you can take a brand new site, use a keyword tool to find a bunch of keywords, and identify the best terms for that particular business?
Probably not.
Real-world experience is the only way to get to that level.
The Killer Combo: Education and Practice
From teaching thousands of students digital marketing, I've seen firsthand what works and what doesn't.
And in my experience, the best way to learn SEO is:
Course + Practice = SEO Expertise
In other words:
You do want to learn SEO from a structured online program.
But you need to combine that education with practice on your own website (or a client's site).
That's the key.
The 5 Best SEO Programs
With that, here are the best SEO training programs going right now.
This is a free course provided by Google. Although the focus of the program is on search engine optimization, it's not only about SEO. Which to me, is a good thing.
In this program you'll learn about things that indirectly impact SEO, like content marketing, web design and UX. They also have a few modules on search engine marketing (PPC).
Price: Free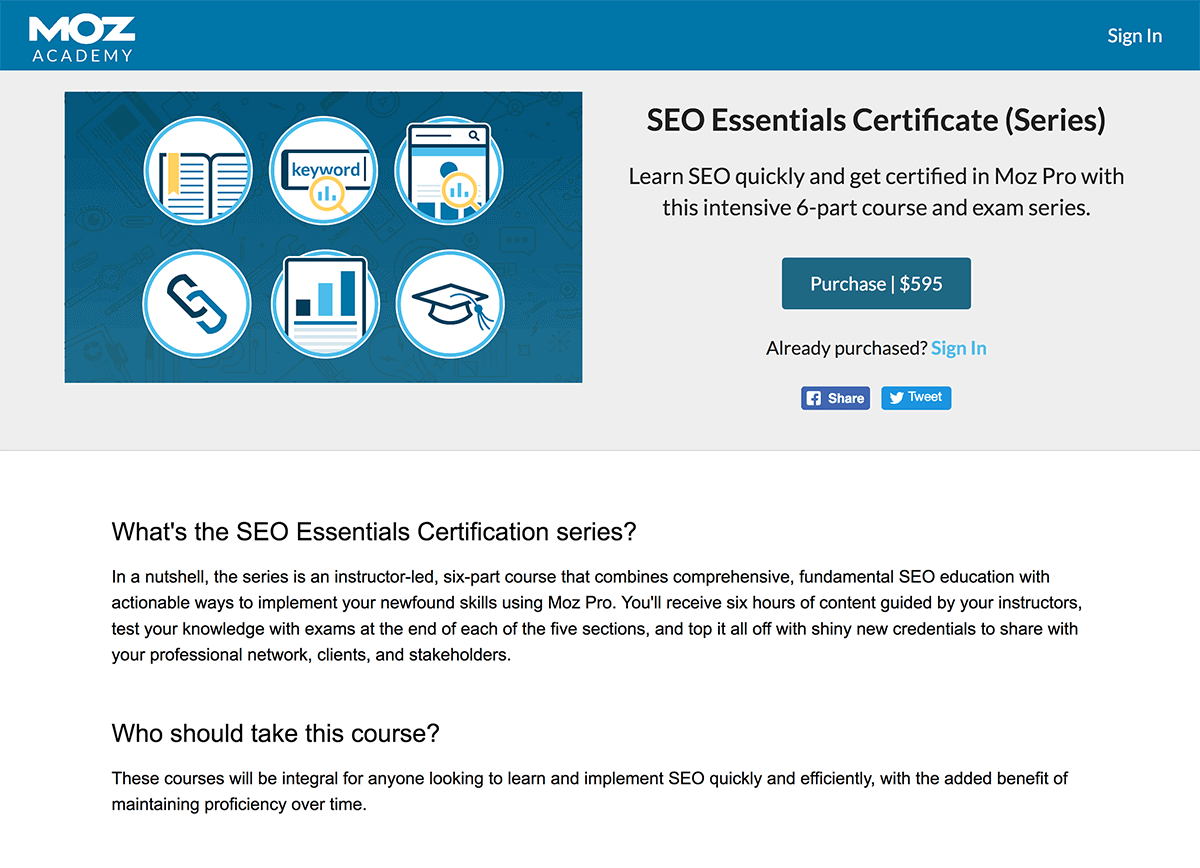 This SEO certification course is great for people that are new to SEO. In fact, you can learn the fundamentals of SEO in about 8 hours.
Because it's focused on the basics, the Moz course doesn't cover advanced SEO concepts (like site architecture and content gap analysis). But for a fast and effective intro to SEO from a trusted source, you can't go from with Moz's program.
Price: $595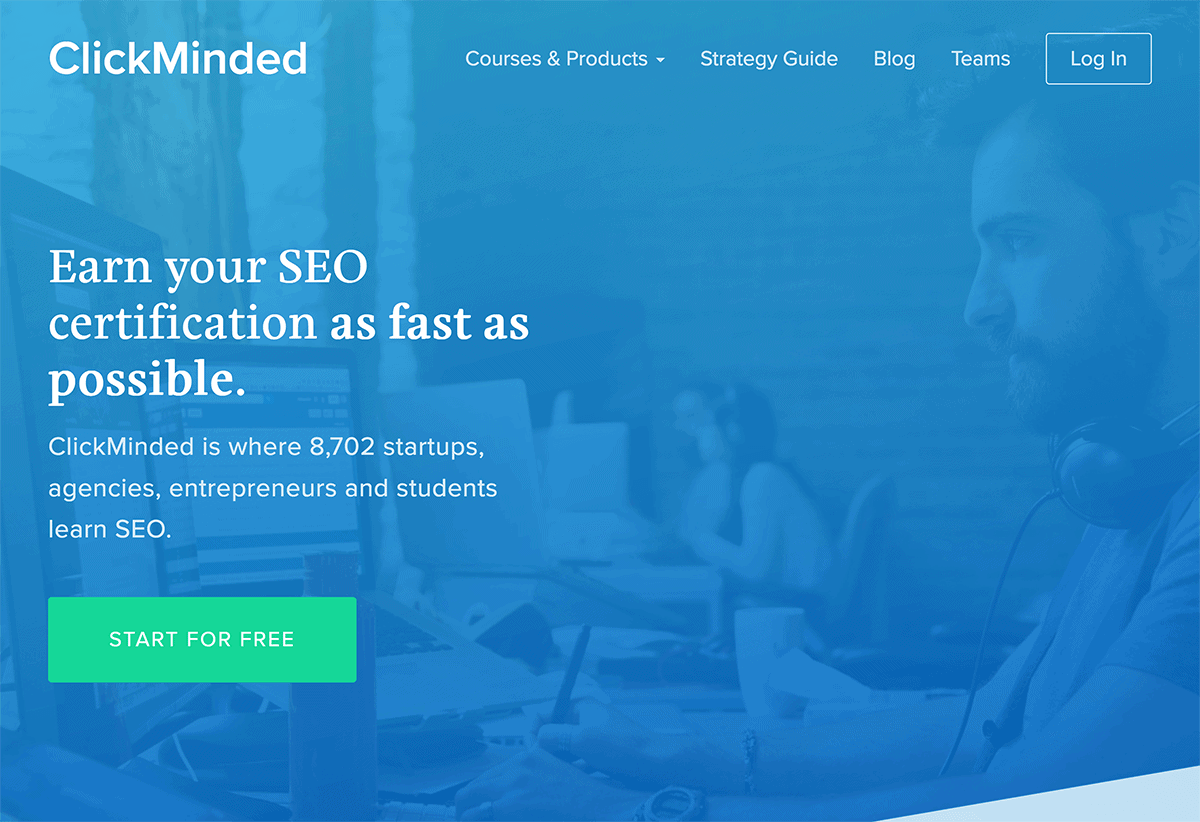 This course is taught by SEO pro Tommy Griffith. And it covers a wide range of SEO-focused topics, from mobile optimization to SEO tools. There are also lots of examples of how to turn the material in the course into an SEO strategy for your site.
Price: $495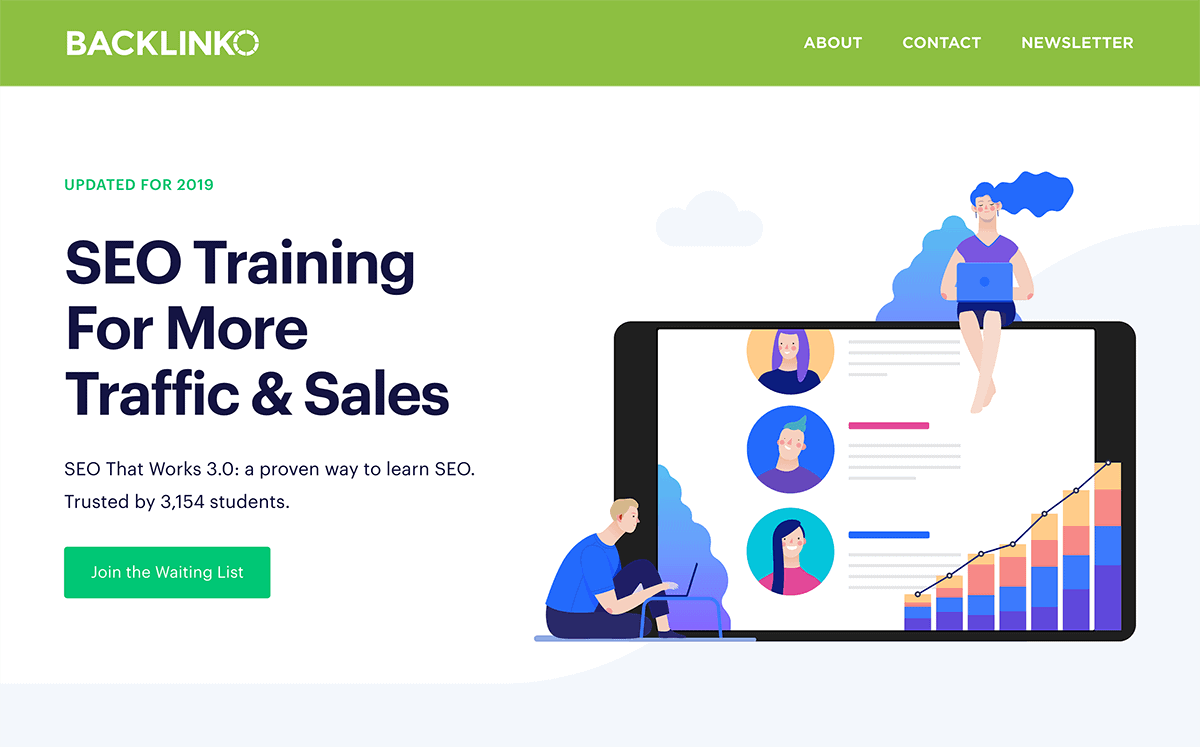 SEO That Works is Backlinko's flagship training program. Unlike most other online marketing courses, SEO That Works isn't focused on high-level concepts. It's focused on actionable strategies and techniques that you can use to execute an SEO strategy for your site. Fair warning: While it's somewhat beginner-friendly, SEO That Works is definitely geared towards marketing pros.
Price: Varies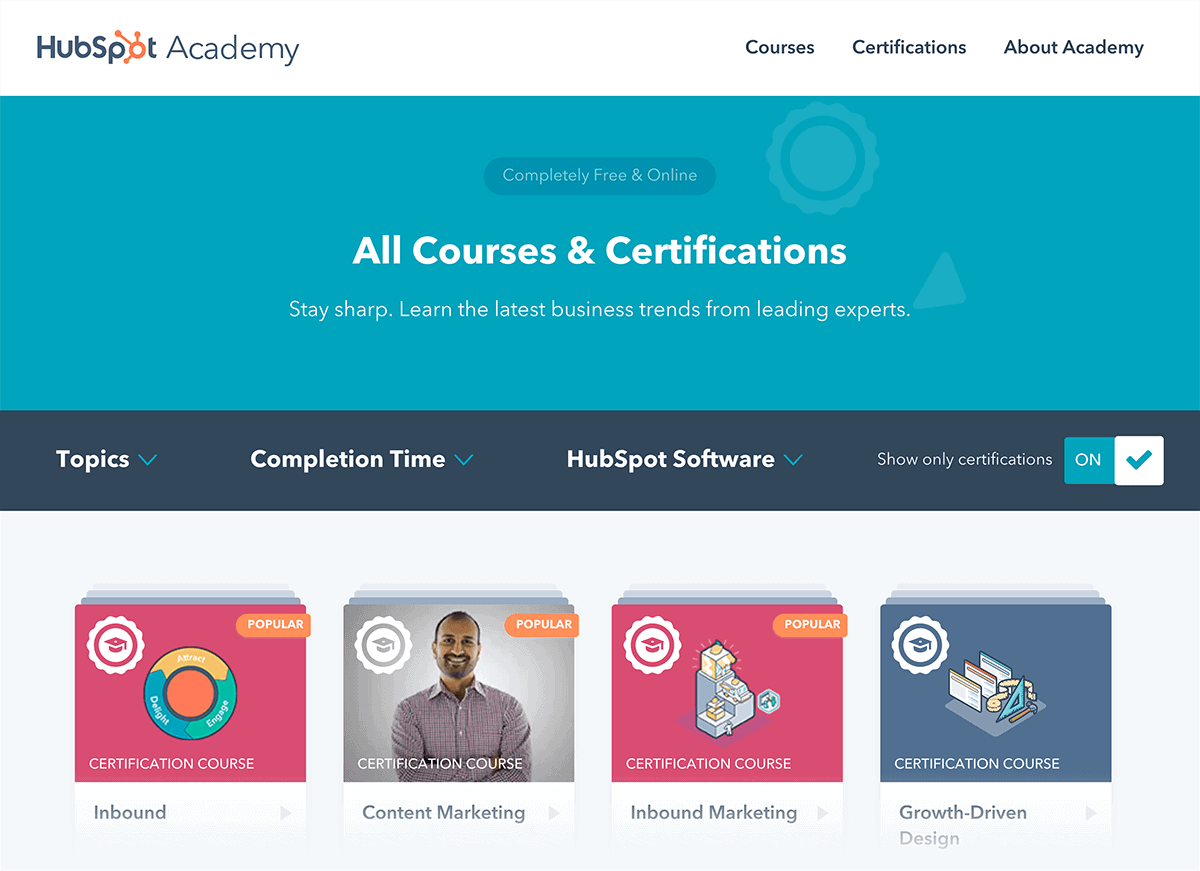 HubSpot offers a slew of free digital marketing courses and certifications that cover topics like inbound marketing strategy, blogging and social media. Unfortunately, they don't have a course that's 100% focused on SEO.
Price: Free
SEO Certifications: The Bottom Line
To quickly summarize what we covered so far:
Should you get an SEO certification?
If your #1 goal is to learn and practice SEO in an organized, structured way… YES.
If your #1 goal is to get a shiny piece of paper to show off on your LinkedIn profile… NO.
Conclusion
Now I'd like to hear from you:
Do you have an SEO certification?
If so, has it been helpful?
I'm really curious to hear what you have to say about this topic.
So go ahead and leave a quick comment below.