What are Audience Engagement Signals?
An Audience Engagement Signal happens whenever a user interacts with a YouTube video. These signals include likes, comments, shares, and subscribes. YouTube uses Audience Engagement Signals as part of their search and discovery algorithm.
In fact, a recent industry study found a correlation between audience interaction and rankings: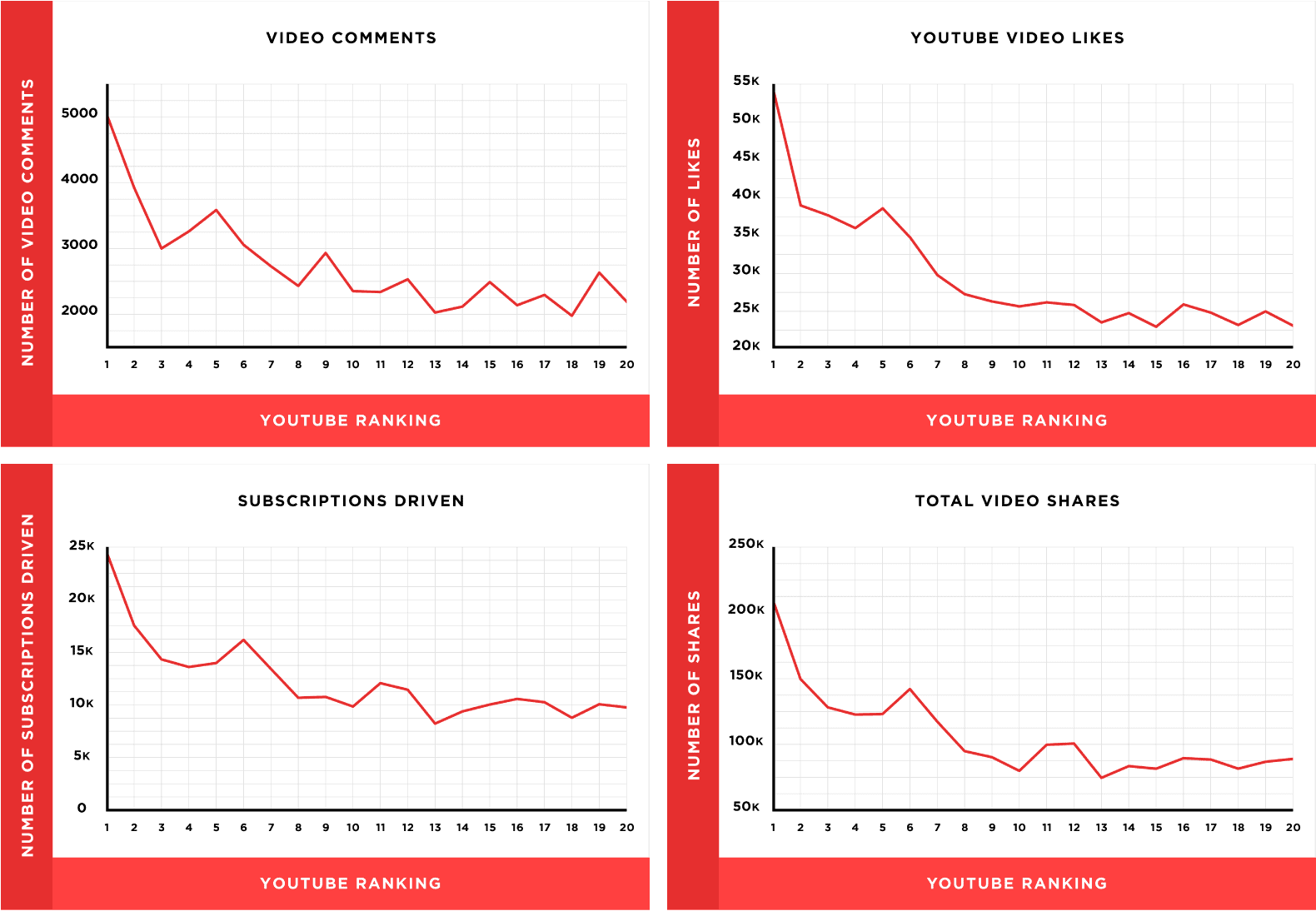 And YouTube has stated that:
"Videos are ranked based on a variety of factors including how well the title, description, and video content match the viewer's query. Beyond that, we look at which videos have driven the most engagement."
In short: the more Audience Engagement Signals your video generates, the better it will rank in YouTube search.
How to Get More Audience Engagement Signals
Comments
There's a clear correlation between comments and YouTube rankings: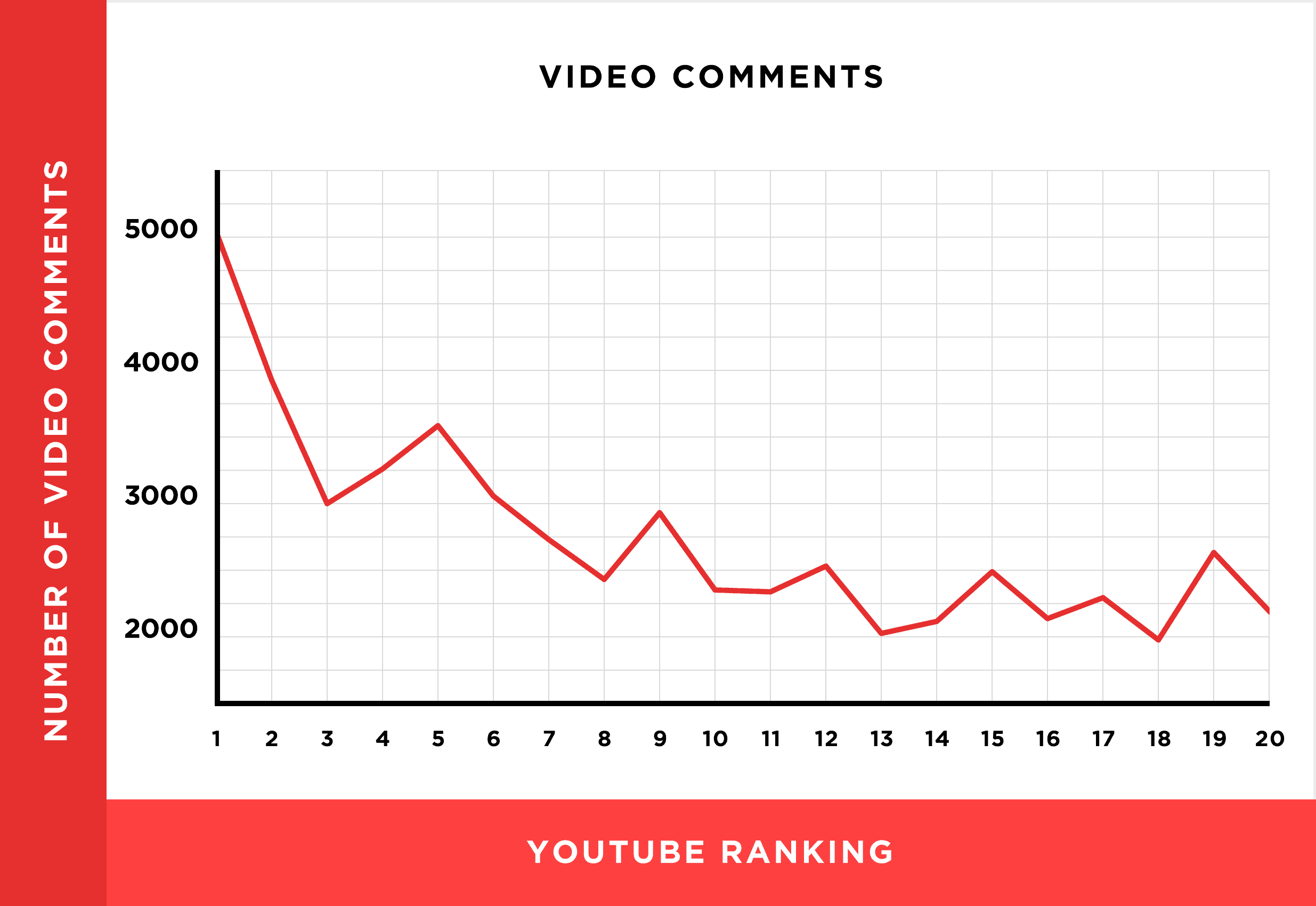 Here's how to generate more comments on your videos:
Ask viewers to give their opinion or to share their views. Compared to open-ended questions, specific questions make it easier for someone to leave a comment. For example, in this video, Jeff doesn't say "let me know what you think in the comments section." Instead, he makes commenting easy thanks to his easy-to-answer comments.


Reply to comments that come in within the first 24-48 hours of your video going live. This shows visitors that you're cultivating an active community, which makes them more likely to comment themselves.
Add a pinned comment to the top of your video that asks viewers to leave a comment. Pinned comments can be easier to spot than a call-to-action in your video. Here's an example of this tip in action:


Moderate comments. Some videos on YouTube are completely spammed:


When a viewer sees that the comment section is full of spam, they're much less likely to leave a comment. So do your best to moderate comments so that no spam gets through (it's tough, but doable).
Likes
While not as strong as with comments, there is a correlation between likes and video rankings: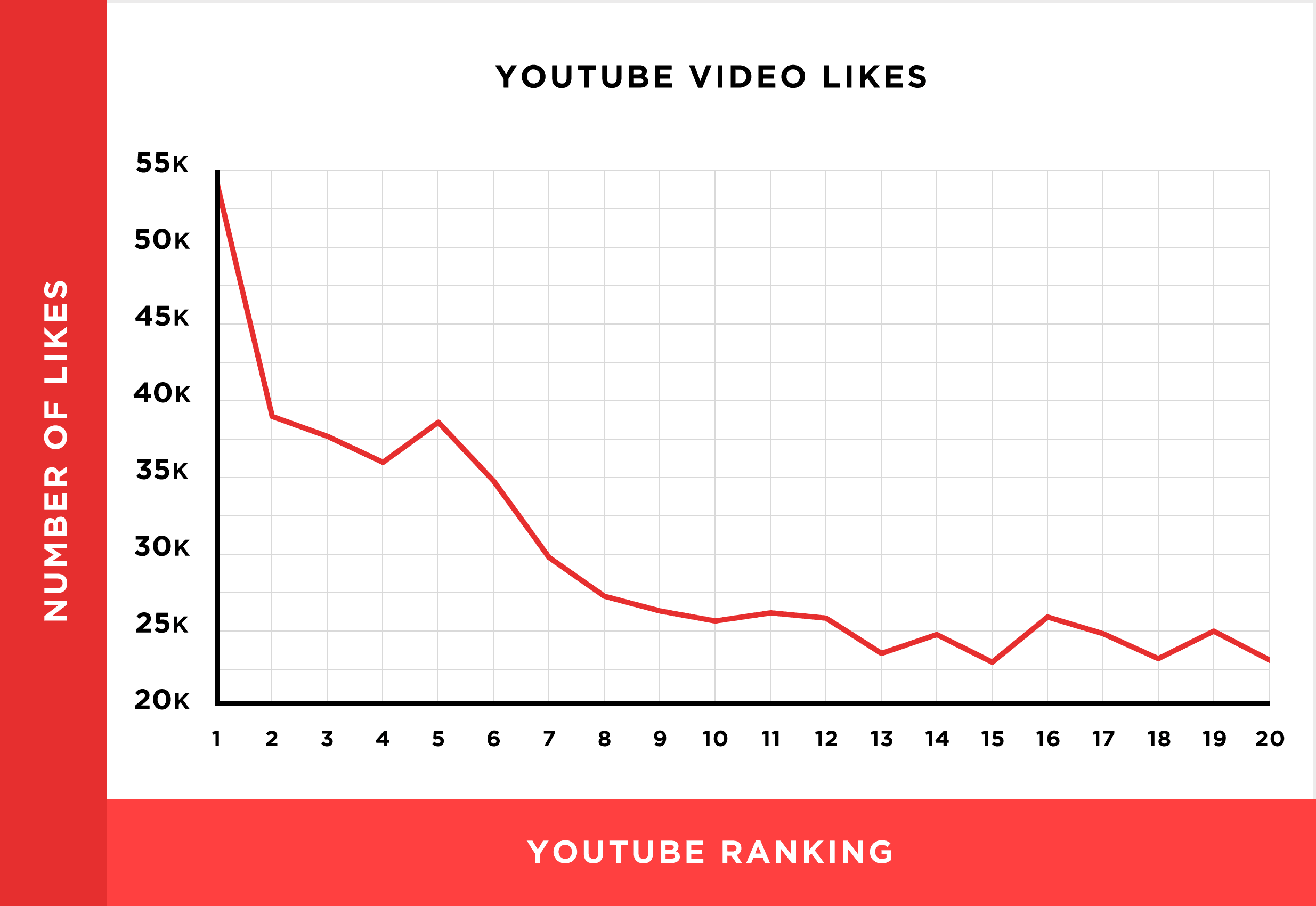 Here are some ways to get more likes on your videos:
Ask people to like using a text-based call-to-action.


Even though YouTube doesn't support annotations like that anymore, you can accomplish the same thing by adding some text to your video that asks viewers to like your video.

Ask people to like (verbally). Simply ask your viewers to like your video. You can do this in a way that fits your channel's style. The only thing to keep in mind is to save this call-to-action for the end of your video. Asking for a like in the middle of your video can kill your video's flow and momentum.
Model your videos after other videos that have lots of likes. These videos are proven to generate likes, which gives you a proven model for your next video.
"Subscribe After Watching"
If you can get someone to subscribe to your channel after watching one of your videos, YouTube will take notice. After all, this sends a strong signal to YouTube that people are really enjoying your content.
As it turns out, the data backs this up. The more subscribers a video generates, the higher that video will rank: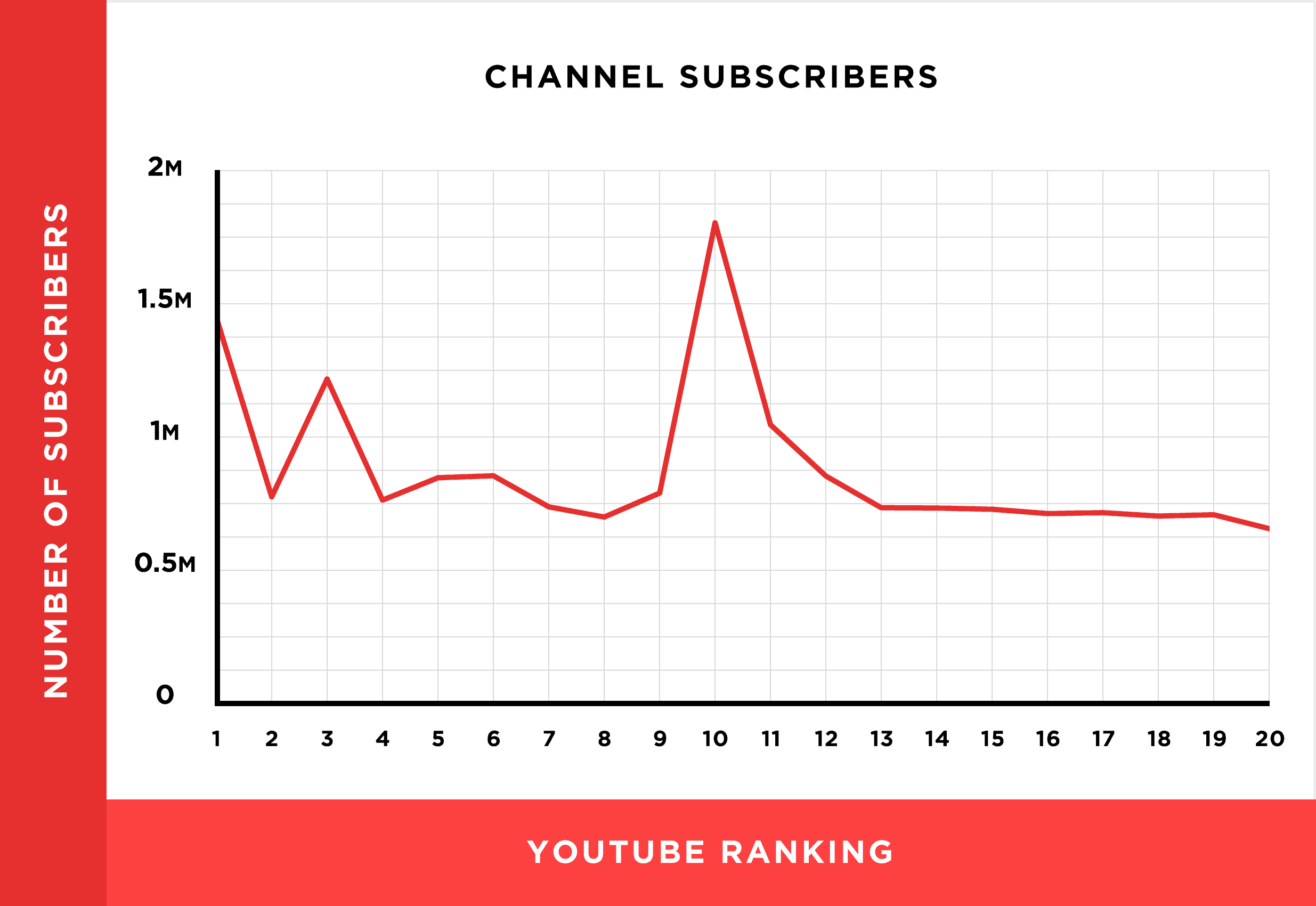 You can actually see which videos generate the most subscribers in your YouTube Analytics "Interaction report":
This is helpful to understand which types of videos push people to subscribe to your channel.
For example, let's say one video is generating 25% of your subscribers. You'd want to take a look at that video to note factors that may contribute to its success… like the length of the video, topic, style, graphics and more.
In addition to that, here are some tips for generating more subscribers from each video:
Video Embeds
Video Embeds are a unique type of Audience Interaction signal as they actually happen off of YouTube.
An embed is whenever someone embeds one of your videos on a webpage: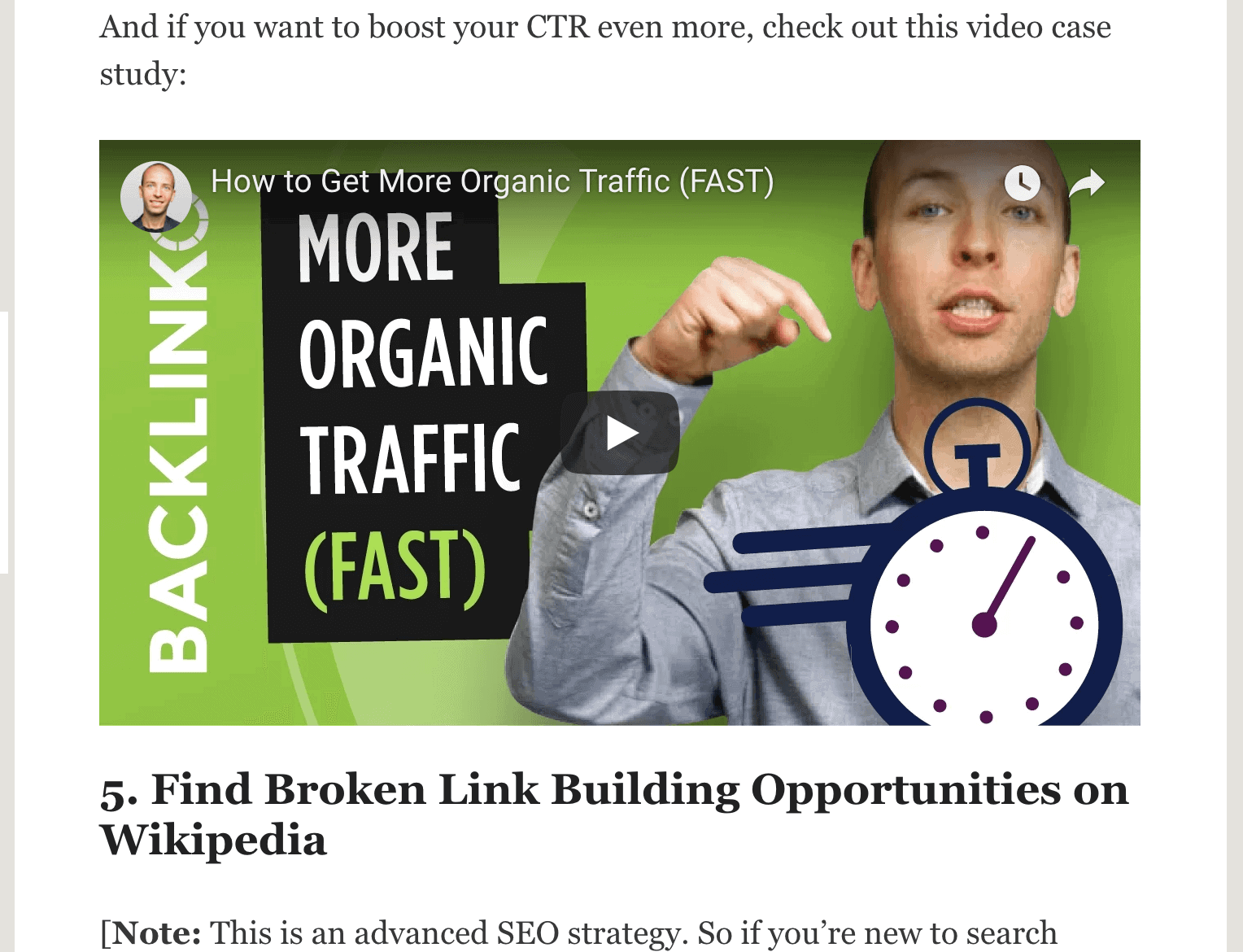 And because YouTube is owned by Google, it's relatively easy for them to track and measure where videos are embedded around the web.
In fact, this analysis found that embeds correlated with video rankings in YouTube search: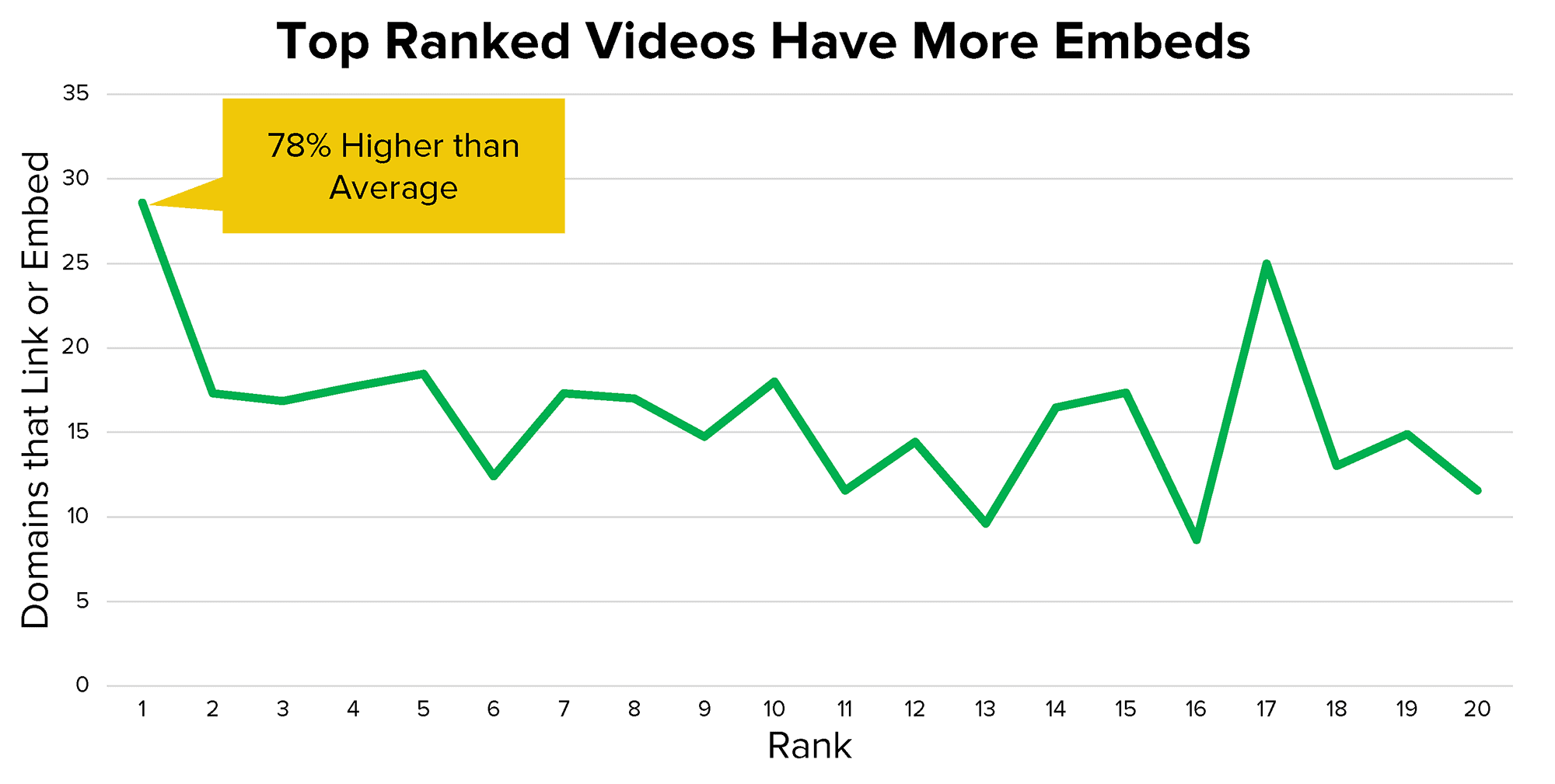 How can you get more embeds?
First, embed your videos on your website. You can either dedicate an entire page to your video or simply embed your video in existing content, like this: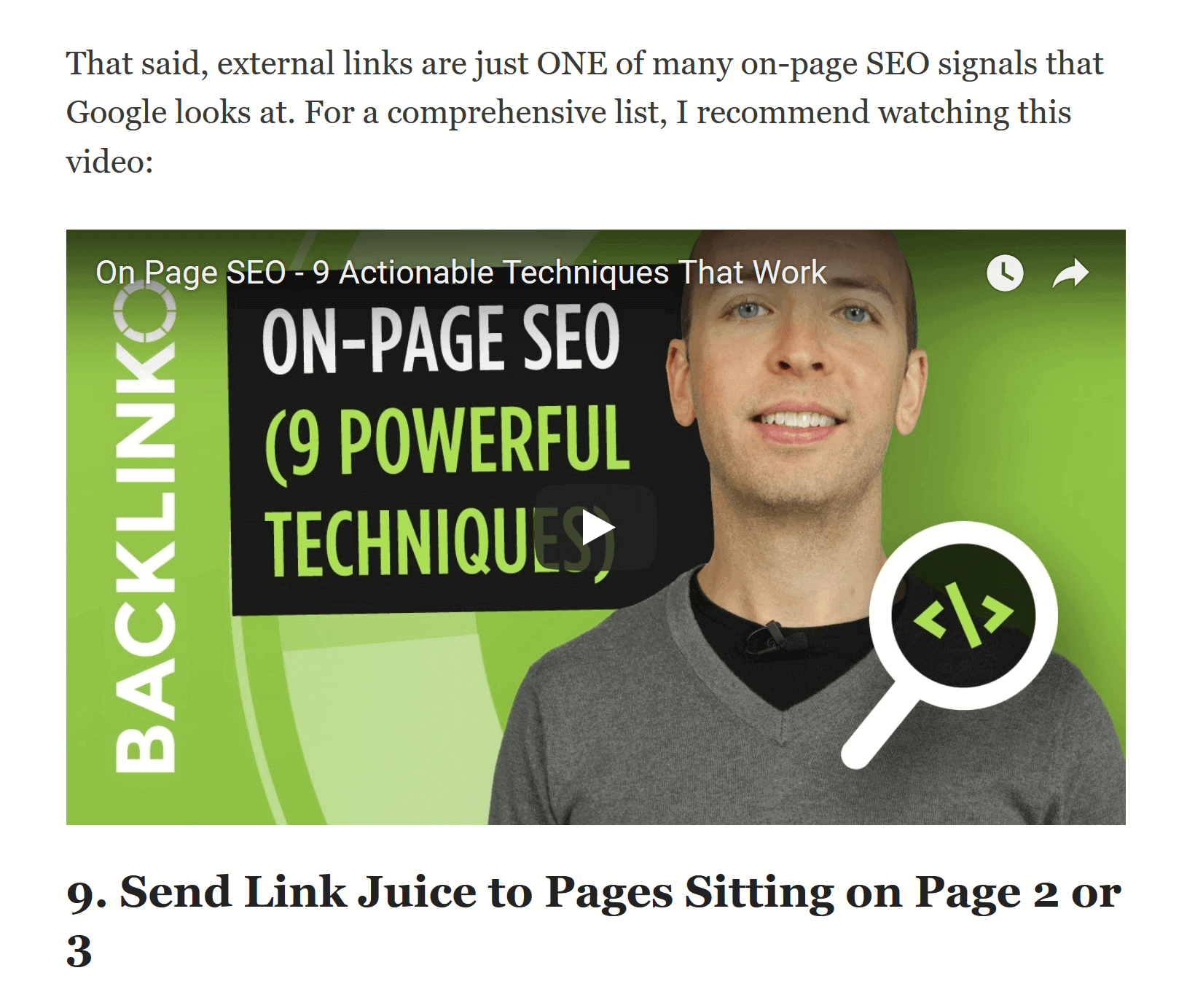 You can also pitch your video to bloggers and journalists (just like you would with any piece of content). To make this work, you want to have a specific place in mind for your video to go. For example, if you just published a video about growing tomatoes, find a specific place in an article where your video would make sense.
Shares
People don't generally share videos they don't like. And that's probably why YouTube uses shares as a ranking signal: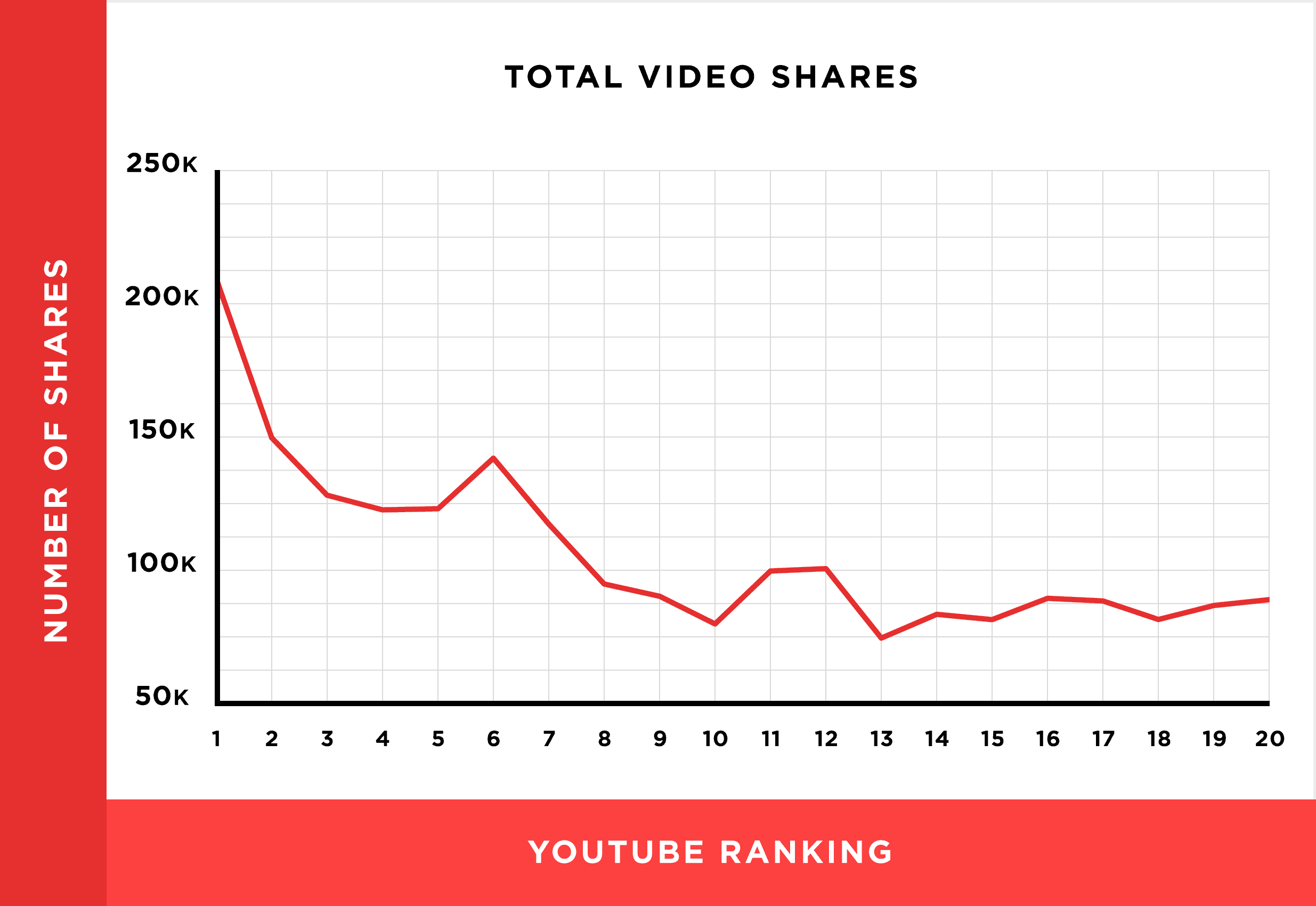 How do you get more people to share your video? Here are some tips:
Ask viewers to share your video. This is a great call-to-action to include at the end of your video. Also, to make sharing for people simple and easy, ask (or even show) viewers to share using the "share" button underneath your video:


Make highly-shareable content. Yes, this includes content that's controversial or surprising. But insanely useful content works too (in fact, highly practical content gets shared more than any other type).
Learn More
Video SEO – How to Rank #1 in YouTube: Super tactical guide to ranking YouTube videos, including a section on audience interaction.
5 Tricks to Get More Comments on YouTube: 5 lesser-known strategies for getting more comments (including a controversial one).
YouTube SEO: How to Rank Videos: A deep-dive into video SEO (including lots of real-life examples). Covers audience interaction signals in-depth.