What Is Video Keyword Research?
Video keyword research is the task of finding words and phrases that people use to search for video content online. Considering that YouTube is the most popular video website, most keyword research for videos focuses on YouTube search.
Why Is Keyword Research Important for a YouTube Channel?
According to JumpShot, YouTube is the world's 2nd most popular search engine.
That means that millions of people use YouTube search every day to find videos about sports, makeup, business and more.
In other words: it's likely that someone from your target audience is searching for one of your videos right now.
And if you can identify the keyword they're using to search (and optimize your video around that keyword), your video can show up at the top of the search results.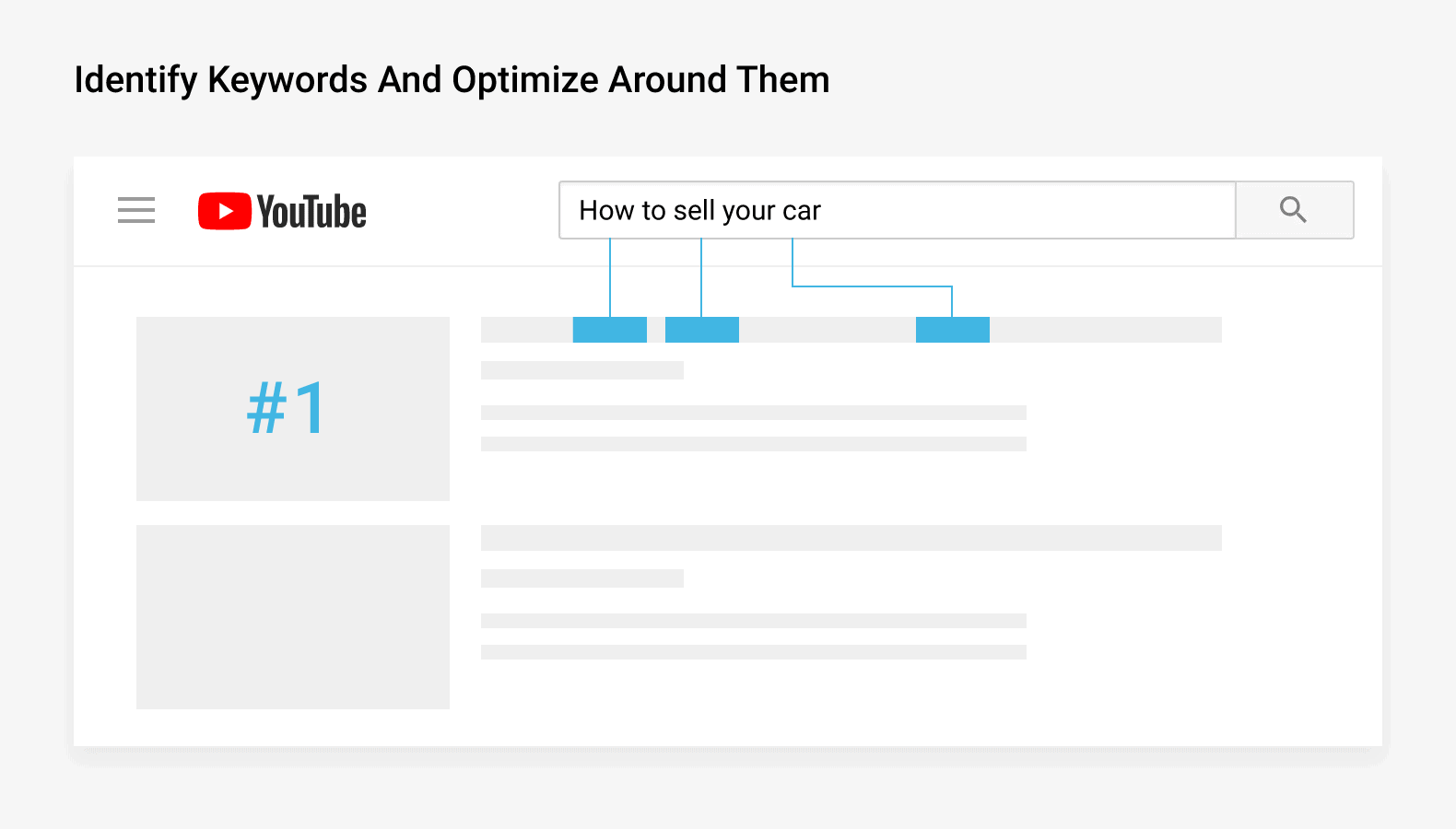 In short: when you optimize your videos around the right keywords, they have the opportunity to get significantly more views, comments, likes and subscribers.
How to Find Keywords for YouTube Videos
YouTube Autocomplete
You may have noticed that, when you search for something on YouTube, YouTube suggests certain keywords for you: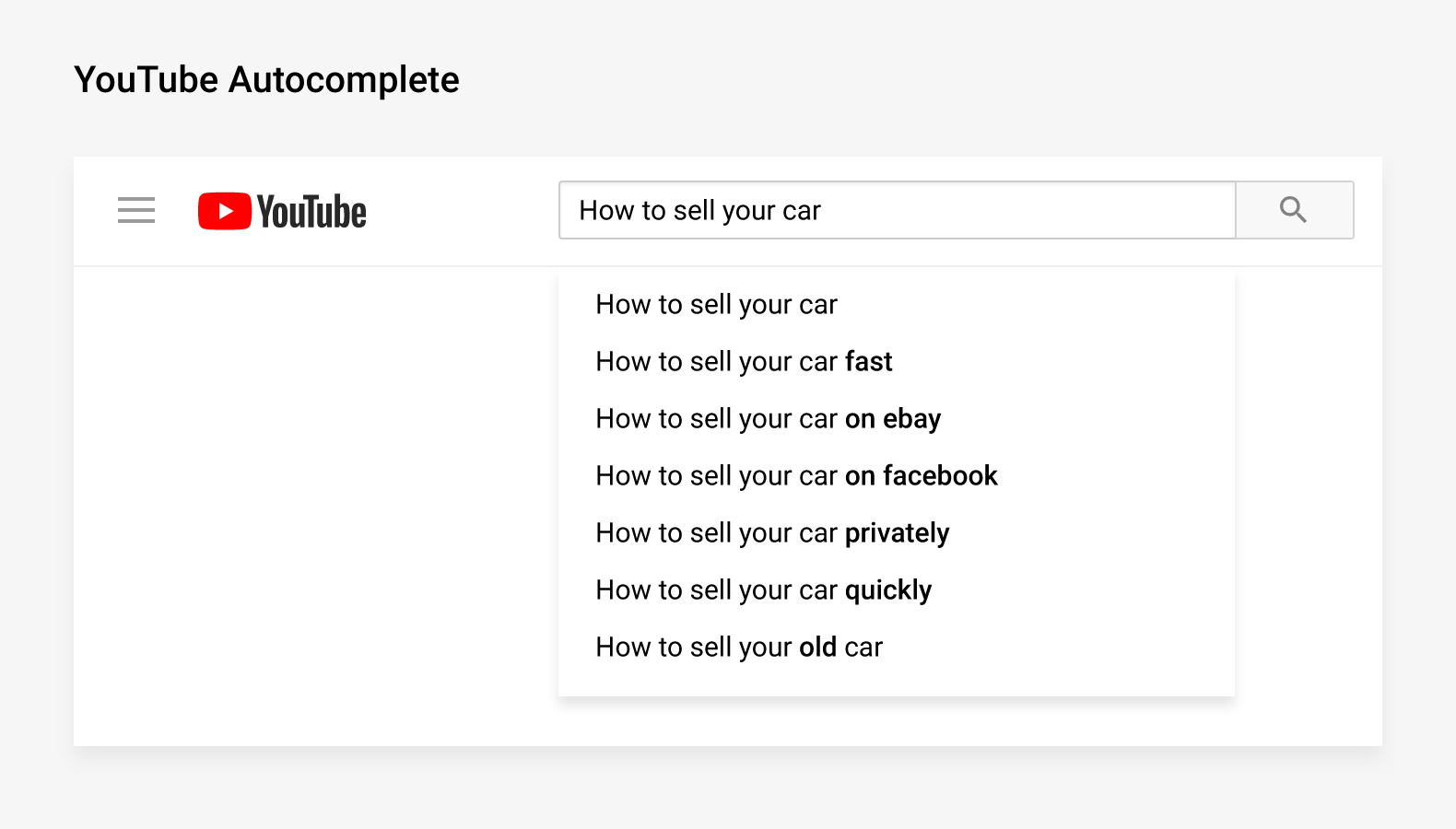 This feature is called Autocomplete.
The great thing about Autocomplete is that it only suggests popular keywords. In other words, YouTube is literally telling you: "these are terms that lots of people use to find videos on YouTube!".
(Which means that these autocomplete suggestions make great keywords to optimize your videos around)
For example, let's say that you were thinking of making a video about productivity tips.
Well, when you type "productivity tips" into YouTube, you can see that it suggests 4-5 other keywords related to that term: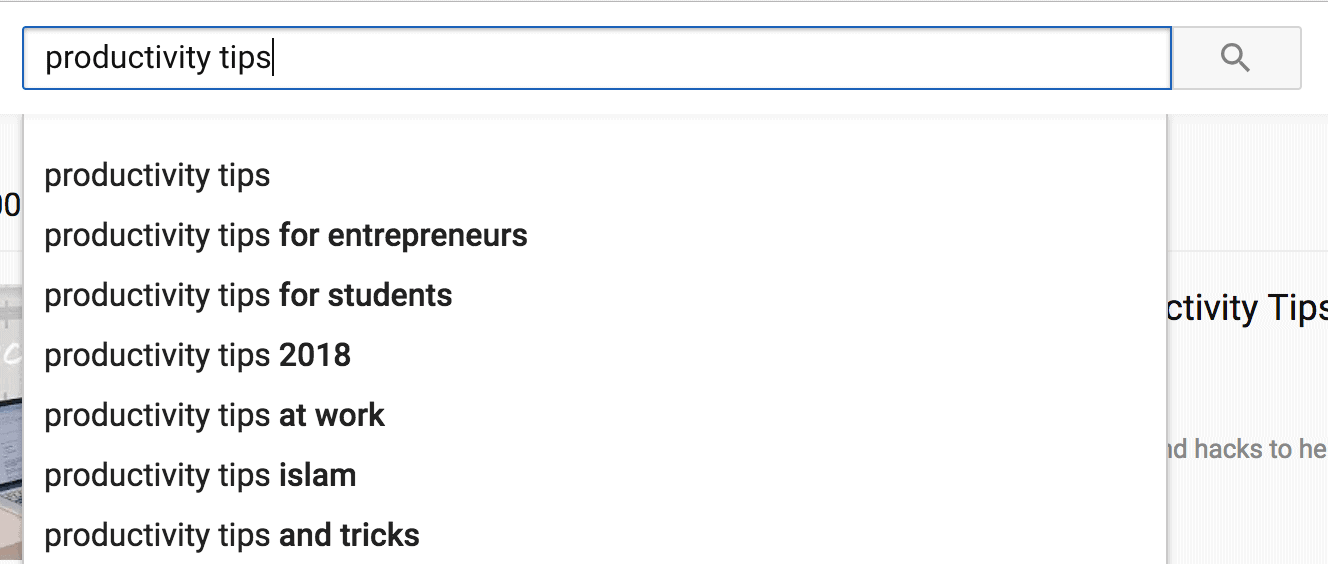 Not only are these great potential video topic ideas, but excellent keywords too.
Why?
First, as you just read, these keywords are popular (otherwise, YouTube wouldn't suggest them).
Also, Autocomplete suggestions are usually fairly long (5+ words). And because they're "long tail" keywords, these terms tend not to be particularly competitive… which means they'll be easier to rank for.
If you want to scale the YouTube autocomplete process, check out KeywordTool.io.
Instead of manually entering a bunch of different keywords one-by-one, this tool searches for hundreds of variations of your keyword automatically, resulting in hundreds of autocomplete suggestions: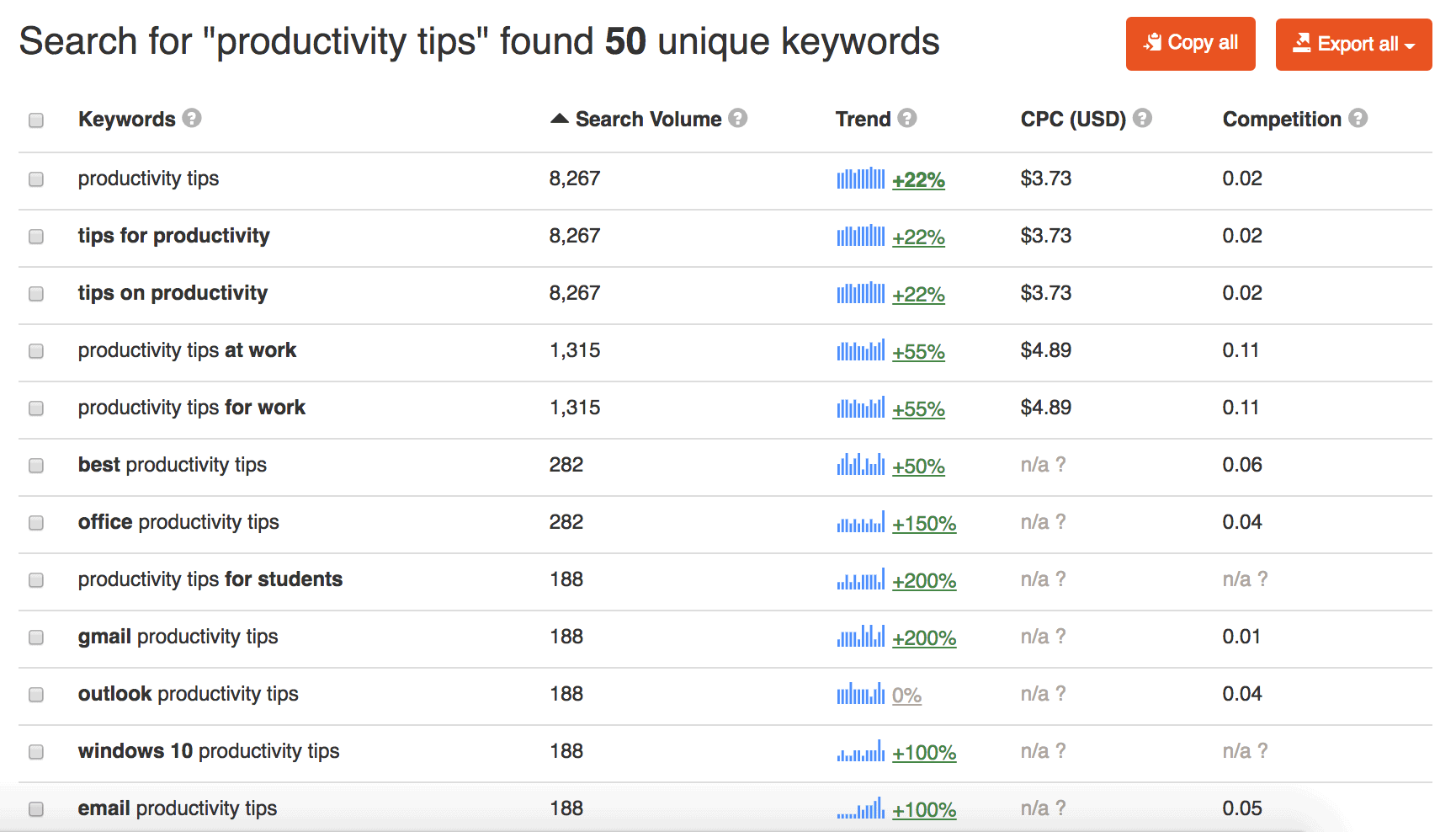 YouTube is a Google platform after all, so their own analytics are good. But what gets even better are the custom analytics tools made by other players. If you're using YouTube like an SEO, the way that's described on this Hub, you'll get value out of Keyword Analytics for YouTube, a Semrush app.
It's hard to overstate how useful the data gets when it's presented in a way similar to what we're used to from Semrush and other SEO platforms.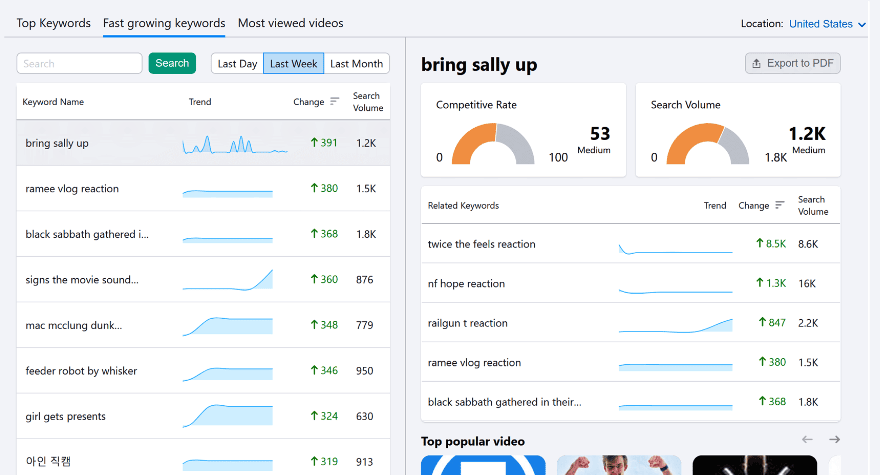 Competitor Top Videos
Instead of starting from scratch, why not see which keywords have already worked well for your competitors?
Here's how to do it:
First, head over to one of your competitor's channels. Try to avoid channels that have way more subscribers than you do. Instead, focus on channels that are about your size.
Then, click on their channel's "Videos" tab: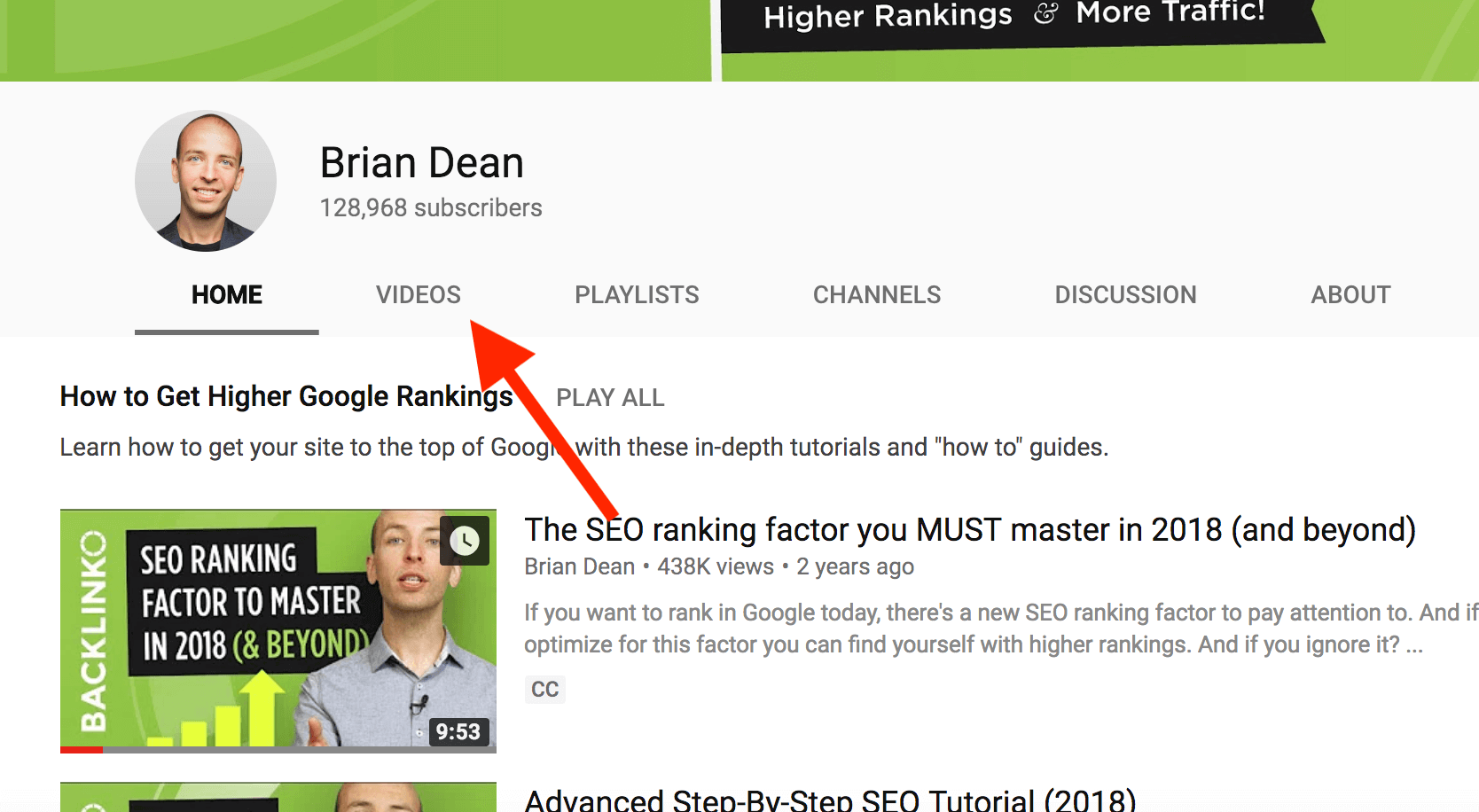 And sort by "Most Popular":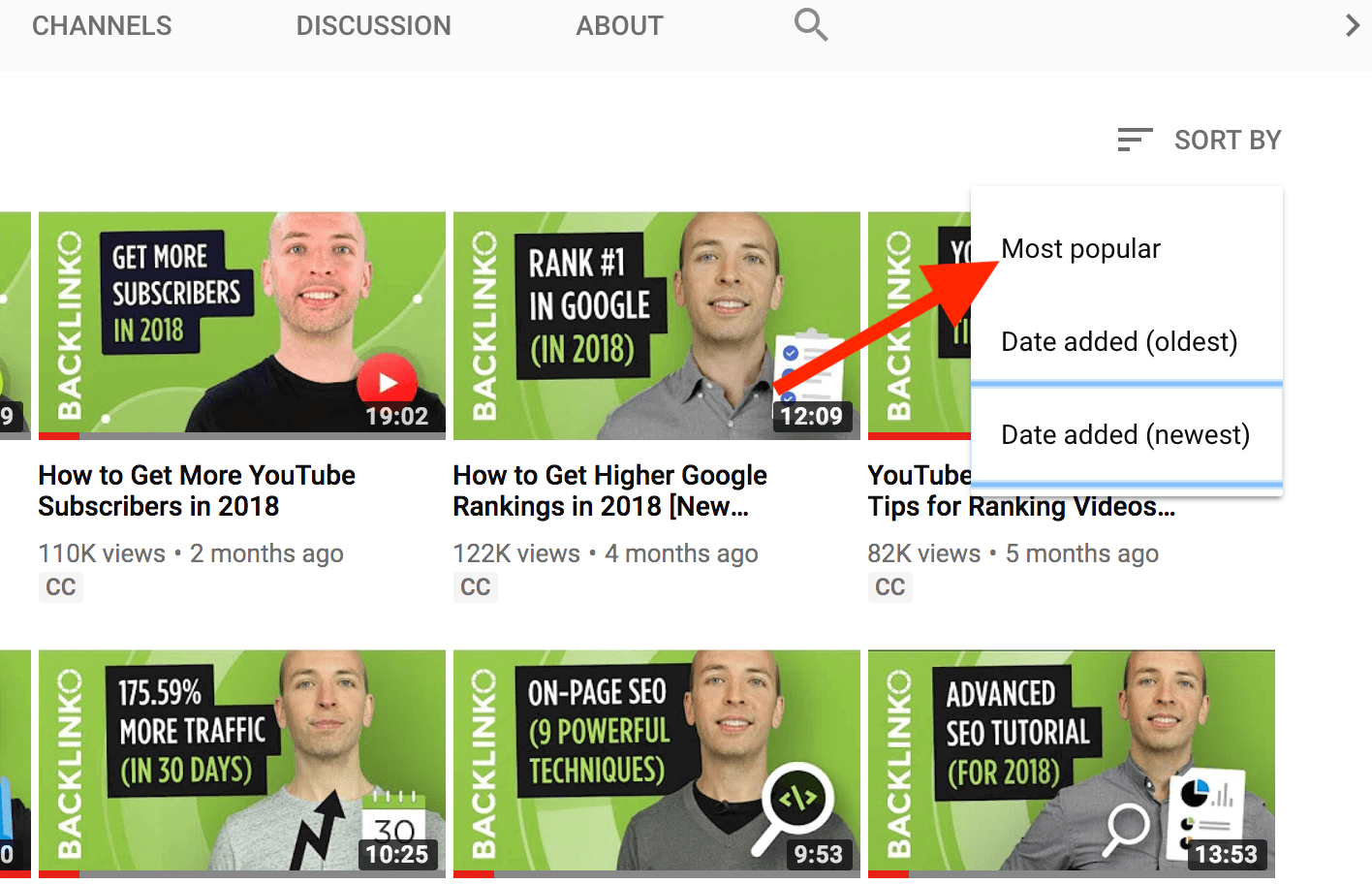 This will show you their videos that got the most views:
Finally, look at the keywords used in the video's title and description.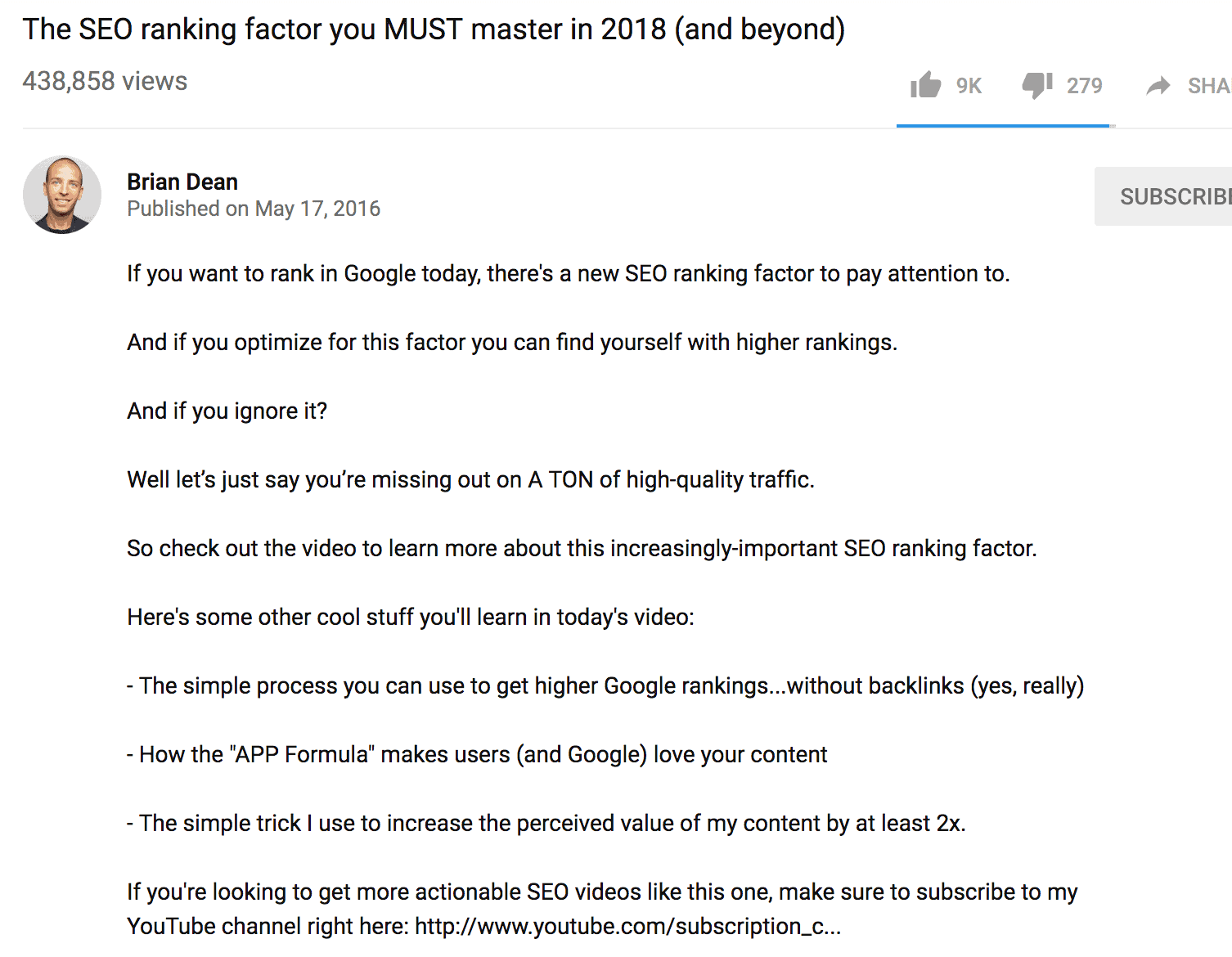 And voila! You have a handful of proven keywords that you can optimize your videos around.
Competitor Tags
If you want to dig deeper than a video's title and description, you can also look at a video's tags.
YouTube doesn't show these publicly, so you'll need to dig into the page's HTML.
To do that, right click on the page and click "View page source…"
This will show you the page's HTML code.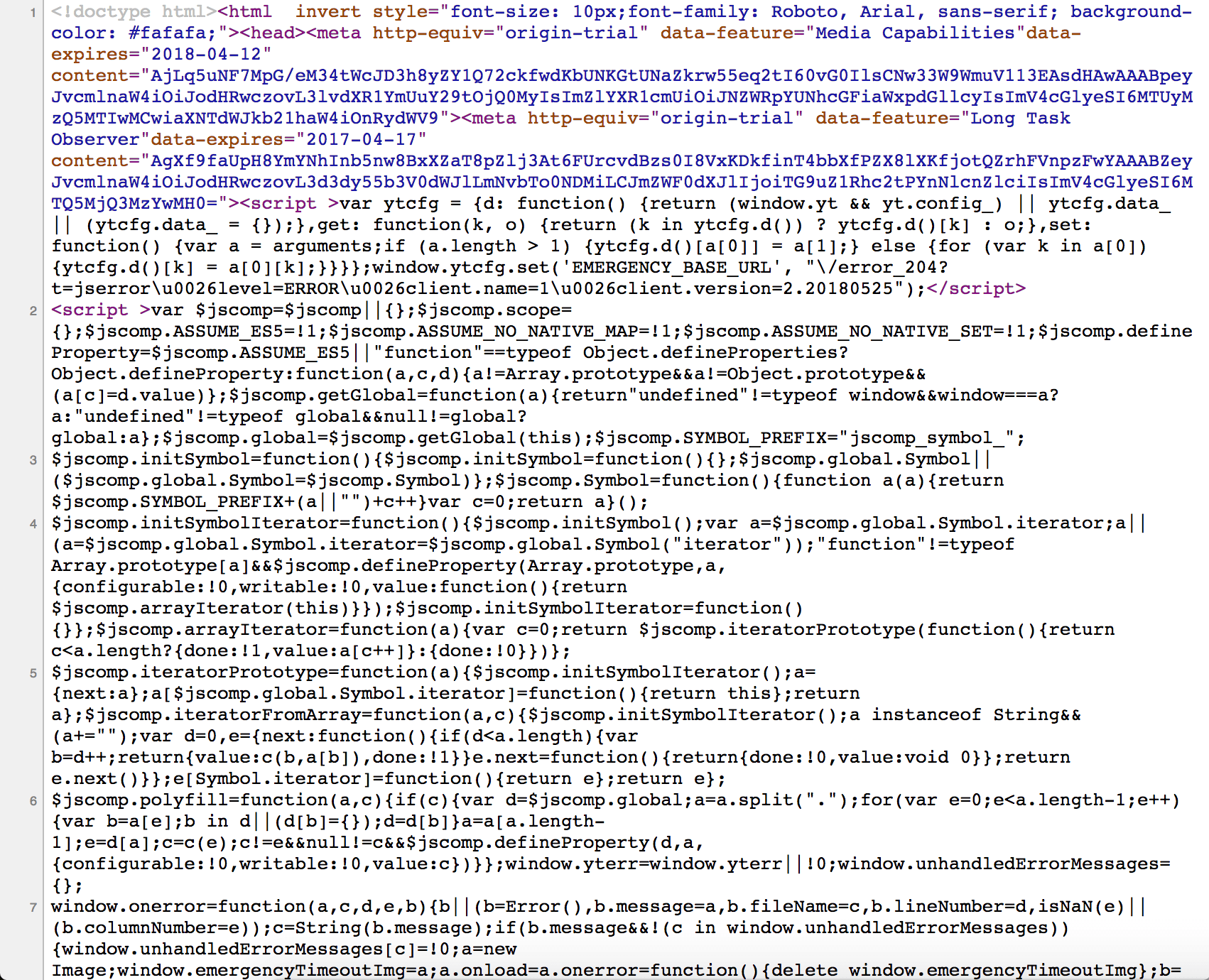 Fortunately, you don't need to know HTML to execute this technique.
All you need to do is search the page ("ctrl + f" for windows and "⌘ + f" on Mac). Then, type in "keywords":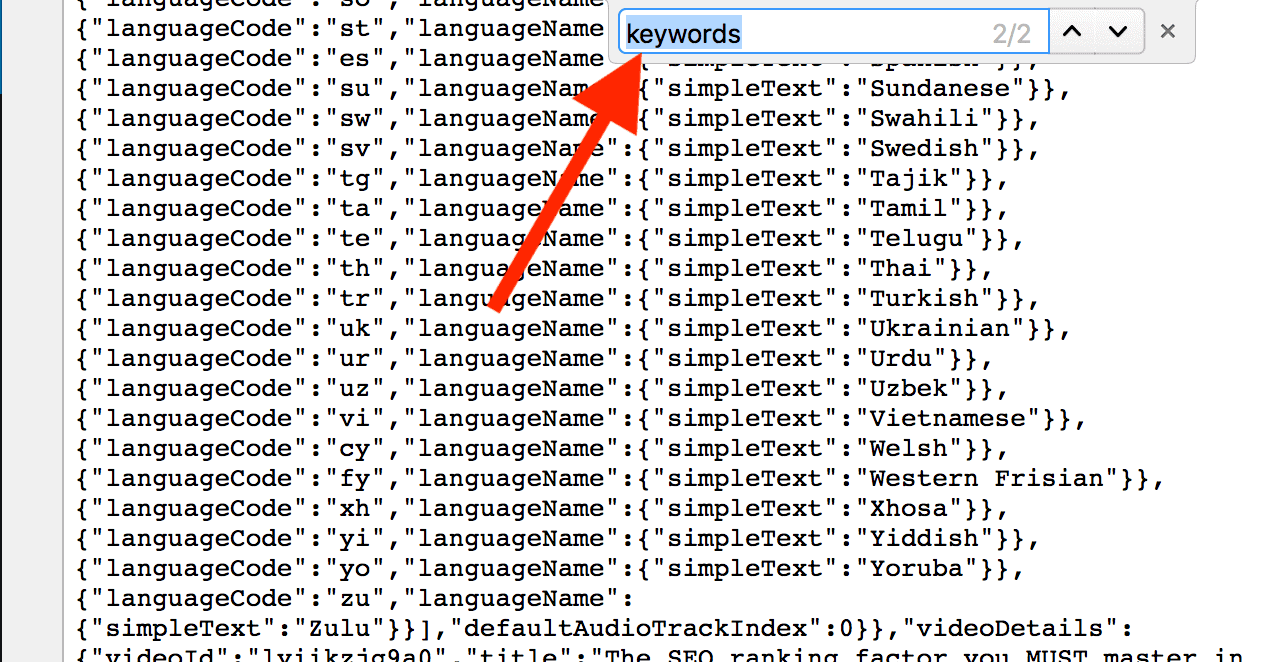 And the terms that follow are that video's tags:

If you don't feel like wading through HTML, you can see a video's keywords right on the page using the nifty TubeBuddy Chrome extension: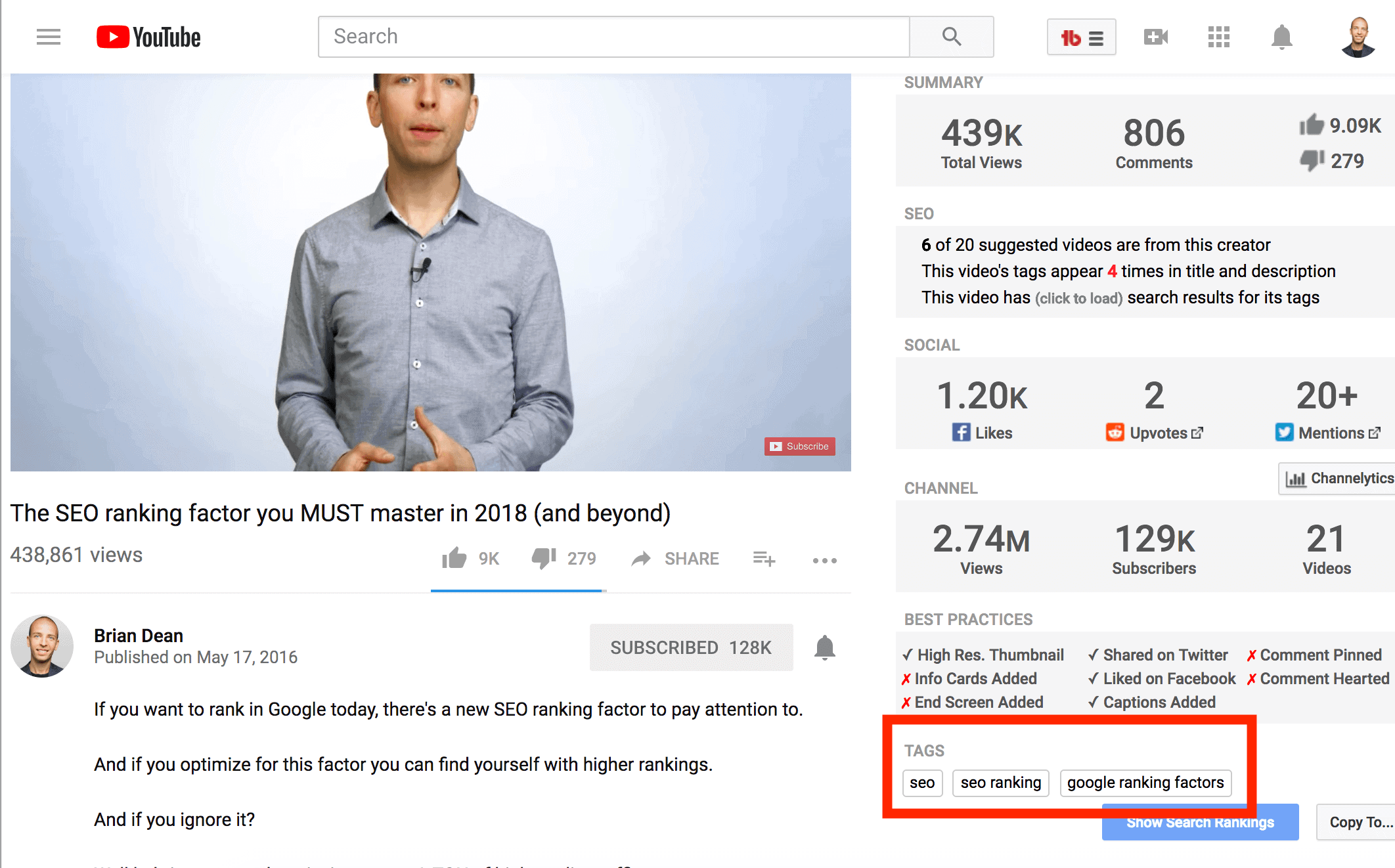 VidIQ's Keyword Tool
VidIQ is one of the few tools on the market that has a keyword research feature specific for YouTube.
To use it, just enter a keyword into it:

And you'll get a list of keyword ideas: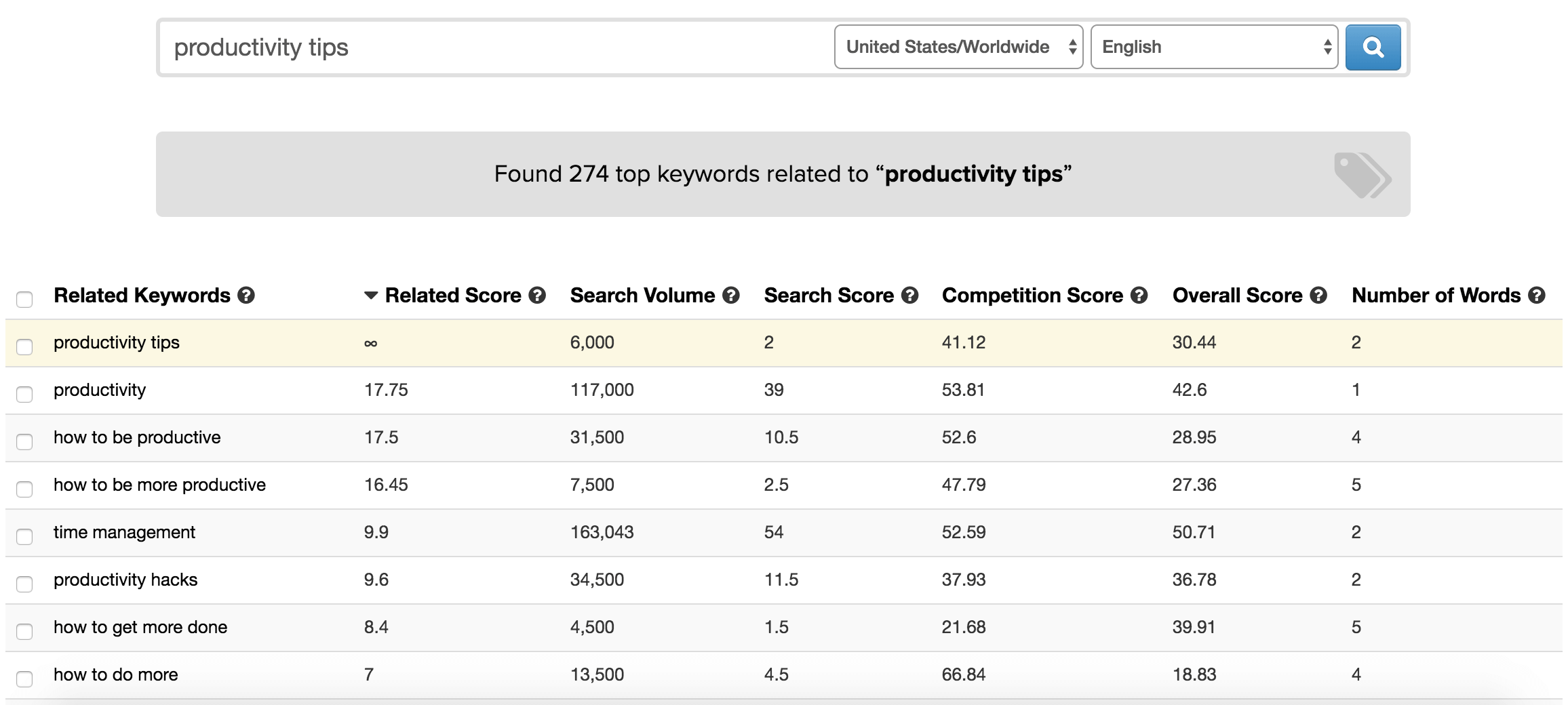 This is actually pretty helpful already. But what makes VidIQ especially cool is that you get data on each keyword, like how many people search for that keyword and how competitive the keyword is:
Your Own YouTube Analytics
Your YouTube Analytics is a potential keyword research goldmine.
That's because YouTube Analytics shows you the exact keywords that people use to find your videos.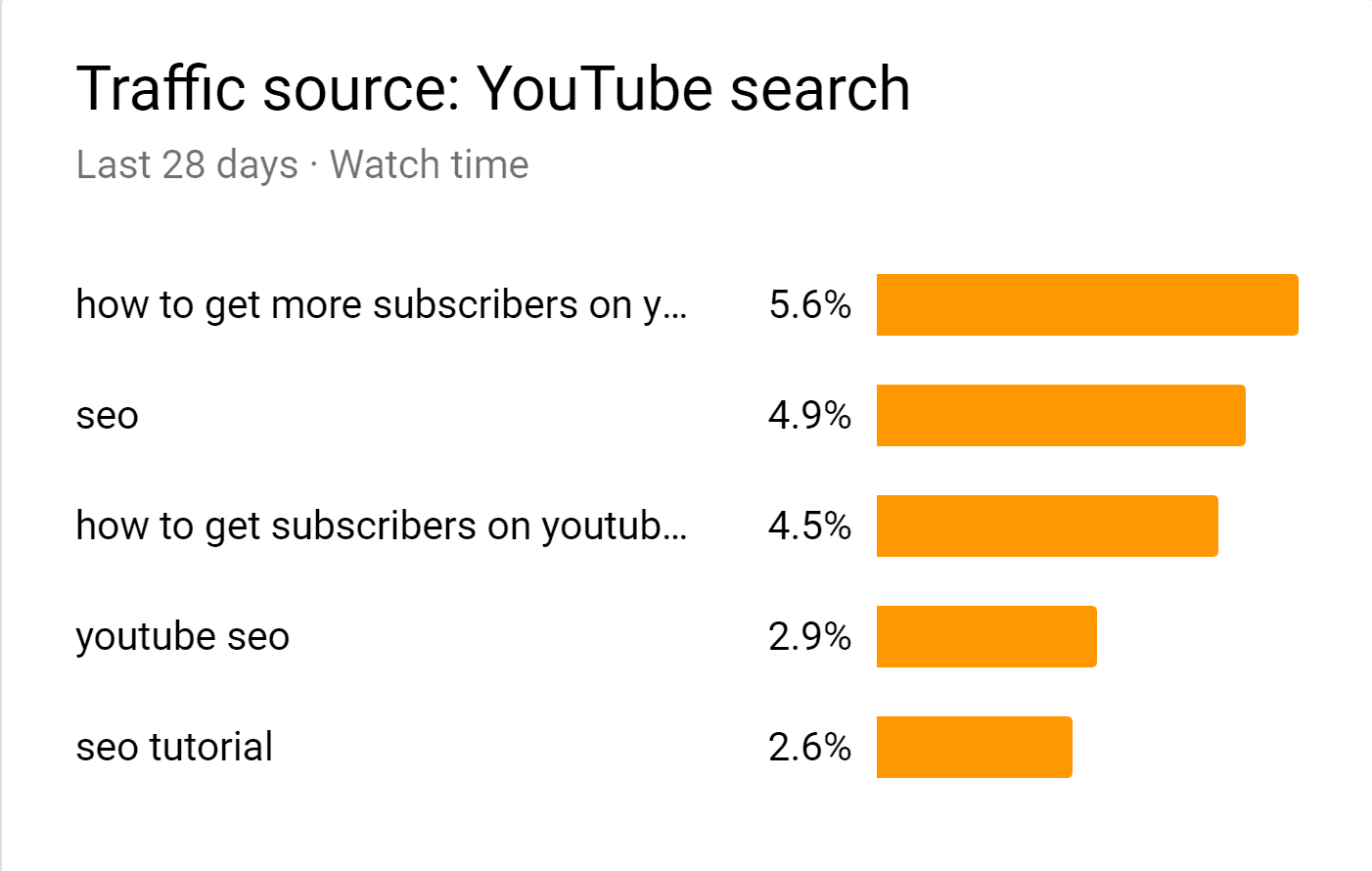 (To find this report in YouTube Studio, go to "Analytics" → "Reach Viewers")
In most cases, you'll find keywords that you're already optimizing for. If so, that's a good sign that your video SEO efforts are paying off.
But every once and a while you'll run across a keyword that you're not optimizing for.
Why is this important?
Well, YouTube is already ranking your video in the search results for that term… without you purposefully optimizing for it.
And according to YouTube, if you add that "missing" keyword to your title and description, you can get even higher rankings for that term.
Google Video Result Keywords
Ranking your videos in YouTube search is great.
But ranking your videos in YouTube and Google is even better.
To do this, you need to find "Video Result Keywords".
You see, Google doesn't show a video in the search results for every single keyword.
Instead, Google only shows video results for certain keywords.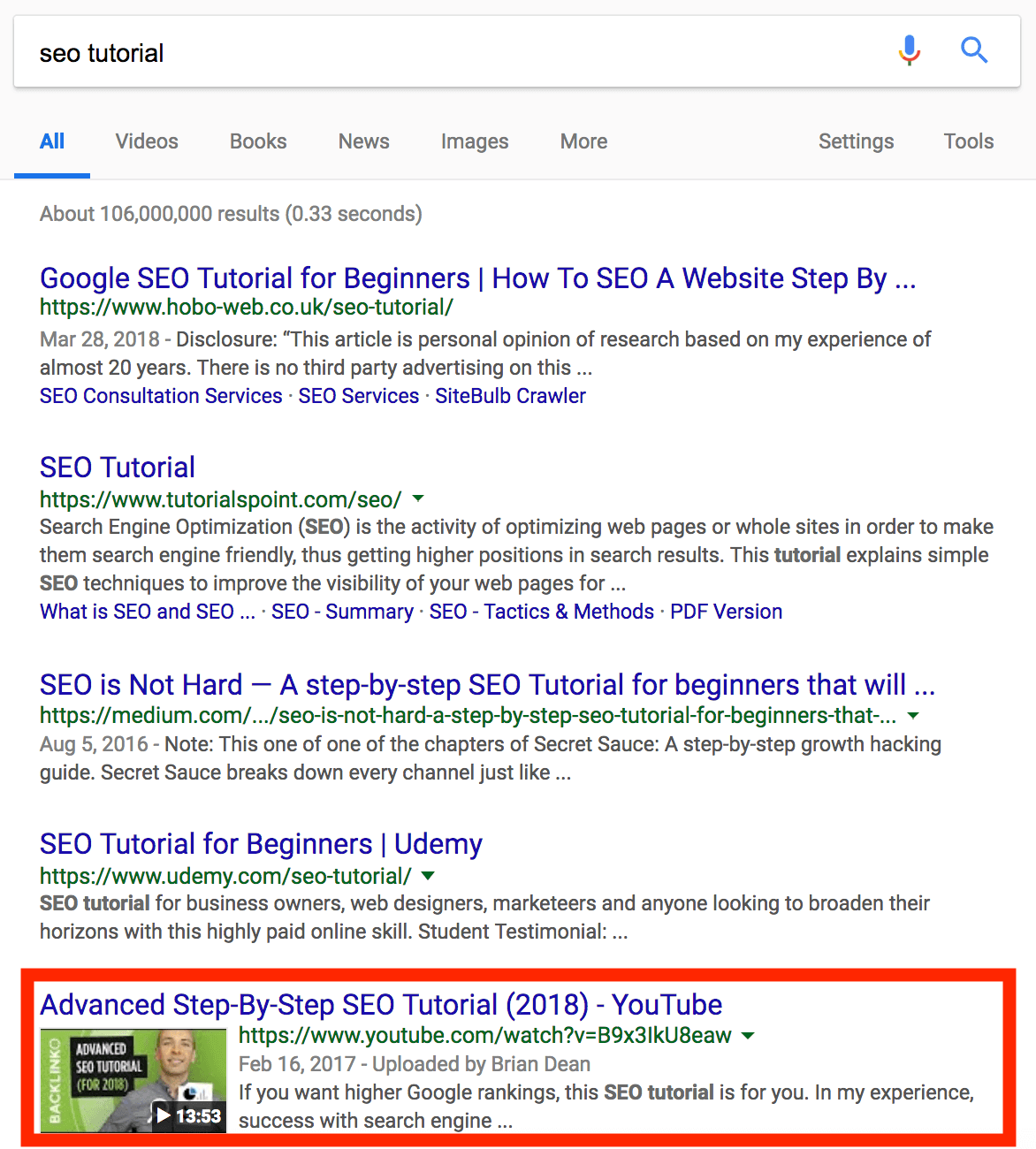 Keyword that have a video result are called: "Video Result Keywords".
Video Result Keywords tend to be on topics like: sports, tutorials, cute things,… or any topic where a video result makes sense.
So before deciding on a keyword, search for that keyword in Google.
If you don't see a video in the results, it means that Google has decided that it's not a Video Result Keyword.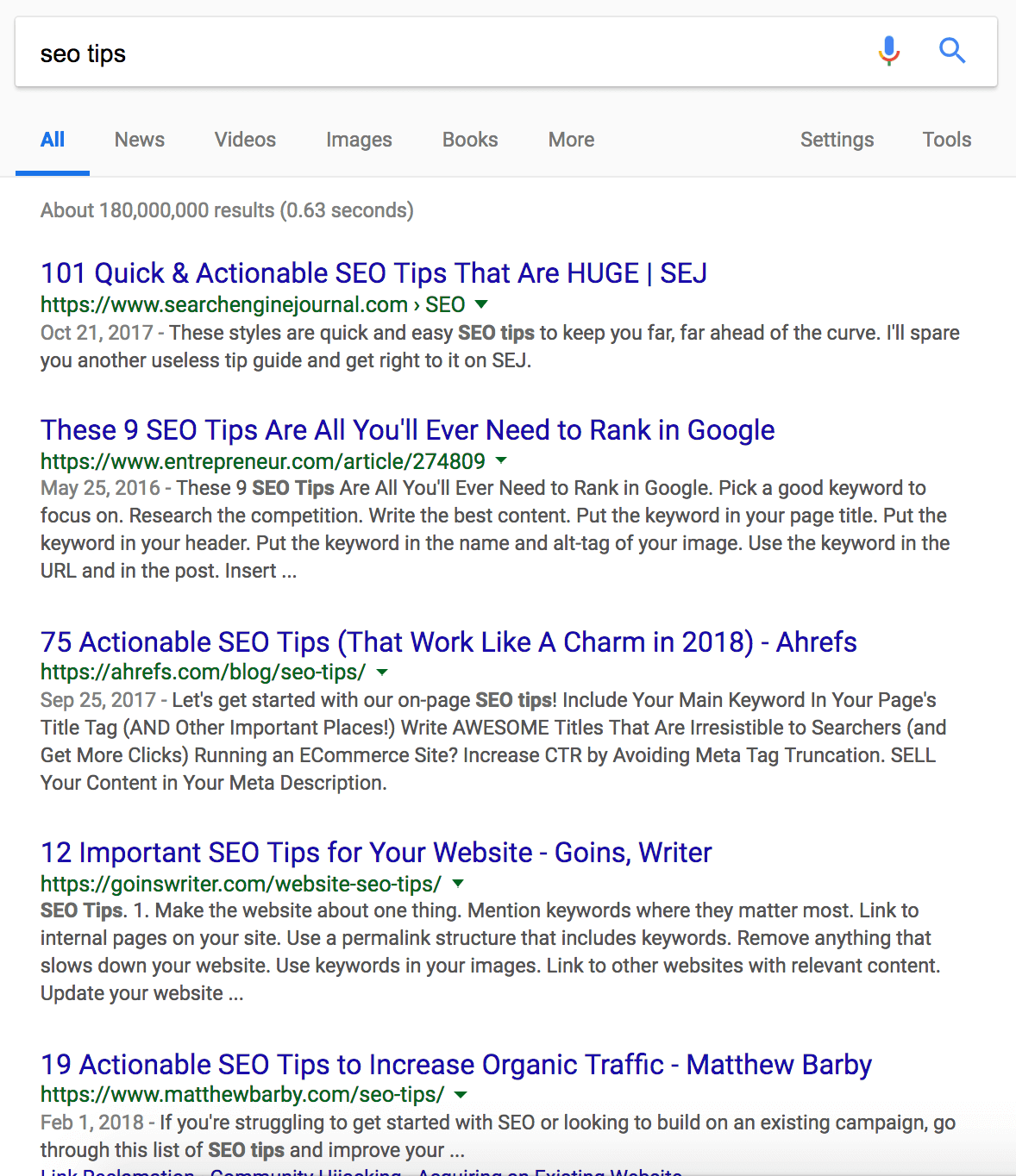 But when you see one or more YouTube videos in the search results, you've uncovered a Video Result Keyword.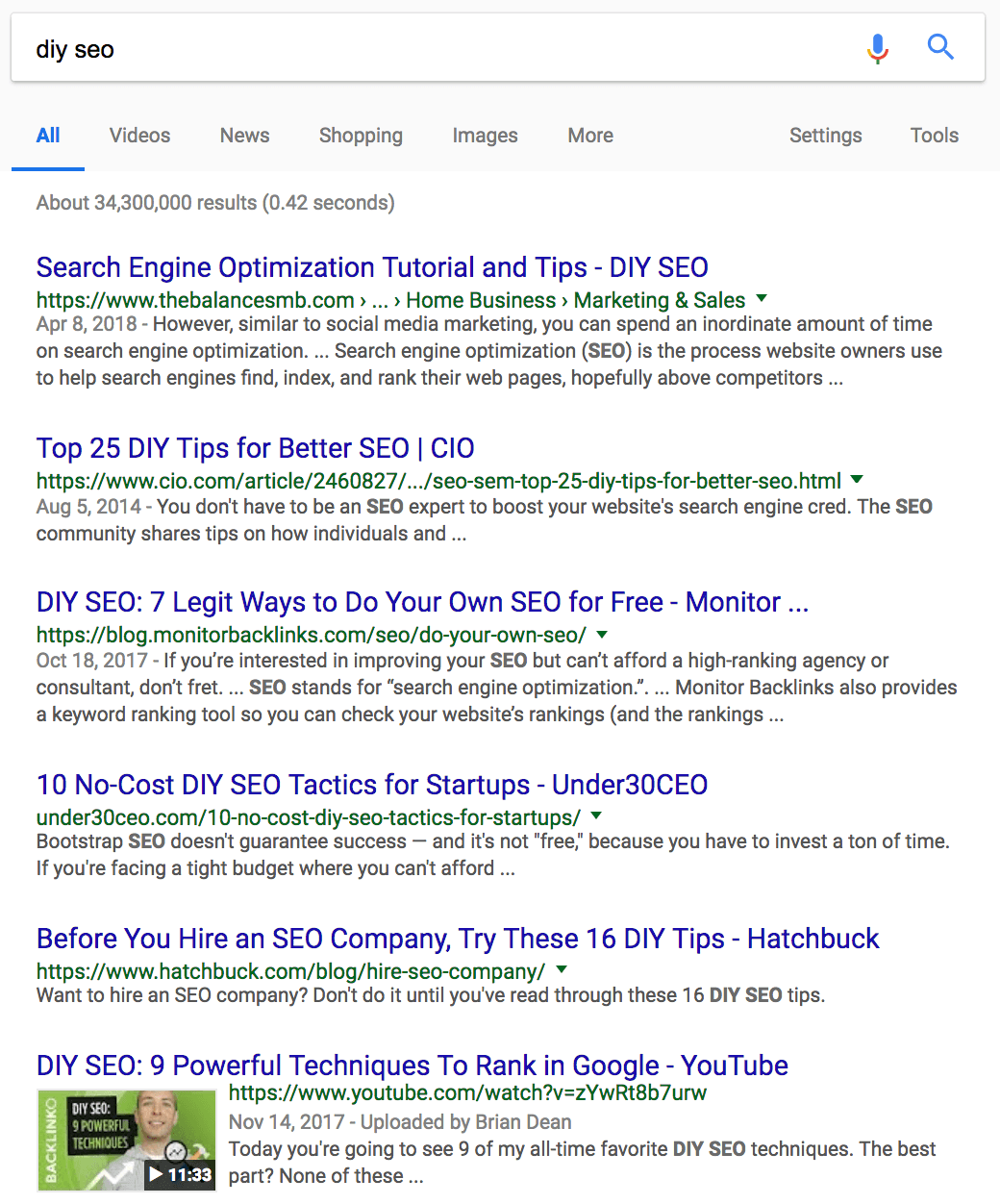 This means, when you optimize your video around that Video Result Keyword, you have a chance to rank your video in Google.
Learn More
YouTube SEO: How to Rank YouTube Videos: Thorough guide to YouTube SEO, including lots of YouTube-focused keyword research tips.
Rank Tracker for YouTube: Great tool for staying on top of the data about your channel's growth.
KeywordKeg's YouTube Keyword Tool: Solid keyword research tool for finding popular keywords on YouTube.