What are Channel Subscribers?
Subscribers are people that choose to receive updates from a specific YouTube channel. Also, videos from channels you've subscribed to are more likely to appear prominently around YouTube (including YouTube search and the YouTube homepage).
Why are Channel Subscribers Important?
In many ways, subscribers are the lifeblood of your channel. Because they're notified whenever you upload a new video, subscribers are significantly more likely to watch your new videos compared to non-subscribers.
In fact, YouTube's internal data found that:
"Subscribers… tend to spend more time watching your channel than viewers who are not subscribed."
In other words, a group of engaged subscribers can increase your Watch Time and amplify your content, which gets your videos in front of more people.

Best Practices
Set Up Your Channel Page For Success
Someone just watched one of your videos. They were impressed, so they head over to your channel homepage.
What happens next determines whether that person becomes a loyal subscriber… or clicks away forever.
In other words, your channel page can turn more random viewers into subscribers. That is, if your page is set up the right way. Here's how to do that:
Professional Channel Art: When someone visits your channel for the first time, your Channel Art is the first thing they see. So it's important that your Channel Art looks professional and communicates what your channel is all about. Here's an example:


Clear Channel Icon: Your Channel Icon is usually the 2nd thing someone sees on your channel page. So double check that your icon is unique and clear, like the icon from Papa Jake:


Video Structure: Most people will skim your videos before deciding to subscribe. In other words, they ask themselves: "Is this channel for me?". Unfortunately, many channels list their videos in random order (or chronological order). Instead, display your best content at the top of your page (in the form of playlists) so that people can quickly find your best stuff. Here's an example:

Reply to Comments
If you want more YouTube subscribers, a community is one of the best ways to do it.
A strong community not only increases engagement signals on your videos (which can lead to higher rankings), but it can help you boost your YouTube subscribers.
In fact, YouTube states that:
"Building a community on YouTube lets you have a deeper connection with your audience and can lead to long-term channel growth."
And one of the easiest ways to cultivate a strong community? Reply to comments.
This is such a simple strategy that most people ignore it.
But if you've ever commented on a video, and received a response from a creator, you know how powerful this is.
And the impact doesn't stop with that one person. When other people see that you reply to comments, they're also more likely to comment (and subscribe).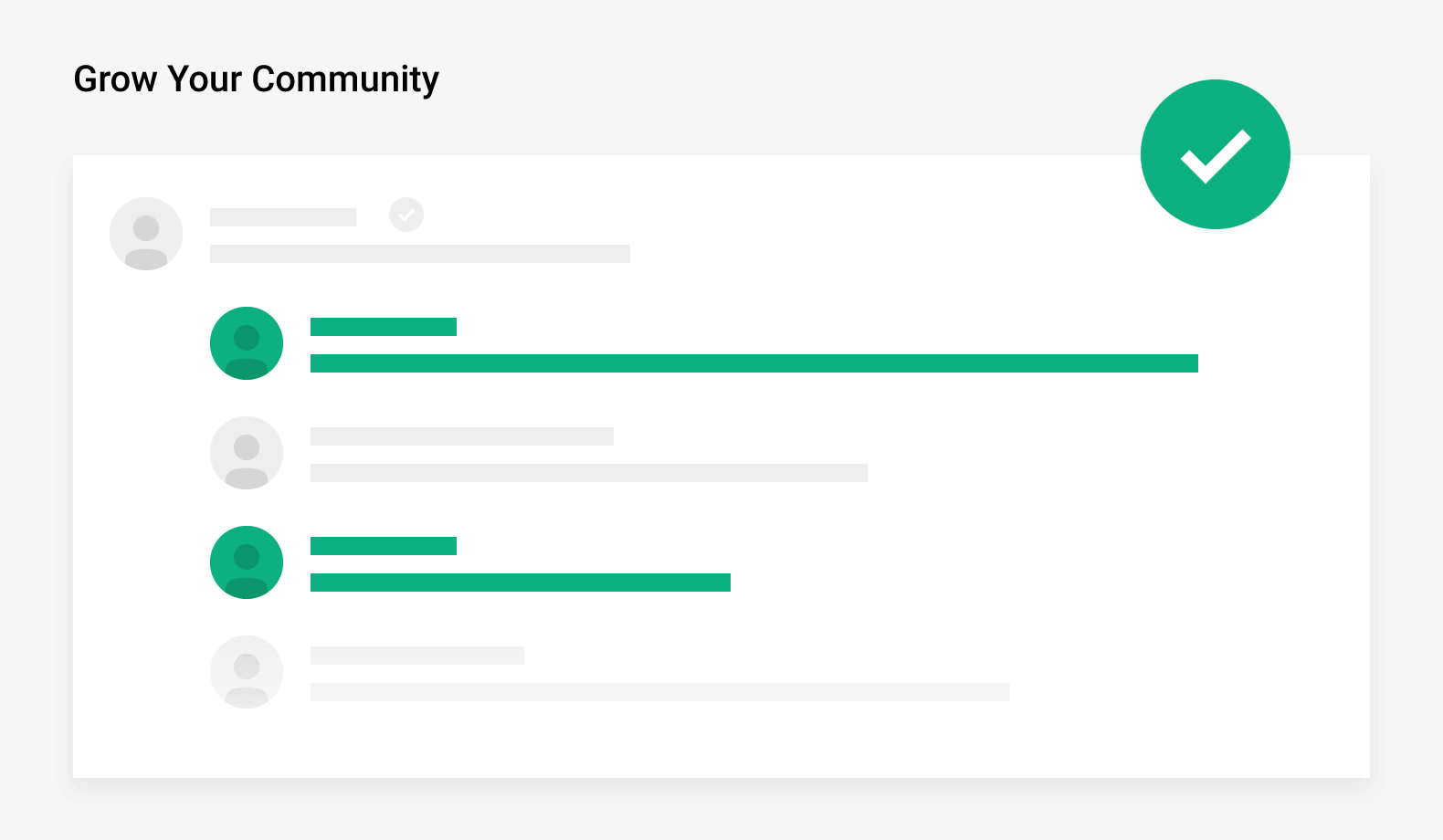 For example, Jeff Rose increased his subscribers by nearly 100k in 6 months.

And Jeff states that replying to comments is a big reason that his channel grew so quickly:

Focus on a Niche
Most channels struggle because they don't have a specific niche.
In fact, if you ask most people about their channel, they'll say things like:
"I run a mommy vlog"
"I make videos about technology"
"I show people how to work out with kettlebells"
There's nothing wrong with these statements. But to stand out on YouTube in 2018, you need to position your channel.
(Especially when you're first starting out)
Otherwise, your channel will blend in with all the others in your space.
For example, the Vanessa Van Edwards channel focuses on social skills for the office.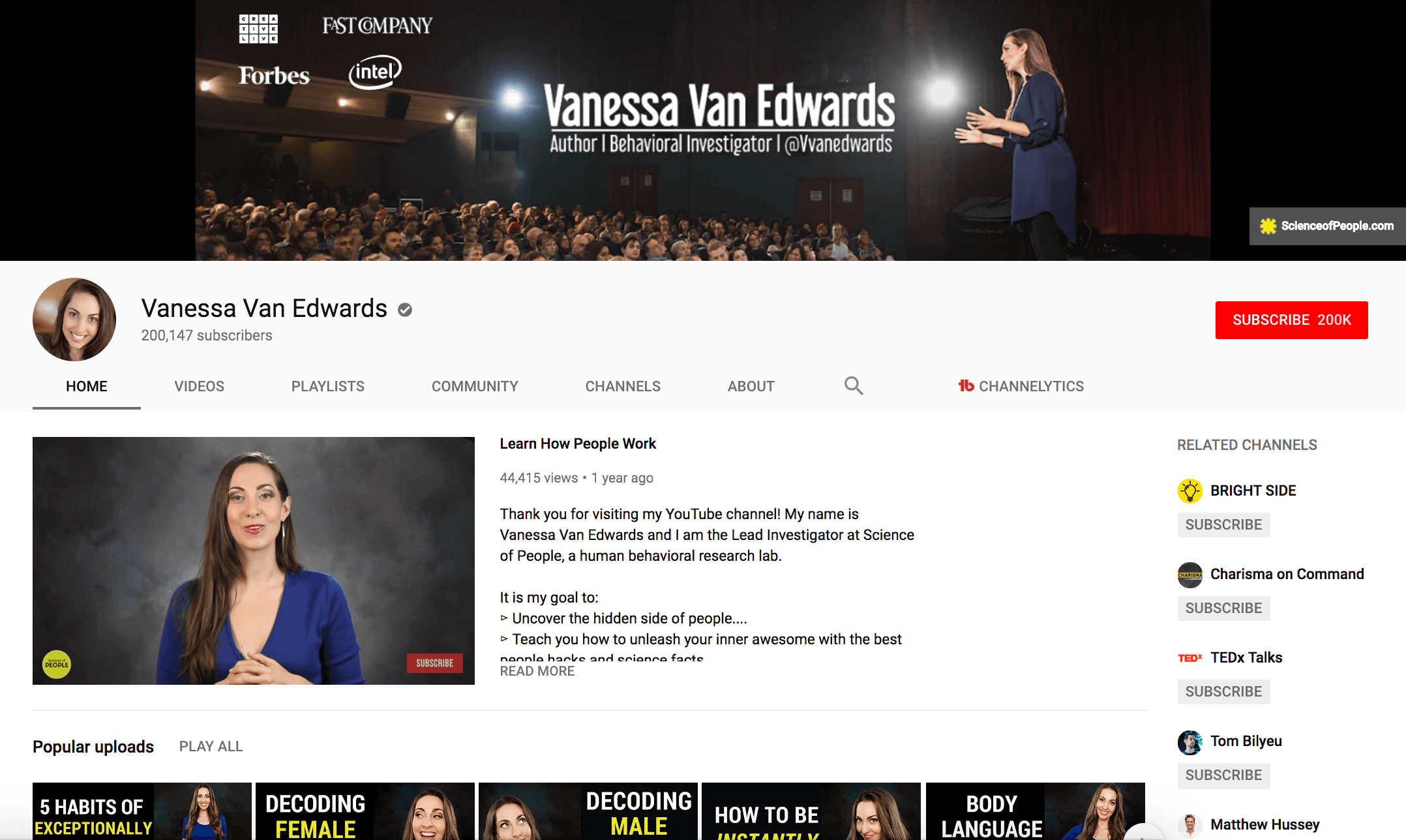 So if you're someone that's socially awkward around your colleagues or boss (or you just want to get ahead at work), you know right away that you've found the channel for you.
And because this channel has a specific niche that you can identify with, you'll hit that subscribe button like there's no tomorrow.
Use a Clear and Direct Call to Action
Don't be afraid to tell people exactly what you want them to do.
In other words, let people know that they should subscribe to your channel.
For example, the end of this video has a clear verbal and visual call-to-action to subscribe.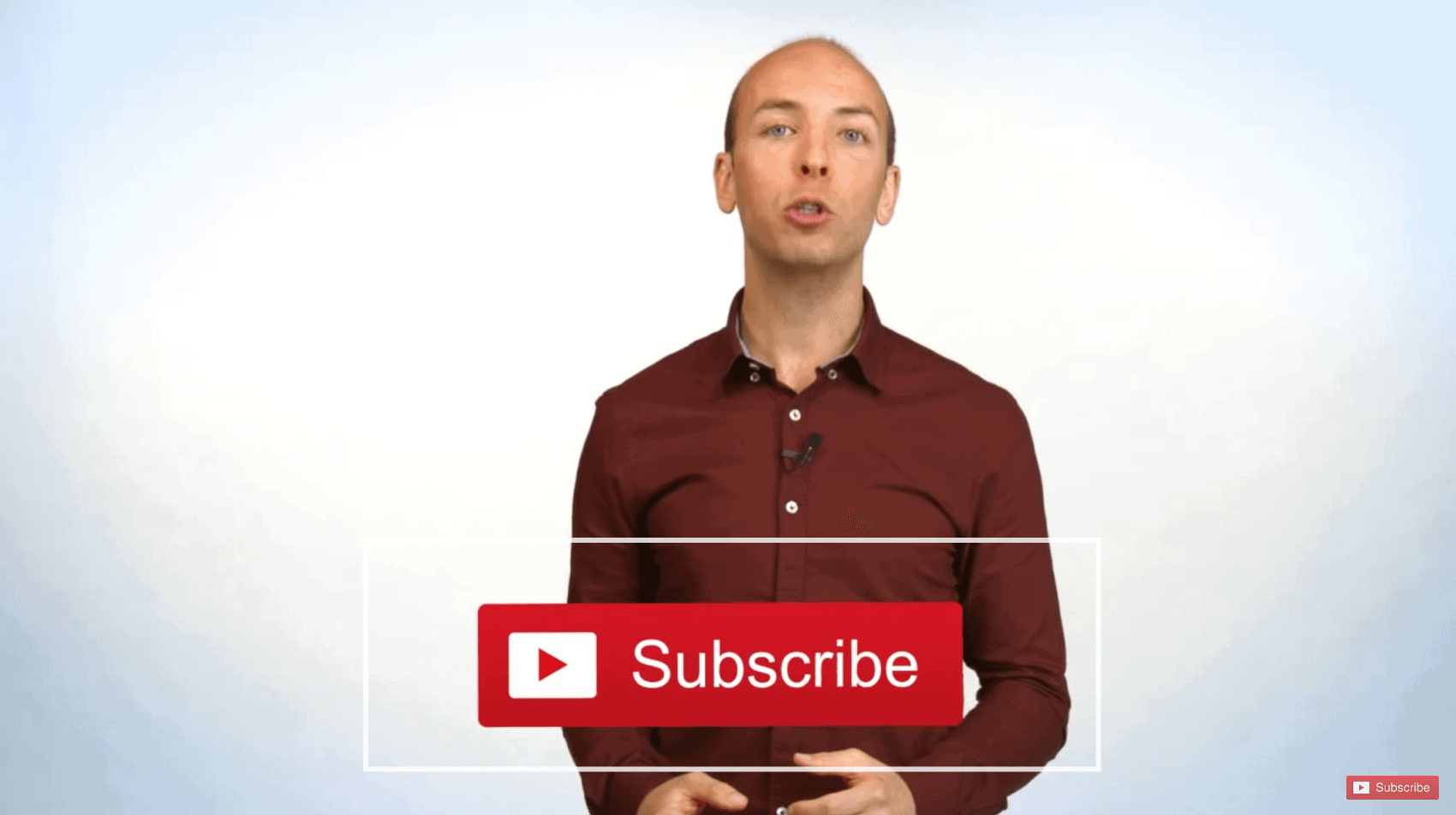 To make your call to action even more effective, combine it with YouTube features that make subscribing a cinch (like end screens and branding watermarks).
"Winner Takes All" Approach
Every single channel on YouTube has certain videos that do a great job of converting viewers into subscribers.
And if you can get these videos in front of more people, you'll get more subscribers.
Here's how it works:
First, login to your YouTube Studio and head over to the "Subscribers" report: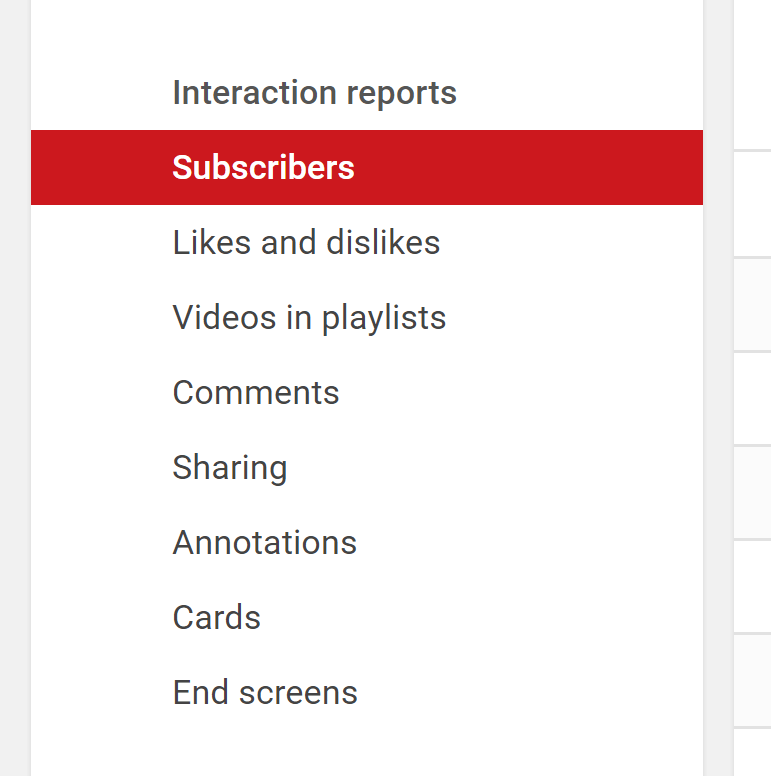 Then hit "YouTube Watch Page":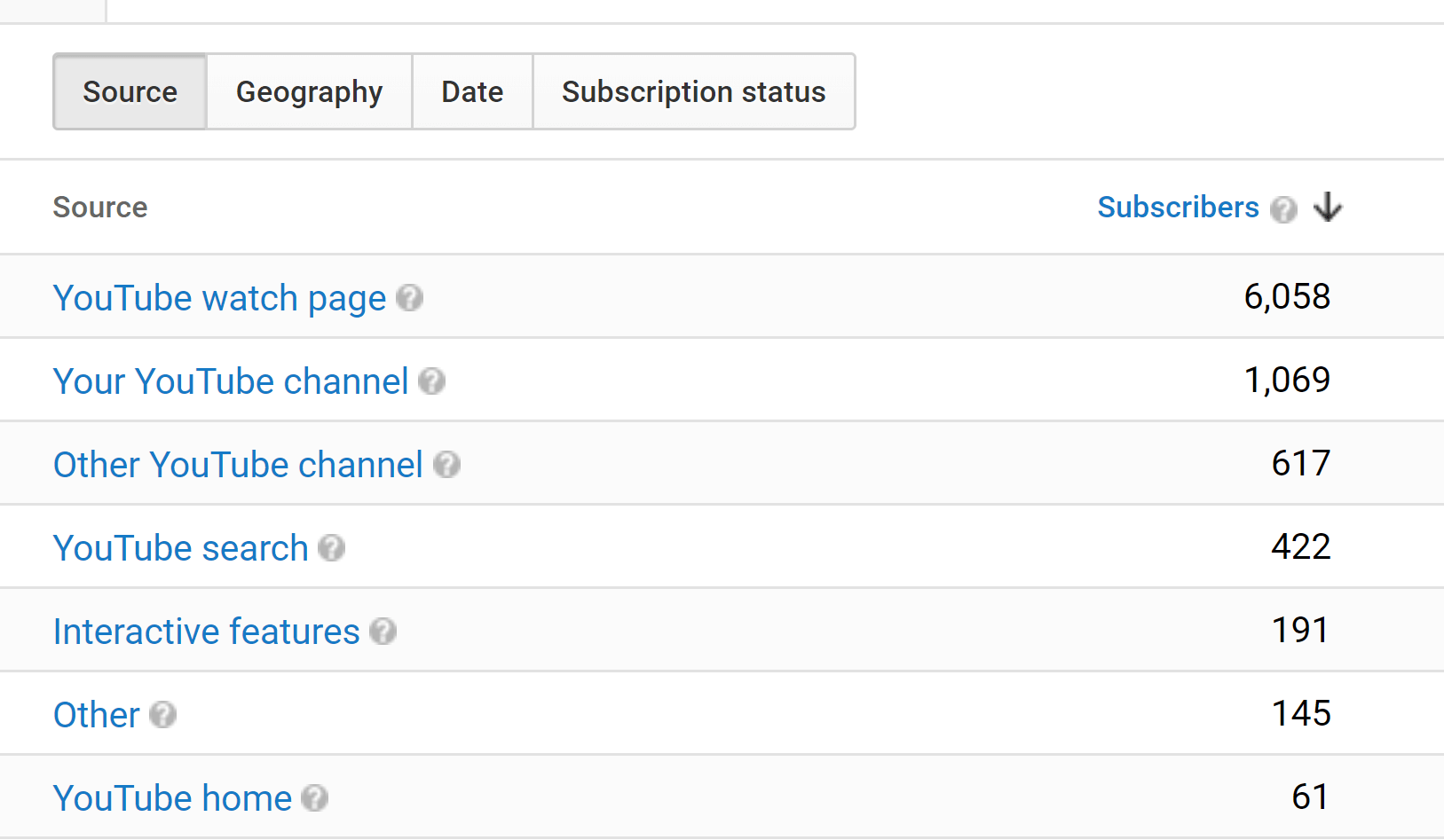 This will show you the videos from your channel that do the best job of converting people into subscribers.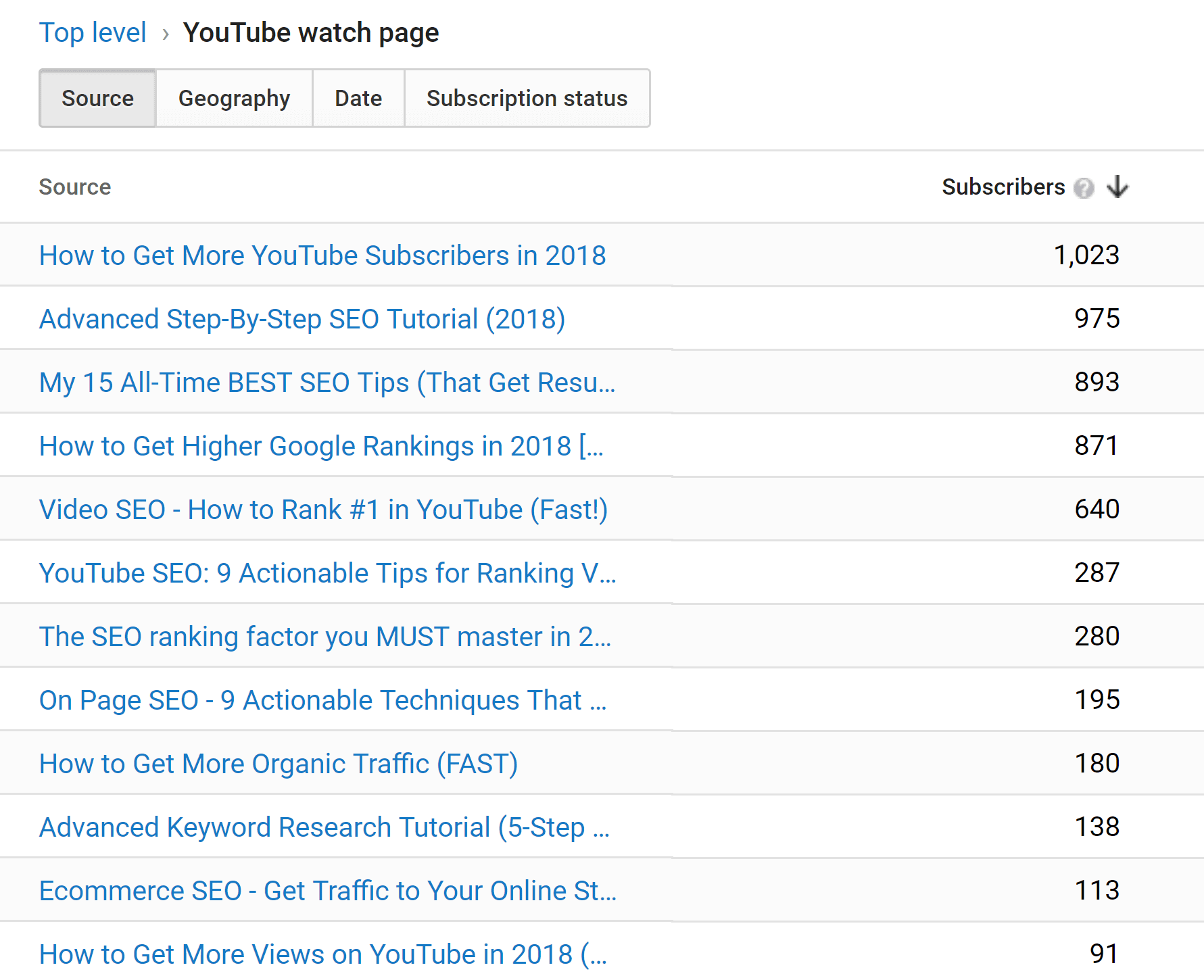 Finally, now that you know which videos are your "Winners", it's time to send more people to those videos.
How? Include one of your Winning videos as the first video in a playlist. That way, whenever someone watches that playlist, they watch your Winning video first.
You can also link to your Winning video using cards or by linking to your Winning video from your End Screen.
Basically, anything you can do to get more people watching your Winning videos will ultimately lead to more subscribers.
Increase Number of Videos Viewed
The more videos someone watches from a particular channel, the more likely they are to subscribe.
In other words: If you can get people to watch multiple videos from your channel (vs. just one), you're going to convert more viewers into subs.
How can you do that?
First, check out your "Average views per viewer" number in the Creator Studio: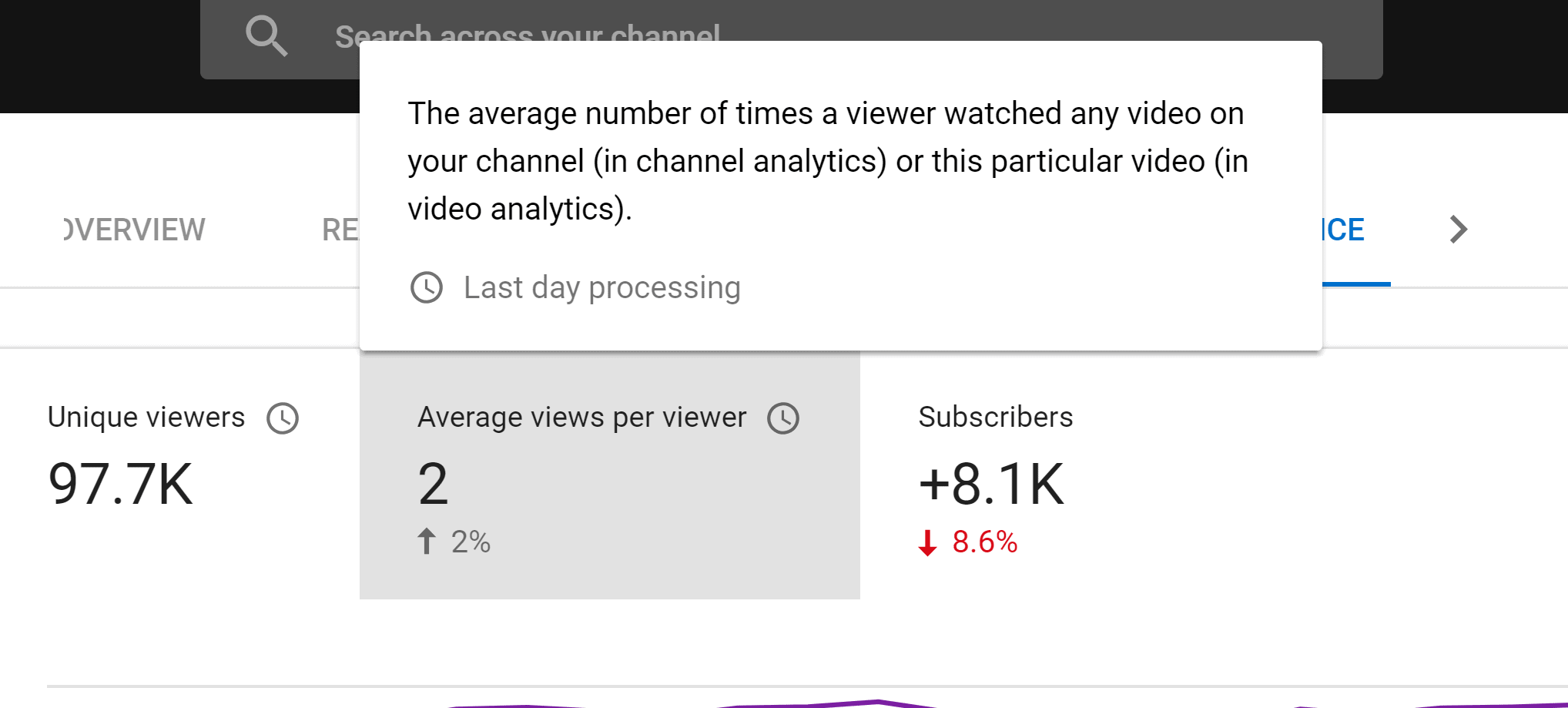 There's no "good" or "bad" number here. This varies a lot depending on your niche and the type of videos you put out. The goal here is just to get a baseline number.
Then, try these 3 tactics to boost this number up:
Cards: Use cards to send people to other videos (and playlists) on your channel.
End Screens: Showcase another video from your channel as a "Next Up" or "Watch Next" in your End Screen:


Create Playlists: Because playlists automatically play all of the videos in that playlist, they can dramatically boost "Average views per viewer". To increase the odds that people watch your playlists, make sure to show them off on your channel page:

Tips and Advanced Strategies
Write a Compelling "About" Section: Most people read your about section (aka Channel Description) to learn more about you. That's why a convincing about section can be a powerful way to convert browsers into subscribers.
Link From Social Media: Link to your YouTube Channel from your other social media profiles (like Twitter and Instagram). These people already follow you on these platforms. And that means that they're likely to subscribe to your YouTube channel too.
Add a Subscribe Link To Your Channel Art Links: Make one of your channel art links a special subscribe link. You can even include a call to action in your Channel Art that points to your subscribe link, like this:

Learn More
How to Get More YouTube Subscribers (FAST): Highly-tactical list of techniques you can use to get more channel subscribers.
Get More Subscribers and Views Easily: Actionable strategies for building up your subscriber base.