What Is Pogo sticking?
Pogo sticking is when a search engine users visits several different search results in order to find a result that satisfies their search query.
For example, let's say you search for "Paleo Diet" in Google.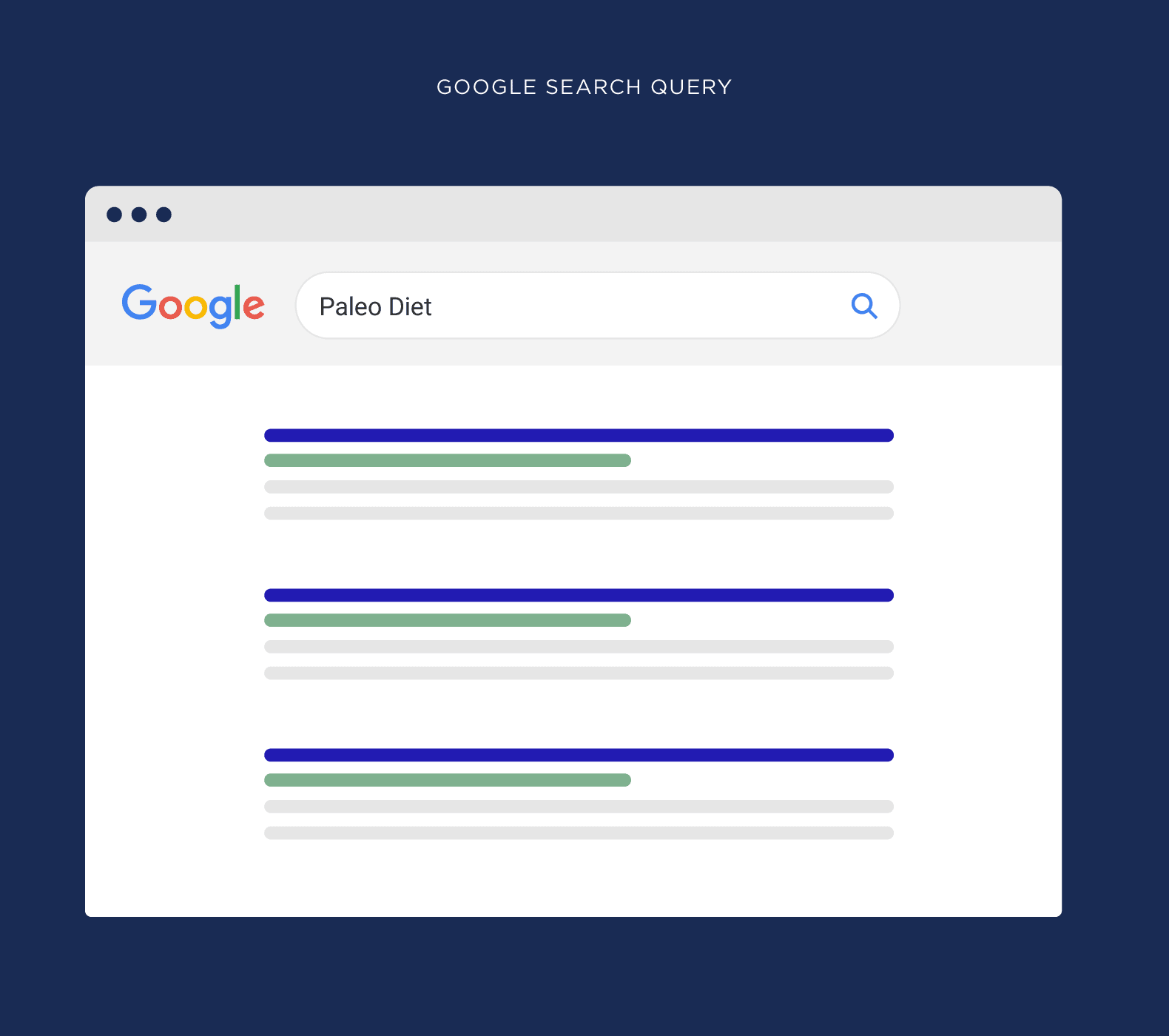 And you click on the first result… but it's not what you were looking for.
So you head back to the search results to find a result that gives you what you want.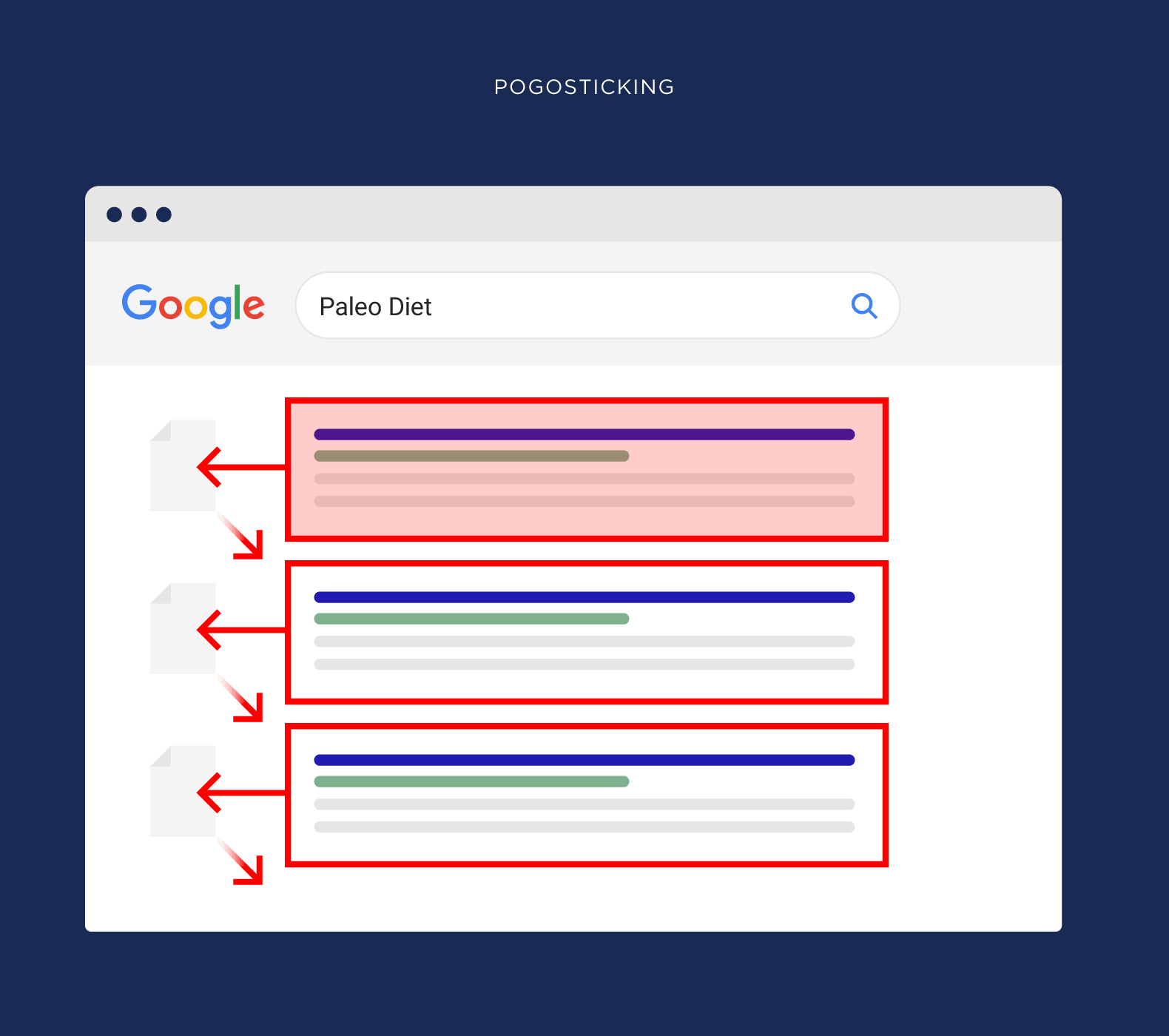 (In other words, you're "Pogo sticking")
Well, if lots of people also Pogostick after clicking on the first result, that tells Google:
"The #1 result isn't making our users happy. Let's drop it down a few spots."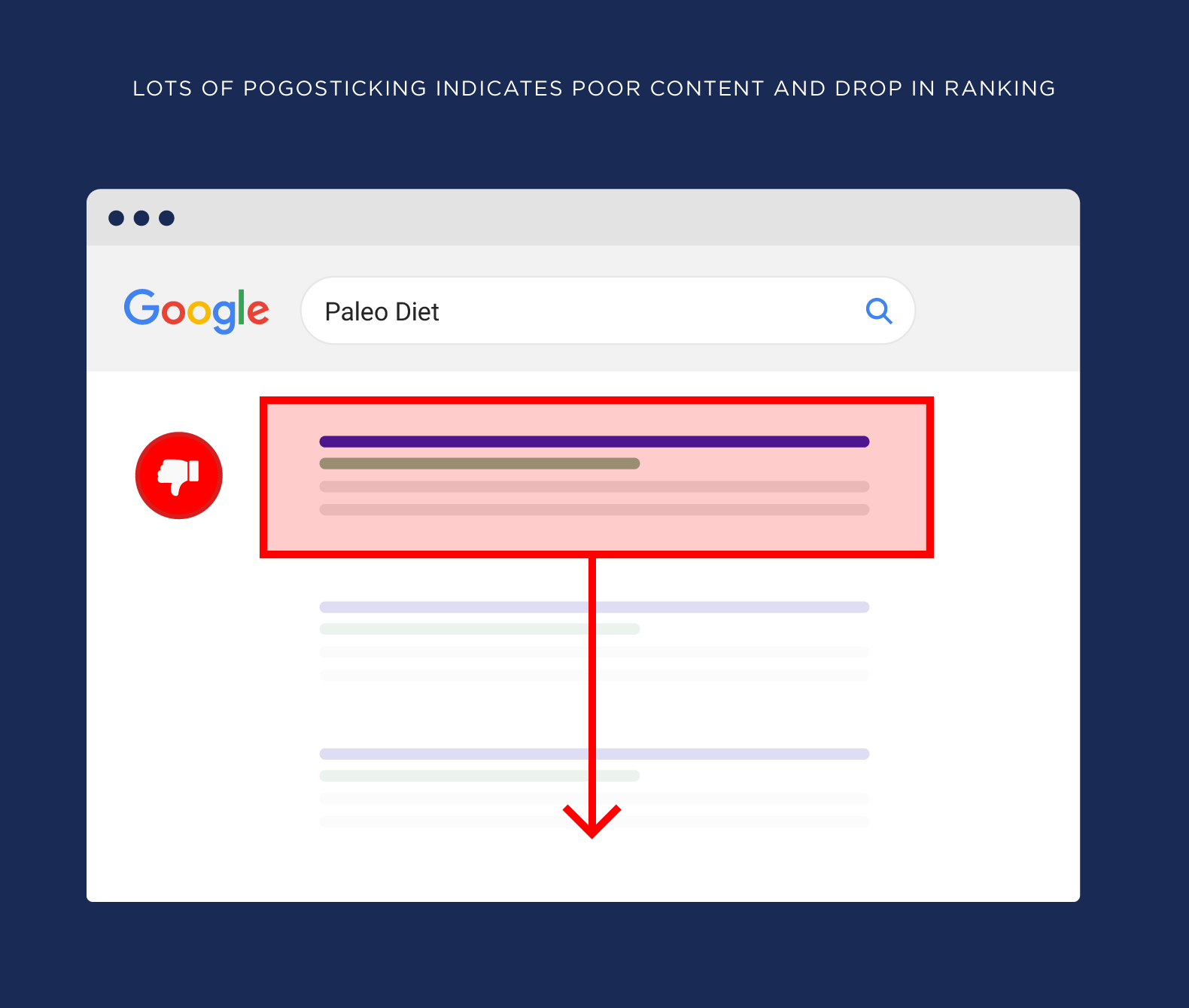 Why Is Pogo sticking Important?
In short:
Pogo sticking is a VERY strong sign that users aren't happy with the results.
In fact, Steven Levy's book "In The Plex" cites how Google engineers used Pogo sticking to help sort the first page results:
"But unhappy users were unhappy in their own ways, most telling were the 'short clicks' where a user followed a link and immediately returned to try again. 'If people type something and then go and change their query, you could tell they aren't happy […] If they go to the next page of results, it's a sign they're not happy.'"
Also, Google recently rolled out an interesting new feature to prevent Pogo sticking.
When you search for a keyword, click on a result and then click BACK to the search results, Google shows you "People also search for" box underneath that result.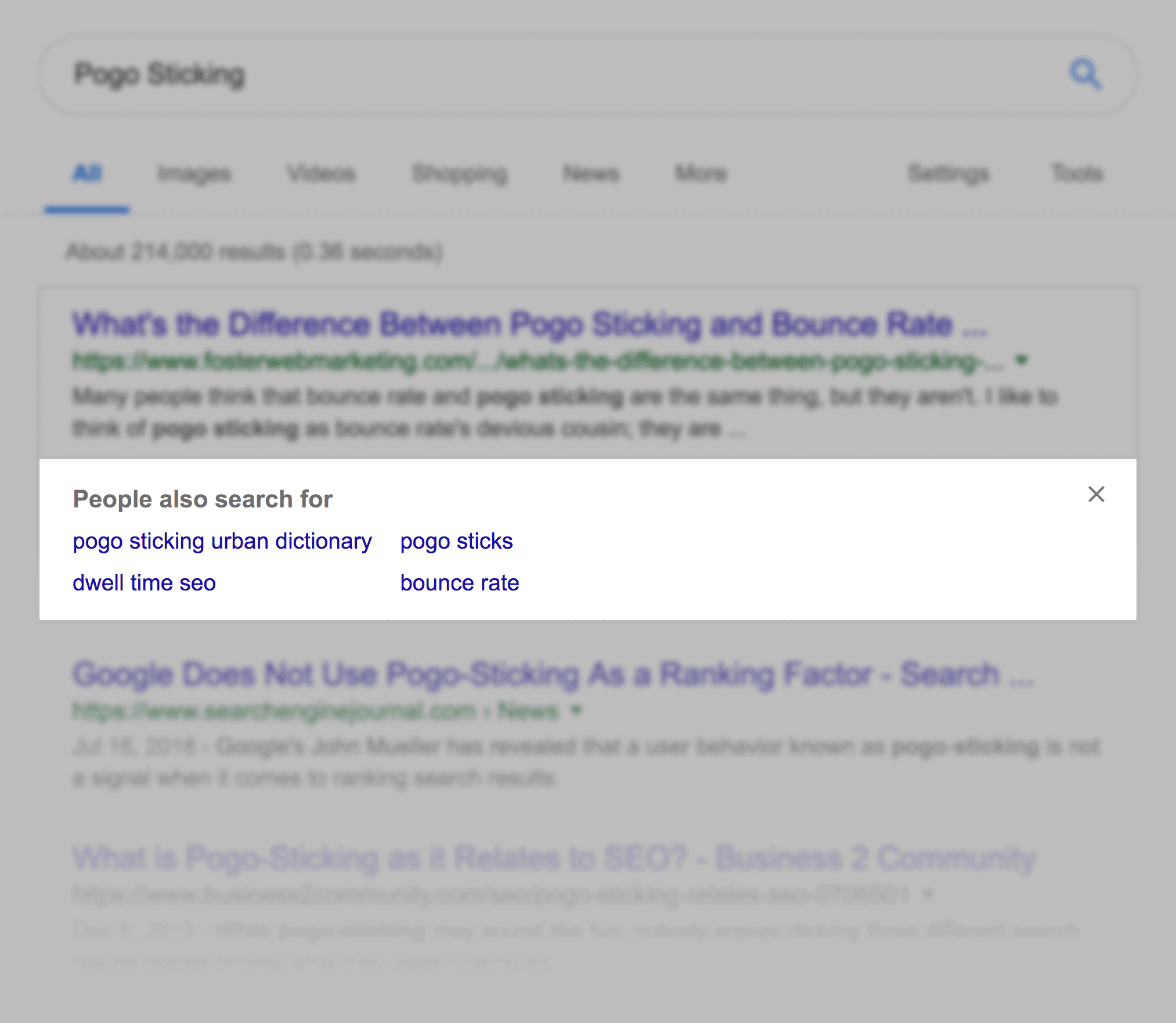 Why does Google do this?
Well, Google knows you had a bad user experience.
(Otherwise you wouldn't have hit your "back" button)
So they want to give you more options so you don't have to Pogostick around the first page.
With that, here's how to prevent people from Pogo sticking from your site.
Best Practices
Add Internal Links (Especially Above The Fold)
Internal links are an EASY way to keep people on your site.
(Especially if you put those internal links high up on your page)
Why?
Internal links send people deeper into your site… which makes them less likely to go back to the search results.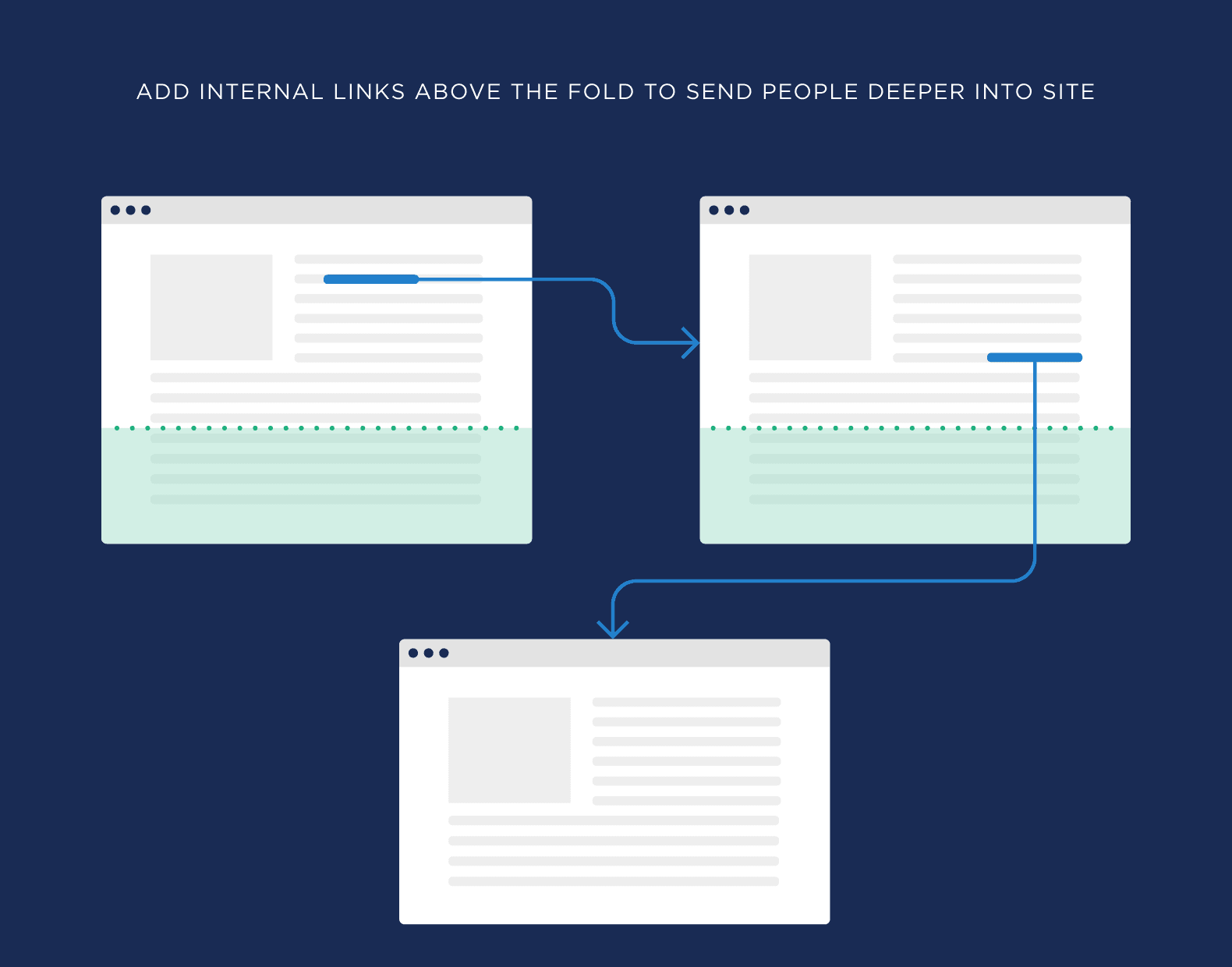 Also, when you internal link, you're giving users MORE information about their query.
Again, this makes them less likely to want to go back to Google to find more info. They have everything they need on your page.
For example, in this list of link building tools, I put an internal link in the introduction: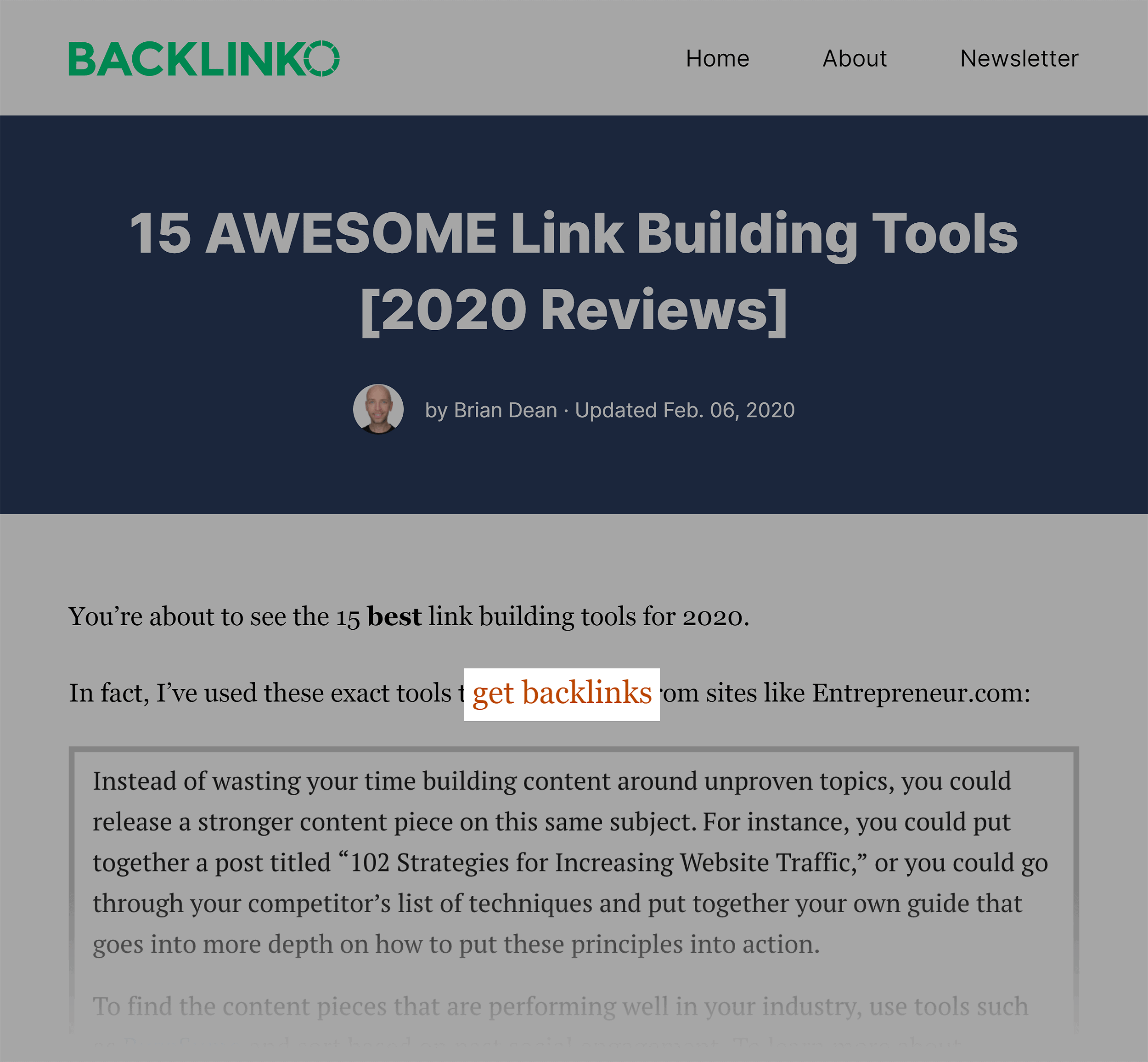 I also sprinkled in internal links throughout the post: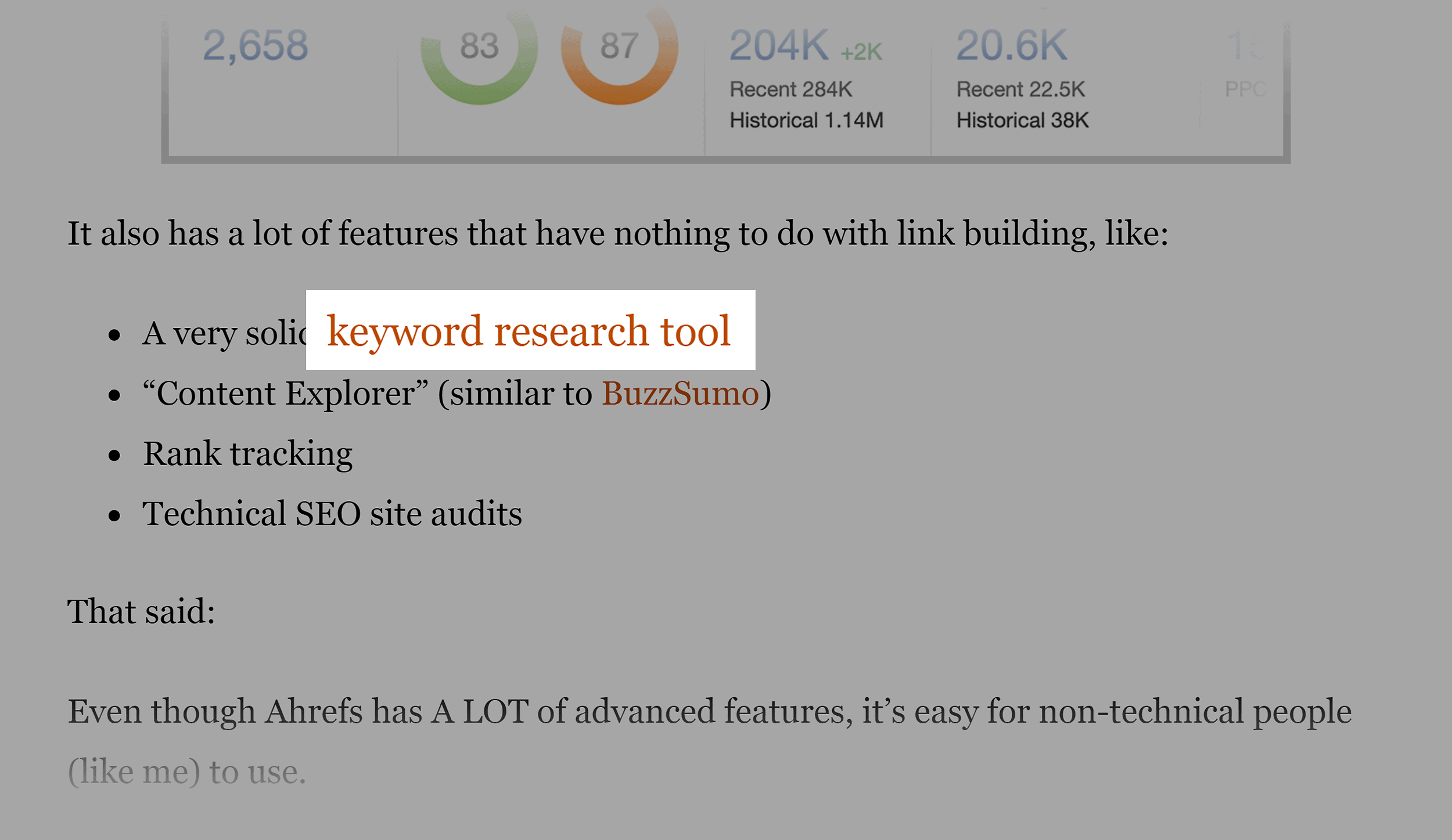 Simple… yet effective.
15px-17px Font Size
If you want to reduce your bounce rate, improve Dwell Time and prevent Pogo sticking, I've got one piece of advice for you:
Use a BIG font size.
Think about it:
If a Google user can't read your content, they're going to hit their "back" button in a flash.
That's why you want to avoid tiny font sizes like this: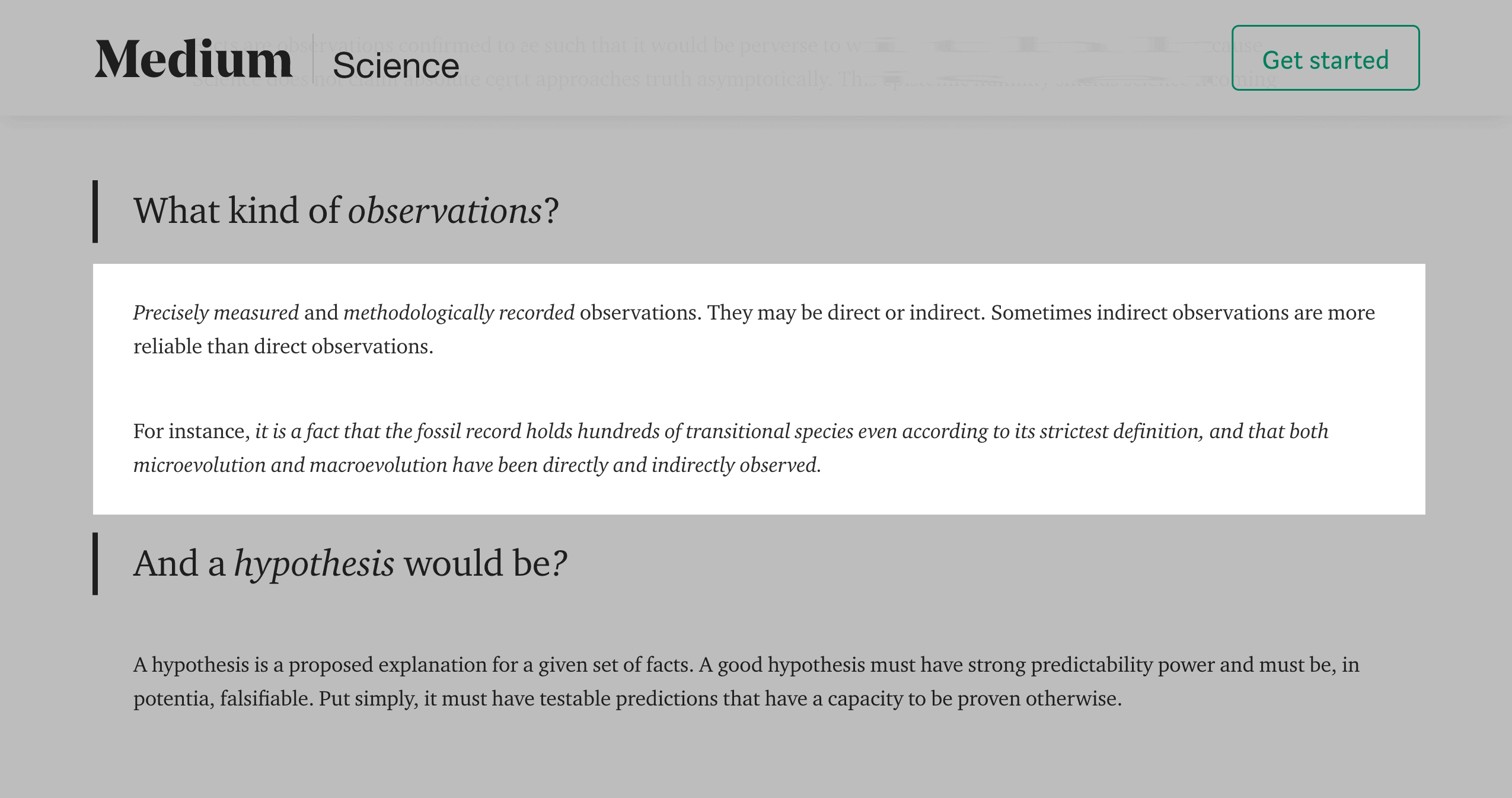 Instead, go with at least a 15px font. You can even use 17px.
For example, on the Backlinko blog we use an 16px font:
And it makes the text super duper easy to read: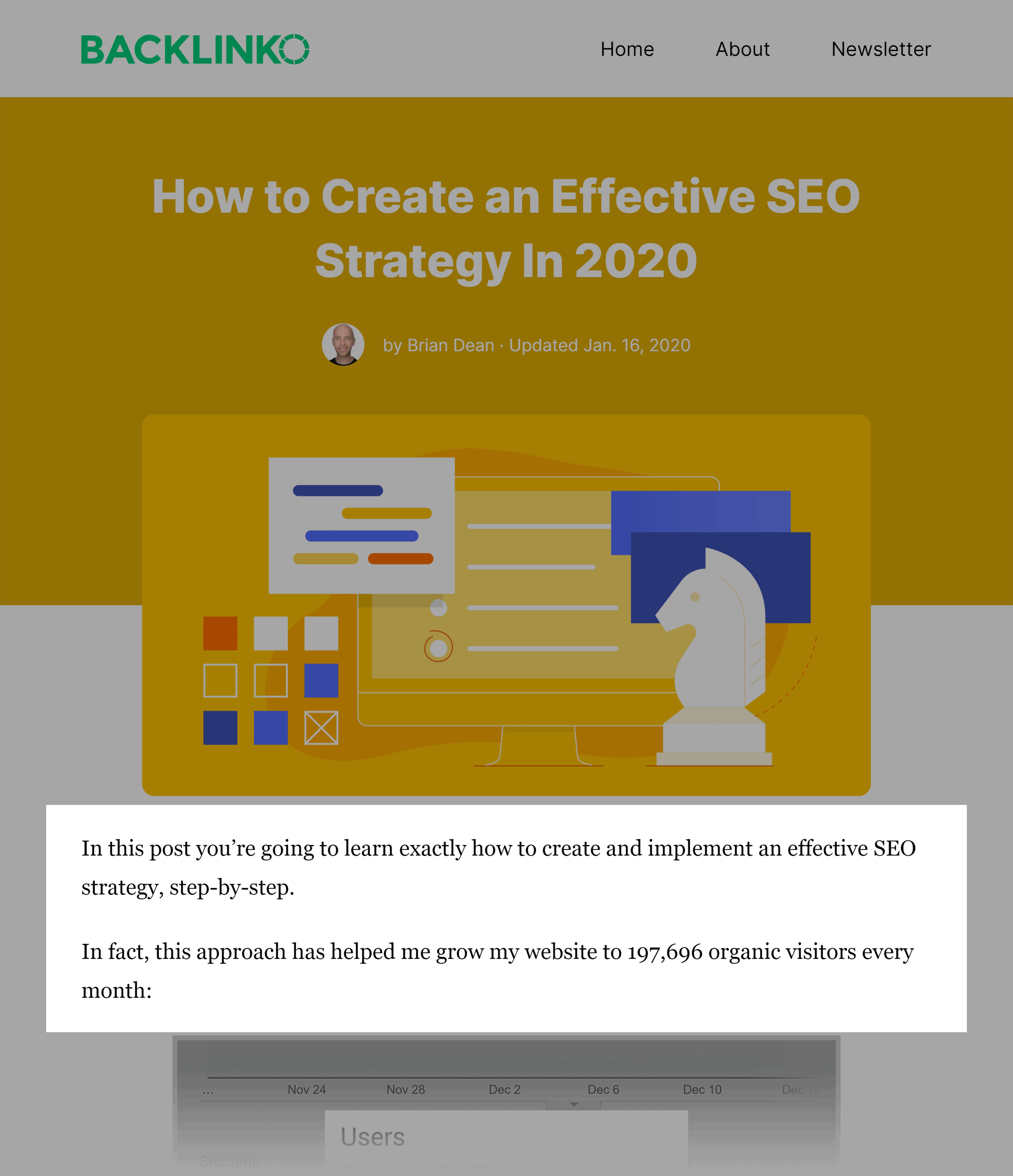 Add a Table of Contents
Here's an example from my blog: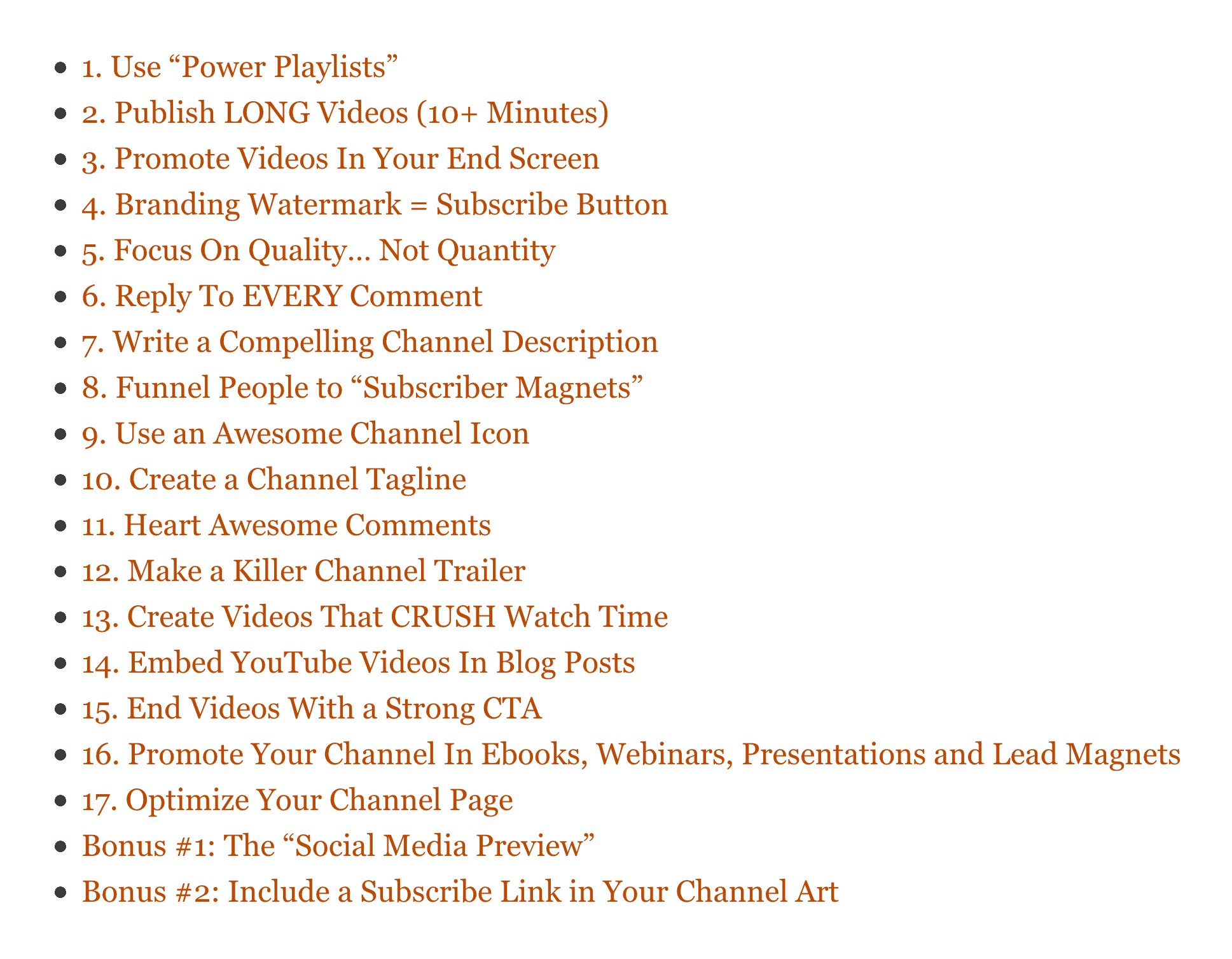 Why is this important?
Well, if you write long-form content (like me), every page on your site has A LOT of content on it.
And a table of contents helps users quickly find what they want… instead of getting overwhelmed and going back to the SERPs.
For example, this blog post from my site is 3,585 words: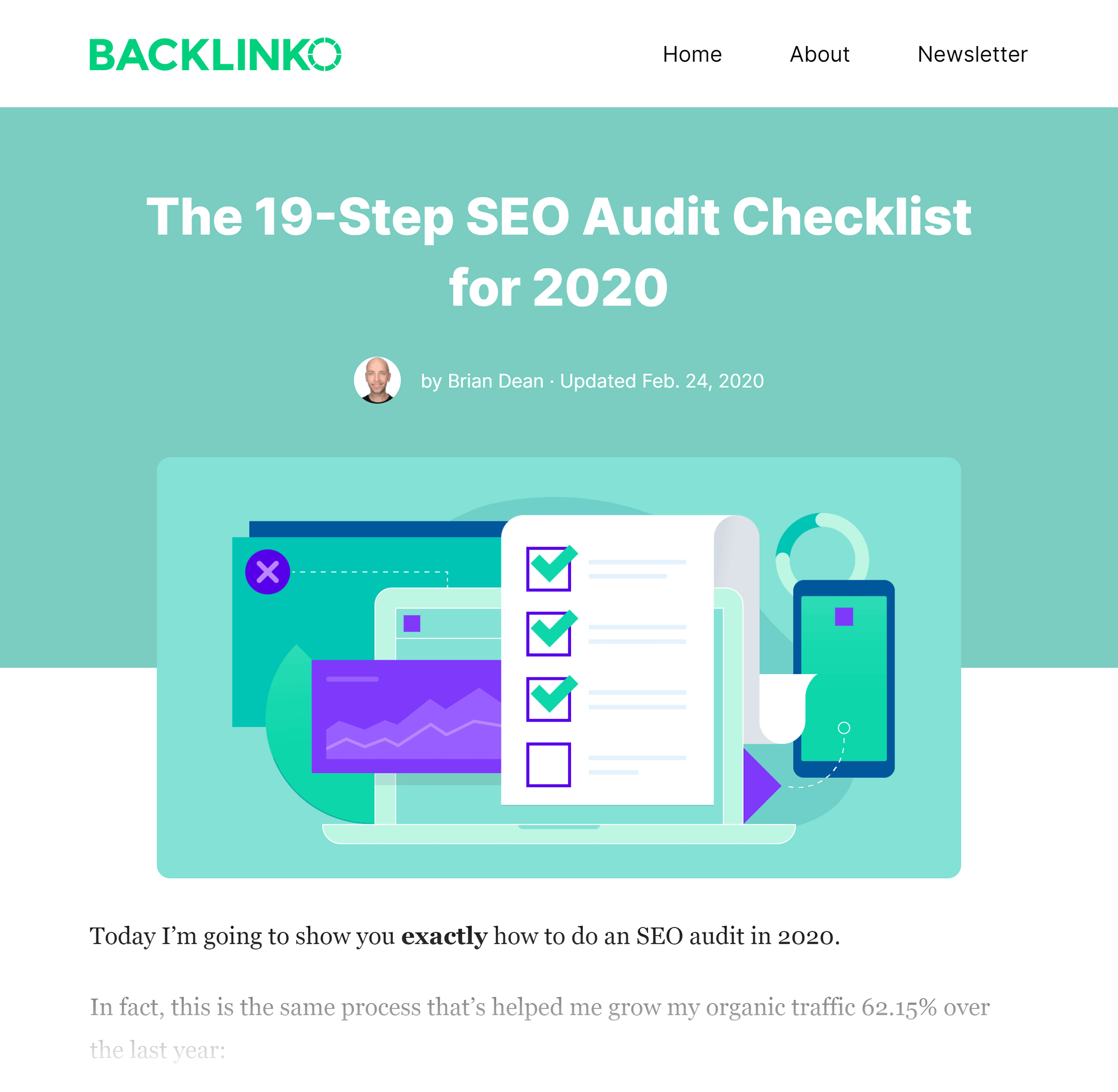 So I added a table of contents at the top of the page so that people can jump to the part of the SEO audit they're ready to use.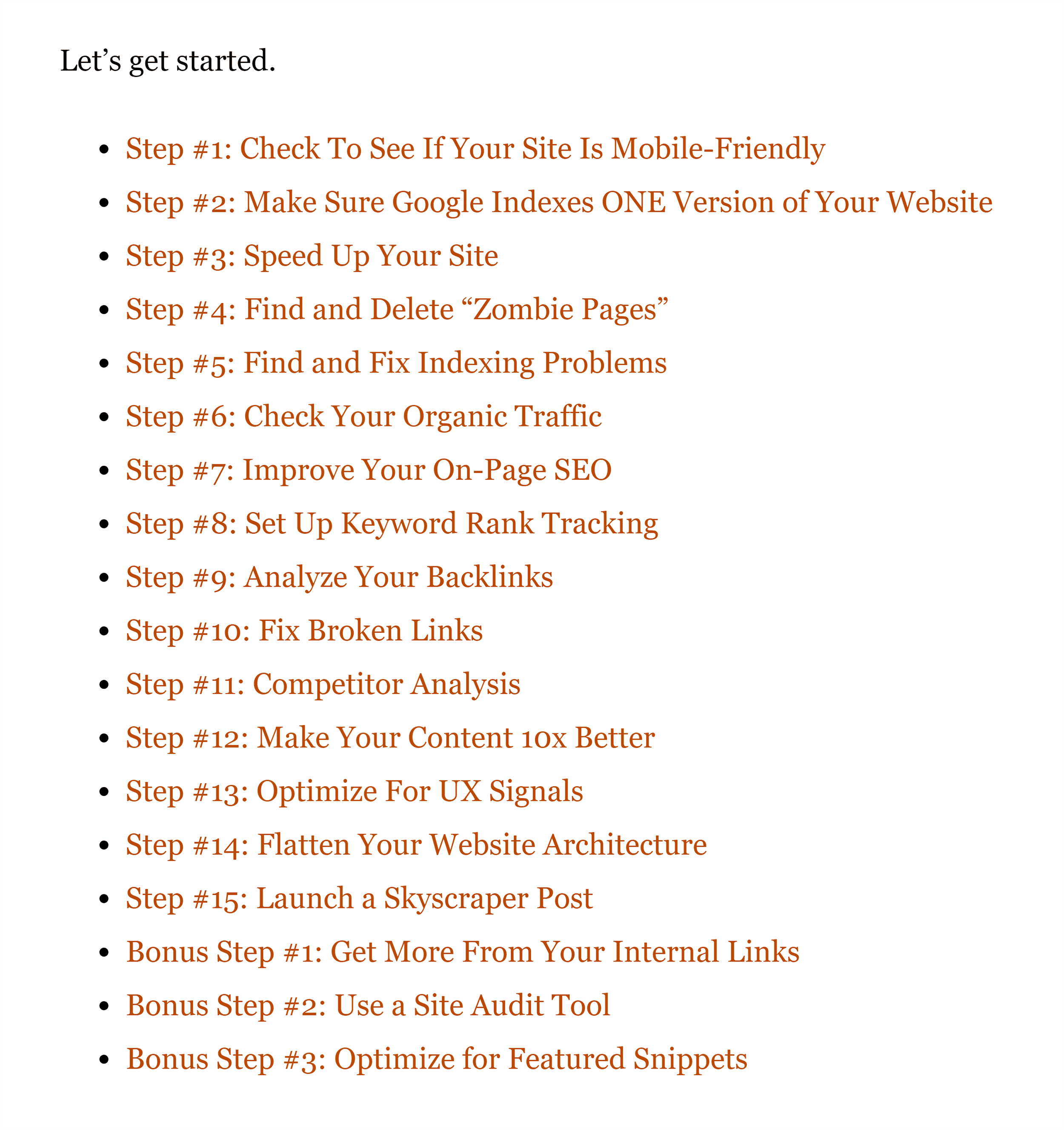 Update Old Content
Google searchers have a nose for old, outdated stuff.
And if they sense that your content is out-of-date, they're going to click away.
That's why I spend a lot of time updating and improving my older content.
I also make sure to SHOW people that my stuff is still relevant.
For example, I use a "Updated" date on my posts instead of a traditional "Published on" date: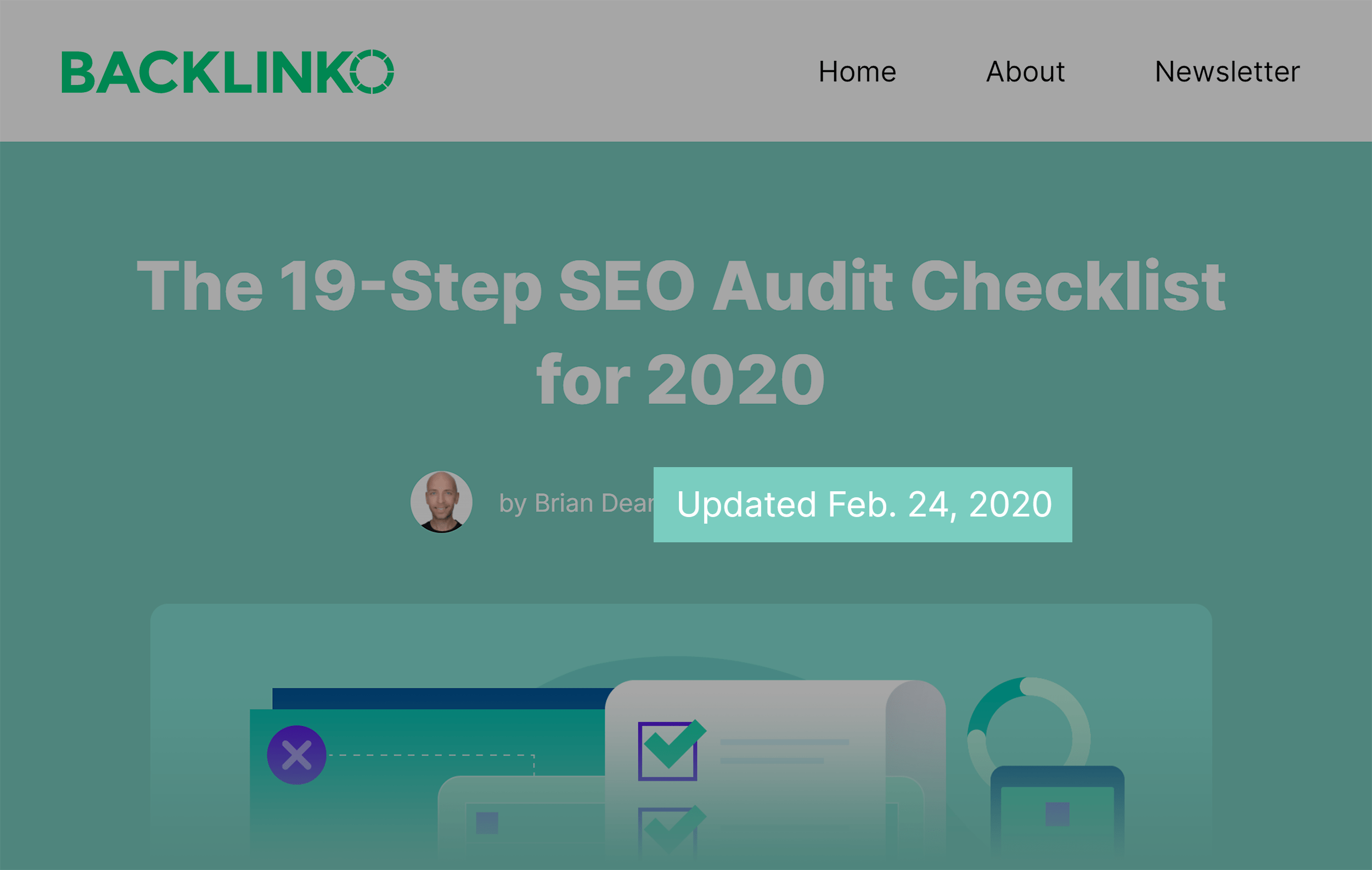 That way, people can easily see the last time I made a significant change to the content.
Cover Everything
You want to give people EVERYTHING there is to know about a topic.
That way, there's no need to go back to the search results to fill in any gaps.
For example, this guide to backlinks on my site was designed to teach people everything there is to know about backlinks.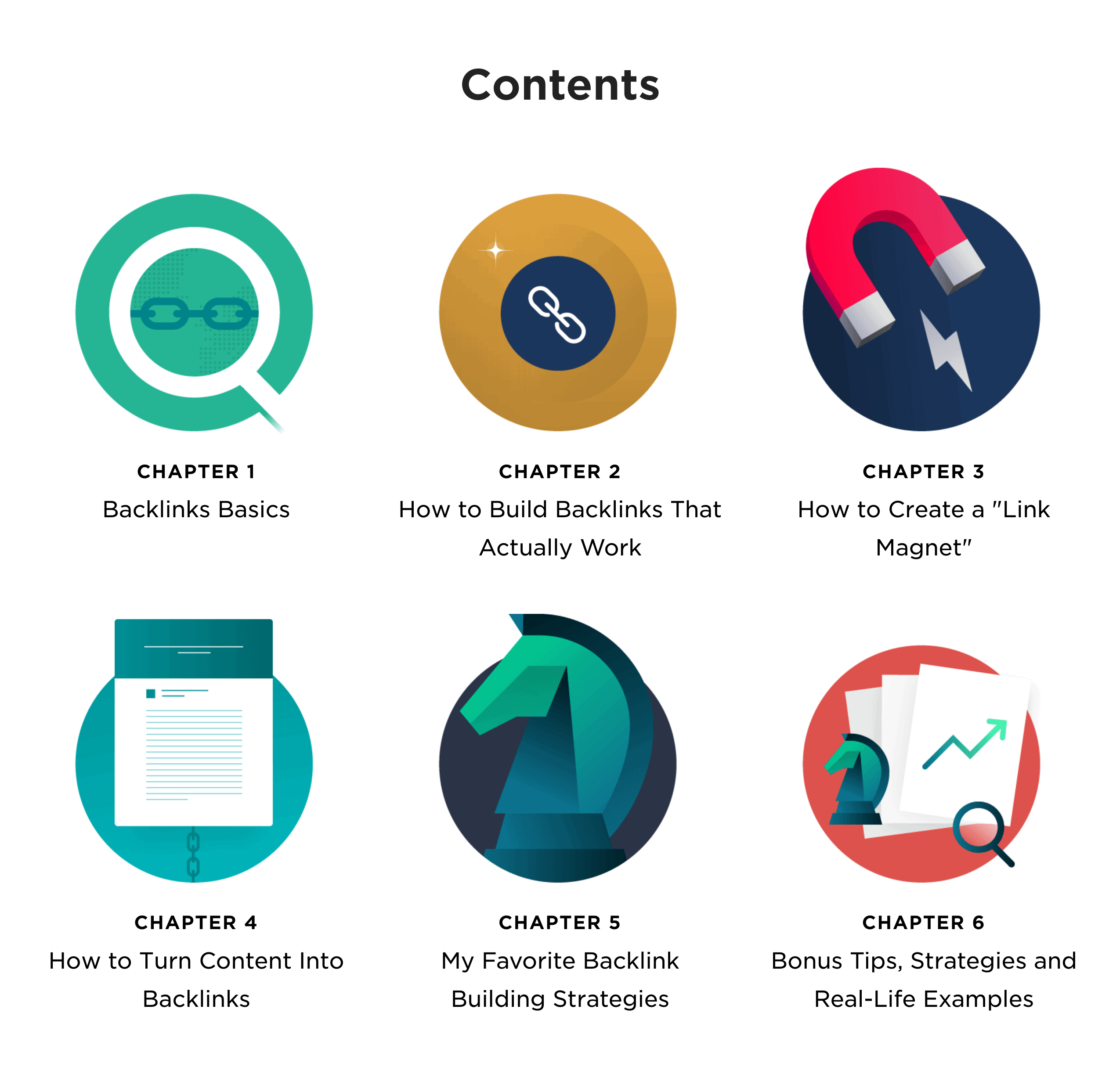 And when someone searching for "backlinks" or "how to build backlinks" lands on my guide, they have everything they need on that page.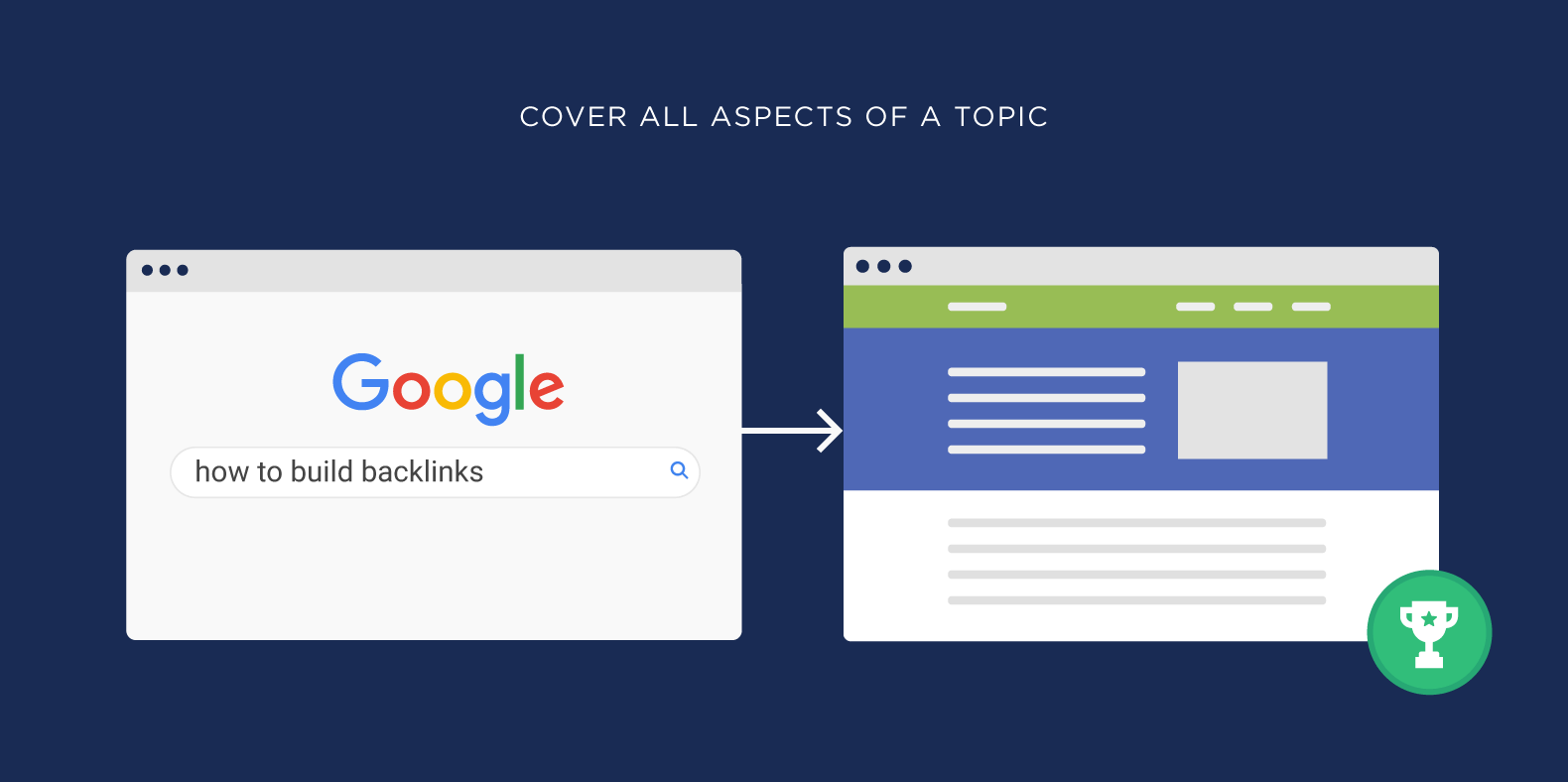 Reduce Organic Bounce Rate
If a Google searcher bounces from your page back to the search results they're probably going to click on another result.
(In other words, Pogo sticking)
So when you reduce your page's bounce rate, you automatically reduce the number of people that Pogostick.
Your first step is to see which pages have a high bounce rate.
So head into Google Analytics, and hit "Behavior" → "Site Content" — "Landing Pages" in the sidebar.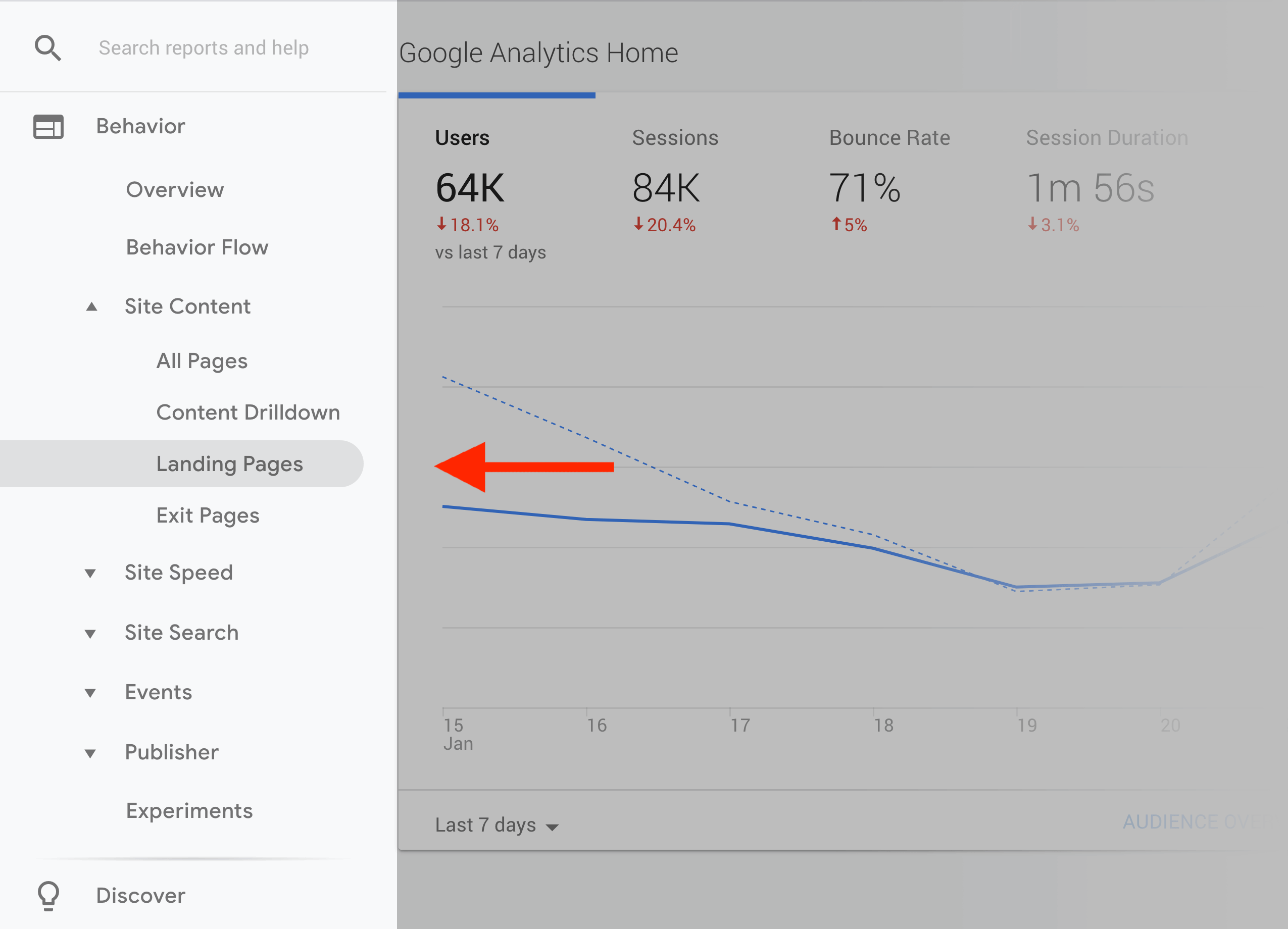 Then, setup a segment so you're only looking at "Organic Traffic".

Finally, identify 2-3 pages that have a higher than average bounce rate on your site.
Then, implement these tips to stop people from bouncing:
Write a strong compelling introduction that pushes people to keep reading.
Use screenshots and visuals to help users understand your content.
Embed presentations, videos and other forms of interactive content.
Break up your content into sections using bold text and subheadings.
Content=User Intent Match
This is the ultimate strategy to reduce Pogo sticking.
You can have a million internal links and a 20px font size.
But if you're page doesn't satisfy the person's query, you're toast.
That's why matching your content with User Intent is KEY.
For example, last year I published: "How to Learn SEO (In Record Time)":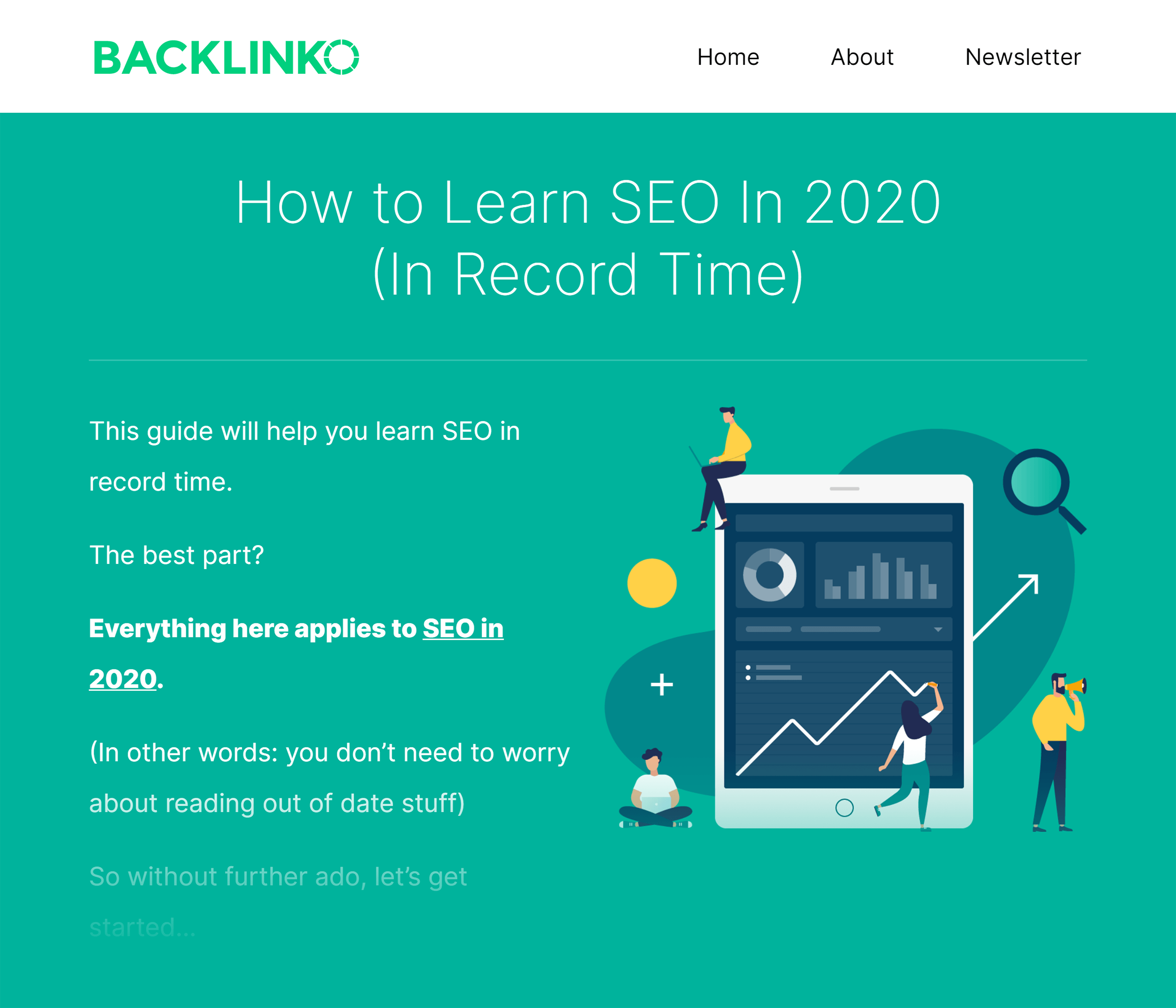 And my target keyword for that post was "Learn SEO".
I asked myself: "What does someone searching for that term want to see?".
So I studied Google's first page results to help me answer that question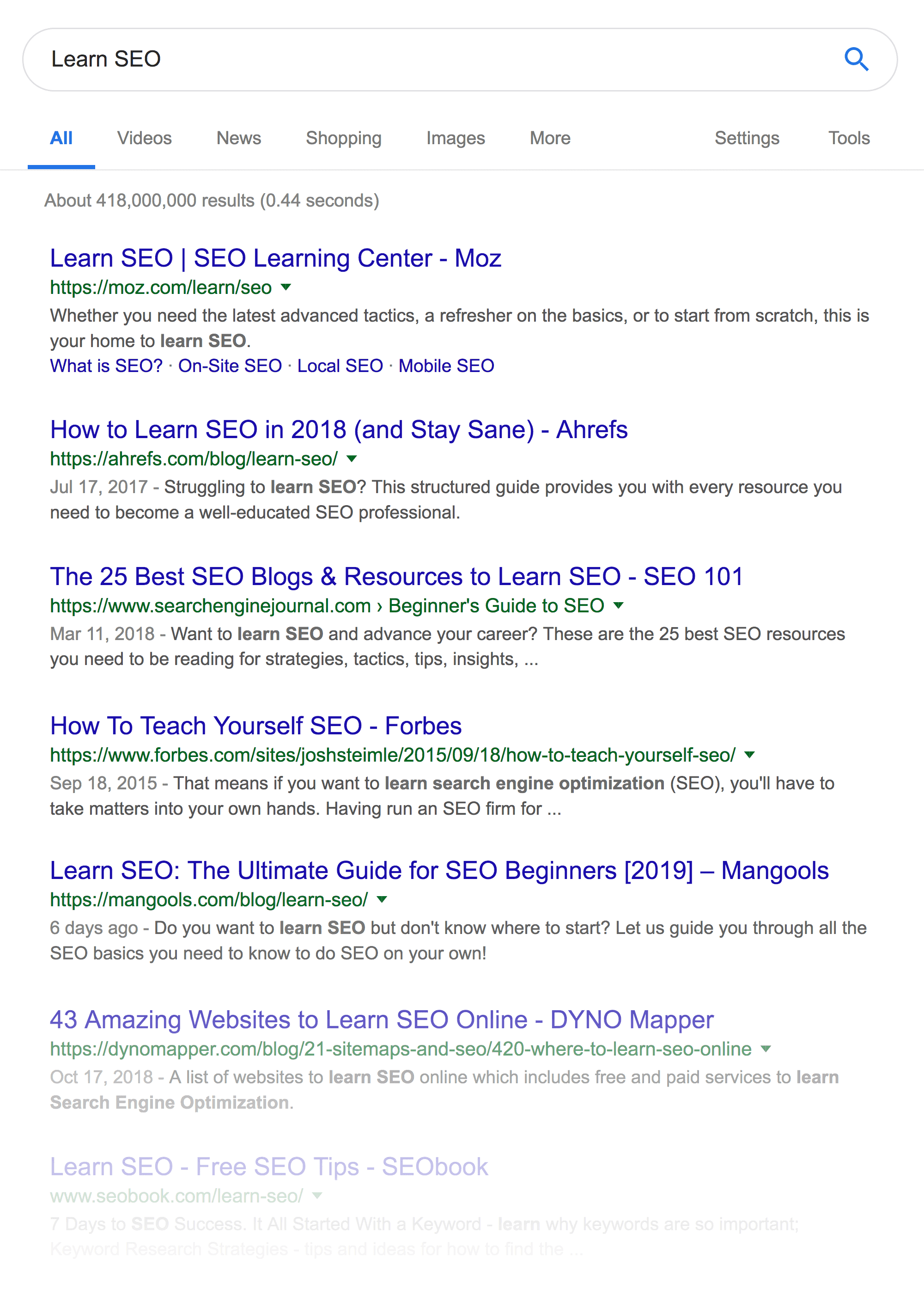 And I noticed a consistent pattern:
The sites on the first page of Google tended to curate content from different sources.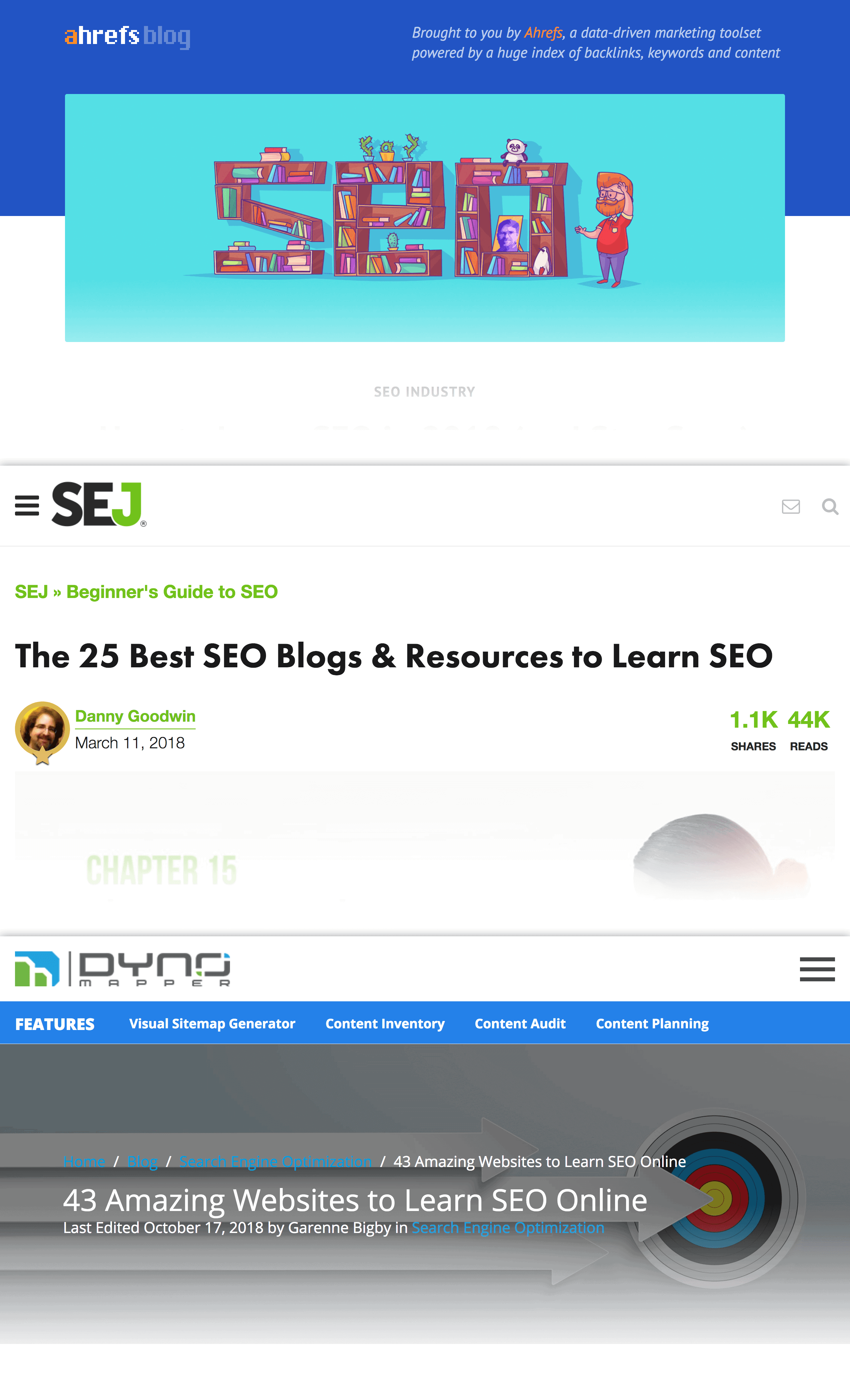 So I decided to make my guide a list of links to amazing content on SEO: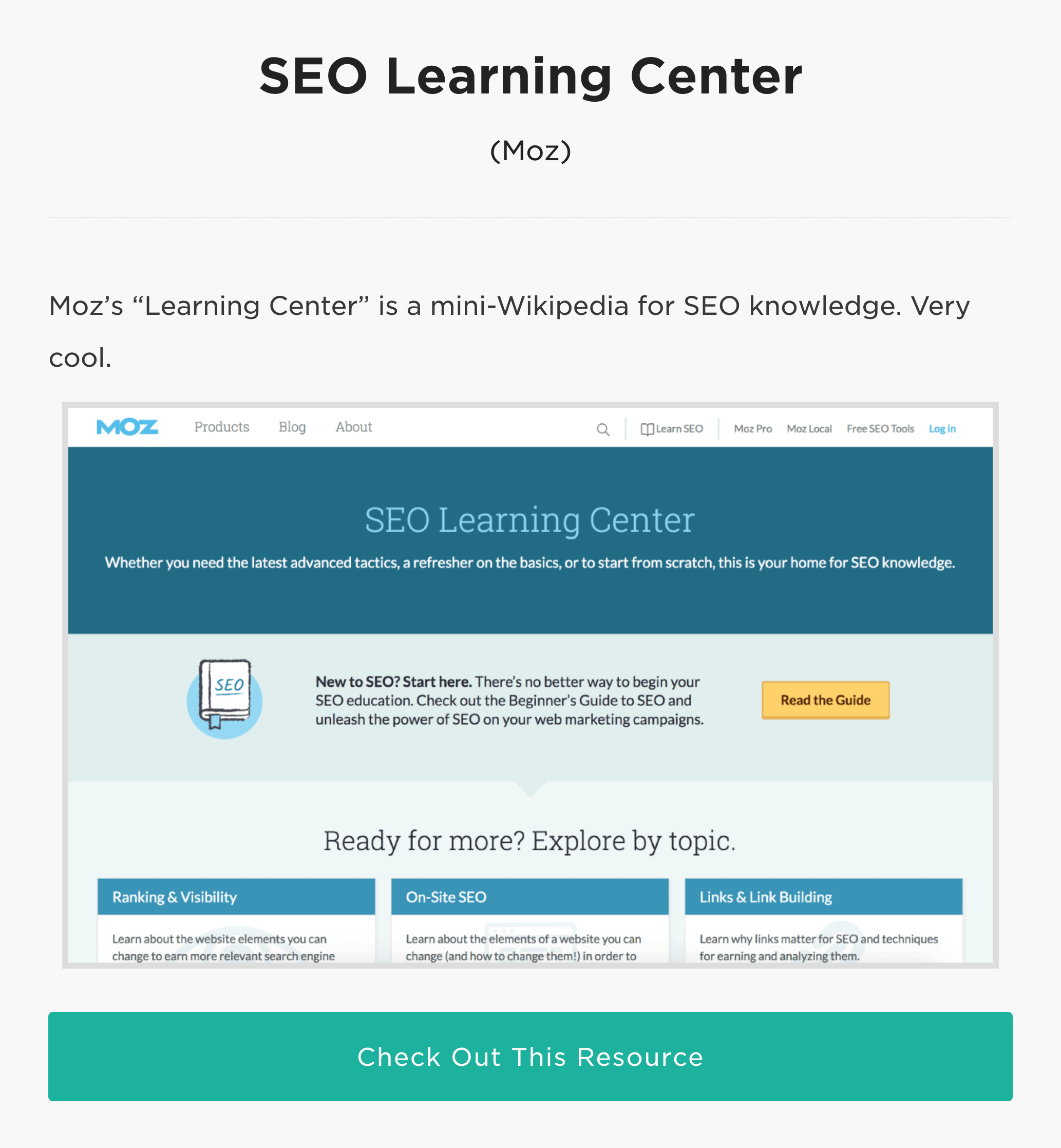 And it worked!
My guide quickly shot up to the top 5 for my target keyword: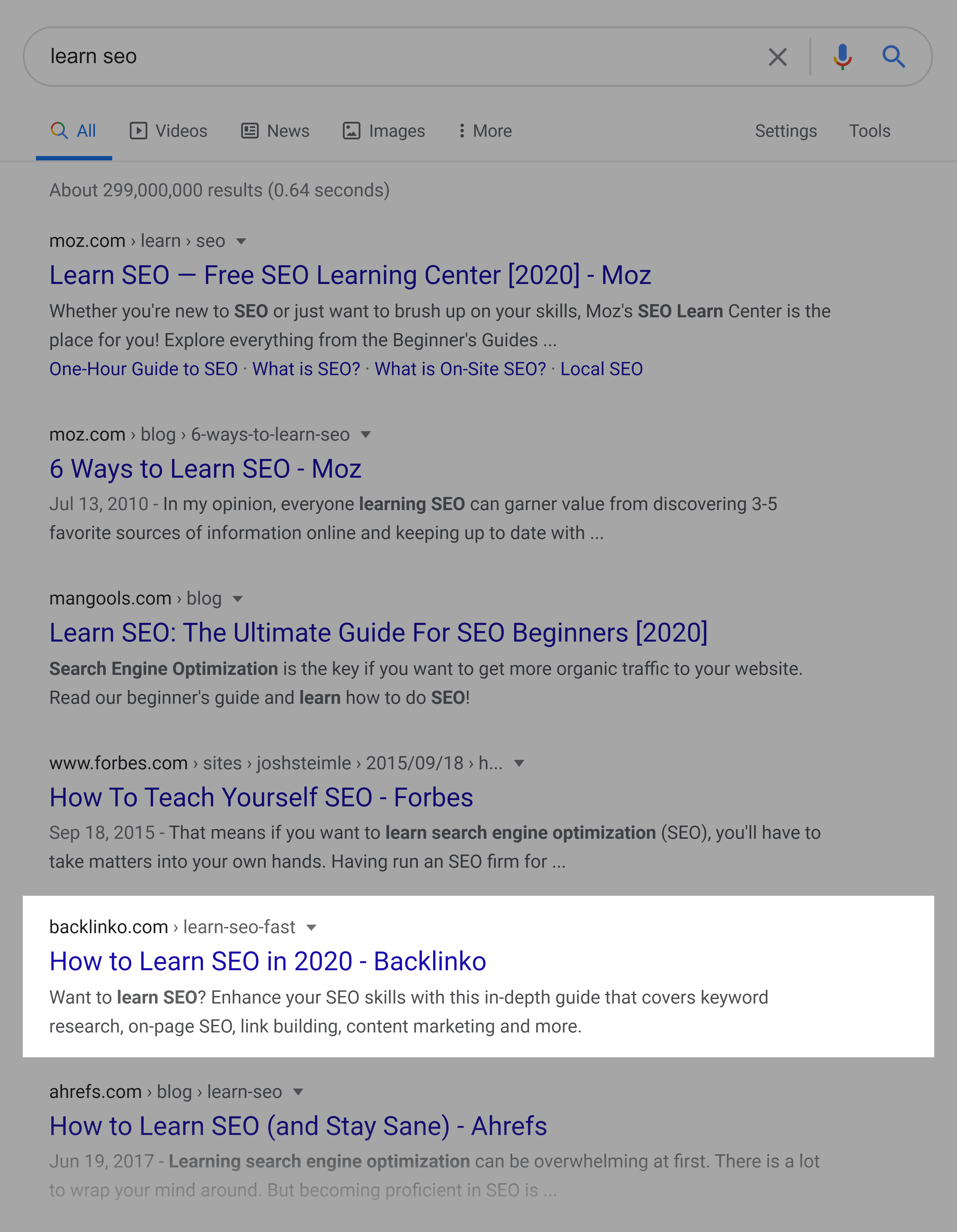 And because my content matches User Intent, very few people Pogostick back to Google.
FAQs
FAQs are a GREAT way to keep people on your site.
Why?
Well, if you hook people up with an FAQ, users don't need to go back to the search results to find an answer to their burning questions.
They have the answers right in front of them.
For example, I recently wrote a post about nofollow links.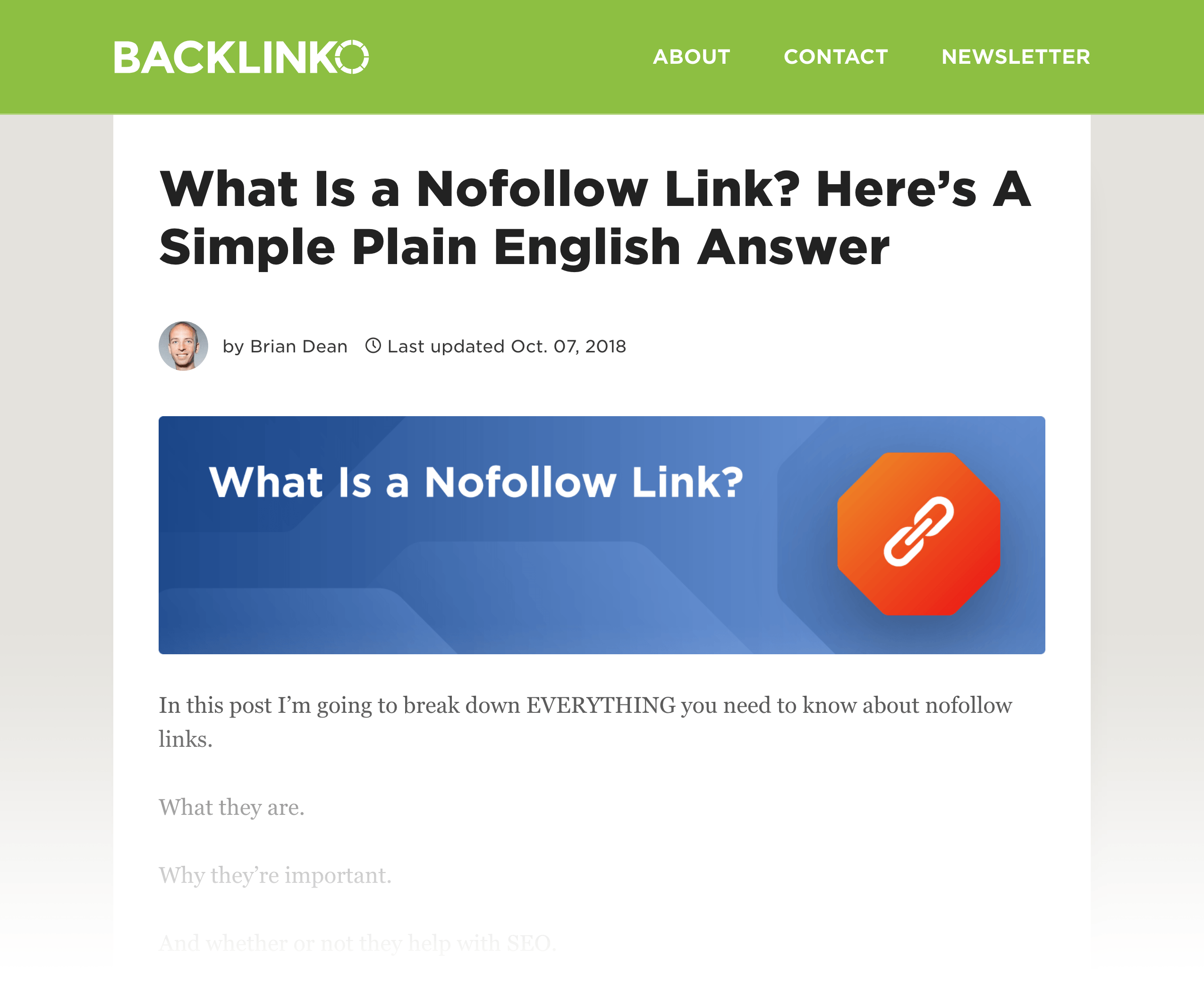 I knew from experience that nofollow links are a confusing topic.
So I decided to ask and answer a bunch of common questions about nofollow links in my post: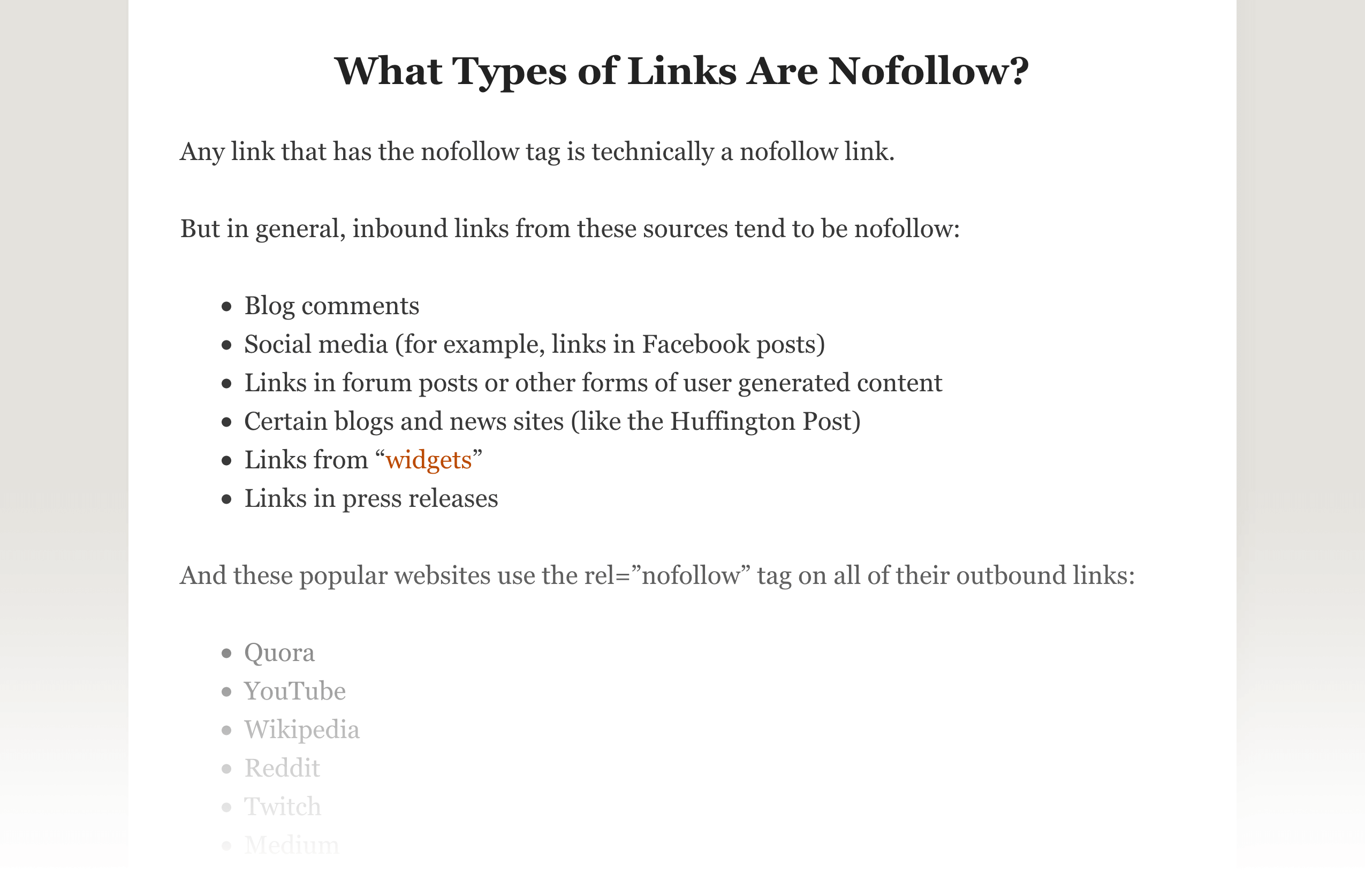 Learn More
SEO Ranking Factor #1 is Satisfaction: An excellent guide on how Google closely measures "User Satisfaction" to make sure the best content makes its way to the top of the search results.
Solving the Pogo Stick Problem: Actionable tips to help prevent Google users from bouncing back to the SERPs.