What Is a Channel Icon?
A Channel Icon is a small, visual representation of your channel on YouTube and in Google. Channel Icons appear on Channel Pages, in the YouTube search results, and on video watch pages.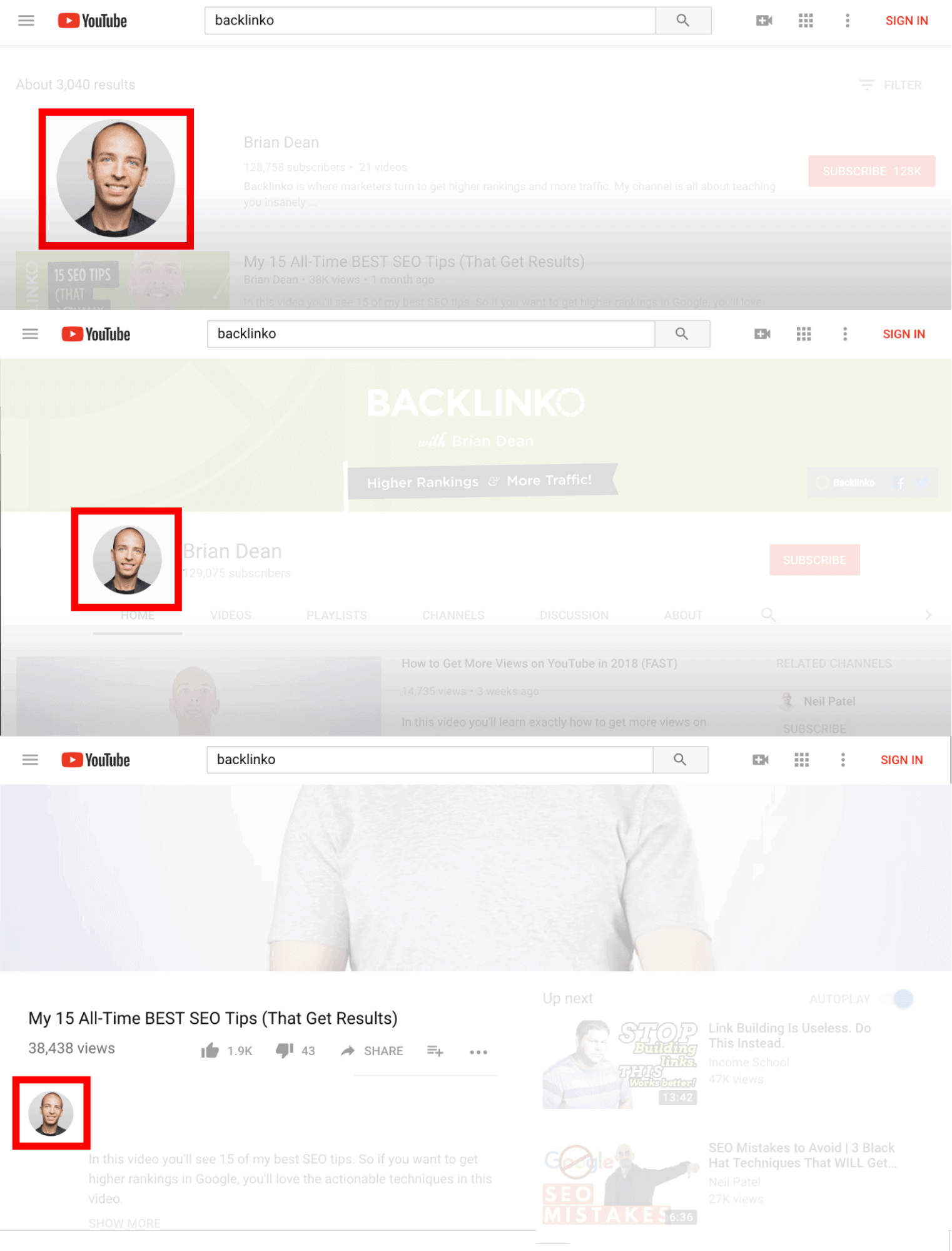 Why Is Your Channel Icon Important?
Your Channel Icon appears in more places on YouTube than any other element of your channel.
For example, your Channel Icon appears in the following places on YouTube:
Watch pages
Your channel page
Video comments
Subscriptions
Featured channels
Related channels
Search results
Community tab
In fact, for many people, your icon will be the first thing they'll see from your channel. For example, when you leave a comment on a video, your Channel Icon shows up right next to it:

Because it shows up in so many places on YouTube, it's important that your Channel Icon accurately represents you and your channel.
Best Practices
Headshot
If your channel features one person as the "star", a headshot is likely your best bet. A clear headshot can help make your channel seem inviting and personal.
For example, Evan Carmichael's Channel Icon is a professional headshot of a Evan smiling towards the visitor:

Or, if your Channel is a group effort, you can show off the entire group. For example, Earls Family Vlogs has a Channel Icon that includes the entire family: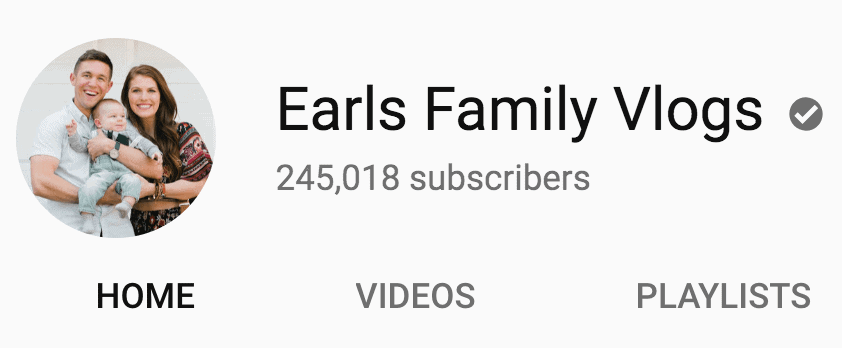 If you want to spice things up, you can also use a headshot that hints at your channel's topic. For example, Byron Talbott runs a popular cooking channel.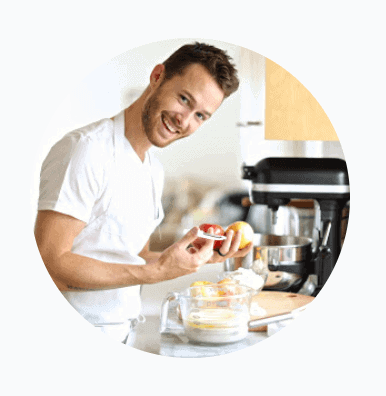 As you can see, to help communicate his channel's topic, Byron is in the kitchen for his Channel Icon headshot.
And don't be afraid to show off your personality in your headshot, like Paul Taylor, the bilingual comedian.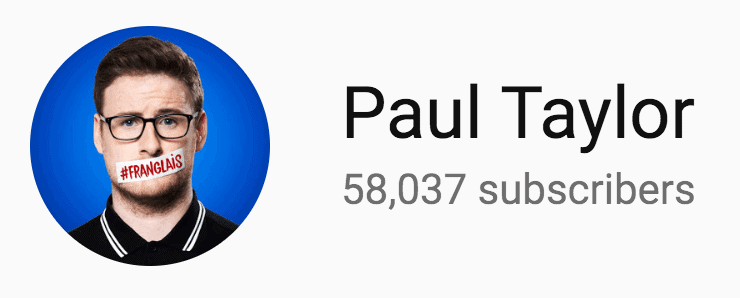 Your Logo
If your channel features several different people (or if you don't want to use a headshot), you can use your logo as your Channel Icon.
In fact, that's what many brands (including Discovery) do:
One thing to keep in mind is that your Channel Icon is really small (especially in places like a video's comments section). So you may need to resize or slightly alter your logo to fit clearly inside of the limited space.
For example, the Brave Wilderness channel uses a variation of their logo as their Channel Icon.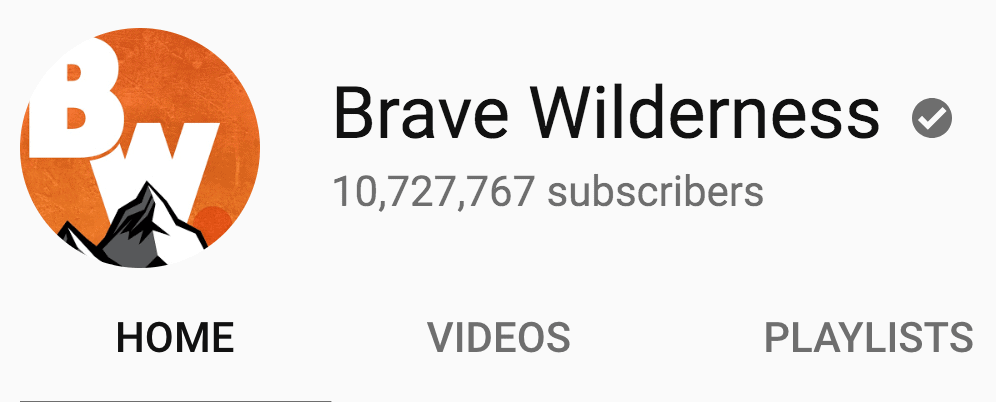 A Visual
Some channels use a visual that reflects their videos as their Channel Icon. This can work, but it's tricky. The visual has to communicate your channel's topic in a unique way.
For example, take a look at this Channel Icon for a craft channel: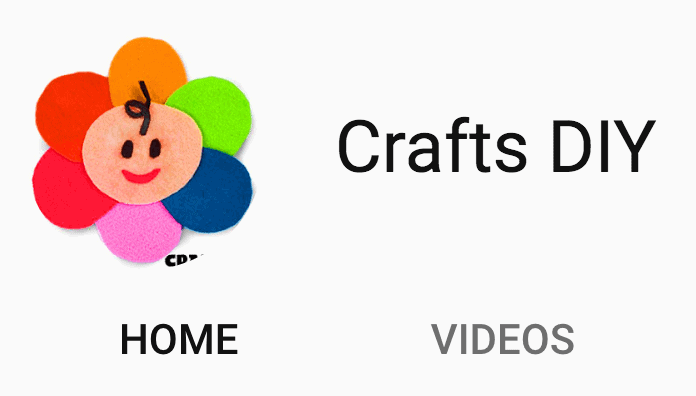 While that Channel Icon does communicate the channel's topic, it's not unique or memorable.
On the other hand, Giulia's Art is a popular craft tutorial channel.

They use a visual that communicates the types of videos they put out. But more importantly, the visual is unique to their channel.
Channel Icon Dimensions
Your Channel Icon should be an 800 x 800 px image.
And because your Channel Icon appears in different shapes and sizes on YouTube, double check that it looks OK as round or square image at 98 x 98 px.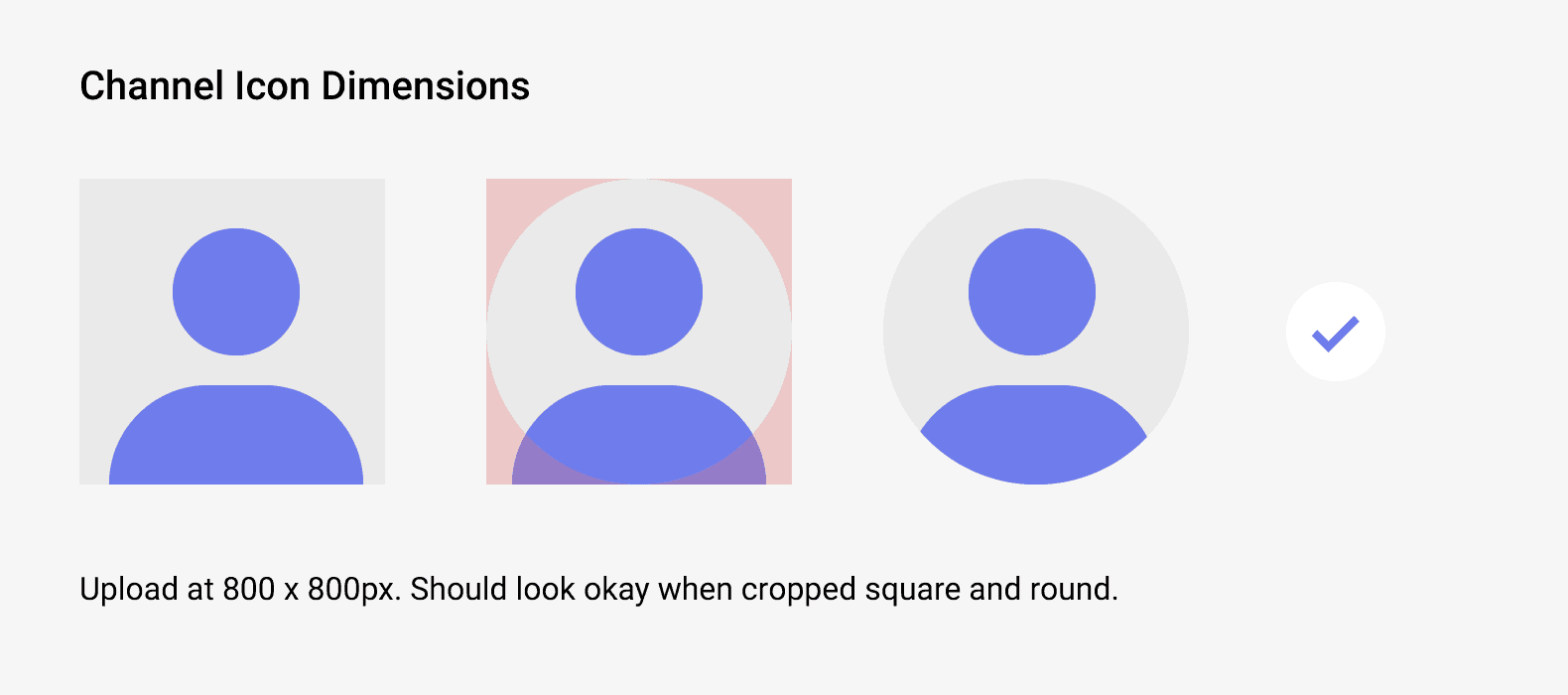 Learn More
Manage Your Channel Icon: a tutorial from YouTube on setting up and changing your Channel Icon.