What Is a Channel Name?
Your Channel Name is the official name for your channel on YouTube. There are several different types of Channel Names, including a person's first and last name (Casey Neistat) and names that describe a channel's overall topic (5-Minute Crafts).
Why Is Your Channel Name Important?
Your Channel Name appears on your videos, your channel page, and in YouTube's search results.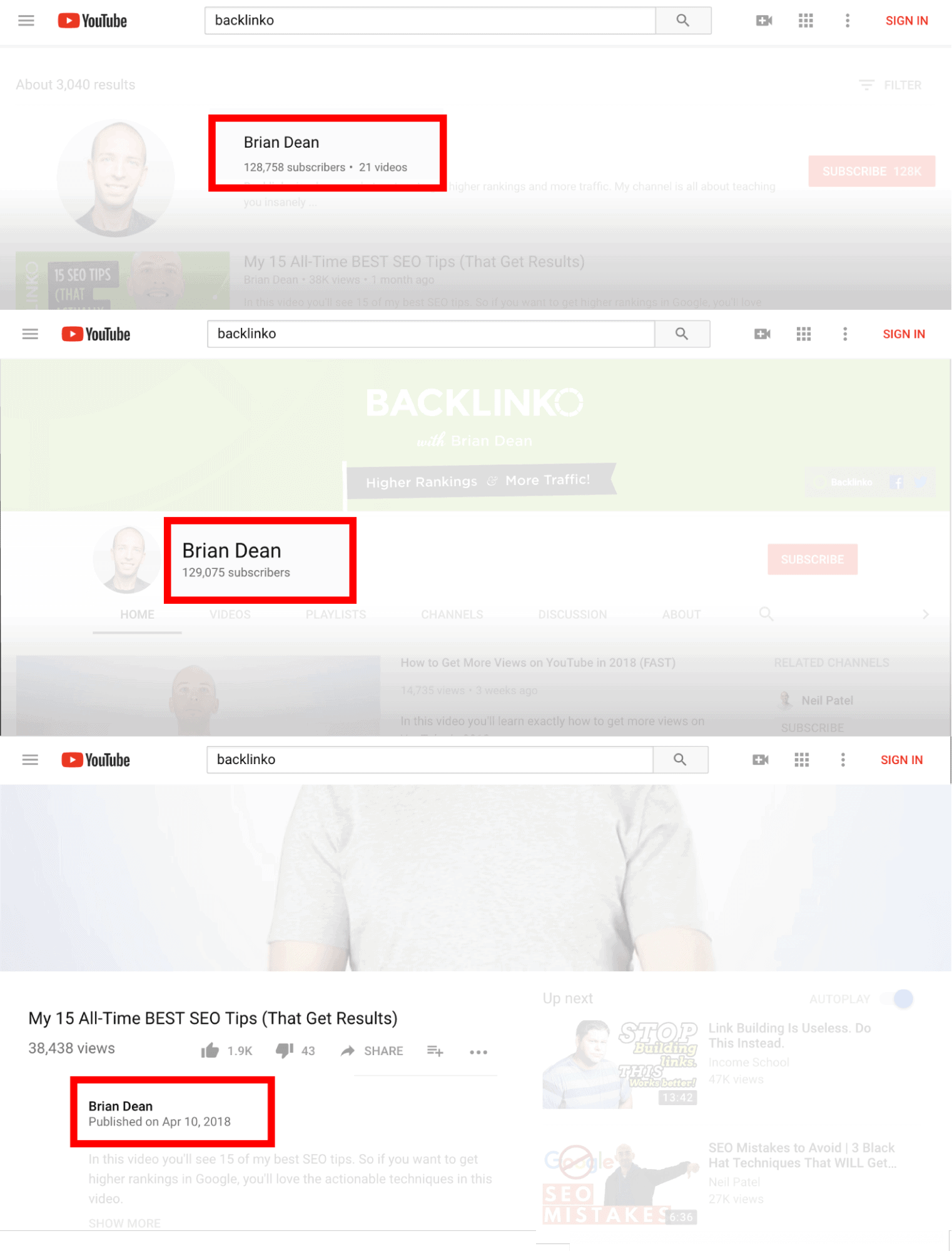 Also, your channel name is a big part of how people will define and understand what your channel is about. So it's important that your name accurately represents your brand.
Best Practices
Choose a Channel Name Category
The first step is to decide on the Channel Name category you're going to go with.
In general, Channel Names fall into 4 main categories:
Name (Taylor Swift)
Brand (Nike)
Category (Classic Game Room)
Descriptive (Epic Rap Battles)
Using your first and last name as your Channel Name the easiest and most straightforward approach. And it works particularly well if you plan on being the 'face' of your channel.
For example, Marie Forleo is an entrepreneur with a strong personal brand. So when she created her YouTube Channel, she simply named it: Marie Forleo.

However, using your name as your Channel Name may not be a good fit for you. If that's the case, make sure to review these best practices to help you choose a great Channel Name.
Your Name Should Describe Your Topic
Ideally, someone could see your Channel Name and instantly understand what type of videos you put out.
That said, you don't need to literally describe your channel's topic. That can lead to a flat, generic-sounding Channel Name (like: Videos For Weight Lifters).
Instead, think of a creative way you can highlight (or even hint at) your channel's topic.
For example, let's look at the Video Influencers channel.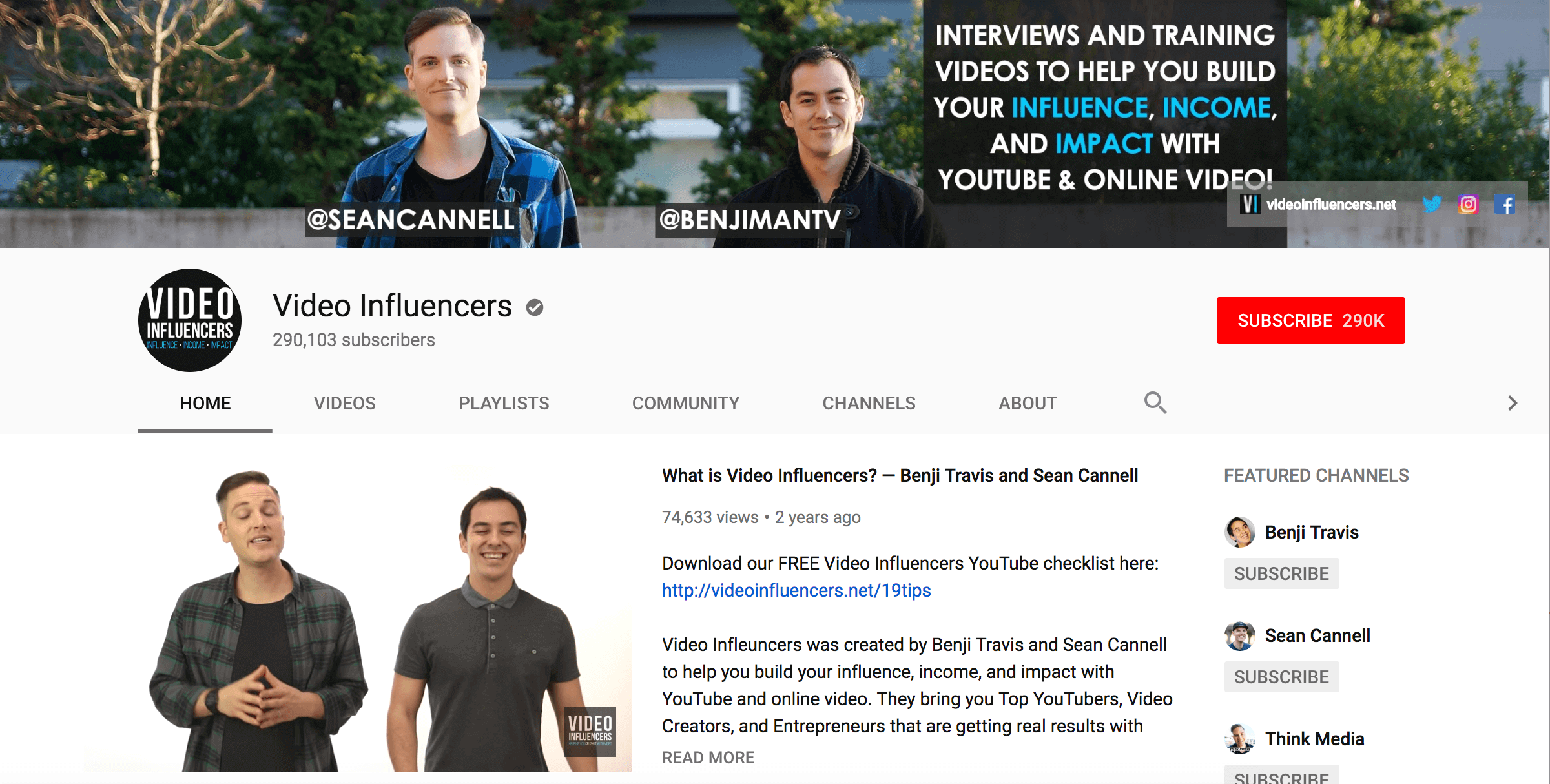 Video Influencers describes this channel's topic (growing your brand through video)… without sounding boring or generic.
Your Name Should be Unique
It's important that your name stands out from other channels on YouTube.
For example, The Action Lab is a growing science channel.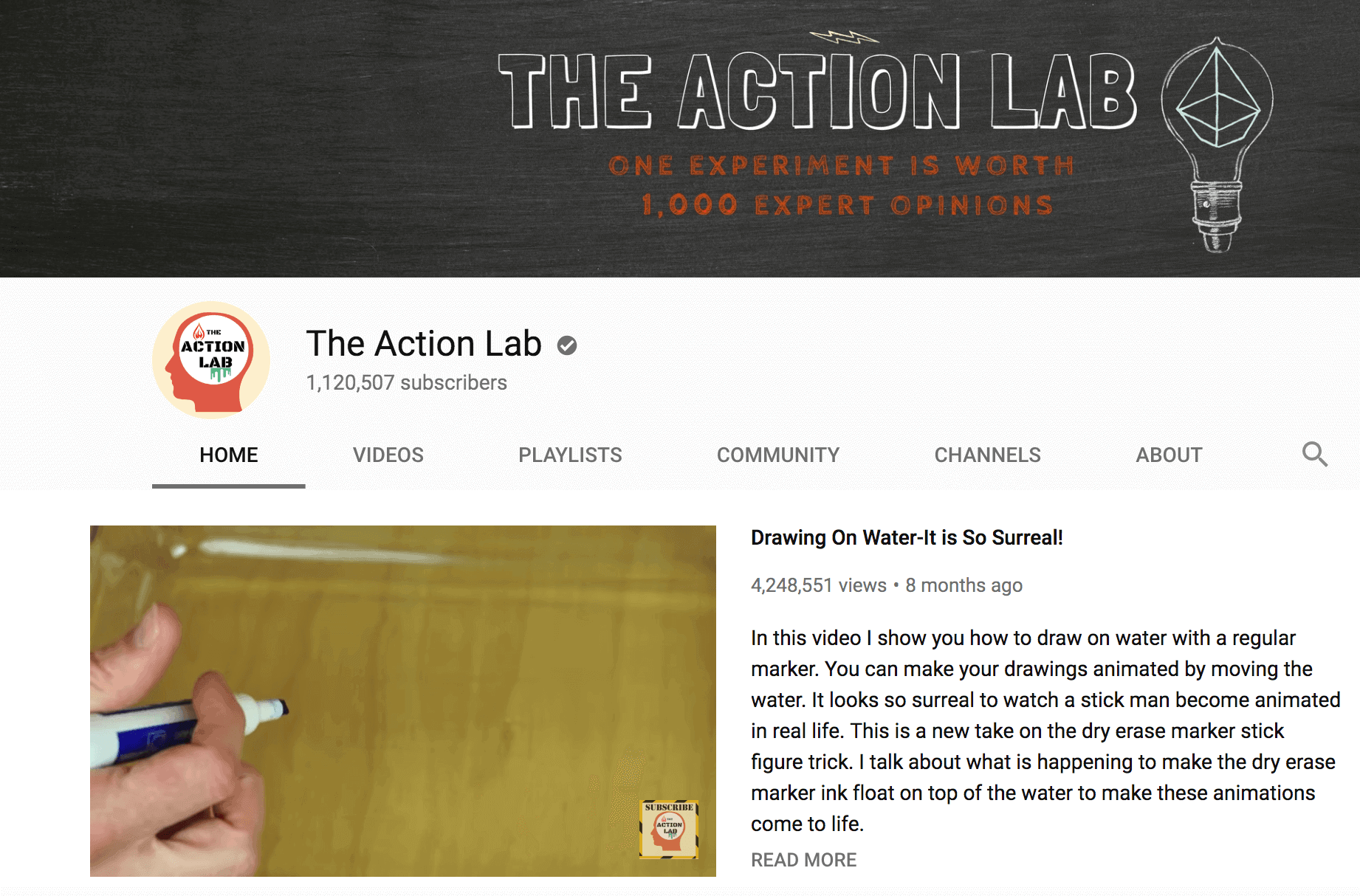 Let's say you wanted to name your channel Action Laboratory. That name could be easily confused with The Action Lab.
So before deciding on a name, pop your potential name into YouTube and see what comes up.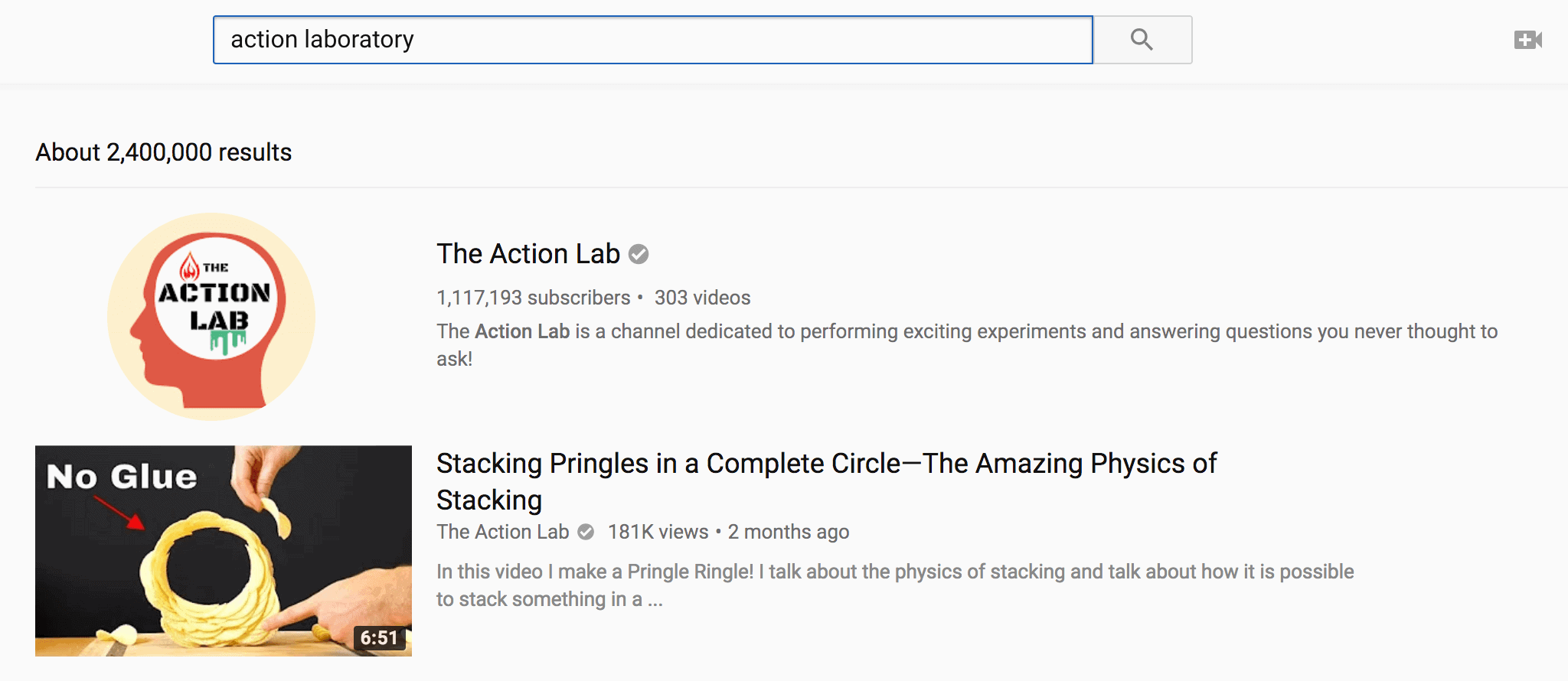 If you see another channel (or channels) that have a Channel Name that's very similar to yours, you should probably go with something else.
However, if you can't find any similar-sounding channels, you're good to go.
Also, make sure to search for your potential name in Google as well. This helps you avoid a Channel Name that's similar to another brand (even one that's not active on YouTube).
For example, Screen Junkies is a movie-focused channel with 6.4 million subscribers.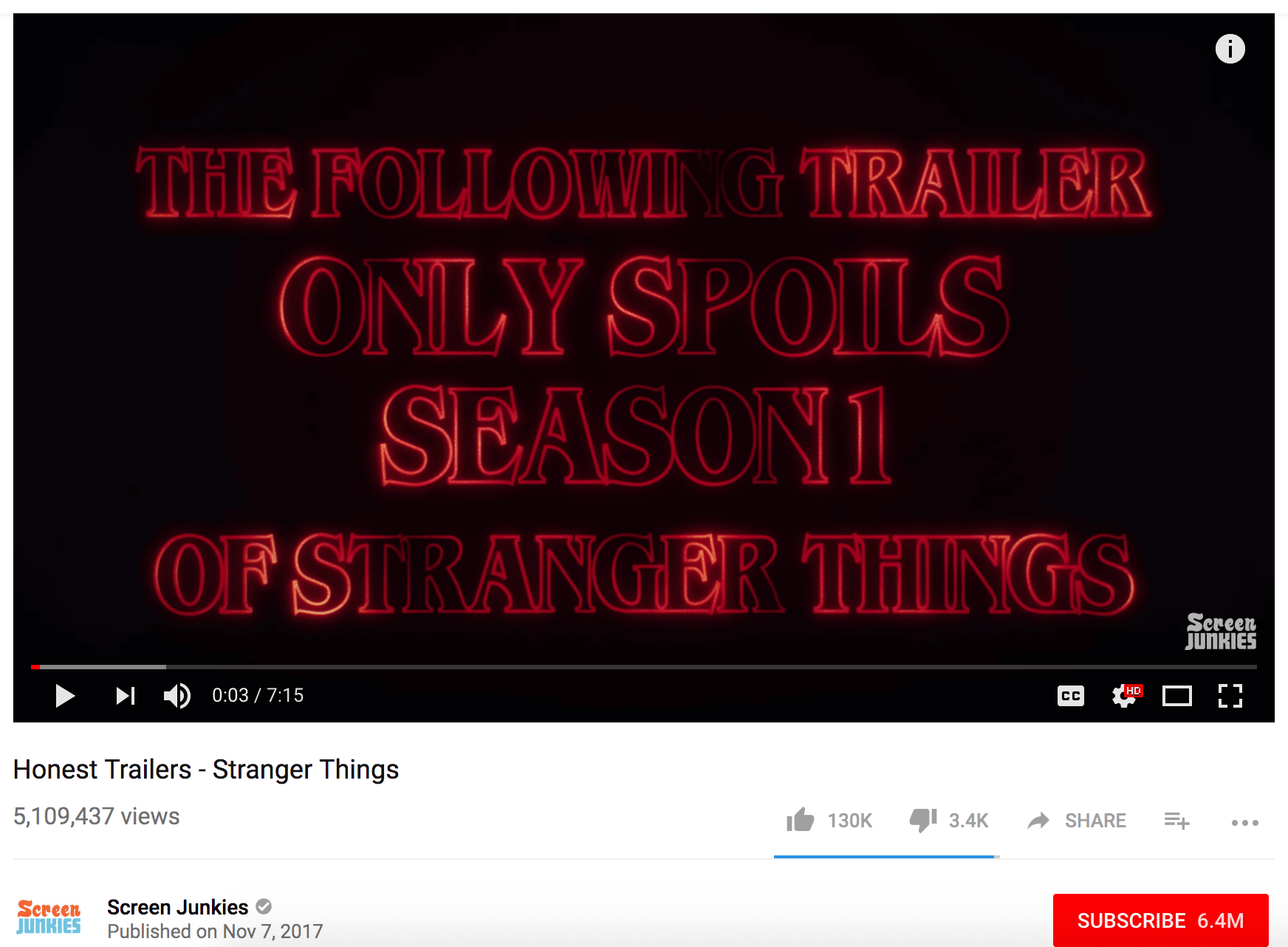 This unique Channel Name ensures that it won't be confused with any other movie-related brand on or off YouTube.
Your Name Should be "Sticky"
You want your Channel Name to be something that people can easily remember.
So the more unique your name, the more it will stick in people's minds.
For example, Epic Meal Time is one of the most popular food-related channels on YouTube (over 7 million subscribers).

Epic Meal Time gives you an idea of what this channel is about… and it's very memorable.
Another example of an extremely sticky name is Crazy Russian Hacker (10 million subscribers).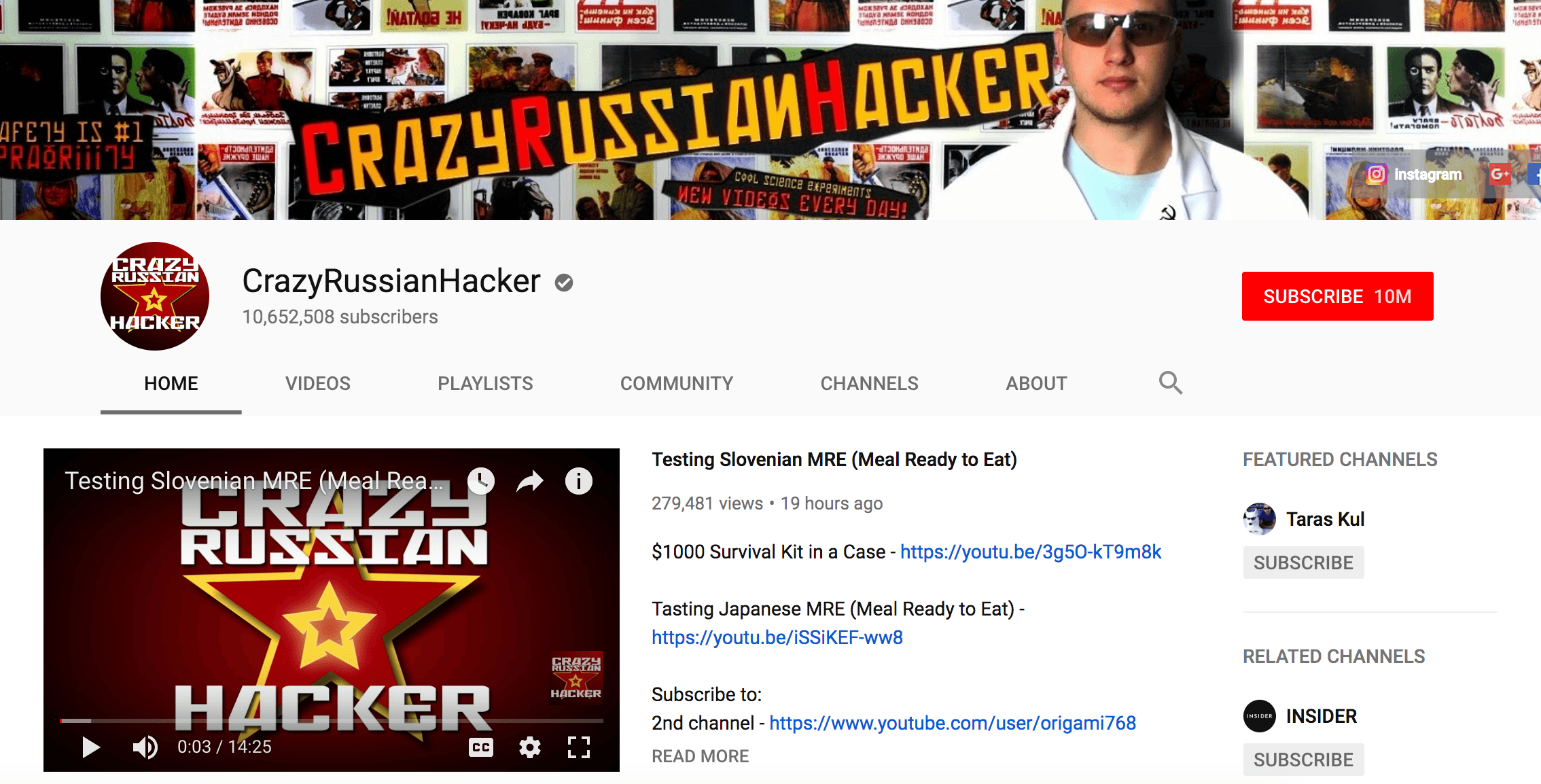 Not only are Taras's videos extremely well done, but his hilarious channel name is one that's hard to forget.
Naming Tips and Strategies
Here are some quick tips and strategies to help you decide on your Channel Name.
Avoid Using Numbers: Using a number in your channel (CookingWithMelissa85) can make your name seem autogenerated. It also makes your Channel Name harder to search for ("Is it 85… or eighty-five?").
Use Name Modeling: Think of some of the brands that you follow on and off YouTube. What makes them stand out? What makes them memorable? Try to model their formula with your Channel Name.
Domain Name Availability: As your channel grows, you'll likely want to start building a brand off of YouTube. Having a consistent Channel Name and domain name can help with that. That said, you don't need to necessarily get a .com domain (a .net, .co or .io can also work).
Social Media Account Availability: Also, check to see if your Channel Name is available on Twitter, Facebook, Instagram and other popular social media websites. This isn't a must. But it is helpful to have social media account names and URLs that match your Channel Name.
Keep It Simple: Make your Channel Name easy to pronounce and spell. In general, it's better to use 2-3 word phrases (The Film Theorists) vs. one complicated word (FilmTheorology).
Use a Tool: If you're stuck, I recommend checking out the Shopify Business Name Generator. Just enter a word or phrase that you want to include in your Channel Name, and the tool will spit out 100 name ideas that include that term.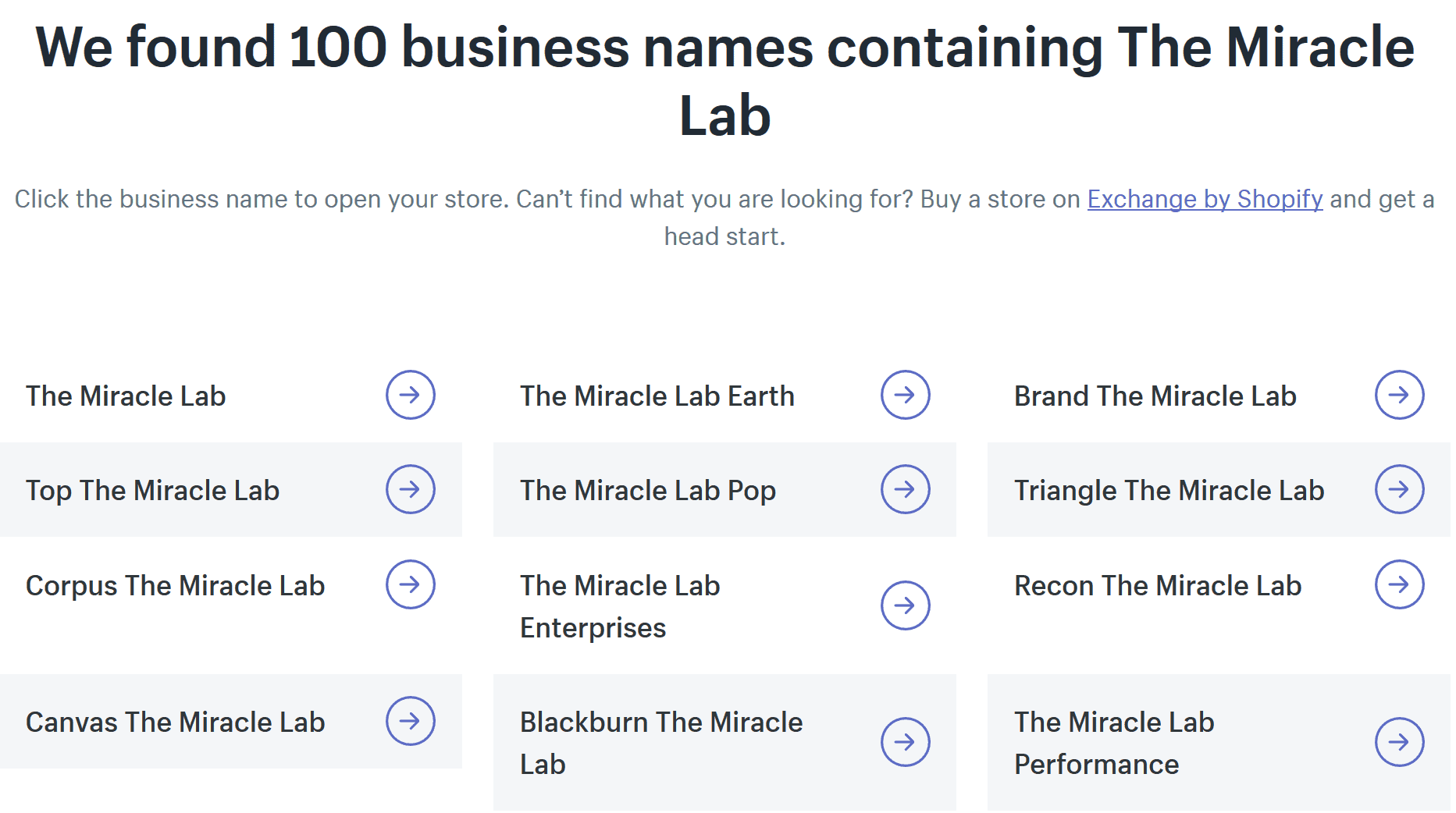 Learn More
Change your channel details: a guide to changing your channel settings (including your Channel Name)
NameChk: Easily see if your Channel Name is available as a domain name and on several social media sites.