If you want to get more traffic to your site, YouTube is one of the best ways to do it.
In fact, YouTube is the world's 2nd most popular website (beating out the mighty Facebook):

The question is: how do you drive people from YouTube to your website? Well, if you wow people with amazing videos, a decent chunk of them will actively seek out your site.
That said, no matter how amazing your videos happen to be, there will always be a group of folks that need a push (or incentive).
And on this page you'll find 5 proven strategies for getting more traffic from YouTube.
Best Practices
Create a "Bridge"
If you're serious about sending viewers to your site, you need to create a "bridge" between YouTube and your site:
This bridge makes it easy for people to click over to your site. But more important than that, the bridge gives people a compelling reason to visit.
Here are some things you can use to create a bridge to your site:
PDF report
Free ebook
30-day plan (like a workout plan)
Exclusive video
Email series
Course
Exclusive strategy or case study
Obviously, the more your offer matches the video someone just watched, the better it will convert. In fact, over time, you may want to develop multiple bridges for different topics and audiences.
For example, Evan Carmichael offers a "Wisdom PDF" that appeals to members of his audience that want to learn more about an inspiring entrepreneur: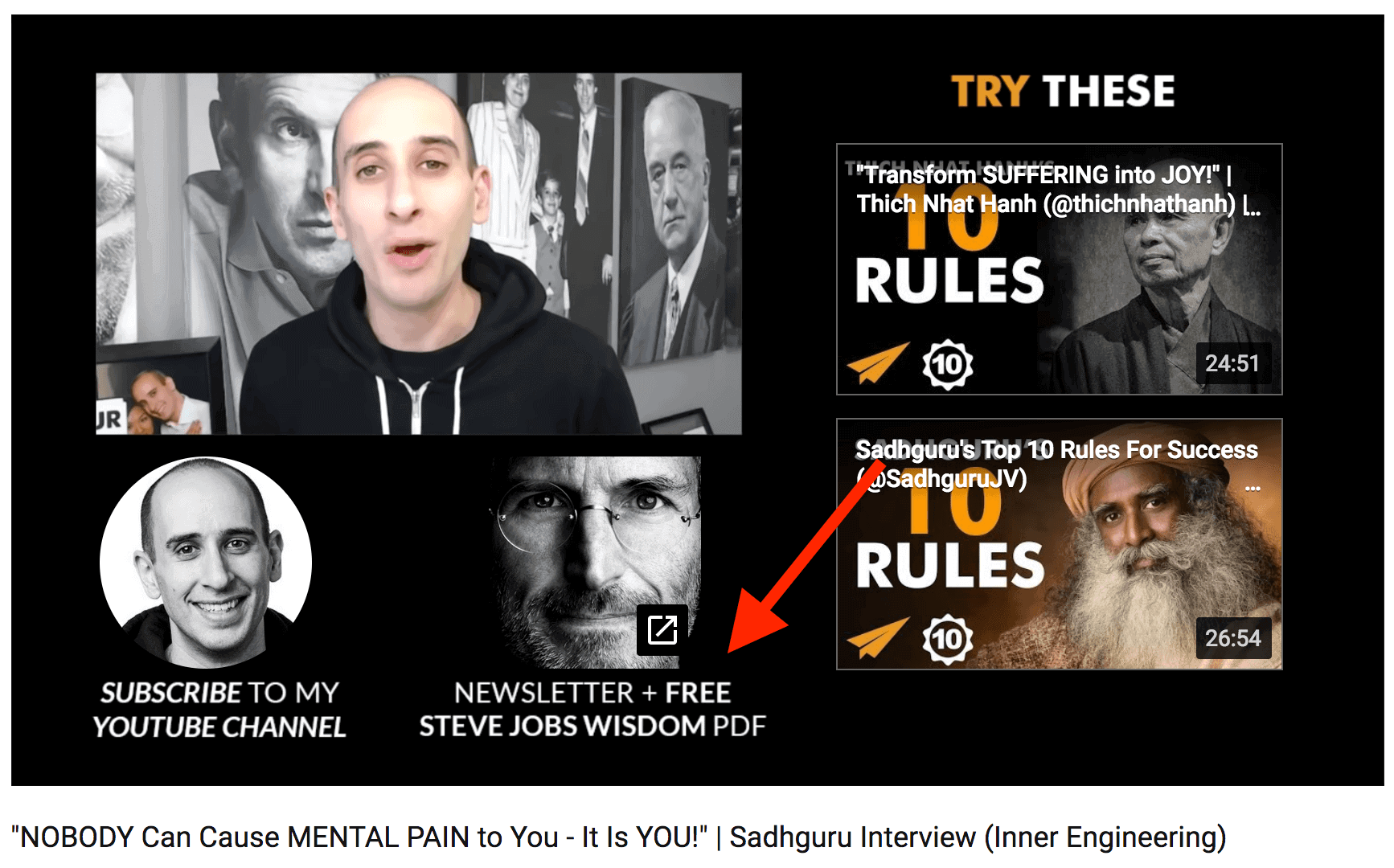 Channel Art Link
As you probably know, you can include links overlaid on top of your Channel Art.

If driving traffic from YouTube is important to you, make sure to make one of those links a link to your site. You can either use a link to your homepage… or to a page that offers something specific (like a free report).
For example, instead of a link to his homepage, Thomas Frank points people to a free ebook on studying:

Use Cards
YouTube lets you send people to your website using cards.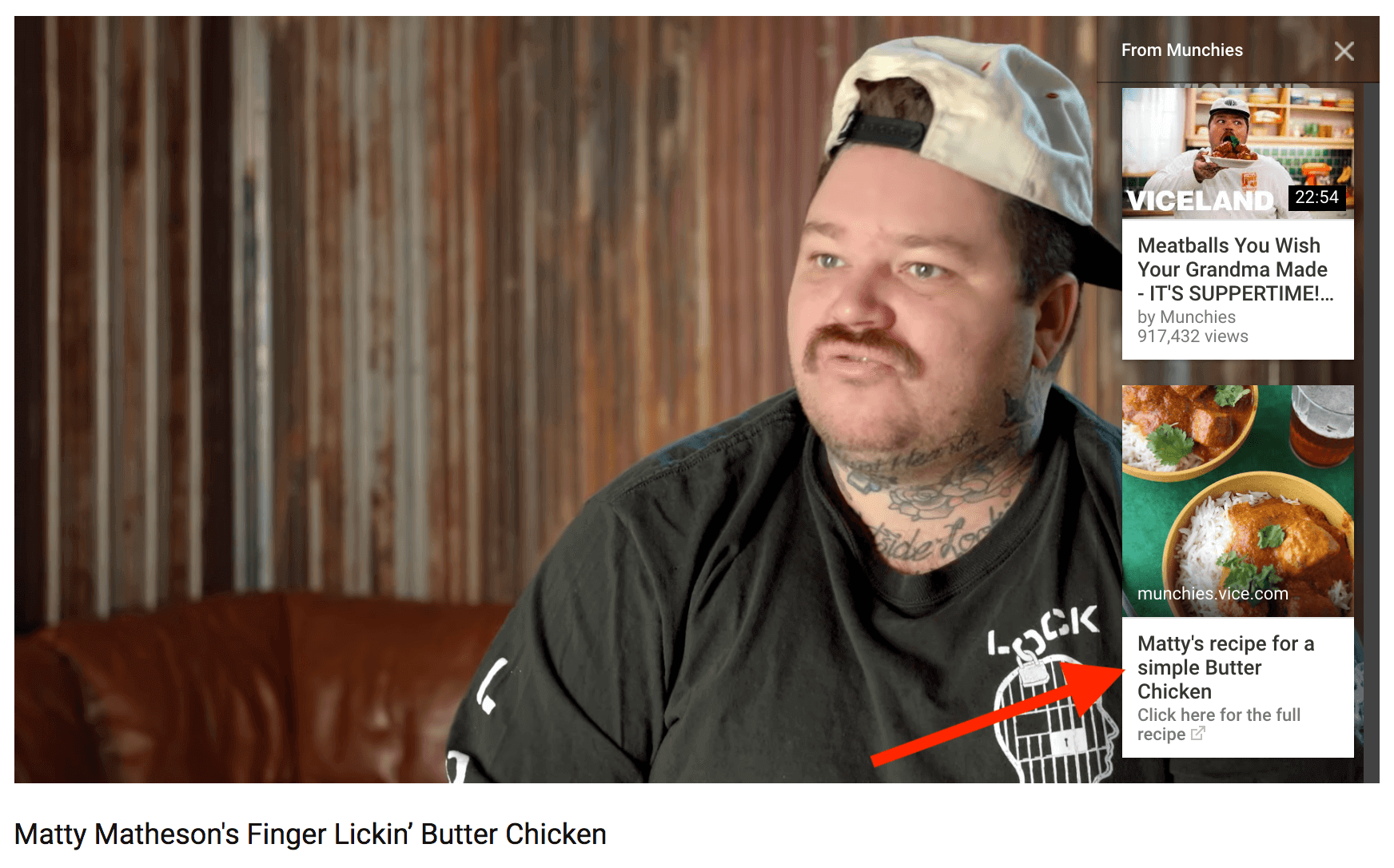 This makes it easy for viewers to find your site (compared to hunting for a link in your description or on your channel page).
To maximize your card's click-through-rate, make sure to use a verbal call to action that draws attention to your card.
Add Link in Description
Don't forget to drop a link to your site in your video description. In fact, lots of viewers look through a video's description to find links to social media accounts and websites, which means your audience will expect a link to your site here.
Also, a good rule to keep in mind is: the higher your link is, in general, the more clicks you'll get.
The downside of putting your link in the beginning of your description is that the link will appear in the snippet in YouTube's search results, which can hurt your click-through-rate:

Use a CTA
Add a clear call-to-action at the end of every video that encourages people to visit your website.
For example, Marie Forleo lets people know that viewers can access some exclusive content from Marie by visiting her website: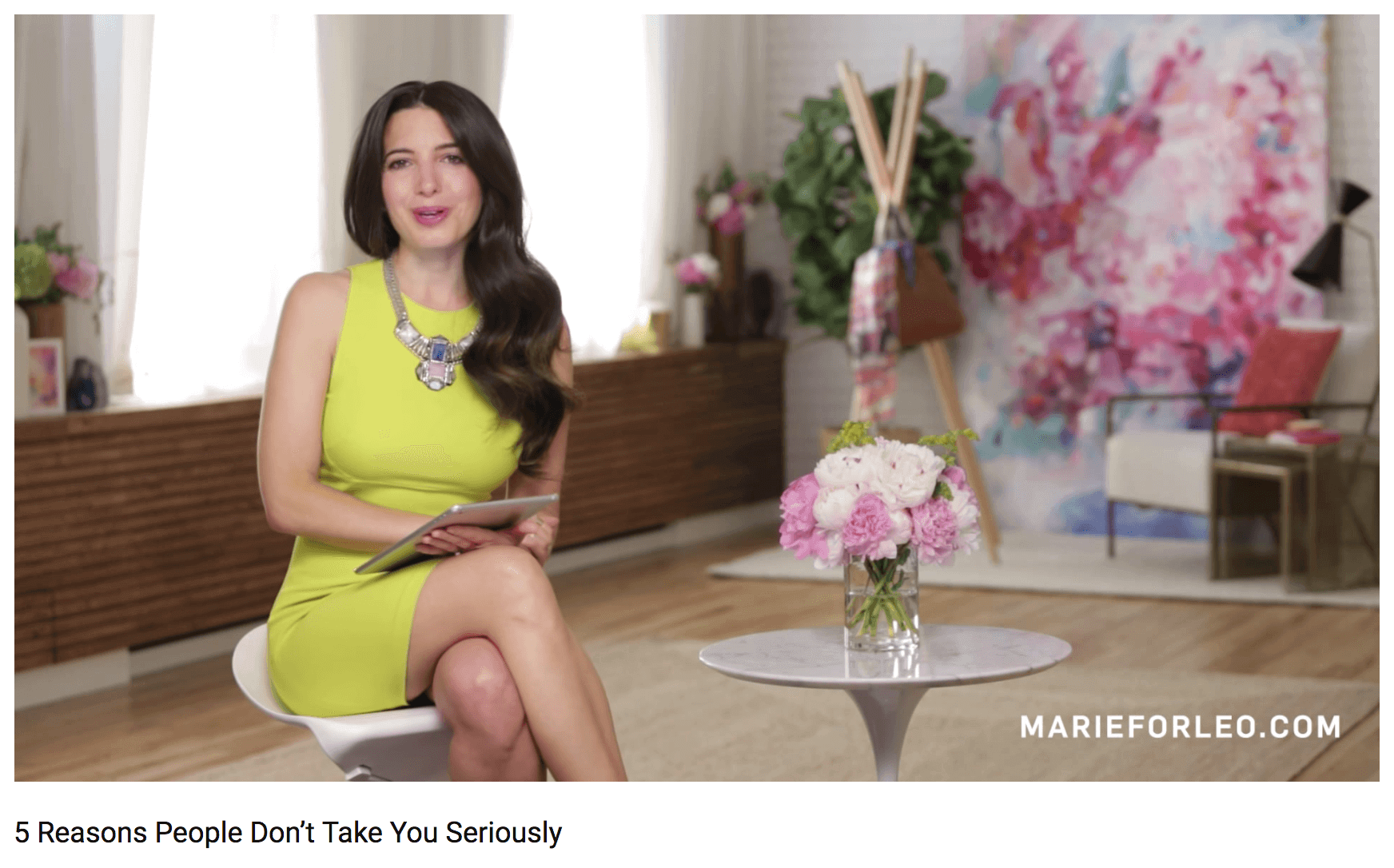 Make sure to combine your verbal call-to-action with text. That way, you communicate your website URL in two ways (which reduces the risk of someone hearing the wrong URL).
For example, here's a verbal CTA combined with showing the URL on screen: