How to Launch an SEO Campaign [Template Included]
by Brian Dean · Updated Jan. 05, 2021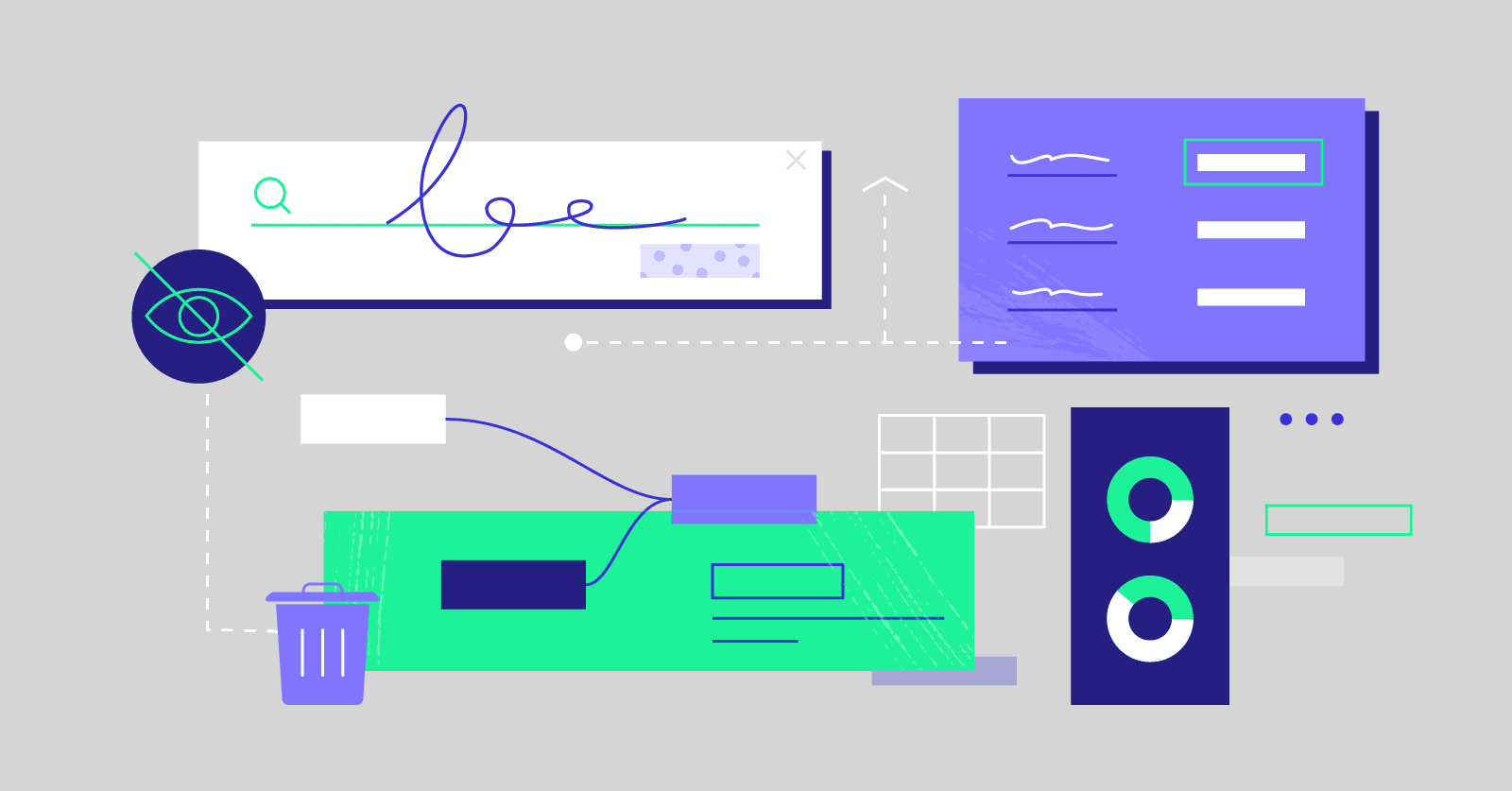 I'm going to show you exactly how to start an SEO campaign.
(Step-by-step.)
The best part?
You're going to see LOTS of real-life examples of these steps in action.
Let's dive right in…
About The Author
I'm Brian Dean.
Over the last few years I've launched dozens of successful SEO campaigns… like this one that boosted my Google traffic by 20.43%:
In fact, the strategies from this guide have helped me rank #1 in Google for popular keywords, like "YouTube SEO":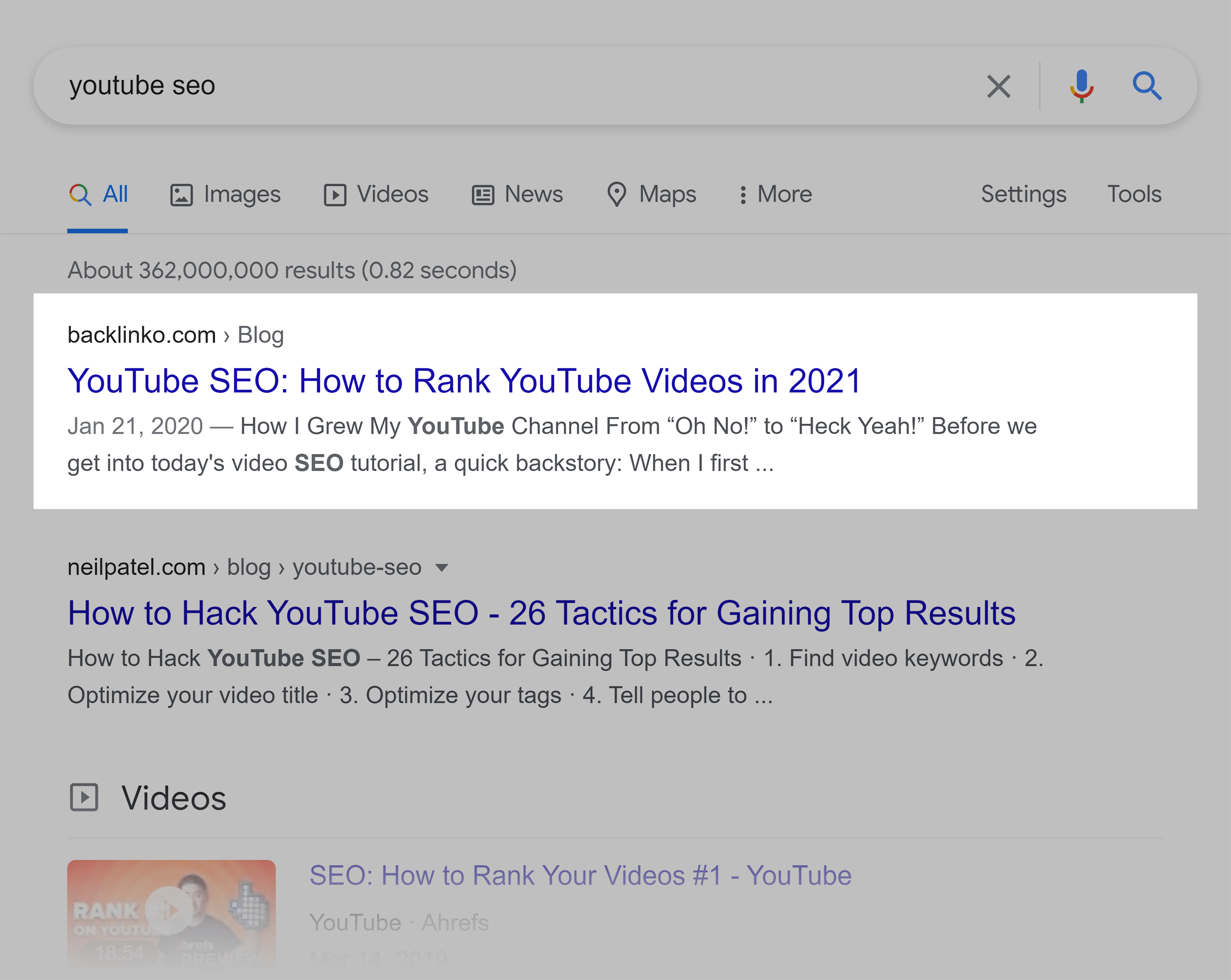 And now it's time to show you exactly how I did it, step-by-step.
Step #1: Find Keywords
Keyword research is the first step of any successful SEO campaign.
Specifically, you want to create a list of 10 target keywords.
And I'll show you exactly how to do that right now.
1. Find Keyword Ideas With the Google Keyword Planner
The Google Keyword Planner is a free keyword research tool from Google.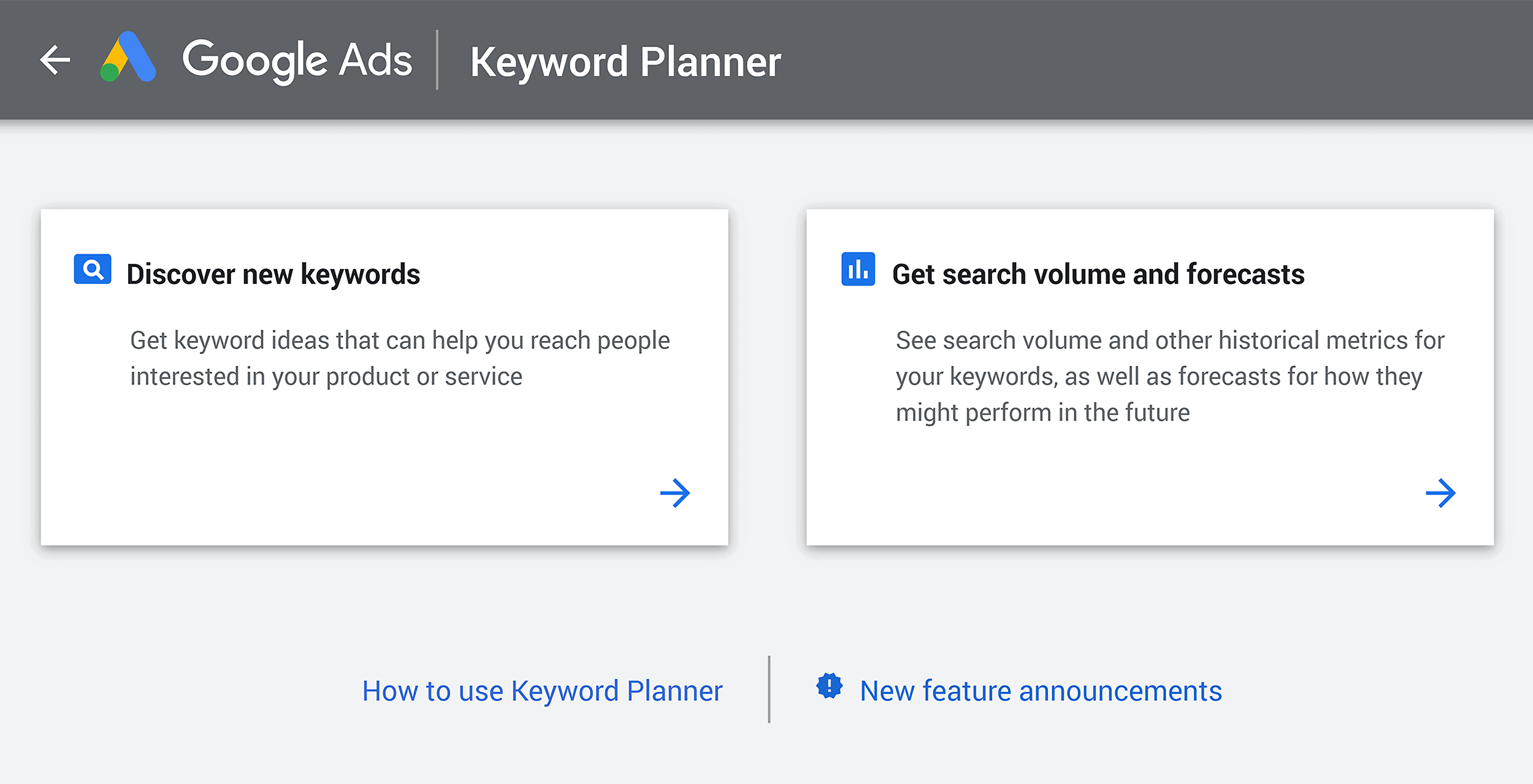 The great thing about the Google Keyword Planner is this:
All of the data comes straight from Google.
To use it, just enter a word or phrase and you'll get a list of keyword ideas:
I'll show you how to choose the best keywords from this list later on.
But for now, just jot down the 5-10 keywords that are most closely related to your business and move onto our next strategy.
2. Try Keyworddit
If you want a way to find outside the box keyword ideas, fire up Keyworddit.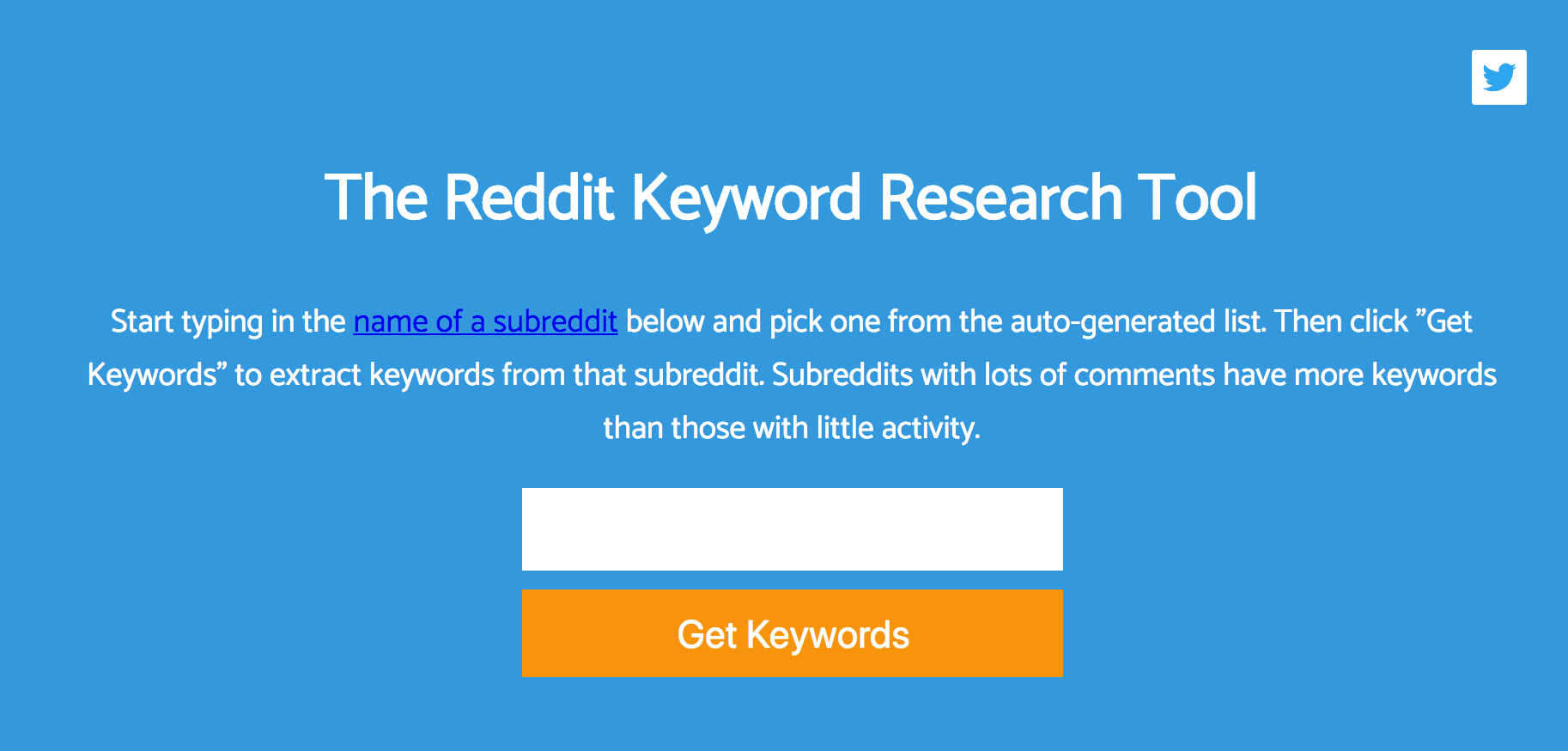 Unlike most keyword research tools, Keyworddit pulls keyword ideas directly from Reddit.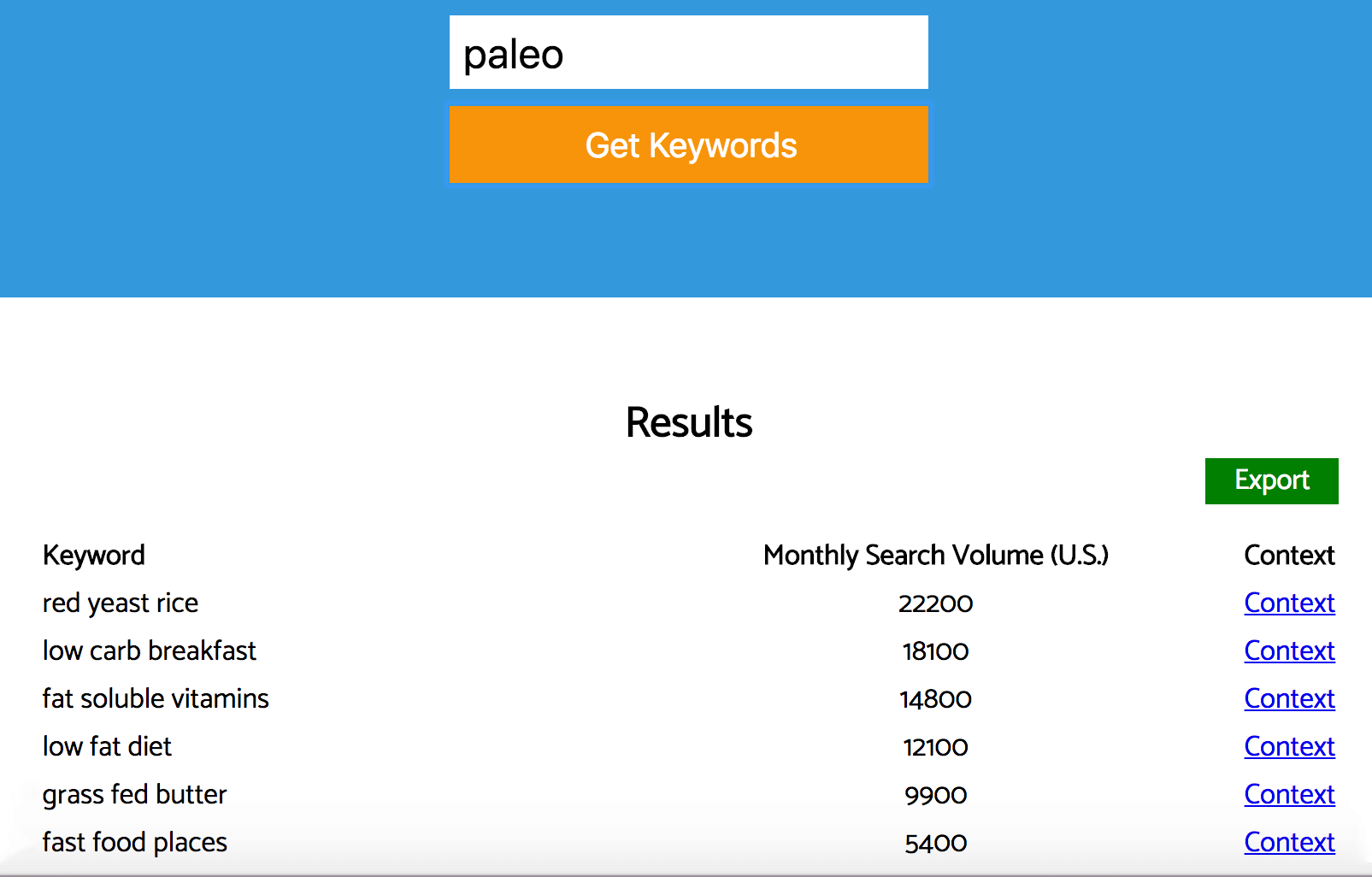 To be clear: this tool doesn't work for every industry.
(For example, if you target an older crowd, your audience might not hang out on Reddit all that much.)
But in most cases, you can use it to find a handful of untapped keywords that aren't super competitive.
3. Find Long Tail Keywords With KWFinder
KWFinder is designed to give you LOTS of different keyword ideas.

Which means it's great for uncovering low-competition, long tail keywords.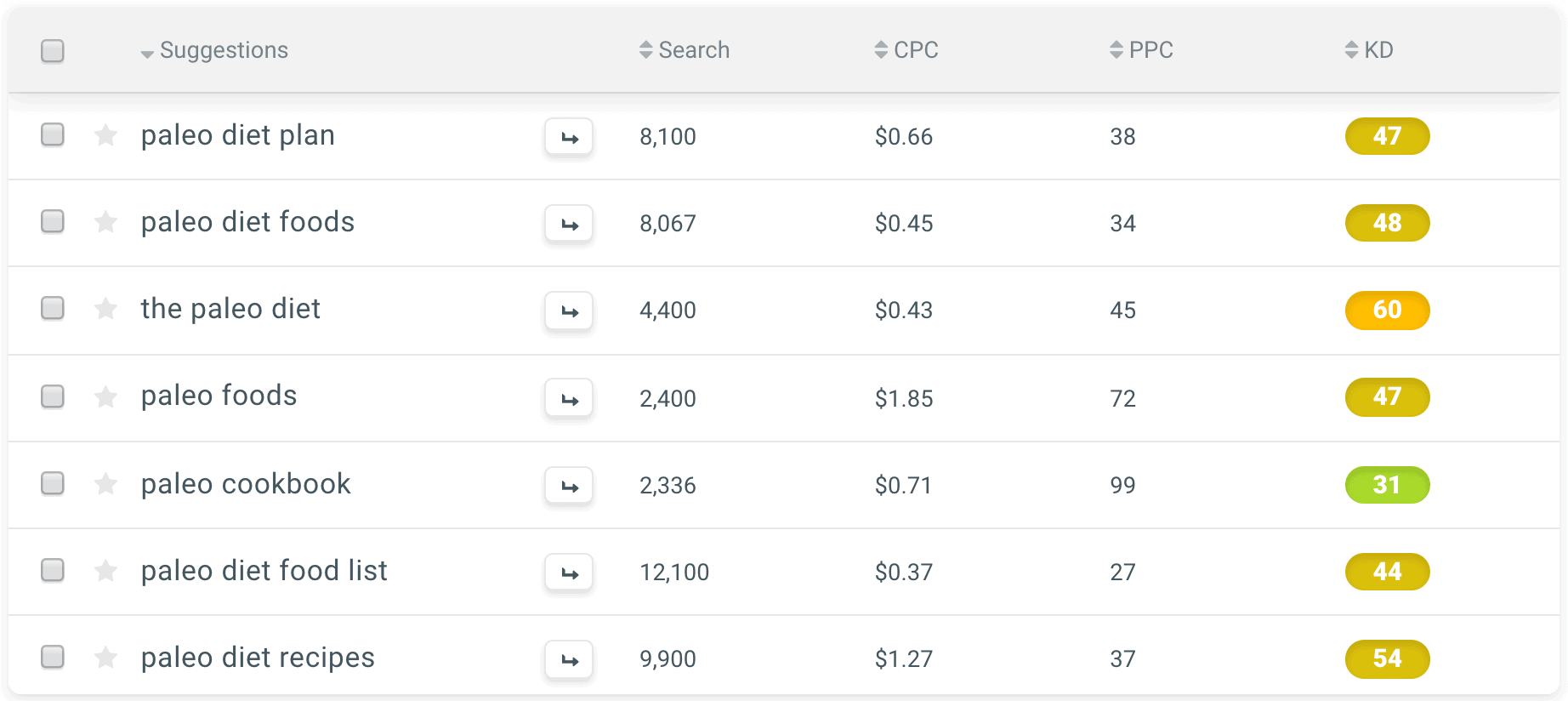 4. Steal Your Competitors' Keywords
Here's where you steal the exact keywords that your competitors' already rank for.
To do this, you'll need to use a tool, like SEMRush or Ahrefs.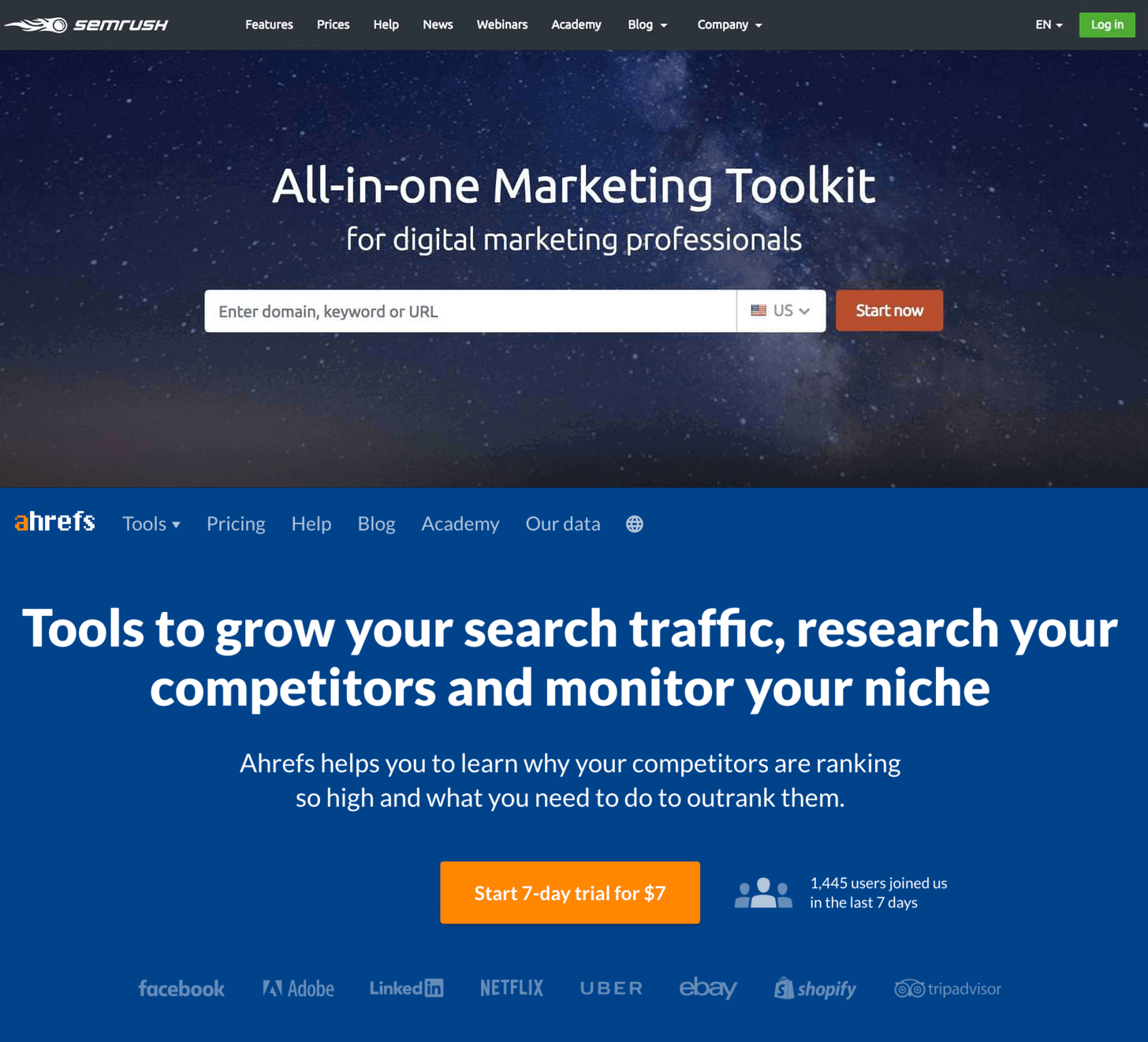 No matter what tool you end up using, the process is exactly the same:
First, find a competitor that's doing really well with their SEO.
Then, pop that competitor into the tool:

And you'll get a complete list of keywords that the site ranks for: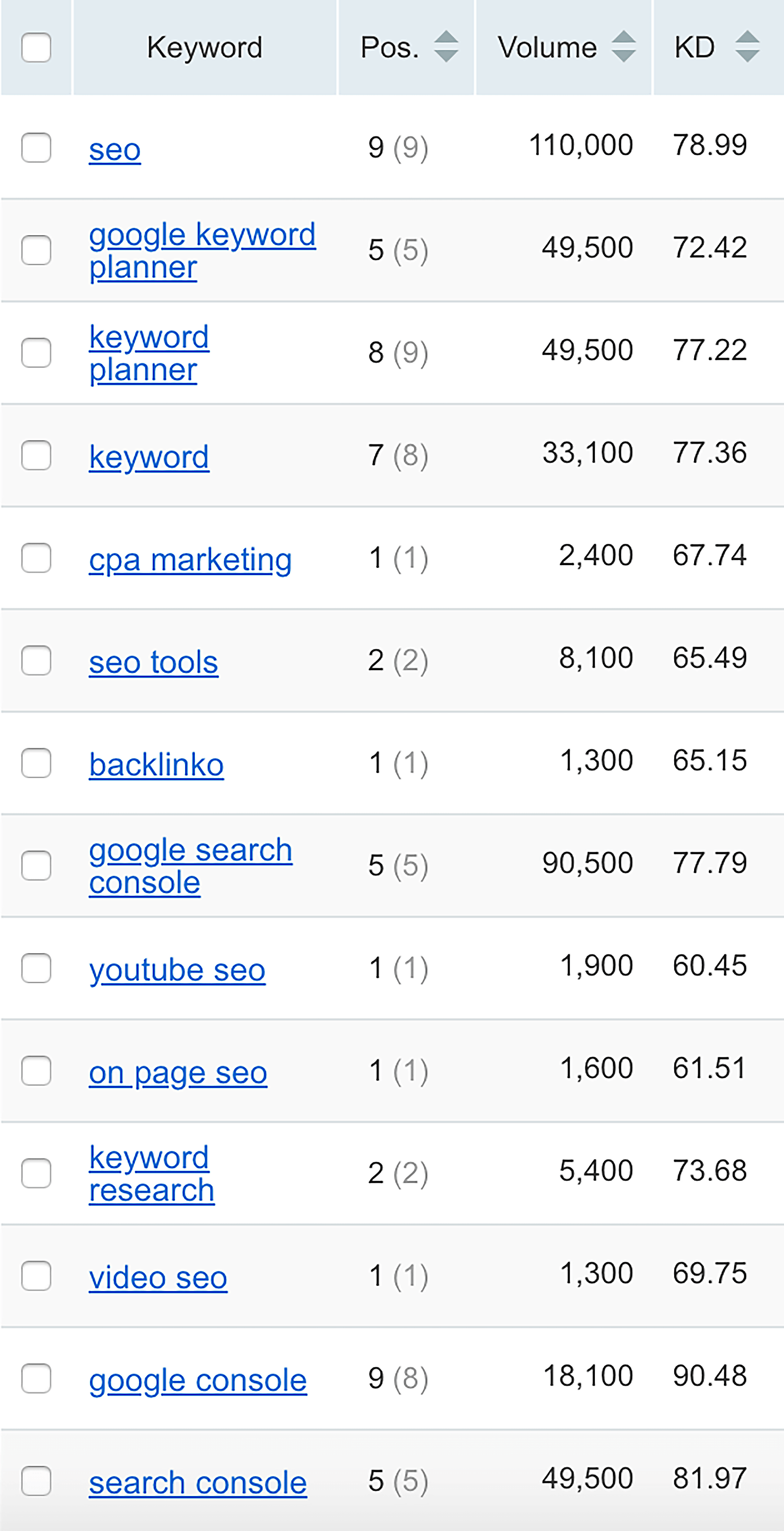 #goldmine
5. Choose Your 10 Keywords
Now that you have a list of keywords, it's time to choose the best 10 from your list.
But how do you choose the "best" keywords?
It's simple. Pick keywords that have the best combination of these 3 key factors:
1. Low Competition: This is especially important if you're just starting out. But even if your site is already established, you still want to go after keywords that aren't super competitive.
So: how do you know if a keyword is competitive or not?
Your first option is to look at the search results: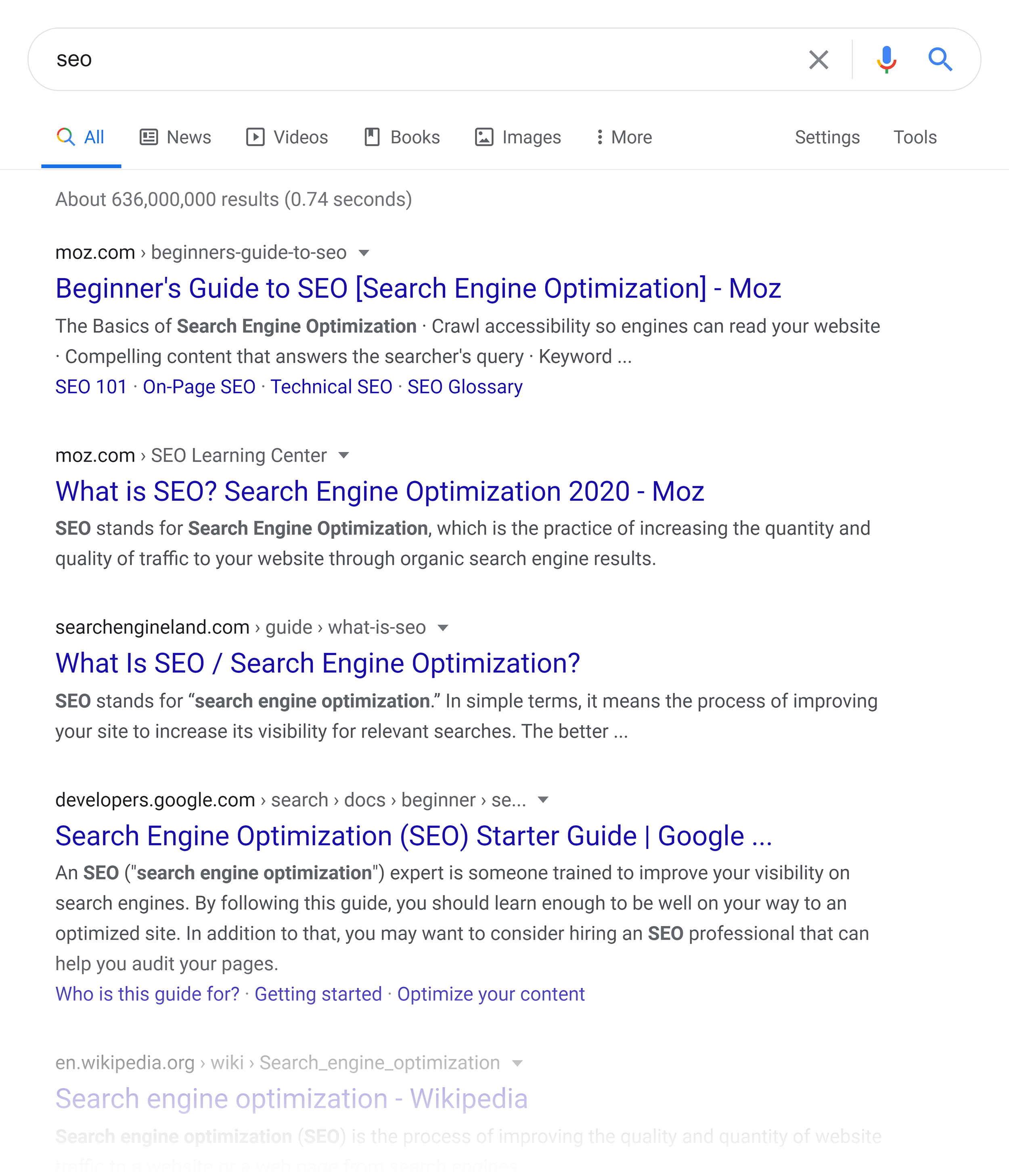 If you notice that they're packed with insanely authoritative sites, you probably want to go with another keyword.
And if you want a more accurate system, you can use a keyword research tool. Most tools have a feature that shows you how competitive a keyword is:

2. High Search Volume: Now it's time to see how many people search for the keywords on your list.
Obviously, the higher the search volume, the better.
That said:
Popular keywords also tend to be more competitive.
For example, 368,000 people search for "paleo diet" every month.

But according to KWFinder, it's also VERY competitive.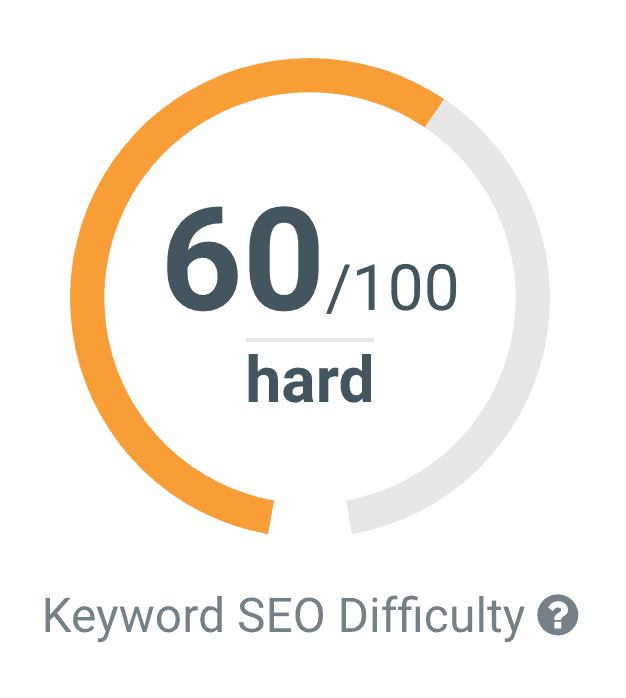 So you'd want to go with keyword that's less popular… which means it'll also be less competitive: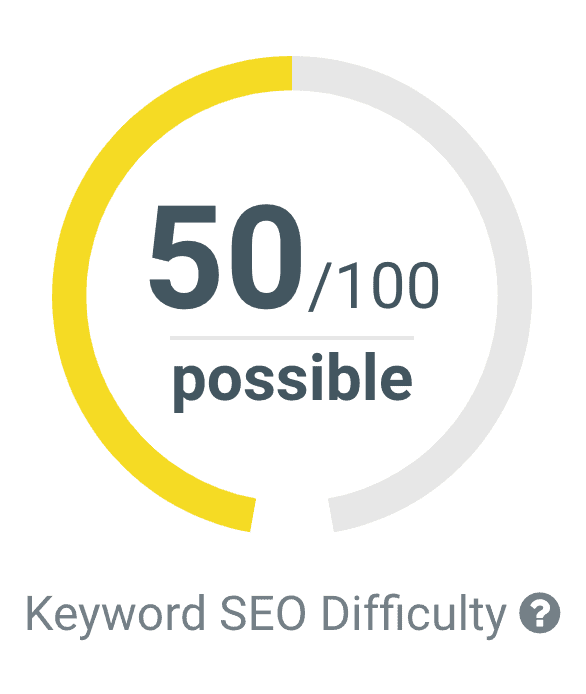 3. Customer Fit: Now it's time to answer the question:
If you rank for this keyword, will you actually make money?
In other words:
You want to find keywords that your customers actually search for.
That said, this doesn't necessarily mean that they need to be ready to buy something right that second.
For example, take my site: Backlinko.com.
Backlinko is an SEO training company.
In my case, people that search for "best SEO courses" would have an awesome conversion rate for my site.
Unfortunately, VERY few people search for super specific keywords like that:

That's why I target keywords that my customers search for when they're NOT looking for courses.
(Also known as "informational" keywords.)
In my case, I target terms like "Google ranking factors", "link building strategies" and more.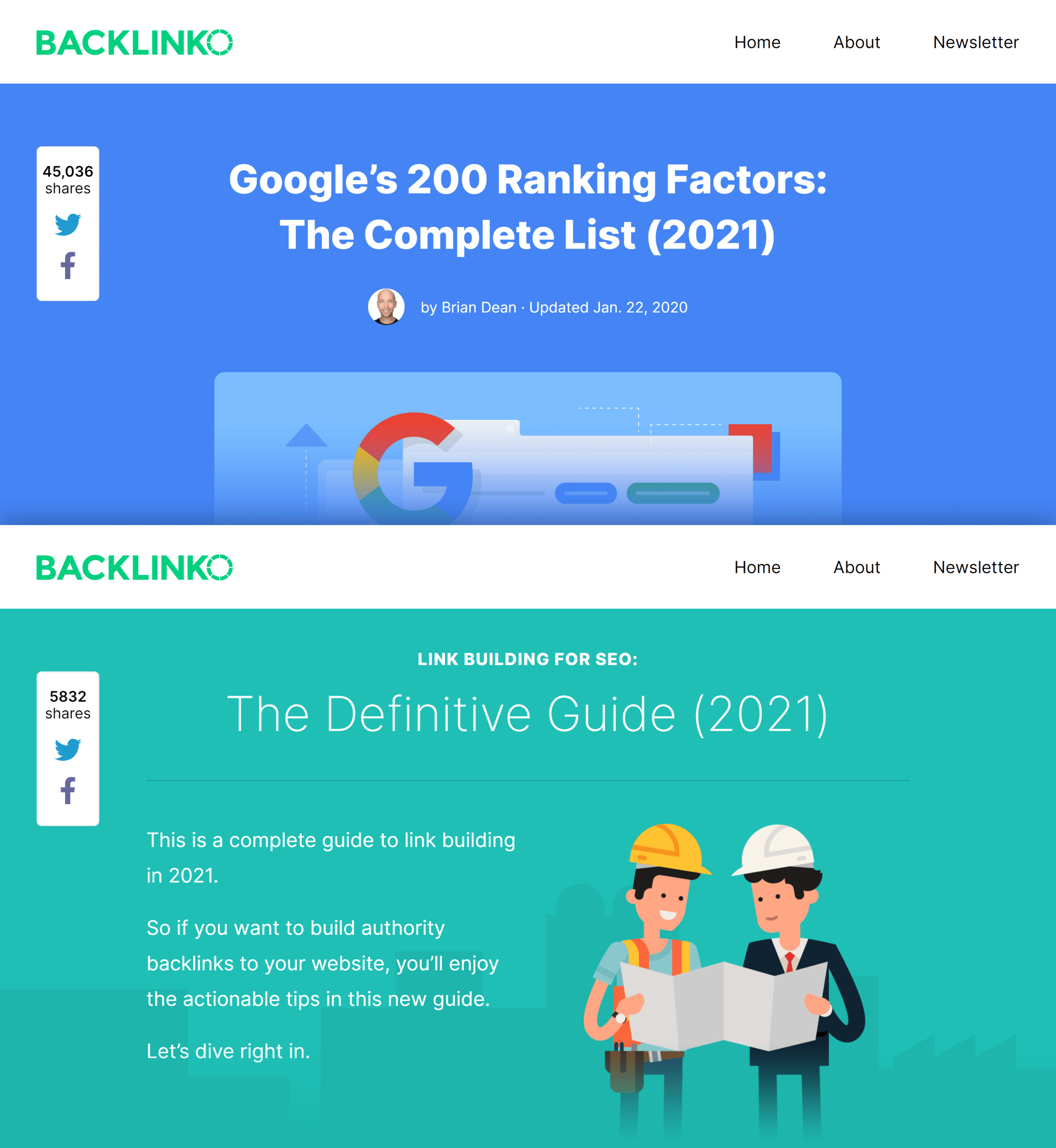 That said:
You still want to make sure people searching for information keywords will become buyers at some point.
To do that, just check out the "Top of page bid" in the Google Keyword Planner:

This represents the PPC cost for a single click in Google Adwords.
And if people are paying money to advertise for a keyword, you better believe there's money to be made.
Step #2: Publish Awesome Content
Now that you have a list of 10 keywords, it's time to publish content optimized around those terms.
The question is:
How do you create content that's primed to rank?
Keep reading…
1. Write Long, Comprehensive Content
Back in the day publishing short, 500-word blog posts worked really well.
Not anymore.
In fact, one industry study found that longer content clearly ranks best in Google.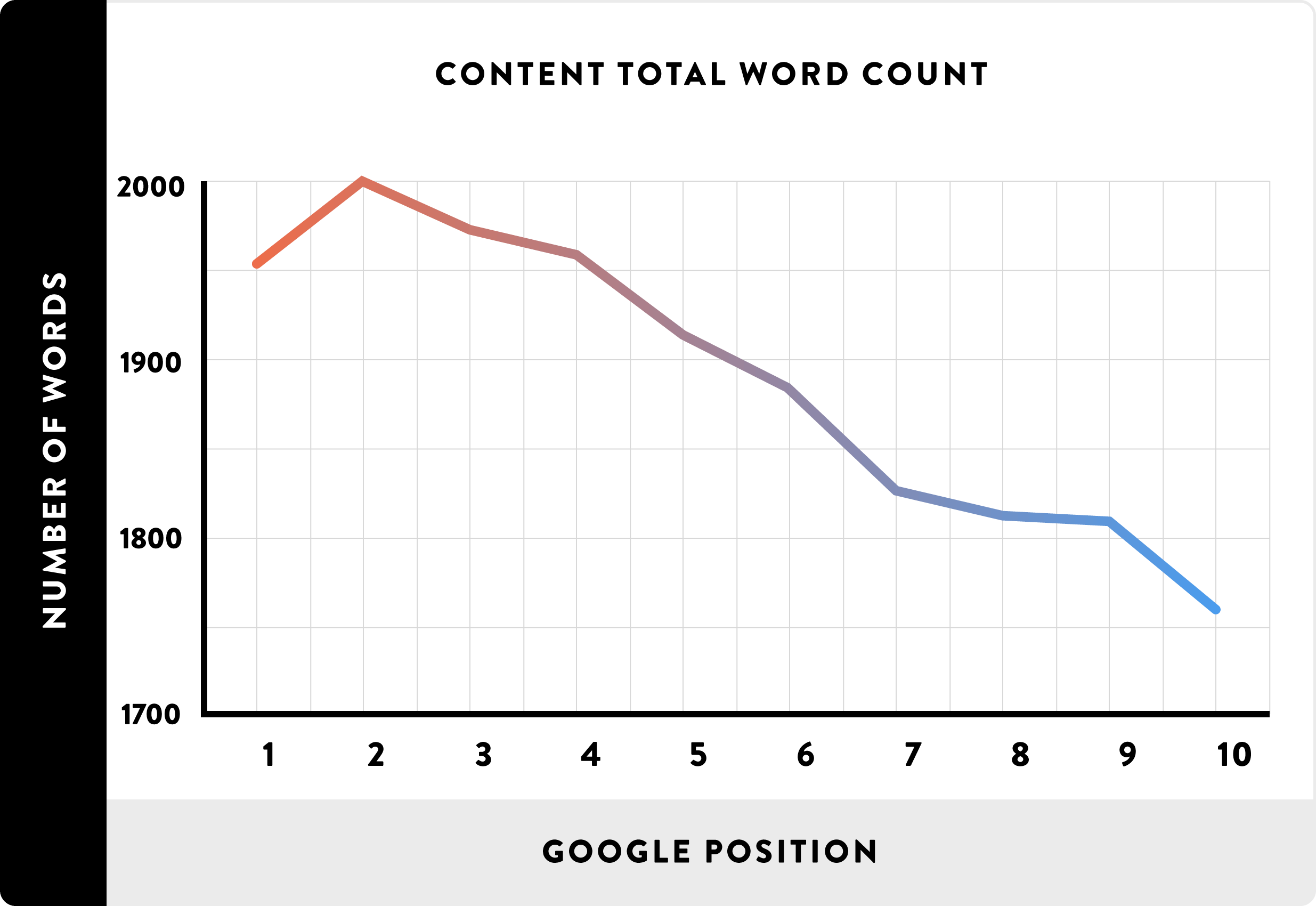 As you can see in that chart, there's a clear correlation between word count and search engine rankings.
To be clear:
I'm not saying that you should write 3,000 words of fluff.
Instead, your goal is to cover an entire topic on one page.
(And it usually requires a lot of words to do that.)
For example…
Some time ago I decided to write a post about Mobile SEO.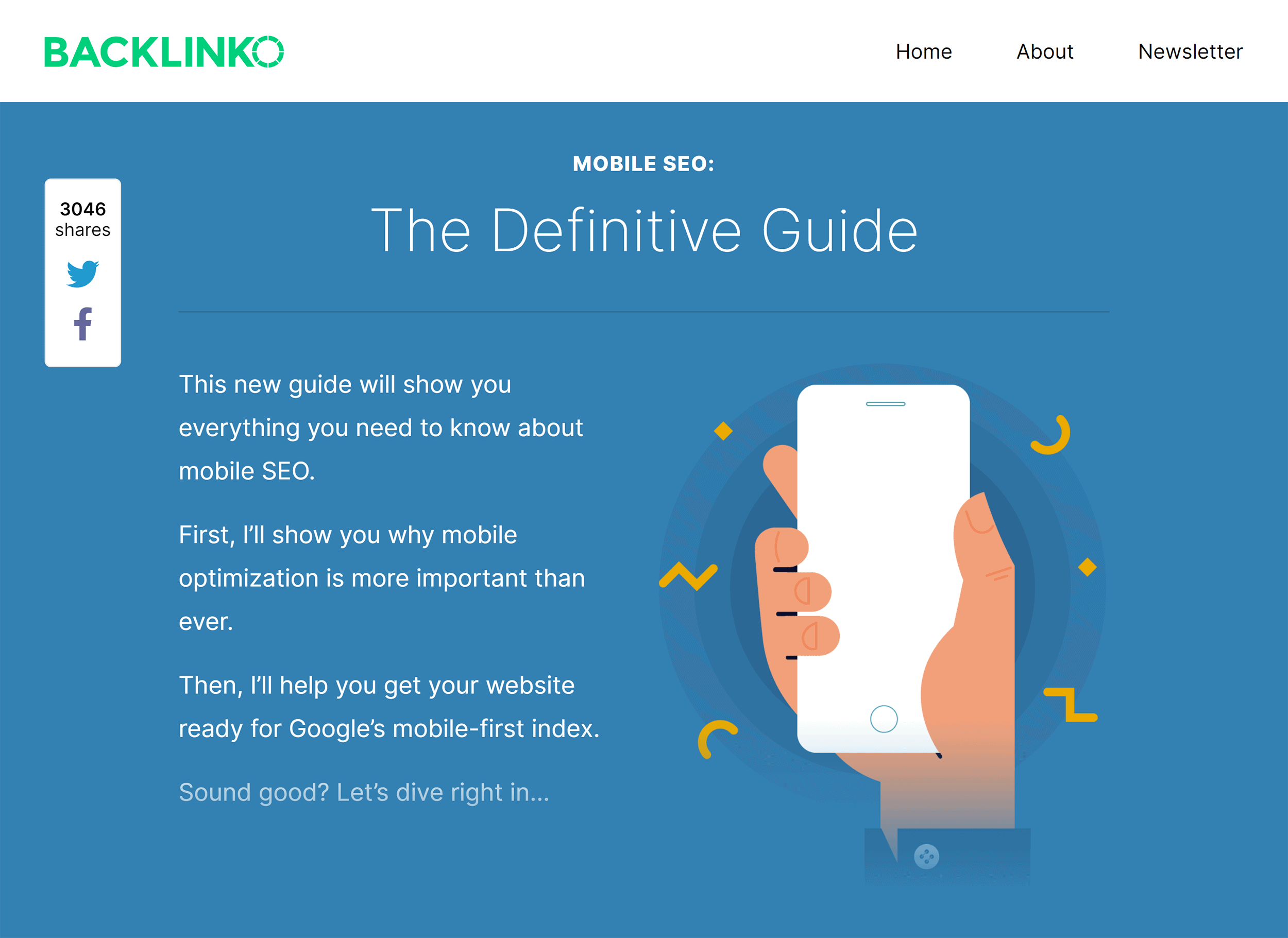 Instead of a post like "5 tips for optimizing your site for mobile devices", I wrote a complete guide: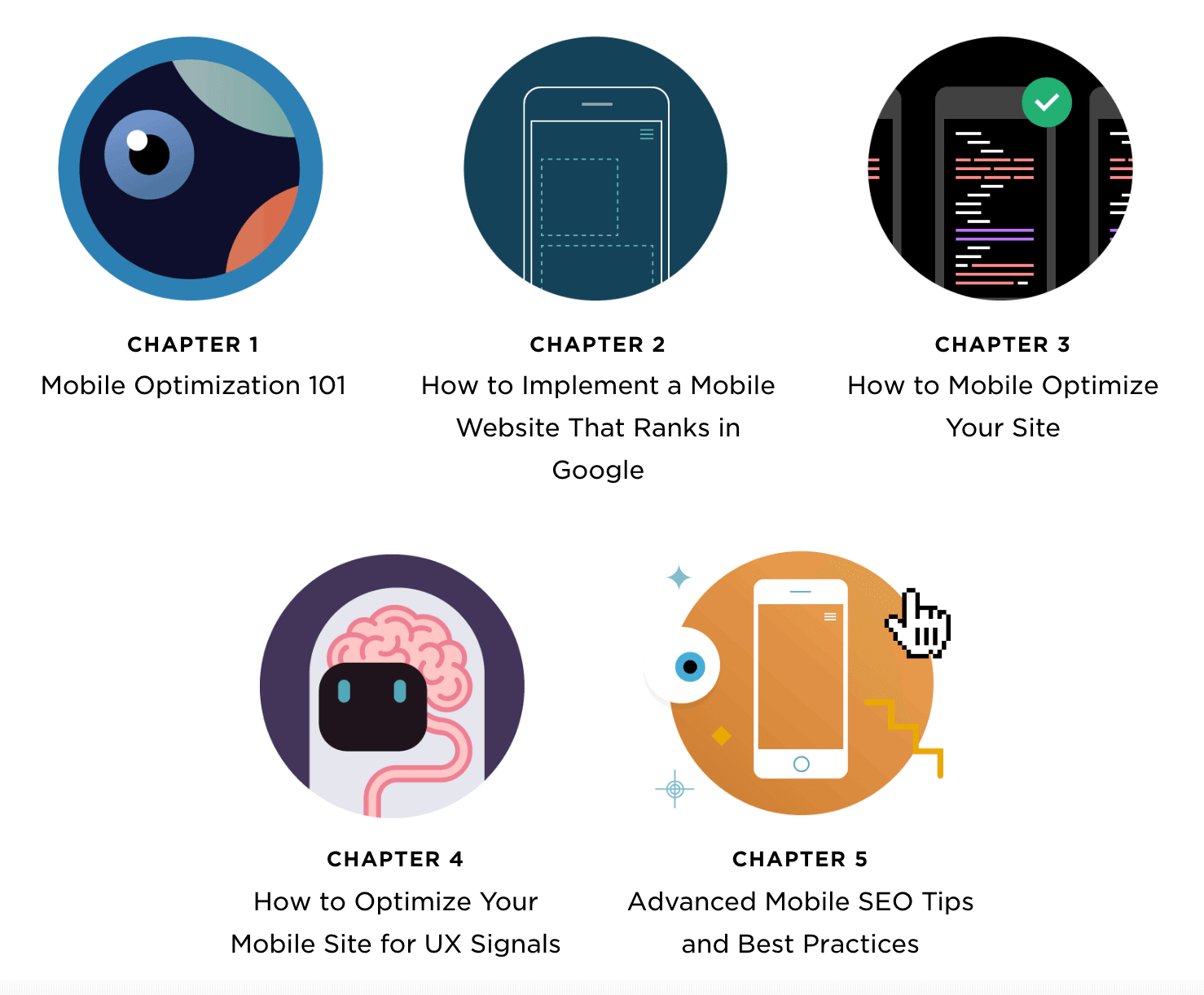 And because my content covers EVERYTHING there is to know about mobile search engine optimization, it ranks in the top 3 of Google for my target keyword: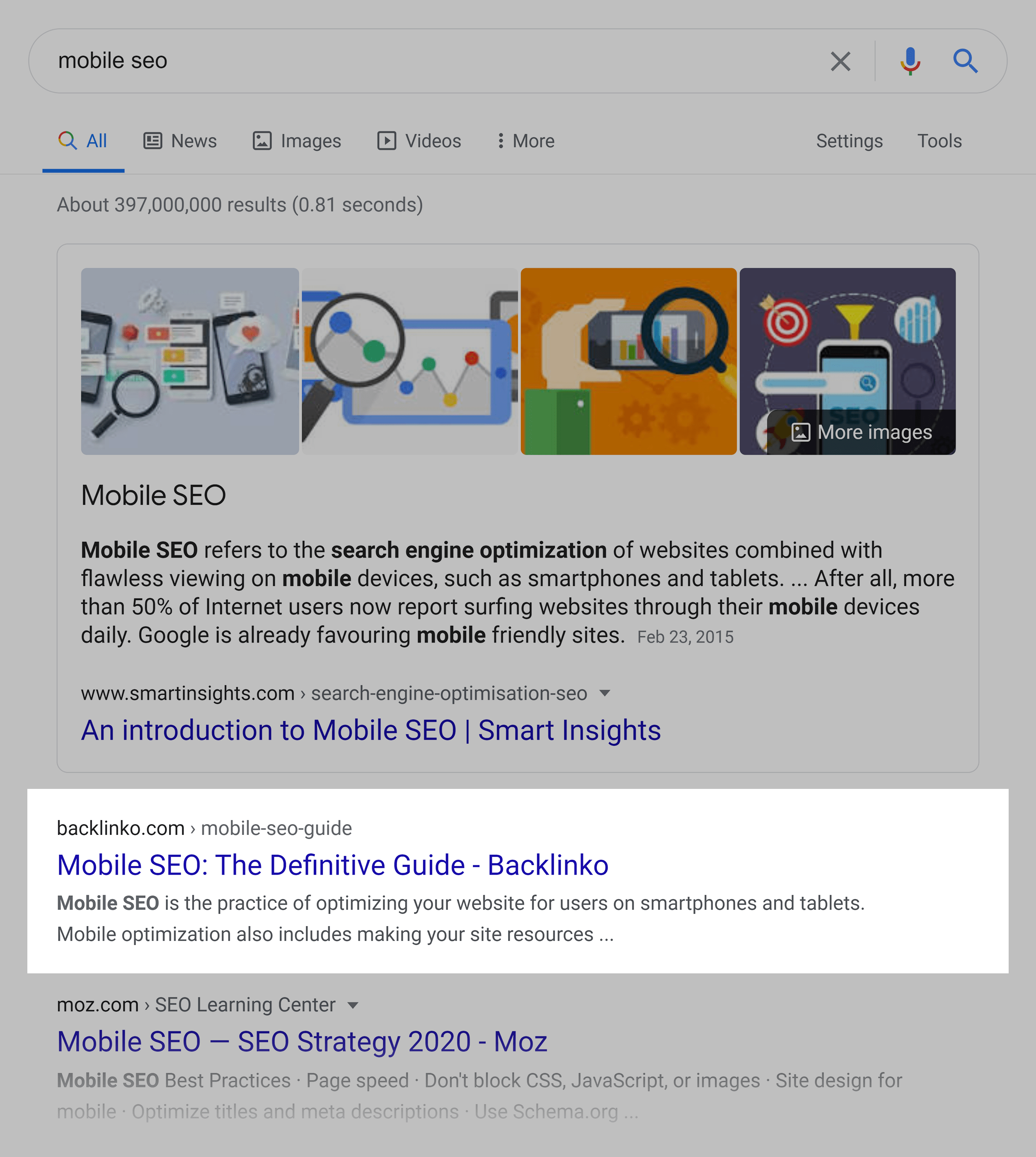 2. Create Visual Content
There's no doubt about it:
Visual content is CRUSHING it right now.
(Especially when it comes to getting social media shares and backlinks.)
For example, Mike Bonadio runs a digital marketing agency in NYC.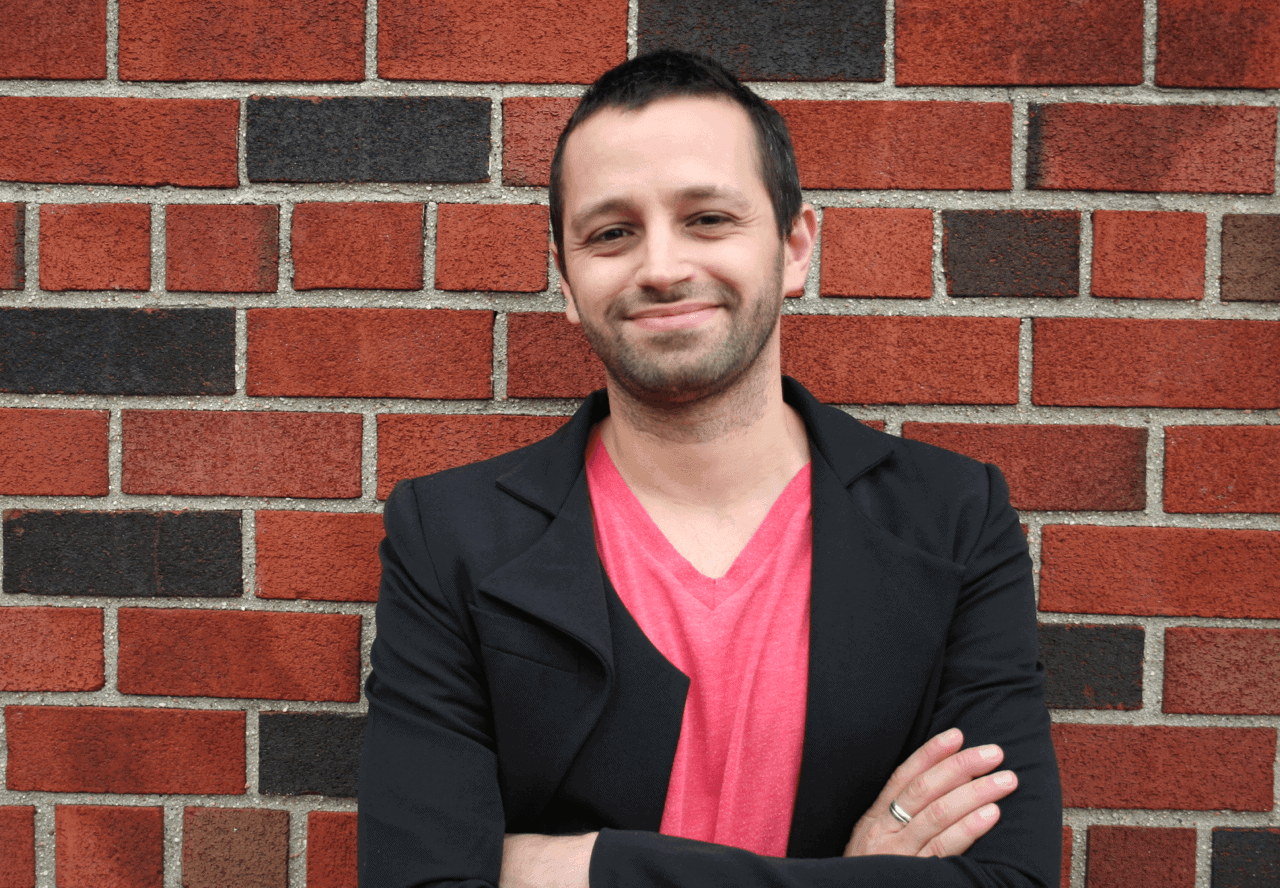 A few years ago one of his clients asked him to improve their SEO.
The problem was:
His client was in one of the most boring industries imaginable: pest control.
Which meant traditional content formats (like blog posts) were out.
Instead, Mike decided to create a piece of visual content: DIY Pest Control for the Savvy Gardener.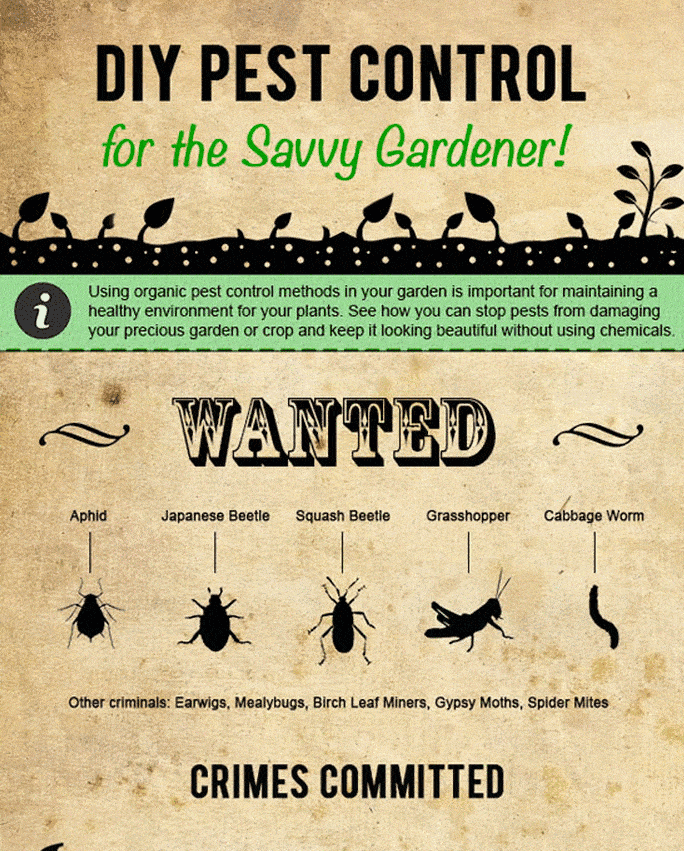 How did this content do?
The infographic he created for his client generated over 4,000 social shares:

An influx of backlinks from 28 different domains.

As you might expect, these links and shares boosted his client's search engine traffic: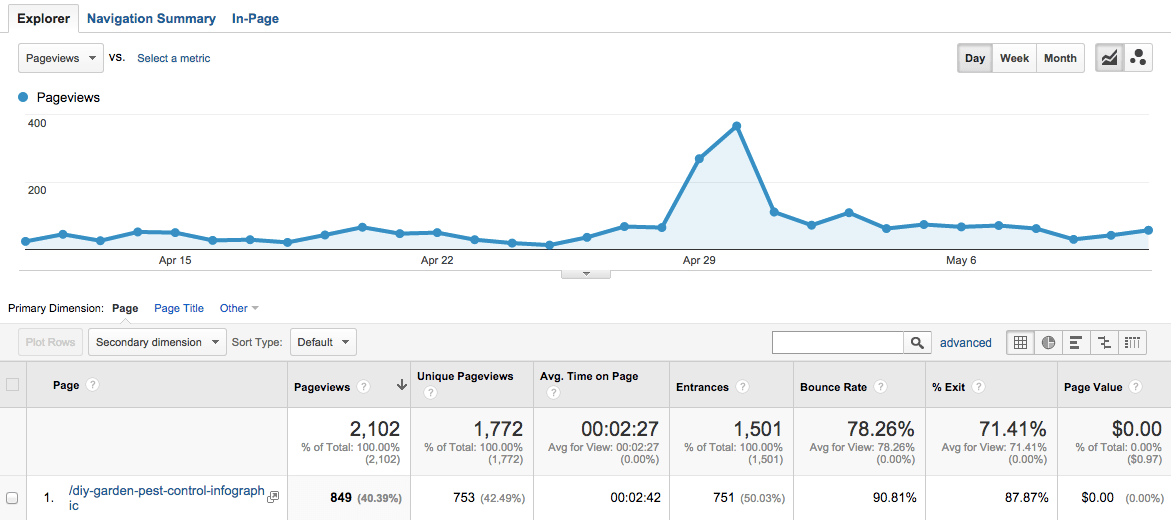 3. Publish "Authoritative" Content
BuzzSumo recently analyzed 100 milion articles.
And they discovered two interesting things:
First, most content gets "zero" links or social shares.
Second, "authoritative" content is GREAT for getting links.
So:
What is "authoritative" content?
It's content that:
Is written by a legit expert
Isn't regurgitated info
Brings something completely new to the table
Let me illustrate this with an example…
In 2019. I realized that the voice search was growing fast.
But when I read articles about voice search, they all repeated the same info.
So I decided to create a piece of authoritative content on voice search SEO.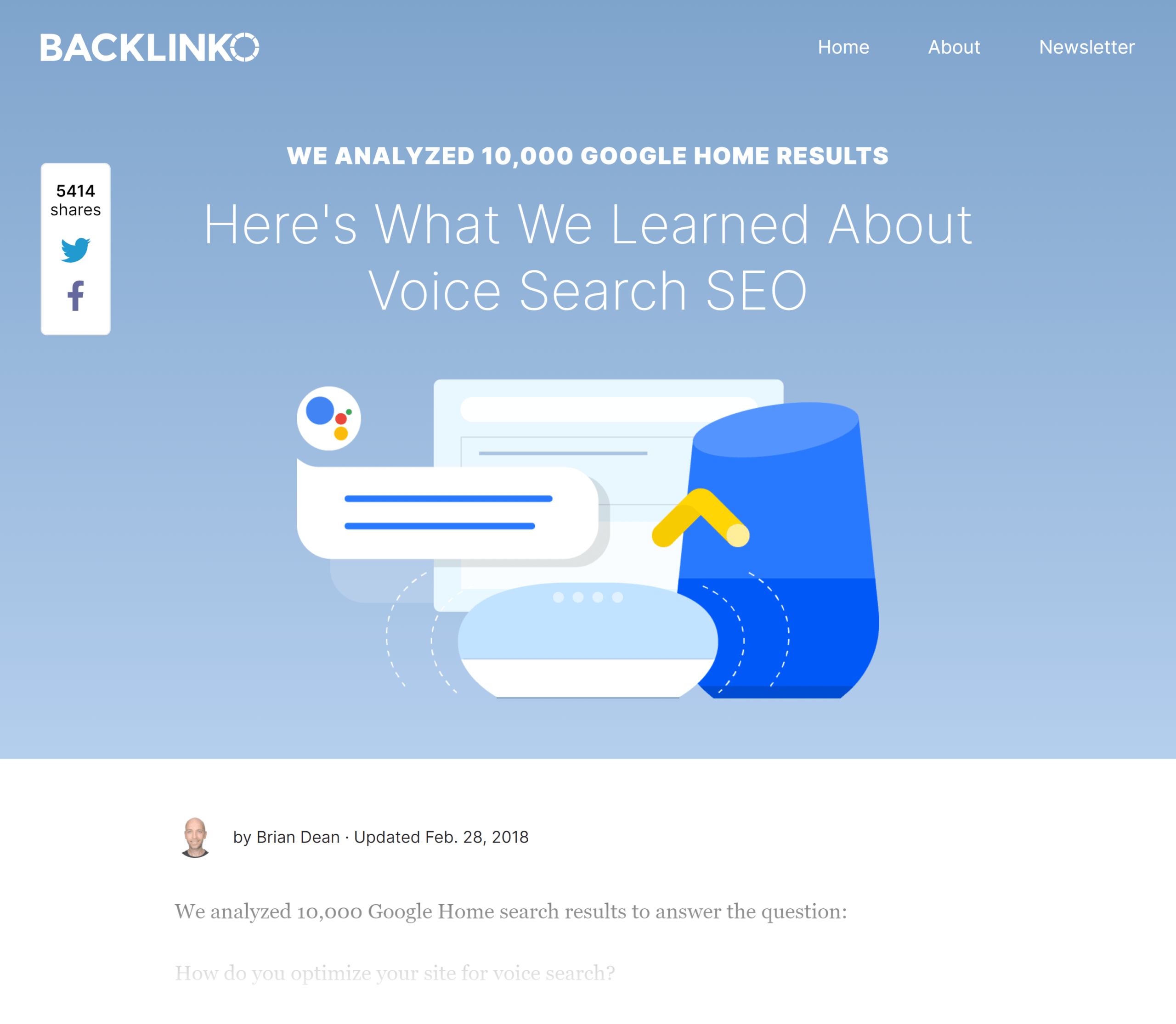 And because that content contained so much original stuff (and was written by an authority in the field), it generated 2.47K backlinks so far:

And ton of traffic: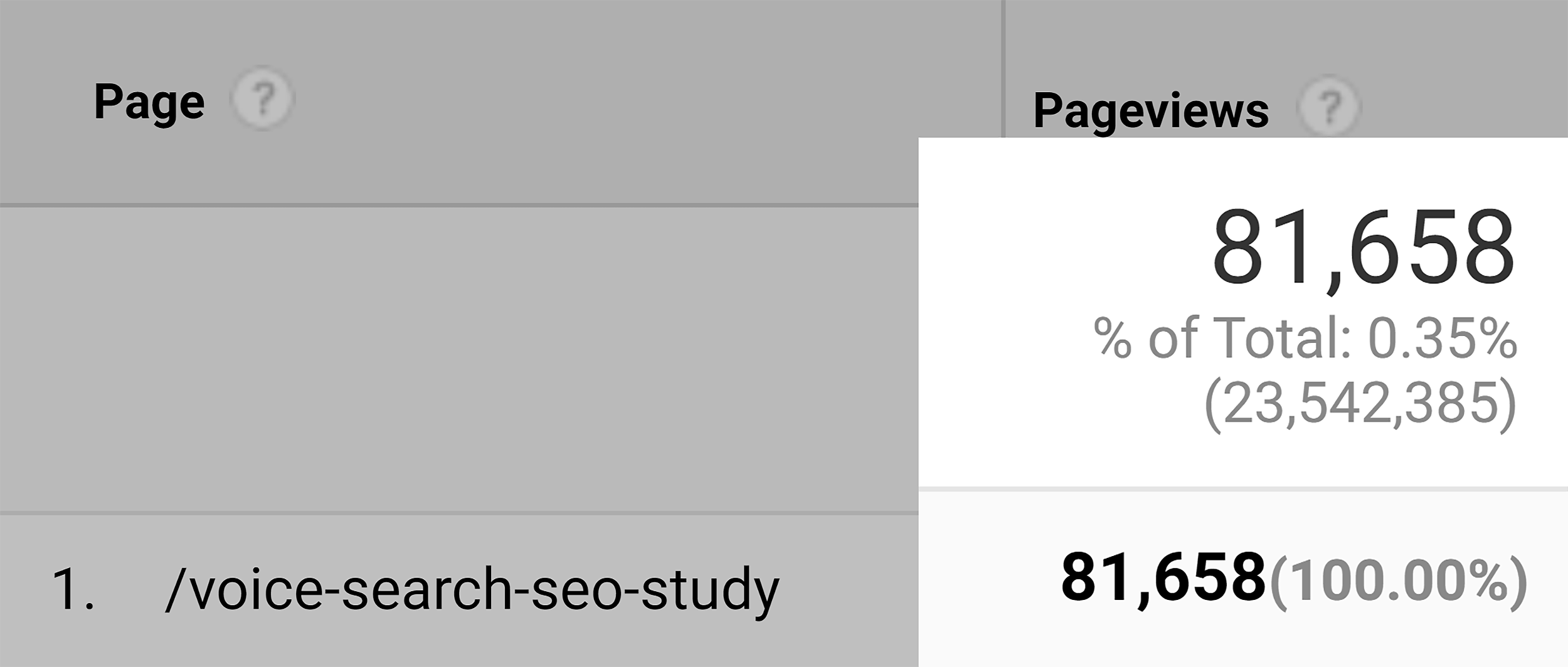 Step #3: On-Site Optimization
Now that you've created a piece of high-quality content, it's time for the next phase of your SEO campaign: optimizing content.
As you probably know, SEO has changed A LOT over the last few years.
And in this step I'll show you exactly how to optimize your site the right way.
1. Short, Keyword-Rich URLs
When it comes to on-page SEO, most people underestimate their URLs.
But as it turns out, your URLs are REALLY important.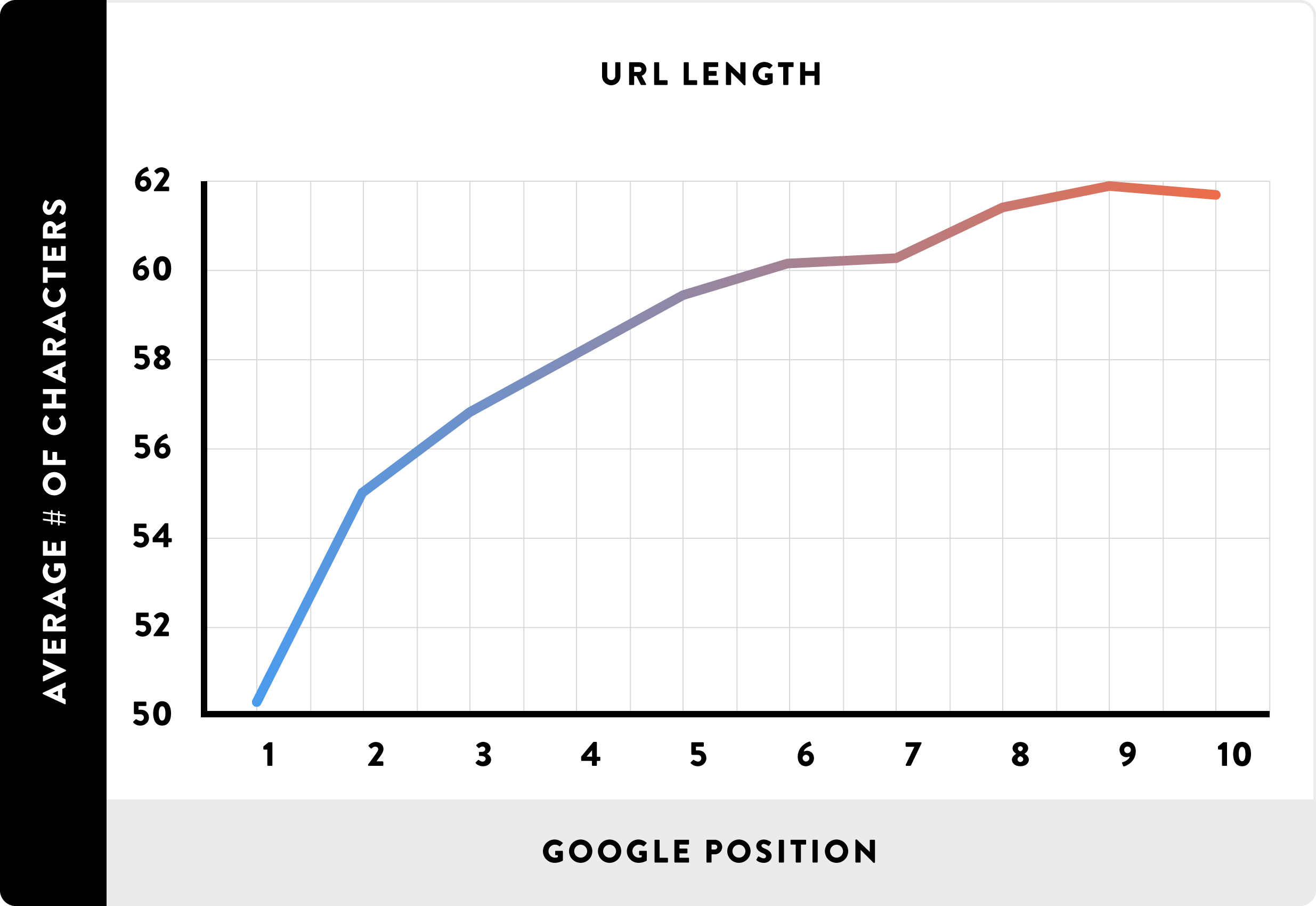 Specifically, you want your URLS to be short and keyword-rich.
For example, take this post from my site about SEO copywriting.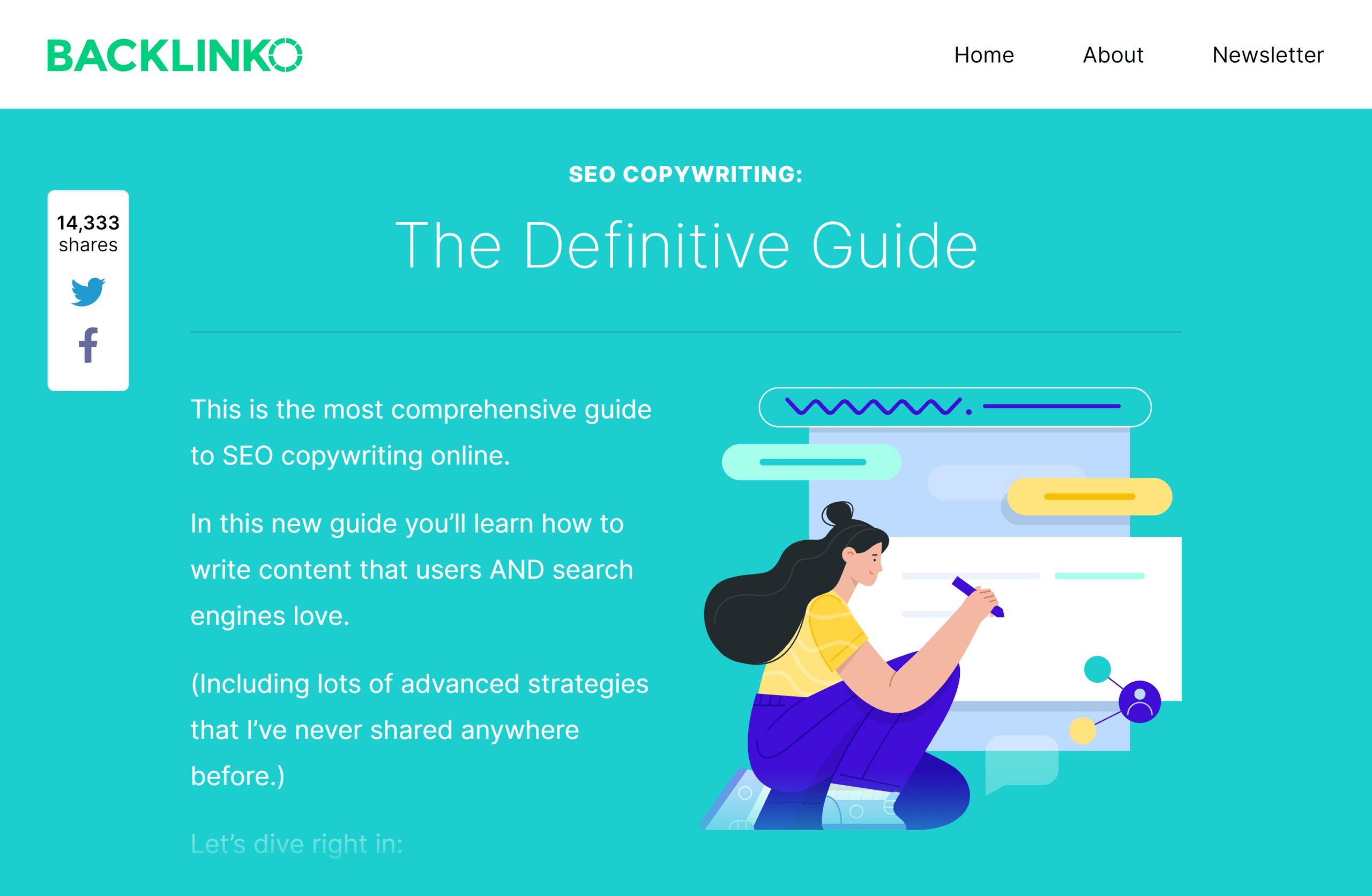 As you can see, the URL is only two words… and contains my main keyword.

2. "Frontload" Your Target Keyword
Whenever possible, put your keyword at the beginning of your title tag.
(Why? Search engines put more weight on terms that show up early on in your meta title.)
Going back to my SEO copywriting post, you can see that I include that keyword early on in my title tag:

(In fact, my title tag starts off with that term.)
3. Use Keyword in First 150 Words
Next, use your target keyword in the first 150 words of your content.
Why?
When Google sees a keyword early in your page's HTML, it lets them know that term is important.
For example, you can see that I use my target keyword within the first 20 words of this post: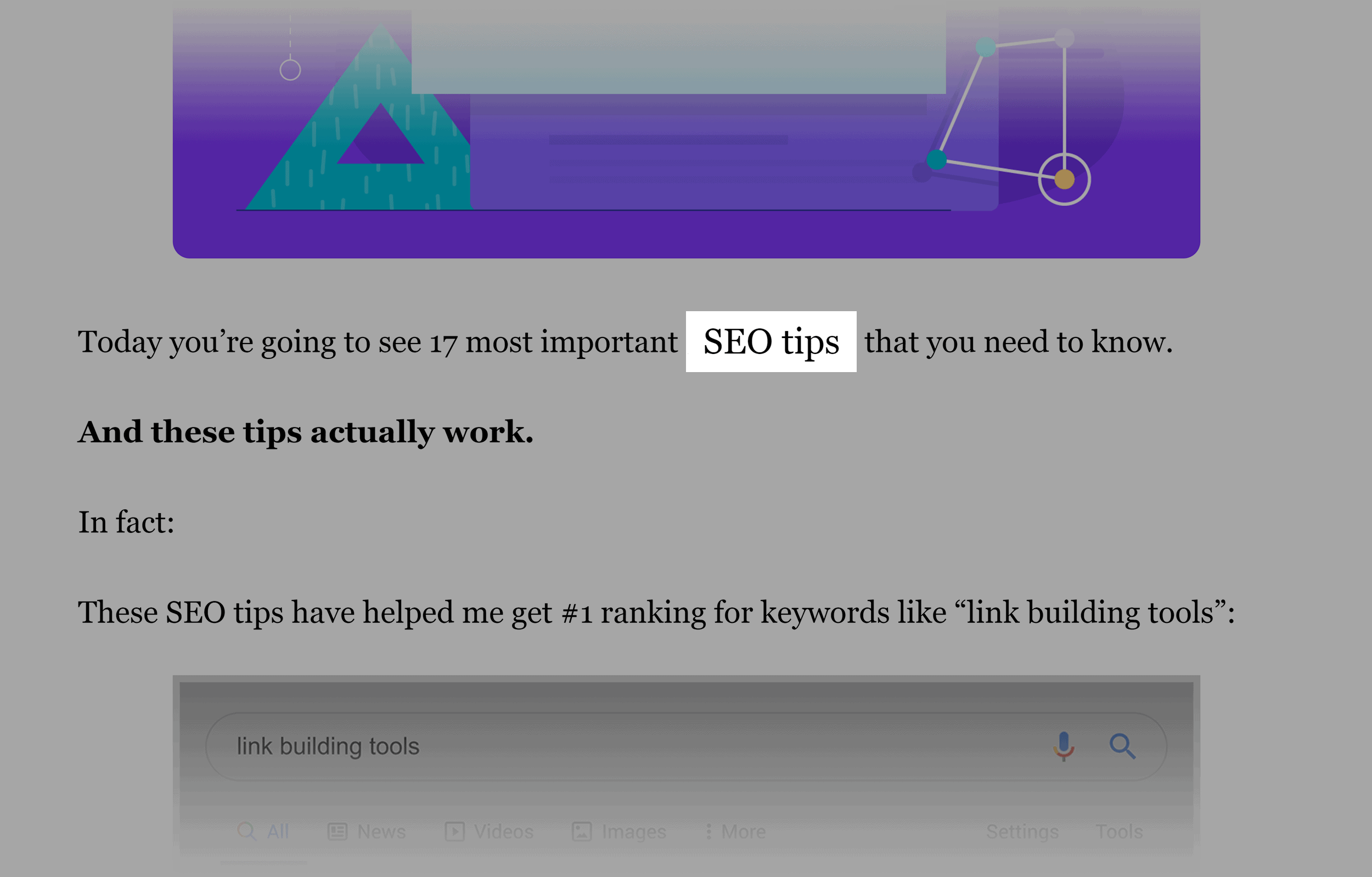 4. Internal Link
Now it's time to use internal linking.
Specifically, you want to:
Link FROM your new post TO other pages on your site
Link FROM other pages TO your new content
These internal links help Google find and index all of your pages. They also send link authority around your site, which helps all of your pages rank better.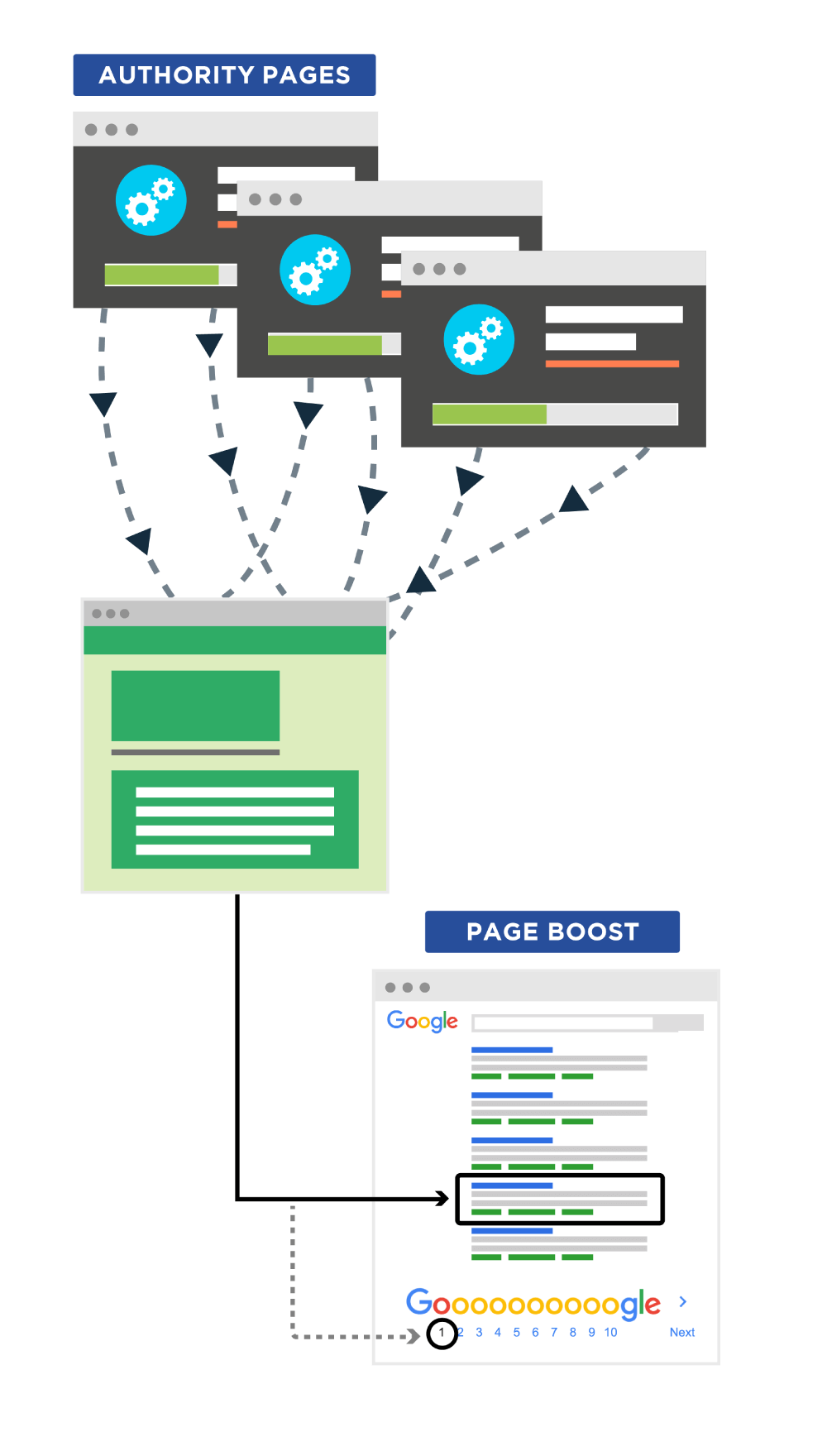 For example, let's look at this post from my site.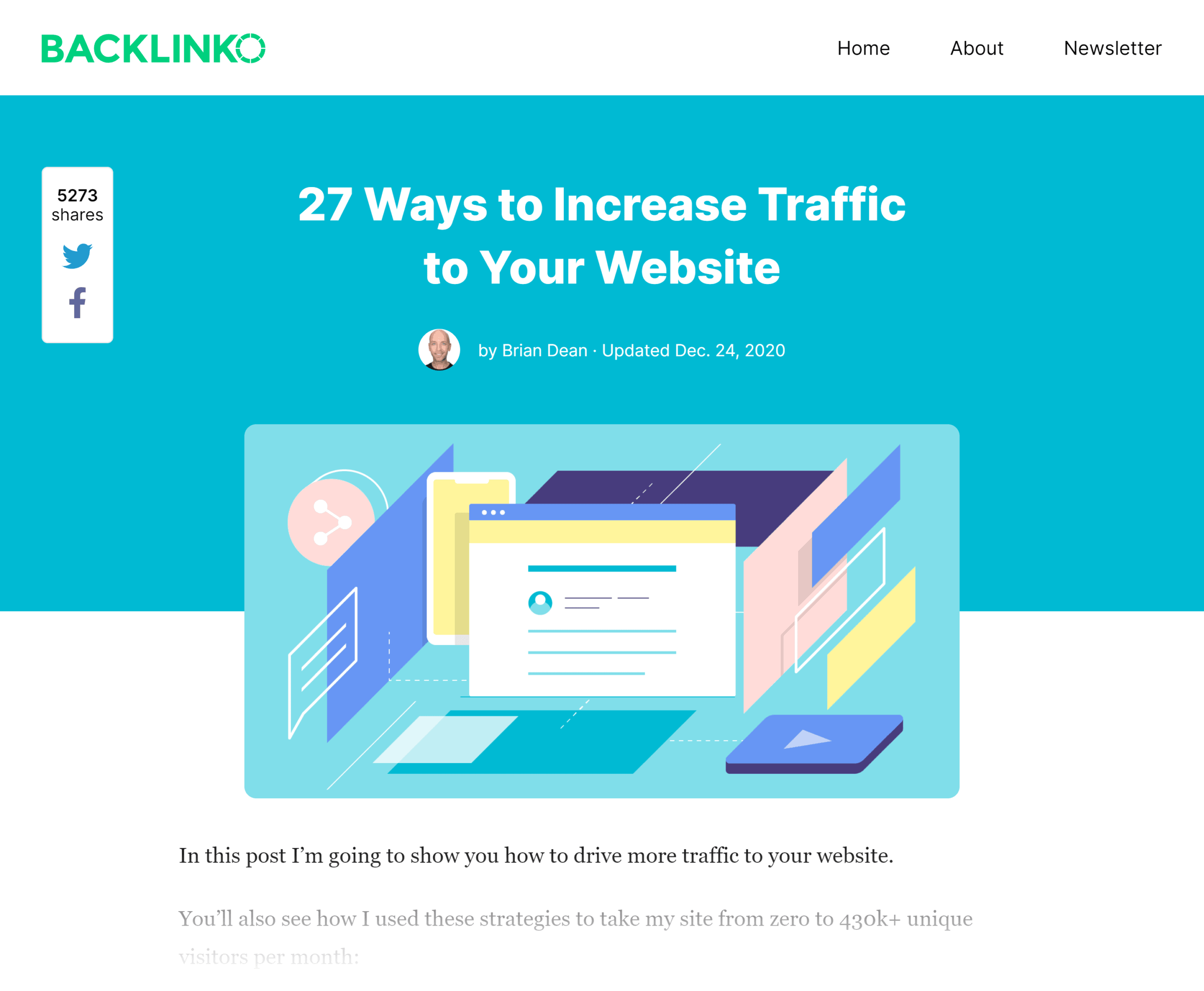 As you can see, I included internal links that point to other pages on my site: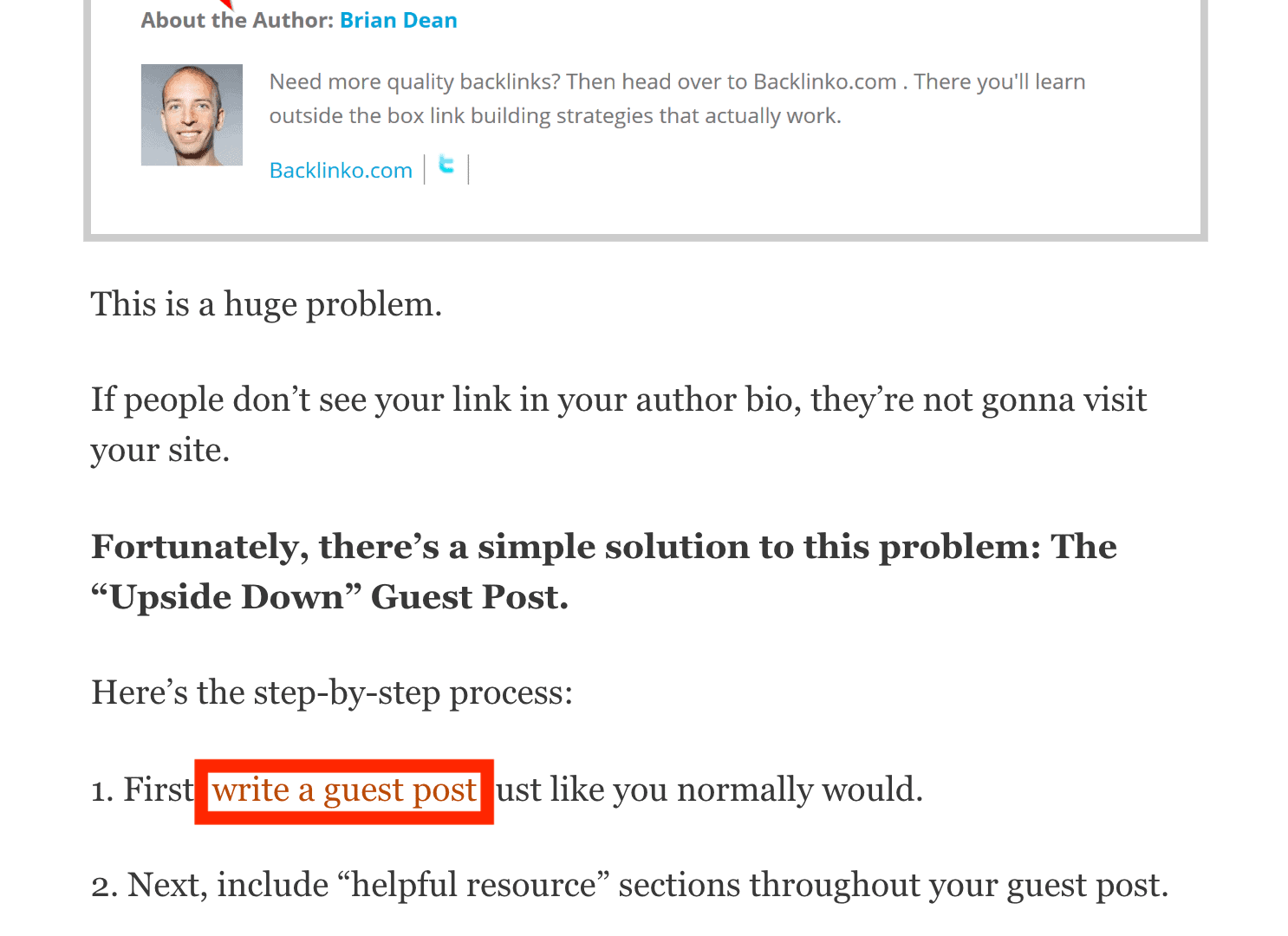 And I also link from other pages to that post: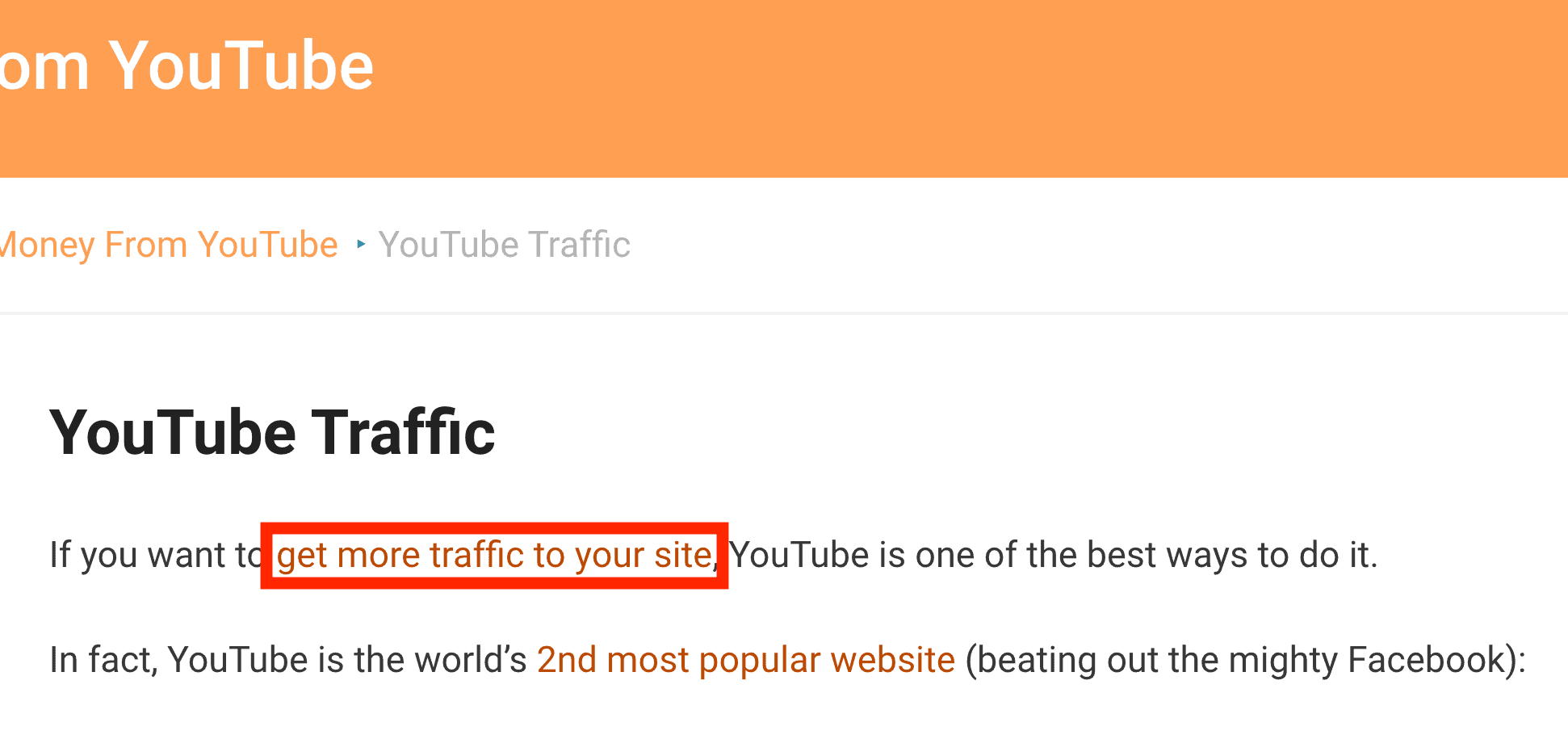 5. Sprinkle In Synonyms
Finally, include synonyms of your main keyword.
This helps give Google a deeper understanding of your content.
For example, let's look at my post: 21 Actionable SEO Techniques.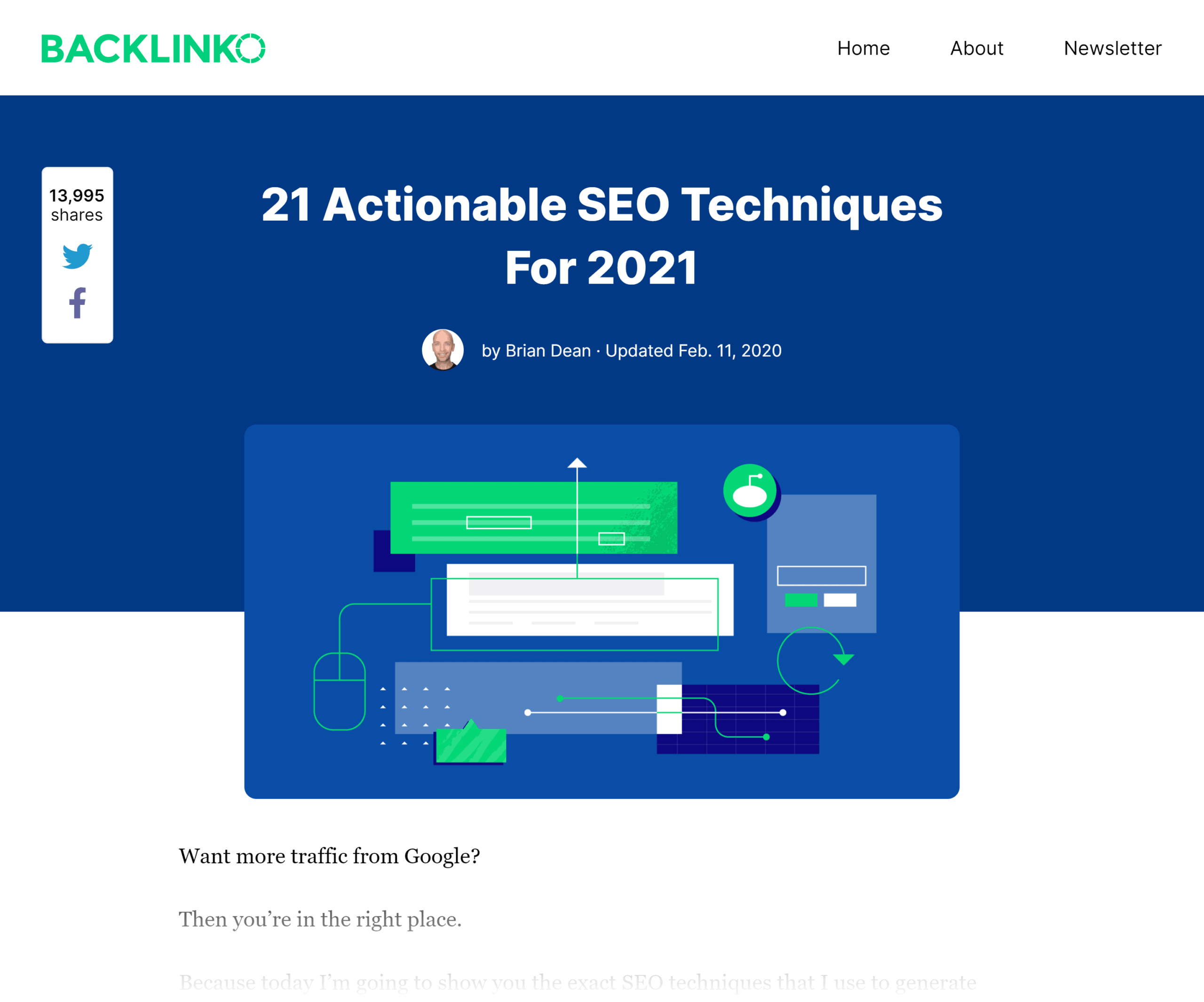 My target keyword for this page is "SEO Techniques".
So I made sure to optimize my content using the 4 tips I already showed you.
But I ALSO sprinkled in synonyms of "SEO Techniques", like "search engine optimization strategies"…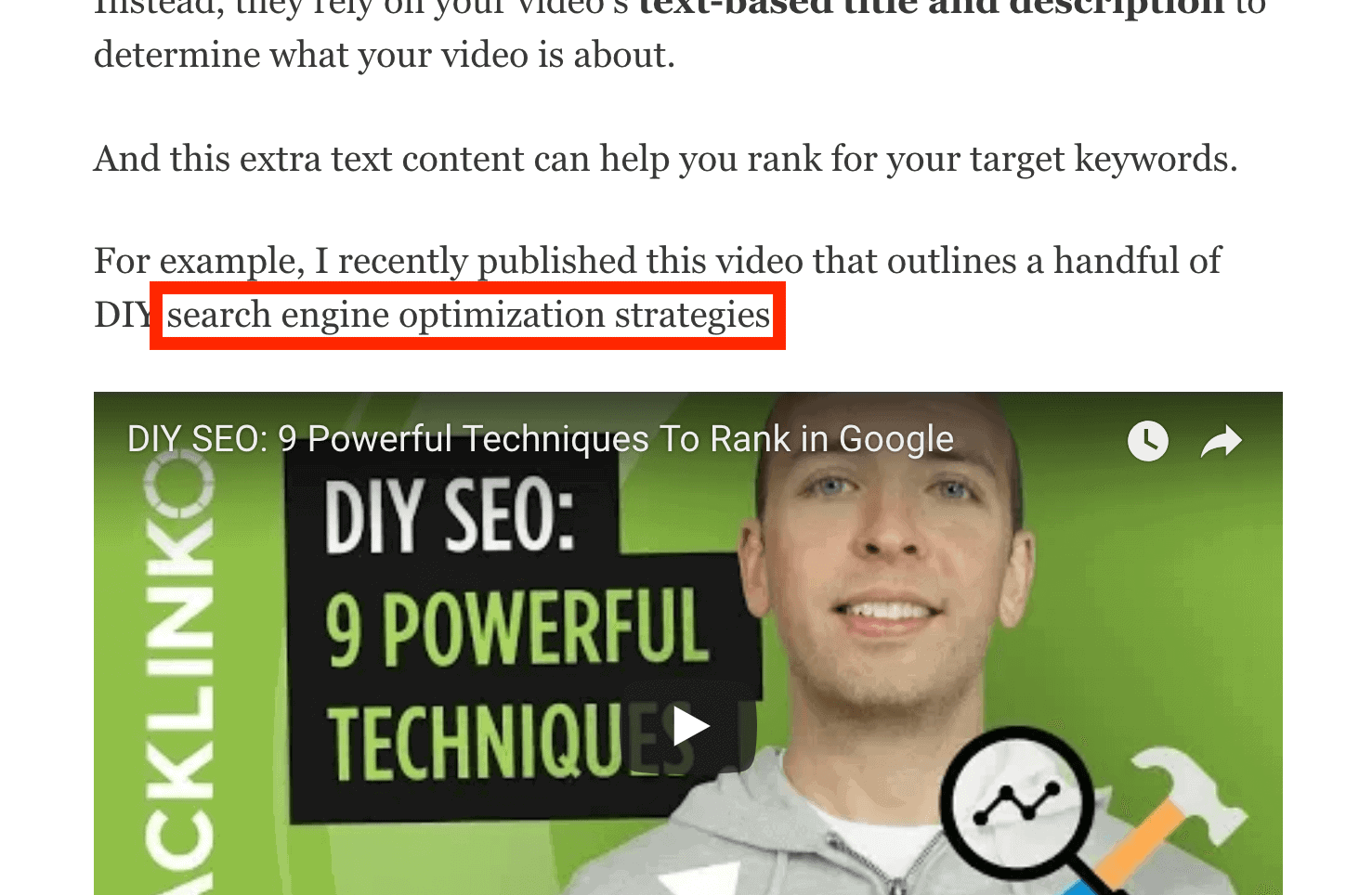 …and "SEO tips":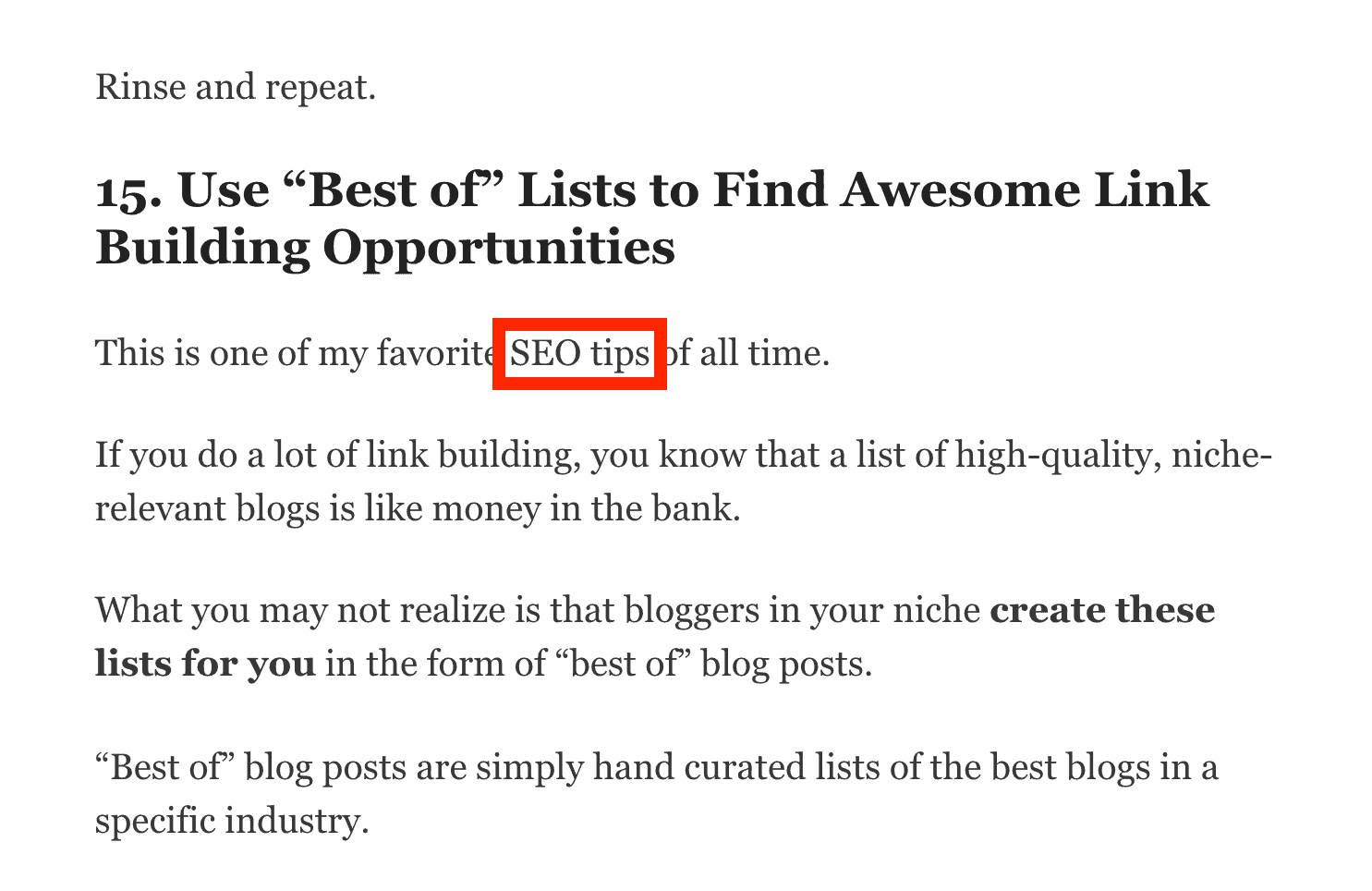 Step #4: Build Backlinks
No SEO campaign would be complete without link building.
That's because links are still a VERY important part of Google's algorithm.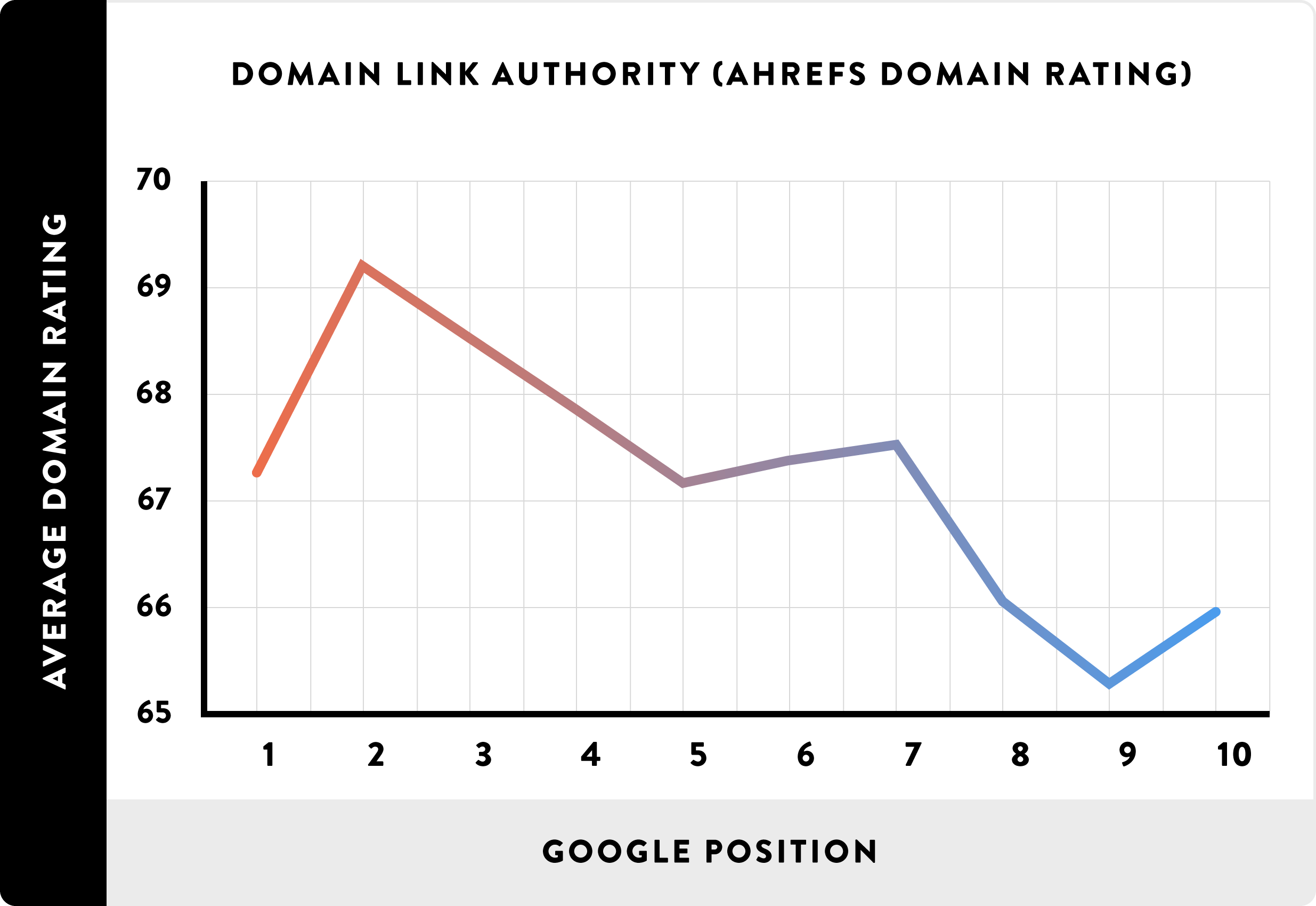 And in this step I'll show you how to build quality backlinks.
1. Email Outreach
If you're serious about link building, you need to use email outreach.
Because the truth is this:
If you cross your fingers and HOPE that people link to you, you're in for a world of pain.
(This is a lesson I had to learn the hard way.)
But when you promote your content to people that have the power to share it, you can get legit links from authority sites.
For example…
Remember Mike Bonadio, the guy with the pest control client that I talked about earlier?
Well, Mike didn't just publish his infographic and hope for the best.
Instead, he actively promoted it with email outreach: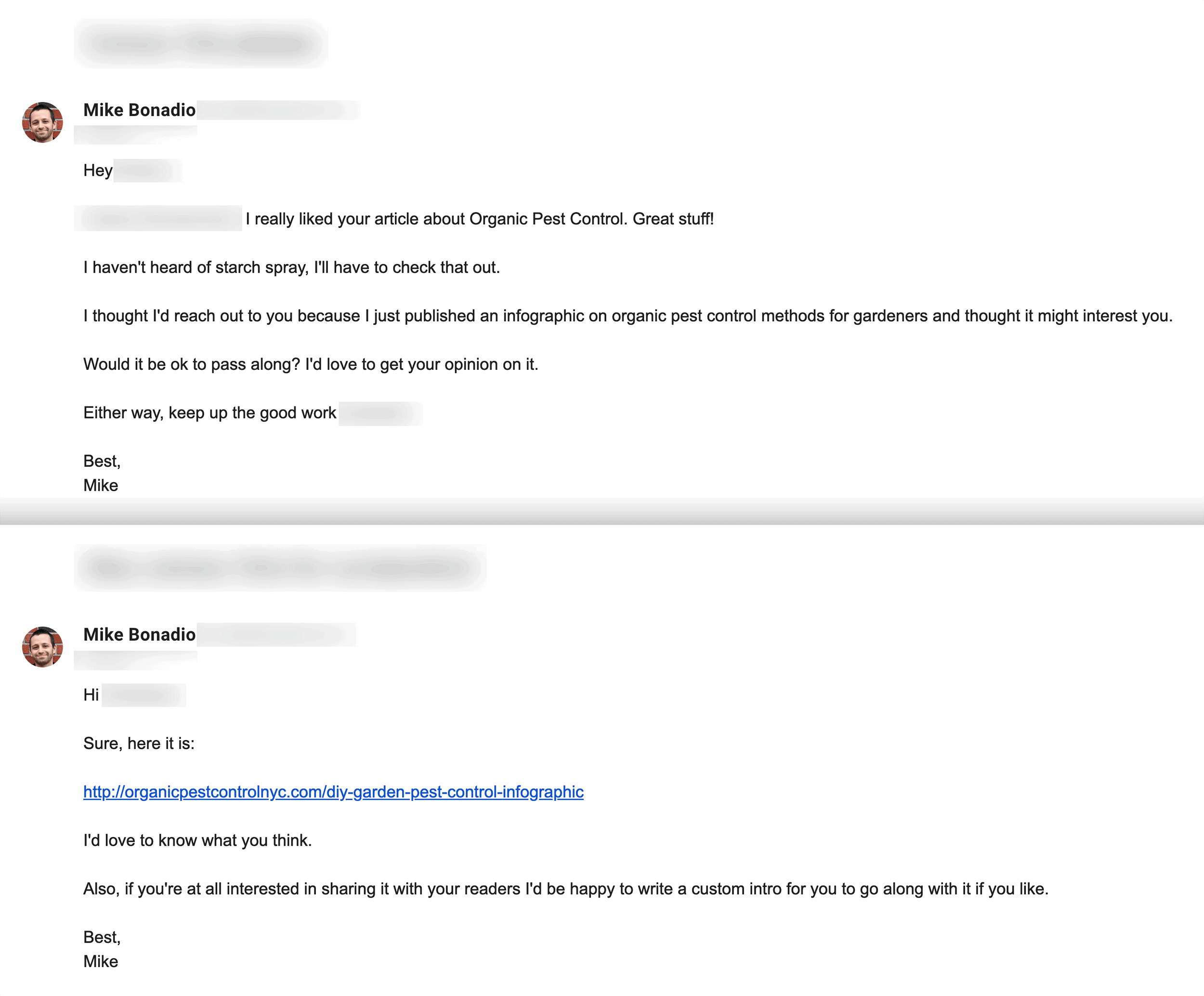 Because Mike wasn't pushy or spammy, his campaign landed him backlinks from Lifehacker…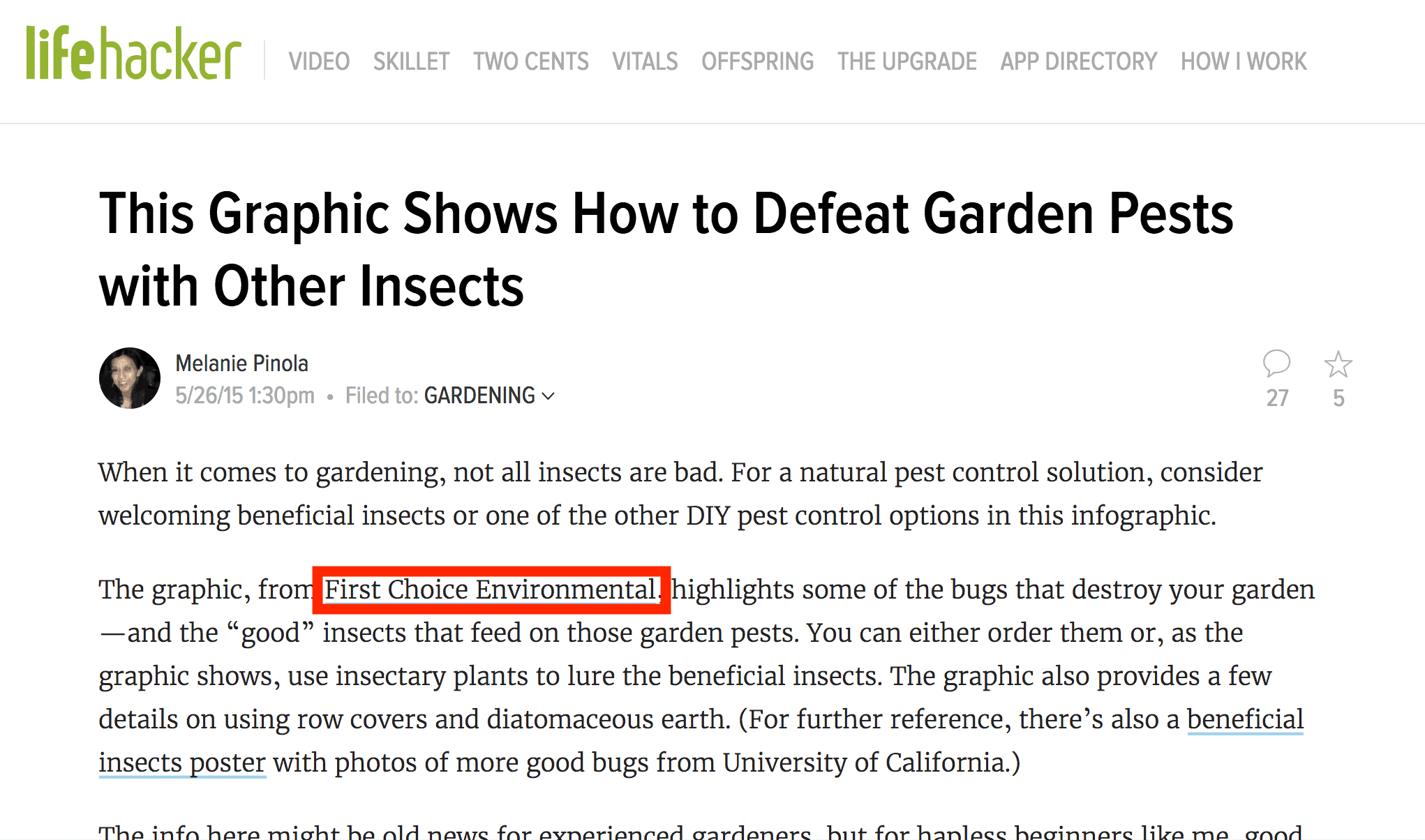 …and a popular newspaper website in Maine called The Bangor Daily News: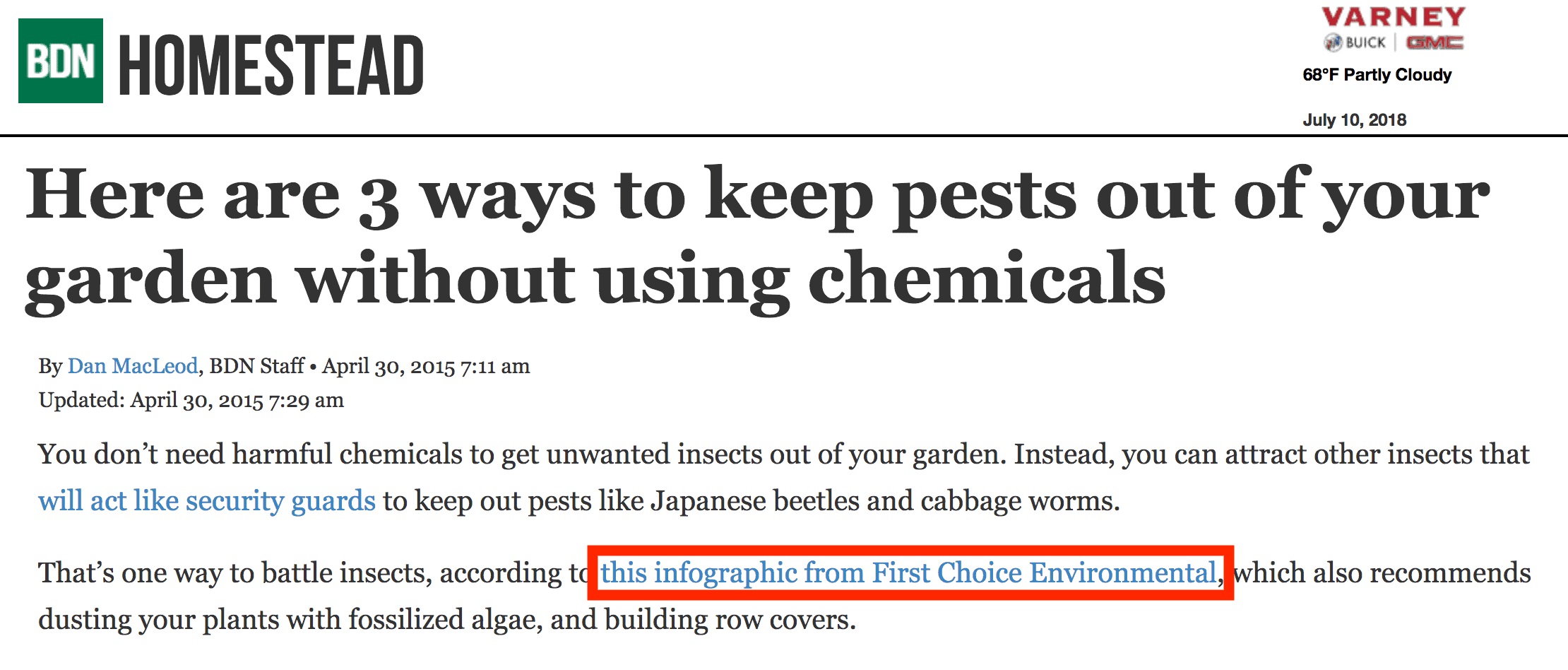 Pretty cool.
2. Guest Posting
I'll be honest with you:
Guest posting doesn't work as well as it used to.
That said, it's still a solid link building strategy.
(When done right.)
Specifically, to get the most out of guest blogging, follow these 2 simple rules:
Rule #1: Don't use exact match anchor text.
Google doesn't want your guest post links to use exact match anchor text, like this:

Instead, use branded anchor text, like this:

Rule #2: Post on related sites.
If your site is about coffee, don't guest post on a site about digital marketing.
(Even if you can find a way to "make it work".)
Why? Guest posting on unrelated sites can get your site penalized.
For example, my site is about SEO.
So I make sure to only guest post on sites that are about SEO or closely-related topics like social media, blogging, and content marketing.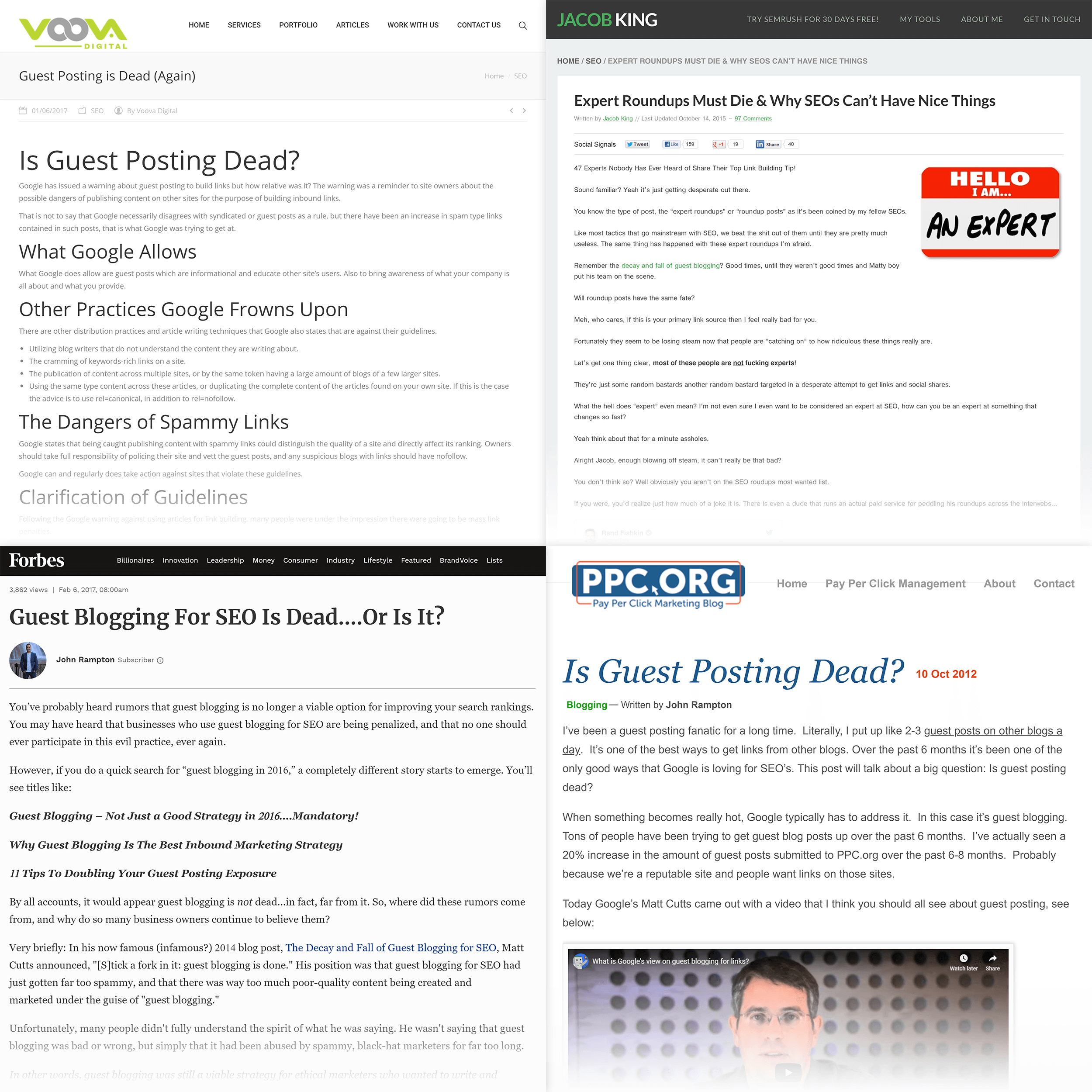 3. Copy Your Competitor's Links (Reverse Engineering)
Reverse engineering is a tried-and-true link building strategy.
All you need to do is use a tool like Ahrefs, Majestic or Moz Link Explorer to find a competitor's inbound links.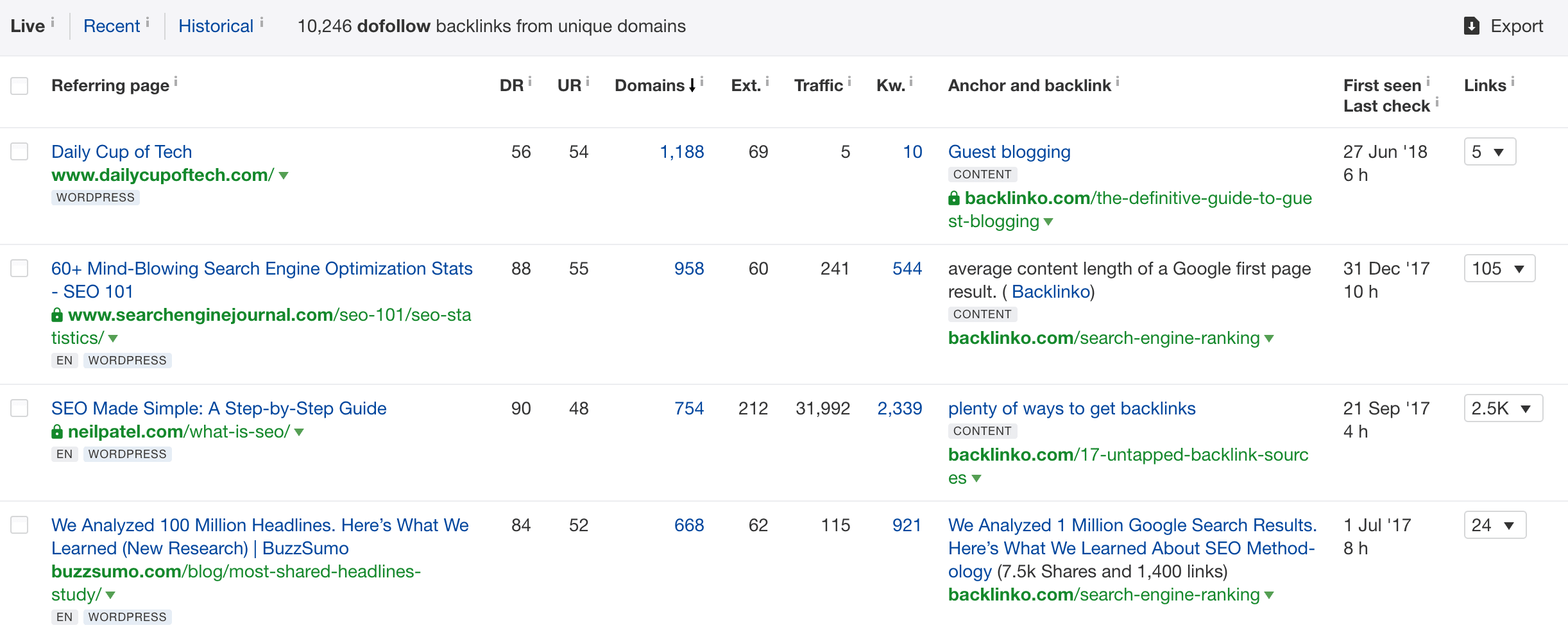 For example, my site has a link from this page.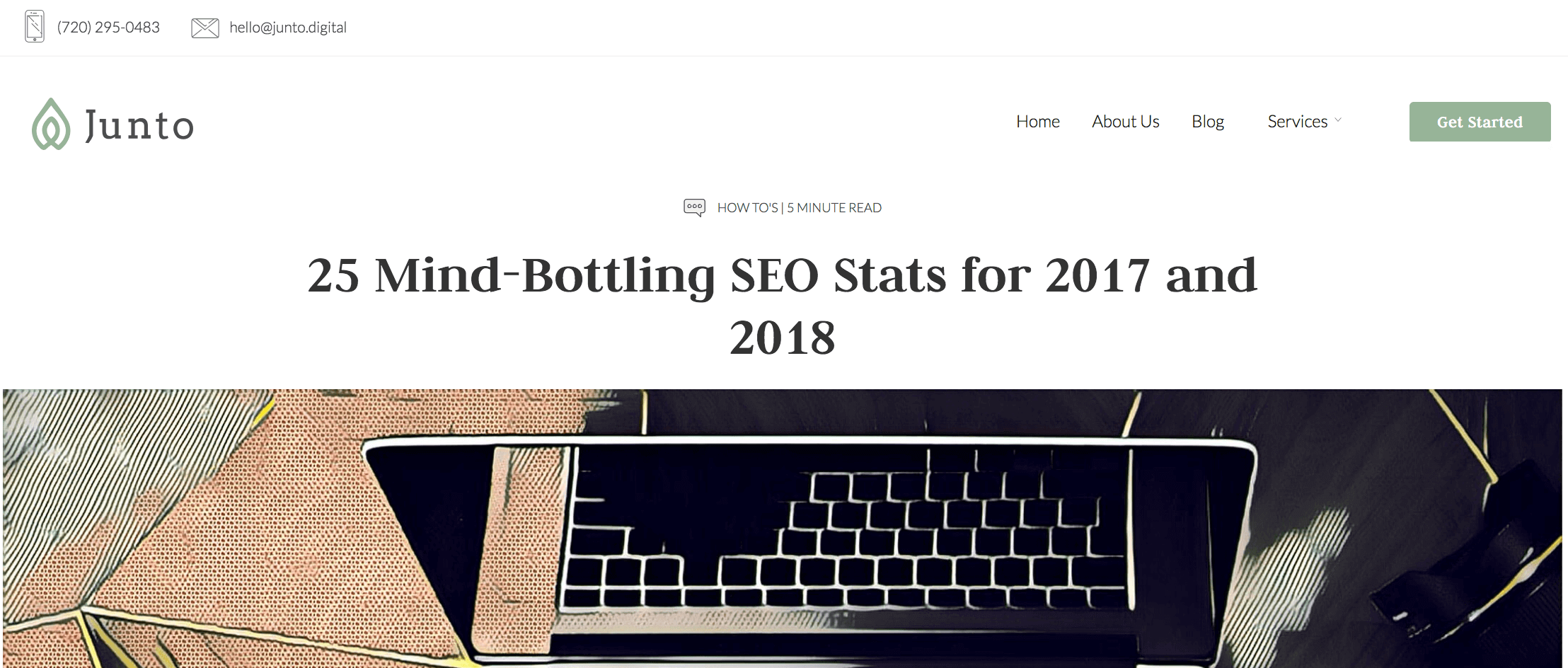 And let's say that you're one of my competitors.
Do you have an SEO stat on your site worthy of this list? Could you find one?
If so, you'd have a good chance of getting a link from that page too.
Step #5: Track Results
Your last step is to see how your SEO campaign performed.
To do that, we're going to use two excellent (free) SEO tools: Google Analytics and the Google Search Console.
Let's dive right in.
1. Track Organic Traffic With Google Analytics
A lot of people ask me:
"Brian, how do you know if SEO is working or not?"
My answer? Check your organic traffic in Google Analytics.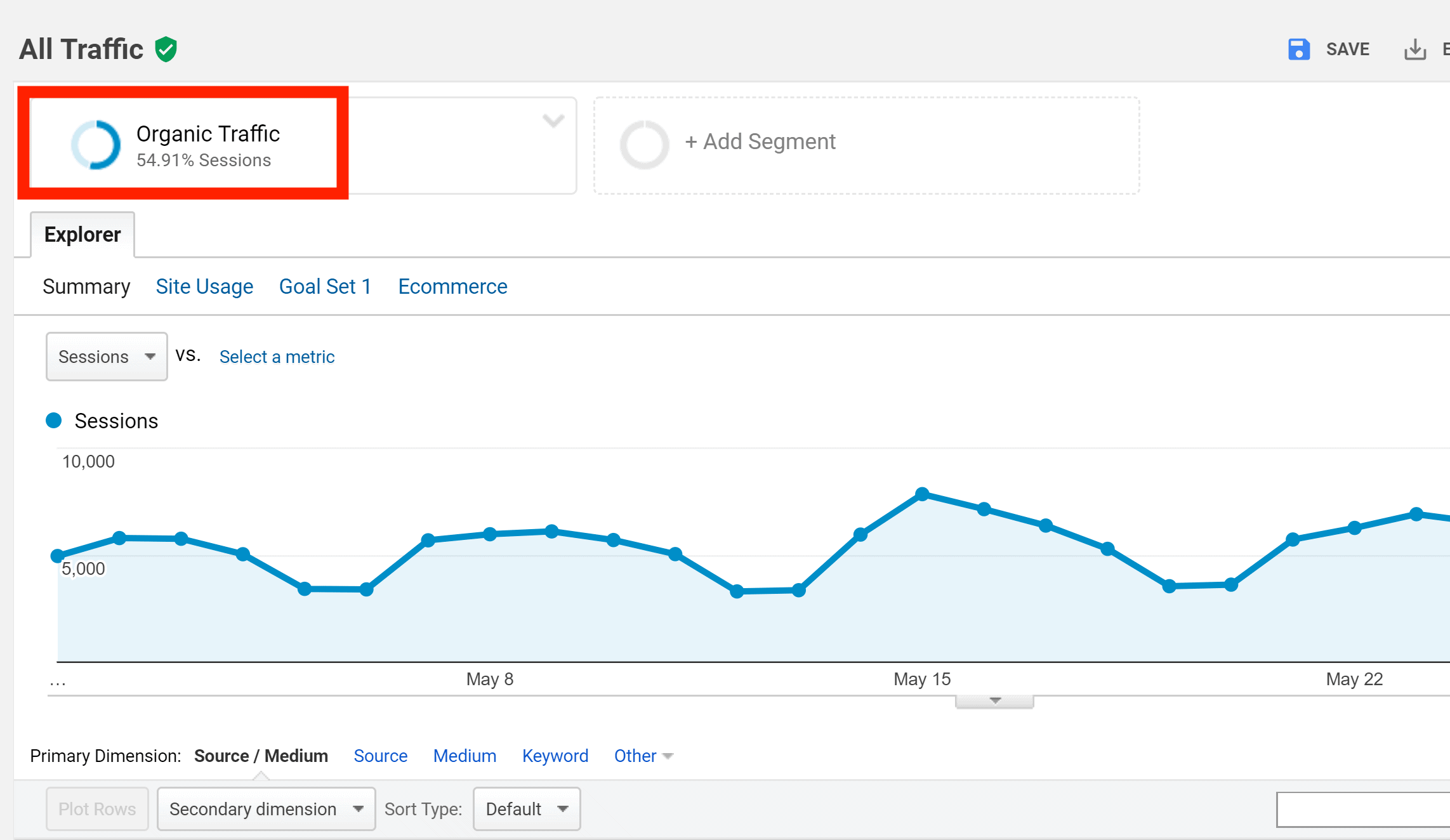 If it went up, then you're on the right track.
If it went down? Then you probably want to change your approach.
(Note: SEO results don't happen overnight. Depending on the niche, it can take weeks or months to see changes kick in. That said, if you followed the steps above, you should see SOME positive movement within 4-6 weeks.)
And if you want to dig deeper…
2. Track Keyword Rankings With The Google Search Console
Google Analytics gives you a high-level overview of how your search engine traffic changes over time.
But if you want to dig deeper, check out the Google Search Console.
Just like with Google Analytics, the Google Search Console tells you how many people came to your site from Google: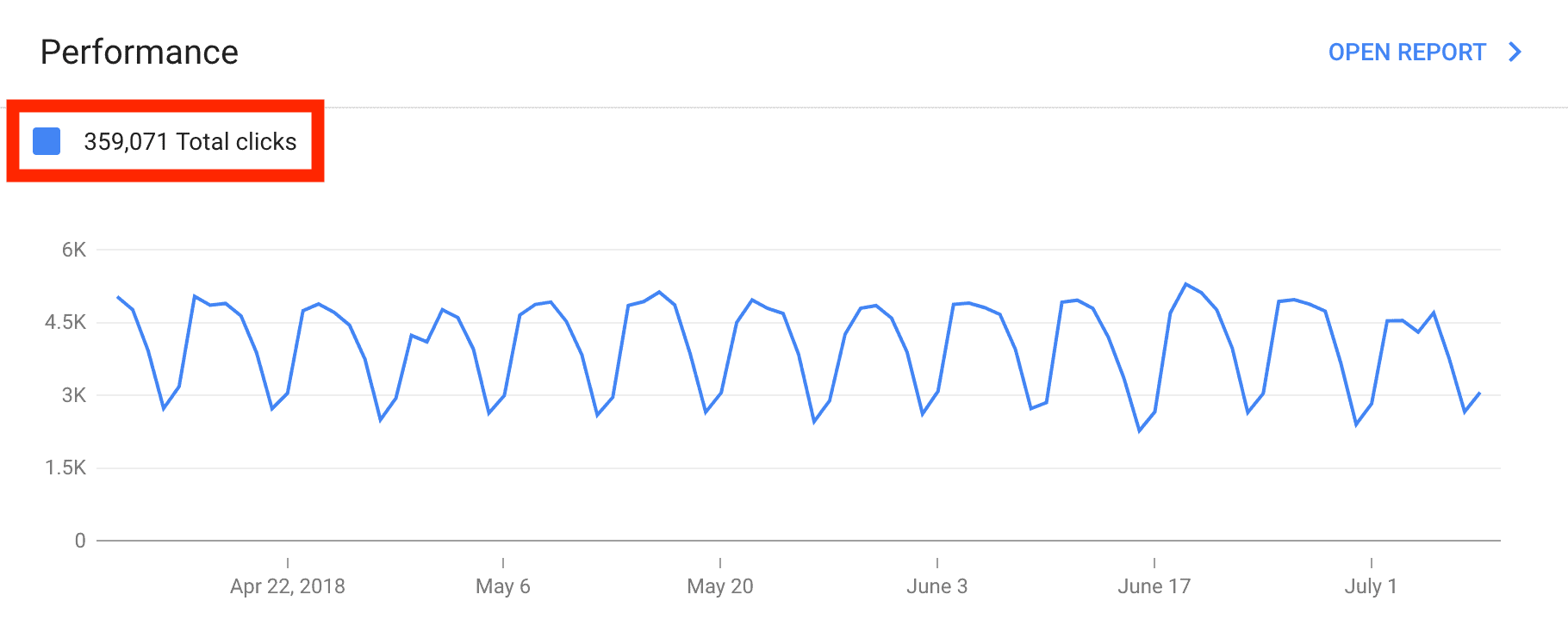 But it also tells you the exact keywords people used to find your site…
…and the pages that bring in the most organic traffic:
Bonus Step #1: Prune "Zombie Pages"
"Zombie Pages" are pages on your site that don't add any value.
In other words, they're pages that don't bring in any traffic… or sales.
And when you delete Zombie Pages, you can find yourself with LOTS more search engine traffic.
(Why? Google updates like Panda mean that Google penalizes sites that have lots of low-quality pages.)
For example, Sean Falconer is a Backlinko reader that wanted to improve his site's SEO.
And the first thing he did was delete over 10k web pages from his site.
Deleting those 10k pages is one of the main reasons that he improved his site's organic traffic by nearly 90%: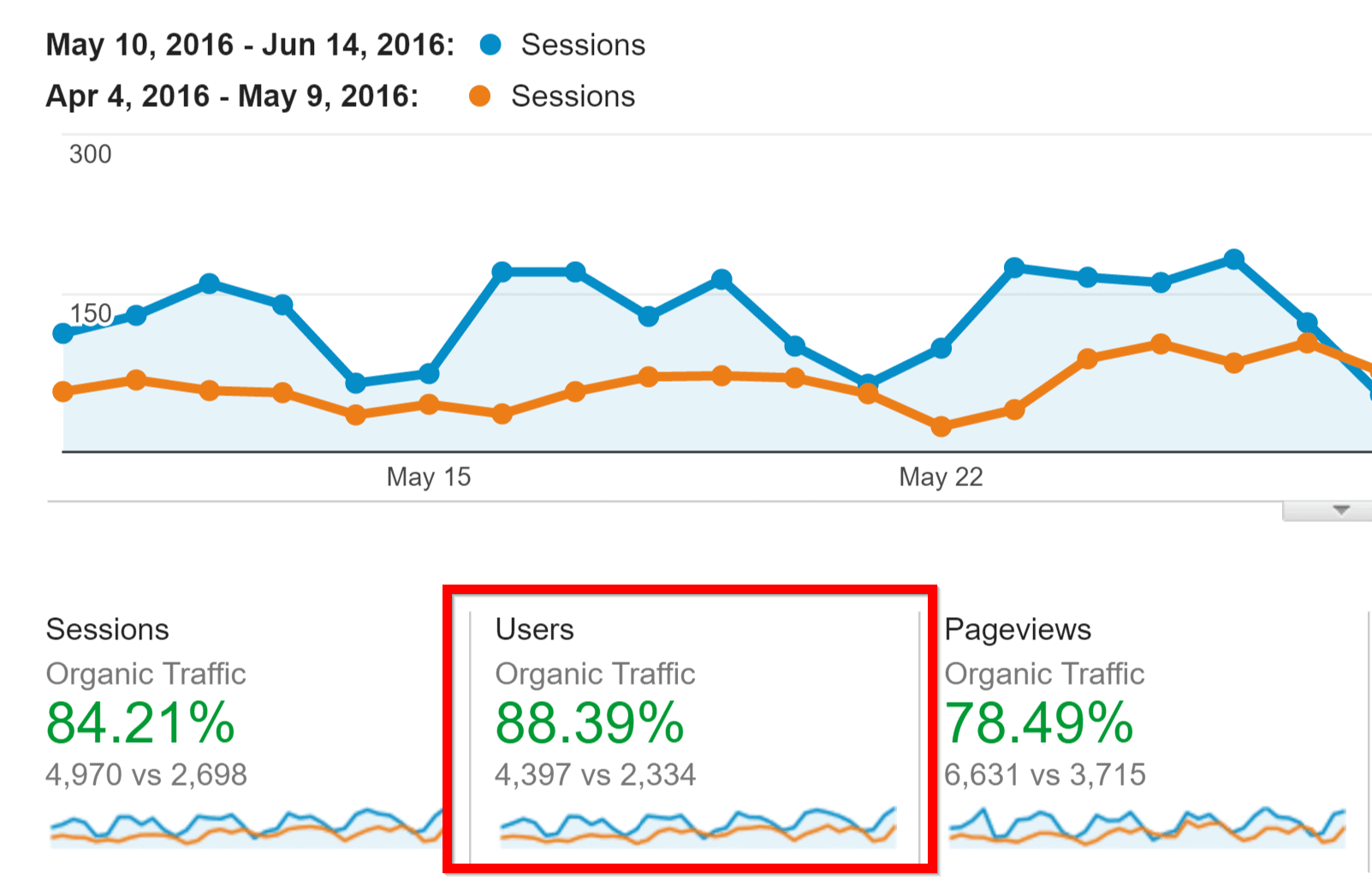 Sean isn't alone…
Blogger James Pearson recently axed hundreds of blog posts from his site… and his organic traffic increased by 30%: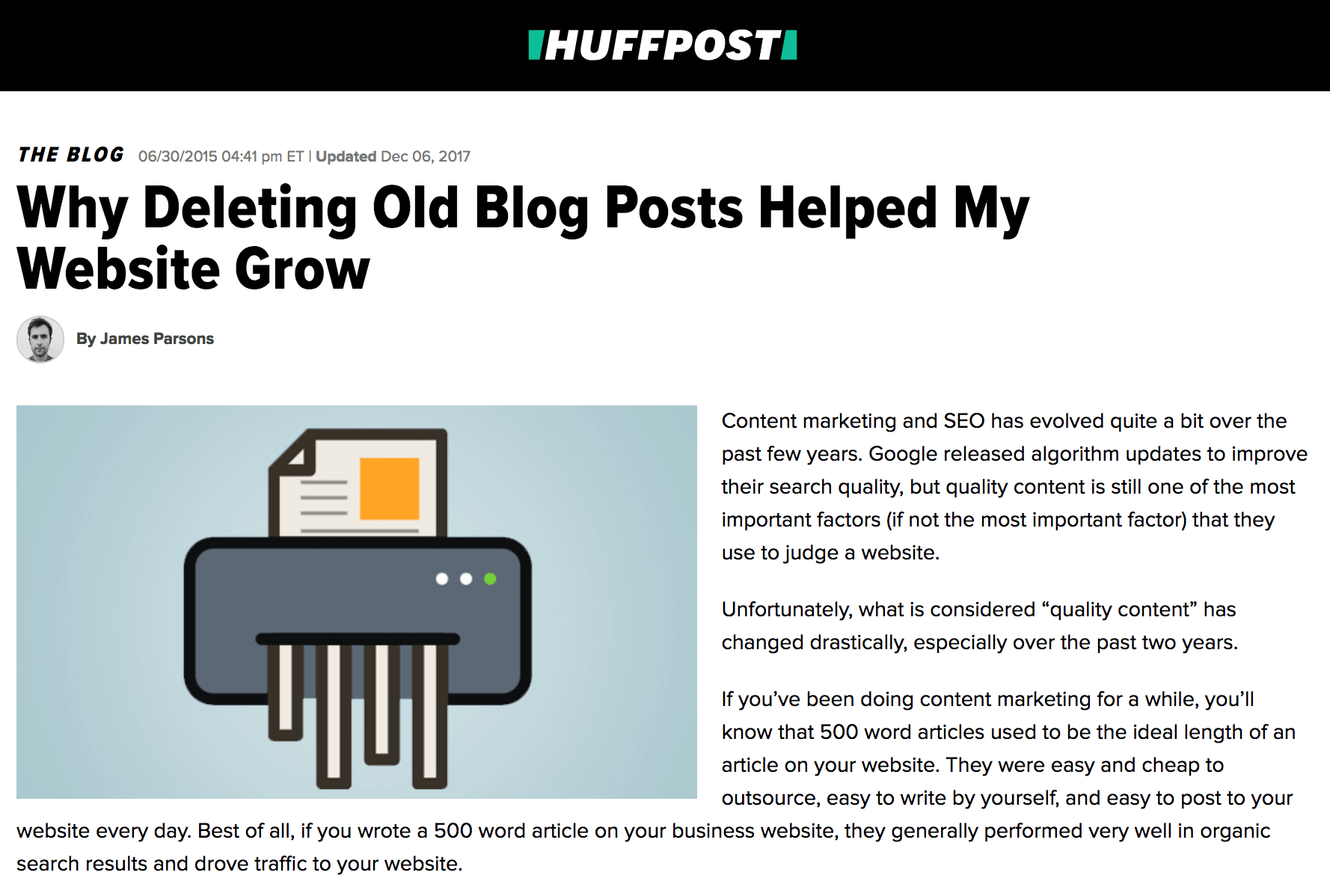 Bonus Step #2: Optimize for RankBrain
It's no secret that Google is getting REALLY smart.
(Just think about the last time you had to click over to the 2nd page of Google.)
As it turns out, an AI algorithm called RankBrain is one of the secrets behind Google's new-and-improved search algorithm.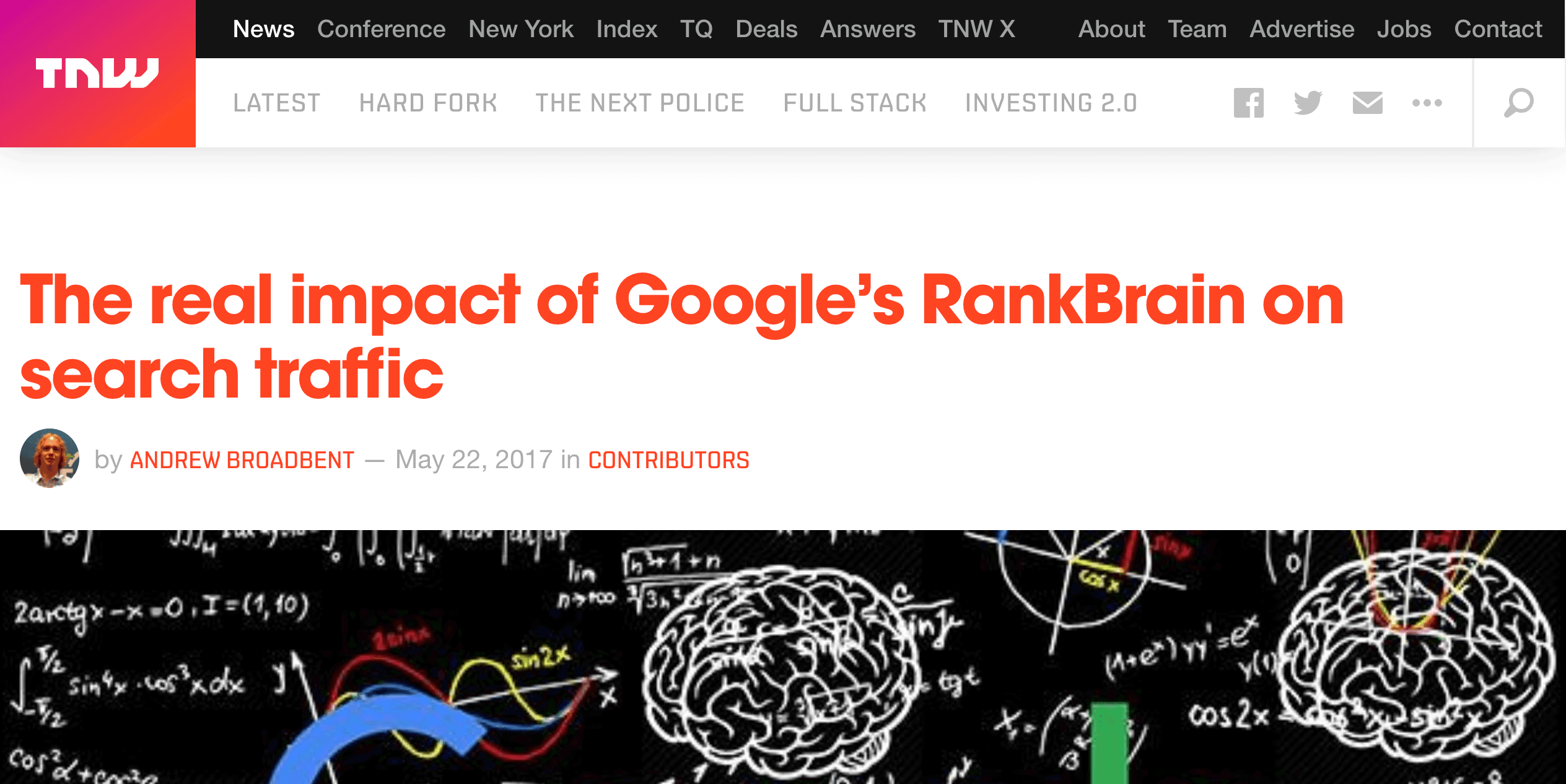 The question is:
How do you optimize your content for Google's RankBrain algorithm?
Optimize for "User Intent".
I'll explain…
Google uses RankBrain to determine whether or not someone's happy with the search results.
If a searcher likes a specific page in the SERPs, Google gives that page a boost: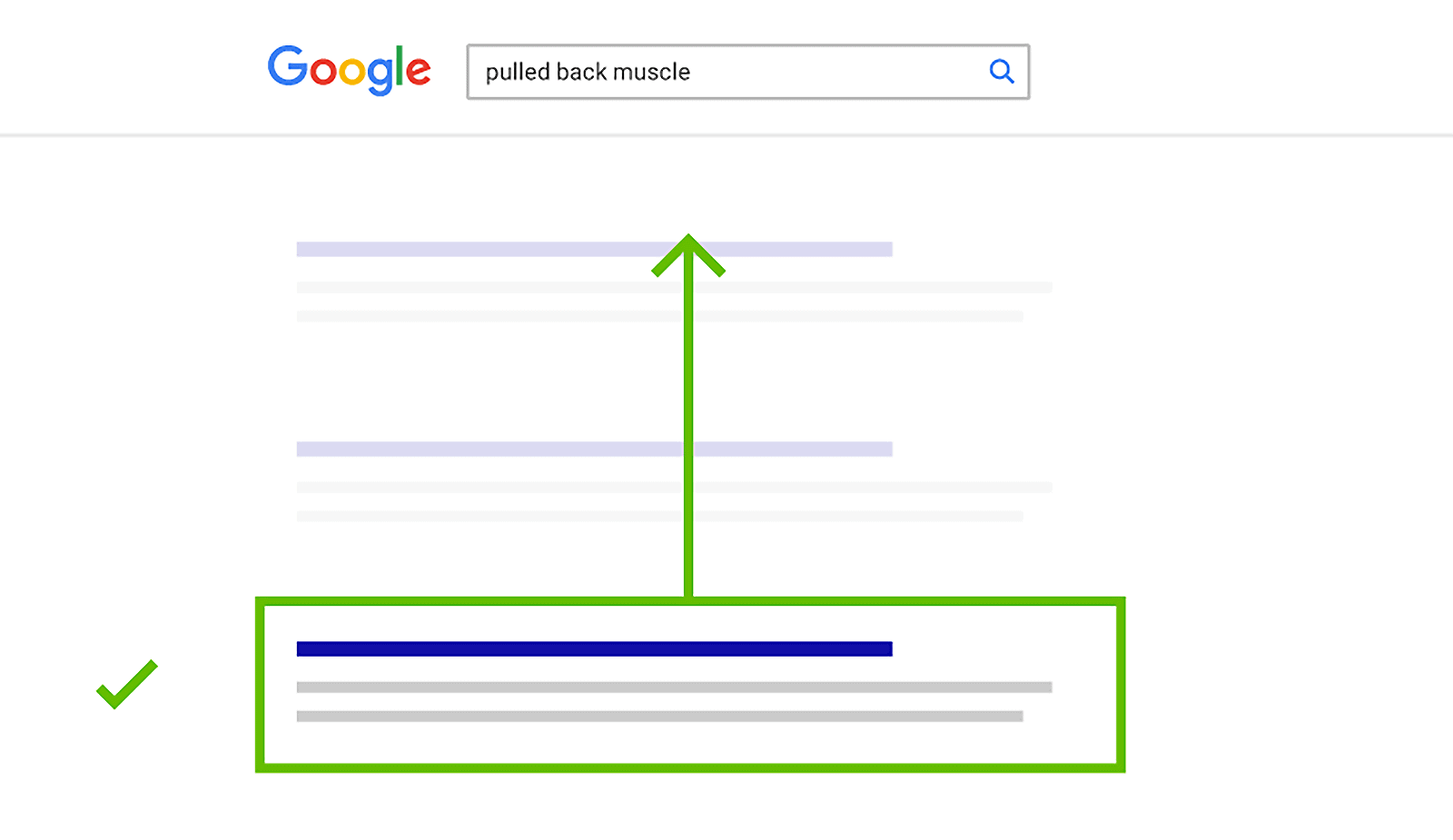 If not, they drop it down a few spots: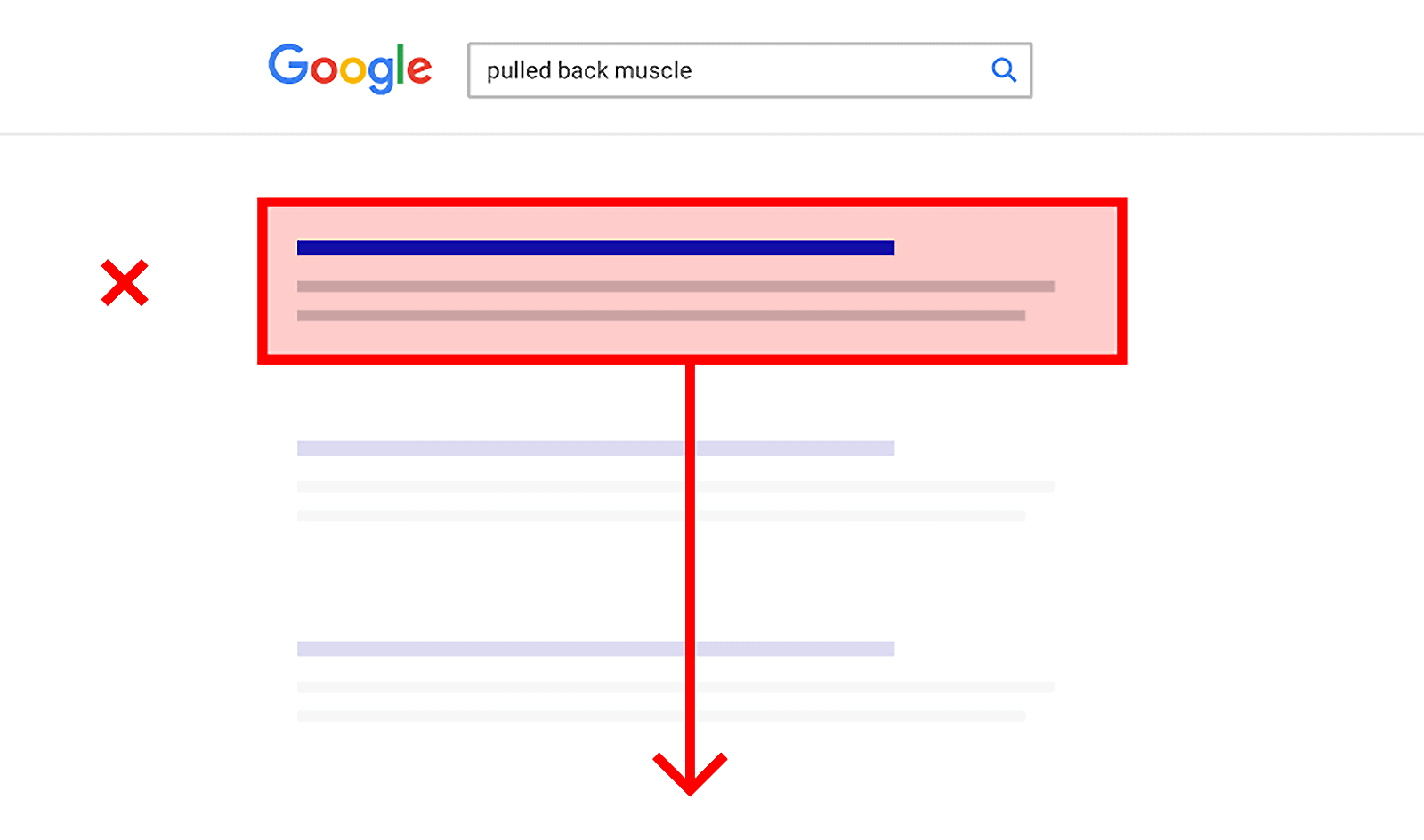 That's why it's SUPER important that your page satisfies "User Intent".
In other words:
Does your content give the searcher what they're searching for?
For example, a while back I wanted to rank for the keyword "SEO tools".
But before I wrote a single word of content, I asked myself: "What does someone searching for 'SEO tools' actually want"?.
And I realized the answer was: a thorough list of the best SEO tools on the market.
So I created a post optimized for that user intent: SEO Tools: The Complete List.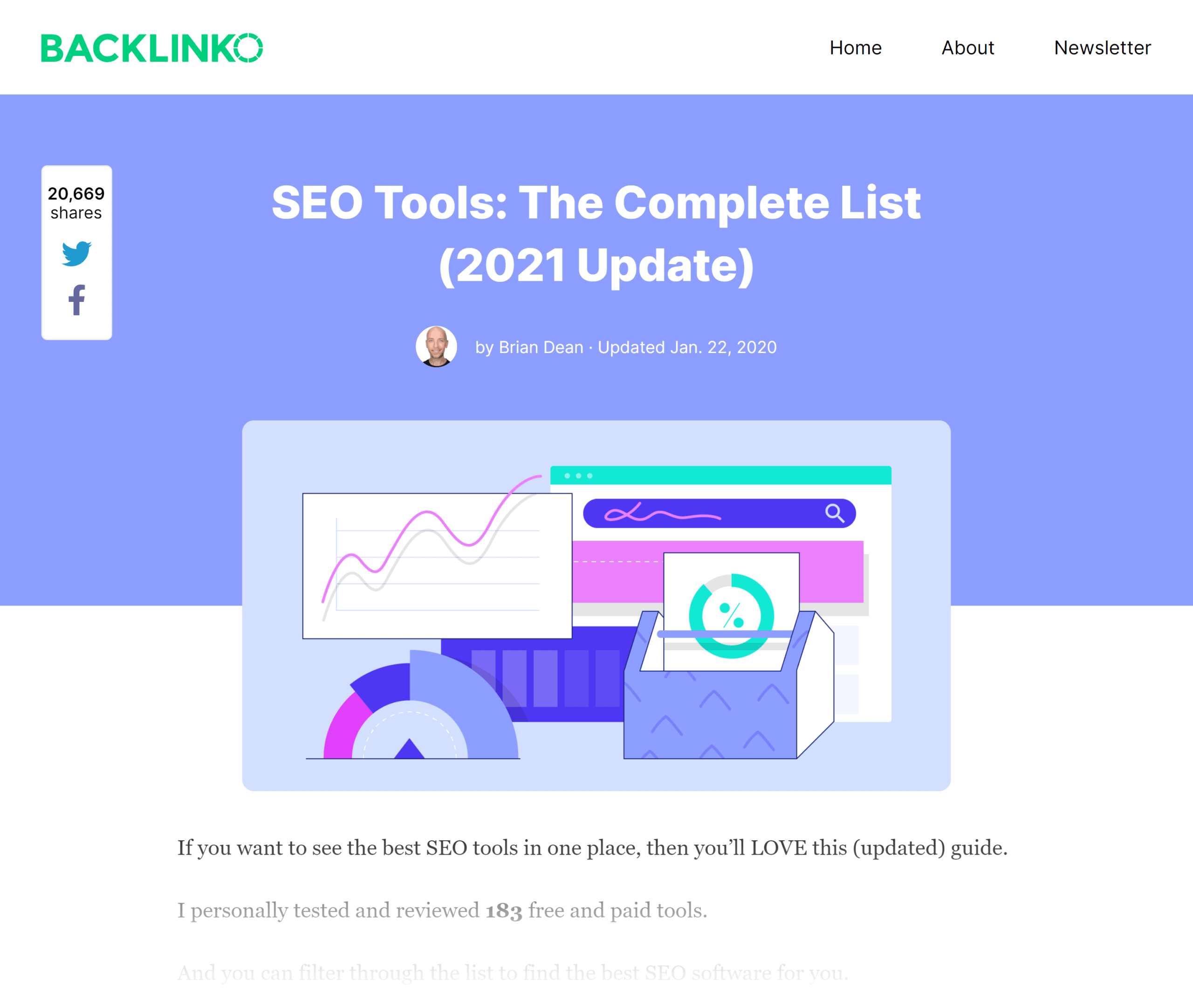 Because the page is optimized for User Intent, it ranks in the top 3 for my target keyword: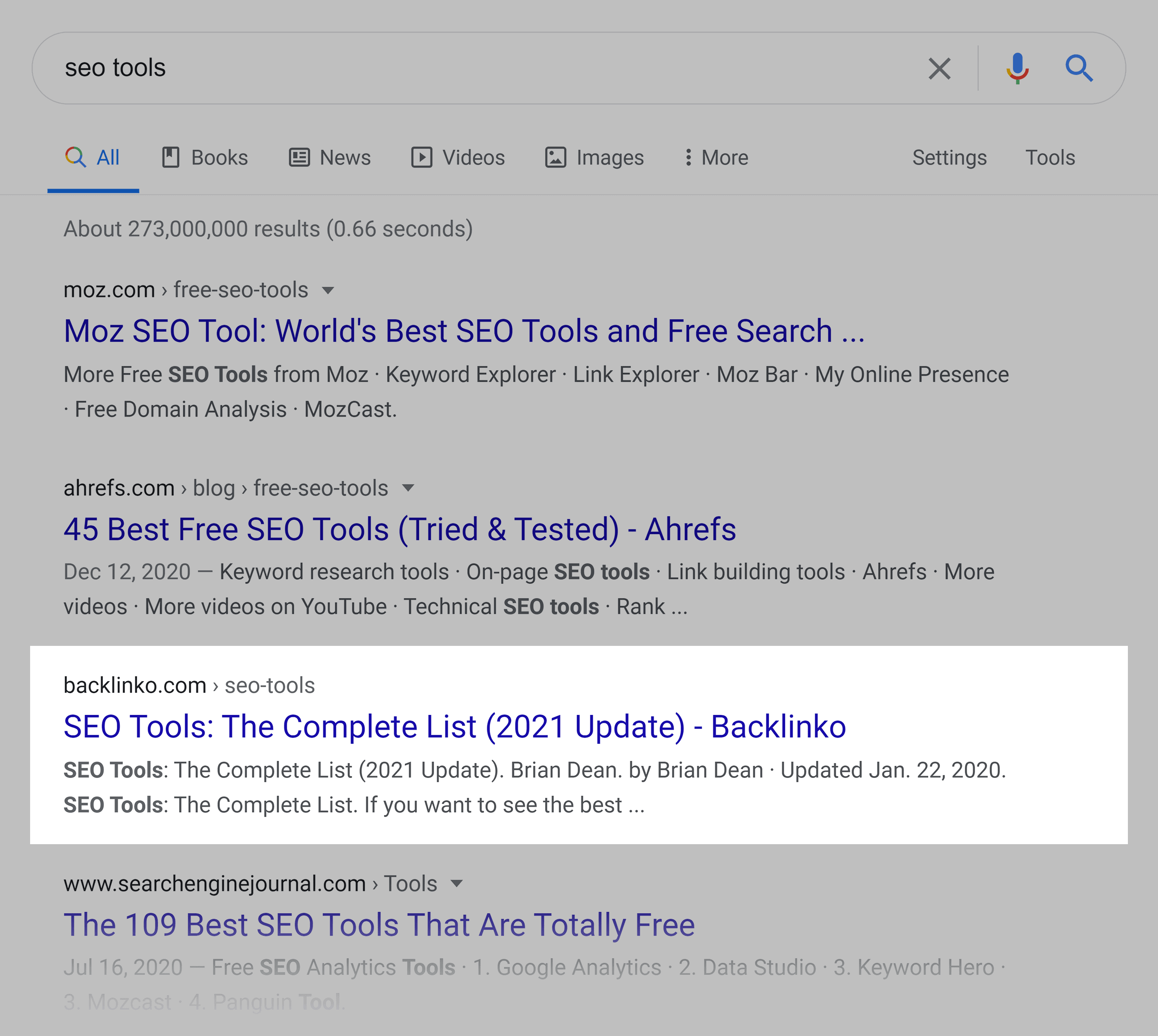 Now It's Your Turn
I hope this post helped show you how to create an SEO campaign from scratch.
(And gave you a template that you can use for future campaigns.)
Now I'd like to hear from you.
Which SEO strategy from this guide are you going to use first?
Are you going to start internal linking?
Or are you ready to start writing long, comprehensive content?
Let me know by leaving a quick comment below.