B2B Content Distribution: Comprehensive Guide
Today I'm going to show you everything you need to know about distributing B2B content.
In fact, the strategies I'm about to share with you help me generate thousands of visitors to every piece of content that I publish.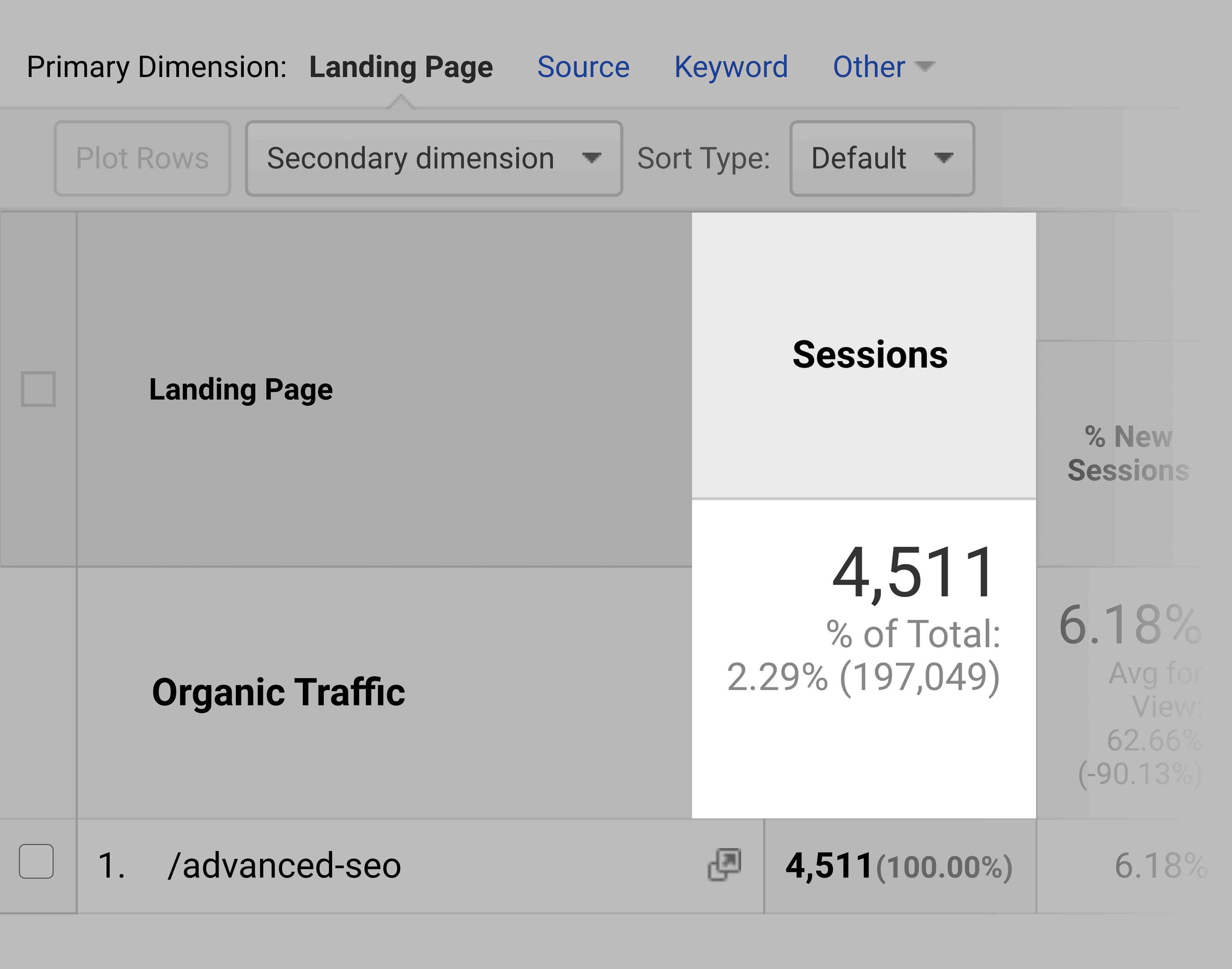 And with that, here are the best 7 B2B content distribution strategies.
1. Email Newsletter Announcements
Email newsletters are a GREAT way to distribute B2B content.
That is, if you use them the right way.
In fact, my email newsletters have a 6-8% click through rate.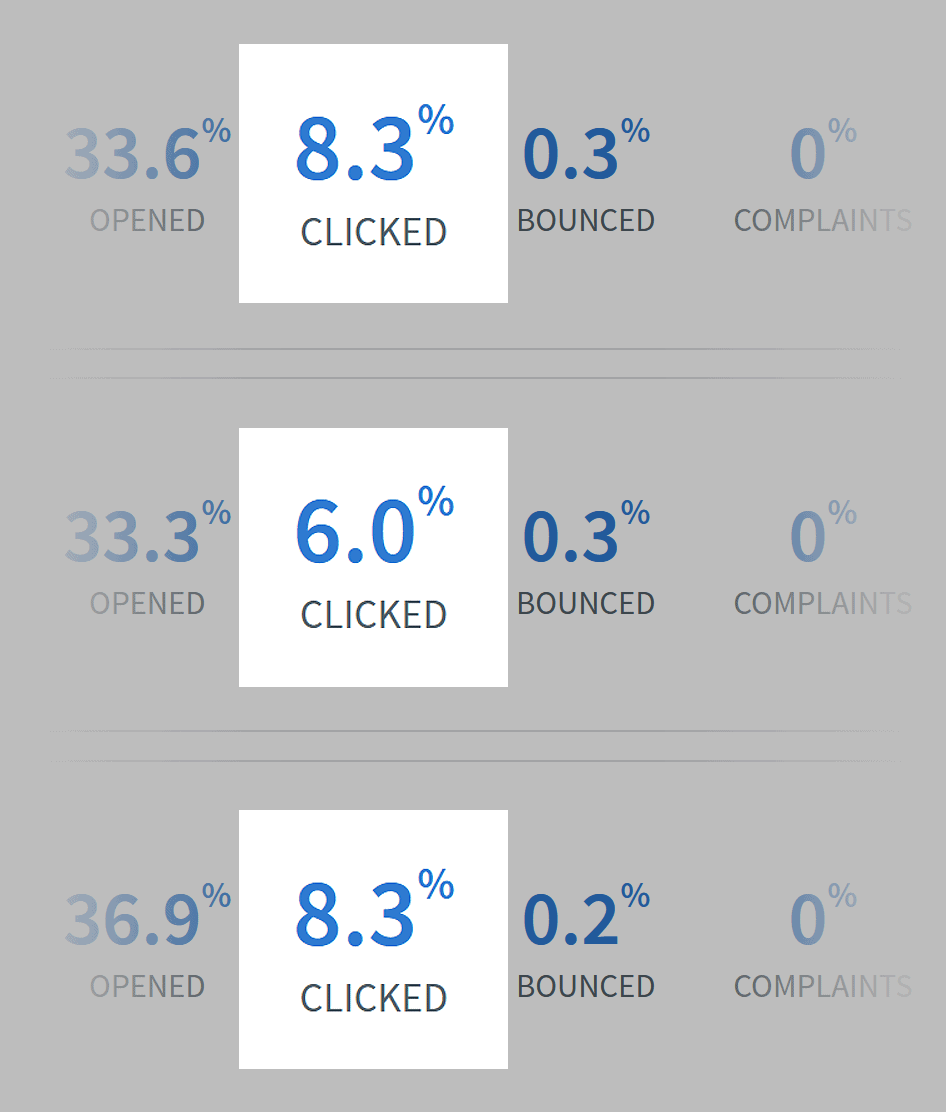 (Which is 4-5x higher than the industry average)
How do I get so many more clicks than most B2B newsletters?
You see, most B2B newsletters have 1000 links. Links to their latest blog content. Links to a new whitepaper. And maybe even a link to a press release about a new hire.
The issue with this approach is that you overwhelm your subscribers with options.
So they don't end up clicking on anything.
Instead, you want to send email newsletters that announce your latest content. And have the newsletter focus 100% on that new article, video or podcast episode.
For example, here's a newsletter that I sent out to my subscribers to announce one of our industry studies.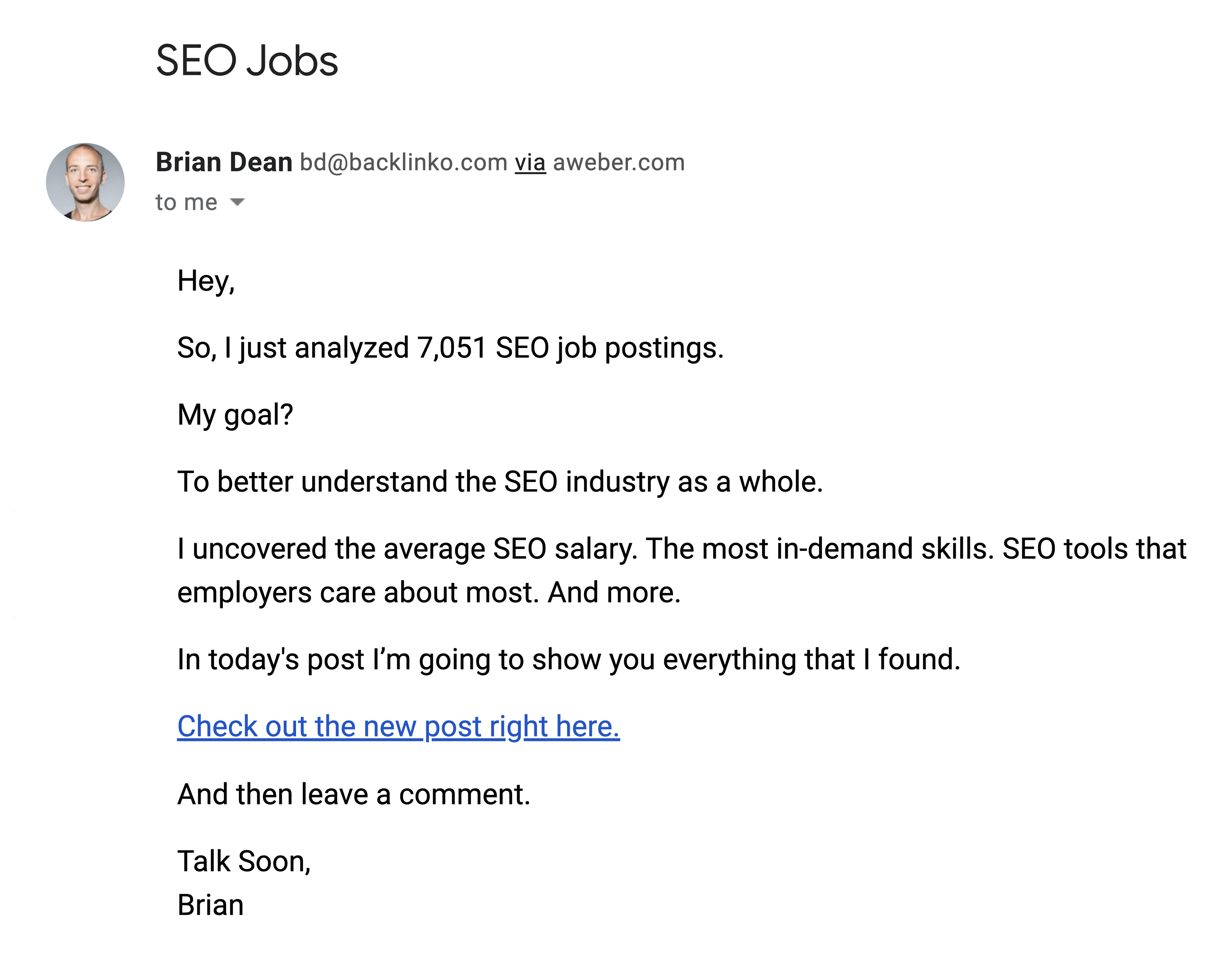 See how the newsletter is all about the new study? In other words: my subscribers have ONE thing to click on.
Which is why that email had a 36.9% open rate and a 8.3% click through rate.

Obviously, your newsletters don't need to be as straightforward as this example.
But you do want to limit the number of links in each newsletter. That way, the links to your content stand out.
Here's a simple formula that you can use: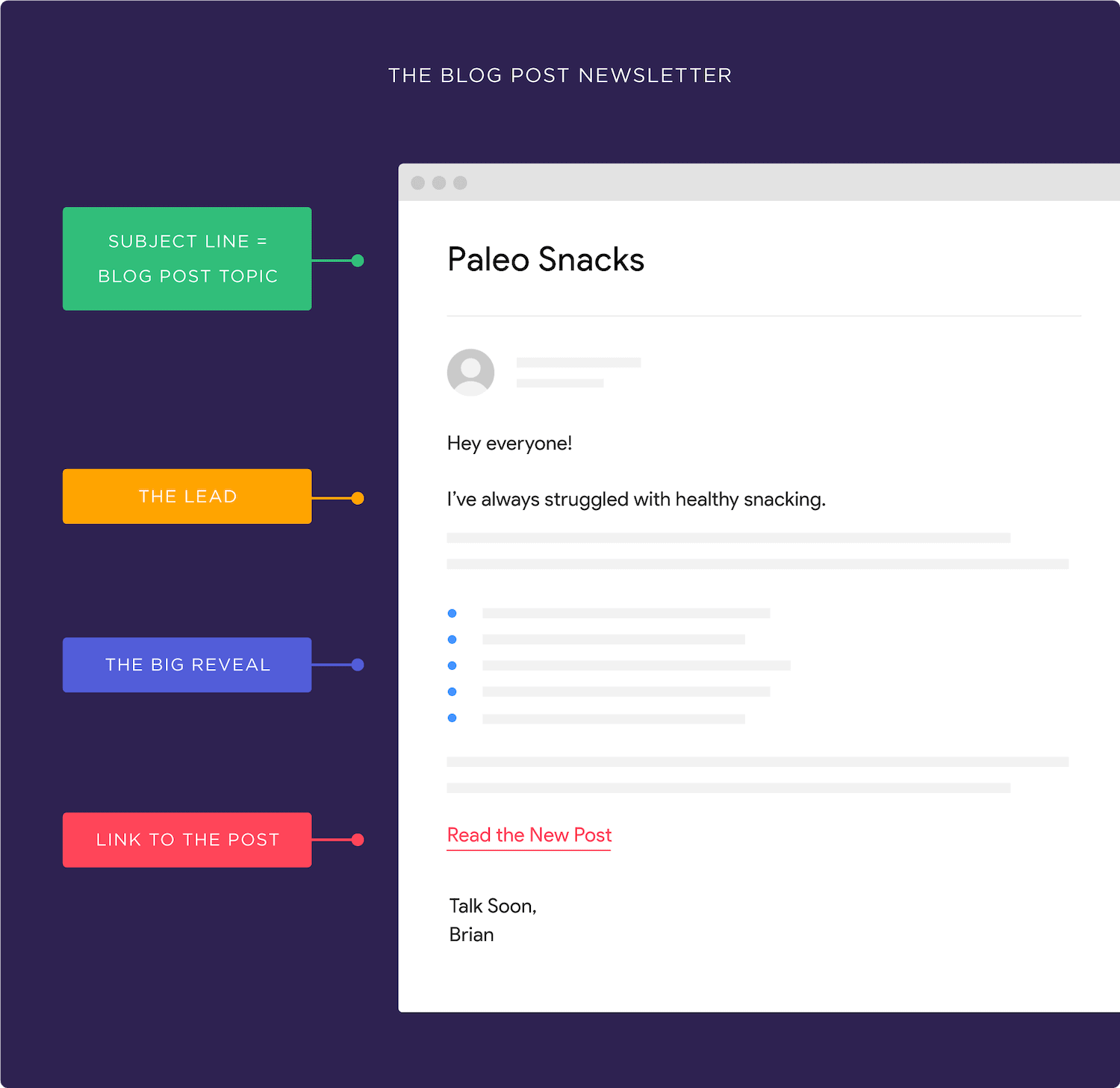 2. LinkedIn Posts
One of the tricky things about B2B content marketing is that most social media platforms don't work in B2B.
Instagram? Out.
Pinterest. Out.
TikTok. Out.
Which leaves a handful of social networks that you can actually use for content distribution.
LinkedIn is one of those networks.
I've personally had a ton of success on LinkedIn lately.
That's because, unlike most social media platforms, people on LinkedIn WANT to read B2B content.
For example, we recently published this SEO job report on our blog.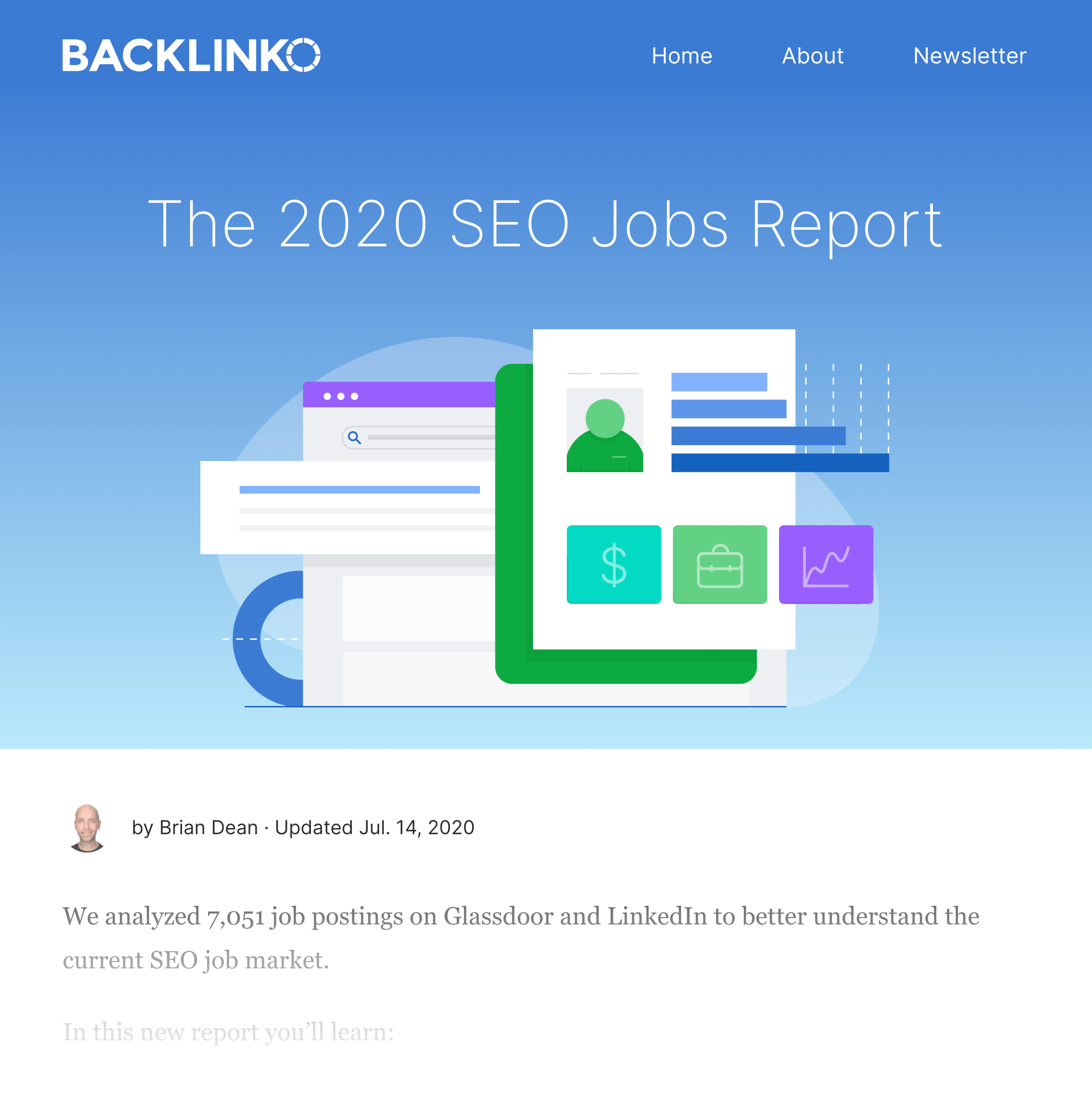 And one of the first things I did was publish a LinkedIn post with a link back to my new content.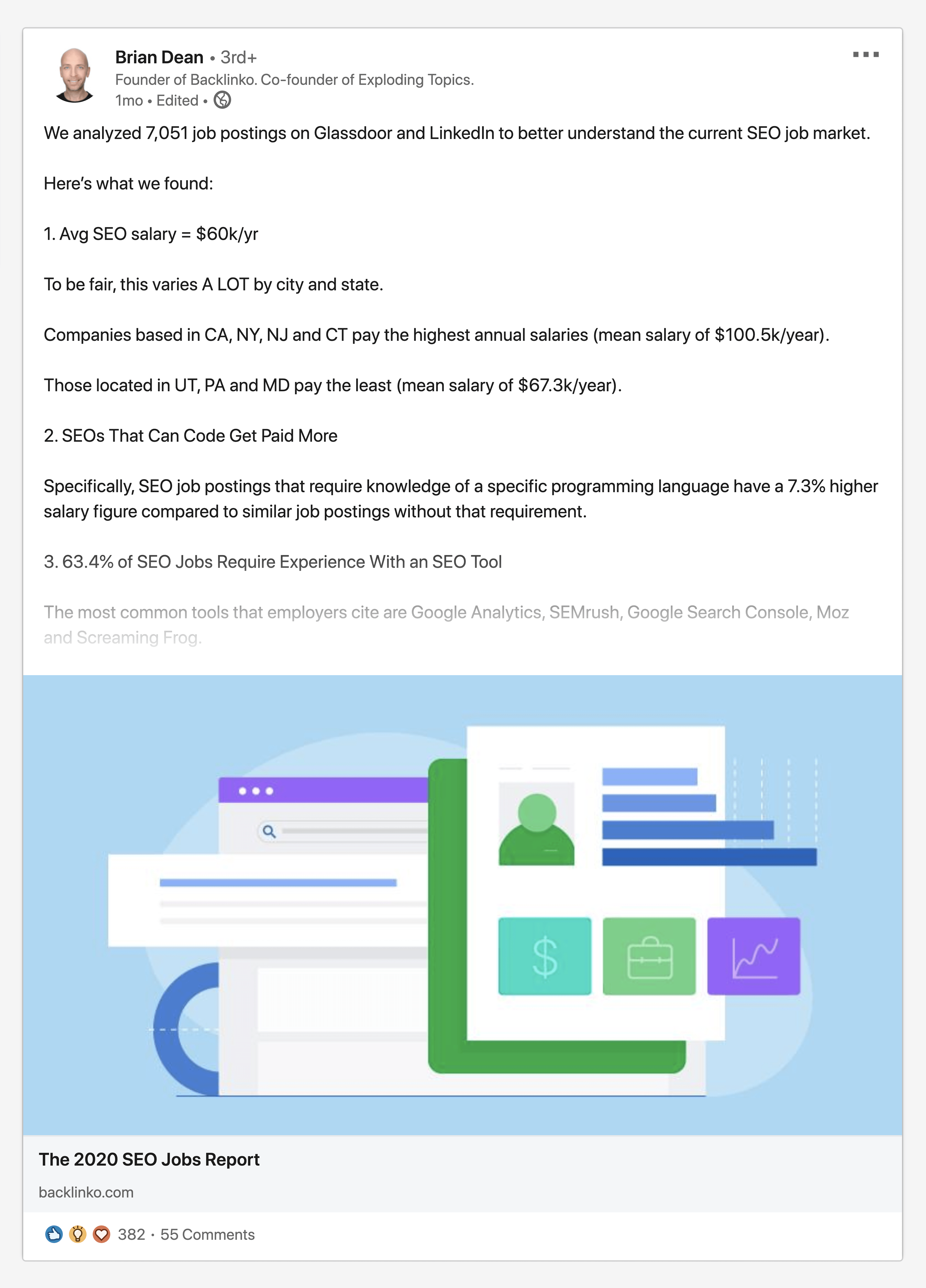 Note how my LinkedIn post isn't just a link. I took the time to include some original content. That way, the LinkedIn algorithm considers my post "native content".
(Which helps my post get more reach).
And because my post contained a decent chunk of native content, that post ultimately got 19k total views.
Not bad.
3. Data-Driven Tweets
If your B2B business is in ANYTHING tech-related, Twitter is a great content distribution platform.
Not as good as LinkedIn. But still very solid.
After years of testing, I finally figured out how to get my tweets seen. And how to use Twitter to help distributie my B2B content.
The secret is to send out data-driven tweets.
Here's an example of what I'm talking about: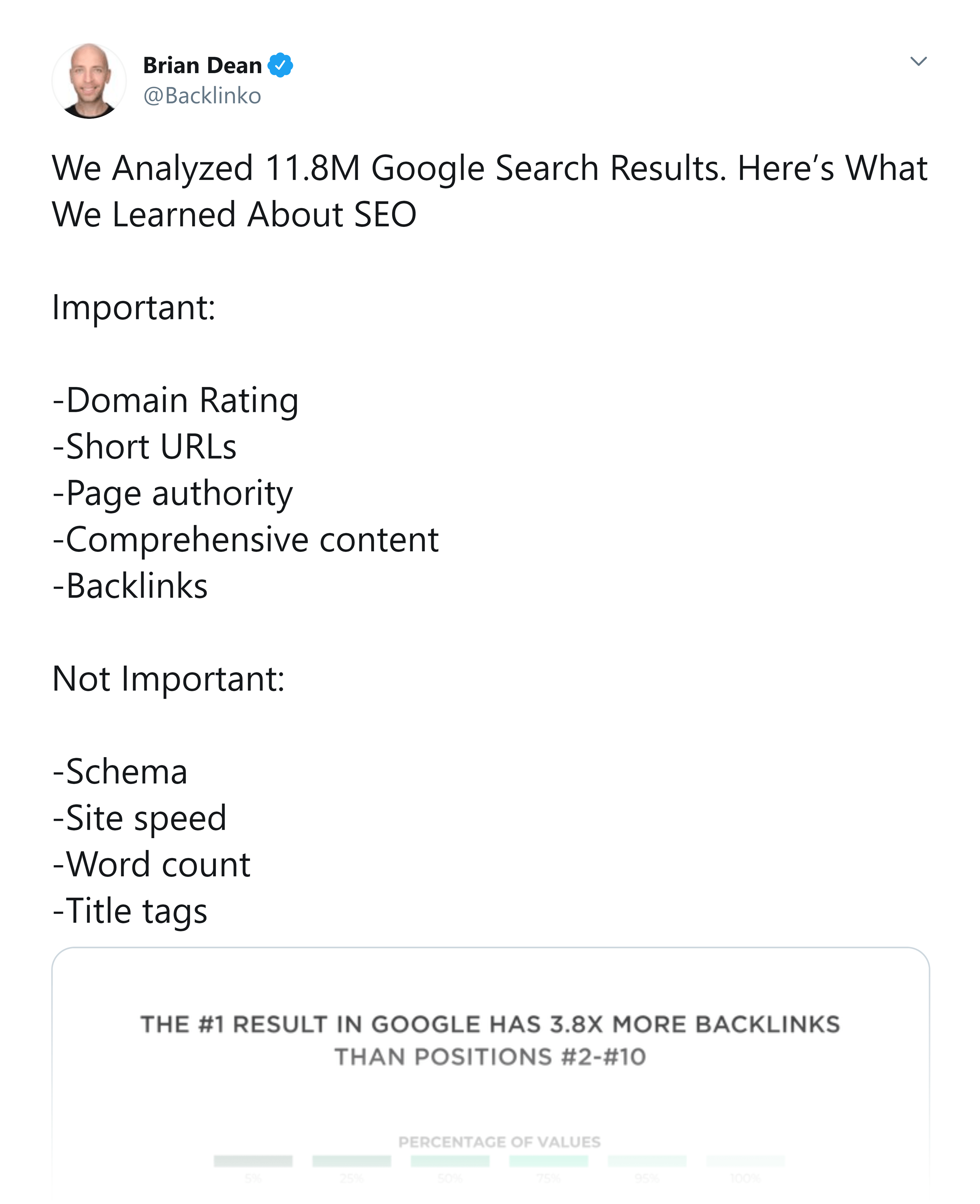 See how that tweet includes a handful of bullets points? Bullet points with data?
That's super important.
Why?
Because people on Twitter love data-driven stuff.
In my case, that Tweet absolutely blew up. It got 583 RTs and thousands of likes.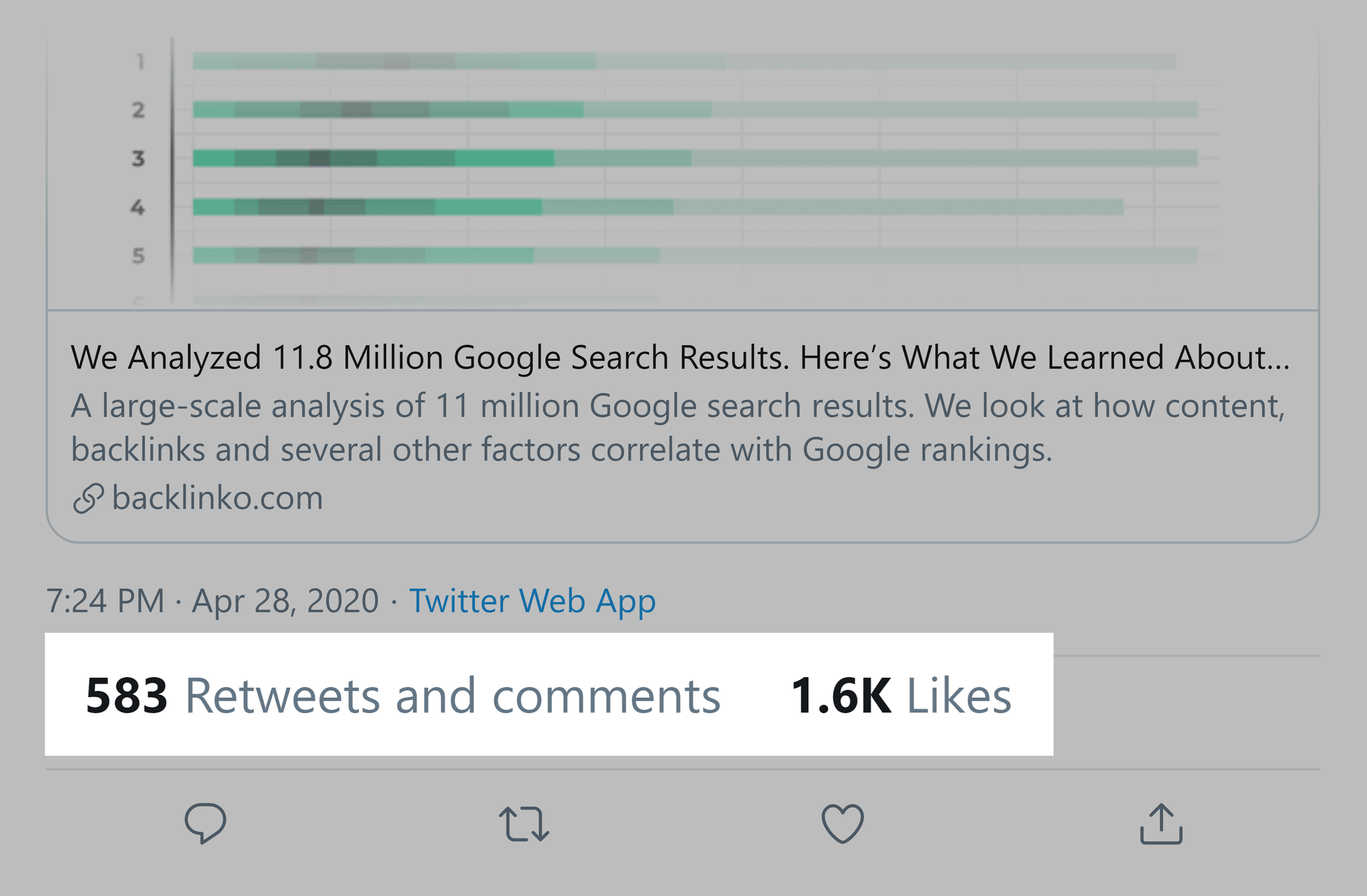 And all I had to do was pull some of the findings from my content into the tweet.
Simple.
4. Press Release Announcements
Yes, you can use press releases to promote your content.
The only "catch" is that you want to save this content distribution strategy for truly special content.
(Like a new industry study, whitepaper or in-depth report).
For example, we used a press release to get one of our studies in front of journalists.
Now: this release didn't get us on the front page of USA Today. But it did help get our study seen by beat writers that cover the marketing space.
In fact, one of them even did a full write up of our study that was largely based on our press release.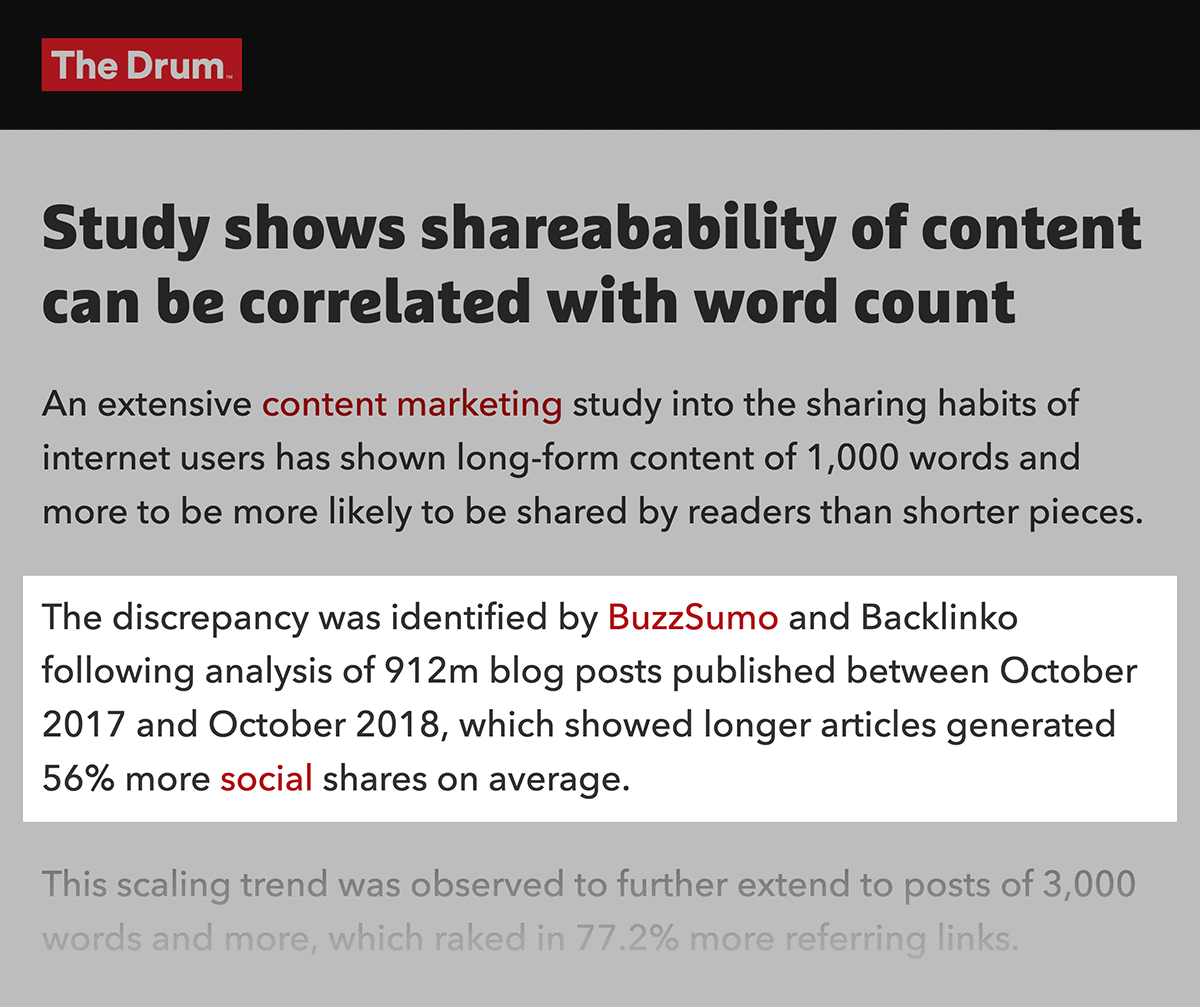 5. Repurposing Existing Content
Sometimes the best way to distrubute your content is to turn that content into an entirely new format.
(In other words, content repurposing).
For example, we publish our annual guide to SEO on our blog every fall.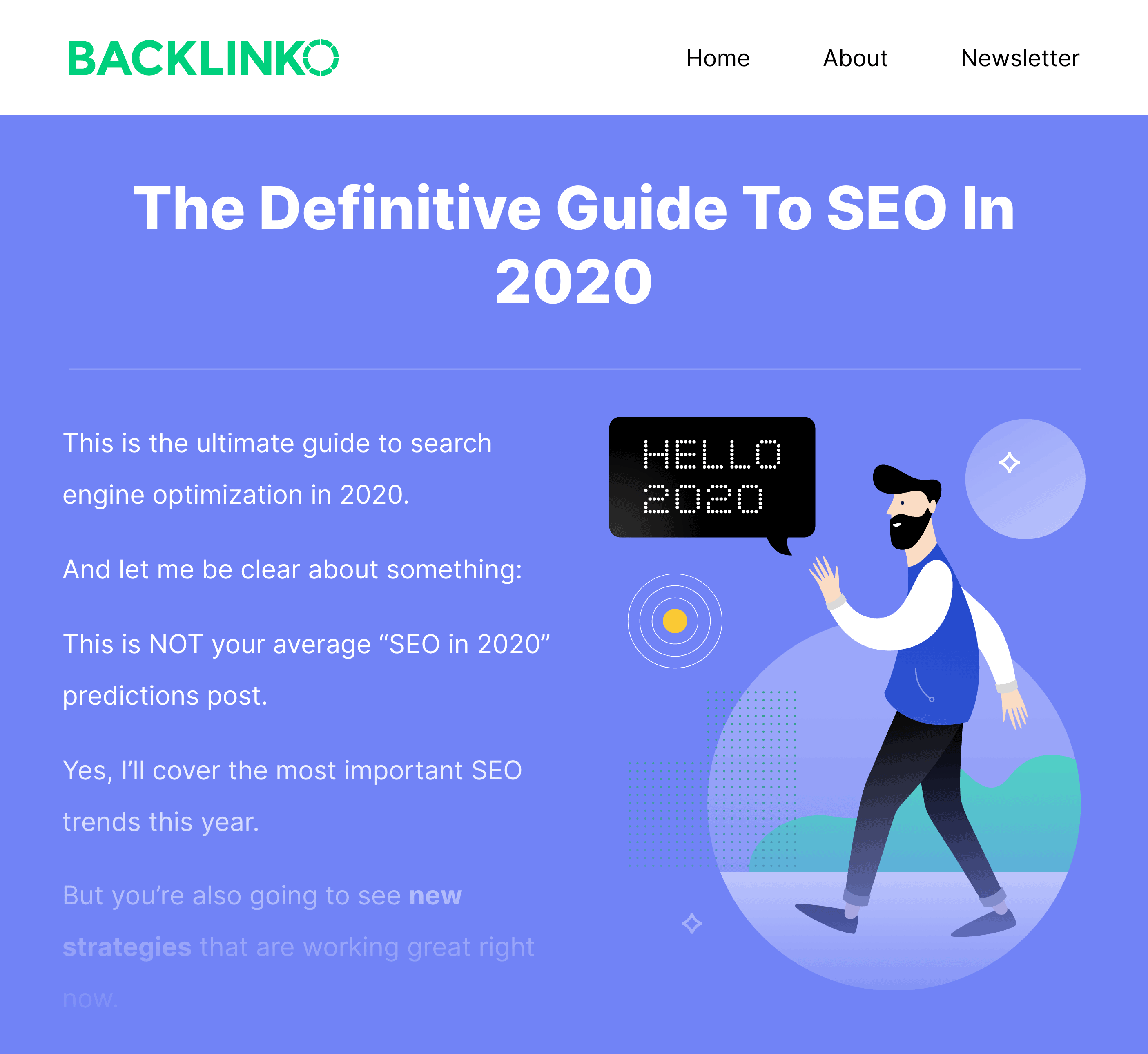 In general, this content does really well. And our readers get a ton of value from it.
The problem is:
Only a limited number of people will see this content. And even fewer will want to read this giant guide in one sitting.
That's why we turn this guide into a nice, professional PDF.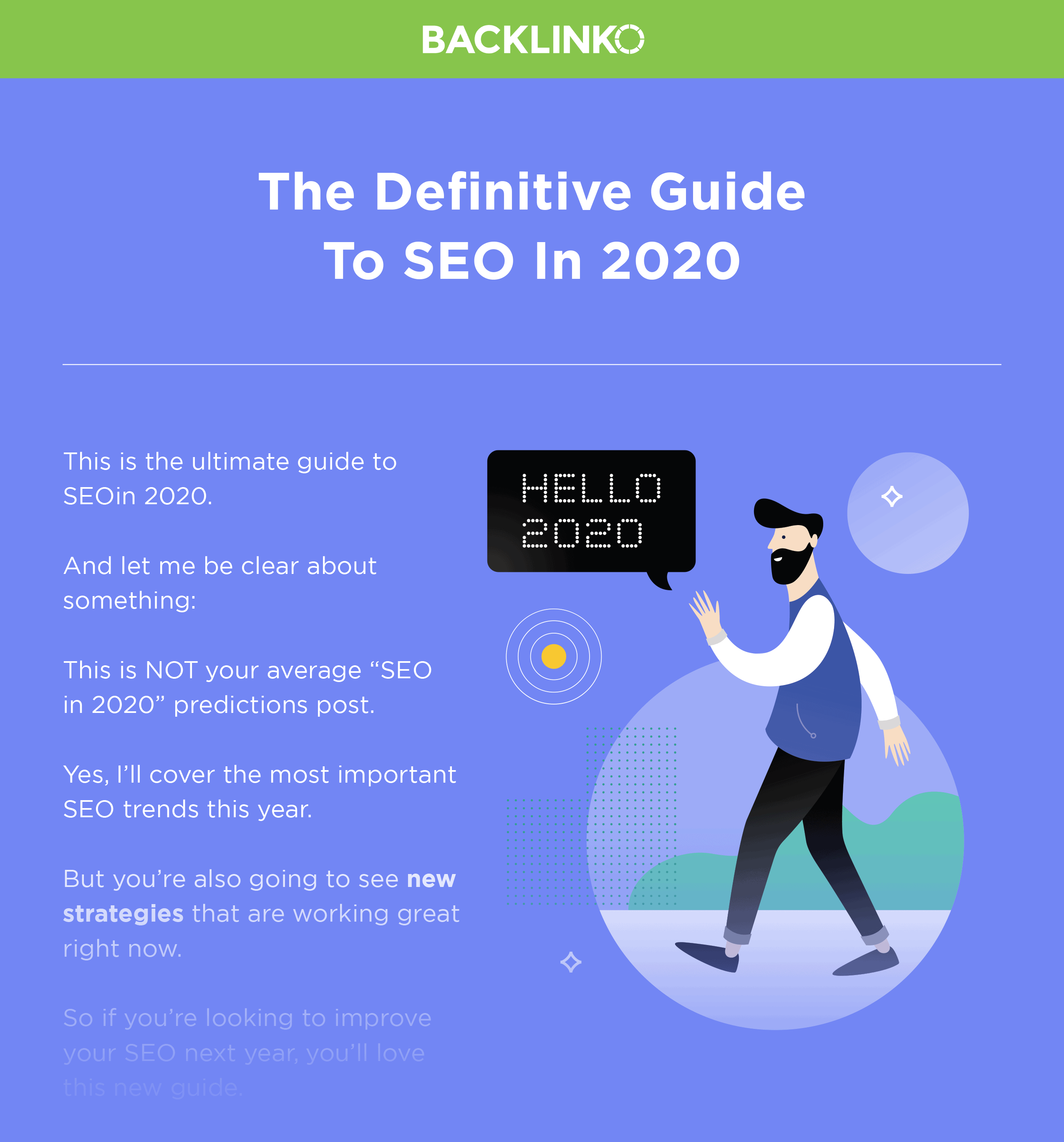 Note: This is essentially the same content from the blog post. Just tweaked to fit into the PDF format.
And promote that PDF on our blog's homepage.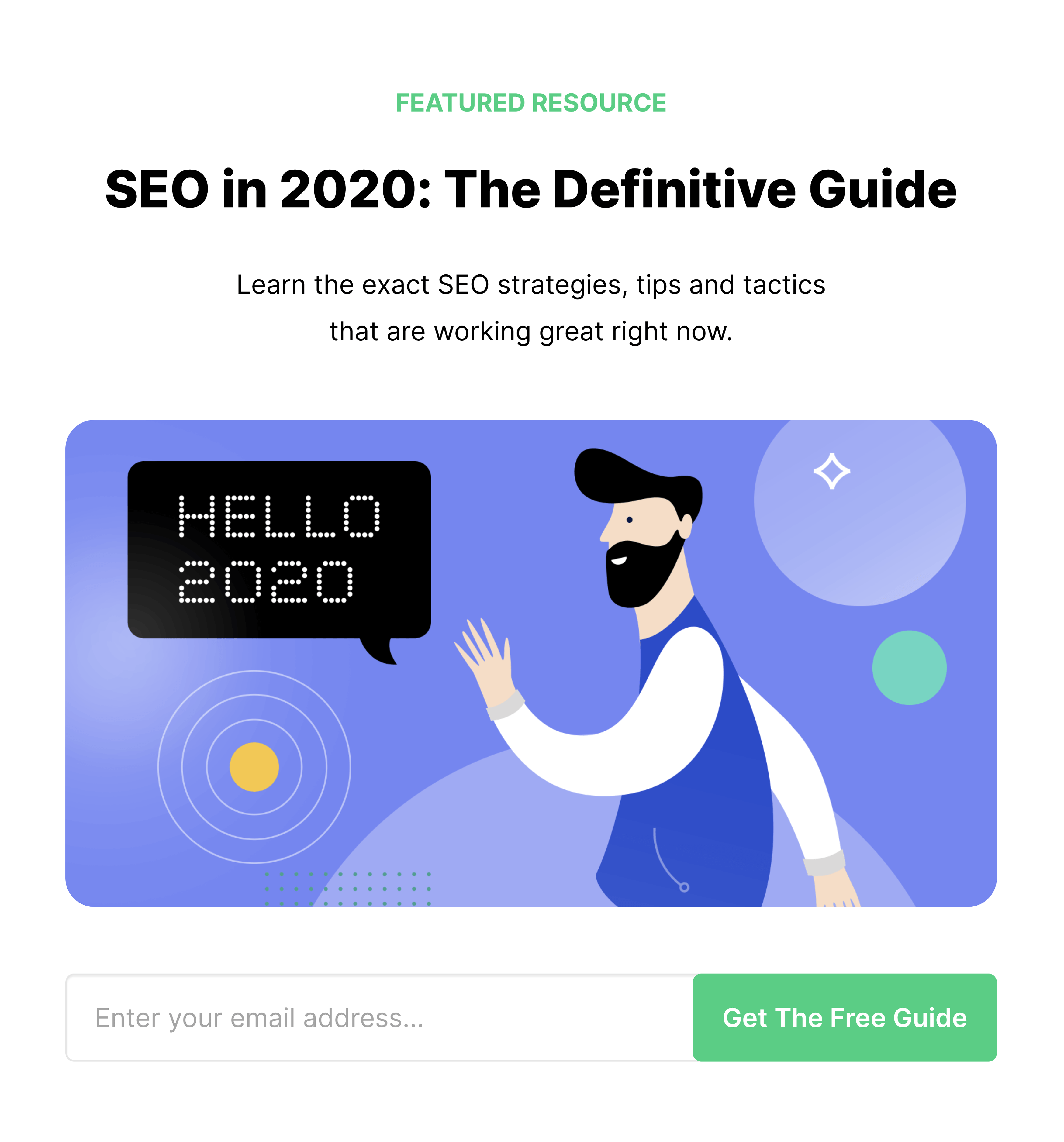 Which helps get that content in front of an entirely new audience. And helps build our email list.
6. Facebook Ad Retargeting
Facebook boosted posts CAN be an effective way to promote B2B content.
The tricky thing is that it's super hard to target B2B buyers using Facebook's interest targeting.
That's because their interest targeting is largely based on demographics (like age and gender) and interests (like fishing).
Neither of which makes it easy to zero-in on decision makers inside the companies that you want to do business with.
Well, that's where Facebook Ad retargeting comes in.
Instead of targeting by interest, you focus 100% on people that have visited your website in the last 30 days.
That way, you KNOW that they're in your target audience.
After all: no random person is going to read a site about a B2B topic, like "CRM software" or "factory machine equipment".
In fact, we used Facebook ad retargeting a while back to help promote this piece of super high-quality content from our blog.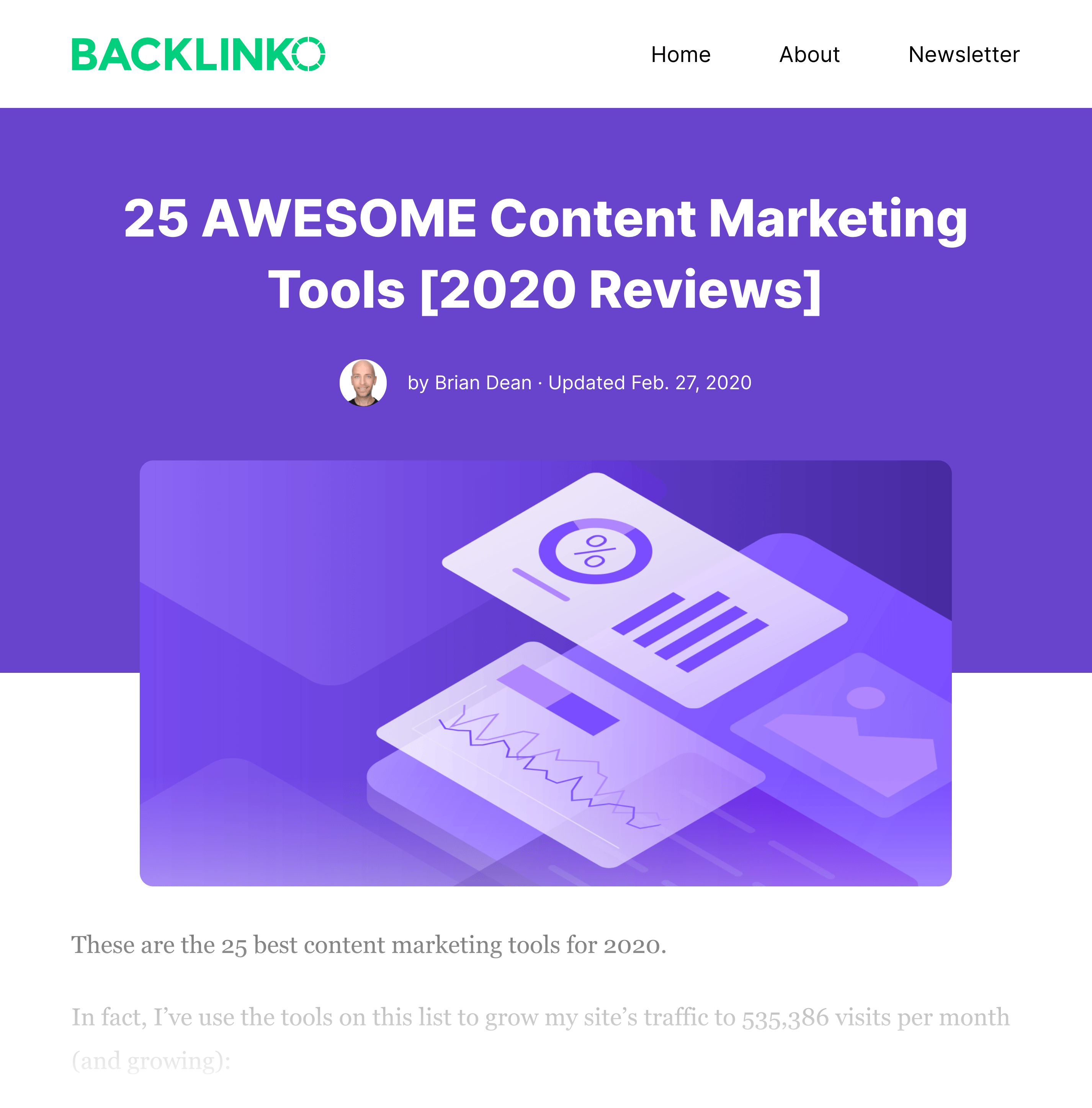 And because we targeted people that were interested in that content, we didn't have to pay an arm and a leg.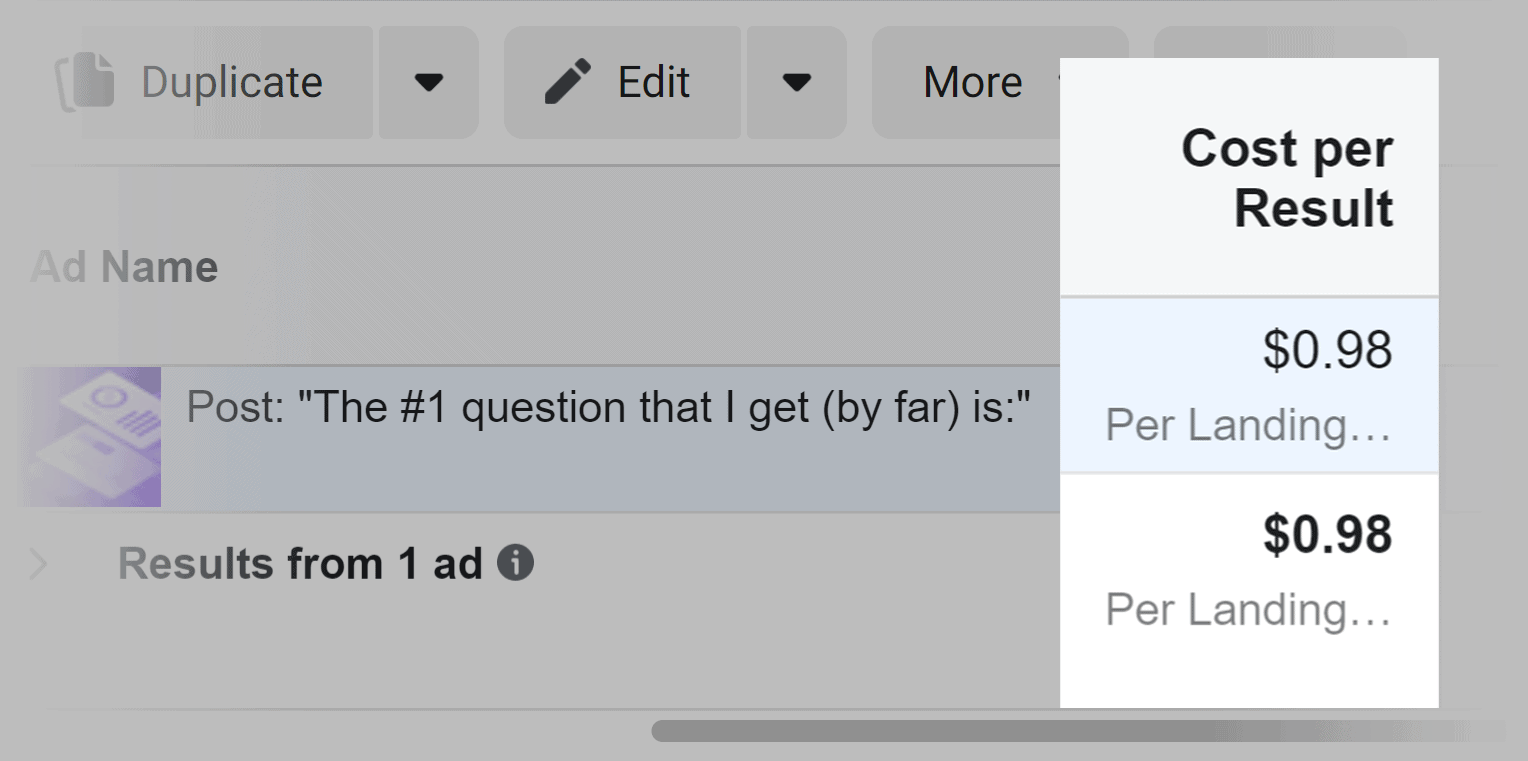 7. Email Outreach
Email outreach is an underrated B2B content distribution approach.
Unlike social media, outreach gets your content directly in front of influencers (like bloggers and journalists) in your space.
The only downside is that this approach is pretty labor intensive.
That's because, for email outreach to work, you need to personalize each and every email that you send.
In fact, we recently did a large-scale analysis of 12M outreach emails.
And one of our most important discoveries was that personalization can make or break your success.
Specifically, emails that were personalized got significantly more replies and conversions compared to generic email blasts.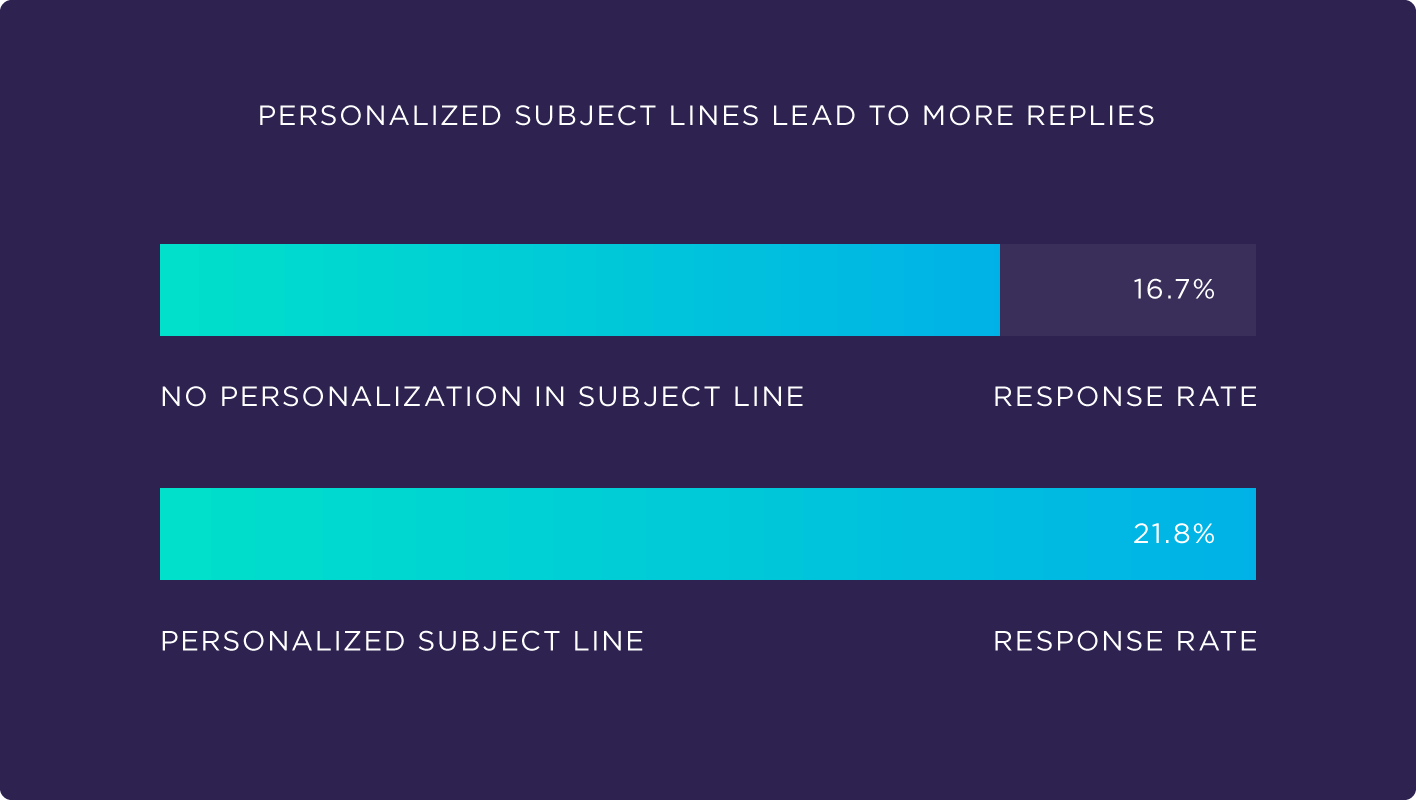 If you want to give this a shot, you can start with this email outreach template. And modify it for each person that you send it to.
Bonus: Content Partnerships
You'd be surprised how many B2B businesses out there would love to team up with you on a piece of content.
That's because you team up on content creation. And promote the content that you produce to each of your audiences.
So you get 2x the results from half the effort.
For example, we recently partnered with Ahrefs to create this industry study.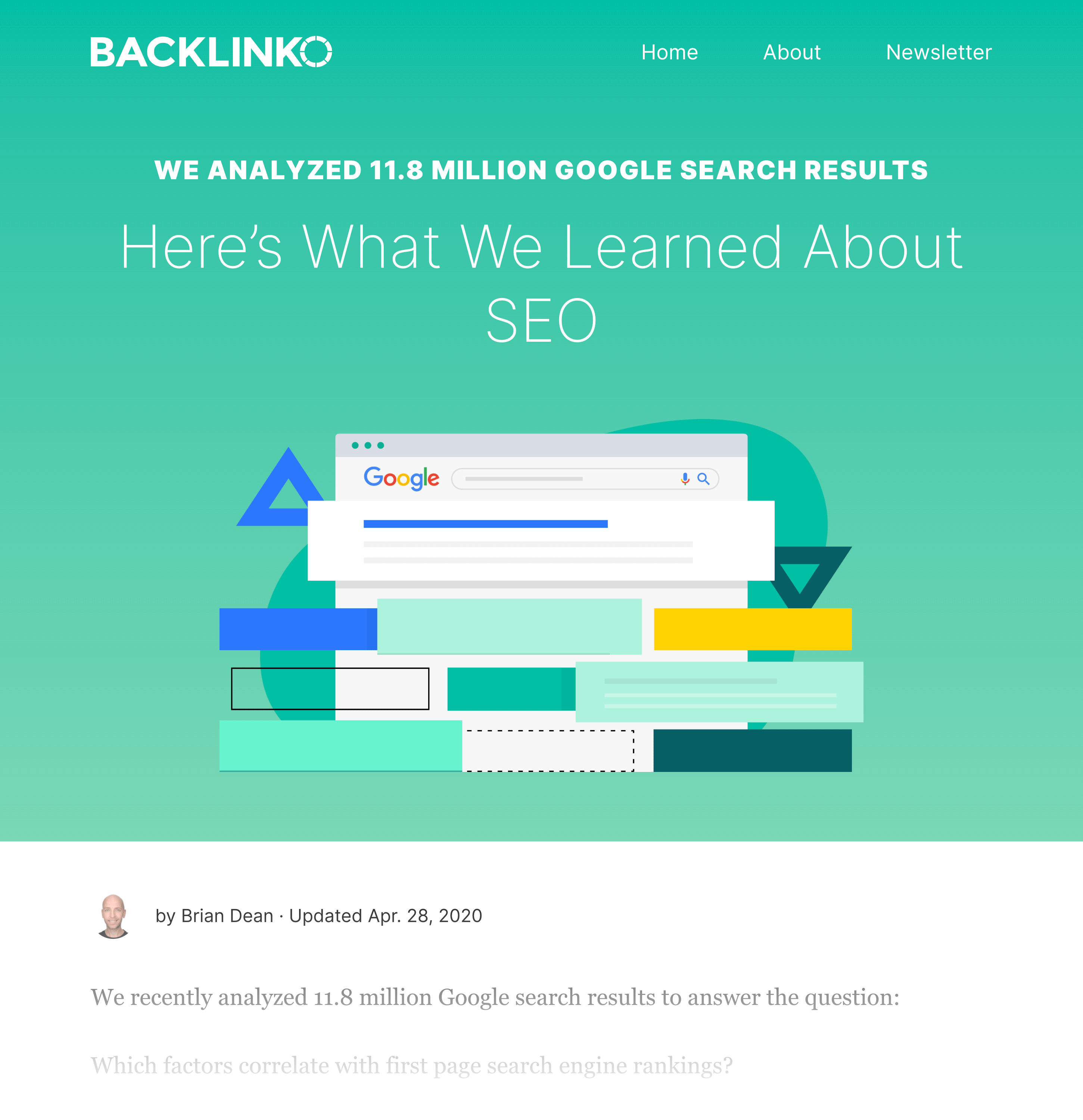 In this case, Ahrefs provided the data that we needed for the analysis.
I did my part by promoting the post to my email subscribers. And on social media.
Overall, this was a win-win for us and Ahrefs. I got data that I'd be hard pressed to gather on my own. And Ahrefs got traffic and brand awareness from my promotional campaign.
Conclusion
There you have it: 7 effective content distribution strategies for B2B marketers.
Which strategy from this guide are you going to use first?
Are you going to promote your content with Facebook ads?
Or maybe you want to share your content on LinkedIn.
Leave a comment and let me know.