How to Create a Squeeze Page [Template Included]
Written by Brian Dean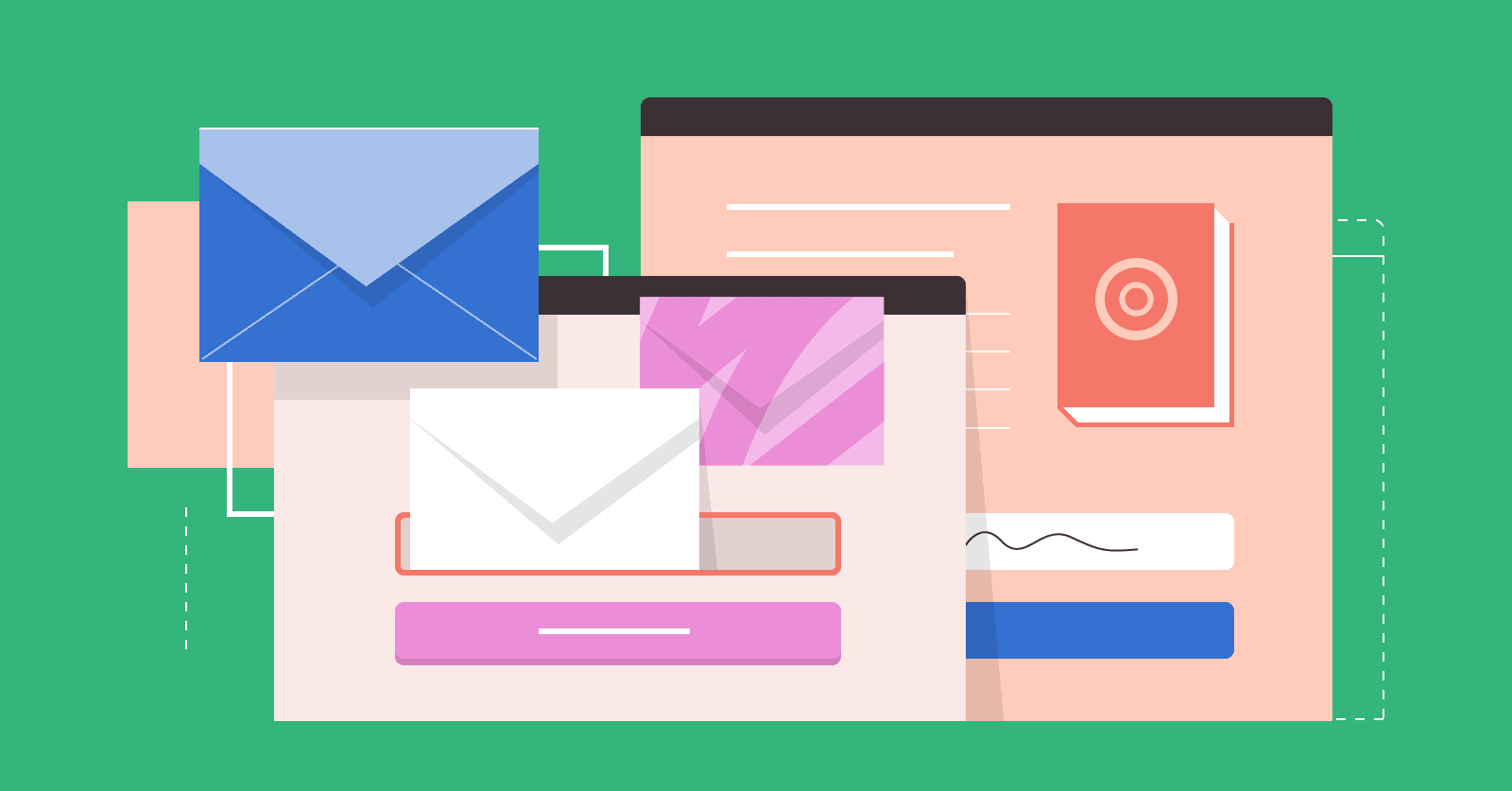 In this post I'm going to show you EXACTLY how to make a squeeze page.
(Step-by-step)
In fact, high-converting squeeze pages are one of the main reasons that I've built my list to 141,996 total email subscribers: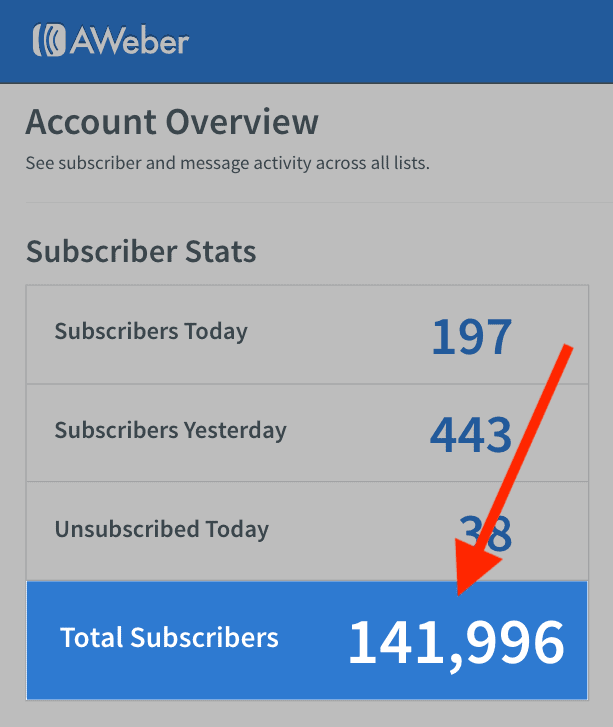 Let's dive right in.
What Is a Squeeze Page?
A Squeeze Page (also known as a "landing page" or "lead page") is a webpage designed specifically to collect email addresses from visitors. The "squeeze" name stems from the fact that the page provides limited options, which can "squeeze" an email address out of potential subscribers.
With that, here's how to create a squeeze page:
Step #1: Write Your Headline
Your Squeeze Page headline is REALLY important.
And I have great news:
Writing a Squeeze Page headline is super simple.
All you need to do is state a clear outcome that people will get from signing up.
That's it.
For example, the headline in my Squeeze Page is, "Proven SEO Tips Straight to Your Inbox":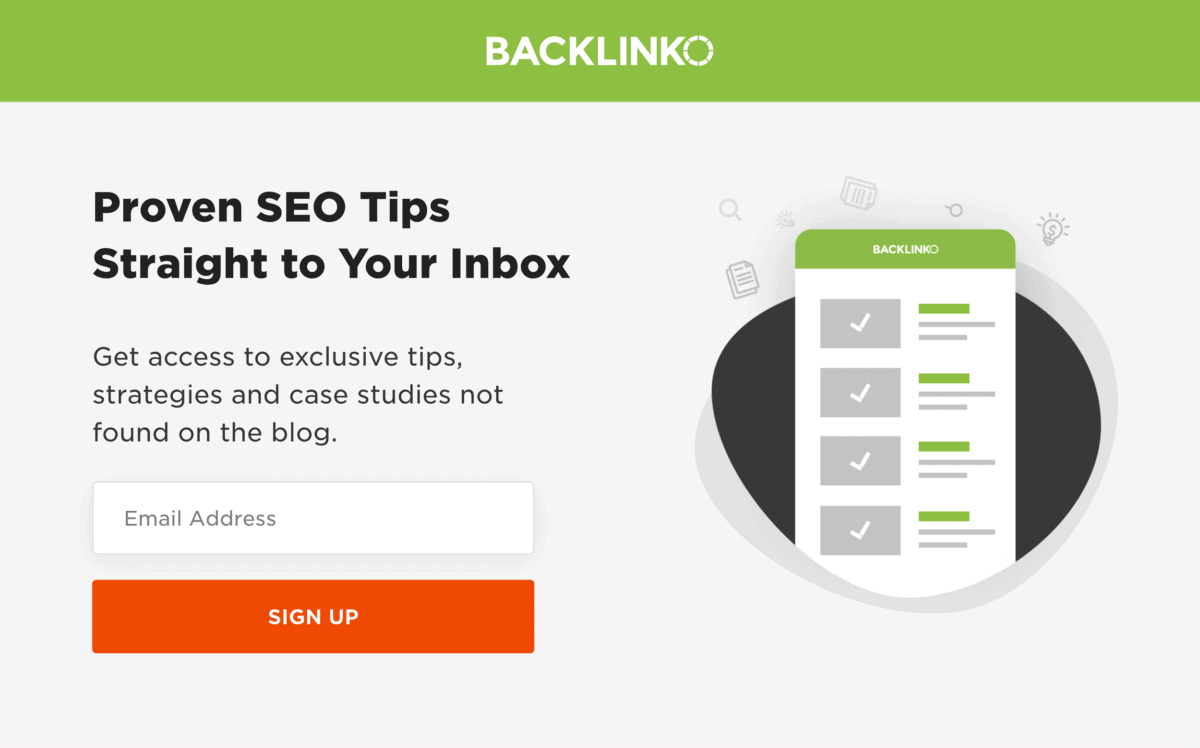 Here are a few other headlines you can use:
Learn How to ____ In _____ Minutes
New Case Study: How I Lost/Ganed ____
Learn How _____ Makes ____ Per Month
Get ____ With Less ____
Free Newsletter: Insider _____ Tips From Experts
Step #2: Make a Compelling Offer
OK so you've hooked someone with your headline.
Now it's time to let them know EXACTLY what they're going to get.
For example, on this page from my site I offer people a detailed SEO case study: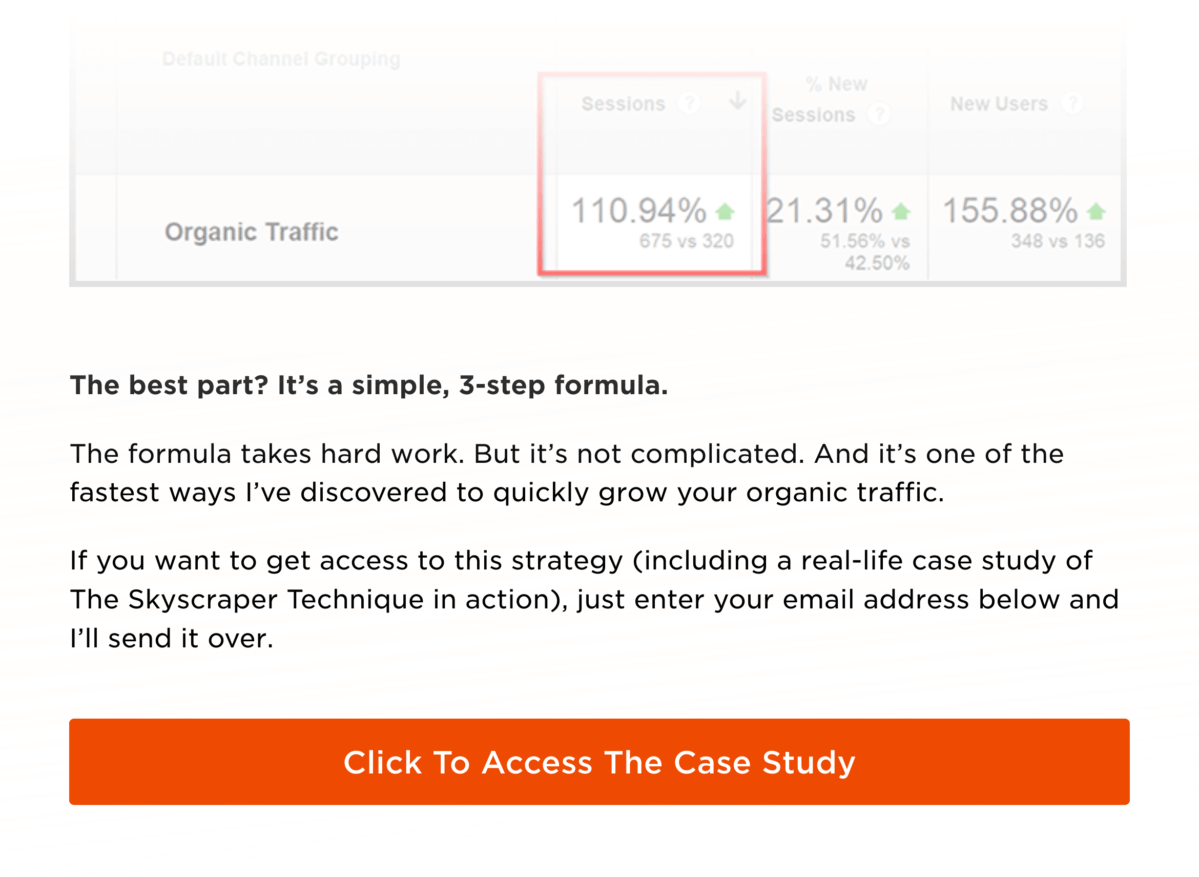 And on my other Squeeze Page I pitch exclusive tips that I only send to newsletter subscribers: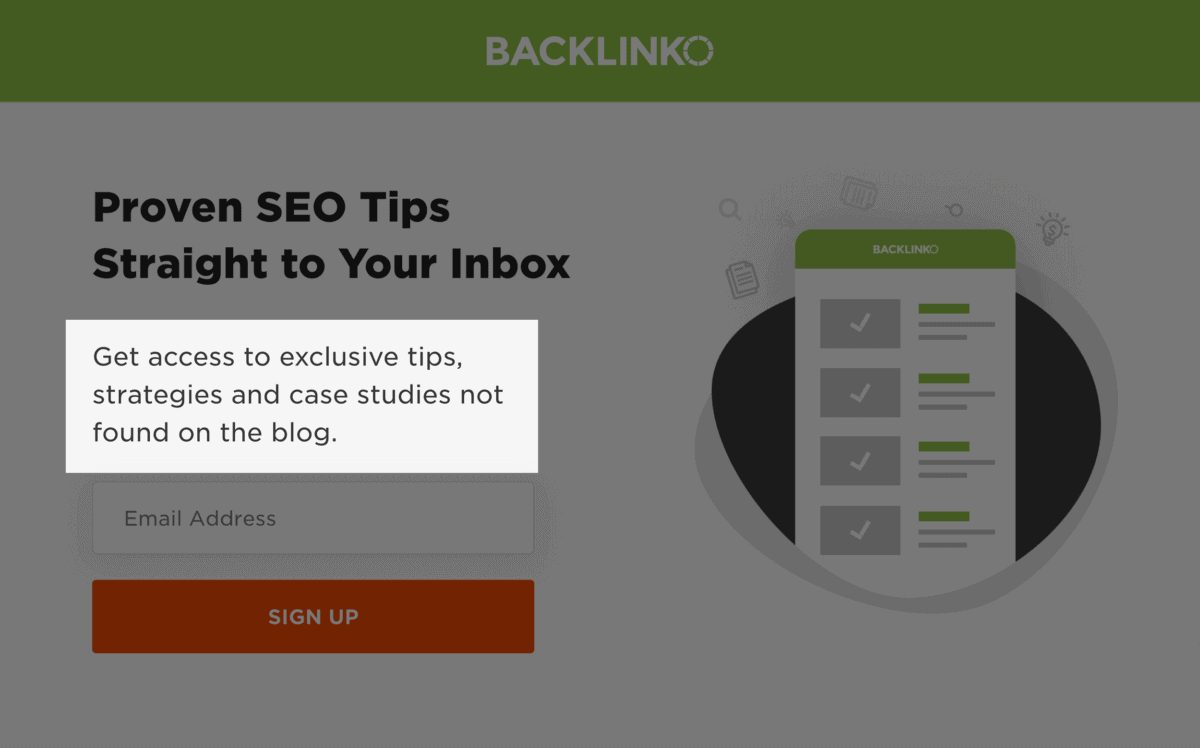 Here are a few other lead magnets that you can offer on your Squeeze Page:
Ebooks
Reports
7-Day Email Courses
Videos
Templates
Whitepapers
The question is:
What should YOU offer on your Squeeze Page?
Here are a few ways to find something that your audience wants so badly that they're willing to hand over their email to get it.:
#1: Look for questions that people ask on forums and online communities (like Reddit).
If you see the same question or problem pop up again and again, you know you have a winning topic on your hands.
For example, the Paleo subreddit it PACKED with keto recipes: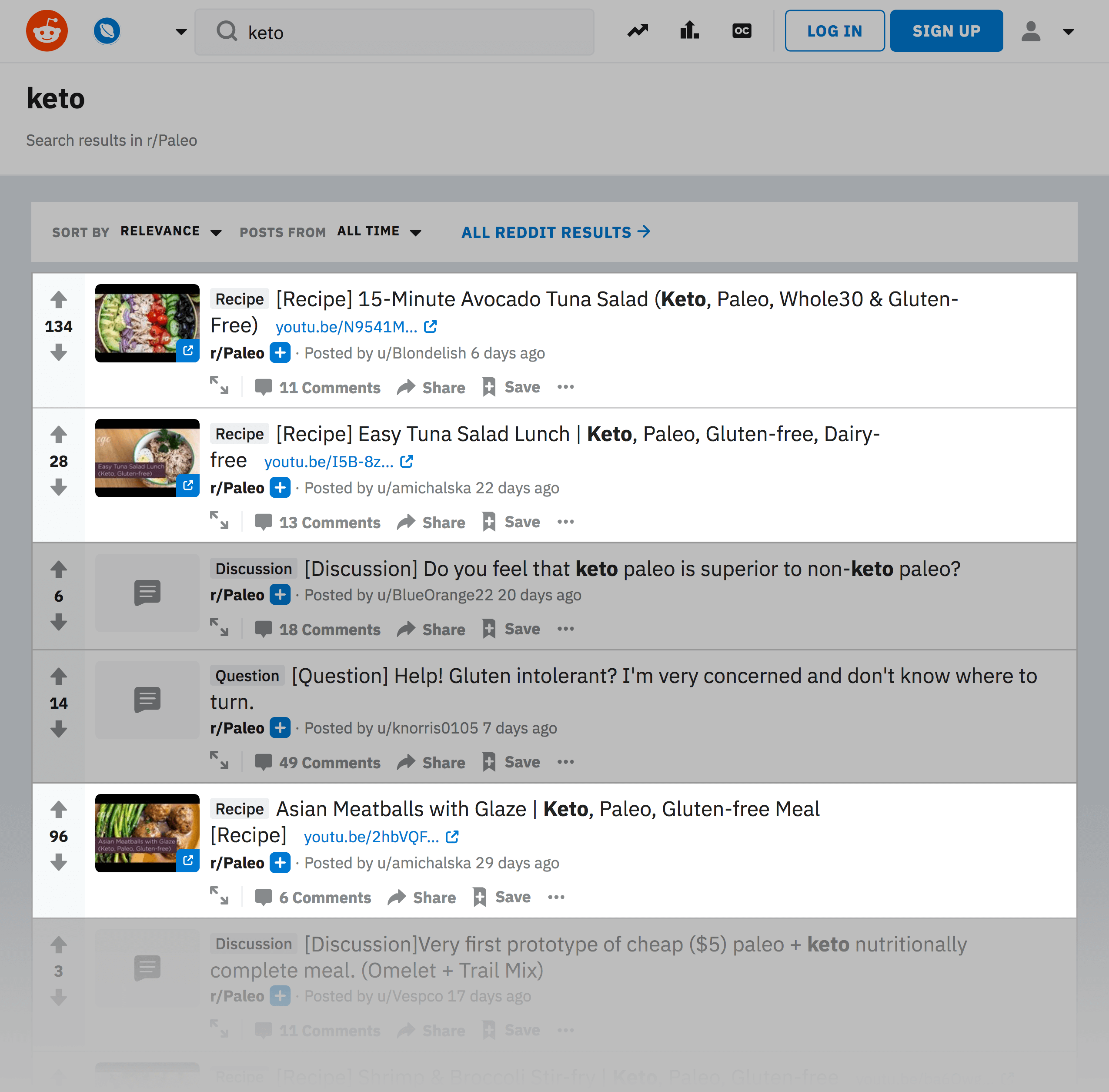 So a cookbook or one-week keto meal plan would be an amazing lead magnet.
#2: Something on a topic you can cover better than ANYONE else.
In other words:
Create a lead magnet on a topic that you can hit out of the park.
Why?
This will make your lead magnet instantly stand out.
Most lead magnets are the same "10 ways to X" nonsense.
But when you offer something unique, people are MUCH more likely to sign up.
For example, one of my Squeeze Pages offers people a step-by-step case study that they can't find anywhere else.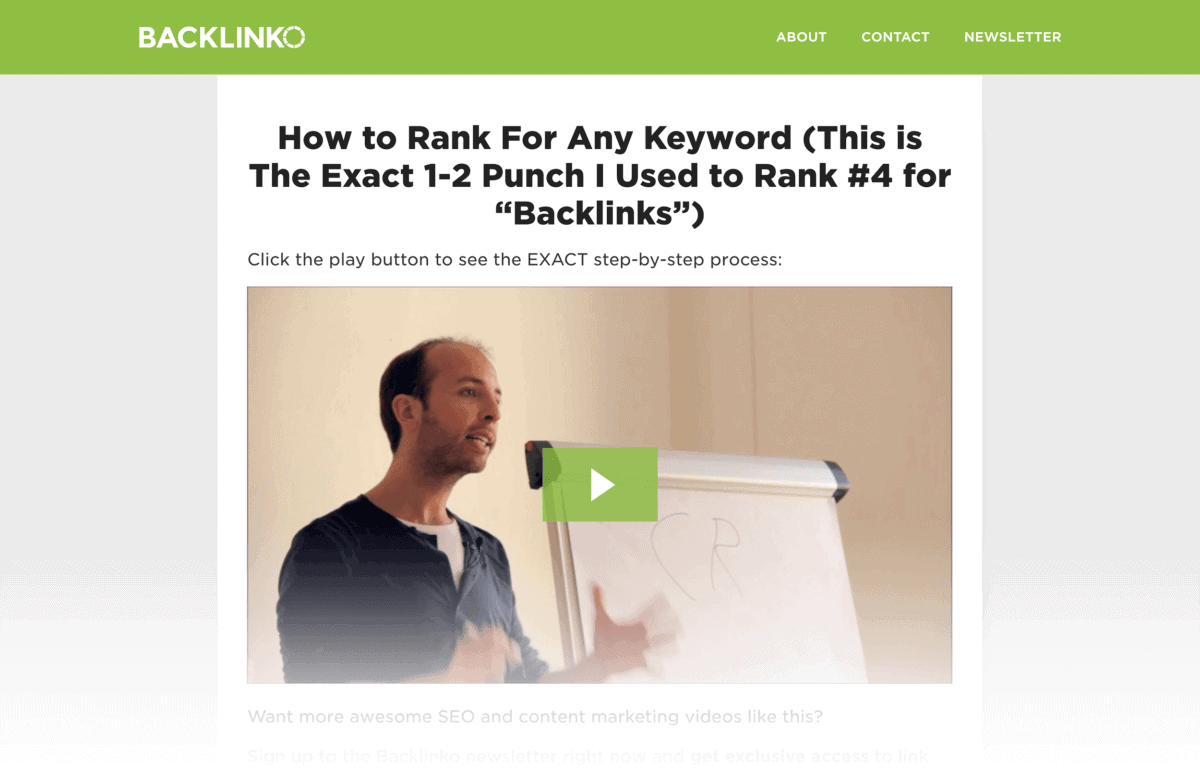 And that Squeeze Page converts at 21.7%.
#3: Check out courses in your niche on Udemy.
For example, let's say that you run a blog that helps people learn Excel.
First, find a best-selling course on Excel.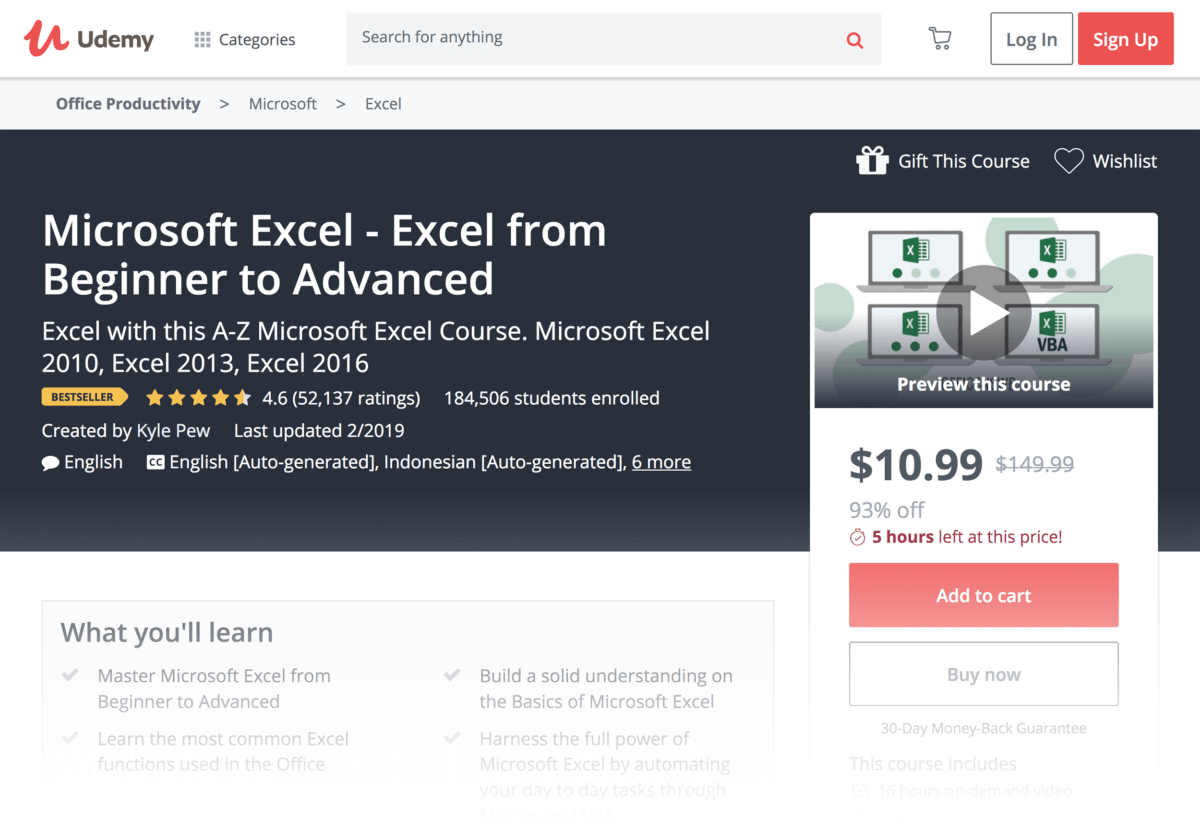 Then, take a look at the course outline: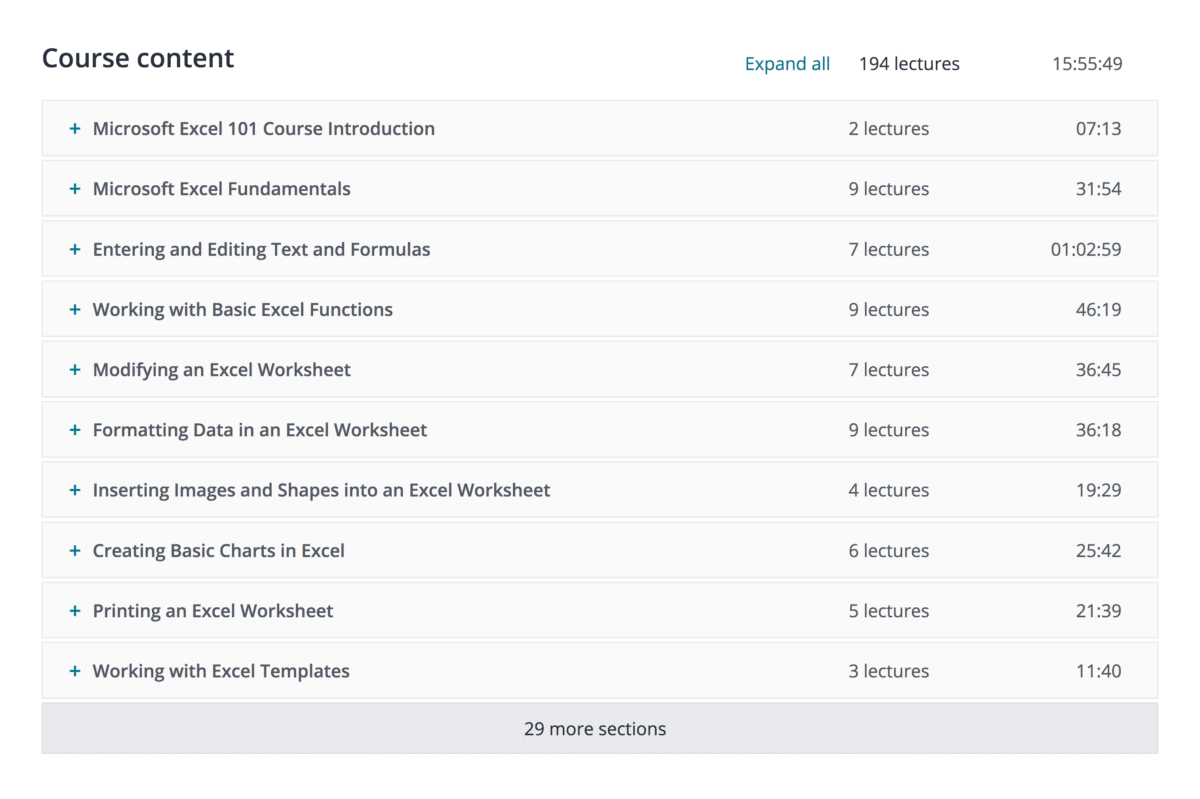 Then, create a lead magnet on one of the topics that you find.
Why? Think about it:
This is information that people are paying for.
So when you offer content on this topic for free on a Squeeze Page, people will be happy to hand over their email address.
Step #3: Use Multiple Opt-in Forms
Here's a big mistake a lot of people make with Squeeze Pages:
They only use ONE optin-form.
And it KILLS their conversion rates.
Instead, I recommend using 2, 3 or even 4 forms.
For example, I use two opt-in forms on my squeeze page.
One above the fold: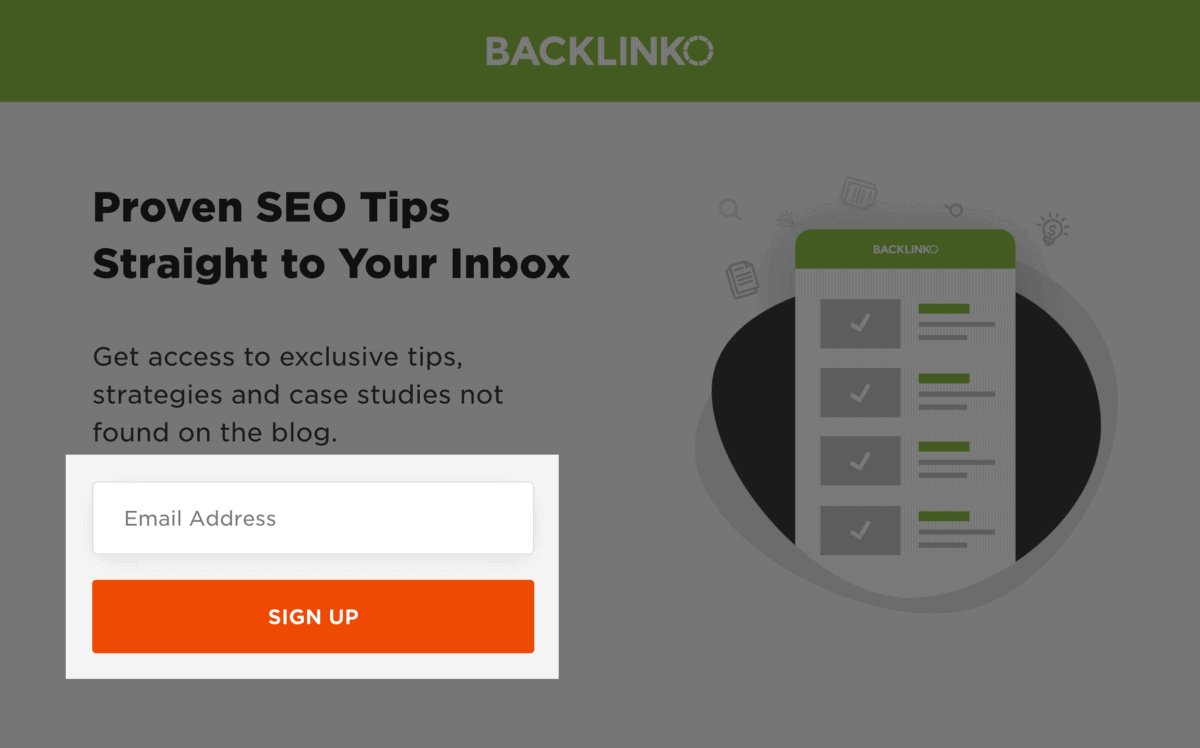 And another at the bottom of the page: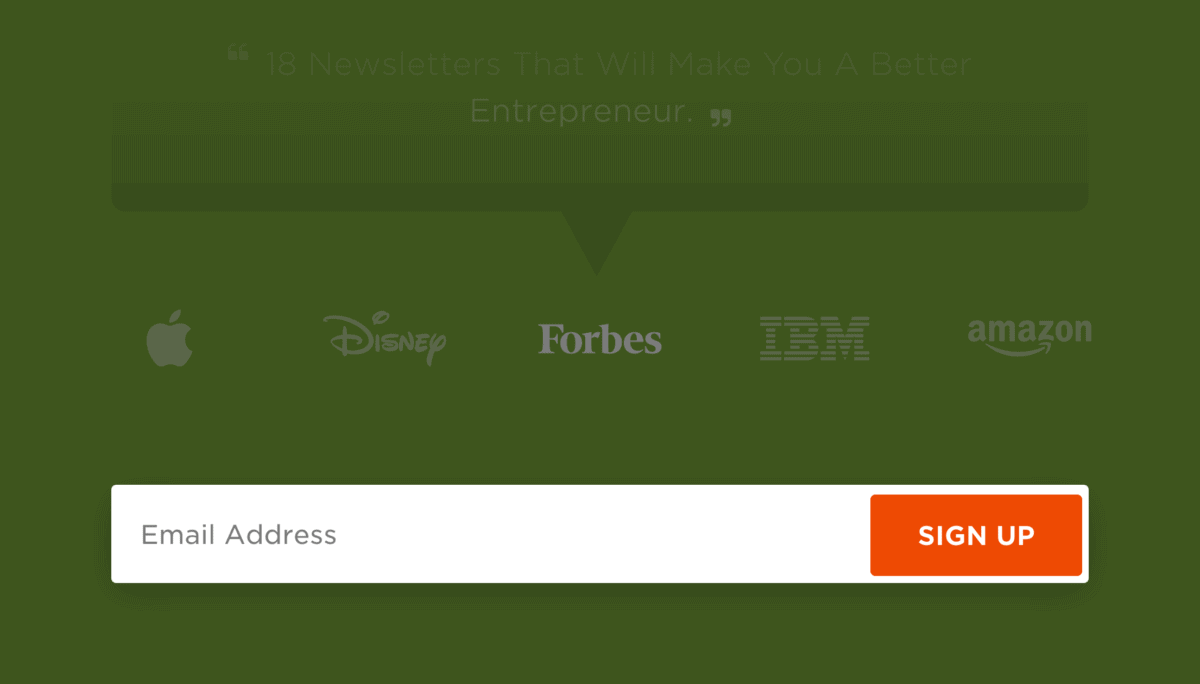 That way, I give visitors two opportunities to subscribe.
Bottom line? Include several opt-in forms on your Squeeze Page (at least 2).
Pro Tip: Limit the number of form fields someone needs to fill out. If you make people give you their name, phone number, and life goals, they're NOT going to sign up.
So only use those fields if you're 1000% going to use them.
For example, HubSpot asks for a ton of info.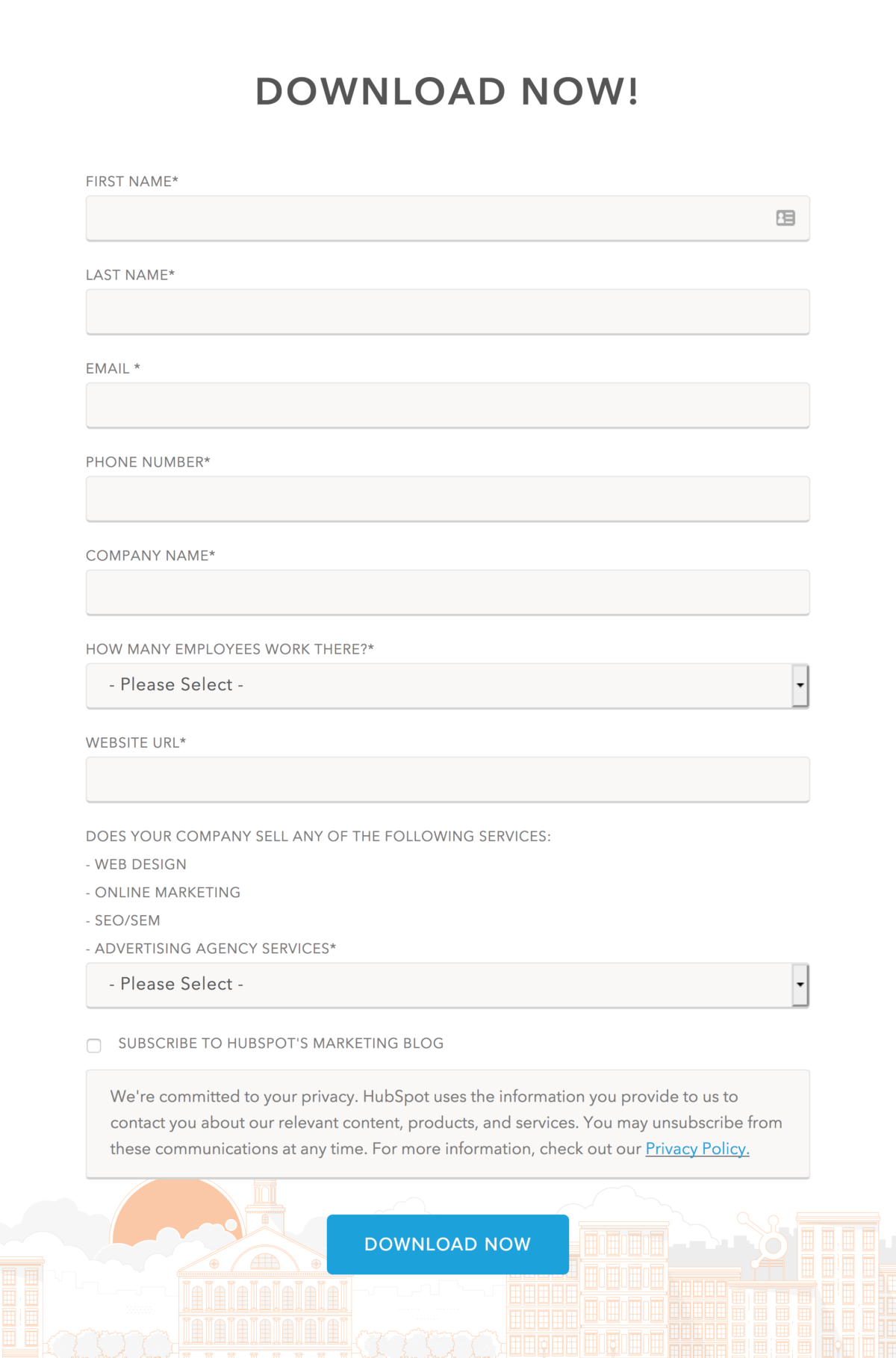 They're not just looking to get email subscribers. They want leads that they can turn into customers. So collecting all this info makes sense for them.
But if your goal is to get subscribers, limit your fields to just email or name + email.
Step #4: Add a Call to Action
Your next step is to include a strong, clear call to action (CTA) on your page.
In other words:
Tell people EXACTLY what to do next.
For most Squeeze Pages, your CTA will be something like: "Join My Newsletter".
In my case, I go with the straightforward "Sign Up".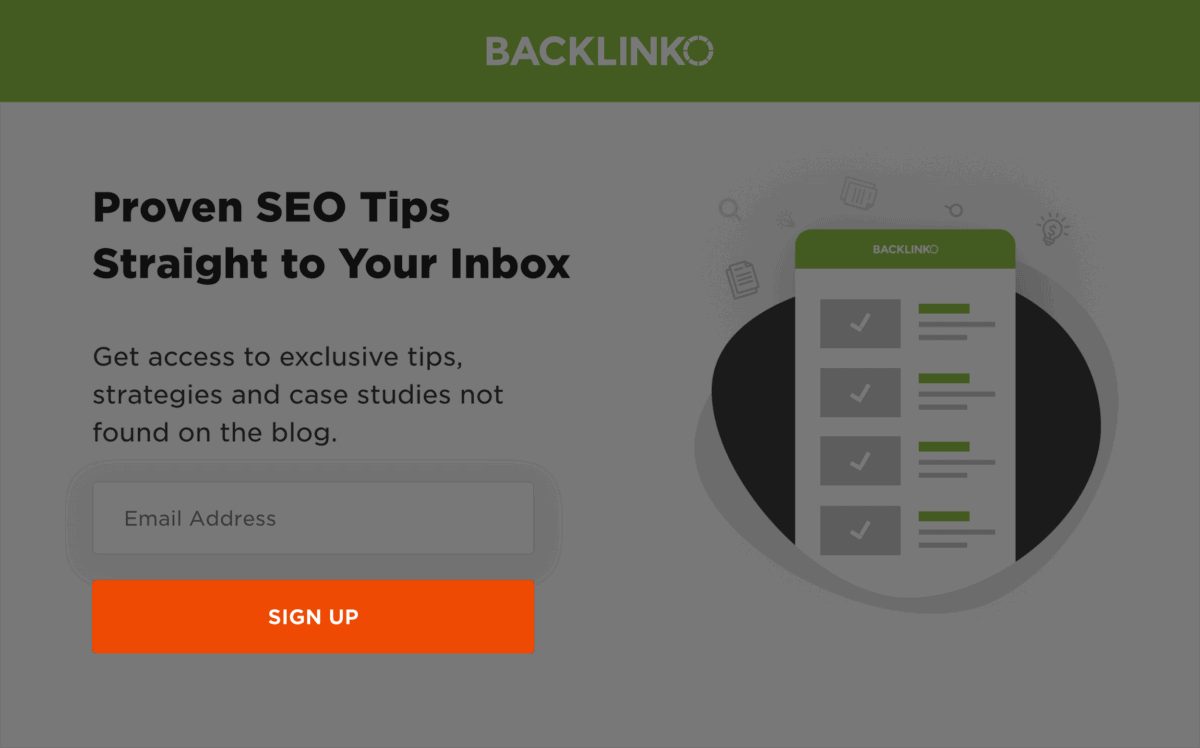 That said, the best CTA for you depends a lot on what you're offering.
For example, if you're giving away an ebook, you probably want to use a CTA like "Get the Ebook".
And on this page where I'm pitching a case study, my CTA is: "Click to Access The Case Study".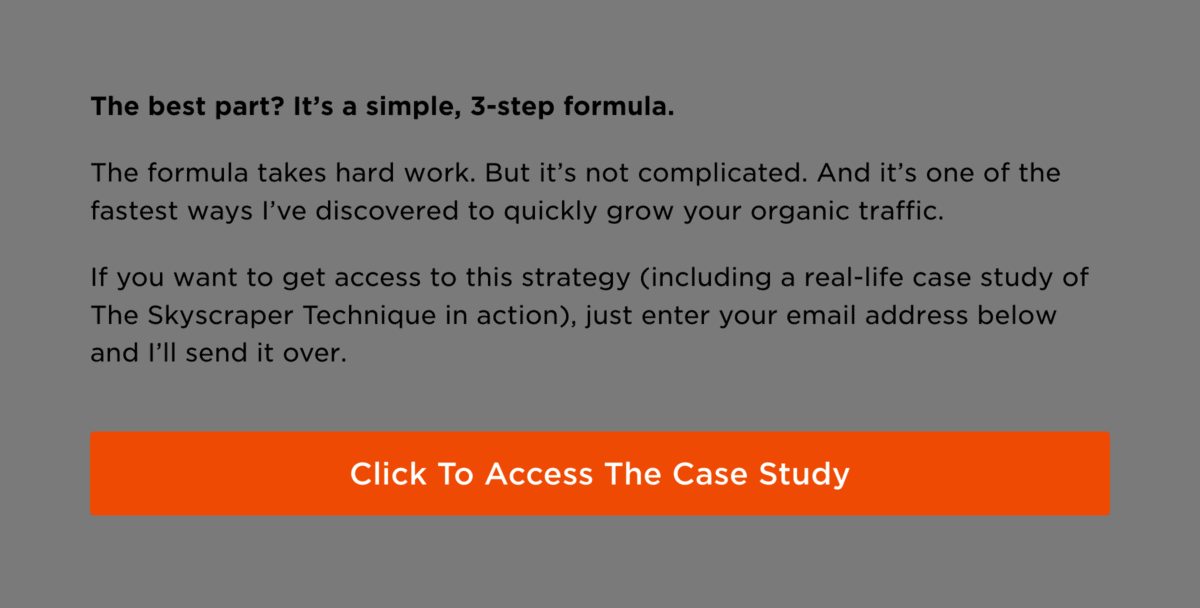 Don't overthink this step.
As long as your CTA is crystal clear, you're good to go.
Step #5: Use Social Proof
Social proof is one of the BEST ways to get more conversions on your Squeeze Page.
Why?
These days, people are SUPER reluctant to hand over their email address.
(Even if you're offering an awesome checklist, case study or ebook)
Enter: social proof.
Social proof tells potential subscribers: "Relax. Lots of people have already signed up. And they love the newsletter. Go ahead and sign up."
What kind of social proof should you use?
Well, most people show off how many subscribers they have.
(Or how many people downloaded their lead magnet so far)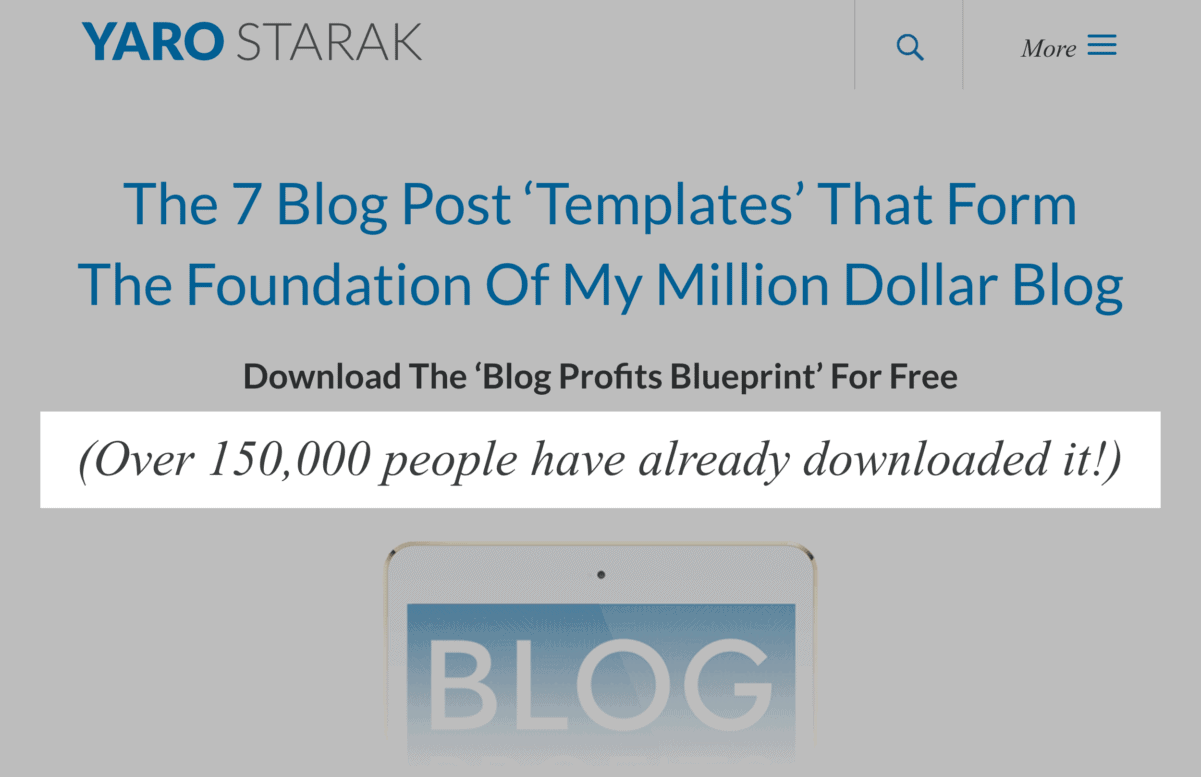 In my case, I show off logos of places that I've been featured: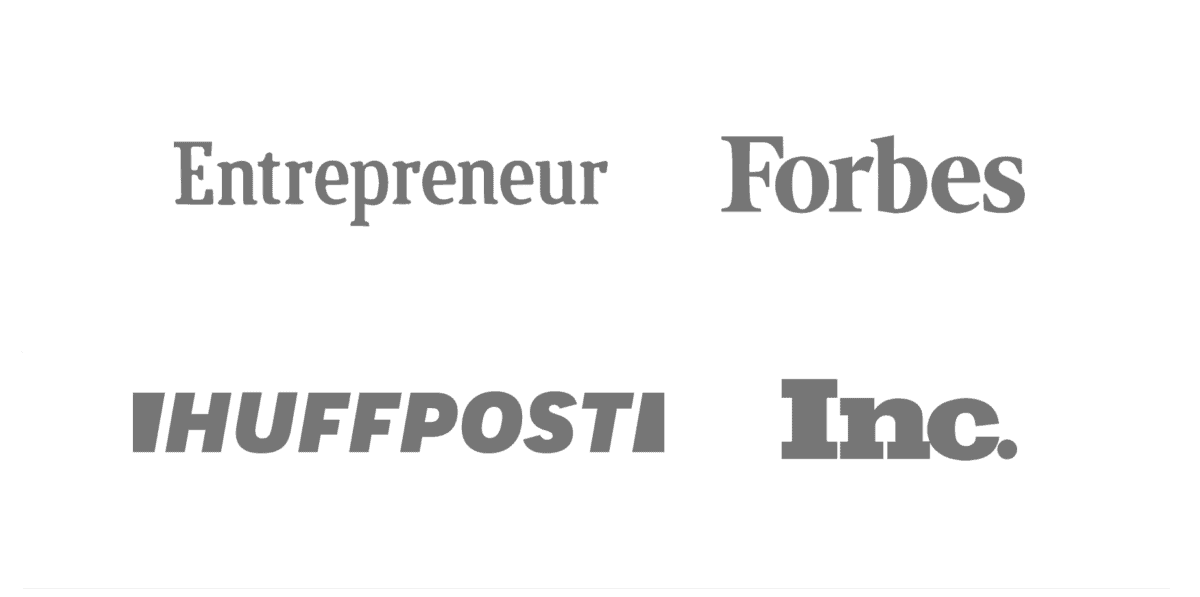 I was also fortunate enough to have Forbes talk specifically about my digital marketing newsletter: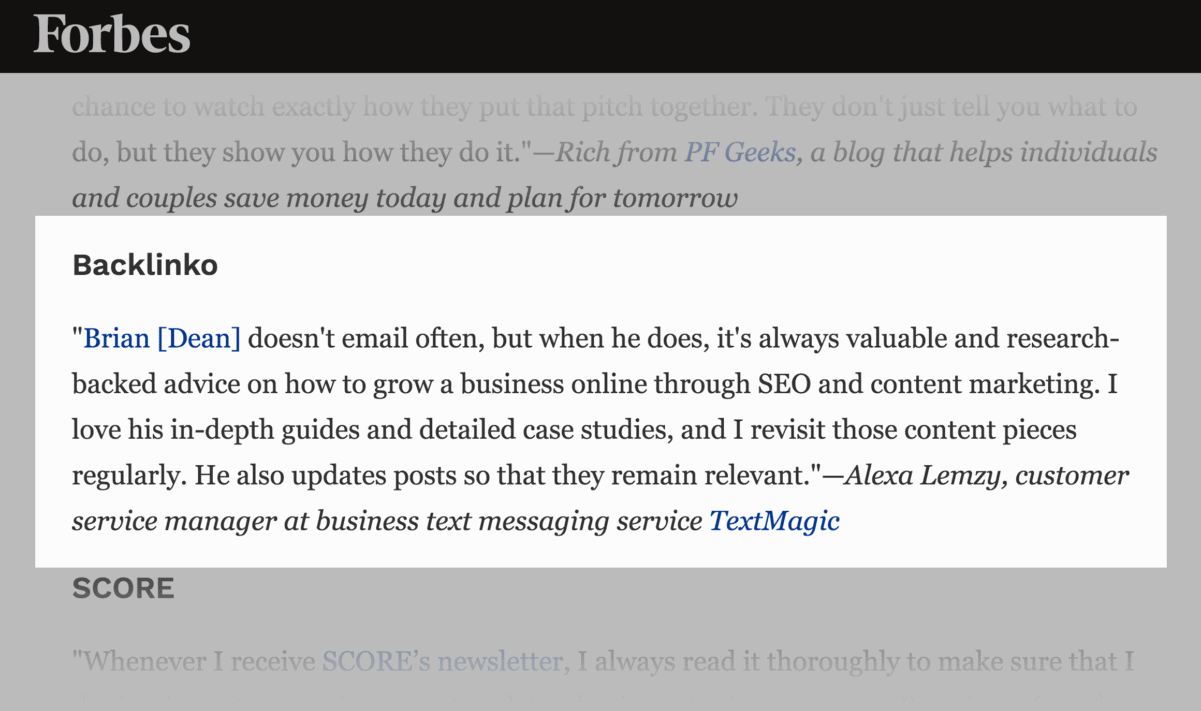 So I feature that mention at the bottom of my Squeeze Page.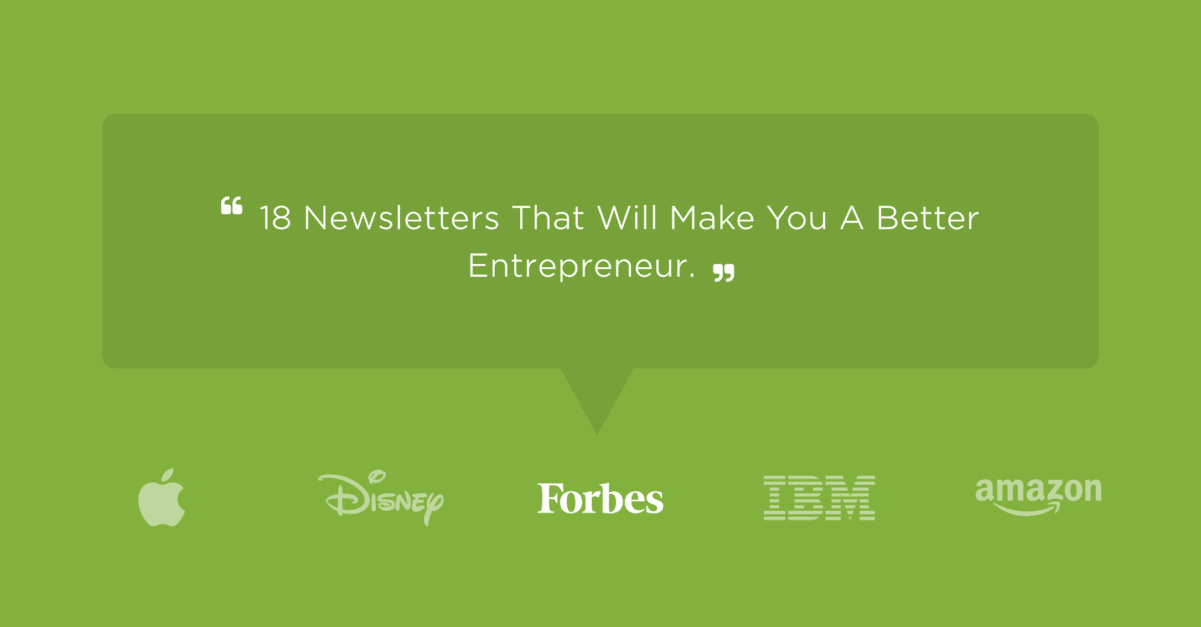 The question is:
How can you use social proof if you don't have 150k subscribers or a feature in a major news site?
It's easy:
Use testimonials.
(Just like you would with a product or service.)
In other words: show off a quote from someone that LOVES your newsletter or lead magnet.
For example, Noah Kagan's Squeeze Page has a quote from a happy subscriber.
Specifically, what they learned from his newsletter: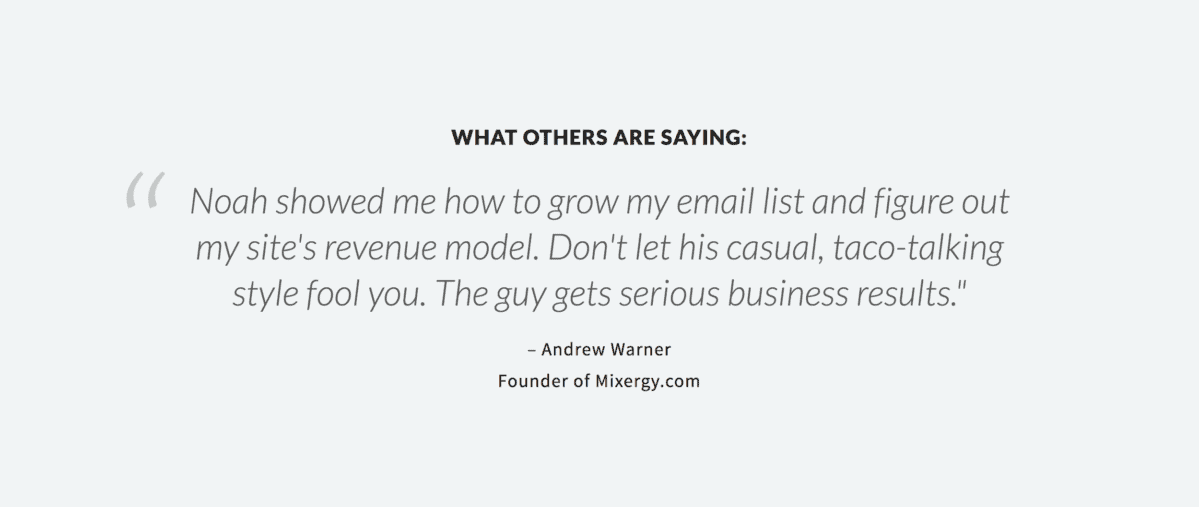 Nice.
The big takeaway is this: the more social proof you generate, the better your page will convert.
Step #6: Remove Distractions
When I first started building Squeeze Pages I'd keep my normal site navigation at the top of the page:
And it was a HUGE mistake.
The "big idea" behind a Squeeze Page is that you give people ONE option on the page.
(Sign up)
And if your page has a sidebar, navigation and links to other pages on your site, your conversions are gonna tank.
That's why today I strip out my navigation so the focus is on my offer: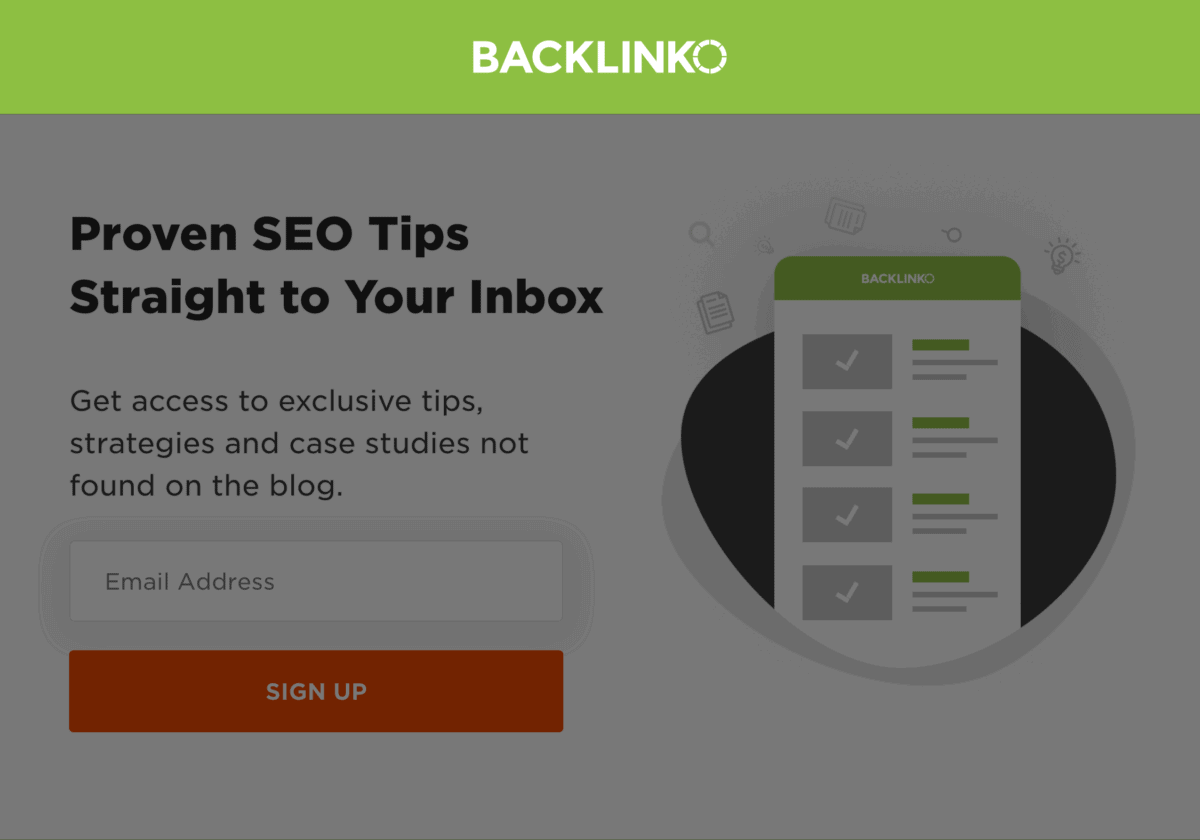 And I recommend you do the same.
Step #7: Build Your Squeeze Page
OK so now you have your Squeeze Page content ready to go.
Now it's time to actually build your page.
And when it comes to creating your Squeeze Page you have three main options:
Option #1: Use a WordPress Plugin, Theme or Page Builder
Here's where you install a plugin or theme on your site that lets you create a custom-designed Squeeze Page.
There are a million of these. But some of the most popular include:
Honestly, if your site runs on WordPress you can't go wrong with any of these options.
Plus, you can literally get your Squeeze Page live in a matter of minutes.
The downside is that you may not get your page to look exactly the way you want.
But most of these WordPress plugins and themes have nice out of the box templates that you can easily customize to meet your needs:
Option #2: DIY Page
In other words:
A page that you custom build and code from scratch.
This might be your bet bet if your site doesn't run on WordPress (for example, you use Shopify or Wix).
But you may want to go this route even if you DO use WordPress.
In fact, our Squeeze Page is custom-built even though Backlinko runs on WordPress: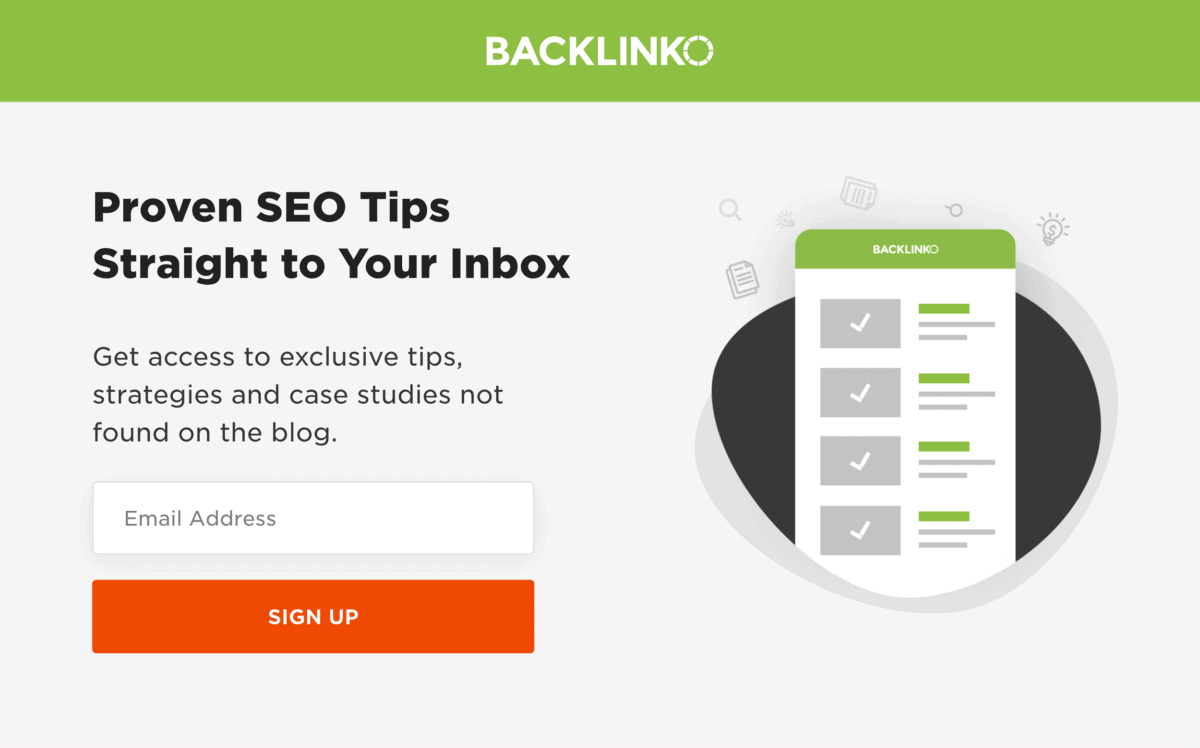 So:
Why would you want to go through the hassle of a custom page if you use WordPress?
It's simple:
You can make your page design look EXACTLY the way you want it to.
Plus, it won't have that "template look" that can turn off a lot of people.
For example, something like this simply wouldn't be possible with a template: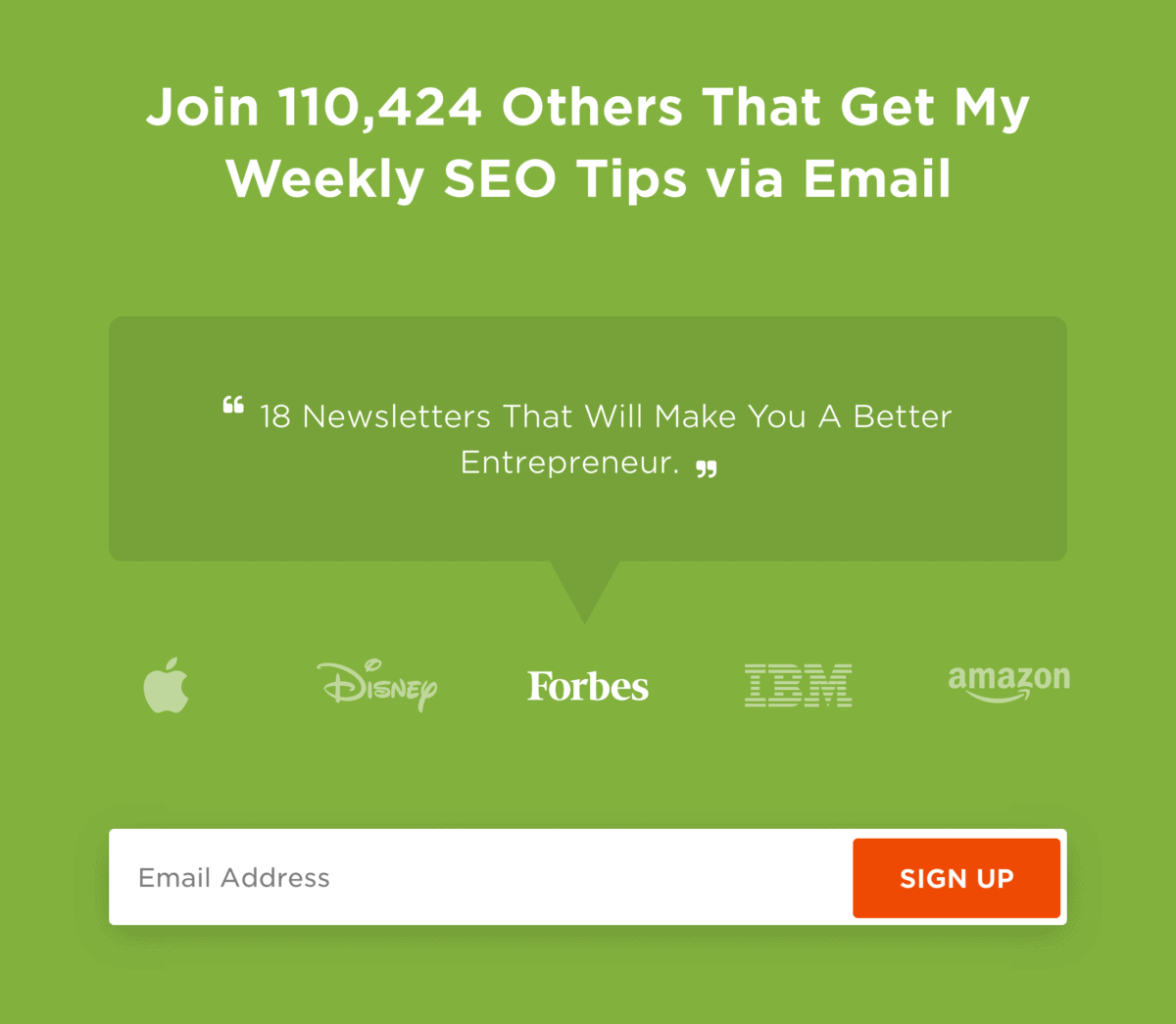 If you go with DIY, I recommend hiring a pro designer on a site like 99Designs.
Then, get a coder to code it up as a WordPress page.
This sounds complicated and expensive. But you can usually get this entire process done for a couple hundred bucks.
Option #3: Landing Page Builders
I'm talking about tools like Leadpages and ClickFunnels.
These are similar to WordPress-specific page builders.
But the big difference is that they integrate with tons of different Content Management Systems.
Plus, you can customize them like crazy.
And because this software exists to make Squeeze Pages, they tend to convert pretty well.
In fact, we used a Leadpages template for our Squeeze Page for YEARS: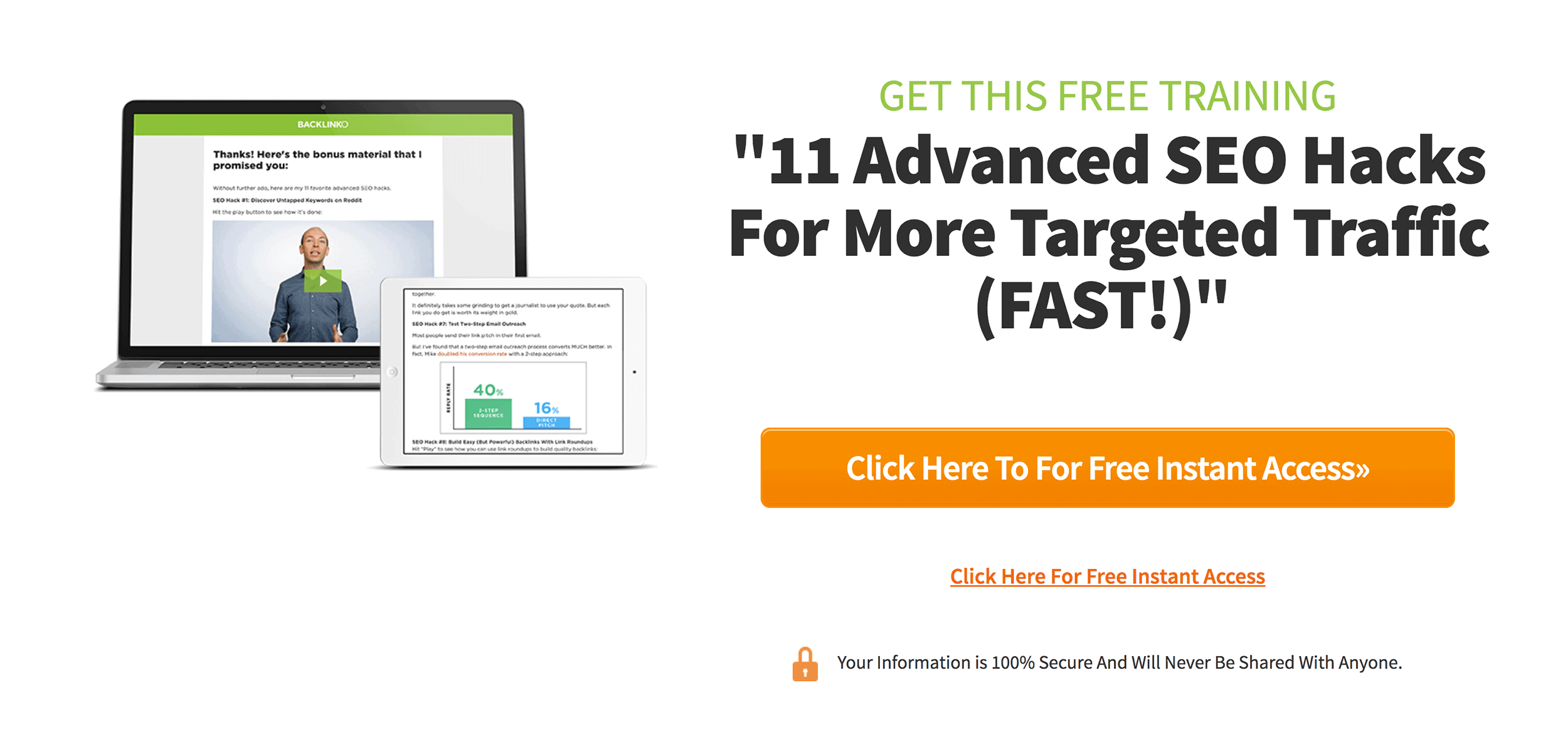 And it converted for us.
But as you can see, the page doesn't look great. And that was after LOTS of customization.
So I ended up working with a designer to make a page that fit our brand.
Step #8: Use an Exit Intent Popup
Your last step is to use an Exit Intent Popup on your Squeeze Page.
Here's an example from my website:
Honestly, this won't make or break your conversion rate. It's like throwing up a hail mary.
But you have nothing to lose. So you might as well use it.
In fact, our popup adds a solid 1% to our Squeeze Page's conversion rate.
(So instead of 14% it converts at 15%).
My one recommendation is to offer something different in your popup.
Otherwise, you're pitching the same thing twice.
For example, my Squeeze Page pitches my email newsletter.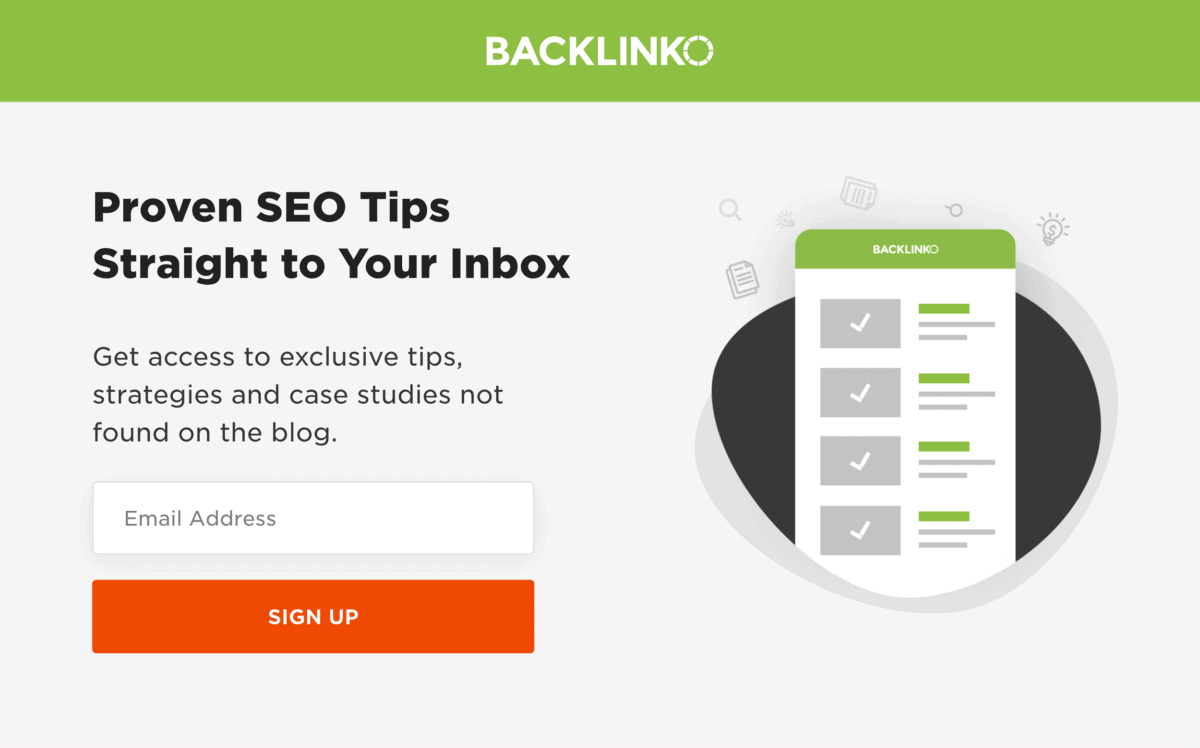 And our popup offers people a PDF guide.
Putting this all together, here's a Squeeze Page template you can use: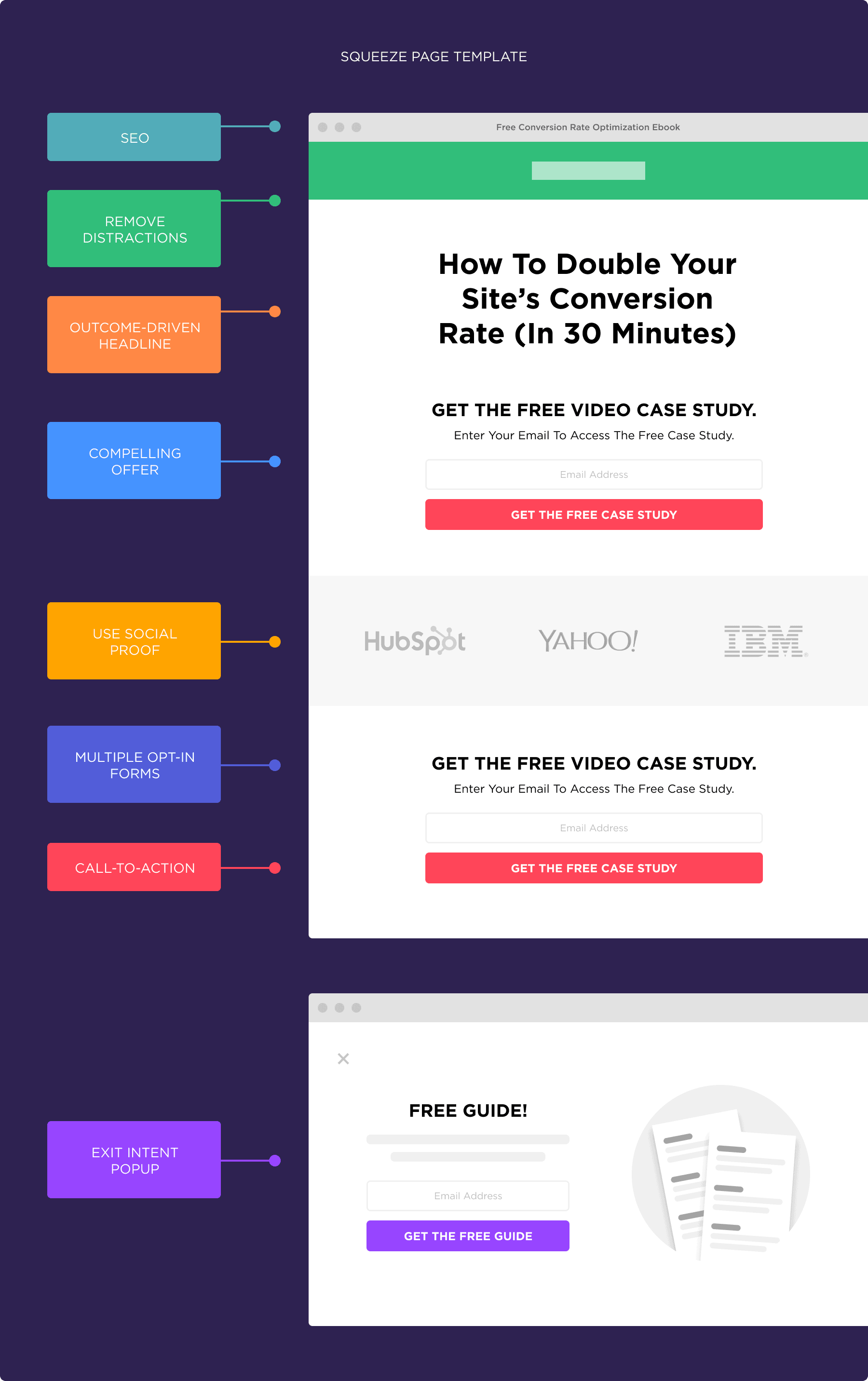 Step #9: Optimize For Search Engines
Is your Squeeze Page going to rank for competitive keywords?
Nope!
You need amazing content and backlinks for that.
But that doesn't mean you should completely ignore your Squeeze Page's SEO.
So I recommend including a super low-competition long tail keyword in your page's title tag.
For example, the keyword "digital banking ebook" only gets 90 searches per month (according to Semrush).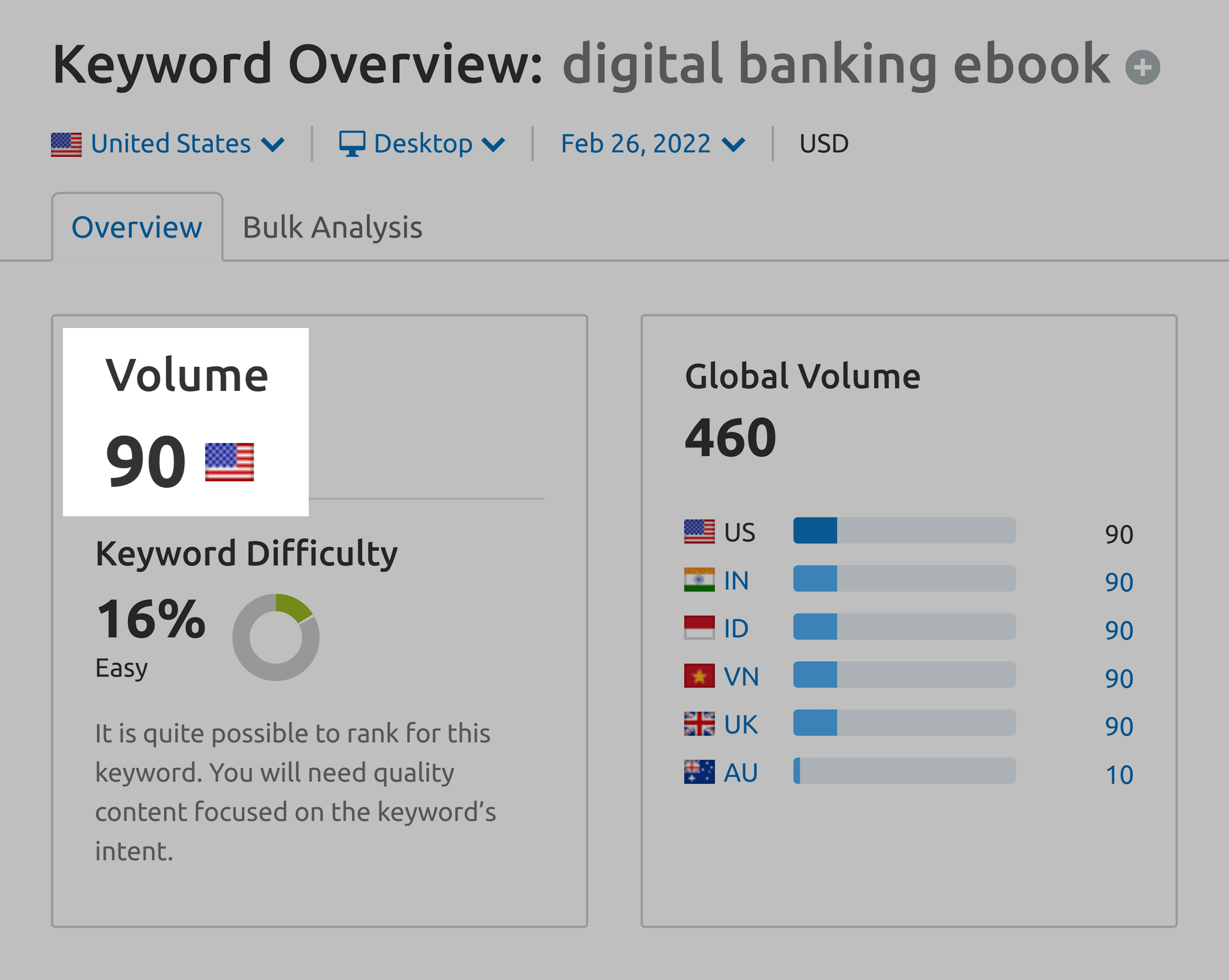 But it also has a competition level of 16.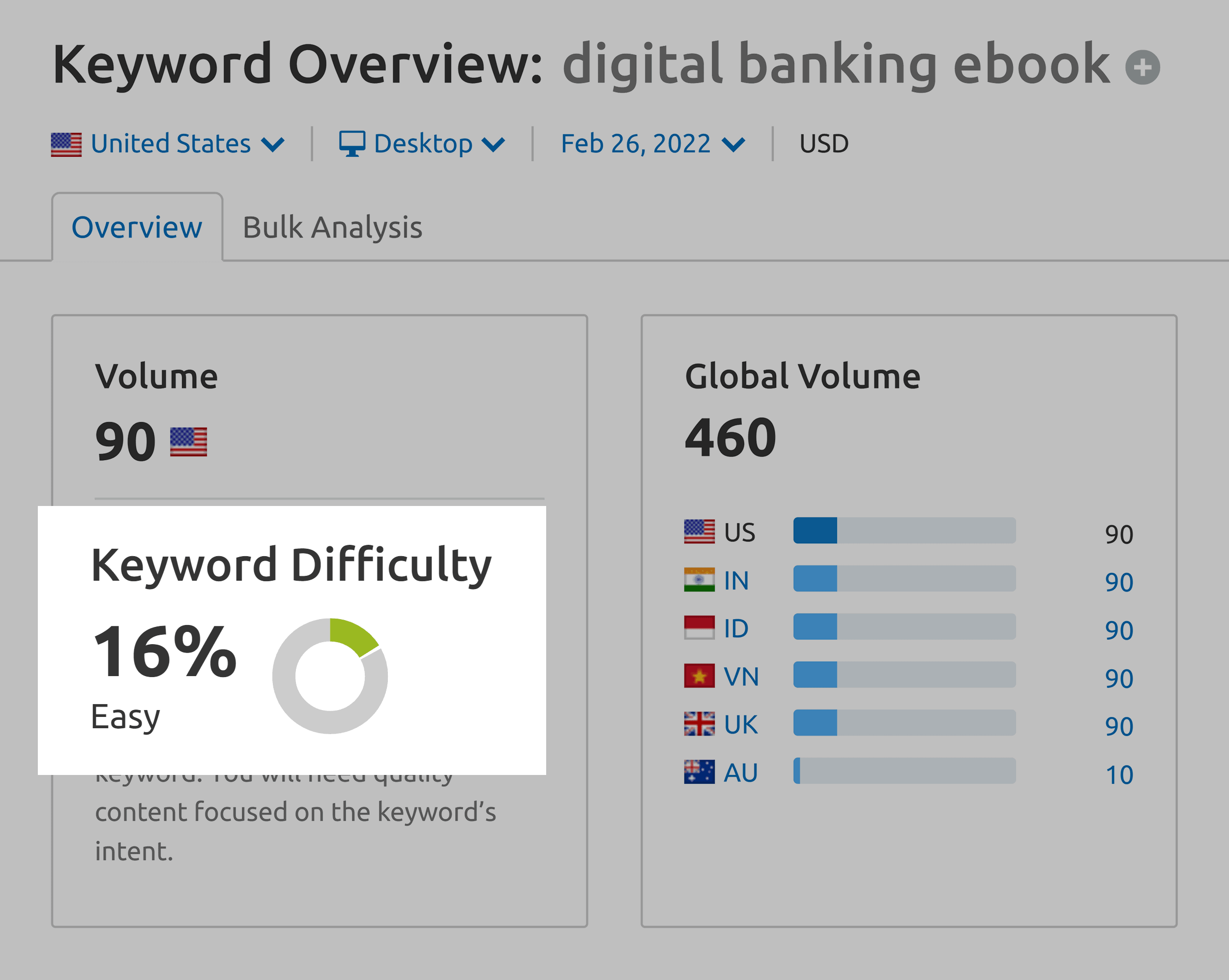 This means a landing page has a real chance of ranking for that term.
Now I'd Like to Hear From You
Now I'd like to hear what you have to say:
What's your experience with Squeeze Pages been like?
Have they helped you build your email list?
Or maybe you think they're overrated.
Either way, let me know by leaving a quick comment below right now.