What is Keyword Difficulty?
Keyword Difficulty (also known as "SEO difficulty" or "keyword competition") is the process of evaluating how difficult it is to rank in Google's organic search results for a specific term. A keyword's difficulty is based on a number of different factors, including domain authority, page authority, and content quality.
Why Is Keyword Difficulty Important?
In short: it's a super important part of the keyword research process. Along with monthly search volume and other factors, keyword difficulty helps you choose the best keywords for SEO.
The only issue is that every tool measures keyword difficulty differently.
In fact, our recent analysis of popular keyword tools found that their difficulty scores were all over the place… even for the same exact keyword.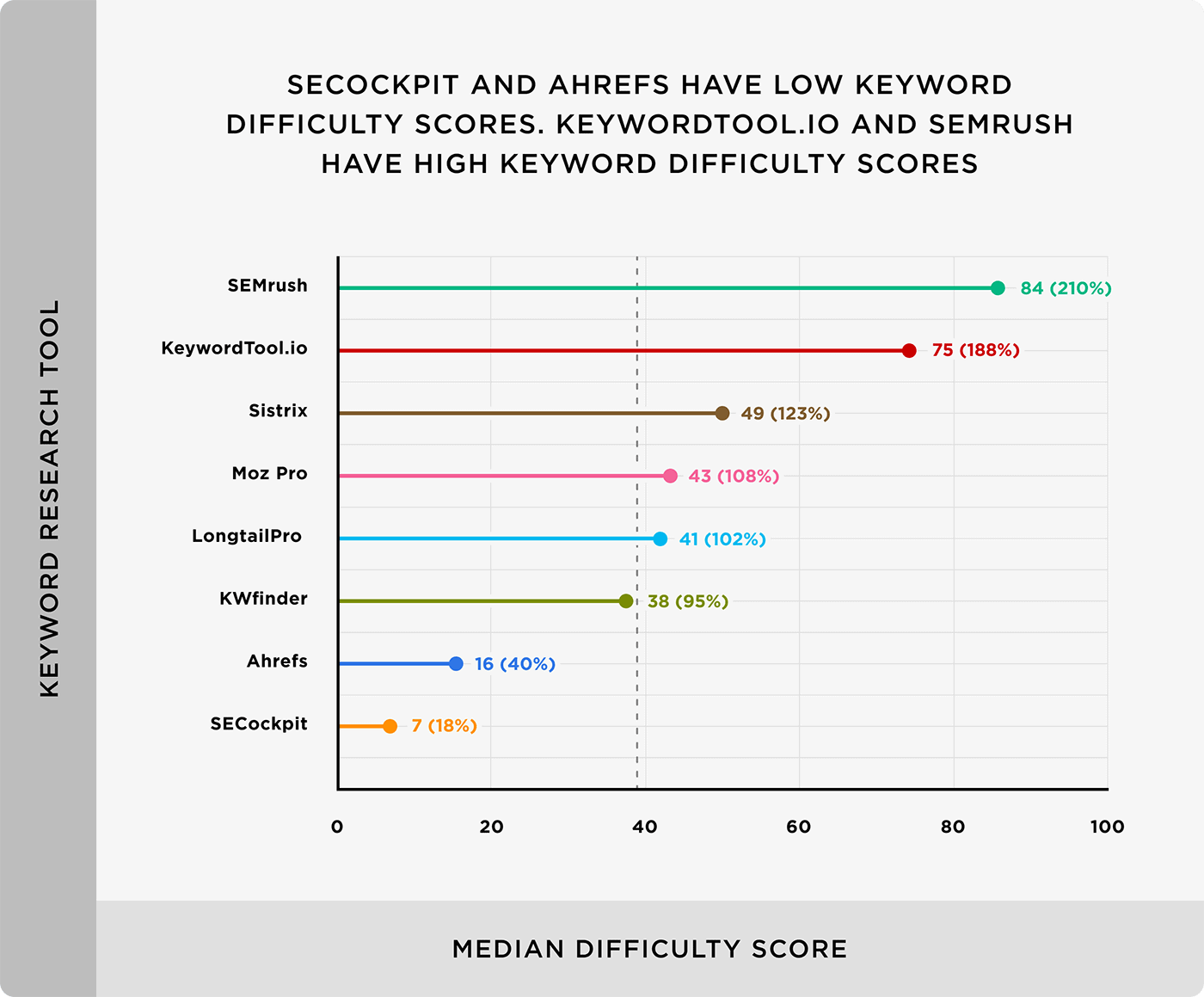 So if you want to get a REAL feel for how hard it will be to rank for a keyword, then you need to dig deeper than the numbers that the tools spit out.
With that, here's how to figure out a term's REAL keyword difficulty:
Step #1: Install The MozBar
There's a free browser toolbar that makes evaluating keyword difficulty faster and easier: The MozBar.
Here's how to install and set it up:
Head over to this page. And click the big yellow button: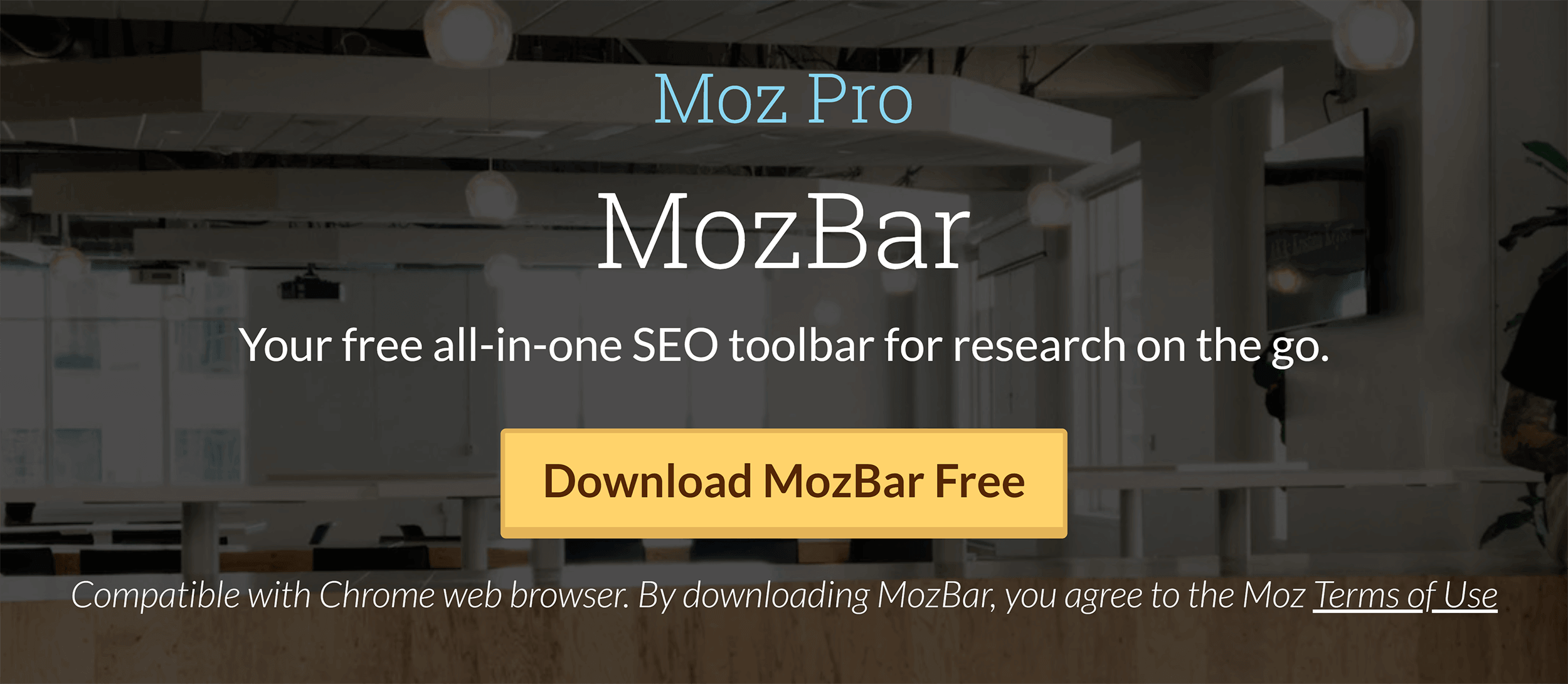 And install and the MozBar on your Chrome browser.
Now, whenever you do a search in Google, you should see information from MozBar in the SERPs:

Now that you have the MozBar set up, it's time to size up the competition based on a handful of different factors.
Step #2: Look at Page Authority
There's an old SEO adage that goes: "Google doesn't rank sites…it ranks pages."
Although a site's domain authority and brand presence play important roles, the #1 factor in a page's ability to rank in Google is the authority of that page.
So there's a lot of truth to that old adage.
The best measurement of a page's authority is Moz's Page Authority.
(You can easily check Page Authority by looking at the "PA" number in the MozBar SERP Overlay:)

It's OK for a SERP to have a few high-PA results on the first page. That's the case for most medium or high volume keywords.
The important thing is to keep an eye out for low-PA pages. Those pages are ripe for getting knocked off by your new, awesomely-optimized page. If you see a lot of these, consider giving that particular keyword the green light.
Step #3: Check Out Referring Domains
At its very core, Google is a vote collection engine.
The more "votes" a page gets (in the form of backlinks), the higher it tends to rank.
(Think links don't matter anymore? Our ranking factors research study found that the number of referring domains was correlated to higher rankings more than any other factor).
This means that the number of referring domains is one metric that's 100% worth looking at.
Because there are several link analysis tools out there, there's no shortage of conflicting data about how many links a page has pointing to it.
So you have two options: you can use the MozBar. Or you can use Semrush.
In general, Moz's link index isn't quite as good as Semrush. But the MozBar is a convenient way to evaluate your target keyword's overall difficulty because it shows you data from right in the SERPs.
Here's how to use both:
You can see the number of referring domains from the MozBar if you have a pro account:

You can also use a tool like Semrush to see how many referring domains point to a particular page.
Just take a URL from Google's first page…

… and pop it into Semrush.
And the tool will show you the number of referring domains linking to that page:

This process takes longer than using Moz's toolbar. But the upside is that the data from Semrush tends to be a lot more accurate.
Step #4: Look at Domain Authority
I don't need to tell you that Google loves ranking pages from major authority sites like (like Wikipedia and Amazon).
Sure,some pages from these sites rank on page authority and the quality of their content.
But most pages on authority sites get a HUGE bump from the simple fact that they're on an authoritative domain.
Which means that – when you evaluate keyword competition — you also want to take a look at the sites you're competing against (not just pages).
Fortunately, the MozBar displays Domain Authority on the SERP overlay:

In general, results with high PA and DA are super-competitive.
As you might expect, you want to see a lot of the top 10 results with low PA and DA. These are keywords that you can easily rank for.
In other words, a page's authority is most important…but you also want to take DA into consideration.
Pro Tip: Watch Out For Big Brands
Brand signals are an underrated part of figuring out keyword difficulty. What are brand signals? They're signals that indicate to search engines that a site is a large brand. And these signals are becoming more and more important in Google's algorithm.
This means, when it comes to keyword difficulty, you also want to take a brand's size into consideration. For example, sites like Amazon, ESPN.com and YouTube are given an edge over small brand results… even if those smaller brands have similar page authority and domain authority.
Step #5: Evaluate Link Profiles
If you've been in the SEO game for a while you know that link metrics can be VERY misleading.
Sites with spammy link profiles sometimes have a high DA and PA. But because they're using spam links, they're not going to stick on the first page over the long run.
So, if there's a keyword that looks especially competitive, but you have a gut feeling there's a lot of black hat SEO behind the results, spot check the top 10's link profile.
You may also want to see if any of the top 10 have links that are going to really, really hard for you to get (for example, media mentions on major news sites).
Either way, if you're going to put a lot of effort behind ranking for a keyword, it makes sense to have a feel for how each site cracked the first page. And the best way to do that is to check out their link profile.
First, copy the URL of one of the top 10 results and paste that URL into Semrush:

Click "Backlink Analytics" in the sidebar and then the "Backlinks" tab: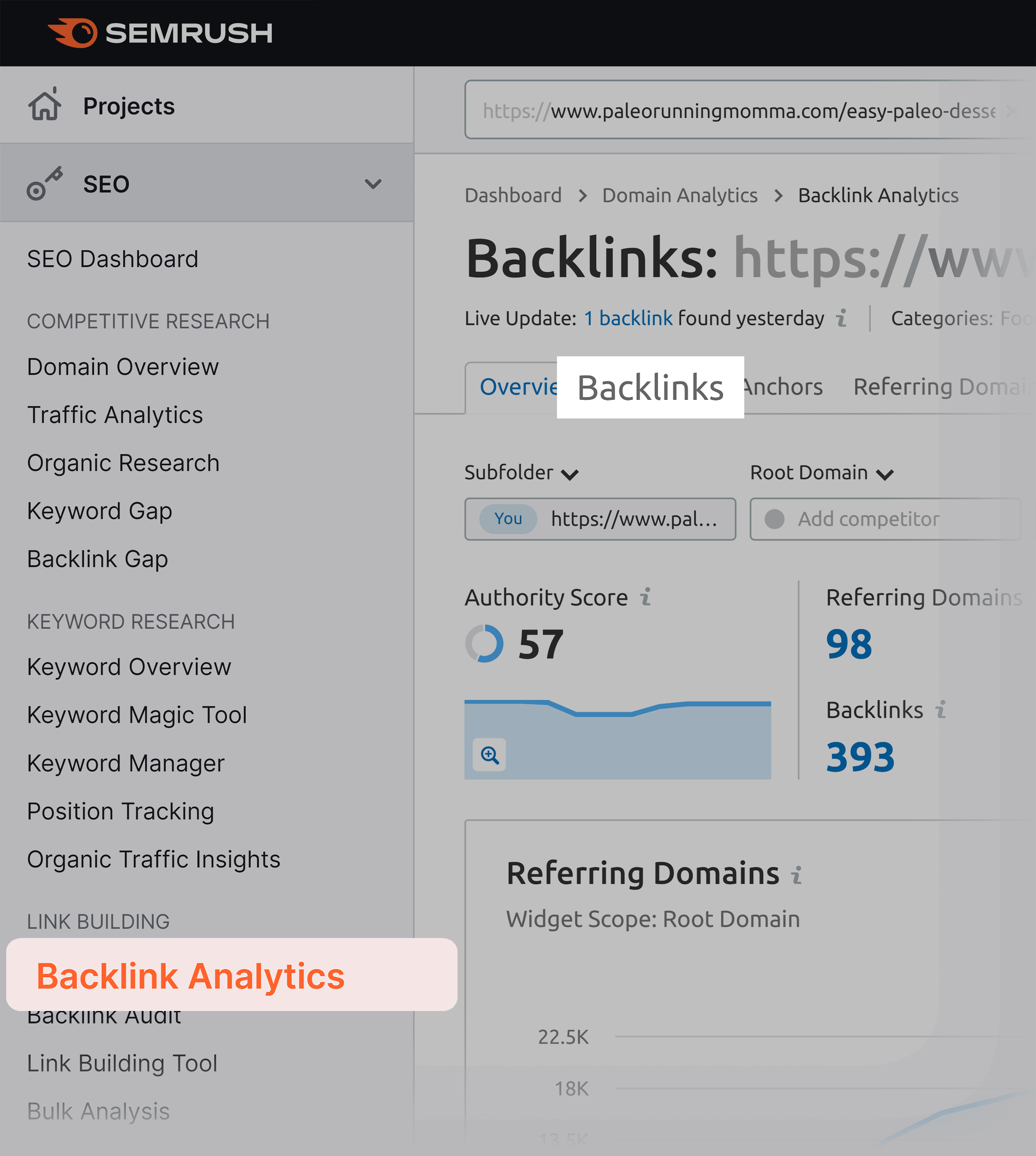 This will display all of the external links pointing to that page.
Finally, glance at the top 10-25 links in their link profile: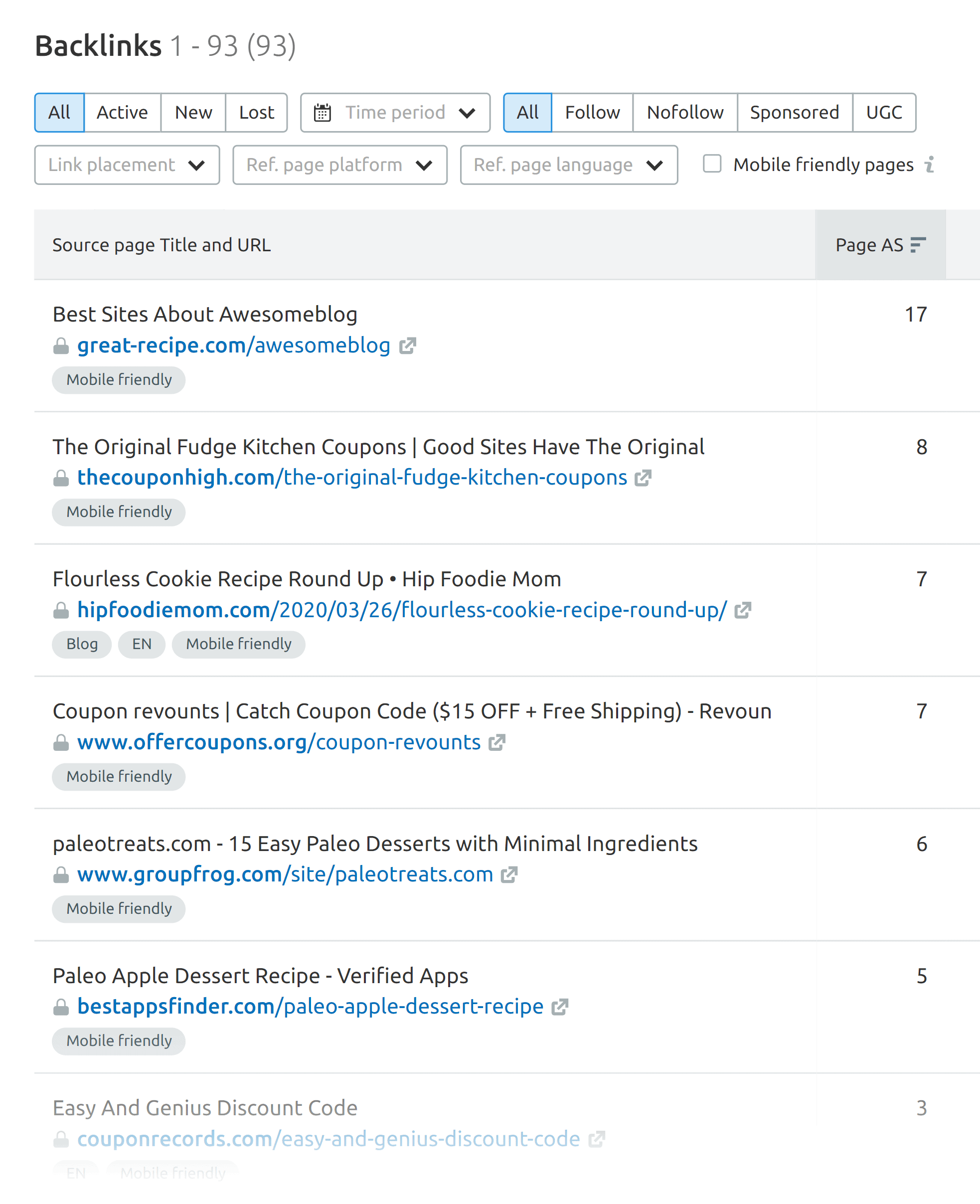 You can usually tell within a few seconds whether or not the page uses black hat SEO.
Links coming from these places tend to indicate a black hat link profile:
Low quality web directories
Article directories
Blog networks
Spammy blog comments
Also keep an eye out for keyword-optimized anchor text from external links. That's another sign that a page is using black hat link building to rank.
On the other hand, if a page has a lot of these links, beating them might be more competitive than the PA and DA numbers indicate:
Links from news sites, like NYTimes.com
Editorial links from authoritative sites in your industry
Links from popular blogs
The point here isn't to obsess over their link profile. It's just another layer of information to help you make an informed decision.
Step #6: Check Out Their Content Optimization
You already know that on-page SEO can make or break a site's ability to rank.
That's why you want to pay attention to the on-page SEO of your would-be competitors in the top 10 results.
For example, let's say you want to rank for "gluten free cookies".
Well, you'd want to look at the title tags of the pages on Google's first page.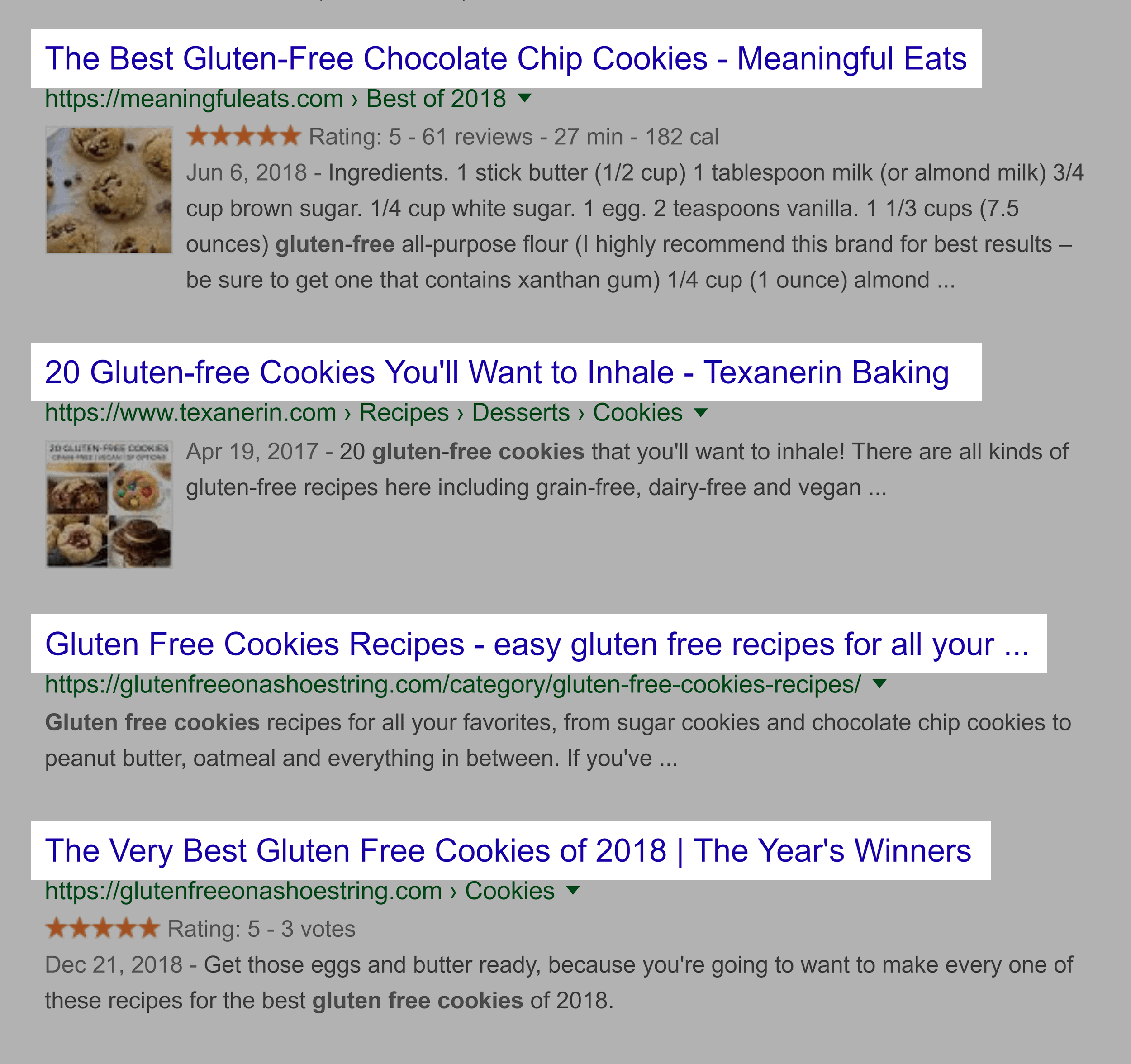 (Title tags are the blue links in the search results)
These two results use the exact keyword or a close variation of the keyword in their title.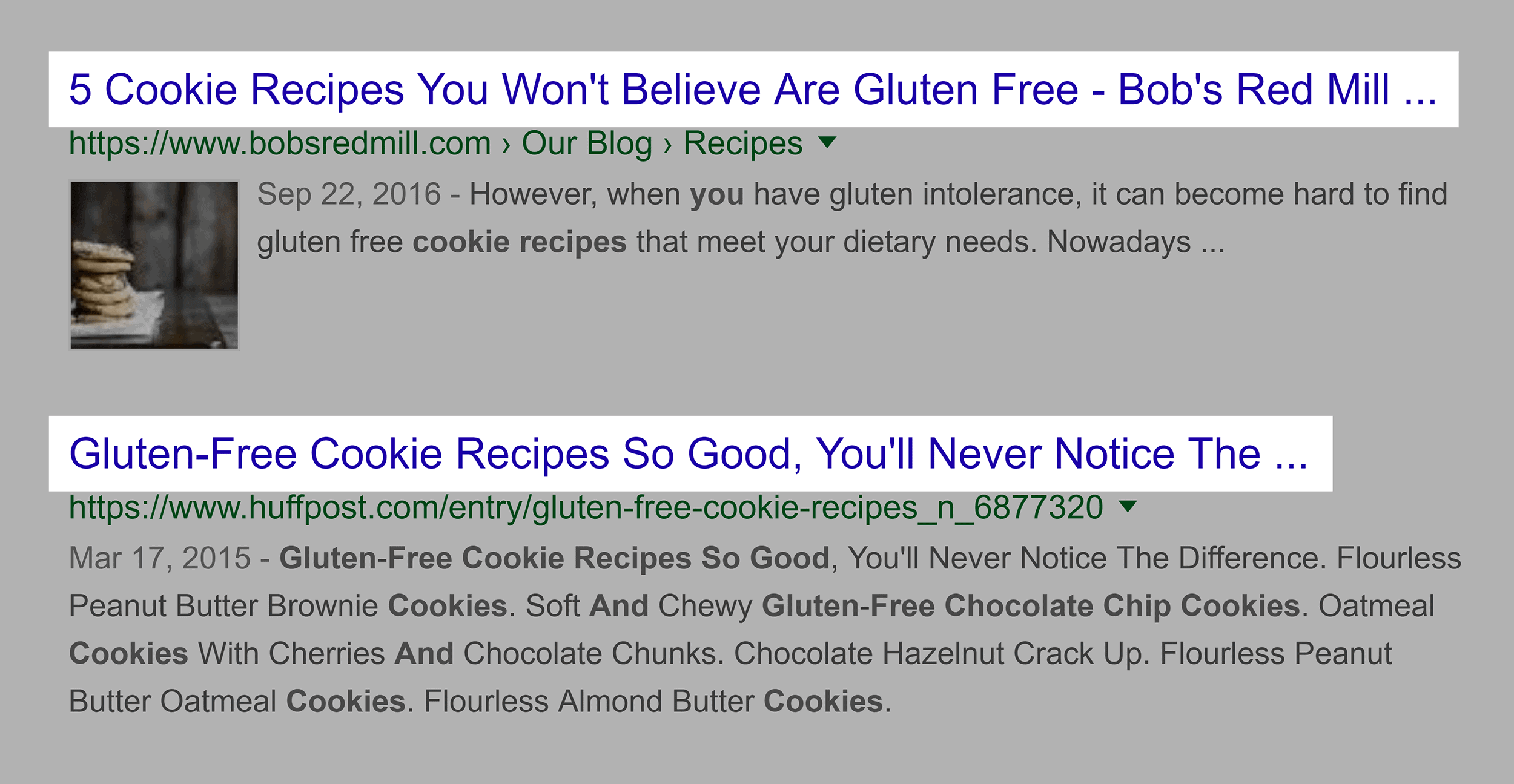 So I'd consider those two pages well-optimized.
To dig deeper, click on one of the results. Next, click on the "Page Analysis" icon in the MozBar:

And this will display information on the page's basic on-page attributes:

If the keyword is included in an H1/H2 tag and in the URL, consider the page well optimized.
On the other hand, if a page has lazy on-page SEO, it can be easy to rank above that content…even if it has decent authority.
Step #7: Find "Easy Target" Results
When you see one or more Easy Target Results in the top 10, it's time to celebrate. You just found a low-competition keyword.
Here are results that tend to indicate a very, very low competition keyword:
Pages with
Yahoo! Answers
Ehow.com
Buzzle
HubPages
Ebay
Blogspot (or other free blog)
Press release sites
Here's an example of a keyword with Easy Target results: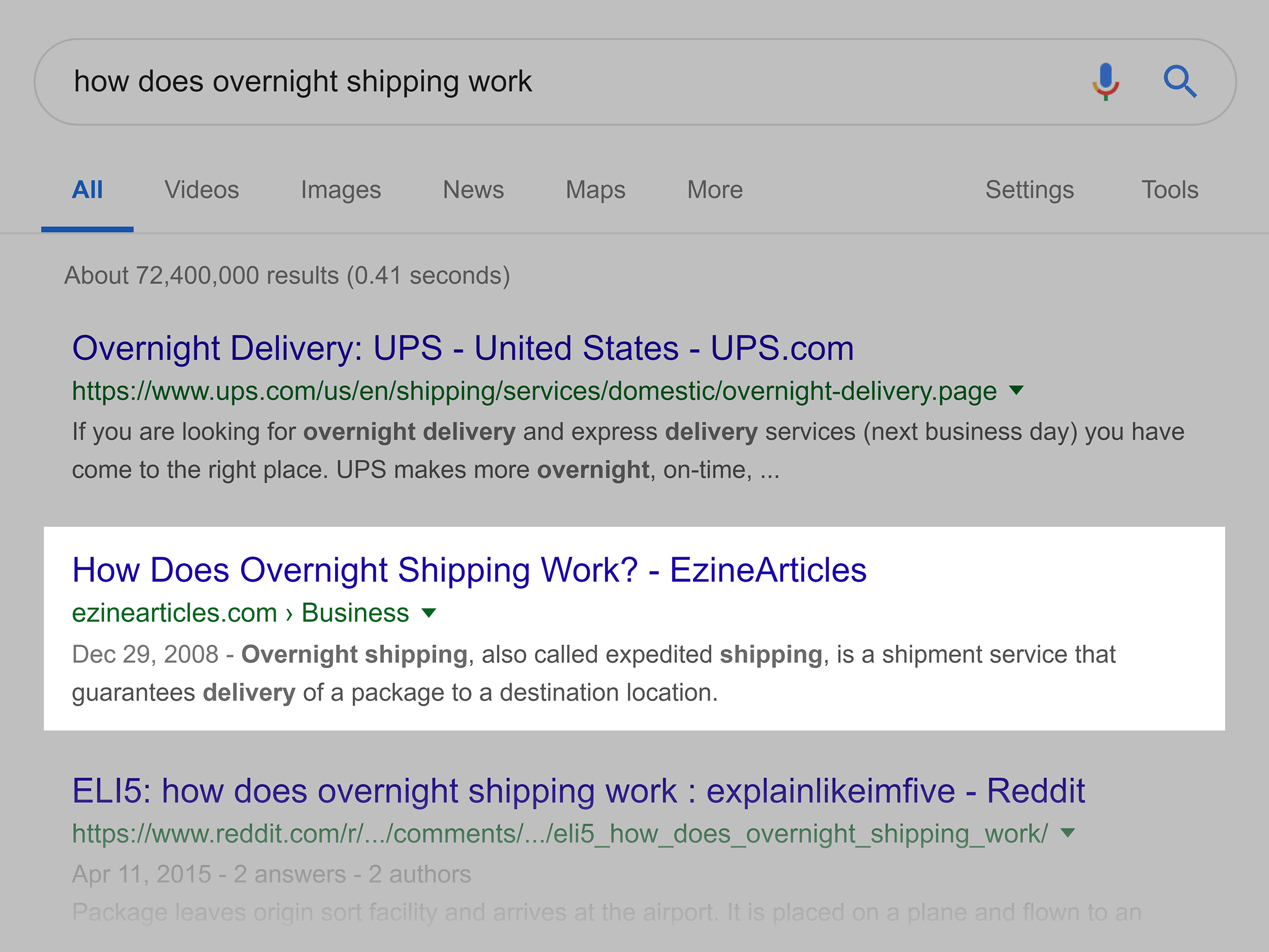 And one more: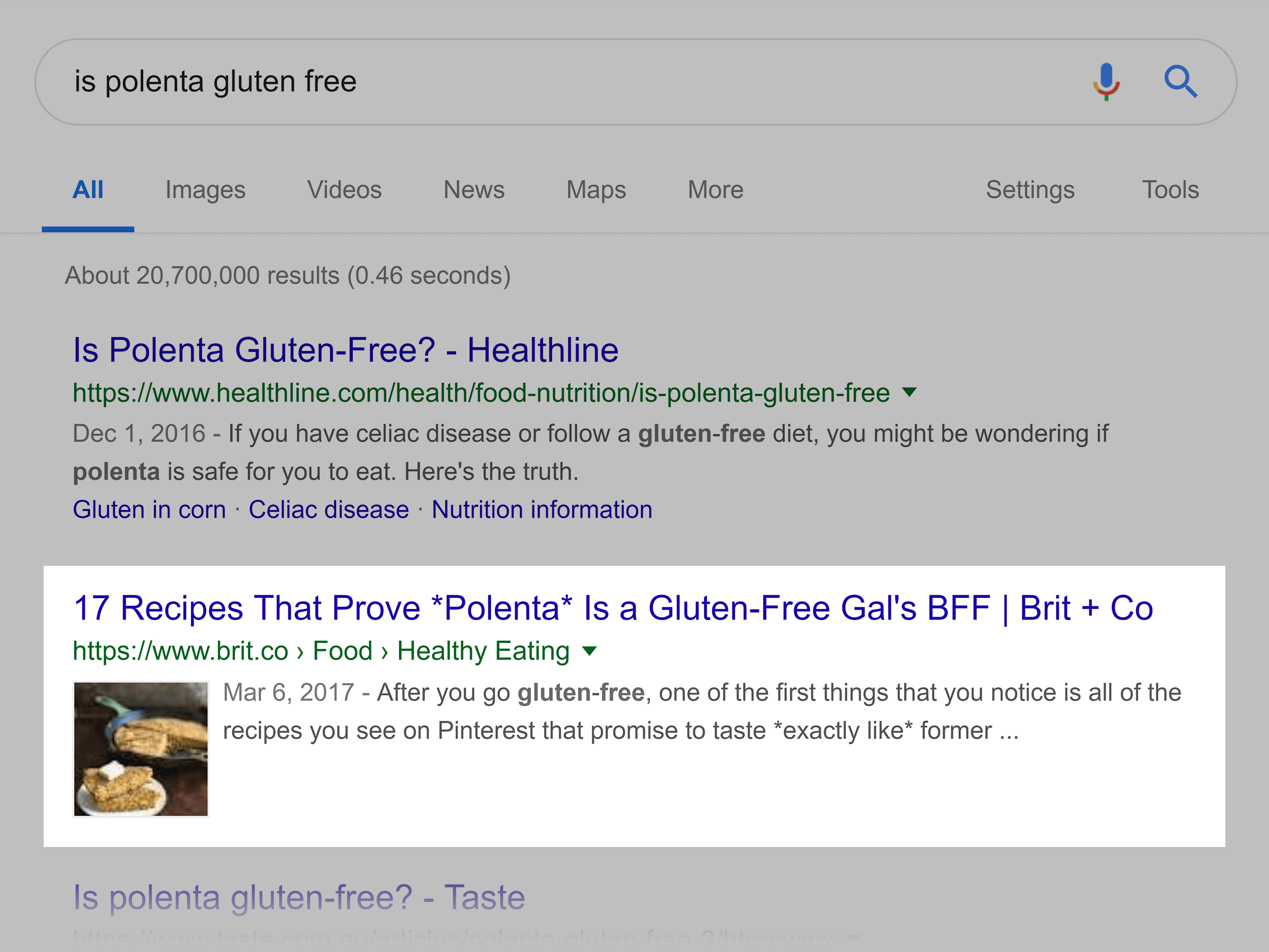 Step #8: Evaluate Content Quality
Are backlinks and on-page SEO important metrics to look at when sizing up keyword difficulty.
Absolutely.
In fact, most SEO tools ONLY look at these two metrics to calculate their keyword difficulty scores.
But don't forget that the quality of your content is a HUGE part of your ability to crack the top 10.
In other words, if you want to rank for a competitive keyword, be prepared to match (or beat) the quality of the top 10 results.
Even though this process is subjective, you can usually get a feel for what type of content you'll have to bring to the table with a minute or two of digging.
How?
Just search for your keyword and read the content that ranks in the top 10 results.
Let's look at an example keyword, "health benefits of garlic".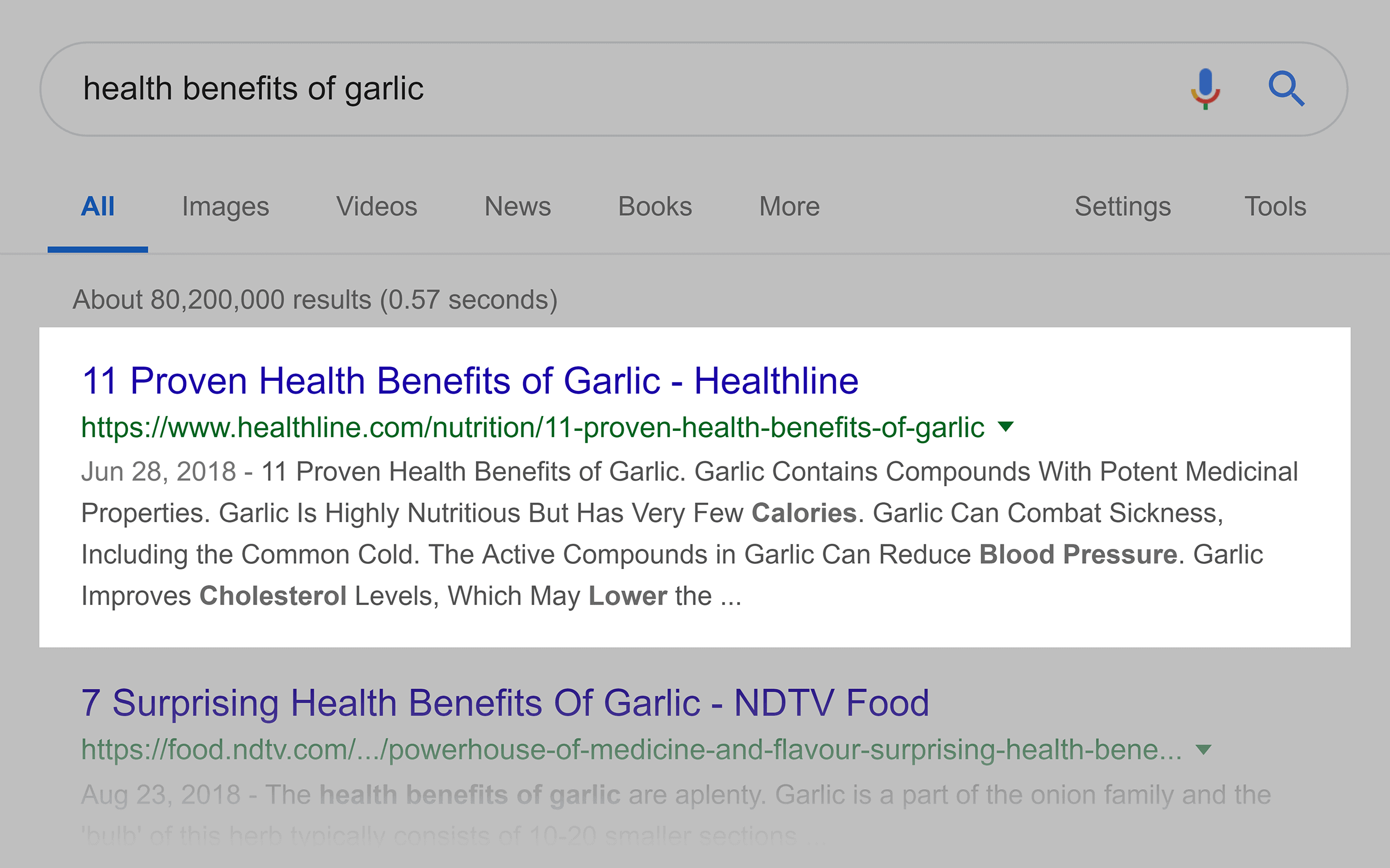 The first result, from Healthline, is a high-quality article written by a legit nutrition expert: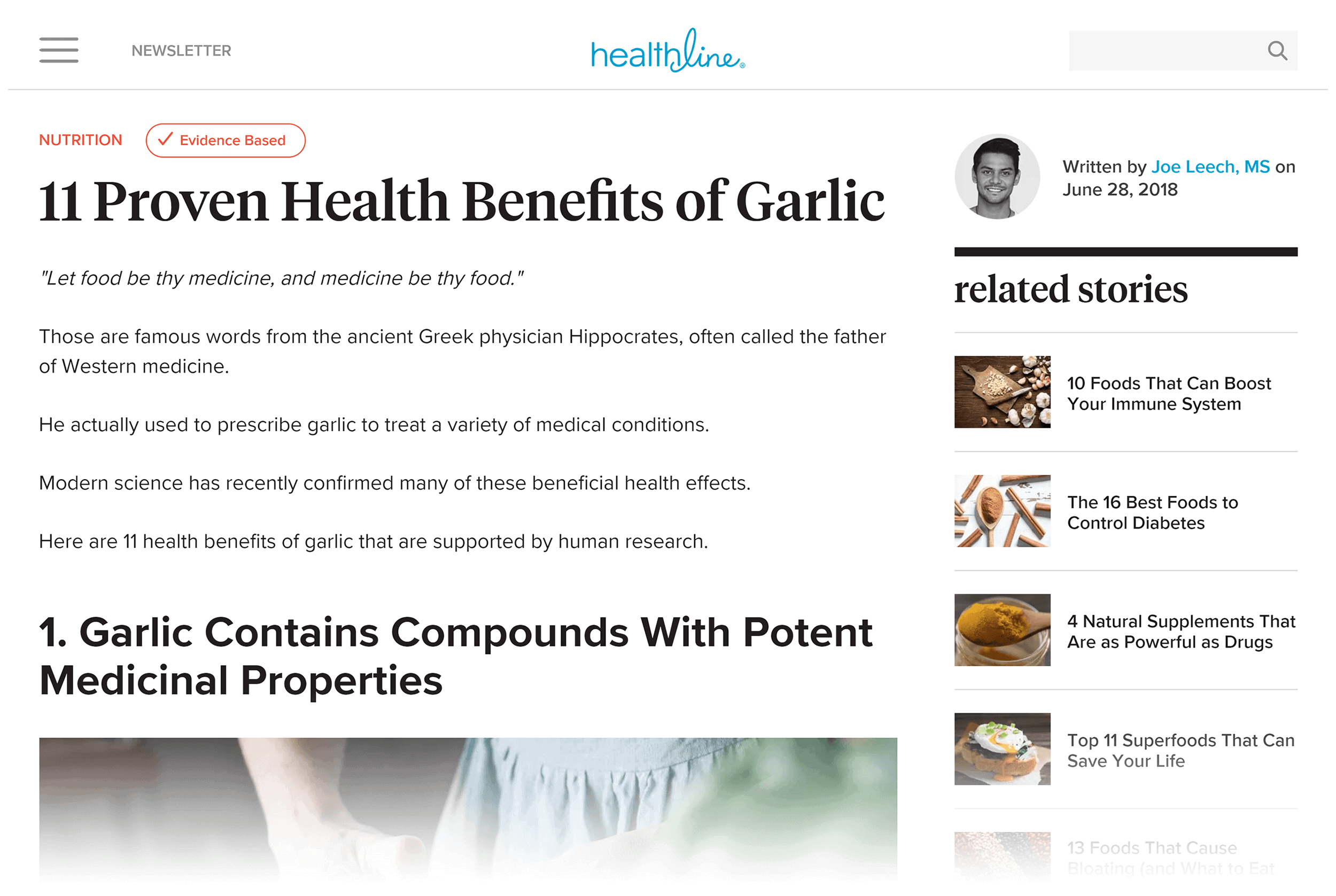 The article also cites several scientific research studies, which makes this content more credible.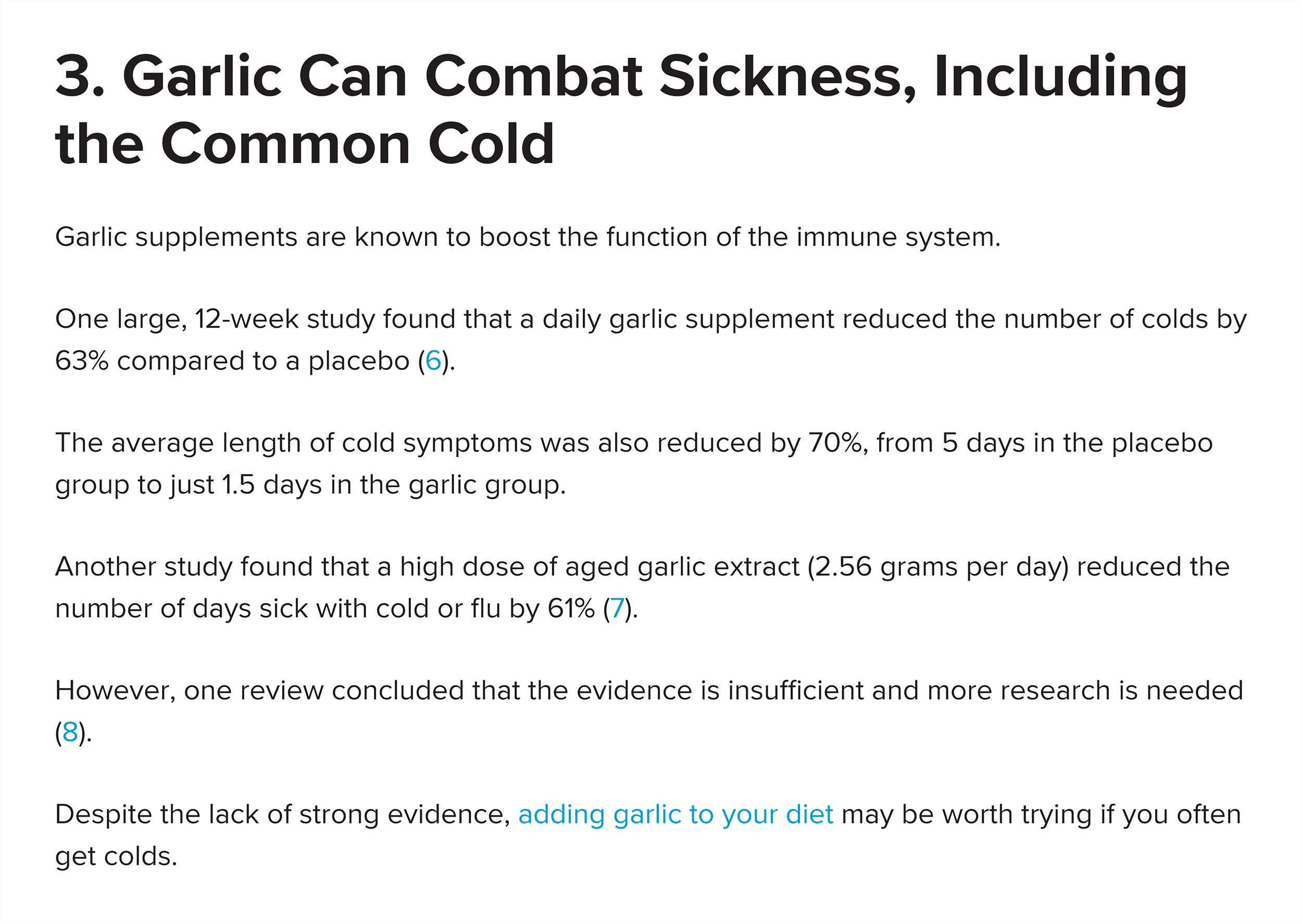 In other words, it will take some insanely good content to beat out the #1 result.
Let's look at another piece of content that's ranking much lower in the results, WHFoods: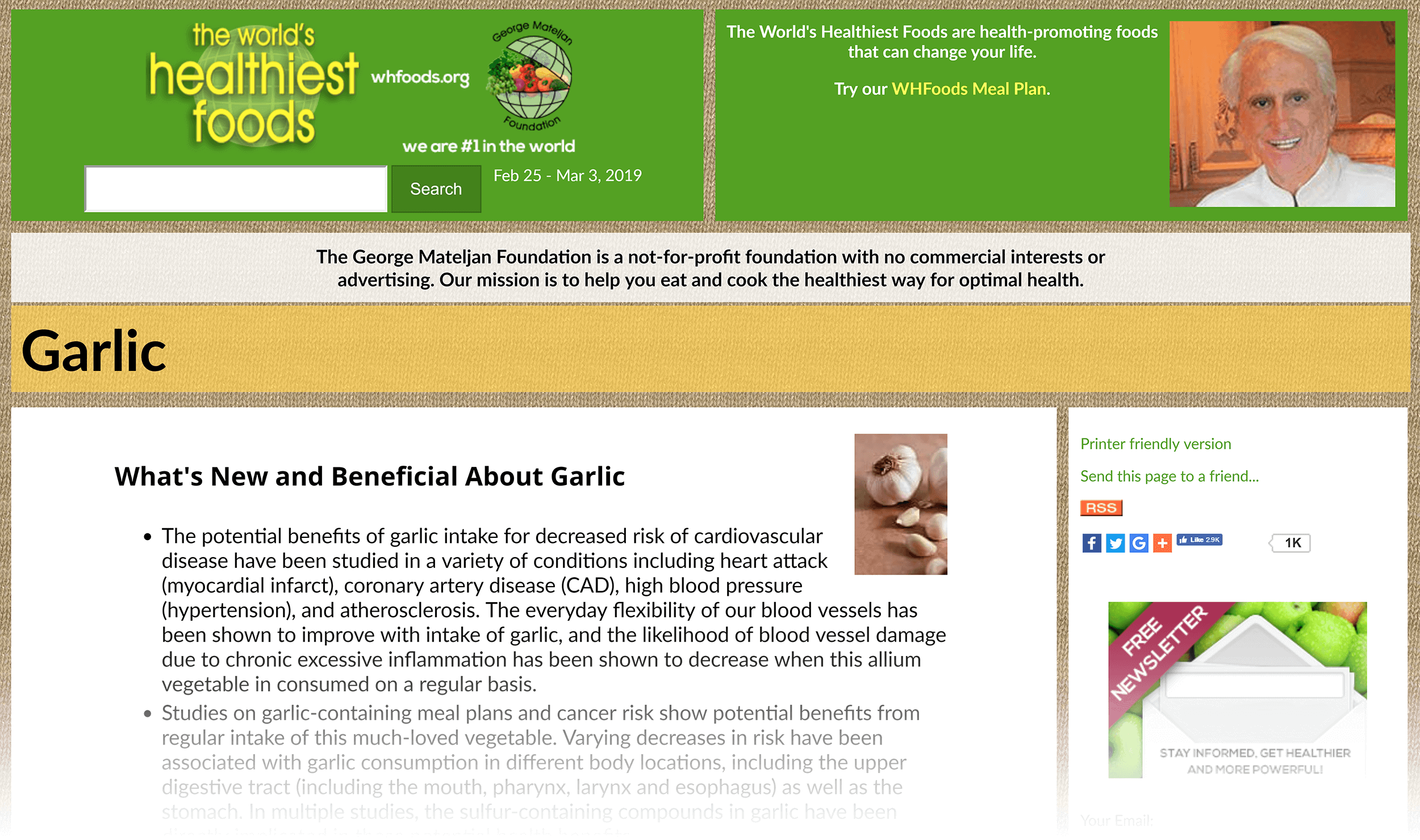 The first thing I notice is the layout and design is REALLY dated. This probably hurts that site's ability to get links and social shares. So right off the bat you know that content design is one way to stand out from what's already ranking.
However, the content itself is outstanding. It has charts:

Cooking tips:

And a list of scientific references: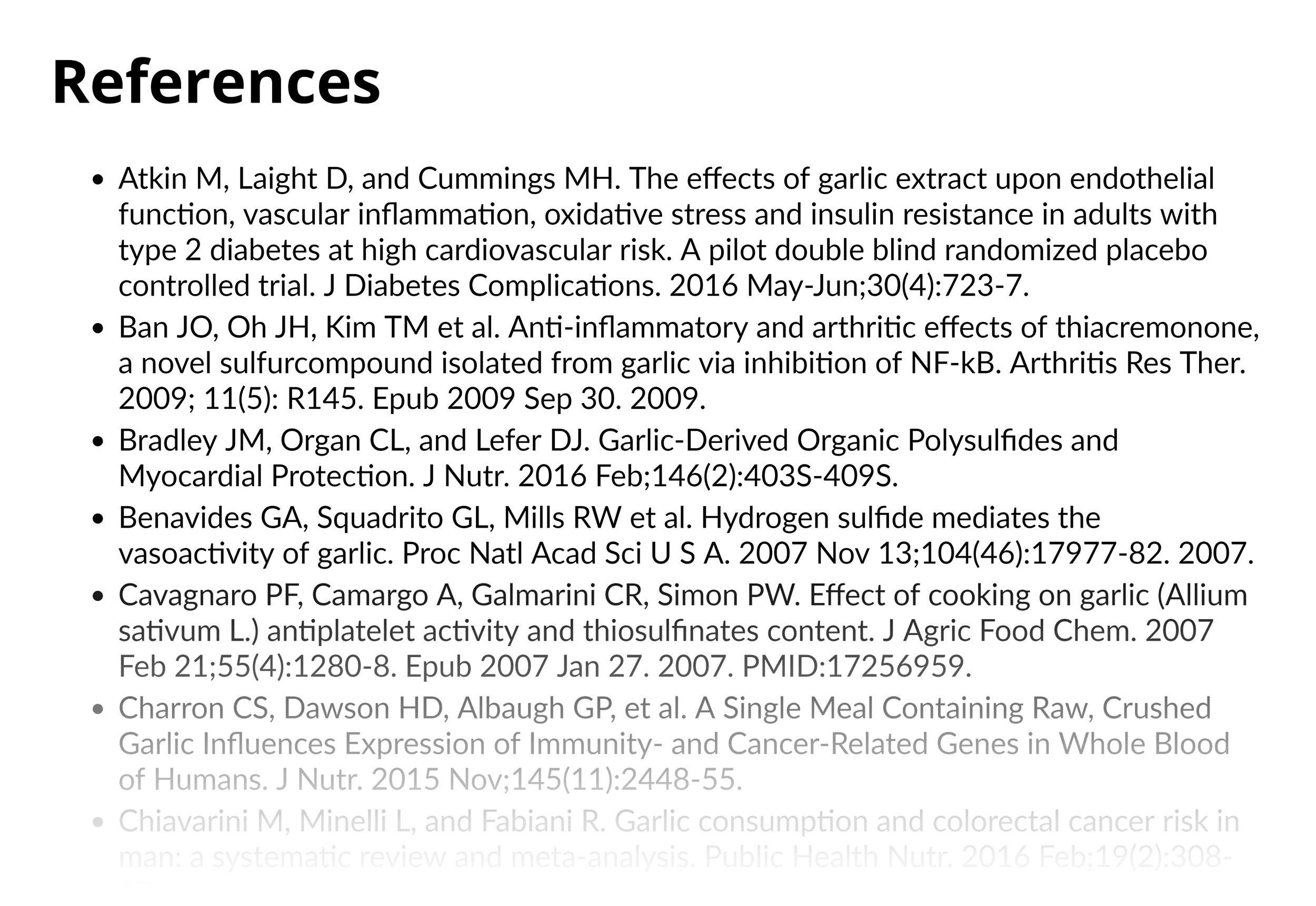 What keeps this page from ranking higher is its dated design and on-page SEO.
The title tag of the page is simply "garlic". And it's not well-optimized for the keyword "health benefits of garlic".
Otherwise, the content itself is very good, but beatable.
Finally, let's look at another result on the first page from NDTV Food.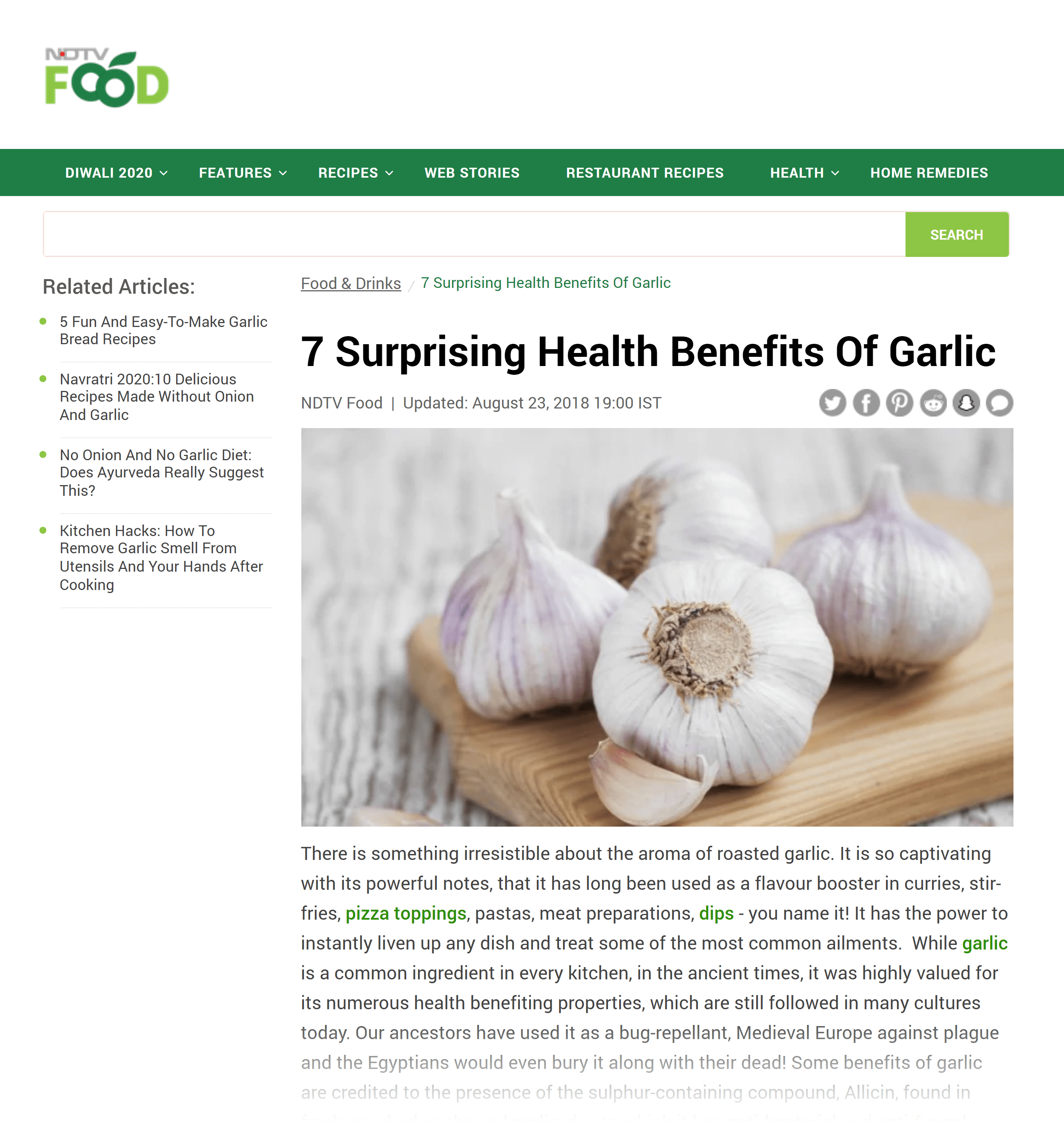 Unlike the HealthLine article, this article wasn't written by a certified expert (the author is anonymous) and doesn't cite any research. That's good news: it means that this content should be easy to beat!