Link Building Case Study: How I Increased My Search Traffic by 110% in 14 Days
Written by Brian Dean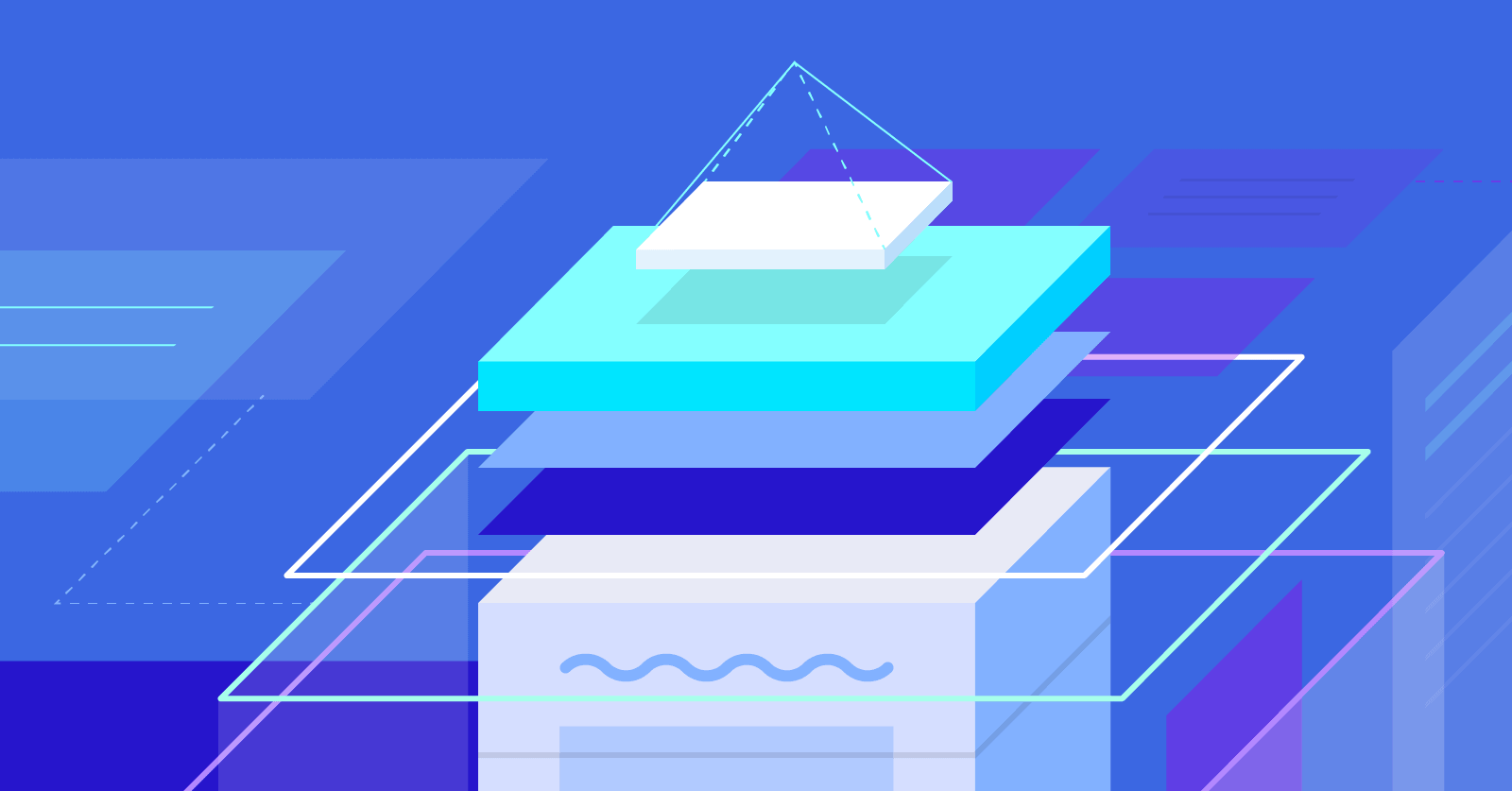 Here's the brutal truth about link building:
There are WAY too many people in internet marketing today that think "great content" is enough.
They say, "if I publish great stuff, people will naturally link to me".
If only it were that easy…
If you're serious about getting high quality links, you need to be very systematic with how you create and promote your content.
Otherwise, you're taking the "cooked spaghetti approach" to SEO: throwing a bunch of stuff against a wall and hoping something sticks.
Well, today I'm going to show you a technique that almost guarantees that you get high-quality links from every piece of content that you publish.
Keep reading to learn how…
The Skyscraper Technique: (Content Marketing for Link Builders)
On April 18th 2013, I published Google's 200 Ranking Factors: The Complete List.
After executing "The Skyscraper Technique", the number of backlinks to that page shot up like a rocket: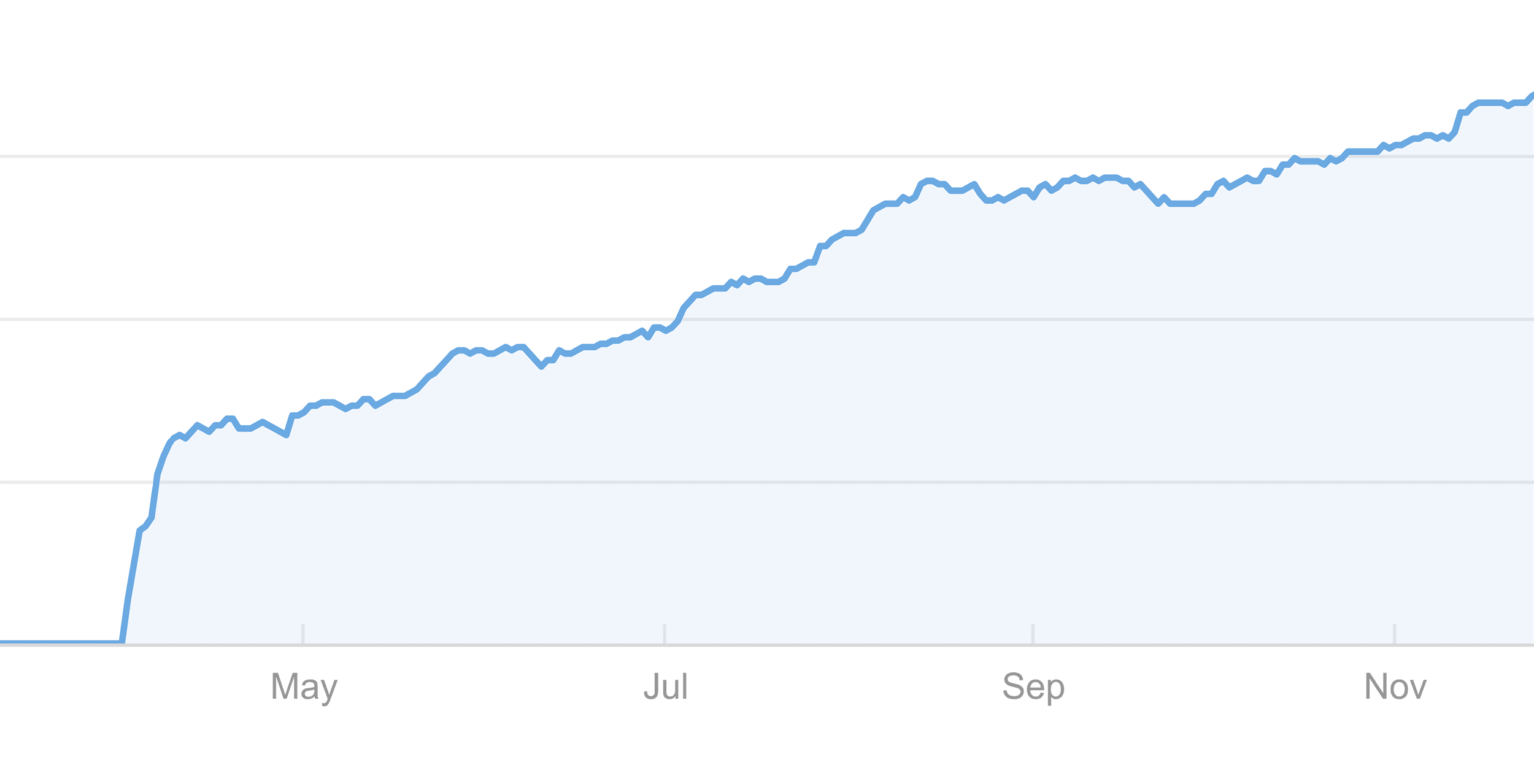 More importantly, organic search traffic to my entire site – not just that post – doubled in just 14 days: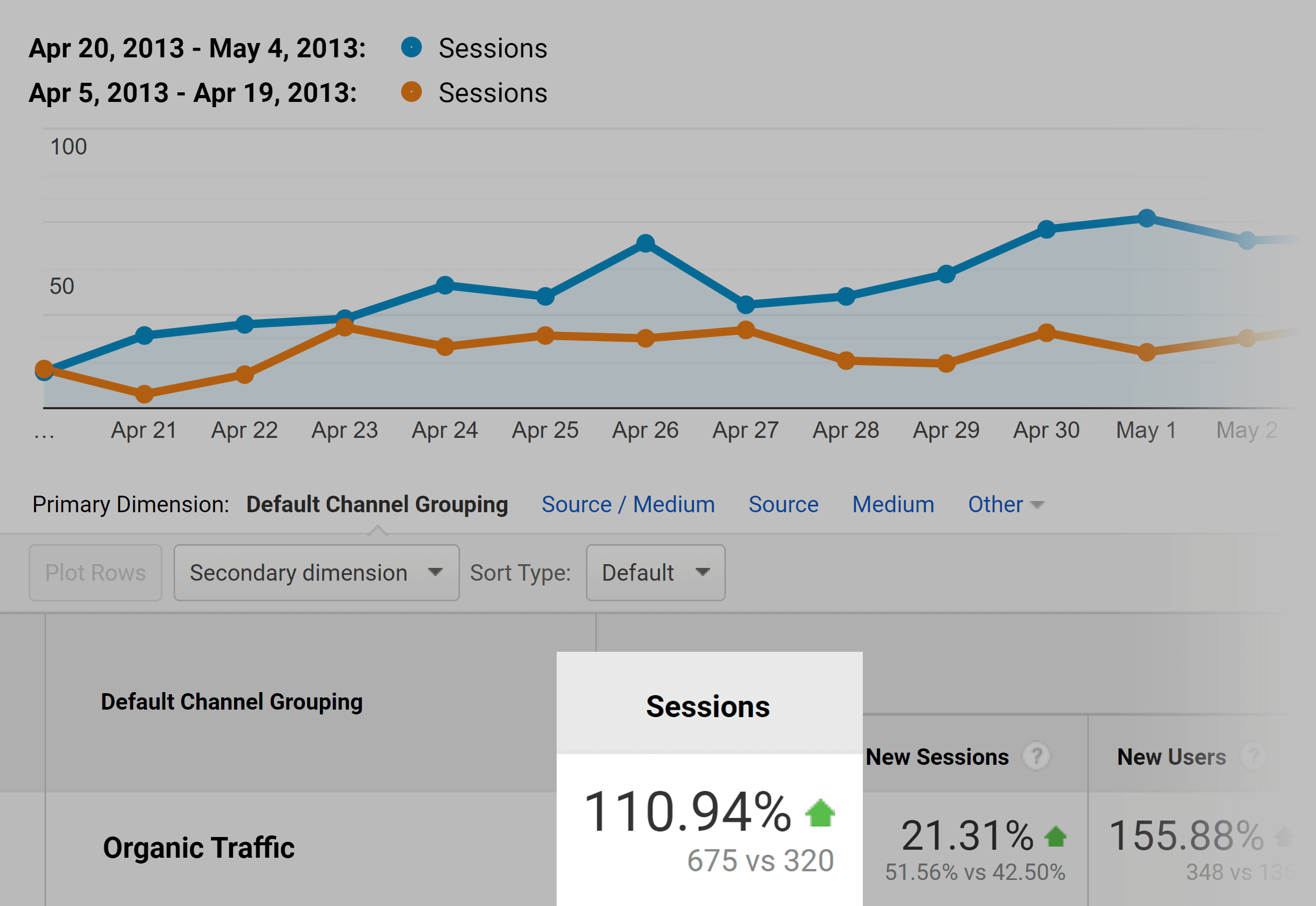 As a nice bonus, that single post has driven more than 2 milion referral visitors to my site so far.

The best part?
You can do the same thing for your site… even if you don't have a Fortune 500 marketing budget or connections with influential bloggers. 

The 3-Steps to Using "The Skyscraper Technique" To Get Quality Links and Targeted Traffic
There are 3 steps to The Skyscraper Technique.
And I go over all of them in this short-and-sweet video:
Like I mentioned in the video above, here are the 3-steps that make up The Skyscraper Technique:
Step 1: Find link-worthy content
Step 2: Make something even better
Step 3: Reach out to the right people
Here's why this technique works so well (and what it has to do with a skyscraper):
Have you ever walked by a really tall building and said to yourself:
"Wow, that's amazing! I wonder how big the 8th tallest building in the world is."
Of course not.
It's human nature to be attracted to the best.
And what you're doing here is finding the tallest "skyscraper" in your space… and slapping 20 stories to the top of it.
All of a sudden YOU have the content that everyone wants to talk about (and link to).
Now: The Skyscraper Technique is just one of many strategies that I use to land first page Google rankings. I reveal the others in my premium business training course, SEO That Works.
Step #1: Find Proven Linkable Assets
A linkable asset is the foundation of any successful link-focused content marketing campaign (including this one).
I'm not sure who coined the phrase "Linkable Asset", but it's the perfect description of what you want to create: a high-value page that you can leverage for links over and over again.
Keep in mind that linkable asset is not "12 Things Spider Man Taught Me About Social Media Marketing" link bait nonsense.
It's content so awesome, so incredible, and so useful that people can't help but login to their WordPress dashboard and add a link to your site.
But how do you know if your linkable asset is going to be a huge success… or a total flop?
That's easy: find content that's already generated a ton of links.
Here's how:
Now it's time for step 2…
Step #2: Make Something Even Better
Your next step is to take what's out there and blow it out of the water.
Here's how you can take existing content to the next level:
Make It Longer
In some cases, publishing an article that's simply longer or includes more items will do the trick.
If you find a link magnet with a title like "50 Healthy Snack Ideas", publish a list of 150 (or even 500).
In my case,  I decided to list all 200 ranking factors… or die trying.
The first 50 were a breeze. 50-100 were really hard. 100-150 were really, really hard. And 150-200 were damn near impossible.
It took 10 gallons of coffee and 20 hours of sitting in front of my laptop (don't worry, I took bathroom breaks)…
…but in the end, I had something that was clearly better than anything else out there.
More Up-To-Date
If you can take an out-of-date piece of content and spruce it up, you've got yourself a winner.
For example, most of the other ranking factor lists were sorely outdated and lacked important ranking factors, like social signals: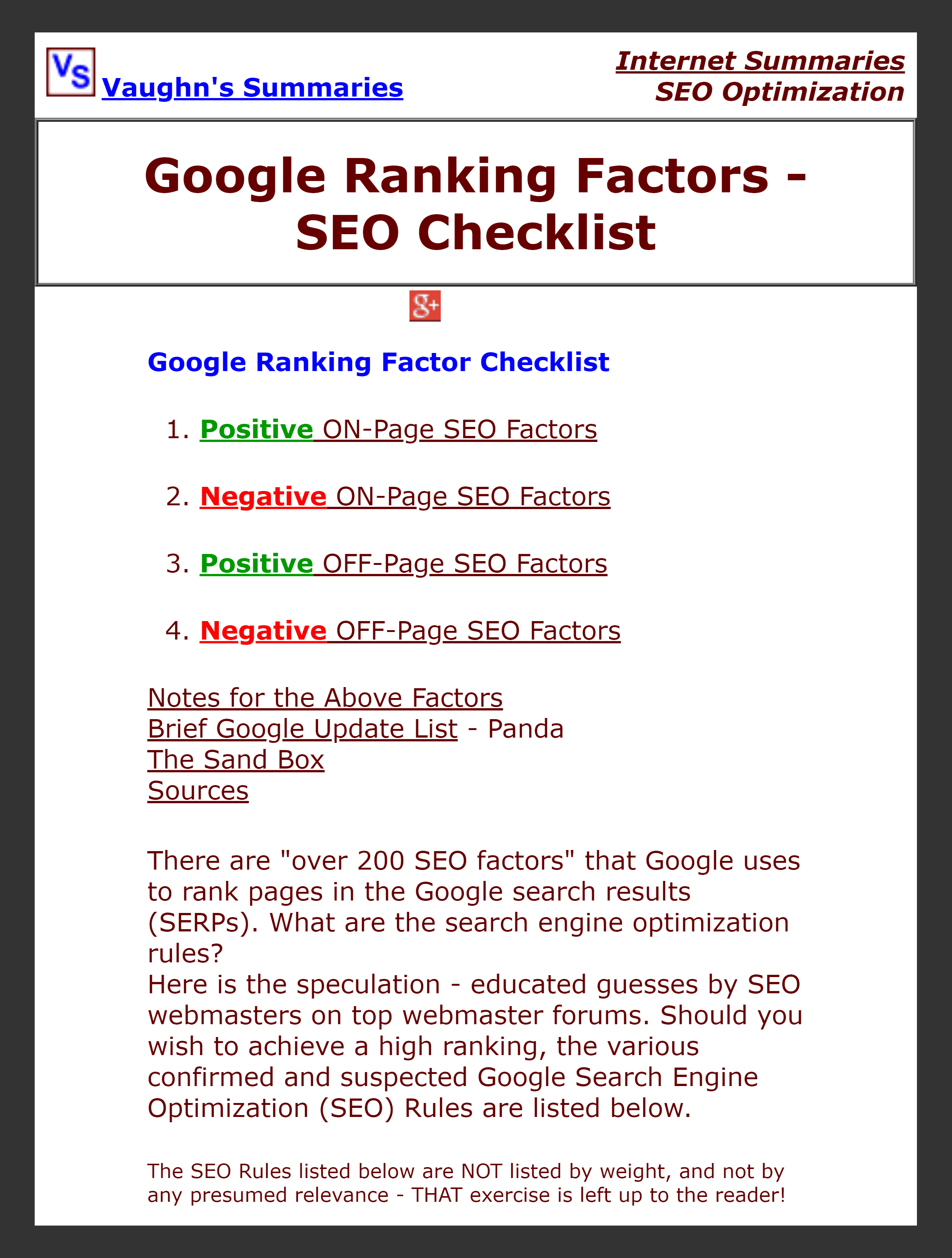 If you find something with old information, create something that covers many of the same points… but update it with cutting-edge content.
Better Designed
Sometimes, a visually stunning piece of content can generate a lot more links and social shares than something similar on an ugly page.
Just check out Help Scout's Customer Acquisition Strategies for Entrepreneurs: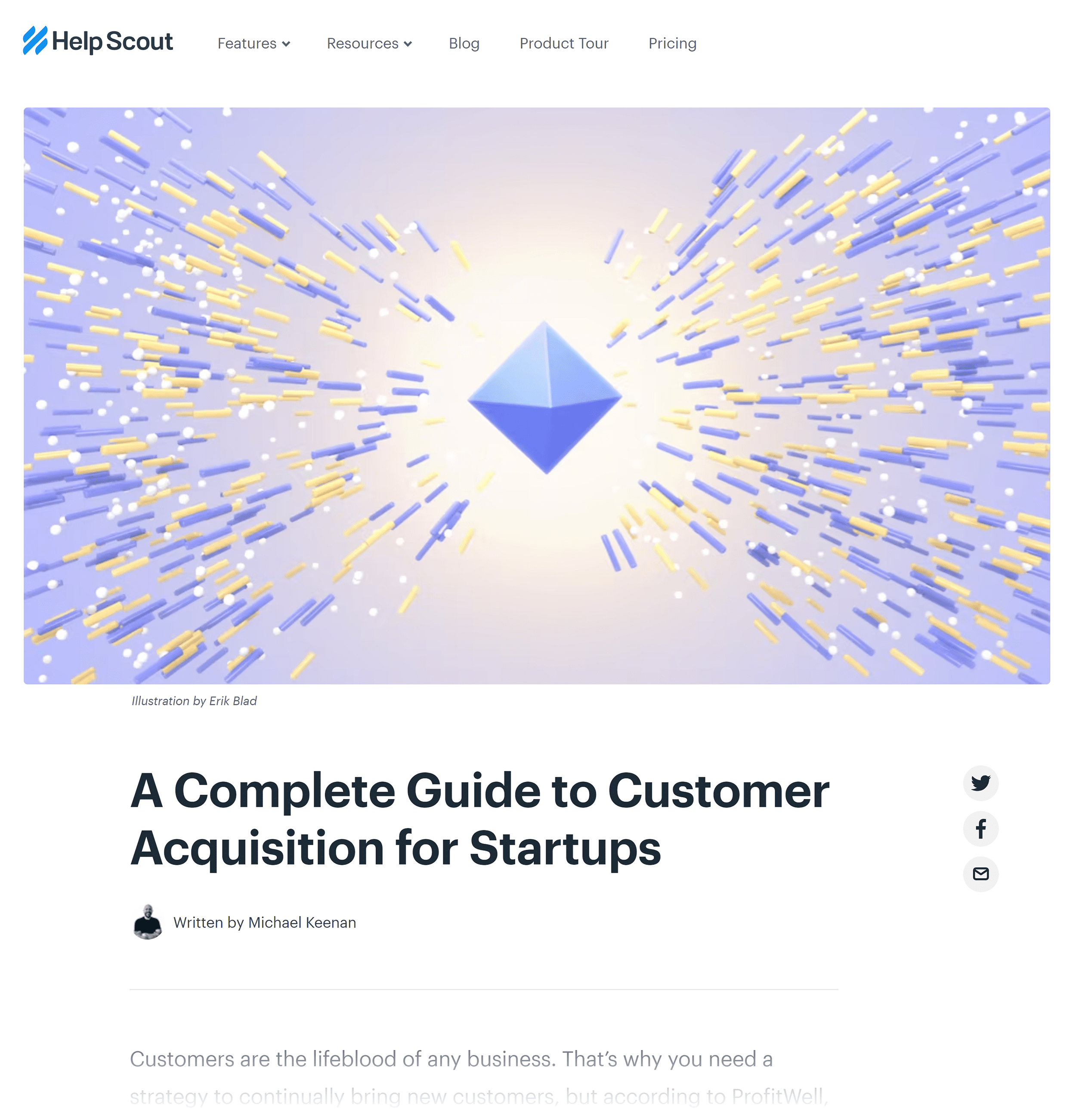 This guide is a curated list of links to other internet marketing sites.
And the page has generated a lot of buzz because it's beautifully designed.
For my guide, I added a nice banner at the top: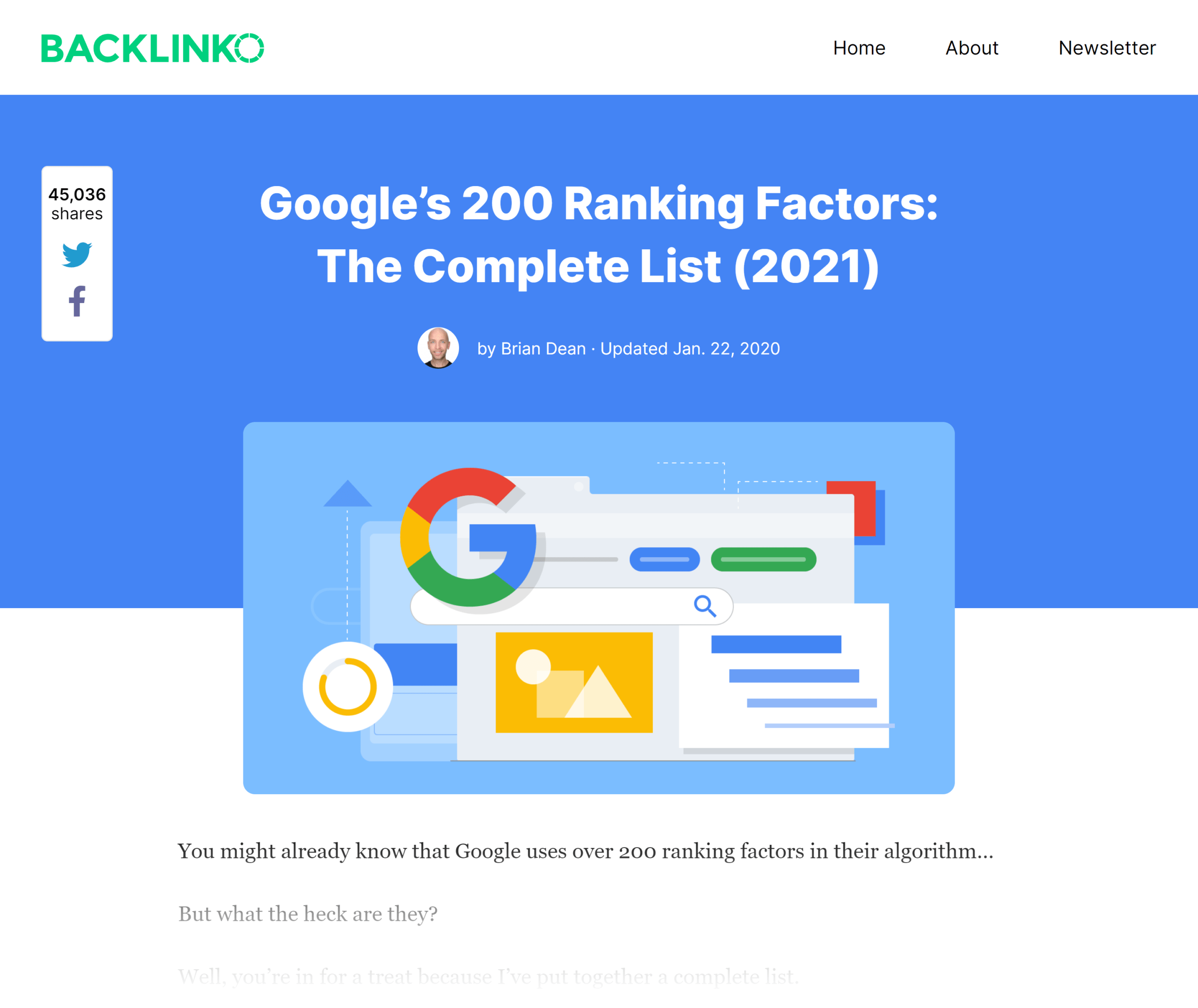 More Thorough
Most lists posts are just a bland list of bullet points without any meaty content that people can actually use.
But if you add a bit of depth for each item on your list, you have yourself a list post that's MUCH more valuable.
In my case, I noticed that the other ranking factor lists lacked references and detail: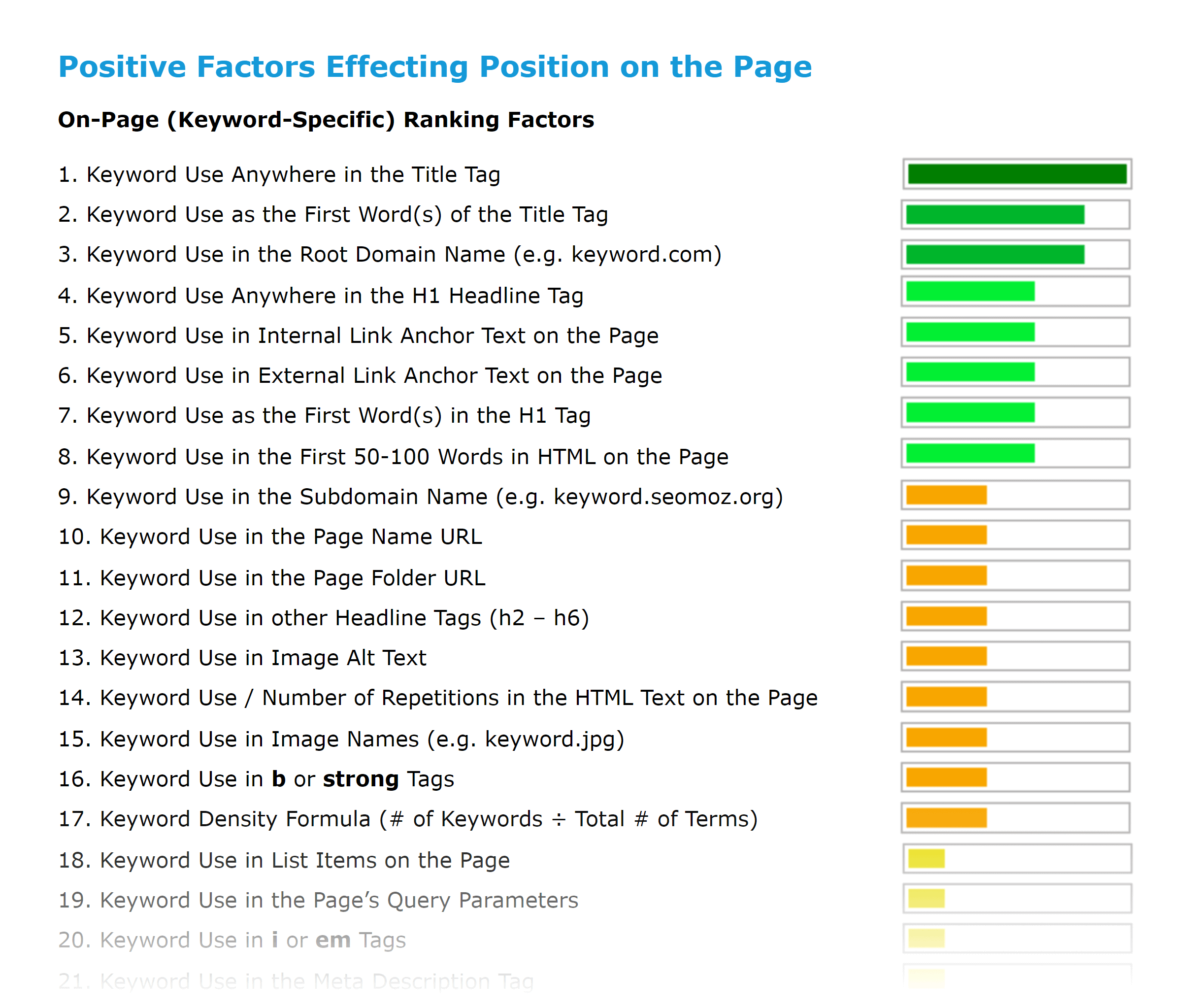 So I made sure each and every point on my list had a brief description (with a reference):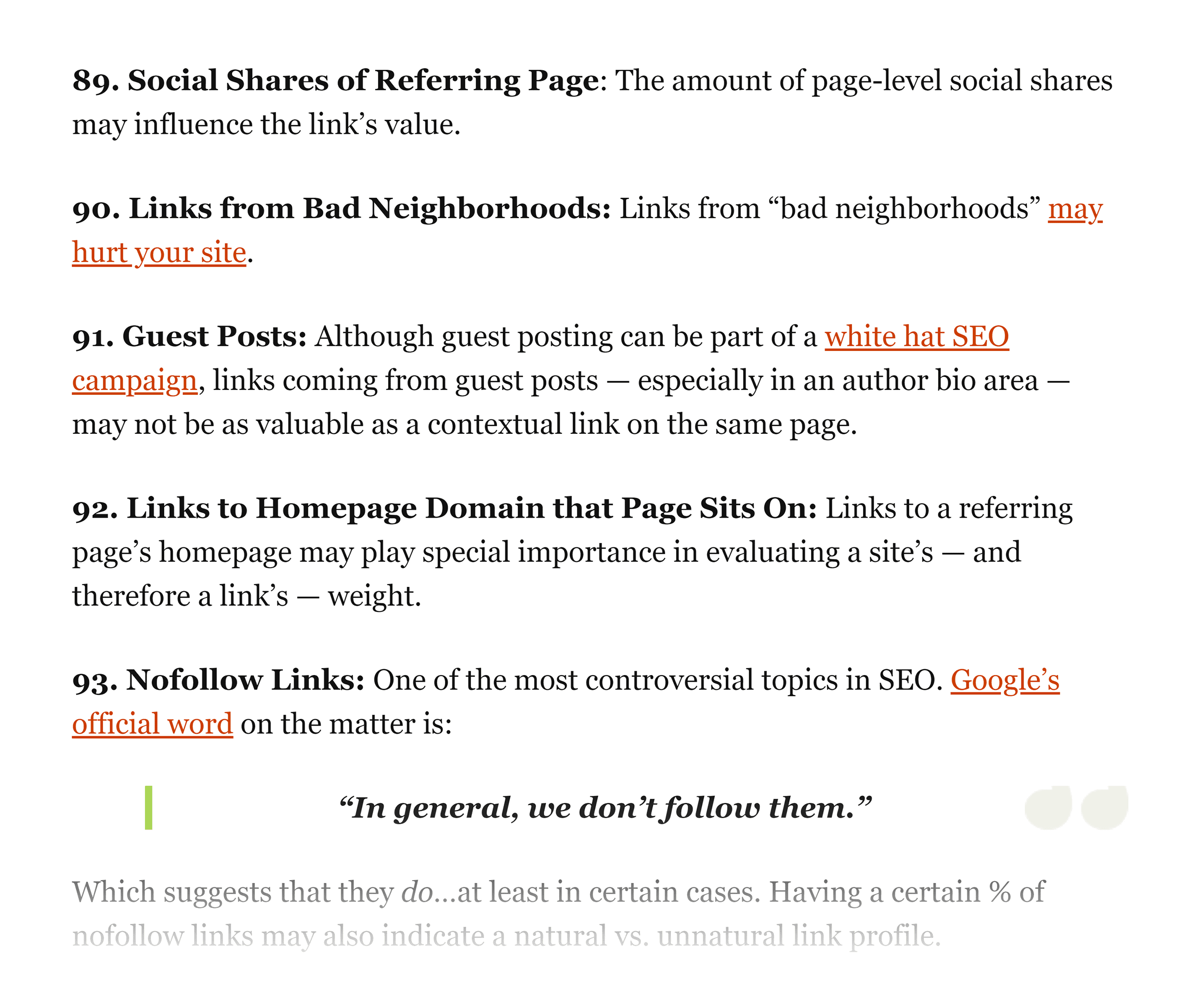 Important Note: I recommend that you beat the existing content on every level: length, design, current information etc.
This will make it objectively clear that YOU have the better piece of content.
This is really important when you start getting the word out…
Step #3: Reach Out to The Right People
Email outreach is the linchpin of the Skyscraper Technique.
It's similar to straight-up link begging, but with a VERY important twist.
Instead of emailing random people, you're reaching out to site owners that have already linked out to similar content.
When you qualify prospects like this, you know that:
1. They run a site in your niche.
2. They're interested in your topic.
3. They've already linked to an article on that topic.
Now it's just a matter of giving them a friendly heads up about your clearly superior content.
Here's how to do it:
1. Export all of the links pointing to your competitor's content into a spreadsheet.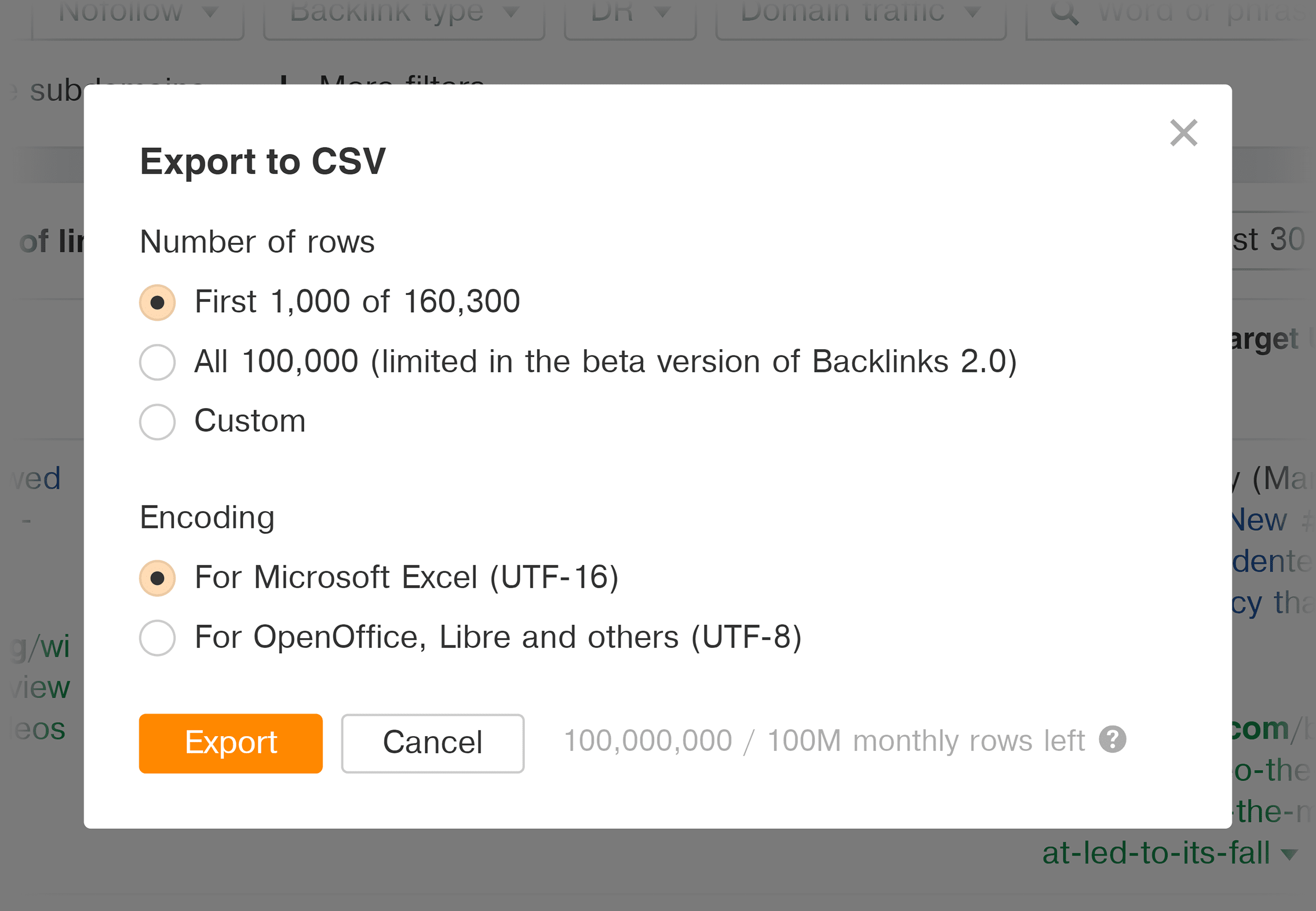 2. Weed out referring pages that don't make sense to contact (forums, article directories, etc.). In my case, after cleaning up the list, I had 160 very solid prospects to reach out to.
3. I emailed all 160 of them using this template:
Hey [Name],
I was searching for some articles about [Your topic] today and I came across this page: [URL]
I noticed that you linked to one of my favorite articles – [Article title]
Just wanted to give you a heads up that I created a similar article.
It's like [Name of the article], but more thorough and up to date:
[URL]
Might be worth a mention on your page.
Either way, keep up the awesome work!
Cheers,
[Your Name]
(I obviously personalized and tweaked this template for everyone I reached out to.)
Even I was shocked at the overwhelmingly positive response: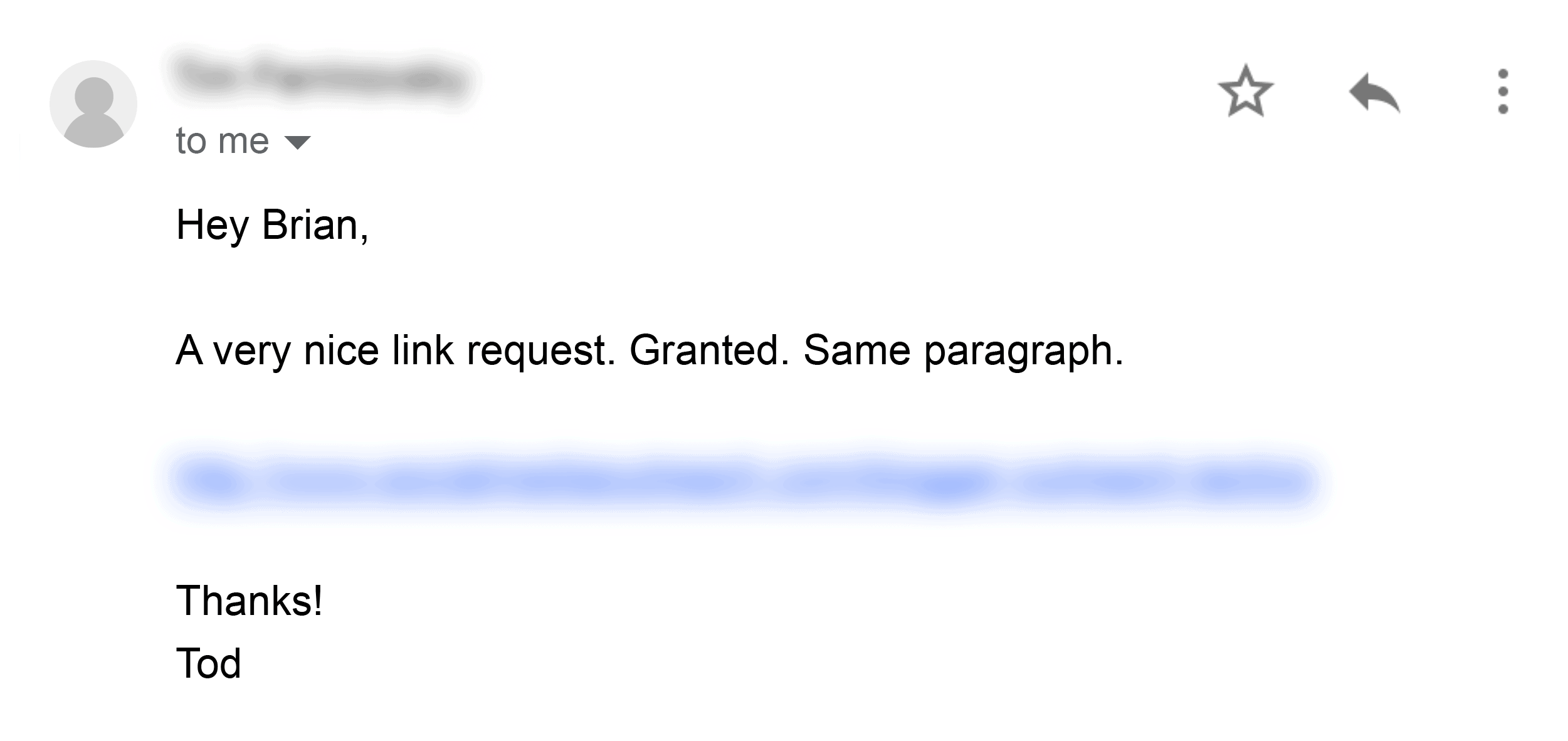 Out of 160 emails I landed 17 links: an 11% success rate.
Considering that these were cold emails that asked for a link in the first email, an 11% success rate is pretty amazing.
You may be thinking, "17 links, that's it?".
But remember it's about quality, not quantity.
There were a lot of gems in that group of 17 links.
Besides, just look at the meteoric rise in organic traffic that those 17 links got me (in a very short time period, no less).
Obviously, there were a few links to that page that came organically, but some of the best were from The Skyscraper Technique.
Now You Try It
I hope you can see the potential of The Skyscraper Technique for your site and your business.
Yes, it takes hard work to create something great.
But with this strategy you already know ahead of time that your hard work is going to pay off (unlike pumping out reams of content hoping that something goes viral).